Please contact us with any suggestions, comments or questions.   We will be making regular updates to this site and are always interested in ideas for Your RV Lifestyle.
If you would like to submit an article or tip related to the RV lifestyle, please reach out!
We regularly provide answers to Frequently Asked Questions based on submissions received by site visitors like you.  And we welcome any ideas you want to share or suggestions for things you'd like to see on this site. Our contact information is as below:
Jill Miller
jill@your-rv-lifestyle.com
---
Start Here: Living the RV Lifestyle EBook
After answering similar questions from many different readers, I decided to write an eBook to put everything in one place. This detailed eBook is the guide we wish we had 10 years ago: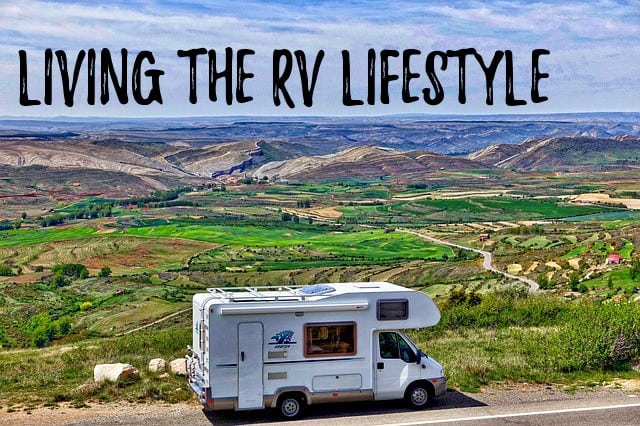 Learn more about the eBook
---
RV Links of Interest
Here are some RV links relating to RVing and the various aspects of the RV lifestyle.  Feel free to browse these resources for ideas, inspiration, technical tips and helpful products and services:
Activities for RVers:  Some ideas for things to do around the campground and beyond.
Campgrounds:  Learn about the choices in types of campgrounds and discount programs.
Gear for Outdoor Living:  Stuff you can use in your RV lifestyle.
Miscellaneous Links:  Helpful stuff we use in our everyday life.
RV Clubs:  The various clubs can be a great way to learn, save money and share experiences with other like-minded individuals.
RV Products:  for you and your RV.
RV Publications:  We started out by reading about RVing, and continue to learn and get new ideas.
RV Resources:  An assortment of helpful links relevant to the RVer.
RV Technical Information:  Learn how to do things yourself and when not to.
RV Tips & Advice:  Lots of topics and advice on a myriad of subjects.
RVer Jobs: Ways to earn income as part of your RV lifestyle.
RV Books: What You Need to Know
RV Products: Many ways to make the most of RVing.
RV Advice: Tips and suggestions.
RV Types: Class A, C, B, 5th wheel, trailer. Which is right for you?
10 Weighty Matters: Managing RV Weight
RV Weight Definitions: Know what the terminology means, and apply it to your setup.
Trailer Towing, Hitching & Backing
Frequently Asked Questions: Answers to questions posed by our readers.
RV Videos: A picture is worth a thousand words.
Our RV Life: More about how we got started.