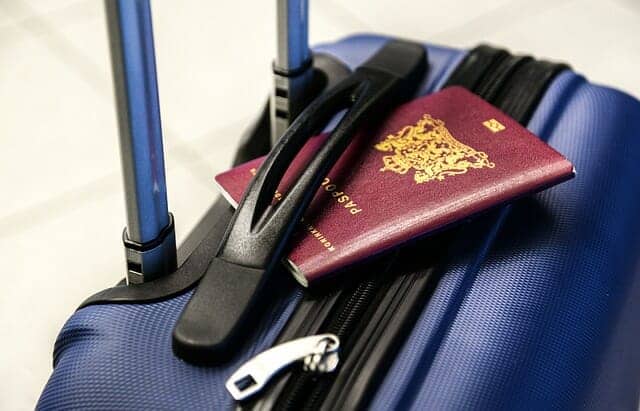 Luggage can make a big difference in your travels. The space in your luggage dictates what clothes and items you will have available during your trip. A broken handle or a bag that is too big to be a carry-on can cause inconveniences every time you have to take a flight.
Before you take your next trip, ask yourself a few questions about how and why you travel. Someone who is always on the go for business and someone who is taking a cross country road trip will have different luggage needs. The answers to the questions will help to create your top priorities when picking out luggage. Once you've answered the questions below, look through the list of features to consider and keep them in mind as you are shopping.
Why Are You Traveling?
Business Travel
Organization and professionalism are key for business travelers; important documents and laptops need to be kept safe while moving from place to place. Business travelers are usually on the move every few days, and the cost (and hassle) of checking luggage may get overwhelming. Finding luggage that can fit easily into the overhead compartment allow business travelers to get on and off their flight without waiting for their baggage to be checked or to arrive. Business travelers may use their luggage more often than families who are going on occasional vacations; the luggage must be durable and can withstand different types of roads and sidewalks.
There are many types of business travel, but one factor that separates business travel from any other sort of travel: your suit. Business casual can be folded and organized with the rest of your clothes, but your best suit should be packed in a separate garment bag with hangers.
Backpacking
The word "luggage" may conjure up the mental image of a suitcase, but long-term travelers may also want to consider bringing just a backpack. "Backpacking" commonly refers to outdoor adventures like hiking or camping, but has become a hot trend in traveling. Young people often carry only a backpack as they spend weeks or months on holiday traveling through different countries and cities around the world. Travelers who enjoy camping and other outdoor adventures also prefer backpacks than be carried rather than rolled throughout the desert or jungle.
As backpacking has become a trend, more brands and varieties of backpacks have appeared on the market. Light travelers may benefit from a small 16 liter pack, but bags can reach up to 90 liters for very serious and experienced backpackers. Some of these backpacks can fit as carry-on luggage. If your trip consists of moving every few days from hostel to hostel, and taking buses and trains over cars and planes, you may want to consider a sturdy backpack for your luggage.
Family Vacation
Many parents find it easier to buy smaller suitcases for traveling with children, but consolidate luggage when they are taking a flight. Younger children may get fussy about carrying a suitcase, so being able to fit their luggage inside yours saves the stress of carrying two or three suitcases at a time. When you have to carry luggage for at least three people, organization is key. Look for luggage that has many pockets and built-in organization.
Multiple people can benefit from luggage sets. Some luggage comes in two to five piece sets of matching luggage that look alike and often can be packed within each other for easy storage. Often, buying these sets will save you money over buying individual pieces. If you want to identify luggage easily, find a set that has bright patterns; trying to grab every grey luggage in baggage claim may result in an unfortunate mix-up.
Moving
When your child is heading out to boarding school or college, they will need to move their clothes and belongings into their dorm room or new apartment. Larger suitcases make it easy for all of your child's clothes, bedding, and decor to be moved in just one trip. If your child is moving across (or out of) the country, consider buying collapsible luggage that is easy to store in a closet for when the child has to move back at the end of the year.
How Long Are You Traveling For?
Buying luggage is stressful enough when you're at home; buying luggage while you're on vacation or on a business trip is an unnecessary hassle. Prevent luggage failures by taking the time to find durable luggage that will last you throughout your trip.
Durability is most important if you are consistently moving from place to place. If you plan on staying in one location for a month or longer, your luggage won't be in use every day. Shorter vacations or business trips will only have to last for a few days – but this does not mean that you should go for the cheapest, flimsiest luggage on the market.
Durability is also key for travelers who are going to places that are more rural. Less access to malls or shops limits your ability to buy high-quality replacements for broken luggage. Ordering a decent backpack or luggage online will also eat up your travel budget, so it is worth buying a decent bag that will last you throughout your travels.
How Are You Traveling?
If you are taking a car, consider the shape of your luggage. You will most likely have to stack other suitcases or important items in your trunk, so a square or rectangular suitcase will provide the most organization and space. While you have more freedom when it comes to the weight of your suitcase, bringing too much luggage for a road trip might weigh down your car and increase risks of a tire blowout or accident. The position of each piece is also important; hard shell luggage may crack if it is placed underneath heavier luggage. Bumpy roads may do some serious damage on your bags.
Taking a bus or train on your trip may require a more durable bag. Luggage is typically stored under a bus, and may be bumped around or get wet throughout the journey. Make sure you have a protective covering to put around your luggage during long or rainy bus rides. Trains usually have designated areas for luggage to sit throughout the ride,
Shape is not as important as size if you are traveling on an airplane.
Many airlines offer free checked baggage, but others will charge for each bag, and charge a steep price if a patron tries to carry a bag that exceeds requirements. Unfortunately, not all airlines have the same size requirements for carry-on bags, although most are very similar. Some airlines allow a carry-on bag and a personal item, which could include a purse or briefcase. Other airlines have weight requirements or each piece that you bring on the flight, and are more strict about these requirements if you are boarding a full flight. Be sure to check the specific requirements of your preferred airline if you plan on purchasing carry-on luggage.
When you are flying, consider the look of your luggage. Typical black suitcases may be easily confused with other suitcases when they are going through baggage claim; they will be harder to pick out, and harder to locate if the luggage is lost or stolen. A unique color or pattern will allow you to point out or describe your luggage without any problems. If you choose luggage with a neutral color, be sure to buy a unique luggage tag or attach a scarf that will help you pick out your luggage at baggage claim. The tag should have your contact number and address visible so that anyone who finds the luggage can contact you. Always take a photo of your luggage before you fly.
One last quick tip about the look of your luggage: since your luggage will be handled by many people with a lot of other luggage, stick to a darker color that will hide any evidence of dirt or dust. Luggage can always be cleaned after your trip, but while you are using it, you want to keep it looking fresh and clean.
What Are You Bringing?
Consider the packing list for your luggage. Will everything you need, including a laptop and electronics, fit in your luggage? Will important items be easy to access as you walk through airport security or in case of an emergency?
A suitcase that will hold prescription medication or other smaller items will need a variety of pockets and other means of separation for storage within the luggage. There are plenty of "hacks" available for organizing a suitcase for short-term travel, but travelers who are constantly on the go will need organization built in with their suitcase.
Delicate items, like mugs or vases, will need extra padding and a more structured suitcase in order to be checked without any damages. Collapsible luggage can be very useful, but poses more risks if you are bringing breakable items. Hard shell luggage helps to create a stronger barrier if items are jostled around.
If you are packing a suit or dress that needs to look crisp and professional throughout your trip, consider buying a garment bag.
What Do Your Peers Have To Say?
There are tons of luggage brands on the market. Before you start shopping or looking online, take some recommendations from friends and colleagues who have gone on similar trips. What luggage do they prefer for their travel? What features make the luggage favorable? What could make the luggage better? These recommendations take the guesswork out of narrowing down brands and hoping that they will work well on your next trip.
Hard or Soft Shell Luggage?
The biggest question you may ask yourself as you pick out luggage is, "hard or soft shell?" The debate rages on over whether which type of luggage is the best for travel.
Soft shell luggage is made out of fabrics like nylon or polyester. Many travelers also put leather luggage in this category. There are more types of soft shell luggage on the market, including duffel bags or travel totes.
Hard shell luggage is made out of plastic, aluminum, or polycarbonate. The size and shape of hard shell luggage won't change no matter how much you pack it; soft shell luggage is more flexible in how it moves before and after packing your items.
Why do travelers prefer soft or hard shell luggage?
The Argument for Soft Shell Luggage
Flexible: Soft shell luggage made out of fabric is more flexible; collapsible luggage is easier to store and can be easier to pack if you have odd-shaped items and want to fill every inch of your bag. Some soft shell luggage can expand up to 25% if you really need to pack it to the brim. If you are trying to squeeze your bag underneath a bus or in a different compartment, it may be easier to move around and fit into tight spaces than hard shell luggage that is not flexible.
Crack-Resistant: Fabric luggage may appear to be less resilient, but many travelers agree that they should be trusted more than a hard shell, plastic suitcase. Fabric suitcases can certainly rip, but plastic suitcases can crack. Cracks may appear due to falls or heavier luggage being thrown onto the bag. Rapid changes in weather or extreme conditions may also cause the plastic to crack. They also have less grip, and are more likely to slide off smooth surfaces and fall onto the ground. When that ground is the tarmac, your suitcase could be scratched and damaged before you know it.
The Argument for Hard Shell Luggage
Set Size: The set size and shape of hard shell luggage certainly has advantages. If you are worried about fitting your bag on your flight as a carry-on, picking hard shell luggage may be a good strategy. There is no guesswork, even if you fill the suitcase completely. Their rectangular shape is easy to slide underneath your seat or place in the overhead compartment with other rectangular luggage. Hard shell luggage is also easier to stack if you are going on a road trip or need to make room for other luggage on a train or a bus.
Lightweight luggage is typically a hard shell model; travelers with back pain or small children will have to carry less weight just from the luggage itself.
New Plastics Are More Durable Than Ever: Plastic hard shell luggage is notorious for its lack of durability, but other materials, like polycarbonate, are much stronger. Polycarbonate is more flexible and resistant to cracks, even in changing temperatures. Travelers who face rain or snow may want to choose polycarbonate over a fabric luggage; if fabric is not waterproofed or protected, it can mold and smell. Hard shell luggage is also easier to clean between trips.
Look Deeper Than Soft or Hard Shell When Choosing Luggage
Don't eliminate either option; there is no clear winner as to which luggage reigns supreme. Look closer at the material of the luggage, and other features that are important to you during your trip. Travelers can have successful trips with either soft or hard shell luggage.
Ready to Pick Out Luggage? Know That There Are Different Types of Luggage on the Market
The word "luggage" may make you think of a big suitcase, but suitcases may not be the most appropriate luggage for every flight, vacation, or trip that you take. Expand your search for the best luggage by considering the following types of bags:
Backpacks: Every kind of traveler can benefit from a backpack. Smaller backpacks are easy to carry and allow travelers to stay organized on the go. Many have laptop cases for business travelers who don't mind wearing their luggage. Rolling backpacks are also available for more ease while traveling, but all the bells and whistles on this type of bag can make it rather heavy. Long-term travelers also opt for a backpack, rather than a suitcase.
Briefcases: Briefcases are only suitable for business travelers; while they provide excellent organization, there is not space available for clothes, cosmetics, or other travel necessities. Briefcases make great carry-on items.
Garment Bags: Garment bags can be purchased individually to fit inside a suitcase or carry-on bag, if you already have luggage that you love. These separate bags are useful if you need to carry your suit or dress without the rest of your luggage, or prefer to keep your garments in the bag when you hang them up in your closets. If you are buying a separate garment bag for your luggage, take a look at the hanger opening. A flimsy opening will let the hanger slip into the bag in transit, wrinkling and possibly puncturing your clothes. Check with your airline to see if hanging bags are allowed to be carried on to your flight.
If you are buying a garment bag that doubles as a suitcase or carry-on bag, make sure that you can easily fold your garments and keep them protected from your other items. Spilled makeup or shampoo can quickly cause a big problem for travelers who need to look professional and sharp.
Duffel Bags: Duffel bags can make packing easy for short trips that require odd shaped gear or other items. These can be slung over the shoulder, and come in sizes that can be checked or carried onto the flight. Outside pockets also provide more compartmentalization than your average suitcase. Rolling duffel bags are also available.
Travel Totes: If you still want to look stylish at the airport or on the go, a travel tote may be your best option. Travel totes keep the busy traveler in mind, and typically have more space than the average purse or handbag without sacrificing the convenience of pockets and organization. Totes may qualify as a "personal item," allowing you to bring a small suitcase or other piece of luggage on your flight. Totes can also be slung over one shoulder, allowing easy access, but possibly causing strain if the bag is filled and you are standing for a long period of time.
Other Features to Look For While Choosing Luggage
Price
Before you start shopping, figure out your budget. It is easy to get excited about high-quality luggage with all the bells and whistles for travel, but these pieces may eat into your overall travel budget.
Luggage is considered by many to be an investment. Temporary luggage can be bought while you are traveling, but you will save more money in the long run by buying luggage that will last for a few years. If you are looking for a cheaper deal, start your search in the beginning of the year. March is the cheapest time to buy luggage; prices increase as travelers are getting ready for spring and summer travel. Black Friday is also one of the better days to find the best deals on luggage.
Do not be fooled by pricy designer baggage. Brands may increase the price just because a briefcase or suitcase has a particular label on the front. These bags are made for style and fashion rather than durability.
Wheels
Slinging a duffel bag over your shoulder or lifting a briefcase can take its toll in long security lines. Luggage with wheels is much easier to handle; your suitcase can roll behind you with little effort as you walk (or run) to your destination.
Just like there are many factors into choosing luggage, there are many factors that go into choosing the wheels on your luggage. Don't forget to inspect the wheels on your potential suitcase; just having wheels isn't enough to make a final decision. Travelers who find themselves rolling their suitcases over gravel or cobblestones will have to get extra durable wheels.
Number of Wheels: Most luggage has two or four wheels. While four wheels give the luggage more mobility, there is more of a chance for the wheels to crack. If you want to buy luggage with four wheels, make sure they are protected by the material of the luggage. Plastic wheels attached to the bottom of luggage are most likely to crack or break off, causing quite the headache while you're rolling your luggage.
How the Wheels Move: Wheels that only move in one direction will do the trick, and are typically more protected than spinner wheels that move 360 degrees. However, "spinner" wheels (wheels that move 360 degrees) give you more mobility, and are may be easier to maneuver if you are in a hurry or making sharp turns.
How They Are Attached: Wheels that are screwed onto the luggage are more likely to stay on than wheels that are connected by rivets (and they are easier to fix.) The more the wheels are exposed to the outside of the bag, the more likely they are to fall off or crack.
Material: Wheels are typically made from plastic or rubber. The strongest wheel material is polyurethane; it is more flexible and durable than most other plastics.It's important to look at the material of the luggage handle as well. Bags with wheels should have handles that extend for you to grip and roll your bag. Look at the handle on your bag. Will it be easy to grip and comfortable to hold for a long period of time?
Organization
If you are only packing clothes and bedding in your luggage, you want as much space as possible. When you only have one bag and need to pack smaller items (medications, jewelry, cosmetics, etc.) it helps to have some built-in pockets for organization. When these pockets are see-through, you can find all of these small items without unzipping every pocket that you have.
Look for pockets on the inside and outside of the luggage, and consider the items that you will be carrying. Long, deep pockets on the outside of your luggage may look useful, but when you have a lot of little items to pack, they could easily get lost. Delicate items in outside pockets face a higher risk of damage. Accessibility and protection is key when you are packing your important items.
Locks
The best way to keep valuables safe is to lock up your luggage. Small padlocks come in many varieties, but your lock must be approved by TSA if you are checking your baggage. Security officers have the right to go through your luggage to check for unsafe items; if your bag has a lock that cannot be accessed by TSA keys, the TSA has the right to break open your lock and inspect your bag.
Warranty and Return Policy
Accidents happen. Unfortunately, luggage handlers are not always gentle with your luggage, liquid items may leak during the flight, or your bag may get stolen during your trip. In some cases, you may be able to receive a replacement bag, but only if you have a warranty that covers how your bag was damaged. When picking out luggage, read the brand's warranty policy very carefully. Warranties will vary; some will last five years, but others will last for a lifetime. Airline damage may or may not be covered in the warranty.
User Reviews
Even if you are looking for luggage in a physical store, you can still find user reviews of different brands and models online. If you know what stores you are visiting to purchase luggage, browse online and read user reviews for some of the top luggage models that are available in the store. Going into a store prepared will prevent you from a salesperson conning you into buying a bag that will break after one or two vacations.
How Luggage Affects Your Carbon Footprint
Travel, especially overseas travel, can drastically increase your carbon footprint. If you are concerned about the impact you are making on the environment, consider buying luggage that is eco-friendly and makes little impact on the environment.
Consider the material of your bag. Even a fabric bag will sit in a landfill for years if it is made of a nonbiodegradable material. Unfortunately, that is the case with many types of luggage on the market. Luggage companies who use eco-friendly materials will usually let you know in their advertisements; for example, there is luggage made from 100% recycled plastic. The ethics of the company behind the luggage may also influence your decision; if the company promotes fair wages, gear swaps, or other environmental initiative, then your purchase is still benefitting the environment.
The best way to lower your carbon footprint with your luggage is to buy a durable bag or suitcase that will last you through many trips. It's nearly impossible to break down luggage and recycle every piece; most likely, your suitcase will end up in a landfill. Sturdy luggage will stop the cycle of constantly throwing out or buying new bags.
How Much Luggage Are You Bringing?
Travelers might only need a carry-on bag or a suitcase for a week trip, but be realistic about how much space you will need while you travel. Not all travelers can fit their necessary items in one bag, even if it's rather large. If you think you will need two or three bags with you, consider buying a set that looks alike, and consider how you are going to carry all of these bags. (The stackability of hard shell luggage may be useful for travelers carrying multiple bags.) For many frequent travelers, it is better to buy a set of luggage and not need it all. Leaving luggage at home is much easier than having to scramble for an extra piece of luggage as a trip is approaching.
Accessories
Look for accessories that are made for your luggage. There are hundreds of packing cubes and other organizers on the market, but if they don't fit well in your suitcase, they will quickly become a nuisance as you travel. Your preferred luggage brand may also sell accessories, like toiletry organizers, packing envelopes, or shoe sleeves.
If your bag is not waterproof, purchase a protective covering that can be slipped on if you are walking through the rain or placing your bag underneath a bus. Make sure you can find a covering before you buy the luggage. It is typically harder to find waterproof protection for soft shell or more flexible luggage, but these are the models that need the most protection.
Larger luggage may be available as a two-piece set with a carry-on bag. (Make sure to measure these carry-on pieces and compare them to the size requirements of your preferred airline.) The carry-on bag may be able to rest comfortably on the larger rolling suitcase, which may be advantageous for travelers who have a lot to carry, and a long way to carry it.
Test Luggage Before You Buy
Many travelers need to physically see or feel luggage before purchasing. Testing luggage out in a department store can give you a sense of how it feels to carry or move luggage. Most department stores will provide weights to add to the luggage so you can get a sense of what it will feel like when it is full. Be sure to both lift and roll the luggage around when you are testing it out.
If you are interested in luggage that can only be purchased online, familiarize yourself with the company's return policy. You may not need it, but you should not be stuck with luggage that does not fit your needs. Do a short test run of your new luggage by packing it with items that you would need for a typical trip or holiday and taking for a stroll around your backyard or around your workplace.
Don't forget to bring a tape measure with you while you are shopping for luggage. Check the size requirements of your preferred airline, and be sure to measure potential luggage. Sales assistants may tell you that the bag can fit as a carry-on, but that may not always be the case if your preferred airline has strict size requirements.
Tips for Buying Luggage With Back Pain
Whether you are carrying luggage from the airport to your hotel, or have to wear a backpack on your back for extended periods of travel, you can put a strain on your back. If you are not safe, this strain could cause pain and disrupt your travels. Consider the following tips while you are purchasing luggage:
Four Wheels are Better than Two: As we mentioned above, wheels make a world of difference when you have to carry a suitcase. Even if you don't have a bad back, carrying a heavy duffel bag through the airport is far from easy or enjoyable. If you do have a bad back, consider looking for luggage that has four, rather than two, wheels. Luggage with two wheels will allow you to drag your luggage behind you, but may cause problems when your luggage needs to stand still or balance on its own. More wheels means that more of the work is being done for you, requiring you (and your back) to use less effort while transporting your luggage.
Another number comes into play when choosing wheeled luggage: 360. Sharp turns, public transportation rides, and crowded streets may pose a challenge to wheels that can only move your suitcase forward or backward. Wheels that can move 360 degrees do even more of the work for you.
These tips are specific for travelers who are looking to lighten the load off of their backs. We mentioned earlier that four spinner wheels are known to be less durable. Check the warranty of your bag before you purchase it, or purchase a wheeled suitcase that can be used as a carry-on. Carry-on bags are less likely to suffer damage in transit.
Consider a Backpack for Carry-On Luggage: Stick your heavier luggage in your checked bag; you won't have to carry it around as much while you travel. If you are not bringing too much in your carry-on luggage, consider wearing a backpack. A backpack that distributes weight evenly can actually cause less strain than traditional luggage, but you have to pack light and wear the backpack properly. Wearing a backpack on one shoulder can cause strain on that side of the back.
If you are worried about the weight of your backpack, pack it up and take a look at what you look like wearing the backpack. If you are able to stand up straight comfortably, then you are good to go. If you are hunched over, or see a "C" curve in your spine, you are carrying too much weight.
Lift with Your Legs, Not Your Back: This simple motto bears repeating when you have to lift heavy luggage. Practice proper lifting to prevent additional back pain.
Don't Be Afraid to Ask For Help: Lifting anything is hard enough with a bad back, much less heavy luggage. Whether you are checking into your hotel or boarding a plane, do not be afraid to ask for help. Hotel or airline staff understand that patrons may have back issues, and will be glad to offer assistance. Don't let pride or embarrassment get in the way of caring for your back.
Keep Your Back in Mind as You Pack and Unpack: Here's a simple tip that can make a big difference after a long flight. Once you've arrived in your hotel (or when you're at home before your journey has begun), pack your bag on your bed, rather than on the floor. Bringing your suitcase to you will limit the amount of bending and twisting that you have to do as you pack.
Ready, Set, Shop!
Now that you've answered questions about your travel and learned about the different types of luggage on the market, it's time to shop! Remember that your luggage is an investment that will carry your belongings throughout your travels. The decision is entirely up to you, and the luggage that fits your neighbor's needs will not necessarily fit yours. Choose the luggage that is right for you and your journey.
Happy traveling!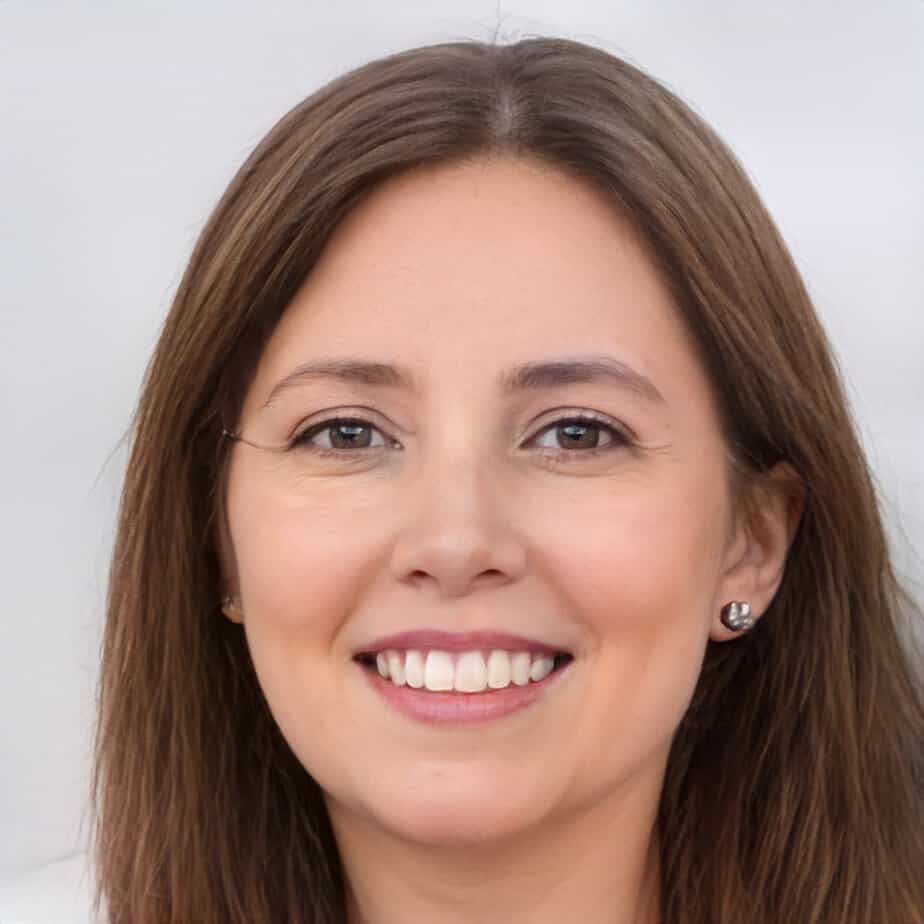 Jill Miller is the founder of Your RV Lifestyle. Trading corporate America for the open road, Jill, along with her partner Jose, began their RV journey, making an unconventional start by wintering in New Jersey. A natural adventurer, she was motivated by a desire to explore the USA and beyond, embracing the varied landscapes, communities, and cultures across the country.
For Jill, the allure of RV living was not about material accumulation, but rather the pursuit of an adventurous, fulfilling lifestyle. A lover of golf, bicycling, hiking, and line dancing, she has carried her passions across the country, engaging with them in diverse settings. Jill's commitment to the RV lifestyle came after years of careful research, numerous consultations with RV owners, and personal trials, including living in a rental RV.