Hitting the open road and getting away from the city for a few days is soul-soothing. Connecting with nature, enjoying the peace and quiet, and having the time to unwind and relax. While some road trippers prefer the luxury of an RV with all the creature comforts of home on four wheels, some people prefer the simplicity of a tent and sleeping under the stars, in traditional camping style.
When it comes to camping, over-landing, or even overnighting in a highway rest area, comfort and protection from the elements are not your only concern – you need to think about safety too. This is where a truck bed tent is ideal.
Offering the same simplicity as regular tent camping where you are sleeping beneath the stars, a truck bed tent offers an extra level of safety that is set up on the back of your truck. This not only protects you from the elements and curious creatures at night but allows you to hit the road quickly in case of an emergency.
Having your vehicle close by also provides certain comforts such as battery power for charging devices, extra light if needed, additional storage space, and extra protection in storms and inclement weather.

A truck bed tent offers an extra level of safety that is set up on the back of your truck. Truck bed tent by
What is a Truck Bed Tent?
A truck bed tent is a type of camping tent designed to be set up in the back or the "bed" of a pickup truck. Invented in 1990 by Roman Napieraj, the founder of Napier Enterprises, truck bed tents provide an outdoor camping experience with the added protection and comfort of sleeping off the ground.
These types of tents are very similar in design, function, and look to SUV tents, however, truck bed tents can only be used with a truck and you can only set up camp where the truck can go.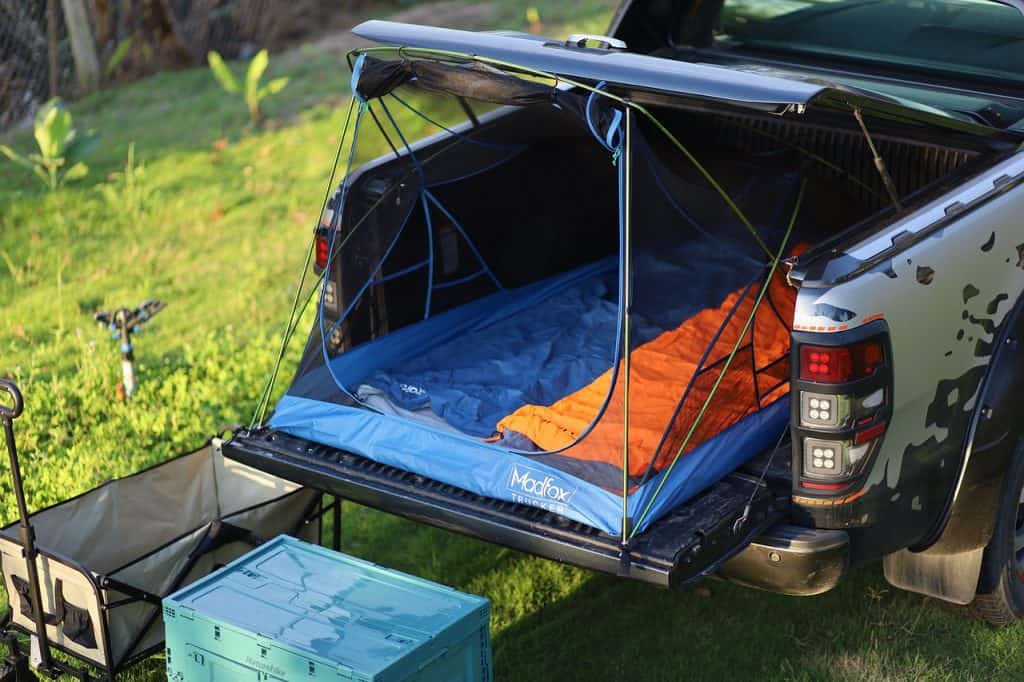 A truck bed tent is a type of camping tent designed to be set up in the back or the "bed" of a pickup truck.
What Are the Pros and Cons of Using a Vehicle Tent?
So, you are thinking about getting a truck bed tent for your next road trip – let's take a look at the pros and cons of using these types of tents.
Pros:
More practical and versatile than ground attachment tents
Inexpensive compared to other options
Easy to pitch and takes up the same space as your truck's footprint
Lightweight and pack away into a small space
You sleep above the ground away from smaller wildlife
Sheltered from the wind
Great way to introduce kids to camping
Great for fishing and hunting
A quick, easy and clean way to set up and takedown
Cons
A truck bed tent is limited to use on the back of a truck only
The back of the truck needs to be unloaded before the tent can be set up
You cannot use the truck to drive anywhere when the tent is set up
Sometimes rainwater can gather beneath the tent floor.
One size does not fit all – you need to find the correct size of tent for your specific truck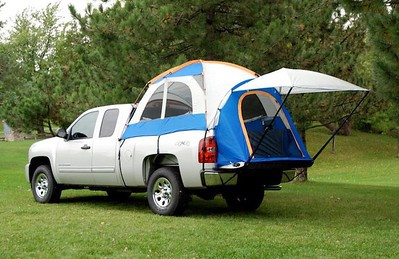 A truck bed tent is easy to pitch and takes up the same space as your truck's footprint by Project LM / Flickr / CC BY-NC-ND 2.0.
Factors to Consider When Shopping for a Truck Bed Tent
There are several factors to consider when shopping for a truck bed tent, including ease of setup, durability, comfort, and value.
Ease of Setup
Setting up a truck bed tent takes some work and the last thing you need to be fumbling with tent poles and straps in the dark. Look for a tent that is easy to set up – clear instructions and color-coded tent poles certainly help.
Durability
A truck bed tent should be able to withstand being in constant contact with the hard surface of a truck bed and should have a tough, durable floor. Look for one that is made from high-quality materials and has sealed seams. Also make sure it is 100% waterproof and can hold up to a variety of weather conditions (rain, wind, maybe even light snow).
Comfort
Comfort is key – a good night's sleep is a must. The comfort level of a truck bed tent can be improved by the type of mattress, sleeping pad, or sleeping bag you use, but it also depends on the amount of interior space you have inside the tent. Most tents stand at around six feet, which is plenty of space to move around comfortably without feeling cramped.
Value
If you are planning on doing a lot of camping, investing in a good-quality truck bed tent is worth it in the long run. Look for value for money, but cheaper isn't always better.

A good quality truck bed tent is worth it in the long run.
Best Truck Bed Tent
We tried and tested a range of truck bed tents in campsites and out in the backcountry and made a list of our top picks for truck bed tents.
Best Overall: FOFANA Truck Bed Tent
The FOFANA Truck Bed Tent is one of the best tents for truck beds on the market and won out the top spot. When fully set up, the tent provides six feet of standing room and has full-height windows for optimum airflow and panoramic views.
The tent is very easy to set up as it has a pre-assembled automatic pole structure and a sewn-in waterproof floor and a rain fly for protection from inclement weather. It can comfortably sleep two adults and has large interior storage pockets for storing gear and keeping the tent neat and tidy.
The FOFANA truck bed tent is a universal-fit tent that is made to fit most models of the truck including F150, Ram, Sierra, Silverado, Titan, Tundra.
Pros
Raises to six feet standing height
Full-length screen windows for optimal airflow and views
Large internal storage pockets
Waterproof floor and rain fly
Universal fit for most truck models
Cons
More expensive than competitors
Not recommended for cold camping
Weak plastic clips
Best for Durability: Guide Gear Full Size Truck Tent
The Guide Gear Full-Size Truck Tent is a tough and durable tent that survives rain, sleet, and snow while keeping occupants dry. Constructed from 190T polyester material with a 1,500 mm water-resistant coating and a full rain fly, the Guide Gear Full Size Truck Tent is the best choice on the market if you are planning to camp in a cold or wet climate.
The compact and lightweight tent is easy to set up with four total poles that deploy quickly and fit securely to your vehicle. It features mesh windows that allow for optimal airflow and good ventilation and a sewn-in polyethylene flooring ensures the contents of the tent, such as the bed stays dry in all kinds of weather.
The two-person tent fits most full-size trucks with mattresses measuring between 79 and 81 inches when the tailgate is down, ranging from Chevy, Ford, and GMC to Nissan, Toyota, and more full-sized pickups. It also comes with a weather-resistant polyester carrying bag for convenient travel.
Pros
Tough and durable in inclement weather
Great for cold climate camping
Mesh windows for optimal airflow and ventilation
Fits most truck models
Good value for money
Cons
Possible fitment issues
Poles fit overly tight in corner pockets
Best Waterproof Tent: Quictent Waterproof Truck Tent
The Quictent Waterproof Truck Tent is a fully waterproof tent with a quick-connect rainfly that is ideal for extreme weather and heavy downpours. It has a 2,000 mm fully sealed floor and a large 47 by a 47-inch expandable and removable awning that is fantastic in rainy or sunny weather – keeping the rain out and offering ample shade. The ten is made from water-resistant fabric with tape-sealed seams which promise to keep your gear dry in even the most extreme weather conditions.
The inside of the tent has a headroom of 63 inches and its 75-inch length can comfortably accommodate six to 6.3-feet beds. Color-coded poles and pole pockets make the set-up quick and easy, and the tent comes with a two-year warranty on parts.
Pros
Super waterproof and durable material
Large expandable and removable awning for rain and sun protection
Fully waterproof floor with sealed seams
Over six feet of standing room
Two=-year warranty on parts
Cons
Complicated set-up
Expensive
Easiest to Set Up: Rightline Gear Truck Tents
The Rightline Gear Truck Tent is one of the easiest truck bed tents to set up. It features a floorless design that allows you to set the tent up and take it down without having to remove all the gear from the bed. Assembling the tent is similar to setting up a ground tent – there are color-coded dome poles and pole pockets that simplify the process and soft straps and plastic buckles are included to protect the vehicle's paintwork.
The Rightline Gear Truck Tent comes in three different sizes: compact, mid-size, and full size, offering complete compatibility with the make and model of your truck. Other features of this truck bed tent include a sky view vent, two storage pockets, a lantern hook, and glow-in-the-dark zipper pulls.
Pros
Easy to set up and takedown
Multiple sizes available
Sky view vent for optimal airflow and views
Glow-in-the-dark zipper pulls
Lantern hook and internal pockets
Cons
Mattress sold separately
Takes up storage space
Best Budget: North East Harbor Pickup Truck Bed Camping Tent
The North East Harbor Truck Bed Tent is our best budget-friendly find and fits most compact pickup trucks with a regular bed. Made from lightweight and highly durable Polyester Taffeta, the two-person tent has a full Polyethylene floor to keep moisture and creepy-crawlies out and mesh windows for optimal airflow and ventilation.
The inside of the tent has a large storage pocket for gear and a lantern hook, and it comes with a rainfly, a hardware bag, and a storage bag.
Pros
Budget-friendly
Fits most models of trucks
Easy setup
Storage pocket and lantern hook
Large rainfly for protection against the weather
Cons
Lower quality poles
Poor instructions
Notable Mention: Napier Backroadz Truck Bed Tent
The Napier Backroadz Truck Bed Tent is a compact two-person tent that is available in five different sizes to suit every truck model and make. The tent has two mesh windows for optimal airflow and maximum ventilation and a designated storage pocket is ideal for storing gear such as wallets, mobile phones, and keys. A lantern holder provides a convenient place to hang a light.
Color-coded poles make the set-up of the Napier Backroadz Truck Bed Tent quick and easy and a full rainfly with additional storm flaps for covering the windows and doors provides the ultimate in weather protection. A full tent floor keeps the interior and all gear clean and dry and there is a neat gear loft for storing your gear/
Pros
Available in five sizes
Full rainfly and storm flaps for weather protection
Easy setup
Storage pocket and lantern hook
Cons
Notable Mention: Kodiak Canvas Truck Tent
The Kodiak Canvas Truck Tent is a high-end truck tent that is made from 100% cotton duck canvas with Hydra-Shield, which allows the tent canvas to be fully breathable yet at the same completely watertight. The tent provides five feet of headspace that can be expanded with the use of the tailgate.
The tent is set up on a frame that uses steel tubing to clamp to the truck's rails to create a secure fit on most models of trucks for all-season camping. It has a unique tunnel-shaped design that maximizes interior space that can be expanded when the tailgate is down.
A large D-shaped door has high-grade YKK zippers, and extra features include five mesh windows for maximum airflow and ventilation, a cab access window where food and gear can safely be stored, and multiple storage pockets for storing items in the tent.
Pros
Breathable and waterproof
Full-season camping due to secure frame fit
Five mesh windows and a cab window
Multiple storage pockets
Cons
Frequently Asked Questions
Are truck bed tents worth it?
If you want to experience nature and already own a truck, then a truck bed tent is well worth investing in. They not only offer more mobility and safety while you sleep, but you can camp wherever your truck can go and carry your gear in its bed. You can find great camping tents in a campground or off-grid and the set-up is super quick and easy.
What makes a truck bend tent different from a normal tent?
Truck bed tents are designed to be pitched in the bed of a truck but aside from that major difference, they are mostly exact replicas of their on-ground kin. They have zipper doors for entry, mesh windows for ventilation, and other features like storage compartments, rain flies and storm flaps, and awnings for shade cover.
How do truck tents work?
Truck bed tents are similar to regular tents with tent poles and a fly. The difference is that the tent utilizes the truck bed for sleeping and is mounted and secured to the truck using tension straps rather than secured to the ground like with a regular tent.
What features should a truck bed tent have?
Most quality truck bed tents have a standard set of features including a built-in waterproof floor, a zippered door/entryway that sits at the tailgate of the bed, mesh windows that can zipper open and closed, and some form of storage. More advanced truck bed tents may also come with additional weather protection such as rain flys, awnings, and storm flaps for the windows.
Can you put a regular tent in a truck bed?
Yes, you can, however, if you just place a regular tent in the truck bed you will need to find a different way to secure it. If it rains and the entire bed is not sheltered, water can easily pool underneath your tent. Ideally using a truck bed tent is the best choice with the least unforeseen problems.
What size air mattress fits in the bed of a truck?
Most air mattresses are 8 ft long, 6.5 ft, or 5.25 ft for really short beds. Most truck beds are short since the room is taken up by an extended crew cab. Make sure you first measure the length of the inside front to the inside rear with the tailgate up. The majority of truck bed mattresses fit over the wheel wells.
Are truck bed tents harder to pitch?
The pitching process of a truck bed tent is slightly different from that of a ground tent. The tent is erected using a series of poles (usually color-coded for convenience) and straps are used to secure the tent to the back of the truck.
What do I do with gear I've packed along in the bed of my truck?
One of the major downsides of a truck bed tent is having to clear out all gear or equipment you've packed along that's in the bed of your truck. This gear can be set up around the truck or stored in the cab of the truck in bad weather. Be sure to store any food you have in bear-resistant canisters if you are camping in bear country.
Are there any safety concerns when truck bed tent camping?
Truck bed tent camping is the same as regular camping and the safety concerns are the same.
Keep your food packed away and sealed to avoid attracting wild animals.
Make sure you have enough drinking water if you are wild camping.
Don't eat wild berries or plants unless you know what they are and whether they are edible.
Watch the weather and keep an eye out for fires.
Top Safety Tips for Camping
Be aware of any risks around your tent
Bring plenty of food and water
Be aware of the weather
Have First Aid equipment available
Know what services are available
Keep your eye out for wildlife
Be fire safe around campfires
Drive safely
Happy Camping!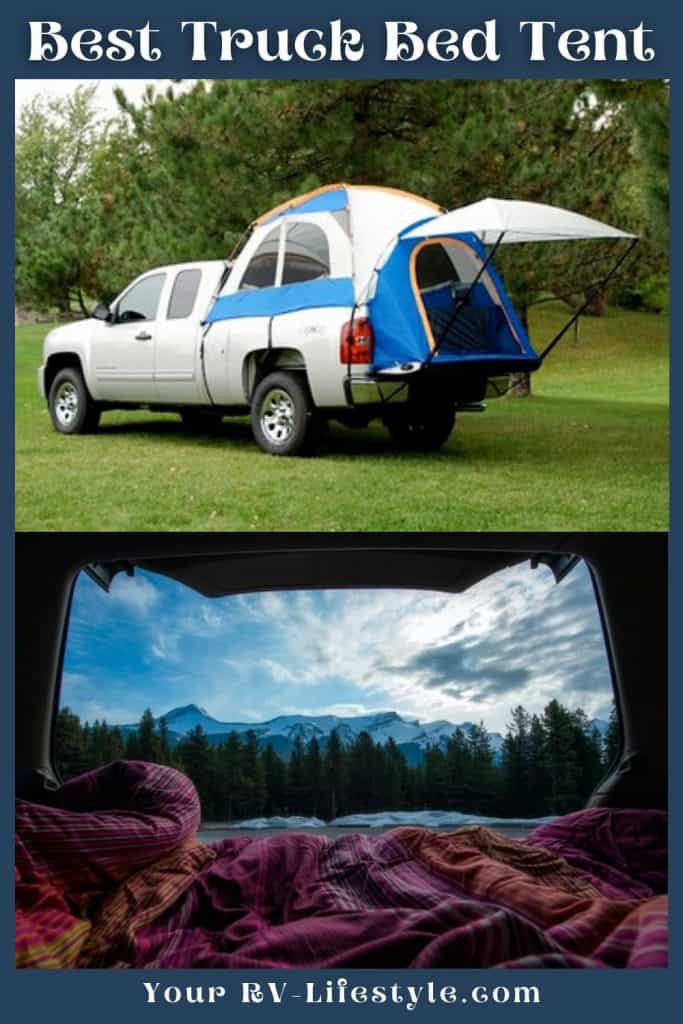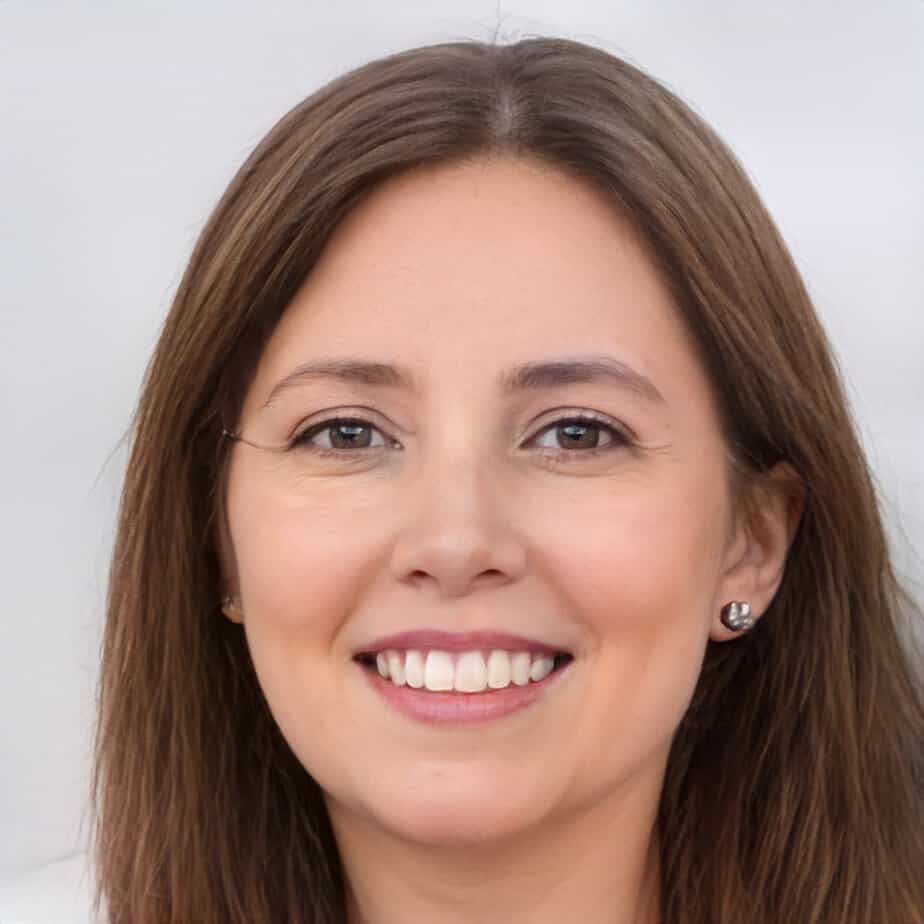 Jill Miller is the founder of Your RV Lifestyle. Trading corporate America for the open road, Jill, along with her partner Jose, began their RV journey, making an unconventional start by wintering in New Jersey. A natural adventurer, she was motivated by a desire to explore the USA and beyond, embracing the varied landscapes, communities, and cultures across the country.
For Jill, the allure of RV living was not about material accumulation, but rather the pursuit of an adventurous, fulfilling lifestyle. A lover of golf, bicycling, hiking, and line dancing, she has carried her passions across the country, engaging with them in diverse settings. Jill's commitment to the RV lifestyle came after years of careful research, numerous consultations with RV owners, and personal trials, including living in a rental RV.