by Bursby (Ohio)
Question: My RV air conditioner just stopped working. It will not do anything. Where do I start to figure out the problem? It was working just fine, then shut off. Also, what is the best RV air conditioner out there?
Answer: As you might expect, diagnosing this kind of a problem remotely is difficult at best. Fixing an AC unit can involve knowledge of electrical, mechanical, and electronic systems.
There are also many differences between the various air conditioner brands and how AC systems are configured in the multitude of RV types and models. So we can only offer some thoughts on how to approach the problem. And since we are familiar with Dometic Air Conditioners, these suggestions are based on that frame of reference.
In order to troubleshoot the problem, you should have a good mechanical and electrical aptitude, your AC owners' manual, thermostat owners' manual and a working knowledge of electronics.
Minimum tools needed: Volt/ohm meter (there are many different types available), screwdrivers, diagonal pliers, electrical tape, flash light.
Safety: Remember you will be working on live circuits, moving parts and are going to be on the roof of your RV. Remember to keep your fingers away from moving parts and make sure you do not cause more damage than what you had when you started. It may be more cost effective to let a professional fix your problem.
If you don't feel comfortable or sufficiently knowledgeable about any of the following, then you should take your RV to a competent RV repair shop that specializes in AC repairs. We are not experts in this area – we are simply offering a few basic areas to check:
Start with the obvious, inside the RV:
Is your thermostat on and is it set to a lower temperature than the inside temperature of your RV?
Are the AC circuit breakers tripped? If so, reset them by fully turning them off and then putting them back on. Remove the breaker and using your volt meter, check the power supply to the breaker. If you have power, reinsert the breaker and reset it.
Remove the AC cover where the filter normally sits. Turn on the air conditioner, do you smell or see anything out of the ordinary like obstructions or burned wires?
Check for loose or broken wires. Here you will also see one or more RJ11 connectors and cables (like phone cables). Disconnect them and reconnect them and make sure they are well seated. Make sure you do this one at a time if more than one cable is found, and do not reconnect them improperly.
If needed, clean the male end of the RJ11 connection with an eraser, carefully plug and unplug the connections a few times.
Go to your thermostat and carefully remove the thermostat from the wall and see if you can disconnect and reconnect the cable.
Do a reset of the thermostat if possible (see your owner's manual for proper steps).
Next – Check things outside:
If you still have a problem then you will need to get up on the roof to do further checks and tests. If you are not comfortable working on the roof or working with electricity, don't do it.
Electrical:
Move to the roof and remove the A/C shroud and access panels to the motor and electrical elements.
Using your volt meter check for power to the motor If you have power, then make sure that the amperage/voltage readings are good (see your owner's manual).
If you do not see the proper amperage or voltage then you need to check for continuity. If there is a loss of continuity then check the wires for loose, broken, or corroded connections. You may have to open up connections and redo them. You may have to trace the circuits all the way back to the breakers.
The Control Board:
Visually inspect the control board. On our unit, the board is located under the A/C shroud, on the curbside under an access panel.
Do any of the connections into or out of the control board look loose, broken, or burnt?
Do any of the components look discolored or scorched? Is there a smell of burnt insulation? If you find a loose or broken wire, fix it. If you find something out of the ordinary with the control board then you may be able to replace it or go to an RV repair facility for the repair.
Check the thermistor for proper operation, Connect your volt-ohm meter to the thermistor lead and apply heat to the cooper wire. If there is a drop in resistance, then the thermister is good.
If the AC problem is still not resolved and if you feel comfortable and knowledgeable, you could go further to check the capacitor(s) and relays for proper operation. Personally, we would not do this ourselves and would instead use a qualified service facility with expertise in AC units and systems. If you plan to replace your air conditioner instead, here is a good list of the best RV air conditioner. You may also want try out a portable air conditioner, which tends to be less complicated and easier to maintain.
Air Conditioners Will Not Turn On
by Ben L. (Mountainair, NM)
Question: My Acs won't turn on, even when plugged into the 30 amp outlet. I was going to replace my two 6 volt batteries on my RV. I pulled them out and took them to my local auto parts store and with no luck, went back to the RV. I reinstalled the two batteries back to the way they were hooked up and now my air conditioners are not working.
The lights come on on the thermostats controls but it acts like there isn't any power flowing to them. Does anybody know what may have happened or how to fix this? The RV is hooked up to a 30 amp connection, but still nothing.
Answer: We suggest you do the following:
Reset the outside power breaker
Then reset the air conditioning breaker(s) 120 volt side
Does the a/c work?
If no, continue on only if you are comfortable working on the roof of your RV and you have a basic knowledge of 12 and 120 volt electrical circuits. If you do, then feel free to continue at your own risk. However, you will need some basic tools like a nut driver or sockets, screw driver and volt meter and or test light. Remember, if you make a mistake it may cost you far more than having a professional take care of the problem.
Here is a link to a Dometic service manual. If you do not have a Dometic air conditioner, you can probably still use the same troubleshooting guidelines since they all work about the same.
Go to section C15 – look at the diagram below the description for the location of the fuse on the ccc power module. Check the fuse and replace it if needed. The description in C15 seems to fit perfectly with your circumstances.
If this does not solve the problem then you will have a choice to make. Call a professional or go on with your diagnosis. If you feel comfortable continuing, then go to the service manual section E – Trouble shooting – Go to symptom 1 – The unit does not run…. etc.
Then chose the correct type of control system that matches your situation. Our guess is that you have a Comfort Control Center. The others are for older type units. Follow the outline under "Cause", go to Configuration in the next column and it will tell you the section of the manual dealing with that cause (no need to do Fuse, you did that above). Then go to next step and so on.
Hope this helps. Other input welcome.
Air Conditioner Voltage Toy Hauler
Question: The air conditioner seems way too inefficient – it does not cool much at all. We have had it checked twice and we are told this is working as it should. Just wondering of anyone else has experienced the same thing.
Answer: We are posting your question in case other Voltage owners have input. You may also want to search online for forums or a Voltage owner's group which addresses topics specific to the Voltage Toy Hauler.
AC Clearance
by Joe (New Orleans, LA)
Question: When my RV is parked under covered storage and I am running both AC units, how much clearance should I have between the top of the AC and the top of the ceiling to get proper ventilation?
Answer: Good question. We looked through our manuals and the internet but could not find a reference for a overhead clearance for an A/C unit on an RV. Having said that, we suggest that you keep the grill openings clear of any obstructions. We can only speculate that all you need is a few (3-6) inches of clearance overhead, but that is just speculation on our part.
Also, have you tried to lower the RV to its lowest height? On our RV we can lower our unit about 8 inches from travel height.
We suggest you call the manufacturer of the RV or AC – or both – to see if they can provide any guidance. Input from other RVers welcome.
AC in Summer Heat
by Mike (Mexia, TX)
Question: I live in Texas and we get pretty hot down here around July and August. I have a 33 ft RV and it has only 1 AC unit. It is already 105 degrees and the AC runs continuously to try to keep up. Any suggestion about supplementing my cooling. I've already added 2 fans.
Answer: We assume you already have the shades, windows and any vents closed. You can also buy vent shades if you have vents that let in a lot of heat. Insulated curtains or reflective windshield shades may also help.
If possible, try to find some shade to park under. Or if it makes sense for your situation, build a covered RV carport to park under.
It may not be feasible, but perhaps there is a way to supplement your power source to add another air conditioner.
And if your circumstances permit, consider going somewhere cooler for the summer months.
We invite comments from anyone with other ideas.
Air Conditioning Not Working
by Lori S. (Pascagoula, MS)
Question: We checked all breakers and GFI and still no AC. Fan will run and you can hear the compressor try to come on, but it will not. We are first time RVers. We got it home and still no AC – what are we doing wrong? We are so frustrated. We even had an electrician put in a 30 amp breaker so we could get it ready and have the AC going. Please help. 2013 Coachmen Freedom Express 28rld.
Answer: You are not doing anything wrong. The most likely source of your problem is a bad capacitor in the AC unit. This is a cheap and easy fix if you do it yourself (order a new capacitor and install it). However, have you tried going back to the manufacturer? Since you have a 2013 it seems your RV and components should still be under warranty. Even new rigs have failures – hopefully you are still under warranty.
If you are not under warranty, you can try to fix it yourself or take the RV in to have the air conditioning fixed. But even if your warranty is over, we suggest you call Coachmen and/or the AC manufacturer for help. You shouldn't have this type of problem on such a new rig – they should at least be able to offer some technical assistance.
All the best – please let us know the outcome.
Air Conditioning
by Doug (Forest, OH)
Question: My camper air conditioning will run for a while, then it starts kicking the air conditioning off for a short time, then it comes right back on, then goes right back off. What is the problem?
Answer: Your problem is called short cycling. There could be a number of things that can cause this problem, from a misplaced thermostat to a bad control board.
Without knowing the details of your specific troubles, here are the most common causes that might help you troubleshoot:
Thermostat too close to an ac vent
Your compressor coils could be freezing up due to low ambient temperature
Low power to the control board – 120 volts or 12 volt (your ac uses both)
Intermittent problem with the start capacitor
Bad control board
Bad thermistor
You should try to consult your ac owners manual for help. If you are unable to resolve this on your own, contact the manufacturer of the AC or a qualified RV air conditioner repair facility. We have had success finding mobile repair people.
Other input welcome and best of luck with your AC problem.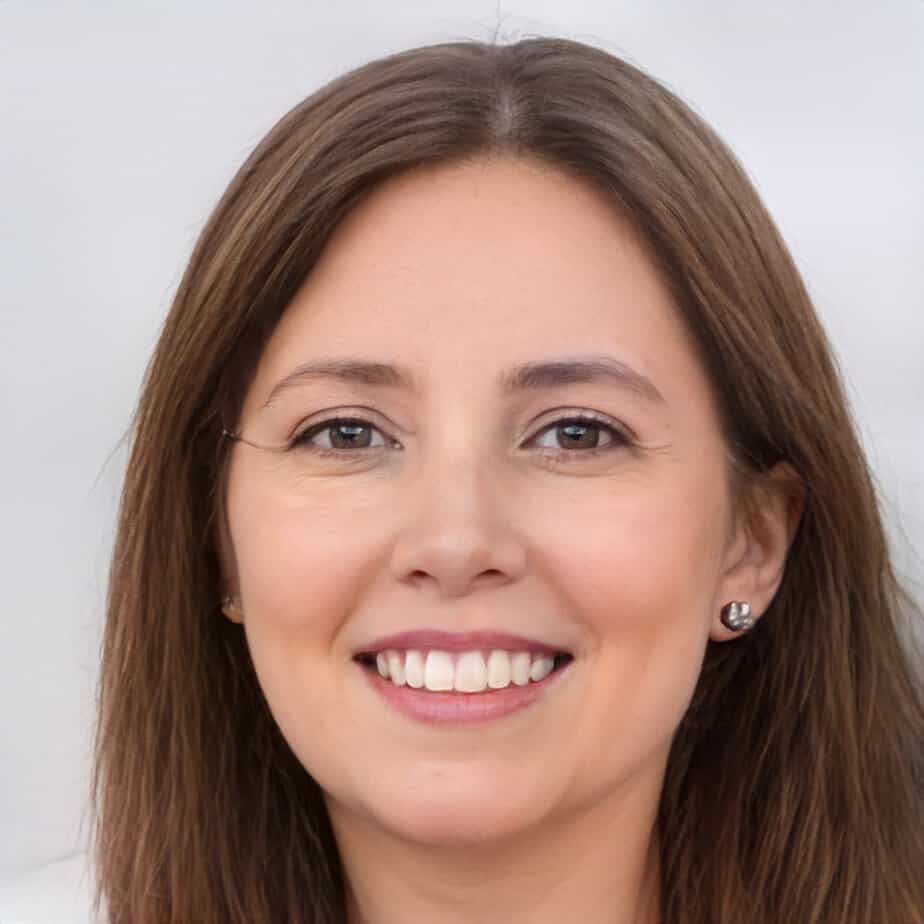 Jill Miller is the founder of Your RV Lifestyle. Trading corporate America for the open road, Jill, along with her partner Jose, began their RV journey, making an unconventional start by wintering in New Jersey. A natural adventurer, she was motivated by a desire to explore the USA and beyond, embracing the varied landscapes, communities, and cultures across the country.
For Jill, the allure of RV living was not about material accumulation, but rather the pursuit of an adventurous, fulfilling lifestyle. A lover of golf, bicycling, hiking, and line dancing, she has carried her passions across the country, engaging with them in diverse settings. Jill's commitment to the RV lifestyle came after years of careful research, numerous consultations with RV owners, and personal trials, including living in a rental RV.