The Breville BOV650XL is our pick for the best toaster oven, which has a quality stainless steel construction and uses 8 settings that can heat up your food depending on the item you place there. It has a broiling option and has a nonstick coating for ease of cleanup.
Our step-up pick is the Cuisinart TOB-260N1 and it is also made with stainless steel plus has a capacity of 0.95 cubic feet. It comes with 15 functions and also has a convection cooking method. It has a large backlit display for your settings.
The budget pick is the Oster TSSTTVVG01 and this one is meant for smaller places due to its size. The timer can be set up to 30 minutes and it has a crumb tray that can be removed. It can fit up to 4 slices of bread and has 2 rack positions.
A Little Background
For pizza, bread and other types of food that need to be heated in an oven, a toaster oven is what you'll need. Toasters are a great way to heat up pastries and bread food items. They can be used for many occasions when you do not have a pop-up toaster and you want to make toast bread.
It can also be used for your homemade bread or from store bought bread for convenience, and can fir many other items as well. True enough, it is a very useful tool or kitchen equipment or appliance when it comes down to food prep purposes.
It consumes less electricity compared to that of a microwave. They are the ideal option for those who cannot afford a microwave and its monthly expenses. In addition to the fact that microwaves might consume more power, they also cost more when you buy them from the store due to the magnetron.
The heating element of a toasting oven is a lot different and a simpler option if you are just heating food items, especially bread. They are great for those who do not have the budget to buy themselves a microwave, since these toasting machines tend to be the least expensive of the two.
The difference with a pop-up toaster is that it can accommodate all bread sizes and shapes. Unlike pop-up toasters, they can take your baguettes and Spanish bread. They are great for those who do not want to spend time in a pop-up toasting machine and instead have other baked goods that will only fit inside an oven.
You can heat and reheat breads that are irregularly shaped, such as pizza and perhaps other pastries – it's that simple. Nothing makes really good sandwiches like this kind of toasting machine.
It also helps to eliminate the grease in your food, if you are reheating food. You can also place leftovers like chicken and remove the extra grease by using the grill. To put it this way, it is a kitchen appliance that is not just for bread and baked goods, but also for foods you have previously grilled and cooked in another way.
This makes them much healthier because they are cooked again but with less grease that can harbor fats. This is why reheating in this kind of toasting machine is a lot better than reheating it in the stove with grease again.
If you want an appliance that can reheat food but cannot afford a microwave, this is an ideal choice. It is great for those nights with unwanted leftovers. There is nothing more frustrating with preparing too much for the day and you are stuck with leftover during the night after your dinner.
The fact that you have leftovers for the next day can be a challenge when it comes down to food prep, especially if you are an on the go person. This is why a toasting machine can be beneficial because it can help you reheat foods that are leftover from yesterday.
You can have either dial or digital controls for it, but the former is better and much more preferred, while the latter is mainly found on microwaves. Dial and digital controls have their pros and cons.
The digital ones are most ideal for dry climates. They're easy to use because you can press the right buttons to set the temperature that you like. It is ideal for when you want a precise temperature for heating your food item.
However, if you live in an area with high humidity then it is recommended to go for a dial control instead. It might not be exact in temperature, but it is easier to operate for those who have seniors in the house or are in a hurry.
The result with this kind of heating appliance is a more tender texture for the bread, compared to when you warm it in a microwave and it becomes rock hard without the moisture. If you don't like heating your burger buns on microwaves, consider toasting machines instead.
If you are making homemade burgers but you do not have time to grill or to mess with the kitchen a lot, you can go for the tender heating process of the toasting machine, which does not dry out your ingredients and especially your bread. If you also make homemade bread then it will benefit more from the toasting machine.
How we Picked
For your best toaster oven, here are some things you need to know first:
Heat settings: There can be many heat settings in the oven. The heat settings can depend on the type of food that you are trying to cook or heat up or the recipe requirement. Dial controls usually have a number setting and a guide for common foods such as pizza or chicken. Electronic keypad controls have a more precise way of doing things, if you want something that can be set to a specific temperature value for your food.
Capacity inside: The inner capacity is important to consider. You should look into how much food items will be kept there. For most apartment and condo unit models, they will usually be much smaller than the regular sized ones, so they tend to only keep a few food items instead of large ones. It is important that you know how much will fit in to avoid having problems later, such as overstuffing and uneven heating.
Pan and grill quality: The pan and grill should be made with quality materials. This is to make sure that no harsh chemicals get into the food that you cook or heat up inside the appliance. It is also important that the quality is not of low class so that the pan and grill can last for a very long time. The pan is very important for heating foods that might fall off the grill, such as small food items.
Manual or digital controls: Consider whether you are getting manual or digital controls for your oven. Manual controls are the best for ease of use as well as for quick reheating of foods. They cannot set the exact temperature but they can give you approximate settings. If you need accurate temperatures then you can go for a digital control or keypad, but keep in mind that corrosion which leads to electronics failure can ruin the unit's functionality altogether.
Housing durability: Make sure its housing is sturdy enough to keep the components safe and sound. The housing should be made of quality and durable heat resistant material that can withstand the test of time and keep your food and heating element safe and sound inside. It should also have a decent finish so that it will look good on your kitchen countertop.
Number of slices (for toast bread): If your goal is toast bread, consider how many slices will fit in on the average. Toast bread slots may also be present to make it easier for you to make toasts for your breakfast meal. This is important for making sandwiches, clubhouses and the like, so that you can make bread at the perfect temperature.
Auto shut off feature: Having an auto shut off feature is crucial for safety purposes. This is important for ensuring that the heating element only does its job for the specific time period so as not to cause burning or overheating of your bread or other item in the oven.
Convection heating feature: Convection heating allows you to cook certain foods as well. This type of mechanism is what you should look for if you are also going to use the appliance for making recipes that specifically use this kind of heating process to ensure that it is heated just right. However, this is an optional feature.
Energy consumption: It should not consume too much energy in the long run. You should look for the energy consumption in the label or description. Older models might consume more energy and larger units do as well.
Eco-friendly features: The unit should be eco-friendly and energy saving overall. It should not waste energy when it is not in use so that you do not have to unplug it just to save sufficient energy in the long run at home. They should also be made with materials that do not leak out harsh chemicals not just into food, but also into the environment, especially with the heating element.
Our Pick
As our top pick, the Breville BOV650XL is a compact designed machine that has 8 settings for you to choose from, including broiling foods. It can fit up to 4 slices and other food items and has a nonstick coating for ease of cleanup. It has a broiling rack and can fit up to 12 inches of pizza.
Flaws but Not Dealbrakers
The only small con with the Breville BOV650XL that is not a deal breaker is the fact that it does not have convection heating, but that is only found on much more expensive units, anyway.
Step-up Pick
The Cuisinart TOB-260N1 is our step-up pick, which has up to 15 options for you to choose from and has convection heating. It has an inner capacity of 0.95 cubic feet and it has an interior light for you to see your food clearly.
Budget Pick
The Oster TSSTTVVG01 is our budget pick, which has an easy to use timer up to 30 minutes. The crumb tray can be removed and the inner dimensions are 10 x 7 x 3 inches. You can heat up your food up to 450 degrees F and the broil function also makes it usable plus its baking function. It can take up to 4 slices in one go.
Best Toaster Oven with a Curved Housing
The Hamilton Beach 31337 is a good choice if you want one that has a good housing design. It has a 4 slice capacity and has a broiling feature as well. You can easily keep it clean with its unique design that fits most countertops.
Best Toaster Oven with a Pizza Drawer
The Oster TSSTTVPZDS is good for pizzas and has a convection feature. It allows you to bake items easily and consumes 1,400 watts of power. It has a pizza drawer which is useful if you maintain a pizza business and it can fit any 12-inch pizza with its capacity.
Best Toaster Oven with a Compact Design
No products found.
The FortheChef Quantum is a model that consumes 1,000 watts only and can be heated from 200 up to 450 degrees F. It has a dual knob control system for easily tweaking the temperature and it can be used for casseroles with its compact design.
Best Toaster Oven with a Baking Tray
The VonShef 26Qt has a total of 3 cooking functions to choose from and has a capacity of 30L. It has many functions such as toasting, grilling, baking and roasting. You can also easily reheat foods with its wire grill rack and 60-minute timer.
Best Toaster Oven for Broiling
The Quantum 1300 Watt is good for broiling needs with its 3-knob control system. It consumes 1,300 watts of power and has a neat grill rack for ease of heating food. The temperatures are adjustable from 200 to 450 degrees F and it is great for toasting and roasting food items like chicken.
Best Toaster Oven with Convection Heating
The Elite Platinum ETO-140C is good for those who are looking for a convection oven with a stay-on function. Its timer can run up to 60 minutes and it has a convection fan for easily heating without cold spots. You can get quick cooking times and temperatures of up to 450 degrees F.
Best Toaster Oven with Infrared Heating
The Panasonic FlashXpress is a unique infrared heating machine that can be set from 250 to 500 degrees F and has a total of 6 settings for the menu.  It has a beep timer and it can be used for reheating foods. It consumes 1,300 watts of power and automatically calculates the needed temperature to heat up your food. The inner tray measures 9 inches and it can also be used for frozen foods.
The Competition
Others that failed to meet the standards were not in this list because their ceiling is too low and can be potentially prone to smoke and fire, as well as other appliance failures. It is important that any kitchen appliance should be safe to use and operate.
Other Frequently Asked Questions
Q: What are the different parts of this kind of toasting machine?
A: Made up of different parts, the toasting machine has the following for you to use:
Heating Element

– this is what heats up to heat your food, and is usually found on the top.

Latch

– this controls your door opening so that it seals food when it cooks inside.

Solenoid

– this is connected to the heating element of your toast machine and is also important.

Crumb Tray

– this is the tray that is used to catch the crumbs of your bread and baked items or goods.

Over control thermostat

– this regulates the temperature of your toast machine to keep it hot.

Thermal fuse

– this is also very important in terms of regulating the toast machine's temperature.

Main switch

– this is what triggers the toast machine to go either on or off.
Q: What are the differences between a toast machine and a microwave?
A: Both of these appliances can potentially warm your food items and can work well for leftovers in the dinner table. If you are stuck between these two appliances then here are some criteria that you can go for to help yourself decide:
| | | |
| --- | --- | --- |
| Criteria | Microwave | Toasting Machine |
| Heating mechanism | The heating mechanism of a microwave is the magnetron, which is a lot more expensive and can be hard to replace and to make. | The heating mechanism of the toasting machine is usually made of some heating element such as ceramic or quartz. |
| Crisp factor | The microwave gives out a crisp factor because of its totally even heating procedure. | It gives more of a tender factor because it does not completely dry out the ingredients or food. |
| Brown factor | The browning factor is less present because it does not use heating elements in heating food. | Heating elements are used so the brown factor may be present on it. |
| Bread heating | It is less ideal for bread and more ideal for other foods. | Toasting machines are the best for bread and other baked goods. |
| Grease left | Grease is usually removed here. | Grease can be left here. |
| Speed of operation | Microwaves are usually speedier because of their magnetron technology that work fast. | They tend to be slower but that depends upon your settings. |
| Cost | They are obviously much pricier than the toasting machine so they aren't ideal for those with very minimal budget. | They are usually cheaper than microwaves so they are a good choice if you are on a tight budget. |
| Power consumption | The power consumption can be higher than that of a toasting machine, but this is okay for its speed and ease of operation. | It can consume less energy but because you can operate it for longer periods of time, it might tend to get more energy resource. |
| Cool touch | They can be cooler to touch because of the protective housing. | Some housings may not be that protective when it comes down to the heating element. |
Q: How does toasting machines compare with plain pop-up types?
A: There are certain differences between this kind of toasting machine with the pop-up type, such as the following:
| | | |
| --- | --- | --- |
| Criteria | Pop-up Machine | Toasting Machine |
| Number of slices | You can only have 2 to 4 slices depending on the number of slots on the machine. | You can do as much slices as you want because slices of bread can fit easily into the innermost part of the toasting machine. |
| Type of bread | You can only be limited to toast bread because of the slots. | There can be slots for toast bread and an inner slot for other bread items such as hamburger buns and French bread and other irregular breads. |
| Energy costs | It consumes far less energy. | It consumes some more energy. |
| Ease of use | This one is a lot easier to use if you have to go for toasting bread. | It is a little more complicated to use if you're just going to heat up toast bread for any purpose. |
| Space needed | It is usually smaller and is meant for smaller kitchen countertops. | You need some medium amount of space on your kitchen countertop to place the toasting machine. |
Q: What foods can be cooked well with a toasting machine?
A: There are many great foods that you can cook in a toasting machine, such as the following:
Toasted nuts

Home baked goods such as waffles, biscuits, bread and muffins

Leftovers from yesterday

Nacho for melting cheese

Fish recipes and fillets

S'mores (marshmallow and graham crackers)

Roasted garlic

Pasta dishes that are baked such as lasagna
Q: What recommended recipes can I try with a toasting machine?
A: Aside from general food items you can try, you can also look at the following recipes for you to go and make with your toasting machine:
Roast chicken

using Cornish hen

Salmon

with miso glazing (you can also use other fish)

Put together

sausages

,

peppers

and

onions
4.Cornbread pan (needs a significant amount of space)
Muffins

in any flavor

Apple tortillas

with brown sugar and cinnamon

Banana bread

or any healthy bread

Homemade

cookies
Quesadillas

(for awesome cheese melting)

Fruit crumble

(for those who like fruit mixes for fitness purposes)

Roasted almonds

with maple syrup and cinnamon or chili powder

Green beans

roasted in garlic oil

Bacon

(without having to use your stove!)
Q: What features are important in a toasting machine?
A: There are many important features that you should know about in a toasting machine, such as the following:
| | |
| --- | --- |
| Multiple racks | If you have a toasting machine that has more than one rack then you will be able to heat up more foods in one go without having to take so much time. |
| Insulation on the top part | This makes it easier for you to put stuff on top without messing with them because the top of the toasting machine can get hot, so it pays to invest in one that has an insulation top part. |
| Door and rack combination | Some models do have a mechanism in which the rack and the door pull together simultaneously so that you do not have to risk injuring yourself with a burn when you are pulling out the food from out of the machine. |
| Ease of control | The control location should be easy to locate and to use so that it will not bring you a hard time in having to set it up. You should also find one that has easy buttons that are not awkward to press and set when you need it, and also as not to hog too much space with the door and the innermost part of the machine. |
| Broiler feature | There are some that have a top element that can potentially broil your foods. |
| Convection heating | There are also some models that do have convection heating, which is important and helpful for most recipes. |
| Brown setting | There are some toasting machines that do have a browning setting so that you can select the shade of your toast when it is done. |
| Heating element protection | In some models, there are grills that protect the heating element, which can protect it from your food dripping and potentially causing fire hazards. |
| Depth and interior space | It should have sufficient space so that it will not be that much of a hassle when you want to fit in larger foods such as pizza, pies and the like. |
| Automatic turn off feature | There are some models that do automatically turn off when you open the door so that it will be operating safely when the door is open so as not to cause burning and other accidents. |
| Electronic or dial | Some people prefer electronic controls for properly setting the temperature to the specific value in degrees. However, in most cases, the dials are the most preferred option because of its image with the toasting machine and also for the ease of use without having to fuss over electronic controls (which are mostly for microwaves, anyway). |
| Length of the power cord | This is important if your power outlet is far away so that you will be able to connect the toasting machine without dangling wires. |
| Crumb tray | This is an important feature so that the unit does not get fire hazards because of falling crumbs and other food items. |
| Rack puller | You can also get a model that has a rack puller so that you do not risk yourself burning when you are pulling food out of the toasting machine. |
| Audible sound | Most toasting machines have a classic audible sound when your food is done, but electronic ones may have more audible sounds to choose from, like with microwaves out there. |
Q: How do I use a toasting machine properly?
A: If you are new to using this kind of toasting machine, you should follow these instructions on how to do so:
First,

plug in your toasting machine

onto your power outlet.

Make sure nothing is in the way

that can potentially become a fire hazard.

Put your food

onto a plate or onto the rack or pan.

Use the rack

for larger and solid foods but

use a pan

if you have smaller foods to avoid crumbs falling.

Set the timer

depending on the user's manual instructions for your desired temperature.

Some models have a

broil and defrost option

, so you can also use that.

Make sure to

keep an eye out for your food

, especially with bread, so as not to burn it.

When the heating is done,

safely pull out the food

from the interior of the machine.

Wait for the machine to cool down

before you clean it up.

You should also

use pot holders

and the like to make sure your hands don't get injured.
Q: What possible things am I doing wrong with a toasting machine?
A: Most people make mistakes when they are operating this toasting machine, which can be potentially dangerous and can cause fire hazards. Here are ways that you might be ruining your toasting machine:
You may be

putting too much slices of bread

or food items in it. Forcing a lot of food items can result in overcrowding and this can make food less likely to heat up properly and some will have more burnt parts than the other ones, so be careful.

You might be

doing the convection heating process wrongly

. If your machine does convection cooking, make sure you lower the temperature by 25 degrees. This is important because convection heating can be complicated for those who aren't aware about it.

You might have

forgotten to unplug the toasting machine

while not in use or when leaving the house. Remember that any appliance that uses heating should be unplugged because it might have faulty later on when you leave it with a power source and could potentially cause house fires.

You

might not be using the crumb catcher at all

. The crumb catcher is highly important if you are going to heat up bread items because it catches crumbs to avoid causing fires in the unit. This is also an important part of your system so that your food items don't cause bits and pieces of food to fall down into the heating element and cause fires as well.

You might

not be using the toasting machine for baking purposes

. Contrary to popular belief, toasting machines can be able to bake – even small cookies or muffins. There are many small recipes out there that you can do even with a small toasting machine so you can get and enjoy the benefits of baking on a small scale package appliance.
Q: Can a toasting machine be a fire hazard?
A: Yes, a toasting machine can be a fire hazard. There are certain units that can potentially catch fire because they are defective and are made with less protective features. Some brands also have experienced product recalls so it is important that you know the safety of your product.
At any case, you should consider unplugging your toasting machine when it is not currently in use or if you are about to leave the house so as not to catch fire or get potential fire hazards around the house, especially if no one is in the vicinity to watch for it.
Q: Which is safer: a toaster oven or a microwave?
A: Both toasting machines and microwaves have their cons when it comes down to safety. For instance:
Toasting machines are prone to catching fire if your food crumbs are caught by the heating element. There are also instances that leaving the toasting machine plugged into the outlet can also make way for fires to unexpectedly happen, because of the heating element.
Microwaves are also prone to explosions and fires if you put metal objects on it. In addition to that, microwaves that do not have a door that closes properly can leak out microwaves and radiation, which can potentially be toxic to humans in the long run.
Q: What are the reasons for the bottom of the bread burning?
A: There can be many reasons as to why the bottom of your bread could be burning or black, such as the following:
Heat setting

– it is important that you put the right heat setting for your food or else it can overheat and cause burnt spots in your food, especially with bread. It is important that you know the right temperature as to which to bake your goods or to heat up your bread and other leftovers.

Placement of food

– you should consider placing foods without much blank spaces and with the right distance from each other so as not to cause overcrowding. Don't put too much or too little in the toasting machine and make sure the placement of food will not cause it to get burned.

Ceiling height

– the ceiling height can be an important factor because it can help you decide which to buy. For instance, those apartment specific units have a lower ceiling so you should not heat up foods that have a higher or thicker size for them, so that the top will not burn and the bottom will not burn as well to ensure quality heated food.

Size of your food

– you also need to consider the type and size of food or bread item that you are going to heat up in the toasting machine. A larger size of food can make it burn easily because it can stick to the edges and the sides of the toasting machine, whilst a smaller one is a lot easier because it can fit perfectly without getting near the toasting machine's heating element and potentially burning.

Pan or rack quality – you should also get a quality rack or pan or invest in a model with a better quality one. It is important

so that your food does not burn easily and so that the bottom of your bread item or food item is greatly protected from such crispy black burns.
Q: What is the power consumption of this kind of kitchen appliance?
A: The average power consumption of a toasting machine, as compared to an electric oven, is the following:
| | | | | |
| --- | --- | --- | --- | --- |
| Type of appliance | Wattage | kWh | Cooking time | Temperature |
| Toasting machine | 1,200 watts | 0.9 kWh | 50 minutes | 450 degrees |
| Electric oven | 2,500 to 5,000 watts | 2 kWh | 60 minutes | 350 degrees |
As you can see, compared to an electric type, the regular toasting machine consumes far less energy so it is a great solution if you don't want something that is too bulky and consumes too much power. If you just need to heat bread and don't really need to roast a large turkey, the toasting machine is a great choice for your home or kitchen countertop.
Q: What is the importance of rack position?
A: Rack position refers to the placement of food, and here are the different benefits to using the various racks offered and getting a model that has multiple racks:
Ease of cooking food

Versatility of raising and lowering

Helps prevent food from burning

Cook more than one food type

Catch the bread crumbs

Saves a lot of time

Evenly cooks food
Q: What should I cook for toasting machines depending on the time of the day?
A: If you want to prepare foods depending on the time of the day with this kind of toasting machine, here are some great suggestions to try:
Breakfast Items
– waffles
– melted cheese
– eggs
– vegetables and meat
– other bread items
Lunch and Dinner Items
– sandwiches
– quesadilla
– muffins
– pizza
– hamburgers
Side Dishes, Afternoon Snacks and Desserts
– French fries
– cheese sticks
– pita triangles
– sauces and dips
– cookies
– biscuits
– s'mores
Q: How do I protect the countertop from the toasting machine's heat?
A: There are many ways that the countertop can potentially get damage from the heat of the toasting machine, and this is why you should protect it with the following tips:
Consider setting it in

ceramic tile

to avoid fire hazards.

Most

wooden tables

won't easily flame anyway.

Keep

cardboards, plastics and paper

away from the unit.

Read the

user's manual

for other things that you should keep away from it.

For those with a butcher block, you can go for a

glass cutting board

.

Investing in an

insulated metal hot plate

is also worth a try.
Q: Is it possible to bake pie in a toasting machine?
A: Yes, it is possible to bake goods such as pie in the toasting machine. Here's how to do it:
Consider the

interior size

of your unit so that you will know how much to make.

Follow the recipe

of your pie and decide on the ingredients.

Preheat

the toasting machine up to 350 degrees F.

Add the pie filling

and then

wrap the edges

with aluminum foil (since toasting machines are safe with aluminum foils, anyway).

Set the timer

and then

let the pie bake

by itself.

Remove the pie

out of the toasting machine with mittens or a pot holder.

Let the pie cool

later on a wire rack or other cooling platform.

Add other things

like coarse sugar if the recipe permits.
Q: How do I properly heat French fries in it?
A: Heating French fries is one of the best things you can do with a toasting machine for an afternoon snack or appetizer, and here's how to do it:
With the

rack in the middle

,

preheat

the toasting machine up to 400 degrees F.

Put

cooking spray

onto the baking dish or pan.

Evenly spread the French fries

onto the baking pan.

Heat up the fries from 2 to 3 minutes

in the machine.

Turn them over

so that they don't get brown and

heat them up again for 2 to 3 minutes

.

Take them out

of the toasting machine and

serve

a la carte or with a dip.
Q: How do I keep leftovers safe to eat?
A: There are many ways that leftovers can give potential harm to our well-being, but here are some ways so as not to get infected by illness caused by wrong usage of leftovers:
1) Make sure you heat up food leftovers at a safe temperature. Different meats have a different safe temperature so you should know them:
red meat

– 145 degrees F

poultry

– 165 degrees F

ground meat

– 160 degrees F
2) Make sure your food is not in the danger zone of between 40 and 140 degrees F or else it might spoil. Make sure you refrigerate it when it's cool enough to get into the fridge safely and make sure you heat it when you want to eat it again.
3) Consider placing your food in the fridge within 2 hours so that it will not easily perish or get spoiled with mold all over.
4) Always prioritize perishable goods such as fruits, vegetables and meats. Those with sauces should also be prioritized so that they won't easily get spoiled.
5) If you're cooling large batches of soups, make sure you divide them into smaller bowls for ease of cooling so that they can be put in the fridge faster.
5) Consider airtight packaging on some leftovers before storing them into your fridge or other containers so that you will prevent them from getting mold and odors.
6) Any frozen food can last up to 3 to 4 months while it can only be good for 3 to 4 days when you just keep it in the fridge, so make sure you consume food immediately.
7) You should thaw your leftovers in the right way so that it does not compromise the safety of your food item.
8) The safest reheating temperature is at least 165 degrees F, especially for frozen foods that can potentially harbor bad microorganisms.
Q: Does heat kill bacteria from leftovers?
A: Yes, to kill bacteria that can be bad for your health, it is important that you heat up your leftover foods so that they will be much safer to eat. You should heat up your food items carefully, especially meat, casseroles, sauces, pasta, rice, seafood, eggs and the like, because they are the ones that are more prone to spoiling.
Q: Do leftover foods have benefits?
A: Yes, in some cases, leftovers do have benefits:
Starch foods

like rice lose their glucose, which can help you slim down.

Leftover cheese

becomes less in its lactose content.

Bone collagen

from beef soup becomes easier to digest when reheated.

Overall, reheating foods can also be more

budget-friendly

.
Wrapping It Up
To wrap things up, the Breville BOV650XL is our pick for the best toaster oven due to its 8 heating settings and broiling option, plus the ease of cleanup of the unit's design.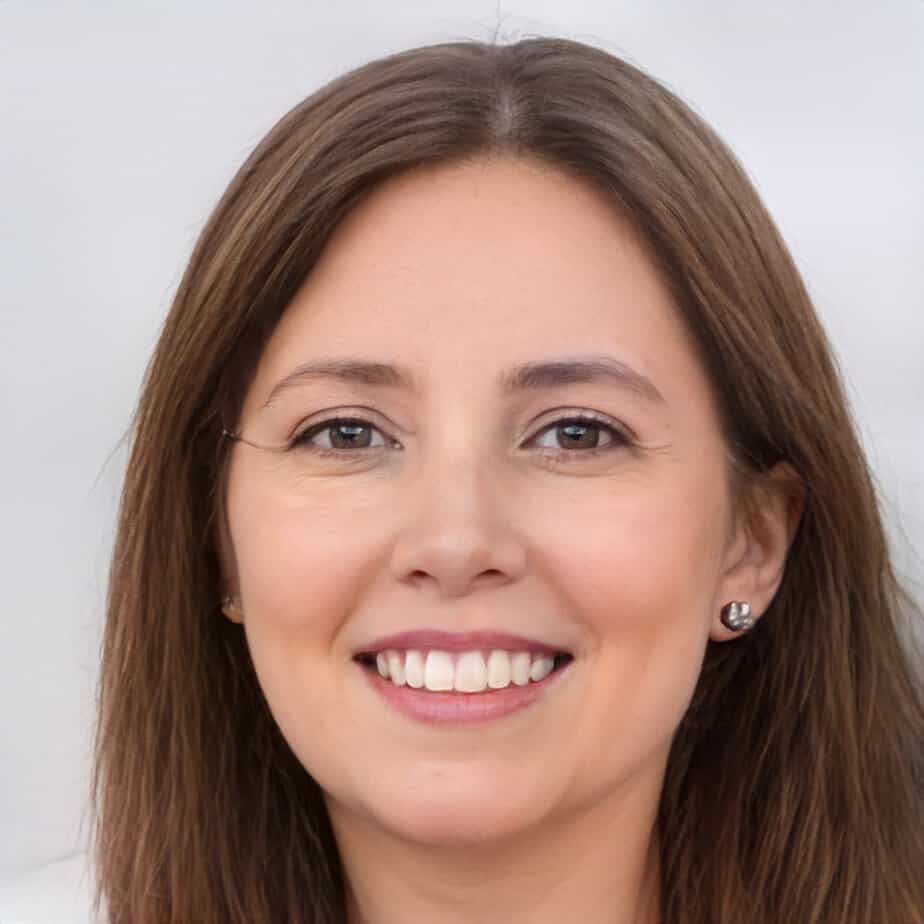 Jill Miller is the founder of Your RV Lifestyle. Trading corporate America for the open road, Jill, along with her partner Jose, began their RV journey, making an unconventional start by wintering in New Jersey. A natural adventurer, she was motivated by a desire to explore the USA and beyond, embracing the varied landscapes, communities, and cultures across the country.
For Jill, the allure of RV living was not about material accumulation, but rather the pursuit of an adventurous, fulfilling lifestyle. A lover of golf, bicycling, hiking, and line dancing, she has carried her passions across the country, engaging with them in diverse settings. Jill's commitment to the RV lifestyle came after years of careful research, numerous consultations with RV owners, and personal trials, including living in a rental RV.