Connecticut is the third smallest state by area, in the USA, and has the highest per-capita income. The capital city is Hartford. It is also known as Constitution State, the Provisions State, The Nutmeg state, and the Land of steady habits.
The first European settlers were of Dutch origin, although the first major settlement was in the 1630's by English settlers.
Connecticut has a strong tradition with maritime, having the Connecticut and Thames Rivers, along with many ports along the Long Island Sound.
You will find that the state of Connecticut has within its borders shorelines, forests, historic villages, colonial churches, and modern expressways. Connecticut is certainly a thriving state, with a lot to offer the tourist.
1. Long Island Sound

This tidal estuary is over 21 miles at the widest point. It runs from east to west, from east River in New York to the north shore of Long Island. About 8 million people live on the Sound.
You will find many state parks along the sound, as well as many delightful villages. If you enjoy seafood, then make sure you head for one of the many restaurants along the Sound.
There are many places to stay so you may want to book some accommodation and stay a few days while you explore. Alternatively, take an RV and be your own boss!
2. USS Nautilus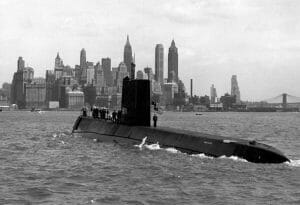 USS Nautilus was the first operational nuclear-powered submarine. Because of this, the sub was able to remain submerged for long periods of time.
The Nautilus was ordered to conduct 'Operation Sunshine' and on July 23rd 1958 she became the first ship to cross the North Pole.
The submarine was decommissioned in 1980 and has been preserved as a museum open to the public. You will find the submarine in Groton.
Plan to spend a half day here.
3. Yale University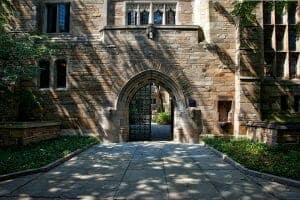 This university is the third oldest in the USA, and is located in New Haven.
The university is open for guided tours. Be sure to take a walk through the gardens which are immaculately maintained. There are frequent concerts which are open to the public to attend. These must be booked in advance.
The guided tours are a great way to learn about the history of the university, and well worth taking advantage of. You will also be able to stop at the library, and the botanical garden, so allow yourself a full day here.
4. Connecticut State Capitol

You will find the State Capitol in Hartford, just south of Bushnell Park. Originally there was a large statue on the top of the dome, but this was removed after the hurricane which happened in 1938.
Note that at the base of the dome there are 12 statues, in pairs which represent Commerce, Education/Law, Agriculture, War/Force, Science/Justice, and Music.
You can take a self-guided tour through the building, although guided tours are available on the weekdays. Guided tours start at the entrance of the Legislative Office, which is on the west side.
Allow a half day to see the building.
5. Mark Twain House

There is also a museum here. You will find them in Hartford. This was the home of Mark Twain and his family from 1874 – 1891.
The author Samuel Clemens wrote many of his best works here, such as The Prince and the Pauper, The Adventures of Tom Sawyer, and Adventures of Huckleberry Finn.
The building has also been used as a school and a public library, until it was until it was taken over by the Mark Twain Memorial group. It is now a national Historic Landmark.
Allow yourself a half day to see themuseum and the house.
6. New England Air Museum

You will find this at Bradley International Airport, in Windsor Locks. There are three hangars where you will find 66 aircraft, 26 helicopters, ejection seats, missiles, and many other aircraft memorabilia.
You can take a guided tour, or walk around by yourself. The museum does many children's activities, and often hosts special events.
The visitor's centre has many books and technical manuals to buy. There is also a library where you can find photographs and microfilms.
Plan to spend most of the day here, especially if you have come for a special event.
7. Foxwoods Resort Casino

You will find this hotel and casino complex on the Mashantucket Pequot Indian reservation. There is a total of six casinos with over 250 gaming tables.
If you like casinos, then you will be happy visiting here as there are blackjack tables, roulette, poker, and craps tables, as well as over 5000 slot machines.
Look out for the Hard Rock Café when you need a bite to eat.
If you plan to stay more than a day, then you can book into one of the hotels. There is a special arcade for children and teens.
8. East Rock
This is to be found in Hamden, and you will be astounded by the magnificent views of New Haven, and Long Island Sound. If hiking is what you like, then you will want to head here.
You can either walk, cycle, or take a car along the route. Once you get to east Rock, be sure to check out the 'Soldiers and Sailors' monument which is one of the iconic landmarks of the area. You really cannot miss it as it stands over 110 feet high. It dates back to 1887.
If you visit in the winter months, then you may want to bring snowshoes and cross-country ski in the area.
9. Horace Wells Memorial

Horace Wells was a dentist who first pioneered the use of anaesthetic. The story goes that in 1844 Horace and his wife attended a seminar on laughing gas. Horace decided that this might be the answer to removing teeth without the pain.
On his return home, Horace set up a demonstration with a student, the gas was not administered correctly, and the student cried out in pain. Horace was mortified and finally handed over his practise to another dentist.
Horace eventually ended up taking his own life, and is now buried with his family in Hartford. The epitaph reads 'The Discoverer of Anaesthesia'.
10. Peabody Museum of Natural History

You will find this at Yale University. It is one of the oldest, and largest natural history museums in the world. George Peabody founded it in 1866.
Possibly the most well-known hall is the 'Great Hall of Dinosaurs', which includes a baby Brontosaurus.
Look out for the vertebrate collections which are the most expensive fossil collections in the USA.
Allow yourself a full day to look around here. There is a small café where you can get a snack and refreshments.
11. Lake Compounce

This amusement park is found in Bristol, although the lake lies in Southington. It was opened in 1846 and is the oldest operating amusement park in the USA.
There is a beach and a waterpark which is also available free when you buy your ticket.
A point here is that the Wildcat Rollercoaster is the 14th oldest wooden roller coaster in the world. You will also find newer coasters such as the Boulder Dash which has won the Award for the #1 wooden coaster in the world for five years in a row.
Other things to see are the Haunted House and the 'dark rides'.
If you are visiting at Christmas, you can see the park lit up with lights. You will find family rides, and a grotto where the kids can meet Santa. Look out for the tree which is over 100 feet tall and the largest in the state.
12. Wadsworth Atheneum

This art museum is found in Hartford, and is well-known for the collection of European art, Egyptian art, classical bronzes, and Impressionist paintings from France and America.
Look out for the furniture exhibits which are early American.
You will recognise the museum by the distinctive building which looks like a castle. It is the largest museum in the state.
Allow yourself a full day here. There is a café where you can buy lunch.
13. US Navy Submarine Force Library and Museum

This is to be found on the Thames River at Groton. You will find many significant submarines here such as the USS Nautilus.
It is a good idea to take the 30-minute self-guided tour, so you can walk around at your own pace.
There are over 33,000 artefacts in the museum, the sail section from the USS George Washington.
There is a library in the museum with over 6,000 books. You will also find the original 1870 copy of Jules Verne's book 20,000 Leagues under the Sea.
Allow yourself a half day here, although it may take you longer if you want to visit the library.
14. Gillette Castle State Park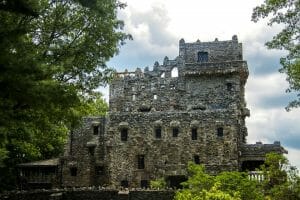 The estate lies in the middle of East Haddam and Lyme. Originally it was a private home for William Gillette, famous for his part as Sherlock Holmes on stage.
Be sure to check out the castle and the amazing grounds. The visitor's centre will direct you to the museum, the hiking trails, and the picnic area.
Watch out for some unique things such as the light switches which are carved in wood, and the built-in couches. Also, find the hand carved bar, which can be opened with a secret latch.
15. Charles W. Morgan

You will find this in the Mystic Seaport Museum. It is an American Whaling ship built in 1841. The ship is the oldest surviving merchant vessel, and the only wooden whaling ship to survive from the American Merchant Fleet.
The ship has been used as a museum since 1940. Allow yourself a half day to see this. There are many places close by where you can get snacks and then explore the rest of the town.
16. Connecticut College Arboretum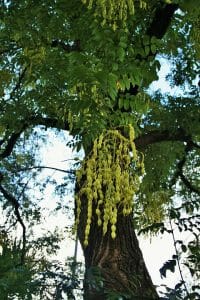 You will find this in the towns of New London and Waterford. It covers over 750 acres, and houses the collection of Native Plants.
Look out for the Caroline Black Garden, and the Greenhouse. The College Campus Garden has over 223 types of trees and shrubs including the Franklin Tree, Japanese Pagoda Tree, and a Chinese Witch Hazel.
Make sure you check upcoming events as they have these often.
In the greenhouse you will find a tropical collection, cactus house, and an experimental section.
If you are a plant lover, then you will want to spend the full day here.
17. Harvey Cushing/John Hay Whitney Medical Library

You will find this enormous collection of rare books and manuscripts in New Haven. The library was first opened in 1813 on the Yale university campus, and now holds over 411,000 books and 2,600 medical journals.
You will find illustrations of the first Persian works illustrating the human body here, as well as an extensive collection of medical artefacts.
Be sure to check out the collection of prints – there are over 2,000 of them from over 600 artists.
It will take you a half day to see this, although it may take longer if you are a medical person wanting to research further.
18. Hill Stead Museum

This colonial house is found in Farmington. It is well-known for the stately grounds, architecture, and paintings of the French Impressionist period. The house was designed and built in 1901, by one of the USA's first female architects.
If you enjoy looking at works of art, then be sure to visit this house, as it has a vast collection of wonderful works collected over the years.
Allow yourself a half day here, although it will take longer to look around the gardens.
19. Yale Centre for British Art

This is to be found in downtown New Haven. It houses the largest collection of British art outside the UK. If you enjoy looking at art from the Elizabethan period, then make sure you visit here.
The collection boasts drawings, paintings, sculptures, and rare books which reflect the period. You will find over 2,000 paintings and 200 sculptures in the centre.
Some of the artists who are on exhibit are Constable, Reynolds, Lawrence, Hepworth, and Epstein, to name a few.
Plan to spend a full day here as there is plenty to see. There is a café where you can buy lunch. The centre is free to the public every day apart from Sunday.
20. Cathedral of St. Joseph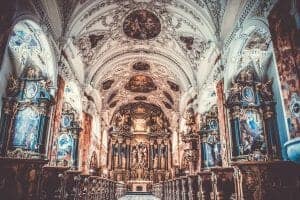 This cathedral could not be more different if it tried! You will find it in Hertford. It was built during the Cold War and is designed in a starkly modern style. It is commonly known as an 'architectural rebel'.
The original cathedral was damaged in a fire, and then rebuilt on the same site. Be sure to check out the giant frieze of St. Joseph surrounded by people.
While the outside may appear totalitarian, the inside beauty will astound you inside. You will find one of the finest examples of friezes, which was made in Paris.
Make sure you look at the alter, which has behind it the largest ceramic tile mural in the world.
Plan to spend a half day looking around the cathedral.
21. Castle Craig

You will find this on the east side of Hanging Hills. It is 32 feet tall, with a metal staircase where you can go up to the observation point.
Standing at 976 feet above sea level, you will have a magnificent view of Greater Meridian.
If you enjoy hiking then be sure you take your walking shoes, as there are trails up to the tower. One of the most well-known is the Metacomet Trail. You can also take a car to the tower, although be aware that joggers and walker also use the road.
This is a good place to pack a lunch and head out for a long hike to the tower and back, so allow a full day for this.
22. Maritime Aquarium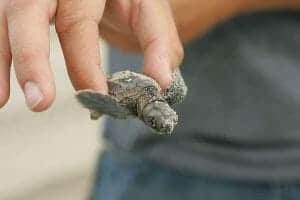 You will find this in Norwalk. If you have children, then be sure to take them here.
The fish are beautiful, and the complex is designed with 'little people' in mind so the exhibits are low enough for small children to look over.
Be sure you take your children to visit the Sea Turtle Nursery, where you can see the baby loggerhead turtle who was rescued.
Be sure to check the schedules so the kids can watch feeding time.
There is a café where you and the kids can grab a snack before heading on to see the Jellyfish!
23. Johnson House

This is also known as the Glass House. It is a historic house museum in New Canaan. The house was built in 1949. The house is decidedly minimal in structure, making a lot of use of glass.
If modern architecture interest you, then look for the proportion, geometry, and effects of transparency in the house.
There are guided tours which leave from the visitor's centre. If you take one of these, allow yourself a half day to see the house.
24. Dinosaur State Park and Arboretum

This historic natural preservation is found in Rocky Town. You will be able to see one of the largest dinosaur track sites in the USA. The fossil tracks date back about 200 million years!
Look out for the dome where you can see many other tracks from the early Jurassic period. Inside the dome, you will find interesting plants and creatures. Be sure to check out the lizards, and the hissing cockroaches!
Plan to spend at least a half day here, although this may take longer as the Arboretum is worth visiting. You will find rare collections which include the evergreen southern magnolia, and the monkey puzzle.
25. Bushnell Park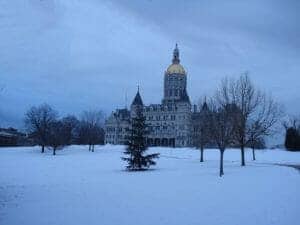 This is the oldest publicly funded park in the USA, and you will find it in Hartford. It was built in the 1850's by Reverend Horace Bushnell, and is comprised of 50 acres of green space.
The east Coast Greenway runs through the park. This is very popular with walkers and joggers.
You will find various interesting monuments, and sculptures throughout the park, as well as the performance pavilion where festivals are held.
If you intend to stay while there is a festival, then book into one of the many hotels and enjoy the show. Be sure to book in advance to avoid disappointment.
26. Beardsley Zoo

This zoo is found in Bridgeport, and is rated as one of the friendliest zoos in the state. There are often events where children can interact with the animals. You will find that the whole area is beautifully clean and tidy. The staff are very friendly and helpful.
The animals here are rescued, and nursed back to health again. Halloween is a special time at the zoo, so if possible try to plan your visit to then. The kids will certainly enjoy the entertainment at that time of year.
Allow yourself a full day here, there is a shop where you can buy snacks. Better still, bring a lunch and enjoy it as the area is very pretty.
27. A.E. Austin Façade House

You will find this interesting piece of work in Hartford. Just when you think you are looking at the most amazing house, you realise that it has a dark secret! The stunning mansion is a hoax!
When the house was originally built, the locals took to calling it the 'pasteboard palace', but it soon became a fixture and an attraction in the area.
No matter how strange this is – and you must see it to believe it – the house has now become a National Historic Landmark.
It will take no more than an hour to see the outside and then see what is behind the façade.
28. Connecticut Science Centre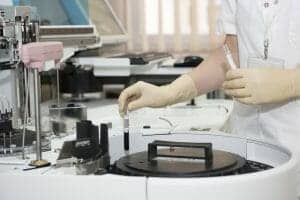 This nine-storey museum is in Hertford. It opened in 2009 and is full of interactive exhibits. You will find videos and audios, programs, and live demonstrations.
An interesting point here is that the centre is the first to generate most of its power from a fuel cell, which is kept on the property.
This is a great place to take youngsters, so you may stay longer than a morning! There is a snack bar where you can grab a bite to eat during the day.
29. Bushnell Centre for the Performing Arts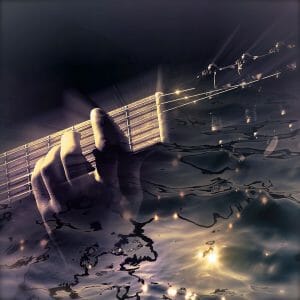 This venue is in Hertford, on Capitol Street. It is run by a non-profit organisation, and is possibly the best place to visit to see performing arts in the city.
The centre was built by Dotha Bushnell Hillyer in 1930 and dedicated to her father who was a Hertford minister, theologian, and civic leader.
Be sure to book your tickets in advance then enjoy an evening at a show.
30. White Memorial Conservation Centre

You will find this natural history and nature centre in Litchfield. There are many interesting exhibits and displays such as wetlands, lakes, fields, and hardwood forests.
The kids will enjoy the Children's Corner with books, games, and toys to teach them about the natural environment.
Be sure to head for the live animals where you can see working honey-bees, live reptiles, and a bird-feeder area. Check out the barred Owls, and the Red-Tailed Hawks.
The beaver lodge is a 'must see' for all, and the taxidermy section is very interesting.
Plan to spend a full day here. There is a gift shop and a small café.
31. The Audubon Centre

You will find this in Greenwich. If you enjoy walking, hiking, or bird watching, then be sure to visit here. Walking trails are very clearly marked. Most bird watchers go early in the mornings.
The trails take you through woods, and along lakes and pools. Most of the trails are suitable for children.
There is a delightful gift shop at the entrance. Note that there is a fee to enter, although on Sundays it is half price.
32. Stepford Wives Location

The mansion and the shopping centre are found in Norwalk. This is where the 1975 film was shot. At the time it was classed as a 'modern suspense story'.
The shopping centre has changed tenants over the years, but you will still find a supermarket and a cinema.
The Stepford Men's Association Building is really a castle-like building in Norwalk. It was constructed in 1868, and is in the middle of Matthews Park. This is also open for tours.
Allow yourself a morning to see these places.
33. Valley Railroad

This was founded in 1868 and now operates the Essex Clipper Dinner train and the Essex Steam Train.
The Dinner Train takes 2.5 hours and departs from Essex depot. You will see beautiful views of the Connecticut River as you are served your four-course meal – prepared on board and served in restored 1920's Pullman dining cars.
There is a seasonal North Pole Express which takes kids to a make believe North Pole. Hot chocolate, cookies and a gift from Santa are included in this tour.
34. Elizabeth Park

This city park is found in Hartford. It covers over 100 acres and is best know for the rose garden which is over 2.5 acres in size. The rose garden contains over 15,000 bushes with 800 varieties of rose. This rose garden is the oldest municipal garden in the USA.
The green houses are of historical value as well as the rest of the magnificent gardens. If you enjoy walking them you will find many paths to follow.
Look out for the bowling greens and the tennis courts, and the scenic pond. There is a delightful picnic area and a small café where you can buy lunch to eat outside. Try to visit when the roses are in bloom as the air is filled with wonderful perfume.
35. The Bruce Museum

This museum, in downtown Greenwich, is filled with both natural history and art. There are many permanent exhibits, including Native American History, minerals, local area landscape, woodland birds, and wildlife.
There are often different temporary exhibitions of photography, science, and history so you may want to check out their upcoming exhibits.
Allow yourself at least a half day here.
36. Lime Rock Park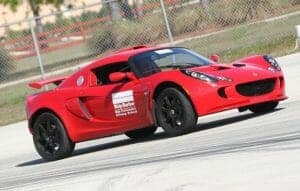 If road racing is your 'thing' then you will not want to miss this. It is a natural terrain road racing venue in Lakeville. It is the oldest operating race venue in the USA.
The track is owned by Skip Barber who you may remember opened the Skip Barber Racing School in 1975. The track is 1.53 miles long. It is built with the classic configuration of seven turns, with optional routes of eight, nine and even ten when needed.
Make sure you check out the calander for upcoming events.
Plan to spend a full day here, if you go to watch a race. You will be able to buy lunch and refreshments during the day at the food stalls.
37. Florence Griswold Museum

You will find this art museum in Old Lyme. It is situated where the Old Lyme Art Colony used to be, and is widely considered to be the centre of American Impressionist paintings.
The collection contains 157 oil paintings 31 sketches and 2 sculptures, all of which are related to Connecticut in some way.
Look out for some paintings such as View of Greenwich by David Johnson, The Fisher Boy by Edwin White, East Rock by John Ferguson Weir, to name a few.
It should only take you a morning to see the museum, but although it is small, it is well worth visiting.
38. Heublein Tower
You will find the tower in Talcott Mountain State Park. It reaches 165 feet high and will provide you with spectacular views of the Hartford skyline. You will also be able to see the Farmington River Valley with the spectacular colours in the Fall.
Famous people have been guests at the tower, namely general Dwight Eisenhower and Prescott Bush, father of G.W. Bush. Ronald Reagan was a guest there in the 1950's.
It will only take a half day to see the tower, and you should try to visit when the leaves are changing colour, as this is the most impressive time of year.
39. Mohegan Sun
This casino and resort is located in Uncasville. This is literally a whole world, under one roof. You will find gaming of all kinds, along with high class dining and shows. If you enjoy comedy, then head for the 350-seat Wolf Den.
The hotel is top class, and the golf course in tip top condition. If you fancy a spa day, then this will be ideal for you.
This is a perfect getaway for a few days. Make sure you book in advance if there are shows that you particularly want to see.
40. Xfinity Theatre

You might also her this called Meadows Music Theatre. It is an indoor/outdoor amphitheatre in Hartford. The seating capacity is 30,000, although the indoor section only holds 7,500. It is one of the largest amphitheatres in the USA.
There is a hotel very close by, so you can book a room and stay for a show. You will find a good selection of restaurants in the vicinity.
Be sure to book any tickets in advance as the winter indoor arena is very popular and books up quickly.
http://www.hartfordtheatre.com/
41. The Children's Museum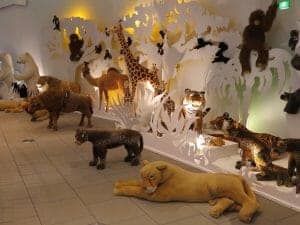 This is the largest museum for children in Hartford. It is also the oldest children's museum in the USA. It was opened in 1927 and is entirely focused on children. Their commitment is to 'ignite curiosity through science'.
You will find many interactive exhibits, as well as the second largest planetarium in the state. There are over 500 live animals, along with a full-size replica of a sperm whale which you can walk inside.
There is a café there, so you might as well plan to spend the full day here!
42. Mystic Seaport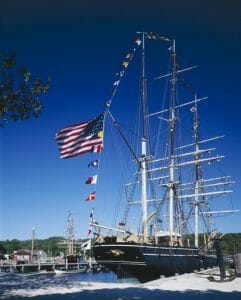 This is the largest maritime museum in the USA, and it is located in Mystic. You will be able to view the collection of sailing ships and boats, as well as explore a reconstructed 19th century seafaring village.
There are over 60 buildings, many of them rare, original commercial places which have been restored.
Be sure to pay a visit to the Charles W Morgan which lies close-by. You can also view the fishing schooner L.A. Dunton.
Check out the upcoming events which are held throughout the year.
Although it will only take you a morning to see the museum, it is worth exploring the surrounding area.
43. Stamford Museum and Nature Centre

This is a huge museum covering art, nature, history, and agricultural science. It is found in Stamford.
It is also home to a working farm. The museum is a Tudor style building where you will find several exhibitions hosted throughout the year. There is an interactive nature centre which is perfect for children of all ages.
If you enjoy rambling, the you will find the 80 acres of trails very pleasant to walk along. Be sure to visit the planetarium where you will find a telescope.
The otter pond and children's playground will appeal to children of all ages. This is a great family day out, so plan to stay the full day here.
44. Yale University Art Gallery

If art and old books appeal to you, then be sure to visit here. You will find the gallery in the campus of Yale university which is in new Haven.
You will find a collection of art with the focus on early Italian paintings, African sculptures, and modern art.
The gallery opened in 1832 with just 100 paintings, and has increased to cover an area of 70,000 sq ft.
Plan to spend most of the day here, as the university gardens are well worth strolling in.
45. Goodspeed Musicals

This non-profit musical theatre is found in East Haddam. The opera house has seen the first showings of some distinctive musicals such as Annie, Man of La Mancha, and Shenandoah.
The hall was built in 1876 although the first operas were only presented many years later. During WWI it was used as a general store, and later a transportation Storage Unit, before being transformed back to an opera house.
An interesting point to look for is that the theatre is in fact located on the top two floors which make for interesting and occasionally difficult scenery changes.
If you plan to see a show, be sure to book your tickets in advance.
46. Beinecke Rare Book and Manuscript Library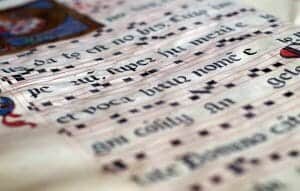 The library, which is in Yale University, is home to many rare books. Be sure to check out the mysterious Voynich Manuscript.
You will find very rare books, maps, and pamphlets in the collection. There are also items such as rare, limited editions, and artists books to be seen.
Be sure to view the oldest printed item in the collection, namely the Gutenberg Bible which dates from about 1454, and is one of just 48 of its kind.
Check out the Voynich manuscript, which is written in a 'most likely' fictional language, and elaborately illustrated with plants.
Plan to spend a morning here. There is a closed library where you can peruse some of the books.
47. Stepping Stones Museum for Children

This museum has been specifically designed for children under 10 years of age, and is to be found in Norwalk.
Interactive exhibits include the Energy Lab, Healthyville, Tot Town, and Family and Teacher Resource Centre.
The garden shows sculptures which use solar, water, and wind energy.
This is a great venue to host a birthday party.
This is a great place to take young children. There is a café where you can buy lunch. It is perfect for children to meet other kids, and adapted to suit children with any disability needs.
48. Roaring Brook Nature Centre

You will find this centre in Canton. It was founded in 1948, and the motto is to increase awareness, appreciation, and knowledge of the natural world.
The wildlife sanctuary has many trails which are designed for youngsters to follow. Look out for the Beaver wetland exhibition, and the Changing Wildlife show.
There is a gift shop at the visitor's centre, as well as a small café, so plan to spend the day and explore the park.
49. Noah Webster House

You will find this historic house in West Hartford. I was originally the home of Lexicographer Noah Webster, who was born there in 1758.
Webster works as a teacher at a local school, where he produced his book of spelling in 1783. He produced many more, along with the well-known 1828 publication of the 'Dictionary of the American Language'. This book was the guideline for all future productions of dictionaries.
The house exhibits include his book 'Blue-backed spellers', as well as an interesting collection of glassware, chine, his desk and two of the clocks which Webster personally owned.
It will only take a half day to see this, but it is worth visiting the house.
50. Connecticut Trolley Museum

This museum, which is dedicated to electric railroad in the USA, was founded in 1940, and is the oldest one of its kind in the states. You will find it in East Windsor.
The museum is open to the public from April through December, and has many moving and static displays. You can take a self-guided tour of the museum, and learn about the history of the trolley.
Be sure to check out the cars which are open to the public. These include the Springfield Terminal Car, the Montreal Tramway car, Connecticut Company care, to name a few.
There is an informative Visitors' Centre, and a car shop. Plan to spend a morning here.
51. Wild Bill's Store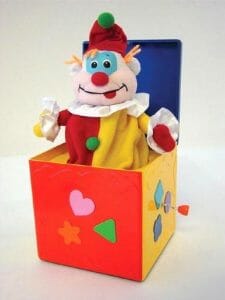 You will find this interesting store in Middletown. This amazing store contains everything from 50-year old Playboy magazines, to Soviet hockey jackets – and everything in between!
You will also find the largest – and possibly the most terrifying Jack-in-the-Box here, so watch out!
Be sure to visit the haunted house, and look out for the wrought-iron lion which hides there. This is not a place for children, so best to go without them.
If you thought the small Jack-in-the-Box was scary, wait till you see this one!
52. Mystic Aquarium

The aquarium is found in Mystic. It is one of three aquariums that house Steller Sea Lions. It also is the only place to hold Beluga Whales in New England.
Look out for the ray and shark pool, the African Penguin exhibit, and the ecosystem show.
You are able to actually stand in the water with the whales (for an extra fee), and touch the Bamboo Sharks. Be sure to be around to feed and touch the sting-rays in their own pool.
Plan to spend most of the day here, and try to visit at feeding times.
53. Institute for American Indian Studies

You will find this museum and research centre in Washington. You will find exhibits featuring 12,000 years of the history of humanity. There is a great collection of artefacts, as well as art from all over the USA. There are over 350,000 different artefacts in the research centre.
In the grounds you will find many walking trails, a medicinal garden, and a replica of a 16th century village.
The complex has two libraries, and a section of archival records (available by booking only).
The institute often holds educational programmes, so if you plan to see one of these, then make sure you check out the times.
54. Barker Character, Comic, and Cartoon Museum

If you are a cartoon fan, then this should be on your list! You will find it in Cheshire, on Rte. 10. There are over 80,000 exhibits including toys and collectables.
The collection dates from 1873 to present day, and has items from western programmes, cartoon memorabilia, and advertising.
There are many restaurants in the area so staying a full day is a good idea.
There is also a small animation gallery which is included in your entry price.
Guided tours are available, although you can go around by yourself. Plan to spend a half day here.
55. Grave of Arthur Twining Hadley
Arthur Hadley was a US President who studied at Yale university. The grave is found at New Haven. It is one of the oldest cemeteries in the USA.
Hadley, who was the 13th president, was buried wearing full samurai dress. He died while he was in Japan, and his body was shipped back to the USA. On opening the coffin to verify the death, it was discovered that he was dressed in gold robe, breastplate, helmet, along with a samurai sword.
The country saw fit that he should be buried that way, and he was laid to rest in this cemetery.
This will only take a short while to see, although the area is interesting, and worth looking around.
56. Wickham Park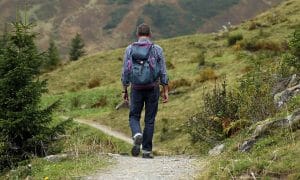 This great outdoor area is to be found in Manchester, although it extends into East Hartford. This is a designated area for picnics and sports events.
There are many gardens you can explore, open fields, and woodlands you can hike along, and ponds to sit and watch the wildlife.
This is a perfect spot to take a picnic, and enjoy the beauty of the area.
57. P. T. Barnum Museum

You may well ask who P.T. Barnum is. You may be surprised to know that he was an American politician. He was also a showman who is remembered for his hoaxes. He went on to start the Barnum and Bailey Circus. This museum is found in Bridgeport.
The museum and the stature are dedicated to Mr Barnum. The house, made from yellow and red stone and terracotta, was designed by the man himself. Only years after he died did it become a museum.
Look out for the preserved elephant, and the 1,000 square-foot miniature circus. There is also a mummy named Pa-Ib.
The statue overlooks Long Island Sound and Barnum is buried in Mountain Grove Cemetery, which is not far from the museum.
It will only take you a morning to see the museum, although the town of Bridgeport is very pleasant to walk around.
58. Harriet Beecher Stowe Centre

This house in Hartford, was the last home of Harriet Beecher Stowe. You may know her for her works of Uncle Tom's Cabin.
Inside the house you will find many objects from her life. You will also see the beautiful interior of the house, which has been beautifully preserved. Many of her own paintings adorn the walls.
Harriet will best be remembered for her opinions on slavery, racism, and inequality of pay.
There are guided tours of the house, which are well worth taking. Plan to spend a full day looking at the house, and the magnificent gardens.
59. Pequot Museum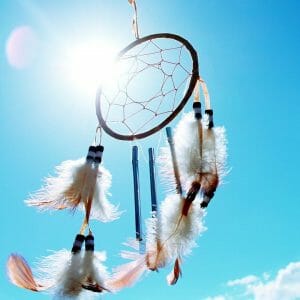 This fine art market is found in Mashantucket. Native Americans are able to display their works in the market for the public to admire.
There is also a research centre here with floor space of over 85,000 square feet of permanent displays. Look out for exhibits named 'Life in a cold climate', and 'The arrival of the people', to mention a few.
There is a café where you may sample Native cuisine, and a gift shop. It is worth spending most of the day here, as there are many great pieces of art to look at, and possibly purchase.
60. Bluff Point State Park

This is a great trail to run or cycle along. It is in Groton. If you decide to walk or run along the trail, you should wear good shoes as there are plenty of shells along the way.
The trail leads you all the way down to the beach, with many scenic spots along the way.
Even though the car park may look full, don't be put off, as there are many paths, and you will not come across big crowds.
This is the perfect place to pack a lunch bag and either walk or cycle along the beach front.
This is perfect to pack a lunch, and either walk or cycle to the beach to enjoy the scenery.
61. First Public Payphone Site

You will find this interesting feature in Hartford. It is easy to miss, but look out for the plaques which mark the spot where it was first erected.
The first pay phone was invented by William Gray in 1889, and was mostly used by people who could not afford their own private phone.
It was Gray who came up with the idea of a coin-operated phone box after he urgently needed to call the doctor because his wife was ill. After asking two or three people, Gray decided to invent the payphone so people could only pay for what they needed.
So next time you answer your mobile phone, spare a thought for the bygone days when they did not exist!
62. Skull and Bones Tomb

This is the headquarters of the infamous Yale Society. It is found in New Haven. These secretive societies have been around for many years, with only a handful of people becoming members.
The Skull and Bones is the oldest of these societies. It was founded in 1832. Three US presidents were members.
You will find the building is quite bare, made of sandstone and windowless. Although the society used to meet before, the tomb was only constructed in 1856.
You will not be allowed into the tomb, but you can stand outside and speculate about what it looks like inside, and – more importantly – what goes on there!
63. The Schubert Theatre

You will find this theatre in New Haven. It originally opened in 1914. It is a non-profit organisation which takes great pride is putting on wonderful shows.
Oklahoma, A Streetcar named Desire, Annie get your Gun, The King and I, are just a handful of shows which have been performed there.
If you plan to see a show, make sure you book your tickets in advance, as they do sell out quickly.
64. The Grave of XYZ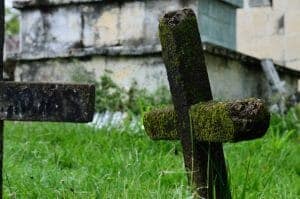 Many years ago, there was a gang of four, who robbed a bank. One of the was shot down, while the other three escaped and were reputedly never caught.
The dead robber was buried in a remote corner of the Fountain Hill Cemetery, Deep River. A woman wrote to the town and asked for the headstone to be marked with the letters 'XYZ' and they complied.
Ever since then, for forty years, a woman dressed in black could be seen at the grave. She silently placed a small flower there and then left.
Maybe you are brave enough to visit the grave at night!
65.Weir Farm National Historic Site

This site commemorates the life and works of J. Alden Weir. You will find it in Wilton. It is also dedicated to other artists who stayed there, namely John Singer Sargent, and Albert Pinkham Ryder, to name a few.
The site is focused on visual arts, and often has artists staying there for extended periods displaying their works.
If you enjoy art, then check out the 'Take part in art' campaign which lets the visitor create their own piece of work.
Plan at least a day here, although you may want to stay longer.
66.Vintage Radio and Communications Museum

This museum is found in Windsor. It houses over a century of radio history. The exhibits are arranged in decades beginning in the mid 1800's. If you need to research anything, you will find a well-equipped library.
Look out for phonographs, telephones, and all manner of recording equipment. Volunteer staff offer demonstrations on radio building and repair, and you can also tune into the channel from the 'Golden age of Music'.
A point here is that if you have any vintage recordings you would like transferred into digital format, they can do it here for you.
67. Louis' Lunch

A controversial place, to be sure! Louis' Lunch claims to be the birthplace of the hamburger. You will find the place in new Haven. This little diner has been around since 1900. The original place was a lunch wagon.
Interestingly, the Library of Congress also confirmed that this was indeed the home of the hamburger.
Burgers are still served the same way as they were many years ago You needn't bother asking for condiments, as they don't have any. Your burger will come with tomato, cheese and onions, nothing more, nothing less!
68. Hubbard park, Meriden

This is a great park to take the kids. There are lovely places for the kids to play, ducks and geese walk around, and the fountains are very relaxing.
This is a great place to take a picnic lunch, sit out in the sunshine and enjoy the colourful gardens.
Plan to spend a day here, you will find that there are trails where you can walk, and spots where you can stop for your lunch.
69. Danbury Railway Museum

The station was originally built in 1901, although there are no trains that stop here anymore. You will find this is Danbury, and the museum is on the old station.
The museum is staffed by volunteers, and you can take train rides, learn about the history of the railroad, and see the collection of artefacts.
Plan to spend a morning here, although if you are a train buff, you will want to stay longer!
70. Crypt at the Centre Church on the Green

You will find this cemetery in new Haven. It is known as one of New haven's best kept secrets, holding 137 graves of the earliest residents from the town. Some of the gravestones date back to 1687.
The crypt holds the bodies of the early founders of the area. Some of the notable people are President Rutherford Hayes and his family, and James Pierpont, who was one of the founders of Yale College.
In 1813 the Centre Church was built on a portion of the graveyard, although all the graves were left in original places.
Take some time to look around the interior of the church, who knows – you may see an ancestor!
71. Young Men's Institute Library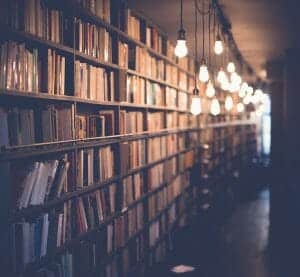 You will find this library in New Haven. It is one of the oldest private libraries, and was for many years, one of New Haven's best kept secrets.
The library was founded in 1826 by a small group of mechanics, and it remained a private library for young men only.
An interesting point is that the library does not catalogue the books by the Dewey system, rather it uses a card and organisational system which was invented by William Borden.
The system means that fiction is categorised by the subject. There is only one other place in the world where this was used, namely the Indian State of Baroda, which Bordon introduced to the system.
If you want to visit the library, you will need to ring the buzzer, announce your name, and wait for the librarian to admit you.
72. Fort Trumbull State Park

You will find the park in New London. The park covers things like the American revolution to the Cold War. You can see earthworks and the granite fort.
The museum is worth spending time in, although it is quite small. It is very informative. There is a visitor's centre where you can get something to eat.
If you enjoy fishing, you may decide to spend some time fishing off the pier at the side of the fort. This is just a great day out, in a very pleasant area.
73. The Occult Museum

This museum was founded by the Warren family, and you will find it in Monroe. It contains hundreds of artefacts from the world's best paranormal investigators.
The Warren family were very popular lecturers, when they were not out doing stuff like exorcising demons from people!
Look for the collection of cursed dolls, and the collection of things taken from a vampire's coffin.
This is not a place to take a child of any age!
74. Statue of Rover the dog

If you are an animal lover, then you should see this. It is in Hartford. It is a tribute to the dog who waited outside a hospital for his owner to return to him.
Legend has it that a man admitted himself to hospital after a heart attack. He told the dog to 'stay', just outside the hospital as he thought he would be out shortly. The man passed away, but the dog stayed as he had been told.
No matter how the staff tried to bribe the dog, he refused to move.
A second version tells of the man recovering and going home with his dog.
Either way, Hertford Hospital felt that it deserved a statue of its own, and Rover has been immortalised.
75. Grave of Sarah Winchester
Sarah Winchester felt that the family of Winchester was cursed, and she sought advice from a medium as to what to do about it. The psychic told her to build a house and never stop the construction.
So, Sarah set out to build her house. It started off with just 8 rooms, but by the time she died it had been extended to a 160-room mansion.
You may take the guided tour of the house, or go around by yourself. You may try and find her grave as it is in the family plot with her husband and daughter, in Evergreen Cemetery.
76. New Britain Museum of American Art

This museum is in New Britain, and is dedicated to American Art. It was the first museum in the country to do this.
Right next to the park is Walnut Hill, where you can walk in the beautifully maintained gardens.
Some of the works in the museum include Theodore Robinson, Louis Ritman, and Earnest Lawson, to mention a few.
Look out for the collection of Post-contemporary art which focuses on painting about 9/11 by various artists.
Allow yourself a half day here, although you may enjoy the gardens and stay longer.
77. Roseland Cottage

You will find this house and garden in Woodstock. It is a very well-maintained house, with immaculate gardens. The house was built in 1846 as the home of Henry Chandler Bowen and his family.
Be sure to check out the stained-glass windows, the ice house, and carriage barn. One thing you must not miss is the bowling alley! This is the oldest surviving bowling alley in the USA.
You will recognise the house by the pink colour. For many years it was simply known as 'the Pink House'.
The gardens are still in the original 1820's layout. Plan on spending a half a day here.
78. David S. Ingalls Rink

This indoor ice hockey rink is found in New Haven. It was built between 1953 and 1958, primarily for the use of university students.
It then became a venue for many ice hockey games. Note the interesting appearance, as it is often called the 'Yale Whale'.
The rink is rated as one of the best-designed ice rinks in college hockey. It is certainly the easiest building to see!
Be sure to check online about upcoming events, and book early as it is very popular, with students and public alike.
79. Book Barn

This is the place where anyone who enjoys reading, and looking around book shops, will head for.
You will find it in East Lyme. There are over 500,000 books houses in four separate buildings. This is definitely a book lovers' paradise!
The barn was first opened in 1988 with just three shelves of books. It grew beyond expectations to where it has become four units, a playground and gardens.
The sections are named so if you want new arrivals, you should head for 'Ellis Island'. Thrillers and mystery books can be found at 'The Haunted', and so on.
If you are a book lover, you will want to spend a good amount of time here! There is a coffee shop where you can get a snack while you peruse books.
80. The Mohegan Sun Arena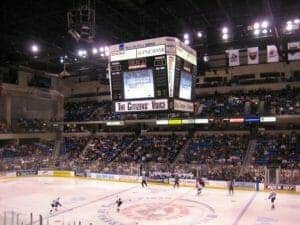 This arena is close to the casino, of the same name. This is in Uncasville and seats 10,000 people.
You will often find sports such as boxing, basketball, bowling, and table tennis here. Lacrosse and rodeo are also part of the events.
Concerts are regularly held at the arena, in fact it won the Country Music Award for 2008 and 2010.
If you plan to see any game there, or take in a show, be sure to book tickets in advance. There is a hotel at the complex where you can stay a few nights to explore the casino as well as the town.
The casino also sells gift cards which would make great Christmas presents.
81. Pleasure Beach

Once upon a time this was a very popular resort. It fell into disrepair for some years. In 2010, the city decided to renovate it, and it has been restored back to its former glory.
The beach is magnificent for watching wildlife as the whole area is now a protected refuge for birds and plants.
Look out for osprey and piping plover, and the uncommon prickly pear cactus. You may also be lucky to discover some sea lavender.
Some areas of the beach are sectioned off, to protect plover nesting areas. You will see plenty of cotton-tails, foxes, raccoon and deer.
If you enjoy nature-watching, then make sure this is on your list to see.
82. Taft Chair

You will find this at Woolsey hall, in New Haven. This chair was built especially for President William Howard Taft.
The president weighed in at a staggering 300 pounds, and needed a wider chair to accommodate his size. A number of chairs were built for him alone, and this is one of only four that still exist.
The one you see in Woolsey Hall is there permanently, and is still in uses for larger people.
Another chair is placed in the balcony of the concert hall, for anyone who attends a concert, and who is larger than most! You need just ask for seat E-9.
83. Witch's Dungeon at Universal Studios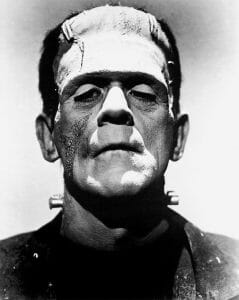 Universal Studios is found at Bristol. You can see all the characters of the film 'Werewolf in London' all replicated in wax. The models were created in 1966 and you can take the tour on your own, or in a group.
Be prepared to be horrified by the appearance of such people as Boris Karloff, Vincent Price, and Lon Chaney, to name a few.
After the tours, you can watch a vintage movie thriller in the original format.
Please note that this is not suitable for children. Flash photographer is not permitted either.
84. Charles Island

This island is supposedly the home to the lost treasure of captain Kidd. It is rumoured to have been cursed three times.
Legend says that the little island, which is connected by a sandbar, was cursed and is still the spot where the treasure is hidden. It is a small island of only 14 acres, but it has an abundance of nesting birds.
Although the island has been considered over the years as venues for things like yacht clubs and military installations, it has remained as it is. It is the largest home for breeding egrets and herons in the state.
If you plan to visit the island, be aware that the tides change, and the currents are strong.
85. Nathan Hale Schoolhouse

You will find this in East Haddam. It is the place where one of America's spies began his career. Nathan hale was a teacher at the little red schoolhouse.
Nathan Hale was one of America's very first spies – not a very successful one, it seems, as he was captured and then hanged. His last words were (according to legend) 'I only regret that I have only one life to lose for my country'.
The little red schoolhouse if filled with things that you would have found in a schoolroom back in 1900.
An interesting point here is that Nathan Hale was designated the state hero of Connecticut by state legislature in 1985.
86. Abbey of Regina Laudis

This is an Abbey with a difference. You will find it in Bethlehem. The nuns here have mastered the art of making cheese.
In 2002 the nuns began to make their own special cheese, and bought their own cow. They engaged a French cheesemaker to show them the finer points.
When the Abbey began to make cheese, there was only one other cheesemaker in the state. You can taste, and buy cheeses like ricotta, mozzarella, and cheddar.
Visit the gift shop where you can purchase some homemade breads, jams, and honey.
It will only take you a half a day to visit the Abbey, but it is worth it to taste the cheese!
87. Ridgefield Playhouse

You will find the playhouse in Ridgefield. It is a very attractive venue, and very popular with locals, as well as tourists.
An interesting point is that every seat in the house is as good as any other, as far as hearing and seeing the show goes.
You can see many broadway shows, cabaret, comedy, as well as musical performances such as bluegrass and jazz.
Be sure to book your tickets in advance. Also, make sure you check out their upcoming events.
88. Adventure Park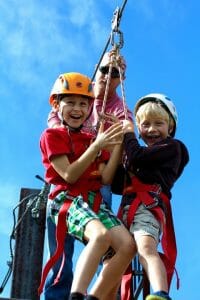 You will find this at the Discovery Museum, in Bridgeport. This park was the first in the state to have a zip line and tree climbing park.
If you look up, you will see platforms attached to the trees, as well as zip lines, ropes and wood, all of which make this an entertaining day out.
The bridges all present a different challenge to get to the next platform. You can follow these aerial trails through the forest.
You will find eight trails, some of them are easier, and others are more challenging. You may enjoy illuminated night climbing which is held on Fridays and Saturdays.
89. Hard Rock Cafe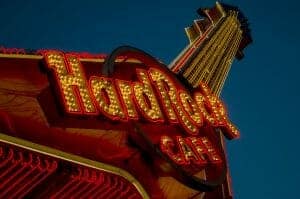 This iconic café is at Foxwoods Resort Casino. No doubt you have seen this café in many movies! You will be able to enjoy seeing all the rock-and-roll memorabilia, as well as taste some iconic food. Try some ribs, salmon, steak, or stick to the traditional burger with a side of fries and a coke!
Take a walk down memory lane by sticking a coin in the jukebox and dancing the night away. This is just a great, fun place to be!
90. Ghost Walk

This is in new Haven. You will take the tour which is led by professional storytellers and actors. The tours last one and a half hours, although they are less than a mile in length.
You will visit places like the Skull & Bones Society, the Green, and the Grove Street Cemetery.
Make sure you wear comfortable shoes, and take water, especially in the warmer months. Then go ahead, and be prepared to be afraid!
91. Stony Creek Brewery

You will find the brewery in Branford. It is a fun place to visit with plenty of different types of beer to choose form.
There is a pleasant outdoor seating area and outside games you can play with your friends.
A slight disadvantage is that they do not serve food. This is easily remedied by heading over to the many vendor vans in the parking lot, where you will find local cuisine such as pizza and burgers.
Check out the new tastes and also the ones they are working on.
92. Thimble Islands Cruise

One way to see the state from the water is to take a cruise. There are many tour companies who offer cruises. There are many lovely islands to visit. Most cruises last about 45 minutes and have narration, so you learn about the sights as well as enjoy them.
Thimble Island is a chain of about 25 small, rocky islands all with beautiful summer cottages on them. The cottages are from the Victorian era.
If you enjoy boating or kayaking, then after your cruise, you may plan to rent a canoe or boat, and spend some time in the water.
This is a great place to take kids for a day in the outdoors.
93. Chester Sunday Market

The market is held on Sundays, and you will only find products which are locally sourced. The market claims that they only use Connecticut-grown agriculture, and regional delicacies.
One thing that makes this market different, is that they engage the whole town in the market affair, by organising local events such as chefs and musicians.
In the centre of the market you will find the community tent, which is staffed by volunteers, who will answer most questions you may have. So, if you want to know about which herbs to grow in which spot, or the best onions to grow, head over there!
94. Visit Buttonwood Farm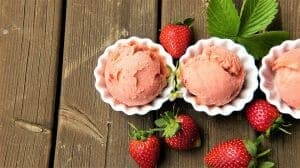 This farm is found in Griswold. It has been a dairy farm since 1975. The farm is a working farm, producing feed for their cattle and milk to sell.
In 1977 they branched out by felling trees for lumber, and then soon after that they started to make…ice cream!
This is possibly the best reason to visit the farm, since the ice cream is delicious!
Not only do they make their own ice cream, but also waffle cones and whipped cream!
Plan to spend a day at the farm, the kids will love seeing the animals. Of course, you can taste the delicious ice cream for lunch!
95. Kent Falls State Park

The park is found in Kent. It is incredibly beautiful, and if you enjoy outdoor activities, then you should visit here.
You can walk across the covered bridge, and hike to the falls. It is possible to get really close to the cascades.
There is a trail which is about ¼ mile long and goes along the falls. It may not be suitable for small kids as it is quite steep.
If you like fishing, then you can hire a rod and fish for trout here.
The facilities are excellent, with very clean bathrooms, grills, and picnic tables, so plan to spend a full day here.
96. Litchfield Distillery

This is in Litchfield. You can take the guided tour and learn about how they started off. One good thing is that the tour is free, and with a generous tasting of whisky afterwards, this is too good to miss!
The distillery primarily makes bourbon, but they have branched out into Vodka, as well as gin, so it is worth a stop.
They only brew in small batches, and only use locally sourced ingredients.
Plan to spend a morning here, and visit the gift shop after the tour, where you may pick up some samples to take with you.
97. Hammonasset Beach State Park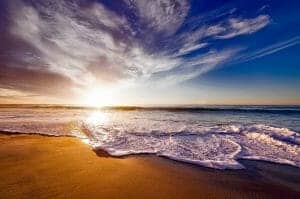 This park is in Madison. You will find over two miles of beautiful shoreline – the largest in the state.
There is a boardwalk you can stroll along, although you may choose to relax on the beach instead.
You can hire a bike and ride to your heart's content. Other activities you may enjoy here are swimming, and boating.
Fishing spots are available, and there are plenty of picnic tables where you can have lunch.
This is a great place to take an RV and spend a few days.
98. Lyman Orchards
These Orchards are in Middlefield. There are best known for 'pick-your-own' fruit. Apples are the speciality, although you can pick other fruits when they are in season.
Be sure you head for the shop to taste their home-made pies, which are freshly made every day. The muffin, cookies, breads, and pastries will make you wan to stay all day! Certainly, you should but one to take away with you!
Make sure you check to see which fruit is in season so you know which pies to look out for.
99. Elephant's Trunk Flea Market
This market was first opened in 1976. A typical Sunday will see over 500 vendors, and a huge variety of merchandise and foods on sale.
What makes this a great place is that no weekends are the same, there is always variety in what is on offer.
Plan to spend a full day here, there are plenty of food places where you can buy lunch, and there is plenty to see.
100. Ford's Lobster
A visit to Connecticut simply would not be complete without trying lobster! And what better place than Ford's Lobster. You will find it in Noank. It has been a part of the town since the turn of the century.
Originally the family ran a bait and tackle shop, and in 1970 it became a lobster shack.
Be sure to try the speciality which is the lobster roll. We think you will fall in love with it!
Summary
Connecticut will intrigue you, and amaze you. It will delight you, and thrill you. You will be awed by the magnificent scenery, and wowed by the cuisine! Whatever you want from a holiday, Connecticut will provide for you. There is something here for everyone, no matter what your age!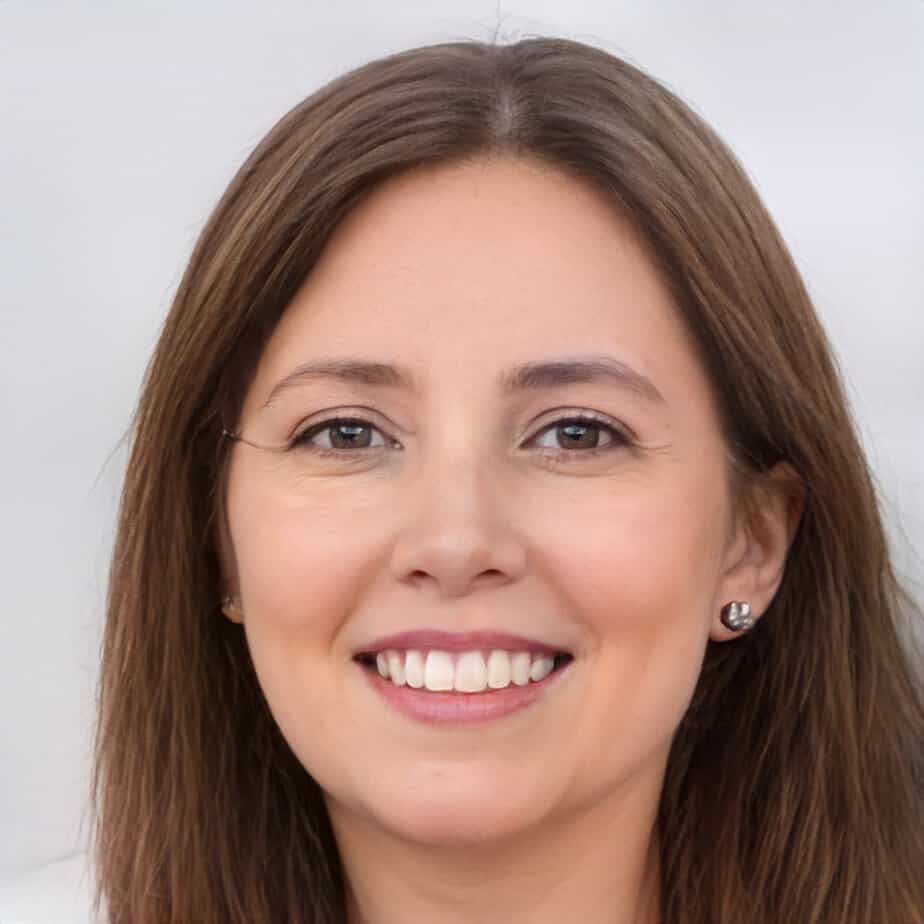 Jill Miller is the founder of Your RV Lifestyle. Trading corporate America for the open road, Jill, along with her partner Jose, began their RV journey, making an unconventional start by wintering in New Jersey. A natural adventurer, she was motivated by a desire to explore the USA and beyond, embracing the varied landscapes, communities, and cultures across the country.
For Jill, the allure of RV living was not about material accumulation, but rather the pursuit of an adventurous, fulfilling lifestyle. A lover of golf, bicycling, hiking, and line dancing, she has carried her passions across the country, engaging with them in diverse settings. Jill's commitment to the RV lifestyle came after years of careful research, numerous consultations with RV owners, and personal trials, including living in a rental RV.