Picturesque, upmarket, and home to some of the country's top horse farms and thoroughbred racetracks, Lexington is Kentucky's most richly adorned town with a wealth of things to see and do. The charming city is not only a famous destination for horse racing enthusiasts but is also home to some excellent craft breweries and distilleries that continue the deep tradition of whiskey brewing and beer that Kentucky is renowned for.
The charming city is home to architectural gems like the elegant Victorian and Greek Revival homes of plantation owners from centuries gone by, as well as fascinating museums, art galleries, cultural institutions, historic sites, and spectacular arboretums and formal gardens.
If you love horses, whiskey and beer, beautiful architecture, Bluegrass music, and picturesque countryside then a visit to Lexington is a must. Here are some of the best things to do in the city known as the "home of the horse."
1. Get in the Saddle at the Kentucky Horse Park
The Kentucky Horse Park by Jon Gudorf Photography / CC BY-SA 2.0
The Kentucky Horse Park is an educational theme park and working horse farm in Lexington. The park is spread over more than 1,200 acres of rolling Kentucky terrain and offers visitors the chance to tour the horse stables and facilities and witness the Horses of the World show, which occurs twice daily.
The park features a variety of exhibits, performances, and shows about all types of horses from around the world, including Arabian stallions, award-winning geldings, and thoroughbreds. The park also features a historic museum called the International Museum of the Horse. You can enjoy horse riding, carriage rides, and campgrounds at the park.
Address: 4089 Iron Works Pkwy, Lexington, KY 40511
Opening Hours: Wednesday – Sunday: 9 am – 5 pm
Suggested Tour: Half-Day Thoroughbred Horse Farm Tour in Kentucky
2. Watch a Race at Keeneland

Keeneland by Mr. Stoller / CC BY-SA 2.0
Keeneland is an internationally renowned racecourse and the Thoroughbred industry's leading auction house. This National Historic Landmark boasts beautifully landscaped grounds that are open to the public and visitors can explore the exquisite grounds, attend horse sales, and enjoy some spectacular racing.
Keeneland also hosts practice meets for jockeys and horses preparing for the Kentucky Derby, as well as a series of horse auctions throughout the year. You can visit the indoor facility and tour the sales complex on guided tours.
Address: 4201 Versailles Rd, Lexington, Kentucky
Suggested Tour: Keeneland Tour
3. Take in Some Art at the Headley-Whitney Museum of Art

The Headley-Whitney Museum of Art by damian entwistle / CC BY-SA 2.0
The Headley-Whitney Museum of Art is a small museum in Lexington that features a fascinating and diverse collection of jewels, books, artifacts, dollhouses, and bibelots, as well as a library, shell grotto, and lovely rose garden. Founded in 1968 by George Headley and Marylou Whitney, the Headley-Whitney Museum has long been an icon of art and culture in the Bluegrass County.
Surrounded by 13 acres of beautifully manicured gardens and grounds, the Headley-Whitney Museum of Art also has an award-winning rose garden and a shell grotto that plays to the imagination. a
Address: 4435 Old Frankfort Pike, Lexington, KY 40510
Opening Hours: Wednesday – Friday: 10:00 am to 5:00 pm / Saturday and Sunday: 12 – 5:00 pm
4. Stroll Around the Arboretum State Botanical Garden of Kentucky

The Arboretum State Botanical Garden of Kentucky by George Morton / CC BY-SA 2.0
Owned and operated by the University of Kentucky, the Arboretum, also known as the State Botanical Garden of Kentucky and features over 100 acres of trees, shrubs, and flowering blooms. There are also a variety of gardens that are designed to stimulate all of the olfactory and visual senses from taste to scent which make for an interesting experience.
The gardens host a variety of seasonal activities and attractions within the various themed garden spaces, and a children's garden has an interactive and educational outdoor activity area for kids of all ages.
Address: 500 Alumni Drive, Lexington, KY 40503
Opening Hours: Daily from dawn until dusk
5. Dance the Night Away at the Festival of the Bluegrass

A Celebration of Bluegrass by Bret Stewart / CC BY 2.0
The Festival of the Bluegrass is held in Lexington every year in June and is the oldest bluegrass music festival in Kentucky. The festival celebrates the home of bluegrass, where the banjo and honkytonk, and Irish folk violin reign supreme. One of the best parties on the city's calendar, the party is run by local Kentucky families and features a single-stage setup where a line-up of international and American bluegrass performs.
There are also on-site banjo and music workshops, which teach plucking and strumming and rhythm techniques, magic shows, horse processions by the Kentucky Horse Park, and hand-made arts and crafts. It's a fantastic way to spend an evening with the locals.
6. Explore the Mary Todd Lincoln House

The Mary Todd Lincoln House by Bjorn / CC BY 2.0
The Mary Todd Lincoln House is the childhood home of Mary Todd Lincoln, the 16th First Lady of the United States. The house has been beautifully restored and is open to the public as a fascinating house museum that is the first historical location restored in the name of a first lady.
The home features an impressive collection of authentic items and objects, ranging from décor, furnishings, portraits, and artifacts from both the Lincoln and Todd families. You can explore the home on guided tours, which provide a wealth of information on the families and the lives of the first lady, President Lincoln, and their children.
Address: 578 W Main St, Lexington, Kentucky
Opening Hours: Tours are available by appointment year-round.
7. Take a Thoroughbred Heritage Horse Farm Tour

Thoroughbred Heritage Horse Farms Tour by Ealdgyth / CC BY-SA 3.0
Lexington is known as the "home of the horse" and one of the best ways to experience the beauty of the Kentucky countryside and its magnificent horse farms is on a Thoroughbred Heritage Horse Farms Tour. These guided tours take visitors on a journey through the scenic back roads of the countryside and several of Lexington's most prolific horse farms.
The walking tour lasts approximately three hours and takes visitors through an authentic horse farm, to the Keeneland Racecourse, past the famous Calumet Farm, and to the filming locations of major equestrian based motion pictures, including Seabiscuit and Secretariat. Tours are led by local professional guides who provide insight into the city's wealthy horse farming community.
Address: 1900 Clays Mill Rd, Lexington, Kentucky
8. Go Hiking in the Raven Run Nature Sanctuary
The Raven Run Nature Sanctuary is a pristine 734-acre nature sanctuary that borders the Kentucky River and is home to beautiful landscapes that showcase the unique beauty of the Kentucky River Palisades region.
The park is home to more than 600 species of flora and fauna and has over 10 miles of hiking trails and walking paths that wind through meadows and woodlands and cross several streams. You can also see the remnants of 19th-century settlers that are scattered around the sanctuary.
Address: 3885 Raven Run Way, Lexington, KY
Opening Hours: 9 am – 4: 30 pm, daily
9. Take to the Air at the Aviation Museum of Kentucky

The Aviation Museum of Kentucky by Ken Mist / CC BY 2.0
Located at the Blue Grass Airport of Lexington, the Aviation Museum of Kentucky features an amazing collection of historic and modern aircraft. A vast arena is filled with authentic and replica displays of both civilian and military aircraft, aviation-related artifacts and objects, photographs, documents, and more. You can visit the onsite aircraft restoration and repair shop to learn more about maintaining and repairing historical aircraft.
Address: 4029 Airport Rd, Lexington, KY
Opening Hours: Wed – Fri: 10 am – 3 pm / Tues & Sat: 10 am – 5 pm / Sunday: 1 – 5 pm
10. Go Pedal-Boating in Jacobson Park

Jacobson Park by Yogendra Joshi / CC BY 2.0w
Jacobson Park is a lovely urban park in the heart of the city that has a wealth of outdoor recreational facilities from a large pond where pedal-boating and fishing can be enjoyed to open fields, basketball courts, and volleyball nets.
There is a sprawling playground for children of all ages and a fenced-in dog park where dogs can play and run off-leash. There are grassy lawns and plenty of shady spots for picnics.
Address: 4001 Athens Boonesboro Rd, Lexington, KY
Opening Hours: Monday – Friday: 11 am – 6 pm / Saturday: 11 am – 7 pm / Sunday: 1 – 7 pm
11. Go Back in Time at the Waveland State Historic Site

Waveland State Historic Site by JTD Media / CC BY-SA 3.0
Just south of Lexington, the Waveland State Historic Site is a historic plantation that is home to one of Kentucky's most elegant antebellum mansions. Built in 1847 by the grand-nephew of Daniel Boone, Joseph Bryan, Waveland is an outstanding example of the Greek Revival style of architecture and is filled with period-era décor, furnishings, and original artifacts.
The house is surrounded by beautiful gardens and grounds dotted with several outbuildings, including an icehouse, a smokehouse, and slave quarters. Guided tours of the house and grounds give visitors insight into life on a 19th-century Kentucky plantation and the enslaved peoples who lived and worked on the grounds of Waveland.
Address: 225 Waveland Museum Ln, Lexington, KY
Opening Hours: Tuesday: 2 – 4 pm
12. Satisfy Your Sweet Tooth on an Old Kentucky Chocolates Tour
Old Kentucky Chocolates has been making gourmet bourbon chocolates and confectionery for over 50 years. The company is famous for their delicious Bourbon Chocolates and Bourbon Cherries, both made with Jim Beam Kentucky Bourbon.
Go behind the scenes on a factory tour to experience the cooking, molding, and packing processes of Old Kentucky and get an in-depth perspective into the crafting and handiwork that goes into creating each chocolate. Knowledgeable guides share stories about Old Kentucky's past and you'll get to sample some of the sweet treats directly off the conveyor belt.
Address: Southland Shopping Center, 450 Southland Dr, Lexington, KY
Opening Hours: Monday – Friday: 9 am – 6 pm / Saturday: 9 am – 5:30 pm / Sunday: 12 – 5 pm
13. Go Back to Lexington's Roots at McConnell Springs

McConnell Springs by FloNight / CC BY-SA 4.0
McConnell Springs is a 26-acre park surrounding the historic springs by the same name where the city of Lexington was named. Located off Old Frankfort Pike inside New Circle Road near downtown Lexington, the historically and environmentally significant springs are the place where a group of settlers, led by a man named William McConnell, developed a small establishment in 1775. In honor of an early Revolutionary War battle, the site was named Lexington.
The park is also home to several historical artifacts, including an old creamery, a dam, farm buildings and stone fences, and several hiking trails, including a paved half-mile loop.
Address: 416 Rebmann Ln, Lexington, KY 40504
Opening Hours: Monday – Saturday: 9 am – 5 pm / Sunday: 1 – 5 pm
14. Visit the Hunt-Morgan House

The Hunt–Morgan House by FloNight / CC BY-SA 4.0
Historically known as Hopemont, the Hunt–Morgan House, is a beautifully preserved Federal-style residence in the Gratz Park Historic District of Lexington. Built in 1814 by John Wesley Hunt, the first who lived on the west side of the Alleghenies Mountain Range, the house has been the residence of several historically notable citizens, including Dr. Thomas Hunt Morgan, Kentucky's first Nobel Prize winner.
The home's interiors boast historic and period décor and furniture, antiques, and authentic artifacts collected over the years. The building also houses a small Civil War museum, both of which can be explored on self-guided and guided tours.
Address: 201 N Mill St, Lexington, KY
Opening Hours: Thurs, Fri, Sun: 1 – 4 pm / Saturday: 10 am – 3 pm
15. Check Out Some Cutting-Edge Art at Institute 193
Institute 193 is an innovative contemporary art gallery in Lexington that features a collection of cutting-edge modern art. The gallery presents unique exhibitions by emerging and mid-career artists that focus on the American South's vibrant cultural landscape. You can also enjoy live musical performances, art lectures, film screenings, and other public special events, which are hosted throughout the year.
Address: 193 North Limestone Street, Lexington, KY 40507
Opening Hours: Wednesday – Saturday: 11 am – 6 pm
16. Wander Through the Graves of Lexington Cemetery

The Lexington Cemetery by Timothy K Hamilton / CC BY 2.0
Located on the northern fringes of downtown Lexington, the Lexington Cemetery boasts a history of more than 150 years showcased by more than 60,000 internments. The cemetery is the final resting place for some of Kentucky's greatest citizens and has pretty surroundings with groves of magnolias and crab-apple trees, and blooms of tulips.
Babbling water features create a tranquil ambiance and notable effigies include the graves of Levi Todd, one of the founders of Lexington, the golfer, Gay Brewer, and Adolph Rupp the basketball coach. The cemetery is also home to the National Register of Historic Places Confederate Soldier Monument.
Address: 833 W Main St, Lexington, KY 40508
Opening Hours: 8 am – 5 pm, daily
17. Sample the South at the Blue Door Smokehouse

moked meats at the Blue Door Smokehouse by Mike Foster from Pixabay
Sample the smoky flavors of the Deep South with some mouthwatering barbecue at the Blue Door Smokehouse. This highly-rated American BBQ diner on Walton Avenue is the place to go for the best barbecue in town and you can tuck into platters of barbecue brisket, racks of ribs, smoked sausages, and pulled pork.
Address: 226 Walton Ave, Lexington, KY 40502
Opening Hours: Monday – Thursday: 11 am – 3 pm / Friday & Saturday: 11 am – 8 pm
18. Have a Cool Brew at Third Street Stuff & Coffee

Third Street Stuff & Coffee by a.has / CC BY 2.0
Third Street Stuff & Coffee is a bohemian institution and a ramshackle mosaic of hippy art and psychedelia dating back to 1969. Colorful, quirky, and fun, the café is filled to the brim with murals, paintings, and paraphernalia and is worth visiting, even just to see the graffiti-clad walls. The coffee is pretty good though – graffiti-clad walls – and stand-up and live music shows happen now and then.
Address: 257 N Limestone #1, Lexington, KY 40507
Opening Hours: 6:30 am – 7:30 pm, daily
19. Drink Bourbon
You can't come to Kentucky and not try bourbon! While several trails take you around the state to sample some of the best bourbons in Kentucky, such as the Bourbon Trail, there are a few great distilleries in and around Lexington to get your fix.
Check out city distilleries like Town Branch Distillery, Bluegrass Distillers, and Barrel House Distilling Co., or head out of town to top-notch spots like Woodford Reserve, Four Roses, Maker's Mark, and Lux Row Distillers.
Suggested Tour: Bourbon Trail Tour in Lexington
20. Marvel at the Monroe Moosnick Medical and Science Museum

Transylvania University by TUPictures / CC BY-SA 3.0
This rather unusual museum features an outstanding collection of medical paraphernalia from the 18th and 19th centuries, including a life-size figure cast from more than 200 cadavers. Named after a late chemistry professor from the University of Transylvania who taught chemistry, biology, and physics for over 50 years, the museum is filled with medical instruments that were once state-on-the-art but now look like something out of a science fiction movie.
Notable attractions in the museum include a 14-inch-diameter hairball from the stomach of a buffalo and a life-sized dissectible wax figure of a woman made from the organs and tissues of over 200 cadavers.
While the museum is open by appointment only, and it's well worth making one to browse through this one-of-a-kind gallery of oddities.
Address: 300 N Broadway, Lexington, KY 40507
21. Discover More About Henry Clay at Ashland

Ashland by ellenm1 / CC BY 2.0
Ashland is the beautiful estate of Henry Clay, a U.S. statesman in the 1800s. Located in the heart of Lexington, the early 19th-century plantation is spread over 600 acres of spectacular landscapes and once had up to 60 enslaved African Americans working on the plantation.
Take a guided tour of the mansion and 17-acre estate to learn more about the life and legacy of Henry Clay and explore the antique-filled rooms and surrounding grounds that feature historic outbuildings, walking paths, formal gardens, and towering trees. Guided tours start on the hour.
Address: 120 Sycamore Rd., Lexington, KY 40502
Hours: Tuesday – Saturday: 10 am – 4 pm
22. Watch a Basketball Game at Rupp Arena

Rupp Arena by Adam Sonnett / CC BY 2.0
If you are a basketball fan and you are visiting Kentucky around basketball season, then check out a game at Rupp Arena, home of the University of Kentucky Wildcats. The atmosphere is nothing less than electric!
Address: 430 West Vine St., Lexington, KY 40507
23. Spend a Night in the Kentucky Castle

The Kentucky Castle by Christina Ramey / CC BY 2.0
The Kentucky Castle, also known as Martin Castle, Castle Post, and Versailles Castle is set on a 50-acre estate overlooking the Elkhorn Creek watershed. Built in 1969, the castle operates as a bed and breakfast and special functions facility and has a charming farm-to-table restaurant. It's a great place to spend a romantic night or two.
Address: 230 Pisgah Pike, Versailles, KY 40383
24. Wander Around the Sprawling Campus of the University of Kentucky

The University of Kentucky by Seicer / CC BY-SA 3.0
Founded in 1865, the University of Kentucky has a beautiful campus with many historic buildings and no less than 15 libraries. The famed Memorial Hall and its iconic steeple are worth a visit and the William T. Young Library has a vast open-air atrium and is surrounded by manicured gardens.
Address: Lexington, KY 40506
25. Sample Lexington's Best Brews

Blue Stallion Brewery by Yelp Inc. / CC BY 2.0
Lexington has a burgeoning craft beer scene that is worth checking out. There are several fantastic breweries and microbreweries around town that produce some of Kentucky's finest craft beers. Create your own brewery crawl and visit West Sixth Brewing, Country Boy Brewing, Ethereal Brewing, Blue Stallion Brewing, Mirror Twin Brewing, and Wise Bird Cider Co.
26. Play Chess in Triangle Park

The Raven Run Nature Sanctuary by Edgar P. Zhagüi Merchán / CC BY 2.0
Triangle Park by JOgdenC / CC BY 2.0
Triangle Park is a green space in the heart of the city where you can enjoy a game of chess or backgammon, live events and music performances throughout the year, and open-air movies during Fountain Films on Friday in the summer. There is an outdoor café that serves coffee and snacks, and an ice rink is a popular spot to be in the winter months.
Address: 400 W Main St, Lexington, KY 40507, United States
Opening Hours: 10 am – 11 pm
27. Paddle on the Kentucky River with Canoe Kentucky

Canoe on the Kentucky River by Kentucky Country Day
Take a break from sightseeing and go kayaking down Elkhorn Creek or the Kentucky River on a day trip with Canoe Kentucky. You can rent canoes or kayaks and go alone or join a group for kayaking trips.
Address: 7323 Peaks Mill Rd., Frankfort, KY 40601
Address: 9 am – 5 pm
28. Watch a Movie at the Historic Kentucky Theatre

Historic Kentucky Theatre by Geoff Maddock / CC BY 2.0
The Kentucky Theatre is a historic cinema in downtown Lexington that dates back to 1922. The theatre has presented iconic performances such as The Rocky Horror Picture Show and hosts a Summer Classics Series each summer, showing a different classic film each Wednesday throughout the season.
Address: 214 E Main St, Lexington, KY 40507
29. Play Biblical Miniature Golf

Based at the Lexington Ice Center and Sports Complex, this Lexington miniature golf course has an unusual twist – it is Bible-themed, and visitors play to Christian Rock music. There are three courses, each of which is based on the Old Testament, the New Testament, and miracles, including a hole that needs to be played through Jesus' tomb. Other holes are based on Noah's Ark, the Garden of Eden, the Star of Bethlehem, and Mt. Sinai.
Address: 560 Eureka Springs Drive, Lexington, Kentucky, 40517
Opening Hours: Hours vary
30. Check Out the World's Largest Ceiling Clock
Central Public Library of Lexington by Analogue Kid / CC BY 2.5
Set high into the ceiling of the Central Public Library of Lexington is the world's largest ceiling clock. Forming part of a huge work of art that sits in the atrium of the building, the clock features a five-story Foucault pendulum and a magnificent frieze of local Lexington horses and jockeys as a nod to the city's equine history.
Address: 140 E Main St, Lexington, KY 40507
Opening Hours: Monday – Friday: 11 am – 6 pm
The Best of Lexington KY
Best Neighborhoods to Stay in Lexington KY
Chevy Chase/Ashland Park
Beaumont
Kenwick
Southland
Liberty Heights
Best Hotels in Lexington KY
21c Museum Hotel Lexington
Situated a short walk from Rupp Arena and the Mary Todd Lincoln House, this upscale boutique hotel is housed in a complex with a contemporary museum. Stylish guest rooms and suites feature original art, floor-to-ceiling windows, and modern amenities. Hotel facilities include a hip restaurant and lounge, and a gym.
Address: 167 W Main St, Lexington, KY 40507
Embassy Suites Lexington Green
Connected to Lexington Green Mall via a walkway, Embassy Suites Lexington Green features two-room suites with contemporary décor, spacious living areas, and modern amenities. Guests can make use of the deluxe facilities, which include an outdoor swimming pool, a fitness center, a business center, and an informal atrium restaurant and lounge.
Address: 245 Lexington Green Cir, Lexington, KY 40503
DoubleTree Suites by Hilton Hotel Lexington
The DoubleTree Suites by Hilton Hotel Lexington is a luxurious French Quarter-fashioned hotel just minutes from downtown Lexington that offers beautifully-appointed guest rooms and suites with atrium-facing balconies and modern amenities. Hotel facilities range from an outdoor swimming pool and fitness center to an atrium bar in a gazebo and an ornate restaurant serving all-day regional specialties.
Address: 2601 Richmond Rd, Lexington, KY 40509
Best Restaurants in Lexington KY
Coles 735 Main
Coles 735 Main is a historic Lexington dining establishment that is renowned for its artistic and creative fine-dining fare and world-class wines. The restaurant has a refined atmosphere and diners can sit in the classic dining room, at the restaurant's inviting indoor bar, or on the charming outdoor patio.
735 E Main St, Lexington, KY
Malone's
Malone's is famous for serving the best USDA Prime Cuts of steak in Central Kentucky. The restaurant, which has hosted several celebrities, whose portraits in the restaurant line the walls, has an elegant, yet relaxed atmosphere and outstanding wine list.
3735 Palomar Centre Drive, Lexington, Kentucky, 40513
Hall's on the River
Located on the banks of the Kentucky River, Hall's is a short scenic drive from the heart of Lexington and well worth the effort. The contemporary restaurant has a spacious indoor dining room and a screened patio overlooking the river and the menu features a range of local specialties and signature dishes like Hall's beer cheese.
1225 Athens Boonesboro Road, Winchester, Kentucky, 40391
Best Bars in Lexington KY
Bluegrass Tavern
115 Cheapside, Lexington, Kentucky, 40507, USA
Parlay Social
249 West Short Street, Northside District, Lexington, Kentucky, 40507
The Pub Lexington
3750 Mall Road, Lexington, Kentucky, 40503
Best Coffee in Lexington KY
Coffee Times
Address: 2571 Regency Rd, Lexington, KY 40503
Coffea
Address: 385 Rose St, Lexington, KY 40508
Common Grounds
Address: 2901 Richmond Rd UNIT 160, Lexington, KY 40509
Best Breweries in Lexington KY
West Sixth Brewing
501 West 6th Street, Lexington, KY
Country Boy
436 Chair Avenue, Lexington, KY
Blue Stallion Brewery
610 West 3rd Street, Northside District, Lexington, Kentucky, 40508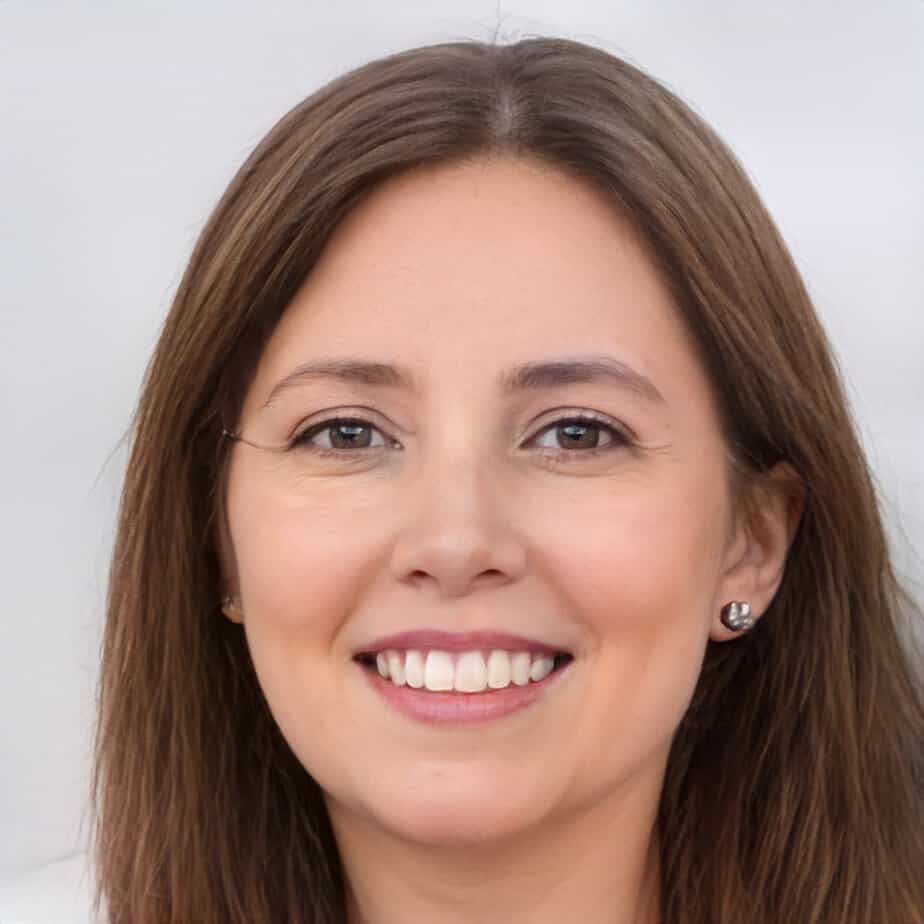 Jill Miller is the founder of Your RV Lifestyle. Trading corporate America for the open road, Jill, along with her partner Jose, began their RV journey, making an unconventional start by wintering in New Jersey. A natural adventurer, she was motivated by a desire to explore the USA and beyond, embracing the varied landscapes, communities, and cultures across the country.
For Jill, the allure of RV living was not about material accumulation, but rather the pursuit of an adventurous, fulfilling lifestyle. A lover of golf, bicycling, hiking, and line dancing, she has carried her passions across the country, engaging with them in diverse settings. Jill's commitment to the RV lifestyle came after years of careful research, numerous consultations with RV owners, and personal trials, including living in a rental RV.