Lisbon is more than Portugal's capital; it's one of the world's most hospitable cities. Lisbon's landscape has steep winding alleys and cobbled roads twisting above and below each other. The people are kind and welcoming. Situated at the Tagus river's mouth, Lisbon is the perfect place for quality seafood at an affordable price. The weather is fantastic too! Temperatures in the city rarely drop below 15 Celsius, making Lisbon an ideal Autumn and Winter escape.
The city splits into several neighboring districts. Lisbon's old town Alfama is a winding maze of cobbled streets and steep gradients. Avenida da Liberdade is Lisbon's boutiquey district where you'll find designer shops and expensive real estate. Bairro Alto is my favorite place for things to do in Lisbon at night. It's the bohemian part of the city and comes alive each night, people flooding the graffitied streets outside bars and restaurants. Belem is full of culture. You'll find monuments, museums, gardens and monasteries here.
Things to do in Lisbon
1. Sample the best of Portuguese food at Time Out Market
Time Out Market Lisboa by Ji Soo Song / CC By 2.0
Ask a foodie for the best things to do in Lisbon, and he's going to start with the sensual. Time Out Market Lisboa has more than 40 spaces bringing together all of Lisbon's best food. The market splits into an outer ring and an inner hall. In the centre of the main entrance are rows of communal tables for eating.
Chow down on octopus, craft burgers and traditional staples such as pasteis de bacalhau. There's a booth just for croquettes, and I thoroughly recommend getting one of each kind.
Phone: +351 21 395 1274
Address: Av. 24 de Julho 49, 1200-479 Lisboa, Portugal
2. Explore Alfama

Stairs in Alfama by R Boed / CC By 2.0
One of the first things to do in Lisbon should be exploring the oldest district, Alfama. It's a magical place that feels like Old Town Edinburgh or some Morrocan alley bazaar. Imagine yourself descending narrow cobbled streets surrounded by tall buildings in every shape and colour. You can expect anything from laundry lines to the artwork above.
Alfama is exceptionally hilly and features in many guided tours. If you need a rest, stop at one of the many cafes, restaurants or sweet shops.
3. Ride Tram 28

Tram 28 by Guiseppe Milo / CC By 2.0
Riding Tram 28 is something to do early on in Lisbon. The tram ride has more magic at the start of your holiday. The bright yellow boxcar rattles its way through the city with regularity. For €3 you can tour the popular stretch between Alfama and Baixia.
Locals use the tram for transportation, and it has become a popular way to see the city among tourists. Ride early or late to find a spot and beware of pickpockets.
Here is everything you need to know about Tram 28.
4. See Belem Tower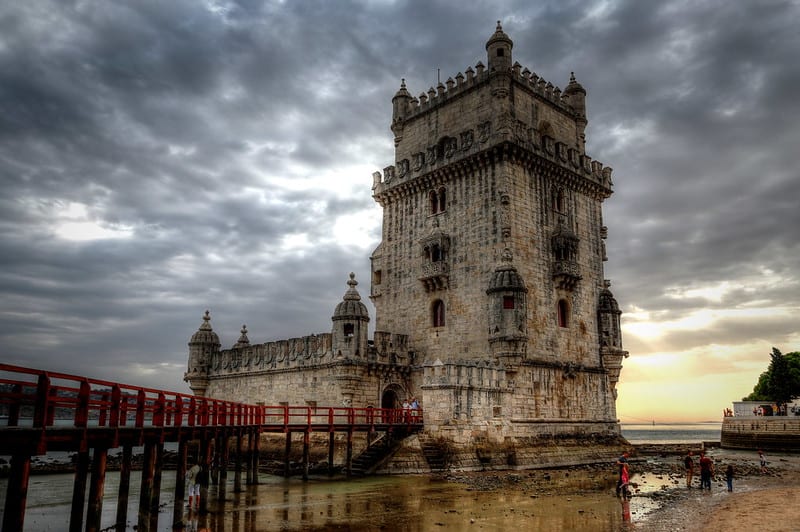 Belem Tower by Enrico Strocchi / CC By-SA 2.0
Seeing the Torre de Belem is highly recommended. The tower is on a small island in the Tagus River. Facing the building, from left to right, you will see a promenade featuring stalls for food and souvenirs, a section popular among buskers, the tower and a raised wall with a beautiful view of the surrounding area. A short walk past the kiosks there are museums and monuments.
Francisco de Arruda built the tower as a fort to protect Lisbon from attack via the Tagus River. Made from limestone in the Manueline style, a mixture of renaissance and gothic architecture, the Torre de Belem has five floors and a rooftop terrace.
Tickets are €6 with discounts for the elderly and students. Don't feel pressured to go inside, it's mostly a staircase and empty rooms.
Address: Av. Brasília, 1400-038 Lisboa, Portugal
Opening Hours:
10 am – 5.50 pm October-April
10 am – 6.30 pm May-September
5. Watch the sunset over the Tagus River

Miradouro de Santa Catarina by Vitor Oliveira / CC BY-SA 2.0
In Lisbon, you're never far from a viewpoint. Unlike the west, Lisbon has many bodegas selling alcohol and side dishes to takeaway. When snacks and sunset views meet, you will have popular places like Miradouro de Santa Catarina.
Sit at tables near the bodega or to peer over the city below. Whenever you come across a viewpoint with drinks for sale, save it in your phone's GPS.
Note: These locations are essential. Most restaurants close between 3 – 7 pm and nightlife doesn't start until 1 am in Lisbon. From 7 pm – 1 am, it is a widespread habit to have relaxed pre-drinks and late dinner.
6. Take a day trip to Sintra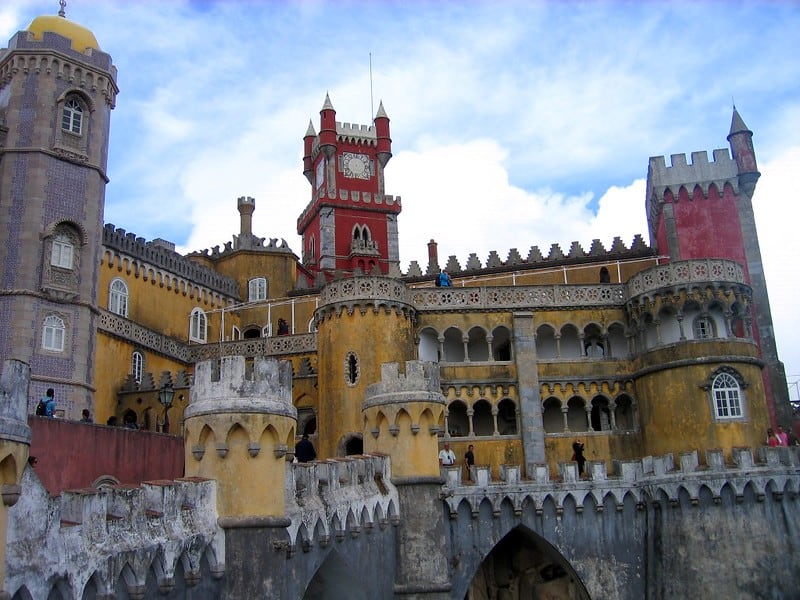 Pena Palace by Leoplus / CC BY-SA 2.0
No trip to Lisbon is complete without taking a day trip to Sintra. While Sintra is technically a different city, visitors to Lisbon simply can't miss this gem. It's known for romanticist architecture, gardens, royal palaces and castles. Take the train as the narrow roads between Lisbon and Sintra are overcrowded by tourist traffic.
The whole of Sintra is a recognised UNESCO World Heritage site, so please be mindful. Some must-see places and things to do in Sintra include visiting Pena Palace (a Disney style palace), Moorish Castle, Vale dos Lagos e Pateira and Initiation Well.
7. See Castelo de Sao Jorge (St. George's Castle)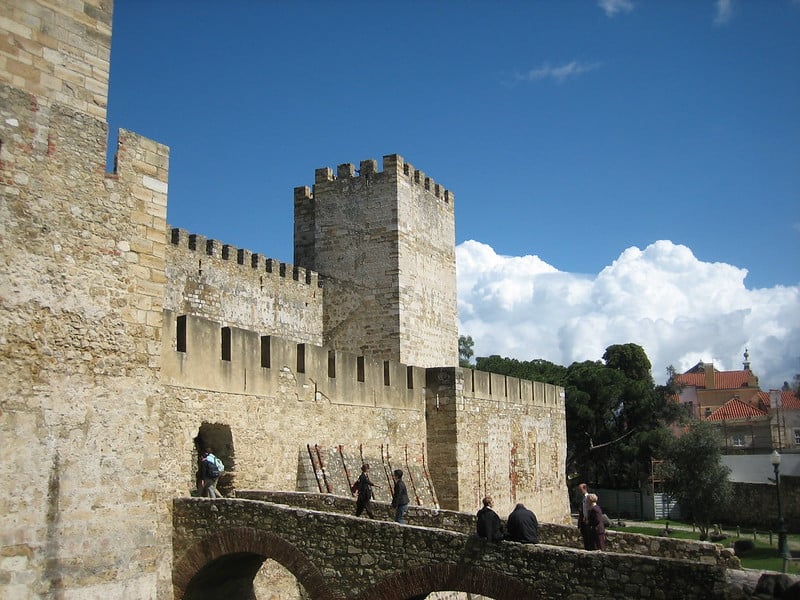 Castelo de Sao Jorge by Georgio / CC By 2.0
Castelo de Sao Jorge stands atop Lisbon's tallest hill and looks over the Baixa district. The castle has seen empire fall and played its part in fierce conflicts between Arabs and Christians. A major restoration in the 1940s rebuilt the ramparts and added tranquil gardens to the courtyards.
The castle gets incredibly busy from 10 am – 3 pm. Visit early in the day or late afternoon to skip the queues.
Adult admission is €10 and students can see the castle for €5. Children under ten are allowed in free of charge.
Address: R. de Santa Cruz do Castelo, 1100-129 Lisboa, Portugal
8. Enjoy azulejos in the National Tile Museum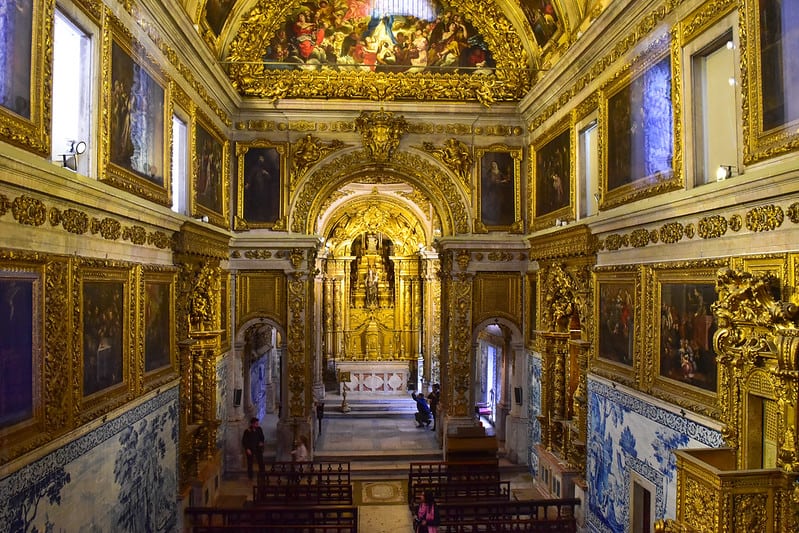 Church of the National Tile Museum by Naval S / CC By 2.0
The moment you set foot in Lisbon, you'll see that it's the place to go for tiles and mosaics. The train stations have tiled masterpieces, and even street pavements have tiled motifs set under your feet. Blue and white patterns are heavily featured reflecting the dominant style and aesthetic of the 17th century in Portugal.
Lisbon is known for its craftsmanship in ceramics, and you can see why when you visit the National Tile Museum. Tickets are €5.
Address: R. Me. Deus 4, 1900-312 Lisboa, Portugal
9. Pay respect at the Monastery of Jeronimos

Monastery of Jeronimous by Heather Cowper / CC By 2.0
Stay tuned for our list of places to eat in Lisbon, and we'll give you some monastery secrets to do with pasteis de Belem – Portugal's famous tarts originated inside.
The Monastery of Jeronimos splits into the church and cloister. The church is free to visit while the cloister costs €10. The Church of Santa Maria appears to go on forever and has a single nave held by six sculpted columns. The abbey is two stories filled with beautiful stone carvings and pillars.
Address: Praça do Império 1400-206 Lisboa, Portugal
10. Ride the funiculars and a lift

Ascensor da Gloria by Alexander Svensson / CC By 2.0
Like Rome, Lisbon presides over seven hills. Unlike Rome, Lisbon has a series of funicular railways which help weary residents and tourists to ascend and descend steep sections of the city. There are three in the city. Ascensor da Gloria is the most popular, connecting Restauradores Square with Rua San Pedro de Alcantara in Bairro Alto – the party district. The other two are Ascensor do Lavra and Ascensor da Bica.
Tourists also often ride the Elevador de Santa Justa which, unlike trams and funiculars, is Lisbon's only public lift. Instead of riding the lift, I recommend doing some window shopping in Chiado while walking up the hill. You'll reach a walkway to the same viewpoint as the lift without paying a fare or waiting in a long line full of tourists.
11. People watch on the Rossio

Rossio by Maja Ruszpel / CC0 1.0
Rossio Square is where the local life of Lisbon ticks over daily. Watch tourists and locals go about their business while imagining their lives and where they might be heading. There are places to drink coffee, and you can relax, seated on shady benches, while locals play dominos. At Christmas, Rossio Square features a market with all the mulled wine you could ask for and dozens of small eateries.
The Square and it's surrounding streets are packed with things to do, places to eat and shops selling everything from designer clothes groceries.
Address: Praça Dom Pedro IV Lisboa, Portugal
12. Go bargain hunting at Feira da Ladra

Feira da Ladra by mapa mundi / CC BY-SA 2.0
Something to do in any country is shopping. While Lisbon has high streets, many enjoy visiting street markets such as Feira da Ladra. It's Lisbon's equivalent of London's Portabello and Madrid's El Rastro – hip, trendy and full of mystery. This is Lisbon's most popular open-air flea market. At Feira da Ladra, you'll find everything from silks, socks and secondhand books.
Feira da Ladra aka The Thieve's Market can be traced back to the 13th century and has moved from Sao Jorge Castle to Rossio Square, Campo de Santana and now grips Campo de Santa Clara twice a week. This market is open every Tuesday and Saturday
Address: Campo de Santa Clara, Lisbon 1100-472
13. See the National Museum of Contemporary Art

Artwork at the museum by Pedro Ribeiro Simoes / CC By 2.0
Become a Portuguese art expert. Visit this excellent museum. It was founded in 1911 but closed due to the Chiado fire, which set the city centre alight in 1988. The Chiado fire is the second most devastating hazard to rock Lisbon after a significant earthquake in 1755. The museum reopened in 1994 and is state-run.
The museum is much smaller than its name suggests. Despite its small budget and size, a rehang of 100 works from the permanent collection gives a beautiful overview of Portuguese art history from romanticism to abstractionism. The museum has changing exhibitions, a pleasant cafe, and its patio is home to jazz concerts in summer.
Address: Rua Serpa Pinto 4, Lisboa 1200-444
14. Escape the city in Monsanto Park

Monsanto Park Lisbon by Paulo Valdivieso / CC BY-SA 2.0
Inside the city of Lisbon, there's a protected forest of almost 2500 acres. You can escape Lisbon into a world of greenery and trails. Monsanto park's air feels different, and you can't hear Lisbon's hustle and bustle at all.
There's a visitor centre run by lovely people where you can get maps. You'll want one as the paths and trails could be labelled a little more clearly. Did I mention that this park is entirely free?
15. Buy a traditional tin of fish

Conserveira de Lisboa by Heather Cowper / CC By 2.0
Canned fish has gone gourmet in Lisbon. Several shops selling only canned fish have popped up all over the city. Portugal has been preserving fish since the Iron Age, when it was introduced to sea salt preservation.
Canned fish has made a resurgence because it's a cheap, convenient and healthy way to get fish to the country's centre. You can wander around until you find one of these gourmet canned fish stores or check out any of these recommendations.
16. Check out Lisbon's Oceanarium

Exhibit at the Oceanarium by Kent Wang / CC BY-SA 2.0
Opened in 1998, Lisbon's The Oceanario was themed as a 'Heritage for the future. It connects Lisbon to the ocean with the goal of promoting knowledge about all things to do with the sea.
The Oceanarium hosts countless marine exhibits from blowfish to sharks. Fishes aren't all there is to see, there are penguins too! The Oceanarium is a bit pricey but if you stay to see everything then it's worthwhile. There's an artificial lagoon in front where you can rent pedalos.
Address: Esplanada Dom Carlos I s/nº, 1990-005 Lisboa
17. Catch some waves at Caxias

Praia de Caxias by / CC BY-SA 2.0
Lisbon has a lot of things to do but you might not think about it as a beach location. Where the Tagus meets the Atlantic it gets a little chilly so consider packing a wetsuit if you want to surf all day. That said, Lisbon's gorgeous weather makes the beach at Caxias a prime location for sunbathing and frisbee.
Located west of the central, the beaches are where most of the capital's beach babies spend their weekends. There are plenty of surfing schools and some challenging left-to-right wave breaks.
18. Hear stories of Lisboa gone past at the Story Centre

Lisboa Story Centre by lucico / CC By 2.0
You've surfed up a storm and been to St. George's Castle, now it's time to get caught up on the city's background. There's nowhere better to take a journey through Lisbon's history than the Story Centre. The museum will take you on an hour-long journey from Lisbon's early foundation to the modern-day.
It's free for all holders of a Lisbon city card.
Website
Address: Praça do Comércio 78, 1100-148 Lisboa
19. Drink Ginjinha

Ginjinha by Bruno Amaral / CC BY-SA 2.0
You're in Lisbon, you're looking for things to do and someone tells you that there is a familiar and well-loved drink that locals and tourists alike love. It's called Ginjinha – a typical Portuguese liquor made from berries similar to cherries. It has a distinct cherry flavour and is simultaneously sweet and strong.
A shot costs a single Euro at most bars and you can have fun by trying the drink at different locations every day. The Portuguease sip this drink and finish by sucking on the cherry that usually comes with each shot. Order 'com ginja' for a cherry or 'sem ginja' for no cherry.
20. Go spotting for street art

Street Art by Pedro Ribeiro Simoes / CC By 2.0
Lisbon is a fantastic city. One of my first impressions was of the variety and quality of street art. Some pieces are moving and political, as well as art that's just beautiful.
The city is renowned for its street art. Every corner holds some undiscovered treasure. Sadly there are also many tags, but the city attitude to street art means that real masterpieces are all over. Lisbon encourages and sponsors street art events. It's seen as a path to revitalise neighbourhoods in less popular areas at the edge of the city.
Places to eat in Lisbon
21. Pay homage to the pastry gods at Pasteis de Belem

Pasteis de Belem by Heather Cowper / CC By 2.0
Portugal is famous for custard tarts a.k.a Pasteis de Nata. Every hotel and cafe sells these little delights which can be made better with a little powdered sugar or cinnamon. The original recipe dates back to the Monastery de Belem in 1837 and it's this secret recipe that differentiates Pasteis de Belem from the rest of the tarts. What you'll find in Belem is a flaky treat with a gorgeous centre and that's just one item off the menu.
Here's an inside secret. Thousands of tourists are put off by the huge lines, sometimes panning several hundred groups, to the famous cafe but they're all queueing for takeaway. Stride confidently to the front and you'll see a second door which is actually the cafe entrance. It's a little odd but you should seat yourself and someone will come to deliver the menu.
Website
Address: R. de Belém 84 92, 1300-085 Lisboa
22. Go to a farmer's market

Fish at a market by Sharon Hahn Darlin / CC By 2.0
You've been to Time Out Market Lisboa and dined on every delicacy that makes up Lisbon, and now it's time to go to a traditional market and see how the locals do it. Mercado de Alvalade Norte is a farmer's market that gained popularity after a feature in Anthony Bourdain's food show 'No Reservations'. It was already a hotspot before the show aired.
You can get fresh food straight from the farm six days a week. The Alvalade features everything from seafood, meat and fruits to freshly baked bread. Dried codfish is very popular in Portugal; get some here.
Hours:
Mon-Fri 7 am to 3 pm
Sat 7 am to 4 pm
Address: Av. Rio de Janeiro, 1700-330 Lisboa
23. Floresta das Escadinhas £
I found this gem by accident. You can get a fabulously mouthwatering meal for under £12 at Foresta das Escadinhas. Looking in through the window you'll be struck by how clean and well designed this busy restaurant looks. From time to time there will be a specials board outside advertising fresh octopus. Always order the octopus.
A woman with a pan and grill expertly tosses seafood with a skill that could see her in Benihana by the front door. Most food is cooked in a secondary kitchen out of sight, but there's something beautiful about watching her blaze through orders with the look of someone relaxing at the beach.
The interior is set up with many tables and you'll be very close to your neighbours without finding it cramped.
Address: R. de Santa Justa 3, 1100-213 Lisboa
24. Dine on Pink Street

Pink Street before the crowds come by Marco Verch / CC By 2.0
Cais do Sodre is home to one of Lisbon's best photo opportunities – Pink Street. This street used to be Lisbon's own version of Amsterdam's Red Light District. It was the place to go if you were looking for 'something to do'. Now Pink Street is reformed, where there were once brothels you'll find clubs, restaurants and bars. Pink Street has claimed cuisine and nightlife.
There are at least 10 restaurants worth checking out when you follow the blushing road such as Pesqueiro 25 and Povo.
25. Visit Alfama Bakeries £

Natas ready to be filled by Joel Penner / CC By 2.0
Since Alfama is one of the least gentrified Lisbon areas, you can find delicious and affordable bakeries. Something to do while you're there is look for local run bakeries. You might find some of the cheapest and tastiest pastel de natas and cod cakes in the city.
Half the fun is getting lost and finding your unique shop to visit while you stay in Lisbon, but for those who like to follow the tried and tested path, here is my recommendation:
Address: R. da Regueira 39, 1100-219 Lisboa
26. Solar 31 ££

Octopus by Jeremy Keith / CC By 2.0
Solar 31 is one of the restaurants that won me over on their octopus. It's tucked away, hidden on a side street so you probably won't find it unless you look. Lucky for you, the address is just below. Solar 31 is a family-run restaurant in the Baixa district. Why should you go there? This gem has crafted a reputation as one of the best places to get seafood. The dining space is small so book ahead to avoid disappointment
Address: Calçada Garcia 31, 1150-169 Lisboa
27. Mar £££
Paella by Antonio Rubio / CC By 2.0
Mar is a great place to eat because if you love picking your own food from. Whatever you pick can be grilled for eat-in or you can take it home fresh. Mar seafood is only wild-catch. There is no farm-raised seafood on the menu. Seafood rice and octopus are the most popular dishes.
Address: R. Ilha dos Amores 62e, 1990-371 Lisboa
28. The Decedente ££

Drinks by Pug Girl / CC By 2.0
The Decedente in Lisbon has an excellent selection of dishes. Comfort food from Portuguese cuisine is dressed up and prepared superbly. You'll be pleasantly tickled by the upscale architecture, did you know that this restaurant used to be the home of a Swiss ambassador?
There are plenty of deals and specials to entice guests, from weekday lunches to brunches. The cocktails are good. All in all, Decedente is a balance of value for money. Make sure you book ahead though, during peak times, the restaurant is full.
Address: R. de São Pedro de Alcântara 81, 1250-238 Lisboa
29. Palacio Chiado – eat like royalty ££

Food ready for service by WebSummit / CC By 2.0
You don't need a title or fancy frills to eat at Palacio Chiado. Don't be fooled by the name, this 18th-century palace is more than one restaurant. Consider the Palacio to be your own royal food court. The fresco filled building is home to several eateries and, while the food and scenery are regal, the prices are relatively street. No dish exceeds €15.
The Palacio has recently had some renovations and restorations. Imagine grandeur, now go bigger. There are vaulted ceilings painted with gorgeous murals reminiscent of Rome, a huge gold griffin suspended above tables and the walls drip with class.
Address: Palácio Chiado, R. Alecrim 70, 1200-018 Lisbon
30. Brunch at Augusto

Brunch bowl by Rawpixel / CC By 2.0
Augusto Lisboa is one place to visit if you're missing out on those instagram brunches. Watermelon juice will quench your thirst in time for the afternoon full of activities you've got planned. They serve a mean avocado toast too!
Address: Rua Santa M.nha 26, 1100-491 Lisboa
Where should I stay in Lisbon?
The most popular districts in Lisbon are Baixa (for history buffs), Chiado (central and touristic), Avenida da Liberdade (shopping and hotels) and Alfama (full of character and fantastic places to stay).
Anyone can give you a list of hotels in Lisbon, but this city has fantastic AirBnB options. Once you know which district you want to be based in, hop online and search by area.
If you decide to stay at a hotel, do your research as there are numerous boutique options with their own adorable themes. Here are a few you might like:
Hotel Mundial £££
Located in the historic Baixa district, this hotel has gorgeous panoramic views and well-furnished rooms. Bairro Alto is only 10 minutes away by foot but you can also dine from the comfort of home as there is a restaurant and rooftop bar.
Hotel Borges Chiado ££
Located in the Chiado district, Hotel Borges overlooks the square. Fado clubs in Bairro Alto are a couple minutes away and the building itself is full of amenities from a fitness room to bar and room service.
Rossio Garden Hotel £
This hotel in downtown Baixa has been recently refurbished. Stay in a historic district with plenty of food options nearby. Rua Gusta, a popular shopping highstreet, is just around the corner and you can walk to Bairro Alto in 12 minutes.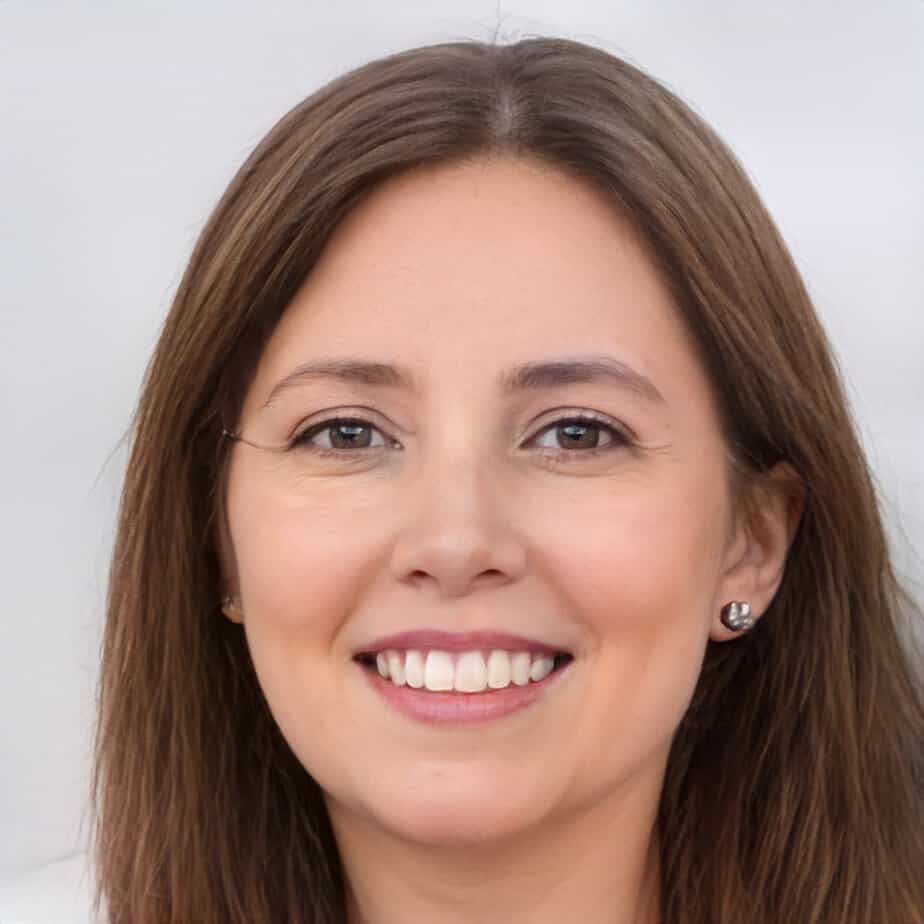 Jill Miller is the founder of Your RV Lifestyle. Trading corporate America for the open road, Jill, along with her partner Jose, began their RV journey, making an unconventional start by wintering in New Jersey. A natural adventurer, she was motivated by a desire to explore the USA and beyond, embracing the varied landscapes, communities, and cultures across the country.
For Jill, the allure of RV living was not about material accumulation, but rather the pursuit of an adventurous, fulfilling lifestyle. A lover of golf, bicycling, hiking, and line dancing, she has carried her passions across the country, engaging with them in diverse settings. Jill's commitment to the RV lifestyle came after years of careful research, numerous consultations with RV owners, and personal trials, including living in a rental RV.