Catskills and Hudson River Valley

One of our RVing stays was just to the south of the Catskills – in the Village of Florida NY, not far from the NJ border.
This is small town America – population of around 2000. Clustered along
Main Street are the local hardware store, library, fire department,
places to eat, shop and have your hair or nails done.
While Florida NY is not really an RVing destination in and of
itself, the Hudson Valley and Catskills are scenic areas worth
exploring. And this "neck of the woods" may just fit with plans to
travel further into upstate New York, or on to New England.
So some fun facts:

Florida NY is Home of Jimmy Sturr, the Polka King. You will spot
the signs with this claim to fame as you enter the village. If you
have never heard of Jimmy Sturr, don't knock it. JIMMY STURR AND HIS
ORCHESTA is on the Top Ten list of the All-time Grammy Awards, with 5
gold albums and fourteen Grammy Awards. They have received more
consecutive Grammy nominations that anyone in the history of musical
awards. We danced in the street to this band at the village block
party and they played a wide variety of music – swing, country,
standards, oldies and of course, polkas.
Jimmy Sturr is a home town favorite, living in the house he
grew up in. With an RV! Jimmy's 45-foot customized tour bus is on the
road 165 days per year. You might just see their show in your travels.
Another famous Floridian:   William Henry Seward was a
land speculator, born in the village of Florida in 1801. He was a
prominent presidential candidate in 1860, but lost the nomination to
Abraham Lincoln.  He was then appointed by Lincoln to be his Secretary of
State. (And here is an interesting coincidence – Seward was wounded by a
would-be assassin on the same night that Lincoln was murdered).
Anyway,
Seward then served under the administration of Andrew Johnson and
negotiated with Russia for the purchase of the vast frozen wilderness
known as Alaska in 1867. At that time, the soon-to-be-state was known
as "Seward's Folly" for the seemingly bad deal that Seward made!
Florida is in Orange County NY (not to be confused with the
Orange County in California!). Home of the Orange County Choppers
(custom motorcycles) and the Orange County Bicycle Club. The
Brotherhood Winery in Washingtonville is the oldest in America, and
there are other local wineries in Warwick and scattered throughout the
Catskills and Hudson River Valley. The Orange County Fair in
Middletown is at the end of July. Applefest is held in Warwick in
October. The Museum Village in Monroe is a large living history museum
with costumed interpreters demonstrating crafts in a 19th century
village setting. There is shopping at Woodbury Commons Outlets, or you
can take in a leisurely and more eclectic day in Sugar Loaf Arts and
Crafts Village. The NY Renaissance Fair is held in Tuxedo on weekends
during August and September.
Speaking of Tuxedo… The tuxedo dinner jacket originated
in Orange County in Tuxedo Park, one of the country's first planned
communities designed by resident architect Bruce Price. His daughter
later married and became Emily Post. Another Orange County claim to
fame!
This is the "Black Dirt" Farming Region. In nearby Pine
Island is one of the largest onion producing areas in North America,
The "Black Dirt" area was formed from a glacial lake over 12,000 years
ago. The area was originally called "the drowned lands" until it was
drained to create the fertile farmland it is today. Here you will find
sweet tasting "Orange County Onions" and scenic vistas of vegetable
farms.
Velveeta Cheese originated in Orange County (in Monroe) and Philadelphia Cream Cheese was actually invented in the county (in Chester).
The Catskills are just to the north of Orange County (and
about 100 miles northwest of New York City). They span six and a half
counties, and over 6,000 square miles. The mountains include 35 peaks
with top elevation of 3500 feet.
Rivers, mountains, waterfalls, forests and farmland make up the terrain. The
Catskills offer plenty of opportunities or outdoor activities such as
hiking, skiing, snowmobiling, camping, canoeing, fishing, hunting,
biking, rock climbing, horseback-riding, bird-watching and picnicking.
The Catskills used to be THE playground for New
Yorkers, with big name entertainment and many comedians getting their
start in the resorts. While this has changed over the years, there are
still Catskills resorts and recreational areas that offer theme
weekends, leisure activities and entertainment.
But the area is best appreciated for its rolling landscape and outdoor
activities.
The Catskills are highly regarded for trout and fly fishing.
There are a lot of campgrounds in the Catskills – check out member park listings for
Happy Campers,
Good Sam Catskills,
Passport America
or any other discount clubs you belong to.
Golfers will find that there are a good number of golf courses in the Catskills and Hudson Valley area.
The story of the Catskill Park is an interesting one. The
Catskill Park refers to a portion of the Catskills. It encompasses both
privately-owned and public land (average ratio of 2:1, which fluctuates
as the State acquires more land). The State-owned lands are
designated as the Catskill Forest Preserve, and the New York State
Constitution requires that these lands be forever kept as wild forest.
In 2004, the Catskill Park marked its 100th anniversary – a century
during which the designated Forest Preserve lands have expanded from
about 34,000 acres to over 287,000 acres.
The
town of Woodstock is in the Catskills. Yes, this is the town that gave
is name to the famed music festival of 1969. Note that the festivals
were actually held elsewhere (about 50 miles southwest in Bethel NY).
Nevertheless, Woodstock itself is worth a visit. It has a long standing
reputation as an artistic community, dating back to the nineteenth
century. You can browse eclectic shops on Tinker Street, take in local
galleries, or bike around town.
What else is nearby? Using Florida NY as a starting point:
West Point Military Academy is within 30 miles.
New York City is within 60 miles.
Hyde Park (Springwood, home of Franklin D. Roosevelt) is within across the Hudson River, within about 55 miles.
The Tarrytown/Sleepy Hollow area within 50 miles. Tour Sunnyside, home of Washington Irving (Legend of Sleep Hollow, Rip Van Winkle).
Or visit Lyndhurst, an 1838 Gothic Revival mansion, considered the best
example of the style in the country. Van Cortlandt Manor in
Croton-on-Hudson has a Revolutionary-era home, tavern, tenant house and
garden. Also in this area are the Boscobel Restoration, Phillipsburg
Manor, and Kykuit (the Rockefeller Estate).
Oh, and about the other Florida New York…That would be the Town
of Florida, about 40 miles northwest of Albany, on the southern border
of Montgomery County in the Mohawk Valley. It includes the hamlets of
Minaville, Scotch Bush, and Fort Hunter. Population of over 2,700.
This "other Florida" is north of the Catskills, about 150 miles north of
the Village of Florida that we have been describing.
We
only learned of this second Florida NY from a rather puzzling
conversation at an RV rally. We told a fellow RVer that we were staying
in Florida NY, and he then struck up a conversation about several
places he knew of in Florida. The clueless look on our faces led him to
guess that we were talking about two completely different localities.
All I know about the other Florida is that it is near the Alpin Haus RV
dealer in Amsterdam NY.
People do a double take at the mention of Florida NY to begin with. But two of them? "Who'da thunk it?"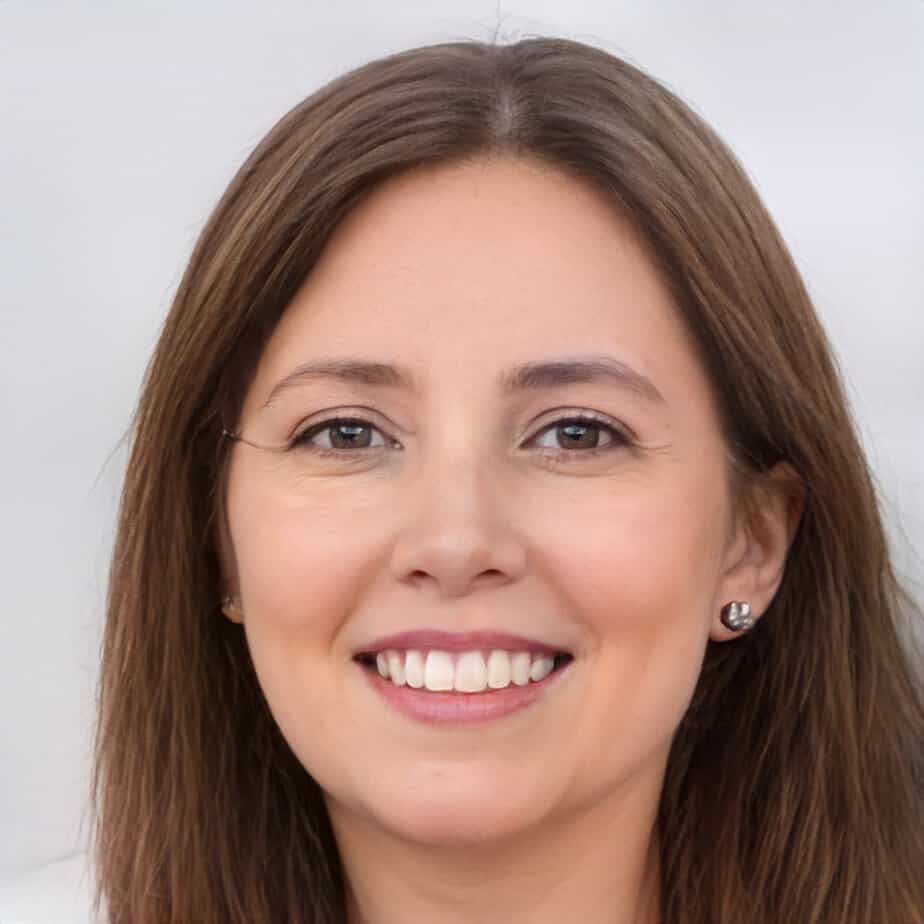 Jill Miller is the founder of Your RV Lifestyle. Trading corporate America for the open road, Jill, along with her partner Jose, began their RV journey, making an unconventional start by wintering in New Jersey. A natural adventurer, she was motivated by a desire to explore the USA and beyond, embracing the varied landscapes, communities, and cultures across the country.
For Jill, the allure of RV living was not about material accumulation, but rather the pursuit of an adventurous, fulfilling lifestyle. A lover of golf, bicycling, hiking, and line dancing, she has carried her passions across the country, engaging with them in diverse settings. Jill's commitment to the RV lifestyle came after years of careful research, numerous consultations with RV owners, and personal trials, including living in a rental RV.