There is so much more than scenic coastal towns, rugged coastlines, and a prosperous fishing and maritime heritage to the Pine Tree State. In addition to the spectacular coastline, the state's inland landscapes are just as breathtaking with densely forested woodlands, glistening streams and lakes, and majestic mountains, all of which draw visitors from around the country to come and soak up the spectacular natural beauty and enjoy a myriad of recreational activities.
Maine is home to a wealth of state parks, recreational areas, and family-friendly campgrounds that offer a wealth of recreational activities, outdoor pursuits, scenic landscapes, and breathtaking panoramic vistas.
Best Oceanfront Campgrounds in Maine
Acadia National Park
Acadia National Park is a 47,000-acre recreation area on Maine's Mount Desert Island along the Atlantic coast. Located southwest of Bar Harbor, the park was established to preserve half of Mount Desert Island, along with many adjacent smaller islands, and part of the Schoodic Peninsula on the coast of Maine.
The 49,075-acre park features pristine landscapes ranging from rocky beaches and dense woodlands to grand granite peaks, the highest point on the United States East Coast, and is home to a wide variety of wildlife such as bears, moose, whales, and seabirds.
Acadia National Park has two campgrounds on Mount Desert Island, one campground on the Schoodic Peninsula, and five lean-to shelters on Isle au Haut. Blackwoods Campground is located on the east side of Mount Desert Island and offers several sites with full hookups within a 10-minute walk of the ocean. The sites are wooded and shady and facilities include restrooms with flushing toilets, running water, and a dump station, as well as picnic tables and fire rings.
Located on the west side of Mount Desert Island, Seawall Campground is a family-oriented campground with sites that can accommodate RVs up to 35 feet in length. A picnic area is located on the shore across from the campground entrance and facilities include restrooms with flushing toilets, running water, and a dump station.
There are also picnic tables and fire rings, and there are many beautiful and quiet hiking trails on this side of the Island, as well as Echo Lake, a wonderful lake for swimming, fishing, canoeing, kayaking, and picnics.
Located on the Schoodic Peninsula in the Acadia National Park, Schoodic Woods Campground is 1.5 miles southeast of Winter Harbor and approximately an hour from Bar Harbor. The campground has a variety of sites for tents, trailers, and RVs, all of which have electricity and water hookups, as well as access to flushing toilets, potable running water, and dump stations. Each site has a picnic table and a fire ring, and all campground roads are paved.
Amenities at the campground include free shuttle buses between park destinations and local communities, laundry facilities, a grocery, and a supply store. The campground is within a 15-minute walk of the ocean and there are over eight miles of hiking trails on the Schoodic Peninsula and bike paths.
The bayside town of Bar Harbor features many restaurants and shops and a popular gateway into the park, and recreational activities include hiking, bicycling, horseback riding, rock climbing, kayaking, canoeing, swimming, sea kayaking, and guided boat tours on the ocean.
Bar Harbor, ME 04609, Phone: (207) 288-3338, https://www.nps.gov/acad/index.htm

Acadia National Park by Maddie.d.photography / WikiCommons / CC BY-SA 4.0
Cobscook Bay State Park
Occupying 888 acres on the western shore of Cobscook Bay in Washington County, Cobscook Bay State Park is a public recreation area that offers spectacular views of the bay's dramatically changing tides that can reach heights of up to 28 feet.
Established in 1964 as part of the Moosehorn National Wildlife Refuge, the state park offers a variety of outdoor recreational activities including hiking, mountain biking, pleasure boating, fishing, swimming, picnicking, camping, and bird watching. Cobscook Bay State Park is home to over 200 species of birds, including the magnificent American bald eagle.
40 S Edmunds Rd, Dennysville, ME 04628, USA, Phone: +1 207-726-4412, https://www1.maine.gov/cgi-bin/online/doc/parksearch/details.pl?park_id=15

Cobscook Bay State Park by Ken Gallager at English Wikipedia / CC BY-SA 3.0
Crescent Beach State Park
Crescent Beach State Park is a state-operated, public recreation area located eight miles south of Portland in picturesque Cape Elizabeth. Overlooking the Atlantic Ocean, the state park was established in 1966 and features a spectacular mile-long, crescent-shaped beach that is ideal for swimming, sunbathing, fishing, and sea kayaking.
The park boasts different eco-systems ranging from white sandy beaches, grass-studded dunes, and saltwater coves to rocky ledges and wooded areas, offering a variety of recreational activities for all tastes.
Several hiking trails can be used for exploring the park on foot, mountain bike, or cross-country skis in the winter.
109 Bowery Beach Rd, Cape Elizabeth, ME 04107, USA, Phone: +1 207-799-5871, https://www1.maine.gov/cgi-bin/online/doc/parksearch/details.pl?park_id=4

Crescent Beach State Park in Cape Elizabeth, Maine by Wally Gobetz / Flickr / CC BY-NC-ND 2.0
Popham Beach State Park
Popham Beach State Park is a state park and public recreation area in the town of Phippsburg along the Atlantic Ocean coastline that is home to the state's busiest state park beach.
Covering 605 acres in Sagadahoc County, Popham Beach State Park features a spectacular shoreline landscape that has formed a peninsula between the mouth of the Morse River and the Atkins Bay portion of the Kennebec River.
One of Maine's rare geologic landforms, the area offers a variety of activities ranging from picnicking, fishing, and hiking to kayaking, swimming, and sunbathing, and the peninsula is the site of several historic sites, including Fort Baldwin, Fort Popham, and the remains of the Popham Colony.
10 Perkins Farm Ln, Phippsburg, ME 04562, USA, Phone: +1 207-389-1335, https://www1.maine.gov/cgi-bin/online/doc/parksearch/details.pl?park_id=22

Popham Beach State Park by Dirk Ingo Franke / WikiCommons / CC BY 3.0
Roosevelt Campobello International Park
Roosevelt Campobello is an international park and natural wonder located on Campobello Island in the Bay of Fundy that was once the summer home of the late U.S. President Franklin Roosevelt, where he loved to hike, picnic, and sail.
Located at the entrance to Passamaquoddy Bay in the Bay of Fundy, the island has several interesting attractions, including the 34-room Roosevelt summer cottage and the historic Hubbard Cottage gardens, which visitors can explore on guided tours.
Daily programs include guided hikes on FDR's favorite trail which winds through the scenic forest, beach, and headlands of Friar's Head; lighthouse tours, whale-watching tours on the Bay of Fundy, and plenty of bird-watching opportunities.
Lubec, ME 04652, Phone: (506) 752-2922, https://www.nps.gov/roca/index.htm

Roosevelt Campobello International Park by New Brunswick Tourism – Roosevelt Campobello International Park / Parc international Roosevelt de Campobello / CC BY 2.0
Lobster Buoy Campsites
Lobster Buoy Campsites are located about seven miles south of Rockland and are one of the oldest and loveliest beachside campsites in the area. Boasting 40 sites that are situated no more than 150 yards from the shore of the Atlantic Ocean, the campground offers sites that can accommodate both tents and RVs.
Each site has grassy areas, a picnic table, and a fire ring and there are communal restrooms with hot showers and flushing toilets. Activities at the campground include swimming, fishing, building sandcastles, beachcombing, and kayaking.
There are plenty of things to see and do within 15 miles of Lobster Buoy, ranging from several lovely art galleries and museums in downtown Rockland; to the Knox Mansion; five lighthouses to explore, and music festivals, county fairs, and summer theater shows.
280 Waterman Beach Rd, South Thomaston, ME 04858, USA


Rockland Breakwater by Tania Dey / WikiCommons / CC BY-SA 3.0
Lake Pemaquid Campground
Based in the beautiful area of Damariscotta, the Lake Pemaquid Campground features over 200 sites for tents, trailers, and RVs. Spacious and clean restrooms have flushing toilets, and metered hot showers, and amenities include full hookups for electricity and water and an RV dumping station.
Amenities in the campground include a general store that is open daily, a snack bar with a comprehensive menu, a swimming pool, Jacuzzis, saunas, and a playground and games room for children. The Seven Mile Lake Pemaquid offers over 15 miles of water where a variety of water sports can be enjoyed from fishing, boating, canoeing, and kayaking to swimming, and sailing.
Other recreational activities include basketball and volleyball, two tennis courts, horseshoe pits, a skateboard park, mini golf, and cornhole. There is also a BMX Bike Cross Park, horse-riding, and several golf courses nearby.
100 Twin Cove Ln, Damariscotta, ME 04543, USA
Somes Sound View Campground
Nestled on Mount Desert Island overlooking the Atlantic Ocean, Somes Sound View Campground is an idyllic, peaceful retreat for friendly, nature-loving campers who want to make their base camp in shady wooded areas right next to the ocean.
Campsites are available with wooded, water, or waterfront views and each campsite has water and electricity hook-ups, picnic tables, and fire rings, and there are clean restrooms with flushing toilets and hot showers.
Amenities and facilities at the Somes Sound View Campground include kayak rental, free use of paddle boats, boat mooring rentals, docking and mooring facilities, a small store selling essentials, and laundry services.
Recreational activities in the area range from saltwater fishing, ocean swimming, hiking, lake swimming, and mountain biking, and there is a heated swimming pool and a children's playground for campers to use.
Somes Sound View Campground, 5 Spinnaker Way, Mt Desert, ME 04660, USA, https://ssvc.info/

Somes Sound in the Acadia National Park by James St. John / WikiCommons / CC BY 2.0
Searsport Shores Ocean Campground
Hailed as the best oceanfront campground in Maine, Searsport Shores Ocean Campground is a beautifully located campsite on the shores of Penobscot Bay between bustling Bar Harbor and the charming village of Camden.
Once part of an 1800s coastal farm, the campground caters for tents, trailers, and RVs with 125 sites, and offers plenty of dappled shade from mature white pine trees, century-old oak trees, and apple trees. All have fireplaces and picnic tables, as well as well-maintained water and electrical hookups.
The campground has direct access to the sea where campers can enjoy a wide range of activities from fishing, swimming, and sailing to canoeing, kayaking, and exploring the tidal pools. Other fun things to do in the area include hiking, mountain biking, visiting Bar Harbor, and dining on delicious Maine lobster during the season.
Searsport Shores Ocean Campground, 216 W Main St, Searsport, ME 04974, USA

The Captain William McGilvery House, Searsport, Maine by Roger Wollstadt / WikiCommons / CC BY-SA 2.0
Thomas Point Beach & Campground
Located on the banks of the New Meadows River overlooking the lovely Thomas Bay, Thomas Point Beach & Campground boasts over 84 acres of wooded camping and well-manicured fields with more than 100 campsites for tents, trailers, and RVs with full hookups.
Thomas Point Beach boasts a clean, sandy beach on tidal water that is safe for swimming, paddling-boating, canoeing, kayaking, and fishing. There's a large, safe playground area for children of all ages and WiFi for campers around the grounds.
Thomas Point Beach & Campground, 29 Meadow Rd, Brunswick, ME 04011, USA

Thomas Point Beach by ross Cidlowski / Flickr / CC BY-NC-ND 2.0
Natanis Point Campground
Tucked between the beautiful Chain of Ponds, close to the Canadian border in Coburn Gore, the Natanis Point Campground offers 61 waterfront campsites right on the beach overlooking the ocean, as well as a special secluded site that is only accessible by boat or canoe. Guests can enjoy a variety of activities in and around the area, ranging from fishing, canoeing, boating, swimming, hiking, mountain biking, ATVing, and seasonal hunting.
Natanis Point Campground, 19 Natanis Point Rd, Chain of Ponds, ME 04936, USA
Libby's Oceanside Camp
Established in 1923, Libby's Oceanside Camp in York is a third-generation, family-owned, and operated campground with beautiful ocean views. All campsites have water, electricity and sewer hook-ups, free WiFi, and plenty of shade.
One of Maine's most highly visited and photographed lighthouses, Nubble Light, can be seen from Libby's on a clear day and other activities in the area include swimming, fishing, boating, canoeing, kayaking, and beachcombing.
Libby's Oceanside Camp, 725 York St, York, ME 03909, USA

Cape Neddick Light (Nubble Light) by Hidden Fox Photography / WikiCommons / CC BY-SA 4.0
Things to do in Bar Harbor
Bar Harbor is a resort town on Mount Desert Island that offers a wealth of things to see and do.
Agamont Park
Located at the end of West Street in Bar Harbor, overlooking the town pier and Frenchman Bay, Agamont Park is a beautiful green sloping park with panoramic views. A perfect locale for relaxing with a picnic and watching the yachts, lobster boats, and sailing vessels in the bay below, the Park offers a stunning visual scene of New England coastal life.
The park is full of beautiful blooms during the summer months and the historic Shore Path runs along the rocky shoreline for 1/2 mile, providing spectacular views of the ocean and the Porcupine Islands. This park has free Wi-Fi.
Brewer, ME 04412, Phone: (207) 991-2495
National Park Sea Kayak Tours
National Park Sea Kayak Tours is a mobile kayak company that offers quality eco-friendly sea kayak tours on the remote western side of Arcadia. Experienced sea kayaking guides take visitors on exploratory kayaking trips along the undeveloped Coast of Maine, sharing their knowledge of the local marine environment and its inhabitants.
Tours are run according to the weather conditions and venture into off-the-beaten paths areas such as Western Bay, Blue Hill Bay, and occasionally Somes Sound, covering up to six miles on a half-day trip. Tandem (two-person) Boreal Esperanto kayaks are used, which have rudders to prevent tipping, and life jackets are provided.
39 Cottage St, Bar Harbor, ME 04609, Phone:+1 207-288-0342, http://acadiakayak.com/
Egg Rock Light
Egg Rock Light is a historic lighthouse overlooking Frenchman Bay. Built in 1875 and located on Egg Rock between Mount Desert Island and the Schoodic Peninsula, the lighthouse is one of coastal Maine's architectural gems.
The Light Station consists of a combination light tower and keeper's house, designed with a square tower projecting from the square keeper's house as an active aid to navigating vessels away from the rocky shoreline.
There is also a fog station building with a gable-on-hip roof which was originally steam-powered. Listed on the National Register of Historic Places, the Egg Rock Light Station is managed by the Coast Guard and is not open to the public.
Located on Rock Island in Frenchman Bay, about four miles southeast of Bar Harbor
Abbe Museum
The Abbe Museum is dedicated to exploring and highlighting the history and culture of Maine's native people, the Wabanaki tribe. The museum is spread over two locations in Bar Harbor on Mount Desert Island – one at Mount Desert Street in the center of Bar Harbor and the other at Sieur de Monts in the Acadia National Park.
The museum's collections feature a large variety of artifacts that were made by Native Americans during prehistoric and historical times, and later by Europeans who settled here in Maine in the early 17th century. Examples of such artifacts include arrows and spearheads, harpoons, combs, and a rare flute that dates back to more than 2,000 years ago.
The purpose-built Sieur de Monts building is one of Maine's distinctive architectural structures and an excellent example of Mediterranean architecture. The Abbe Museum is open daily from 9 a.m. to 5 p.m.
26 Mount Desert Street, Bar Harbor, ME 04609, Phone: (207) 288-3519
Acadia Photo Safari
Acadia Photo Safaris is a small company run by local, professional photographer Howie Motenko that offers hands-on nature photography workshops in and around Acadia National Park. Workshops teach guests about camera settings, compositions, visual awareness and techniques, and tips to capture Acadia's incredible natural beauty.
The photographic workshops are available for all skill levels from beginner to advanced and are held in small, intimate groups to ensure maximum focus. Workshops are three hours long and are offered at various times throughout the day to suit schedules.
Join Acadia Photo Safari for one of four special Acadia Centennial Lobster Picnic safaris aboard a beautiful yacht, which includes personalized photography tuition, fantastic photo opportunities, and a delicious picnic on the waters of Somes Sound.
Acadia Photo Safari, Bar Harbor, ME 04609, Phone: 207-318-3402
Acadia National Park
Acadia National Park is a spectacular national treasure on the rugged coast of Maine. Situated on Mount Desert Island, the park is part of a 47,000-acre Atlantic coast recreation area that features rocky beaches, pristine woodlands, and glacier-capped granite peaks.
The park is home to breath-taking natural landscapes that teem with a diverse variety of fauna and flora, as well as Cadillac Mountain – the tallest mountain on the U.S. Atlantic coast. Visitors to the park can enjoy a range of outdoor activities such as hiking, climbing, mountain biking, horseback riding, and bird-watching.
The small seaside resort town of Bar Harbor is a gateway to the park and offers various shops, restaurants, and the modern Hulls Cove Visitor Center.
20 McFarland Hill Drive, Bar Harbor ME 04609-0177, Phone: 207-288-3338
Pirate's Cove Adventure Golf
Pirate's Cove Adventure Golf provides a wholesome, fun-filled entertainment option for the whole family. Established in 1983 in Traverse City, Michigan, Pirate's Cove Adventure Golf can be found in various locations across the country, including Maine.
The pirate-themed adventure park offers visitors an opportunity to test their skills on various fun and challenging golf holes, against the backdrop of rushing waterfalls and streams, lush landscaping, and 18th-century pirate-themed décor and props, including a full-scale pirate ship.
Designed specially designed for maximum enjoyment for both adults and children, the range of courses is ideal for fun family gatherings and group activities.
368 State Highway 3, Bar Harbor ME 04609, Phone: 207-288-2133
George B. Dorr Museum of Natural History
The George B. Dorr Museum of Natural History is dedicated to exploring, interpreting, and exhibiting the natural world of Maine and its surrounding regions. Housed in the building that used to be the headquarters of the Acadia National Park, the Museum is home to an array of interactive exhibits and displays that visitors can touch, feel, and smell, as well as dioramas of local coastal wildlife.
A large tidal pool filled with various marine creatures, including hermit crabs, sea snails, and starfish is popular with younger visitors and a gift shop offers an excellent selection of gifts, books, and other trinkets related to the natural world.
The Museum presents a variety of educational programs and activities relating to natural history, ranging from museum tours and nature walks to whale anatomy scavenger hunts.
105 Eden Street, Bar Harbor, Maine 04609, Phone: 207-288-5395
Bar Harbor Whale Watch Company
Bar Harbor Whale Watch Company offers a variety of tours in and around Bay Harbor, ranging from whale watching and sunset tours to cultural, nature, and sightseeing tours. Whale-watching tours take visitors into the heart of the whale's habitat to see humpback, finback, and Minke whales, as well as porpoises, seals, dolphins, offshore birds, and North Atlantic Puffins.
Enjoy breath-taking views over Frenchman's Bay on the Sunset Tour, while the Lighthouse and National Park Tour explore the Somes Sound and Great Duck Island with their beautiful old lighthouse. Join the crew of Miss Samantha, Maine's largest lobster passenger boat for a fun-filled and informative lobster fishing and seal-watching tour, where you can watch experienced fishermen haul in their catch. Bar Harbor Whale Watch Company tours depart daily from the town pier in downtown Bar Harbor throughout the summer season.
1 West Street Bar Harbor, ME 04609, Phone: 207-288-2386
Diver Ed's Dive-In Theater
Diver Ed's Dive-In Theater offers a unique marine experience. Professional local divers, Diver Ed and his sidekick "Mini Ed" take visitors on a scenic boat ride out to the beautiful Frenchman Bay in the Acadia National Park, where they dive to the floor of the ocean with specially equipped video and sound equipment.
Once there, they film what they see, allowing visitors up on deck to share in their underwater experience. They then return to the boat with a variety of sea creatures that guests can touch, feel and observe before they are put back in the ocean.
Diver Ed's Dive-In Theater also offers Park Ranger trips which include an extensive tour of Frenchman Bay, exploring various locations in Acadia National Park for marine creatures such as seals, porpoises, and eagles.
Bar Harbor, Maine, Phone: (207) 288-DIVE (3483)
The 1932 Criterion Theater
The 1932 Criterion is a historic performance space and a community theater that shows first-run Hollywood films and a variety of music and dance performances, live shows, and children's programming.
Built in 1932 in the Art Deco style, the Criterion was established during Bar Harbor's heyday when it was the go-to summer holiday destination for the wealthy. The theater has recently been renovated and beautifully restored to its former glory and once again brings an array of excellent entertainment for the whole family to the heart of downtown Bar Harbor.
The theater can seat 877 patrons on the main floor and the balcony while the façade of the building showcases stunning examples of Art Deco design.
35 Cottage Street, Bar Harbor Maine 04609, Phone: (207)288-0829

Criterion Theatre Bar Harbor by Tony Hisgett / WikiCommons / CC BY 2.0
Acadia Bike
Acadia Bike is a tour company that specializes in running custom group bicycle tours and bicycle rental programs in the Acadia National Park. Acadia Bike caters to solo riders and large groups and visitors can choose between self-guided or guided tours, which are led by a professional bike guide.
Top-of-the-range bikes are provided and delivered to the park if required, and guides are on hand to give advice, information, safety equipment, helmets, and other necessities needed for the tour. Acadia Bike's bike rental service offers personal bike fitting, free maps of the carriage trails in Acadia National Park, new bikes equipped with water bottle cages and comfortable gel seats, and free helmets. Families are catered for with an extensive selection of children's bikes, tag-along attachments, and child trailers.
Other services provided by Acadia include the loan of bicycle car racks, a free Island Explorer Bicycle Express shuttle, and an all-day on-duty rescue team for unforeseen flats or mechanical difficulties.
Bar Harbor, Maine, Phone: 800-526-8615, http://www.acadiabike.com/grouptour.html
Bar Harbor Historical Society
The Bar Harbor Historical Society is the principal historical society of Mount Desert Island and Bar Harbor in Maine. The society's Museum is dedicated to showcasing all historical materials relating to the town of Bar Harbor in the form of excellent exhibits and displays of various artifacts and items.
The Museum is located at the former St. Edward's Convent on Ledgelawn Avenue, which is an architecturally distinguished building itself. Designed by local architect Milton Stratton and built in 1917, the building is an outstanding example of the Jacobean architectural style of design.
Signature exhibits in the Museum include a celebration of the life of George B. Dorr, the father of Acadia National Park, and the History of Bar Harbor. The building and Museum are listed on the National Register of Historic Places and are open Monday through Saturday from June to October.
33 Ledgelawn Avenue Bar Harbor, Maine 04609, Phone: (207) 288-0000
College of the Atlantic Gardens
The College of the Atlantic's gardens are made of several historic gardens, community gathering and recreation areas, an arboretum, and walking pathways for the community to enjoy. The seaside campus of the college aims to inspire and educate the public about horticulture through the beauty of landscaped gardens.
Signature gardens include The Turrets Sea-Side Garden, which features a blue-gray color scheme; The Sunken Garden, which was created for the original owners of the Turrets, John and Lela Emory; and The Straus Gardens in the 'Kathryn W. Davis Student Village'. Designed by landscape architect Sam Coplon, these gardens feature different courtyards that represent regions around the world along the 45th parallel.
A contemporary Northern European Garden boasts beautiful maple trees and Japanese stewartia in winter and kousa dogwood blossoms in the spring while a Maine cottage-style garden features native species such as Cunningham's white rhododendron, mountain laurel, and a Japanese-inspired garden.
105 Eden StreetBar Harbor, ME 04609, Phone: 207.288.5015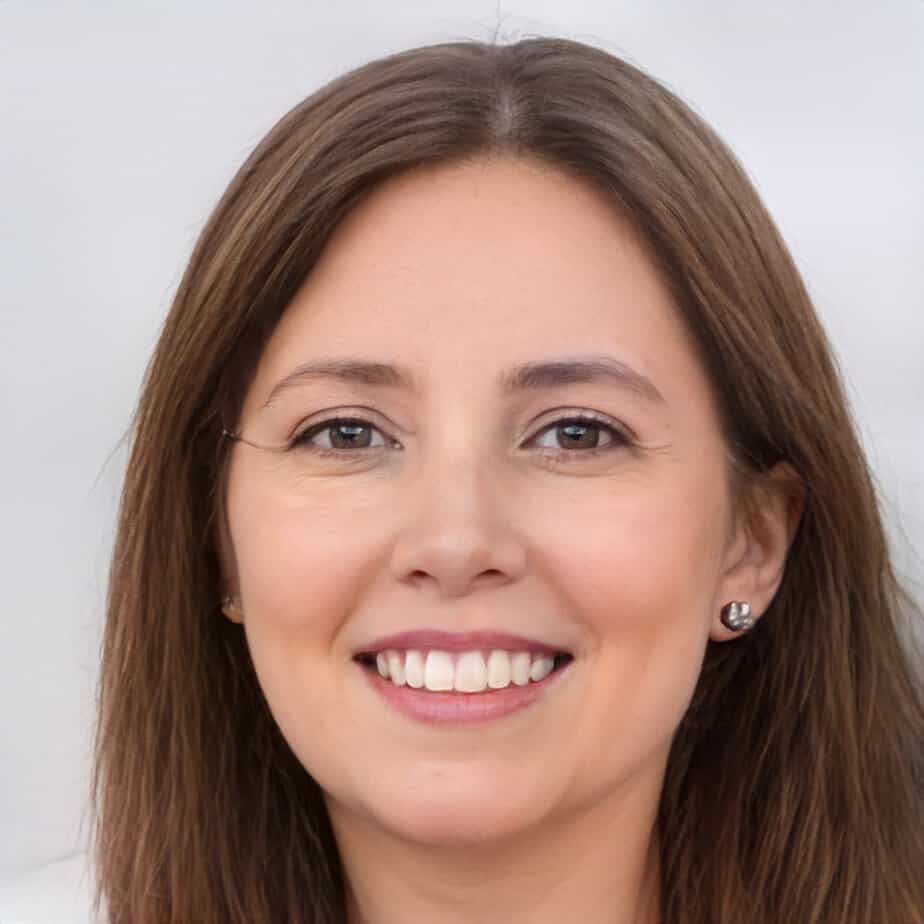 Jill Miller is the founder of Your RV Lifestyle. Trading corporate America for the open road, Jill, along with her partner Jose, began their RV journey, making an unconventional start by wintering in New Jersey. A natural adventurer, she was motivated by a desire to explore the USA and beyond, embracing the varied landscapes, communities, and cultures across the country.
For Jill, the allure of RV living was not about material accumulation, but rather the pursuit of an adventurous, fulfilling lifestyle. A lover of golf, bicycling, hiking, and line dancing, she has carried her passions across the country, engaging with them in diverse settings. Jill's commitment to the RV lifestyle came after years of careful research, numerous consultations with RV owners, and personal trials, including living in a rental RV.