Colorado RV Trip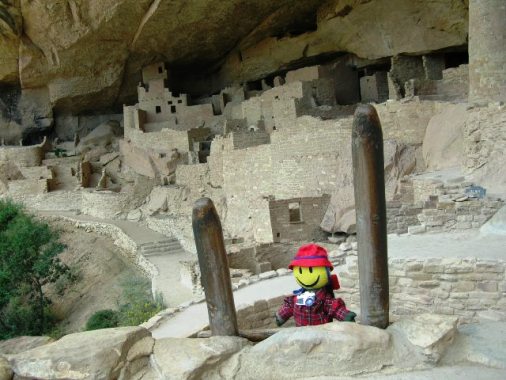 September 12: (Hiker Happy reporting on my Colorado RV trip)
Well,
we have been busy seeing the sights in Mesa Verde National Park –
specifically, the cliff dwellings of the Ancestral Puebloan people
(formerly known as Anasazi).
I am inspired by the industrious nature of these ancient people.
It is amazing to think that these rock and mortar dwellings have
survived for over 700 years.
I could have fit in back then – we learned that the average man
was 5'4′ and average woman 5 ft. So the rooms would have been fine for
me, but most people today would find them tiny. Same with the
doorways. I fit great, but Jill and Jose had to duck.
One thing that would have been a problem for me is the mode of
getting into and around in the cliff dwellings. Ladders were common
for entering rooms and kivas and the cliffside village itself.
I do my best, but I do have a bit of trouble with ladders.
And forget about me being able to use the hand and footholds
along the side of a cliff. The Puebloans must have been very nimble and
fearless when it came to scrambling up the cliffs.
The fascinating mystery is what made them leave the area. After
all the work put into these dwellings and in the midst of building a
community temple, they seemed to have suddenly moved from the area in
the late 1200s.
I think Mesa Verde was extremely interesting and would encourage visitors to see all of the sights within the park.
Gotta go rest my climbing muscles.
Hike
September 7: (Hike here)
The other day, we took a drive over to Black Canyon National Park, as part of our Colorado RV trip and did some hiking too! The drive was very scenic, and we got to look down at the Gunnison River deep in the canyon.
AND, I got a chance to wear my new shirt. As I mentioned before,
after the mushroom hike, I realized that I would need some duds for
cooler weather on our Colorado RV trip. Wouldn't you know, Jose and
Jill have the same shirt!
Later…
Hike
---
September 1:
How do you like me with the skier? We got this shot when we made a
drive over to Telluride. This was actually taken in Mountain Village,
the little town next to Telluride…and you have to take a GONDOLA to
get
there. I don't mind saying that heights aren't one of my favorite
things, so thankfully this gondola wasn't too
scary.
And I think I'm getting used to heights
out here on our Colorado RV trip. I am always a lot more comfortable
when I'm on my own two feet…like when we made the mushroom hike at Owl Creek Pass. Elevation over 12,000 feet – no problem.
Plus, Jose and Jill have been taking me on scenic drives over
hill and dale (or maybe make that mountain and pass), so I think I'm
getting into the groove of looking out over edges.      Until next time, Hike
---
August 25: (Hike here, reporting on my Colorado RV trip)
After
several weeks of hiking in the National Parks, we were all ready for a
change of pace. We crossed the state line and spent a few days in
Grand Junction, Colorado, taking advantage of some of the few perks of
bigger cities — like going to the Super Wal-Mart to stock up. A
fulltimer's RV trip often includes a stop in a commercial center like
Grand Junction.
And we stayed long enough for Jill and
Jose' to buy a new computer. Wow, I didn't know choosing a computer
could be so time consuming. But hey, they wanted a lot of functionality
and took the time needed to do some price shopping.
While I
missed my daily hikes, all was not lost because I got the opportunity to
help Jose' set up the new computer. That was a lot of fun. Even
though most of the software was pre-loaded, we still had a lot of work
to do in adding some peripherals and hiding cables to Jill's
satisfaction.    After all, space is at a premium in an RV – there's a
lot to consider about fulltiming.
And yes, I'll admit it…Jose and I spent more than a few hours
checking out all the trial games that came on the computer.     Just a
break — no doubt we will soon be hiking away on this Colorado RV trip.
Hasta luego,  Hike
---
August 21: An update to my RV travels.
I've had many a good hike with Jose' and Jill during our Utah RV trip, and soon we begin our Colorado RV trip.
We are all in sync on our mode of hiking. We are up early to
get the best part of the day. Depending on how far we are going to
go, we may put the lunch in our backpacks. On longer hikes, it is
good to have it with us, as incentive for reaching a logical stopping
point. On shorter hikes, we leave the lunch in the car and just take
along snacks: usually peanuts, raisins and cinnamon graham crackers.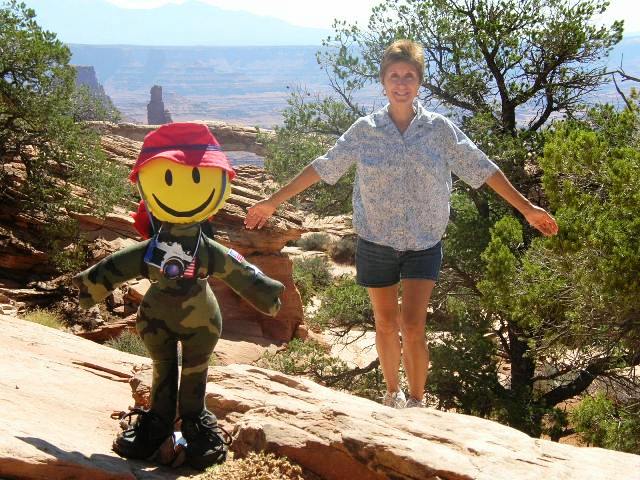 None of us are inclined to race along. We do try to set a pace
where we get some aerobic vallue to our exercise, but we also like to
"take time to smell the roses", as they say. And to take some
pictures – like this one of me and Jill. Think she was spoofing on me?
No problem – it's all in fun.
By the way, if you missed it, check out my
blog on our Utah RV Trip.

And there is more on Arches and
Canyonlands National Parks…
and a whole bunch of other
RV destinations.
Hike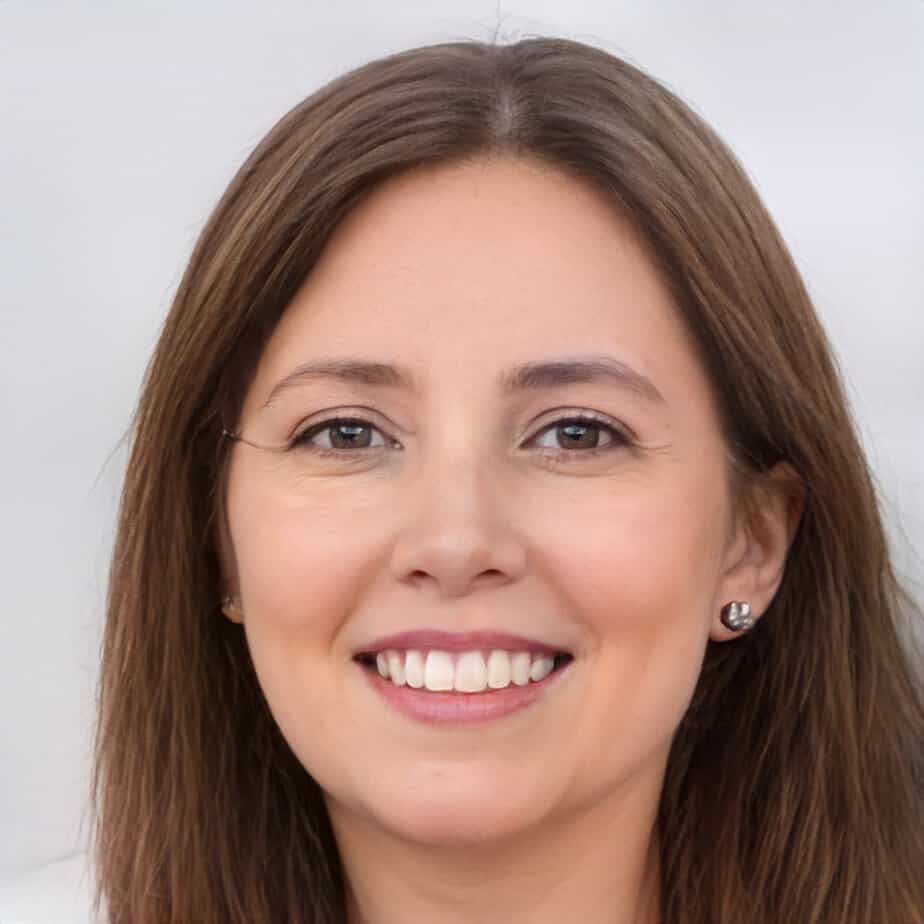 Jill Miller is the founder of Your RV Lifestyle. Trading corporate America for the open road, Jill, along with her partner Jose, began their RV journey, making an unconventional start by wintering in New Jersey. A natural adventurer, she was motivated by a desire to explore the USA and beyond, embracing the varied landscapes, communities, and cultures across the country.
For Jill, the allure of RV living was not about material accumulation, but rather the pursuit of an adventurous, fulfilling lifestyle. A lover of golf, bicycling, hiking, and line dancing, she has carried her passions across the country, engaging with them in diverse settings. Jill's commitment to the RV lifestyle came after years of careful research, numerous consultations with RV owners, and personal trials, including living in a rental RV.