Florida RV Trip with Hiker Happy

---
Hiker Happy, reporting on my Florida RV Trip:
Did I mention that I went to EPCOT? Well that's me visiting with the
shark at the Living Seas. I love EPCOT – there are plenty of themed
rides and interactive exhibits throughout Future World. I could spend
the whole day right in this section.
But I had to get over to the World Showcase too. So many
countries, so little time… The films and entertainers in the various
countries are just great, and of course I have to sample the regional
cuisine.
Here I am getting into the spirit of things over in Morocco.
---
Hiker Happy, reporting on my Florida RV Trip:
This past week we went over to the Florida State Fair. It was a great
day. There was a small parade, plenty of rides and some bands playing
music. We got to see Circus Hollywood, a menagerie of giraffes and
llamas, a pedigree dog exhibit, arts & crafts and a lot more. And
of course, Jose and I made sure to check out the food booths as part of
our gawking and walking around.
I took some time off my feet for a massage and a friendly chat with Skiddles the clown.    If I thought my feet hurt, I can only imagine how his were feeling.
See 'ya later…Hike
---
Hiker Happy, reporting on my Florida RV Trip:
I have been spending time over at Lazy Days — a huge RV dealer near
Tampa. You've got to see this place! It has RV's of every size and
configuration, from tiny trailers to high-end coaches and everything in
between.
The lots are full of new and used RV's that you can go into
and explore.
In fact, I have been walking so much during this part of my Florida RV
trip, that I haven't really missed my hiking.
While you are exploring the RV's, there are employees riding
around in golf carts that stop and offer you free bottles of water. The
place is so big, the sales and service employees use golf carts to get
around.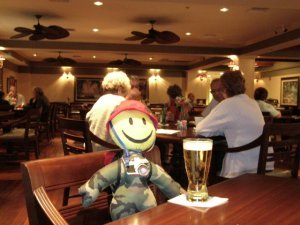 Jill and Jose were members of the Crown Club. This means that
while their coach was being serviced, they got a site in the Crown Club
section of the Lazy Days property.   The membership privileges include
complimentary breakfast, lunch and evening appetizers at the Crown Club
clubhouse.   The food is very tasty and they even serve cocktails, wine
or beer with the afternoon meal and evening appetizers.
The clubhouse is nicely decorated, with a dining room, bar and
comfortable lounging areas. There is WiFi and even a swimming pool
where coach owners can relax while waiting for work to be completed on
their coaches.
Not a bad set-up if you ask me!   Hike
---
Hiker Happy, reporting on my Florida RV Trip:
I had a blast over at the Florida RV Super Show in Tampa. We saw tons
of RVs of all kinds and brands. There were big and small motorhomes,
"million-dollar plus" luxury coaches, trailers, fifth wheels, pop-ups
and gear haulers. Here is a picture of me checking out the Airstream RVs –
they have a great look.
In addition to all the RVs, we saw a gigantic sand sculpture, bagpipes, harmonicas and clowns.
We also got a few pictures with some characters around the show –
like Teddy Roosevelt, a mime and a very tall cowboy. And I got to meet
Radar from the TV show M.A.S.H. – really, Gary Burghoff was there in
person! He is quite an amiable guy and he seemed as pleased to meet me
as I was to meet him!
We also were very happy that we got to meet John and Peggi McDonald in person — authors of the popular book, RV Living in the 21st Century.
This Florida RV trip had us  looking forward to the next FMCA rally!
Until next time,
Hike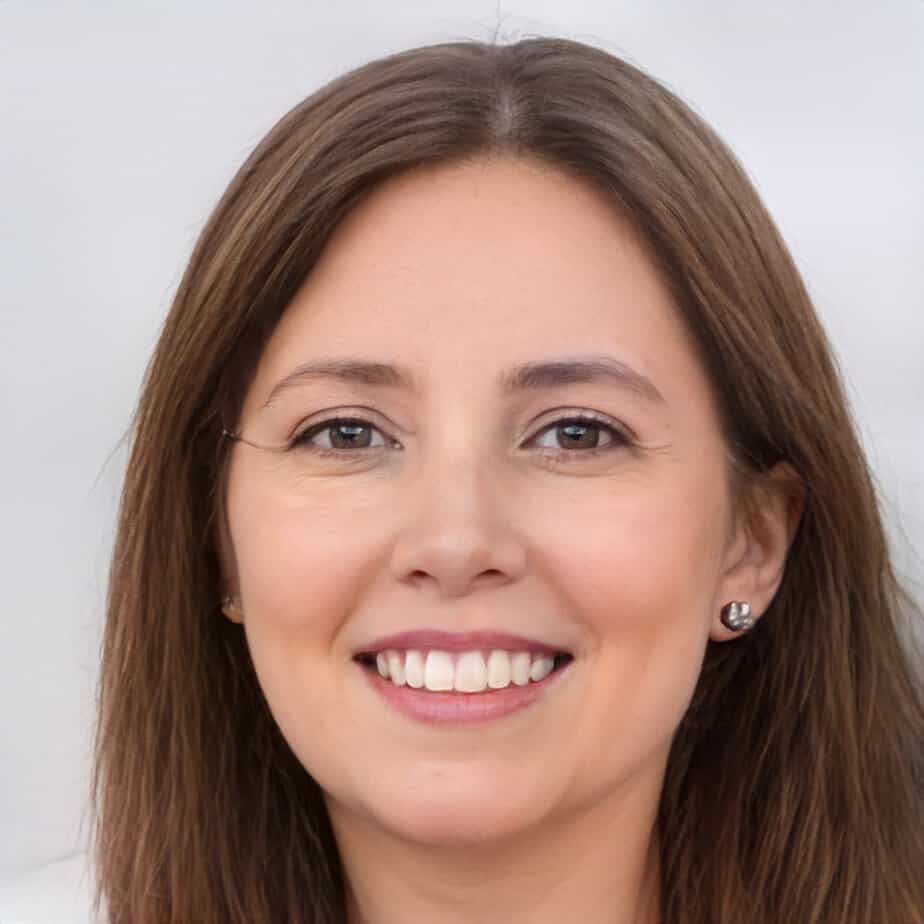 Jill Miller is the founder of Your RV Lifestyle. Trading corporate America for the open road, Jill, along with her partner Jose, began their RV journey, making an unconventional start by wintering in New Jersey. A natural adventurer, she was motivated by a desire to explore the USA and beyond, embracing the varied landscapes, communities, and cultures across the country.
For Jill, the allure of RV living was not about material accumulation, but rather the pursuit of an adventurous, fulfilling lifestyle. A lover of golf, bicycling, hiking, and line dancing, she has carried her passions across the country, engaging with them in diverse settings. Jill's commitment to the RV lifestyle came after years of careful research, numerous consultations with RV owners, and personal trials, including living in a rental RV.