Glacier National Park

Wow! We were very impressed with Glacier
National Park and will return again. We only spent a few days and
soon realized that we could have easily spent a few
weeks. The scenery is fantastic in this landscape of mountain peaks,
clear blue
lakes, rushing streams, meadows and waterfalls.
In 1932, Glacier National Park in
northwestern Montana and the adjacent Waterton Lakes National Park in
Canada were designated as the first International Peace
Park, commemorating the bands of peace and friendship between the two
nations.
Even though the two parks have separate administration and entrance fees, the
cooperation is reflected in wildlife and vegetation management, search and rescue
programs and joint interpretive programs.
There ia lot to do and see in the two parks, and in the
surrounding area. If you are passing through the northwest corner of
Montana, make time for this stop.
We will touch on a few things to do in Glacier National Park. based on what we
were able to learn and experience during our visit.
Drive the famous Going to the Sun Road, which crosses the Continental
Divide at 6,646-foot high Logan Pass.
Plan to drive it in your tow vehicle, not your RV. Vehicle
restrictions between Avalanche Campground and Sun Point prohibit
vehicles larger than 21 feet in length or 8-feet wide including mirrors.
Especially near Logan Pass the road is narrow and winds along the
cliffside.
You can drive this famous Glacier National Park
road in either direction. The road is about 50 miles long from West
Glacier to St. Mary. One suggestion we
heard for those with a fear of heights is to drive the road from east to
west. This way the vehicle hugs the mountain instead of being on the
cliffside edge.

We did the drive in this westward direction and then the next
day we drove back to Logan Pass headed eastward. I am sometimes
bothered by heights myself and
found it was comforting to do the east to west drive first… this way I
knew
what to expect when we headed in the other direction. I will also say
that I have been on more harrowing roads elsewhere in our travels, so
don't be put off from taking this magnificent drive and stopping at the
many scenic overlooks. It is a key part of the Glacier National Park
experience.
If you prefer not to drive, then you can take one of the vintage red
sedans, called "jammer buses". There is a long-standing history
associated with the "red
bus" in Glacier National Park. Your fee will get you an informative
narrated tour as well as leaving the driving to someone else.

There are also less expensive shuttles throughout the park without the narration
and designed primarily as transportation for hikers.
When driving the Going to the Sun Road, Sun Point is
a good place to stop for
a quick walk to a beautiful lookout point over St. Mary's Lake. You can
also continue further on the 1.2 mile Sun Point Nature Trail to Bering
Falls.
Logan's Pass sits atop the Continental Divide. It is 32 miles
from West Glacier (18 miles from St. Mary), with a Visitor Center and a
number of trailheads.
Before you make the drive pick up a flyer entitled "Points of
Interest Along
the Going to the Sun Road". In fact, we think a stop at one of the
Visitor Centers is always a good first step to get oriented within a
park. We picked up the schedule of Glacier National Park programs and
hikes, trail maps, brochures and tips from the park staff.
---
You can enter Glacier National Park in several places. West Glacier and
St. Mary are located on the western and eastern park boundaries on either end of
the Going to the Sun Road.
In West Glacier, you will find Glacier National Park Headquarters
along with a post office, convenience store, gift shops, restaurant and
other services. There is also an interpretive Visitor Center in Apgar,
two mile inside the park's west entrance. On the west side, you can also
enter the park at Camas Creek or Polebridge – both north of West
Glacier.
On the eastern side, St. Mary has a Visitor's Center, small
grocery/general store, gift shops and other services. You can also
enter the park from the east at Many Glacier, East Glacier, Two Medicine
or Cut Bank.
There is one entrance to Waterton on the northeastern edge of the park.
See the historic lodges in Glacier National Park.
The Lake McDonald Lodge sports animal trophies and huge support logs
inside, and
a nice walkway to the lake out back. In East Glacier, "The Big Tree
Lodge" , as
it was once known, has gigantic Douglas fir trees in its lobby, and a
very interesting collection of historic photos to browse.
Do take the time to take the drive up to Many Glacier. The
drive and the Many Glacier Hotel in its majestic setting are worth the
short detour north of St. Mary. The hotel is a National Historic
Landmark and the largest lodge in the park. It is located on
Swiftcurrent Lake amidst rugged mountain peaks, with several trailheads.
If you drive a bit beyond the entrance road for the lodge, there is a
nice picnic area.
There are plenty of hiking trails. Stop by a Visitor Center for brochures
and trail maps. Here is a sampling of hikes within Glacier National Park:
Trail of the Cedars is a pleasant half mile loop through the old-growth cedar-hemlock forest along Avalanche Creek.
Hidden Lake Nature Trail is a 1.5 mile (one-way) boardwalk from Logan Pass to
the overlook; 3 miles to the Lake. It crosses through the Hanging Gardens of
Logan Pass, which is filled with wildflowers in spring to mid-summer.
Robert Fire walk with a ranger. Take a hike with a ranger in the Apgar/Fish
Creek area to learn about wildfire in the park, and especially the big Robert Fire in
2003. Check park programs for this walk or other ranger-led hikes that might be
available.
Swiftcurrent Lake Trail has its trailhead at the Many Glacier
Picnic Area or south end of the hotel. It is a 2.6 mile level trail
around the lake with views
of Grinnell and Salamander Glaciers, Mount Gould and Grinnell Point.
Highline Trail can be accessed from Logan Pass. It is 7.6
miles from Logan
Pass to Granite Park with a 500 foot climb, and another 24.4 miles from
Granite
Pass to Goat Haunt. And the very hardy can continue the 39.5 mile trip
to Waterton Townsite in Waterton National Park. Check with park staff
for hints on overnight options and border-crossing requirements.
Here is a hike we did that we did not find
specifically detailed in any of the park brochures. We learned of it
from a park ranger, when we asked about trails that could get us close
to a glacier. The trail begins at the Piegen Pass trailhead, but then
veers eastward through Siyeh Pass and ends back on the Going to the Sun
Road, about a mile west of the Sun Point parking lot. We parked in the
Sun Pass
parking lot, took a shuttle to the Piegen Pass trailhead, so we would be
within
walking distance of our car when we were done. We also opted to hike it
west to
east, because this meant about a 2400 foot rise and a 3400 foot descent.
It was
a phenomenal hike, with great views and changing scenery at every turn.
It was
about 12 miles long, with some strenuous stretches, but we highly
recommend it.
Boating: Guided boat tours are offered on most of the parks' larger lakes.
Cruise Waterton Lake to get a glimpse of both Waterton and Glacier National
Park. Rental boats are also available in a number of the lakes.
Horseback riding is available in Glacier National Park through Mule Shoe
Outfitters. Alpine Stables provides guided horse tours in Waterton National Park. There are also outfitters in East Glacier.
Bicycling is a popular way to tour the parks, but be aware
of the winding and narrow roads, with limited shoulder space. At
Glacier National Park, during busy summer
months and congested hours (11 a.m. to 4 p.m.), bicycles may not be
permitted along Lake McDonald between Apgar and Sprague Creek and
eastbound between Logan Creek and Logan Pass. We admired some very
determined cyclists along the Going to the Sun Road. The cyclists we
saw on some wider and less traveled roads seemed to be having a more
relaxing ride.
A fishing license is not needed to fish within Glacier, but anglers should be familiar with regulations and limits.
Rafting is available on the Middle and North Forks of the
Flathead River. A number of rafting companies offer trips of varying
length.
Wildlife includes squirrels, marmot, deer, gray jays,
ravens and songbirds. Look for the white mountain goat near Logan Pass
and at the Goat Lick turnout on route 2 south of the park. Big horn
sheep may be found in Waterton and Many Glacier Valley. The
International Peace Park is one of the few places in North America where
all the native carnivores survive. Elk, wolves, mountain lions, black
bear and grizzly bears are all part of the natural wildlife.
The park is open year round, and we suspect it must be beautiful
in winter for the adventurous traveler. Park brochures indicate that
the Going to the Sun Road
through Logan Pass is open only mid June to mid-October, but that lower
level
elevations remain open year round. The area of the "sun road" along Lake
McDonald is plowed year round, but other park roads may only be
accessible by snow shoe or ski. No snow mobiles allowed in the park.
The road to the year-round community of Waterton Park is plowed.
There appeared to be plenty of campgrounds surrounding Glacier National
Park. We were there in late August as the summer season was ramping
down, and found availability at most RV parks on the western side of
Glacier without an advance reservation. This is probably not the case
at the height of the season.
We stayed in two places, to experience both the private and public campgrounds as we travel.
San-Suz-Ed Campground was a friendly, very well-maintained
campground with level, shaded sites. The couple running the place have
owned it for 40 years.
The wife, Catherine, makes delicious pies for sale as well as Belgian
waffles for
breakfast. If you want a particular kind of pie, ask – she may make one
for you. We had apricot pie and pineapple sour cream pie, and both
were delicious. Camping fees ran about $30/night for full hook-ups
(Wifi available for $3/night). They do a campfire every night for
guests to meet and socialize. The park is located a couple miles from
West Glacier.
We also stayed at Apgar Campground in Glacier National
Park itself. This
is one of several campgrounds in the park, but since it was the only one
that accommodated 40′ rigs, we didn't look any further. It is a large
campground with
a nice outdoor amphitheater for park programs, large sites with picnic
tables and fire rings. It was $15/night no hook-ups, no showers.
Our bottom line – do visit Glacier National Park and stay awhile
to appreciate it fully. Hopefully we will get back again when we can
venture further north into
the Canadian part of this International Peace Park, further explore the
surrounding
areas, and hike more of the many trails.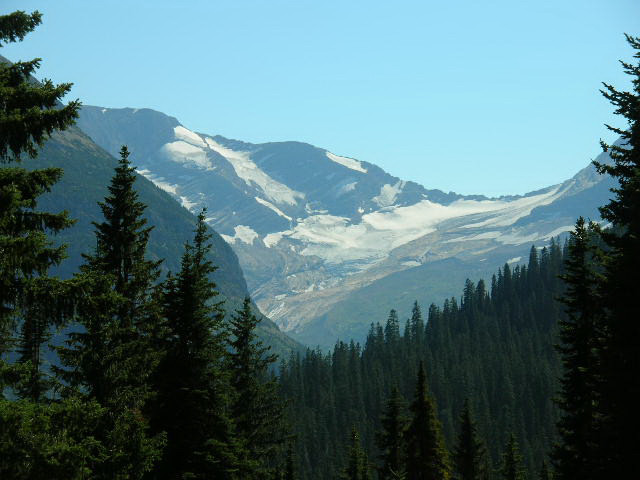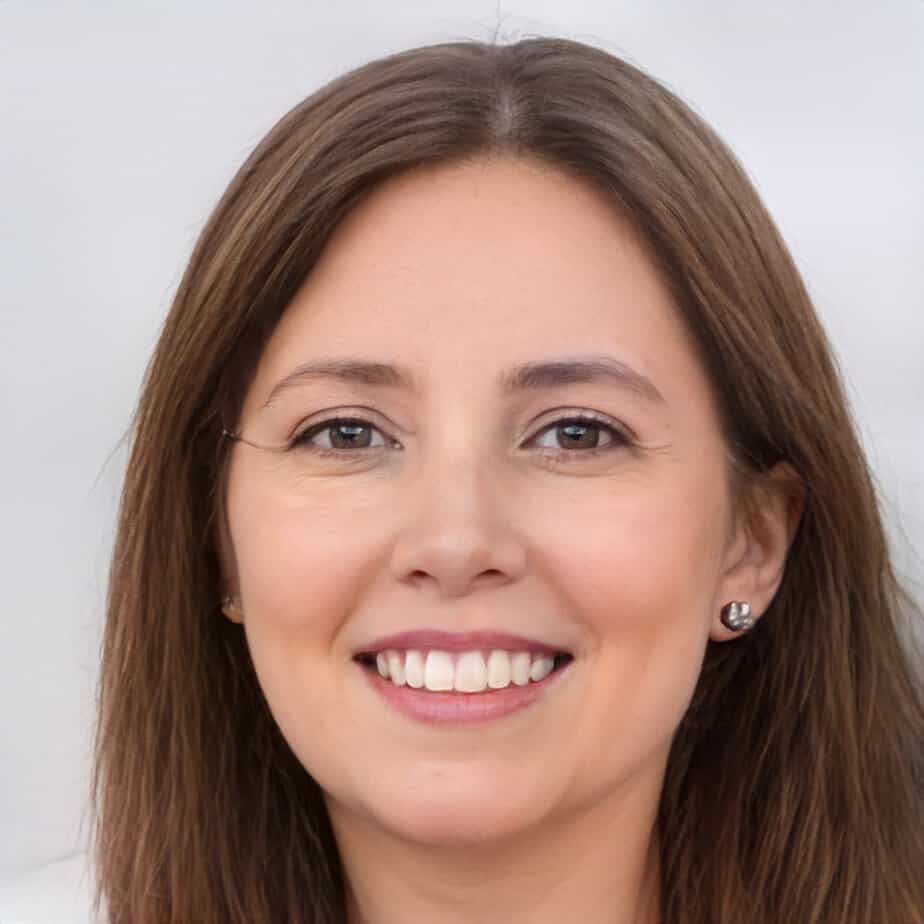 Jill Miller is the founder of Your RV Lifestyle. Trading corporate America for the open road, Jill, along with her partner Jose, began their RV journey, making an unconventional start by wintering in New Jersey. A natural adventurer, she was motivated by a desire to explore the USA and beyond, embracing the varied landscapes, communities, and cultures across the country.
For Jill, the allure of RV living was not about material accumulation, but rather the pursuit of an adventurous, fulfilling lifestyle. A lover of golf, bicycling, hiking, and line dancing, she has carried her passions across the country, engaging with them in diverse settings. Jill's commitment to the RV lifestyle came after years of careful research, numerous consultations with RV owners, and personal trials, including living in a rental RV.