New Mexico RV Travel
When we first made a New Mexico RV visit years ago, it was an unconventional trip.   We entered the state in our Saturn, following the tow truck that was carting our home down the highway before us. Due to a problem with our power steering pump, we were towed to Gallup New Mexico, where we ended up spending a few days caring for the necessary RV service.
While not the ideal circumstances for our first visit to the state, we made the most of the situation and got on with seeing the sights on our New Mexico RV journey:
New Mexico RV Travel — Gallup, New Mexico:

Even though we were headed eastbound, we drove into town singing the famous lyrics to "Get Your Kicks on Route 66", by Bobby Troup:

"Now you go through Saint Louis
Joplin, Missouri,
and Oklahoma City looks mighty pretty.
You'll see Amarillo,
Gallup, New Mexico,
Flagstaff, Arizona.
Don't forget Winona,
Kingman, Barstow, San Bernardino.


Won't you get hip to this timely tip:
when you…make that California trip.
Get your kicks on Route 66! "

Our first impression of Gallup was of a town hanging on to its former glory as a way point in the southwest for travelers on a cross-country trip. Historic old Route 66 runs through the center of this town, which once was a prime stop for tourists. Even today, the population of 20,000 may swell to over 50,000 on weekends.

Gallup is renowned as a key source for American Indian jewelry, pottery and rugs. There are plenty of shops and trading posts. The Navajo Nation lies to the northwest of Gallup and the Zuni Pueblo is south of town.
Along Route 66 in Gallup is the El Rancho Hotel, a National Historical Site that touts itself as the "Home of the Movie Stars" The hotel served as a headquarters for a number of movies filmed in the area over the years. Stop in to see the photo gallery of movie stars and the western-themed lobby and bar. And the restaurant's menu features some dishes named after the famous actors who dined there.
It is worth checking out the interesting murals downtown, which depict the town's history and heritage. Be sure to stop in at the Chamber of Commerce to pick up the brochures that describe the murals and their artists. In fact, a stop at the Chamber of Commerce is a good place to pick up material and learn about sights to see in the area.
The Gallup Cultural Center (GCC)is a good place to visit. There is a small museum of local Indian Cultural History and an exclusive art gallery that displays the art of some of the country's most renowned Native American artists, both traditional and modern. The GCC also has a small restaurant where you can take a lunch break after touring the museum and gallery.
Speaking of eating, we had dinner one night at Earl's, a casual local place that has been around since 1947. Our $10 barbequed rib dinner was large enough that we took home half the ribs for another meal. The owner also supports the community, providing an opportunity for craftspeople to sell Indian jewelry, pottery and the like.
New Mexico RV Travel — El Morro National Monument:
As a day trip from Gallup, we visited El Morro National Monument. El Morro, Spanish for headland or bluff, marks a famous pathway used in ancient and more recent historic times. The main thing to see is the Inscription Loop Trail, a half mile walk past many Spanish and Anglo inscriptions, as well as pre–historical petroglyphs. Be sure to see the short film in the Visitor Center first and pick up a copy of the trail guide to help you spot and understand the various inscriptions. You can continue your walk up to the top of the mesa for some nice views and to see the partially-excavated ruins of an Ancestral Puebloan village. We found it to be a worthwhile stop.
Other places to visit are El Malpais National Monument and the Ice Caves – we didn't get there on this New Mexico RV trip; we will have to catch them next time.
New Mexico RV Travel — Acoma Pueblo:
A bit beyond Grants is Acoma Pueblo and the Acoma-owned Sky City Casino and Travel Center. There is RV parking at the Casino and at the Rest Area at this exit (exit 102/Sky City). We didn't spend any time in the casino, but others might want to try their luck if their New Mexico RV itinerary passes this way.
We did visit the Acoma Pueblo and would highly recommend taking the tour. You drive to the Sky City Cultural Center where you pay for the tour (and for a camera permit if you wish – we didn't bother and were glad that we were able to just focus on the interesting tour guide). There is a short bus ride up to the mesa-top Acoma Pueblo and then a walking tour. We were there in September after the main tourist season, and the tour lasted about an hour and a half. It was a very interesting experience, giving us insight into the culture and pride of these people.
New Mexico RV Travel — Albuquerque:
There is a ton to do in this area, and we will only scratch the surface on this New Mexico RV trip. Our first day was spent on housekeeping chores after a week of boondocking. Then we did some web searches for line dancing in the area. No line dancing to be found, but we did happen upon the website for the Albuquerque Swing and Country Western Dance Club. From there we found Cowboys, a place with lessons (West Coast Swing and the Hustle on the Wednesday night we were there) and dancing. It turned out to be a lot of fun, and as we suspected, we learned about a couple other venues we could try in the area.
Anyway, the next day we stopped in at the Camping World on the west side of Albuquerque and then headed south to drive a bit more of Route 66 over to Old Town. We stopped at the Visitor Center and got tips on hiking, biking, the New Mexico State Fair and other places we might want to visit on our this New Mexico RV journey.
We spent the afternoon strolling around Old Town, browsing the shops and the sculpture garden at the Albuquerque Museum. It is definitely worth spending some time enjoying the pleasant atmosphere and adobe architecture of this historic downtown area. And if you have the time, right next to Old Town and within walking distance is the Museum of Natural History and the Atomic Museum. Another tip is to check into the docent-led tours at the Albuquerque Museum – we suspect that could be worthwhile, even though we didn't get there in time to take one of the tours (they were at 11am the day we were there). The Zoo and Aquarium are also nearby.
We spent another day over at the New Mexico State Fair. In addition to the usual livestock, there were buildings showcasing Hispanic, African-American and Native American art, exhibits and handicrafts. Our $5 admission price also included some free shows (tropical birds, Bengal tigers, a hypnotist and some impressive bike/skateboard maneuvers). And beyond what we had a chance to see, the New Mexico State Fair also includes other entertainment, rodeo shows and more. It runs for over two weeks in September every year.
A good hike in the area is up at Sandia Crest. At over 10,000-ft. elevation, the weather is a bit cooler – we actually found a bit of snow on the trail in September.
We drove up to Sandia Crest and then hiked the Sandia Crest Spur trail along the cliffside, with some great views. When we got to the Sandia Peak Tram House, we hiked back on the main Sandia Crest trail back to where we had parked. We even got to see a hang glider take off from Sandia Peak. It is somewhat different, hiking on a mountain and looking out at a city.
The Sandia Peak Tram is advertised as the world's longest aerial tramway. So if you don't want to drive and hike, then you can take the Tramway up to the top. Of course, you have to pay to do that ($15 as of September 2006). There is a restaurant up at the top too.
A quirky place to visit during a New Mexico RV stay in the Albuquerque area is the Tinkertown Museum. This is not like any normal museum . It is described as "Ross J. Ward's life work, one of New Mexico's most renowned folk art environments. "
For over 40 years, Ross Ward carved and collected and constructed a 22-room museum amidst walls made of glass bottles. It celebrates western memorablilia with an amazing attention to detail and good humor. Tinkertown is located on the Turquoise Trail in Sandia Park on NM 536 on the way to Sandia Crest. Make a stop and take your time to appreciate the effort and heart that went into this inventive creation.
We also got out on our bicycles while on this New Mexico RV trip. There is a map of the Albuquerque bicyle trails that you can pick up at the Visitor Centers. There is a nice paved trail that runs for miles along the Rio Grande River, including the Old Town area. We rode the section of the trail north of the Rio Grande Nature Center, and had great views of Sandia Crest. The Nature Center is worth visiting too – it is a preserve with lots of geese and ducks and some interesting exhibits.
New Mexico RV Travel — Balloon Fiesta:
An annual event and a popular stop for New Mexico RV visits. This was our first time at the Balloon Fiesta. We stayed in the standard RV parking, which is dry camping for about $25/night. This is more than we usually pay for a full hook-up, but it is a good location for seeing the Balloon Fiesta festivities.
We walked over to Balloon Fiesta Park most of the time, and a few times caught the free shuttle that was provided for the RVers parked here. There are more expensive sites that have power and water, a bit closer to Fiesta Park. If you are inclined to pay the price, book in advance for this portion of your New Mexico RV travel. From our perspective, the standard RV parking was just fine.
We did not have great weather while we were here, which is always a risk you take when attending the Balloon Fiesta. But we did see a Mass Ascension of the balloons and some good entertainment. More details on that here.
New Mexico RV Travel – Santa Fe:
See our page on the sights in the Santa Fe area. We spent about a week in a Happy Camper Park in San Juan Pueblo so we could visit Santa Fe, Taos and other nearby sights.
New Mexico RV Travel — Mesilla:
On a separate New Mexico RV trip, we made a stop in Old Mesilla, a quaint little town just outside Las Cruces.
Historically, Mesilla was an active bustling community due in part to the fact that two main trails crossed in Old Mesilla: the Chihuahua to Santa Fe trail and the San Antonio to San Diego trail. In 1881, it faded as a commercial center when the railroad by-passed Mesilla in favor of Las Cruces.
Today, you can explore the old west history, see the pretty San Albino Church, historic buildings and town plaza. Browse the shops and have a bite to eat.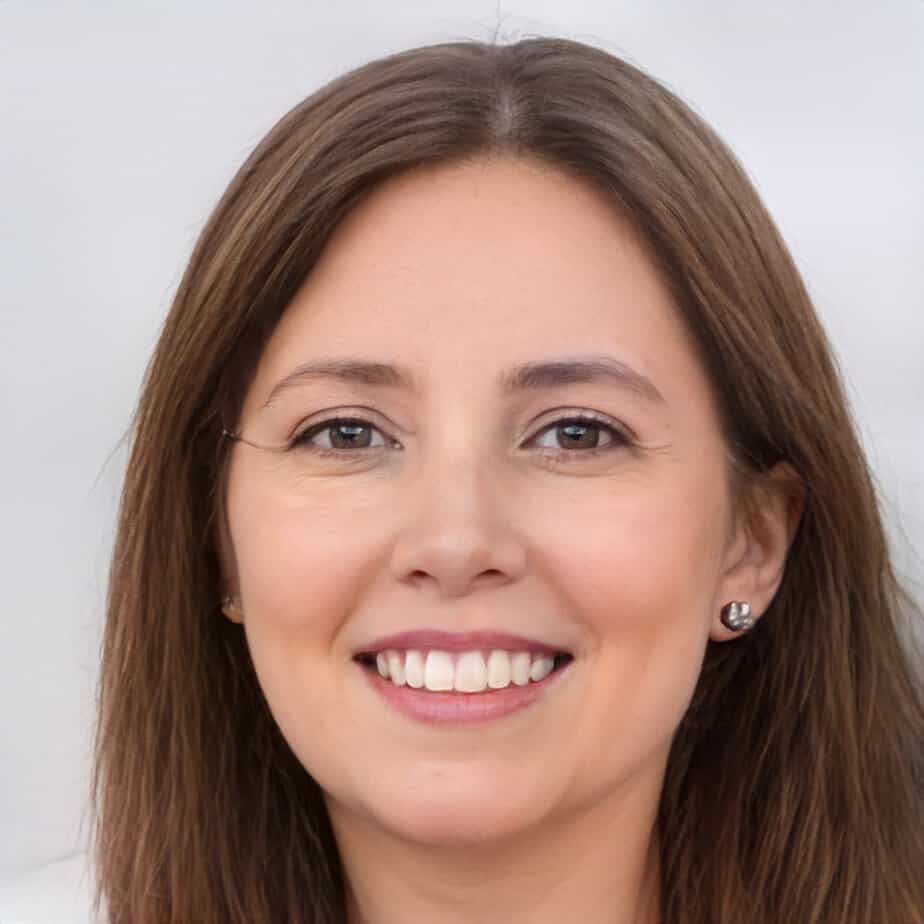 Jill Miller is the founder of Your RV Lifestyle. Trading corporate America for the open road, Jill, along with her partner Jose, began their RV journey, making an unconventional start by wintering in New Jersey. A natural adventurer, she was motivated by a desire to explore the USA and beyond, embracing the varied landscapes, communities, and cultures across the country.
For Jill, the allure of RV living was not about material accumulation, but rather the pursuit of an adventurous, fulfilling lifestyle. A lover of golf, bicycling, hiking, and line dancing, she has carried her passions across the country, engaging with them in diverse settings. Jill's commitment to the RV lifestyle came after years of careful research, numerous consultations with RV owners, and personal trials, including living in a rental RV.