Hiking Superstition Mountains & Area

While in the Apache Junction area, we went on a few trips hiking
Superstition Mountains and nearby wilderness lands.  
The hike to the top of the Flat Iron in the Superstition Mountains was
by far the most dramatic and exhausting.   This is not a hike to be taken
lightly, as it involves scrambling up (and down) rocky terrain and it
is very easy to get lost.
If you decide to go for it, start early and be prepared with
sufficient water and food.   Bring your camera and try to go on a clear
day to get the very best view from the top.     If possible, go with
someone who knows their way hiking Superstition trails.     If that isn't
feasible, stop in the Lost Dutchman State Park and ask a ranger for some
instructions on how to stay on track.
Start the hike on Siphon's Draw Trail in Lost Dutchman State
Park.    When this trail ends, you start climbing up the canyon.    The
trail is relatively evident for a while, but then you need to make your
way over the slick rock chute.     It may not be very clear where you are
supposed to go, but if you navigate correctly, you will start seeing
some white paint marks to help guide you along correct "path", although
we use the term "path" loosely.    Mostly, the paint marks will tell you
which rocks to climb over.
We guesstimate that this hiking Superstition Mountain adventure
was about 6 miles roundtrip.    It is a challenging climb — well worth it
for a sense of accomplishment and the great views at the top.
Another more moderate hike is the Weaver's Needle Loop.   The
trailhead starts at the popular Peralta Trailhead.   To get to this
trailhead, travel east of Apache Junction on Route 60.   At around
milepost 204 look for a sign for the Peralta Trailhead (a left turn).  
The road is initially paved as it heads through a housing development
and then becomes well graded dirt.    We think we traveled between 7-9
miles on this road before we found the parking lot for the trailhead.
Follow the Peralta Trail (#102) up Boulder Canyon. For the first
1.5 miles or so the trail more or less follows Peralta Creek.    Then it
begins climbing more steeply to Fremont Saddle with nice hoodoos on your
left and a great view of Weaver's Needle.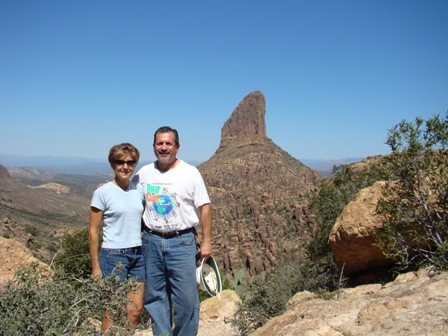 This is as far as we hiked. We stopped and had a snack and then
made our way back – about a 5-mile round trip hike.    If you want to
hike longer, you continue down Peralta Trail and eventually connect with
Dutchman's Trail (#104).
We also did several hikes with the Hiking Club at the Countryside
RV Park.   These included a hike around Saguaro Lake, along the Salt
River and in the Usery Mountain Recreation Are.    We were thrilled to see
all the spring flowers in bloom amidst the beautiful Sonoran desert.
We also did the Treasure Loop and Jacob's Crosscut Trails near
Lost Dutchman State Park.    We parked at the Jacob's Crosscut Trailhead
on First Water Trailhead Road. (Take AZ-88 east from US-60 through
Apache Junction, past Goldfield and just beyond the entrance for Lost
Dutchman State Park.    Turn right at the sign for First Water Trailhead
and take the road 1/2 mile to the sign for Jacob's Crosscut.    If you
start off on the riverbed, that's not the trail.)
The bottom line is that there are tons of opportunities for hiking Superstition Mountain and other trails in this scenic area.     Be
sure to get some maps and input from a local Chamber of Commerce and/or
hiking group.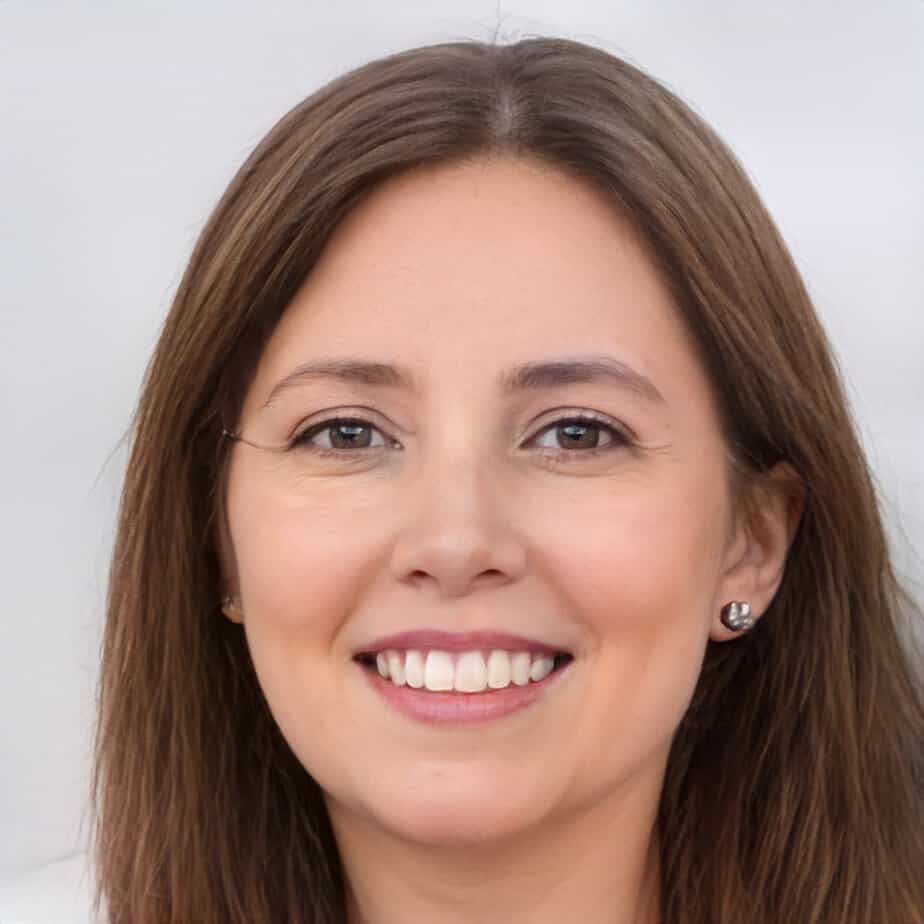 Jill Miller is the founder of Your RV Lifestyle. Trading corporate America for the open road, Jill, along with her partner Jose, began their RV journey, making an unconventional start by wintering in New Jersey. A natural adventurer, she was motivated by a desire to explore the USA and beyond, embracing the varied landscapes, communities, and cultures across the country.
For Jill, the allure of RV living was not about material accumulation, but rather the pursuit of an adventurous, fulfilling lifestyle. A lover of golf, bicycling, hiking, and line dancing, she has carried her passions across the country, engaging with them in diverse settings. Jill's commitment to the RV lifestyle came after years of careful research, numerous consultations with RV owners, and personal trials, including living in a rental RV.