Rhode Island RV Travels
Rhode Island may be the brunt of many small state jokes, but who gets the last laugh?
Our Rhode Island RV travels mean a great summer destination, with plenty of beaches, music, seafood and water vistas in the "Ocean State".
Newport Area:
We visit RI every few years and often stay at Melville Ponds Campground, a great little park managed by the town of Portsmouth.
The Melville Ponds location in Portsmouth is convenient for getting to Newport. Portsmouth is one of three towns on Aquidneck Island (Newport and Middletown are the other two). Many people visit the Newport area and don't even realize they are on an island.     The Newport Pell Bridge is at the southern end; the Mount Hope Bridge connects Aquidneck to Bristol at the northern end; and to the east, the Sakonnet River Bridge leads to Tiverton and Little Compton.
Our Portsmouth Rhode Island RV location also set us up nicely to attend the Bristol Fourth of July Parade.   Bristol is a lovely seaside town that takes great pride in their Annual Fourth of July Celebration, the oldest continuous celebration of its kind in the United States.
In keeping with the long standing tradition of Bristol parade-goers, we went over early in the morning.   We set up our chairs and then went in search of a bagel shop.   Once nourished, we walked the parade route, enjoying some people-watching as the red-white-and-blue-bedecked crowds arrived and staked out their piece of sideline.
It is a fine parade, and we had been forewarned that it would be a long one, so we were prepared to just sit back and enjoy the day.   There were numerous firework displays in the area on various dates around the 4th, so we had plenty of choices for our evening entertainment.
| | |
| --- | --- |
| | One year we timed our stay in Rhode Island so that we could take in Newport's Tall Ships celebration.   We spent a day touring around Newport, visiting on board some of the Tall Ships and later watching the fireworks.   On the last day of the event, we set up chairs over at Fort Adams to watch the Parade of Sail as the ships departed.   |
After the holiday, we took in some other sights.   One day, we walked the Cliff Walk in Newport – a scenic 3.5 mile walk (one-way) along the water and the "backyard" of several mansions. We walked from one end to the other, and then walked back on Bellevue Avenue, which is lined with some of the better known Newport mansions. You can also catch the trolley back.   We paid to park at Easton Beach, but you may find some free parking spaces along Narragansett Ave, which is about a half mile into the Cliff Walk, right near the Forty Steps. 
We had been to many of the Newport mansions in the past, so we didn't do any of those tours this time around.   But if you've never been to the mansions, they are a "must-see" in Newport.   Save a few bucks by purchasing an admission pass that gets you into your choice of several mansions (including Green's Topiary over in Portsmouth).
Our Rhode Island RV location in Portsmouth also worked out well for getting to the beach. There are several beaches in Newport.   Or you can head over the Newport Bridge for a 30-40 minute drive to the South County beaches.    From Melville Ponds, we went to Scarborough State Beach and R.W. Wheeler State Beach (locally known as Sand Hill Cove beach).
Our Rhode Island RV stay is usually for a couple months, so we sometimes buy a non-resident, seasonal beach pass, which is good for all the State beaches.   There are also town beaches with separate admission fees, such as Narragansett Beach.    We usually stick to the state beaches during our Rhode Island RV trip.
We also returned to Bristol for a bike ride on the East Bay Bicycle Path – a nice 14-mile paved path that runs from Bristol through Warren, Barrington and up to East Providence.
For the shopper, there are plenty of shopping opportunities in this area.    Downtown Newport has all kinds of specialty shops, and in Middletown and Portsmouth there are stores for groceries, clothes, home improvement, household goods and other everyday needs.
Point Judith:
Another great Rhode Island RV park is Fishermen's Memorial State Park in Point Judith (officially Narragansett).   This lovely state park is in high demand during the summer season (as is Melville Ponds), so make reservations ahead of time.    In the case of Fisherman's, this means sending in your request via regular US mail beginning in January. The RI state park website has all the details on making reservations.
The location is very convenient to southern Rhode Island.   While we were here, we rode our bicycles around the area, and on the William C. O'Neill bike path that extends from Peacedale to the train station in Kingston (not too far from the University of Rhode Island). Pick up a map of the RI bicycle paths at one of the visitor centers or local bicycle shops.  
While at Fishermen's, we also spent a couple days on the beach – both Scarborough and Sand Hill Cove are practically around the corner.   Charlestown and Misquamicut are a bit further west along the RI coast.    By the way, if you are looking for other Rhode Island RV parks right on or near the beach, you may be able to get in on a first-come, first-serve basis at Charlestown Breachway and Burlinggame State Park.   Check the state park website for Rhode Island RV camping in state parks.     It is a good idea to call ahead to confirm the latest rates and policies. 
One year while we were in southern RI, we attended a number of free summer concerts in the nearby communities of Peacedale, Wakefield, Narragansett and Wickford.    We found about some of these concerts in the Rhode Island Visitor Guide, but we suggest you also check local papers or the web for updated times and locations.
One day, we went down to the fishing boats in Galilee in mid-afternoon and bought a couple lobsters, which we took right back to the campground and steamed (not boiled!) in a few inches of water. Delicious! If you are into clamming, there is a place you can do that right near Fishermen's Rhode Island RV campground.
And one year we were in the area in time to attend a Rhode Island RV event held by a local FMCA chapter.    We decided to call and join them. Perfect timing for a great time.   The Rhode Island RV group camped at Ninigret Park for the Charlestown Seafood Festival.   Music, local seafood and right near the beach!  
Block Island:
We also rode our bikes over to Galilee, where we took the ferry to Block Island and spent a day riding around the island and eating. We started the day at the Airport Diner for breakfast, then rode around, then had some chowder and calamari for lunch and rode some more.   We ended the day with some ice cream and a little bit of browsing in the shops.
The island has some hills, but we think bicycling is a great way to see the scenery and views of the sea.   If you aren't up to manual power, there are places to rent mopeds to get around.   There are beaches if you are looking for sun and sand.   Or you can just stay at the Old Harbor to shop and eat.    Local establishments often have live entertainment in the evening.
It's a good idea to pick up the Guide to Block Island at the ferry station a few days before you make the trip over, so you can familiarize with the island and decide how you are going to spend your time.
Western Rhode Island RV

:
After our time at Fishermen's, we spent the rest of our Rhode Island RV trip at Oak Embers, a small park out in the western part of the state.   While this was pretty much in the middle of nowhere, it worked out okay for us.  
We took advantage of the wooded location to take a few hikes in the nearby Arcadia Management Area.   Nothing as spectacular as some of our hikes out west, but a good way to get some exercise and tranquility.
The winding country roads were great for long motorcycle rides.   And if so inclined, Stepping Stone Ranch was just across the road, where you can arrange to go on a trail ride.
We enjoyed the fact that we were not far from Mishnock Barn, where we had a chance to put on our dancing shoes again and see how many line dances we have forgotten or never learned.
Even though the campground is in a rural area, it is not that far from suburban towns with plenty of the usual stores. After all, this is Rhode Island.
We took a site with metered electric, so that if we decided to move the rig to go off on a a couple side trips elsewhere in the area, we could do so without paying for something we weren't using.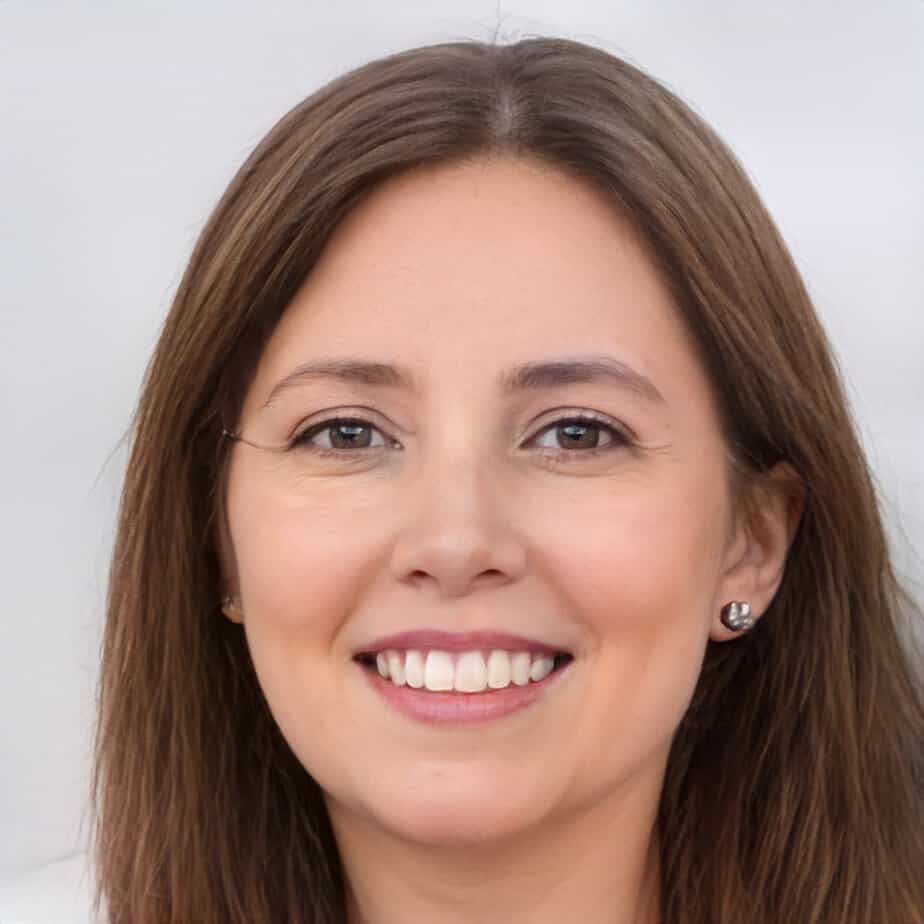 Jill Miller is the founder of Your RV Lifestyle. Trading corporate America for the open road, Jill, along with her partner Jose, began their RV journey, making an unconventional start by wintering in New Jersey. A natural adventurer, she was motivated by a desire to explore the USA and beyond, embracing the varied landscapes, communities, and cultures across the country.
For Jill, the allure of RV living was not about material accumulation, but rather the pursuit of an adventurous, fulfilling lifestyle. A lover of golf, bicycling, hiking, and line dancing, she has carried her passions across the country, engaging with them in diverse settings. Jill's commitment to the RV lifestyle came after years of careful research, numerous consultations with RV owners, and personal trials, including living in a rental RV.