RV Trip to Grand Canyon
When we made our RV trip to Grand Canyon National Park, we wanted to do some hiking, see as much as we could and keep costs down.
We planned to visit both the South Rim and the North Rim on our RV trip to Grand Canyon National Park.
Our first stop was the South Rim.
Where to stay? Since we had just spent three weeks at Thousand Trails Verde Valley, we were well equipped to boondock on our RV trip to the Grand Canyon. There is dispersed camping (boondocking) in the Kaibab National Forest. You must be at least a quarter mile from the main road, US highway 180/AZ Highway 64. There are National Forest service signs posted for several side roads where you can boondock. We ended up staying off a road marked 688, one of the Forest Service roads south of Tusayan.
There was also dispersed camping permitted north of town. Going north out of Tusayan approximately a half mile, turn left on North Jim Loop Road.
Other campground options for an RV trip to Grand Canyon include the following:
The U.S. National Forest Service also manages an organized campground called Ten X. Dry camping sites are first come, first serve. Headed north on 64, it is on the right side of the road about 2 miles south of Tusayan. As of June 2006, sites were $10/night and there was a 40-foot RV maximum. There are no hook-ups or dump station, but the campground does have picnic tables, fire rings, barbeque grills, water, vault toilets, trash receptacles, and a camp host.
There is a commercial campground called Camper Village in the town of Tusayan.
In the park itself, the National Park Service operates Mather Campground (30-ft. maximum RV length). Trailer Village, adjacent to Mather campground, is operated by Xanterra and offers full hook-up sites for RVs up to 50 ft. in length.
Desert View Campground is on the eastern edge of the park, about 26 miles east of the main hub of Grand Canyon Village on the South Rim. It might be worth checking out if you were going to spend a night or two in the Desert View area of the park. Although there is also dispersed camping in the Desert View area of the Kaibab National Forest.
What to see? In making this RV trip to Grand Canyon National Park, we wanted to do more than just peek over the edge. We were interested in doing some hiking and seeing the Grand Canyon from different vantage points.
When we arrived, we got oriented.
We stopped at the National Geographic Visitor's Center to look at the exhibits and see the IMAX movie about the Grand Canyon. Since we didn't plan to splurge on river rafting or helicopter tours, the movie gave us a sense of these experiences and some history. We think it was worth doing.
Then we drove into the park and got a map and a copy of The Guide, which lists the hikes, ranger programs and details about the shuttles that traverse the South Rim.
We looked out at the awesome Canyon at Mather Point and then walked a bit of the paved Rim Trail up to Yavapai Observation point.
Then back to the rig to plan some hikes.
RV Trip to Grand Canyon – Hiking
What to hike? We ended up doing three hikes in three days on this RV trip to Grand Canyon South Rim. We enjoyed all of them. It is really important to read the Park Service material on hiking and heed their recommendations. Take plenty of water AND food. Do not try to hike to the river and back in one day. Avoid hiking in midday heat. These are just a few of the suggestions.
We started early for all three hikes:
We got up before the crack of dawn one day to see the sunrise at Mather Point. Then we rode the shuttle out to Hermit Rest on the western end of the South Rim. (We had a nice chat with the shuttle driver, a fulltime RVer working in the park) We hiked from Hermits Rest to Hopi Point. This section of trail was about 6 miles of unpaved trail along the rim of the canyon. It was a great experience to be so close to the edge (despite my fear of heights, it was fantastic!) We were also glad that we started early, since it was not at all crowded for most of our hike. At Hopi Point, we caught the shuttle back to the Grand Canyon Information Center near Mather Point, looked at the exhibits and caught the end of a ranger talk.
The next day we joined the ranger-led hike at 7:00 AM along the South Kaibab trail to Cedar Ridge. It was very informative to hear some canyon geology from the ranger as we climbed down the trail to Cedar Ridge. At this point, everyone was on their own to spend time at Cedar Ridge, continue or return.
We enjoyed a snack and a rest for our feet and walked out on the ridge to take more pictures. We were lucky to see a couple mule trains as they returned up the trail (a sight we didn't want to miss on our Rv trip to Grand Canyon National Park!)
And then we made the climb back up. This was a three-mile hike round trip, but it feels longer because it is down hill one-way and uphill on the return. Cedar Ridge is very scenic, so it is a hike worth doing.
When we got back to the top, we drove over to the Shrine of the Ages area. We had a picnic lunch and strolled around the memorial.
Then we drove over to Canyon Village and took a look at the view there. We also strolled through the various buildings in this area: Bright Angel Lodge, Lookout House, Kolb Studio, El Tovar, Hopi House and Verkamps. Whew! When our feet couldn't take any more, we returned to the rig to relax.
Day three of hiking was a long one. We hiked the Bright Angel Trail to Indian Gardens and back. The Park Service doesn't recommend that you try to hike any further than this point in one day. It was a 9.2 mile round trip, almost all uphill on the return trip – so it was plenty long for us. When we got to Indian Garden, we were tempted to hike out to Plateau Point, which would have added another 3 miles to the hike and given us a view down at the Colorado River. But this would have been 3 miles in direct sun with no shade, so we opted to forego this option. Climbing back up Bright Angel Trail, we were glad we had skipped the extra miles.
Next stop: The next stop on our RV trip to Grand Canyon National Park was a brief visit to Desert View. It is worthwhile to see the lovely view at this end of the Canyon. Be sure to go into the Watchtower and see the views from the top floor and the outdoor platform on the second floor.
At this point, we made a detour from our RV trip to Grand Canyon, to see Lake Powell. We had also planned to make a stop at the North Rim later in our travels. However, there was a fire buring north of the canyon. So we kept tabs on current conditions while we were at Lake Powell. If we didn't get to the North Rim on this RV trip to Grand Canyon National Park, we would definitely make it a part of our next RV trip to Grand Canyon.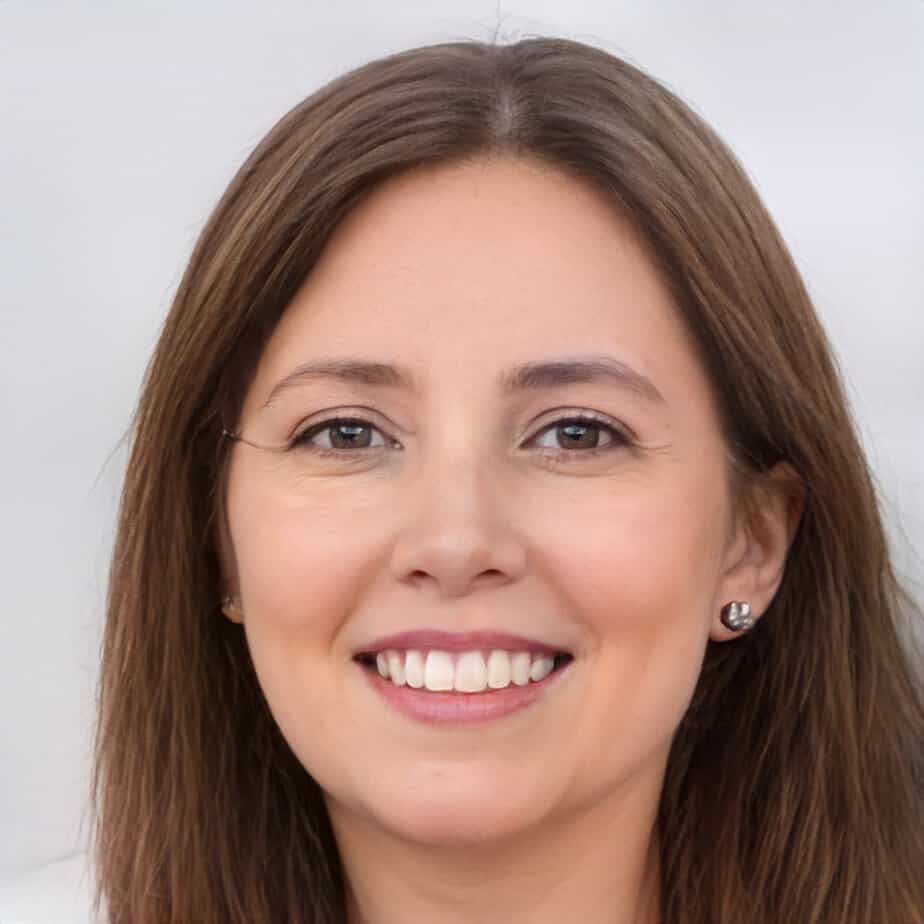 Jill Miller is the founder of Your RV Lifestyle. Trading corporate America for the open road, Jill, along with her partner Jose, began their RV journey, making an unconventional start by wintering in New Jersey. A natural adventurer, she was motivated by a desire to explore the USA and beyond, embracing the varied landscapes, communities, and cultures across the country.
For Jill, the allure of RV living was not about material accumulation, but rather the pursuit of an adventurous, fulfilling lifestyle. A lover of golf, bicycling, hiking, and line dancing, she has carried her passions across the country, engaging with them in diverse settings. Jill's commitment to the RV lifestyle came after years of careful research, numerous consultations with RV owners, and personal trials, including living in a rental RV.