Hiker Happy's RV Trip
Hiker Happy's visit to our home has been a highlight for us, making for a great RV trip. Hike, as we like to call him, has been doing a great job keeping up his travel blogs.
(Want to know more about Hiker Happy?)
---
If you are already familiar with how Hike came to visit our place, then enjoy the tales of his RV travels:
Hiker Happy, reporting on my RV Trip in Thermopolis Wyoming:
So here I am checking out the hot mineral pool at the Fountain of Youth RV Park in Thermopolis Wyoming. As part of our stay at this campground, we had free use of the mineral pool that is on the RV Park property. Very relaxing!
We spent a couple nights here in Thermopolis. It's main claim to fame are the large mineral hot springs. Be sure to visit the Hot Springs State Park where you can walk around the hot springs and/or use the State Bath House to try out the healing water. Or for more fun, go to the Star Plunge which is located in the State Park and has an indoor and outdoor pool, water slide, vapor room and more.
Also in Thermopolis is the Dinosaur Center, with some extensive exhibits and lots of dinosaurs on display. And they also have tours to the nearby dig sites during good weather.
Just south of Thermopolis is the scenic and geologically significant Wind River Canyon. We made this beautiful drive through the Canyon on our way into Thermopolis.
There are other things to do in and around this area, so it's worth checking out if your RV trip will take you through this part of the Wyoming.
Oh, and I forgot to mention that we also had a great visit to Salt Lake City – more about that RV trip here.
Until next time, Hike
---
Hiker Happy, reporting about Apache Junction Arizona:
A few days ago, we left Tucson and traveled to Apache Junction, Arizona. The mountains around here are spectacular. Jill and Jose took me on a short hike to see some California Poppies that were growing behind the house of some line dance instructors they met. There were acres of poppies!
The first day we got to Apache Junction, we line danced from 8:00 to 9:00 am at our RV Park, called Countryside. Then we went to another community in Mesa called Valle del Oro where we danced from 9:45 to 11:30 am. After we left Valle del Oro, we went to another park called Golden Vista where we danced from 12:30 to 3:00 PM. Boy, do my feet hurt!
The next day we danced again for an hour in the morning. Then we joined the Hiking Club from Countryside and hiked in the Tonto National Forest. It was a good hike along the Salt River. We had hoped to see some wild horses, but none were in view. After the hike, the group had a wiener roast…yum.
This afternoon Jose and I rode his motorcycle from Apache Junction to the little town of Tortilla Flat. The ride was very exciting, with a lot of curves and a couple single lane bridges.
We made several stops along the way – including the Superstition Museum and Goldfield Ghost Town. And of course, we stopped at the most popular – Tortilla Flat. One of the neat things here is that you can sit at the bar on a real saddle… check it out!
We soon realized that the scenery was so pretty we would have to come back with Jill and do the entire Apache Trail – read more about that adventure here! See you down the road.
---
Hiker Happy, reporting on my RV Trip and some RV shows:
Wow, we have been quite busy in the past several weeks. We attended four RV shows – two in Tucson, one in Las Vegas and one in Phoenix. The best part was getting to travel in the RV from show to show. The two in Tucson were held at Beaudry's RV center. One was called Beaudry's Western BBQ; the other was called Fiesta de Beaudry.
Beaudry RV is a large RV dealer in the Southwest. They host these shows regularly for the benefit of their customers – free food and entertainment, vendor booths and the opportunity to look at marvelous new and used RVs that are for sale.
Here I am with Flat Sarina, "hamming" it up at the Western BBQ. 
The other two shows were held in convention centers. The one in Las Vegas was a Sportsmen's Outdoor Show that included boats and ATVs along with RVs. The Phoenix show featured a lot of RVs, including a variety of toy haulers – really interesting to see all the latest floorplans. 
Jill and Jose' asked me to help man the booth they were working at. It was so exciting talking to all the people and telling them how a campground membership could be a valuable asset to them.
Hey, did I tell you what happened on the way to Tucson?
Well, our first adventure was on our trip through New Mexico where we experienced very high winds with gusts of up to 60 miles per hour. The winds were so high that it ripped one of our awnings. I had to help Jill and Jose secure the awning once we were able to find a safe place to stop. Thank you Wal-Mart for a safe haven for the night!
The next day, we were traveling in snow on our way to Tucson. I have never seen it snow in the desert. It was beautiful, although a bit unnerving to be driving in snow in the motorhome. Who would have figured we'd cross into Arizona in snow!
Once we got to Tucson, we stayed at Beaudry's RV Resort. A full service park, convenient to Tucson with an onsite Camping World.
The park has all paved roads, level sites, free WiFi. You have a choice of 50, 30, or 20 AMP service. Jose' tells me that 50 AMP service is really like 100 AMPS because there are 50 AMPS available on each of the two legs of the circuit.
Jill and Jose were able to enjoy the exercise room almost every day. I did not go since I am in such good shape. I have not gained or lost an ounce since I can't remember when.
---
Hiker Happy, reporting on my RV Trip:
Great news – we have a visitor for a few weeks. Flat Sarina has come all the way from Pennsylvania to spend a few weeks with me, Jose and Jill.    We decided to show her some of the local cactus as one of her first sightseeing adventures.
We all went over to the Escapees Saguaro Coop in Benson Arizona so she could learn a little bit about desert plants and the RV lifestyle… (plus Jose and Jill wanted to go to the line dance class!).
You can read more about her visit with us. She kept right up on our fantastic hike in Chiricauhua National Monument in southern Arizona. I am really on a roll here. It wasn't that long ago we were hiking in El Paso, now the Chiricahuas…I am indeed Hiker Happy!
---
Hiker Happy, reporting on my RV Trip:
We finally we got out to do some hiking. On our way headed out of Texas, we made a stop in El Paso. We were lucky to have a friend who showed us around town, and got us out hiking! Yea! Finally!
We went hiking in Franklin Mountain State Park, the largest urban park in the nation. It is the southernmost tip of the Rockies. We started our climb off Transmountain Rd. at the "Smuggler's Pass" parking area on the east side of the pass.
El Paso is at an elevation of about 3700 feet. The mountain we climbed is shown on maps as 6700 feet. We climbed almost to the top, to a formation that is sometimes referred to as the "thumb", although we found it more fitting to call it the "elephant" or "mammoth".
In the Tom May's section of Franklin State Park, there is camping available and many different hikes and bike trails. The entrance to that part of the park is on the west side of the mountain.
Jose, Jill and I were all thrilled to be back climbing and enjoying ridge top views!
---
Hiker Happy, reporting on my RV Trip:
Did I mention that there were lots of deer at the Medina Lake RV Park? Well as you can see, they were quite friendly and stepped right up to greet us at our front door …okay, so they may have been looking for a handout…
Whatever their motivation, we enjoyed their company.
We stayed at Medina Lake Thousand Trails Park while we were visiting San Antonio and the Hill Country of Texas. It is a large and very pretty park and we enjoyed our stay.
---
Hiker Happy, reporting on my RV Trip:
So here I am at the Alamo. With such a historical legacy, it seems a little weird to come upon this place right in the middle of downtown San Antonio. But of course back at the time, it was a much more isolated fortress.  
We caught the ranger's talk about the history of the Alamo, and also a brief film and a number of interesting exhibits. We also visited some other San Antonio sights.
And we went to Bandera, which claims it is is the Cowboy Capital of the World. From my perspective, it definitely has that cowboy feel going on, and is a worthwhile stop on a Texas RV trip.
See you soon. Hike
---
Hiker Happy, reporting on my RV Trip:
So how do you think I'd look as a Country Music star? I thought I'd check it out over at the Country Music Museum and Hall of Fame. This museum was excellent…and part of our trip to Nashville. We have put together our thoughts on things to do and see in the Nashville area. And don't miss my picture over at the Wildhorse Saloon. 
While we were on our RV trip in Tennessee, we also had a great time at Dollyworld and Pigeon Forge. And best of all…we finally got out for some great hiking in Great Smoky Mountains National Park. Read all about it.
Until later,  Hike
---
Hiker Happy, reporting on my RV Trip:
Hi. Here I am with "Iron Mike". He is a life-size bronze statue representing a young man of the Civilian Conservation Corps (CCC). We met up with him over on Skyline Drive in Virginia. When "Iron Mike" was dedicated at Byrd Visitor Center in Shenandoah National Park on September 30, 2006, Virginia became the 32nd state to have a statue.
In our travels, we have seen a lot of the great work done by the CCC program proposed by President Franklin D. Roosevelt in 1933. The program lasted for nine years. In Shenandoah National Park, the "CCC boys" landscaped Skyline Drive, planting hundreds of thousands of bushes and trees; built overlooks and picnic grounds; installed facilities and water/sewage systems; constructed campgrounds, buildings, and trails.
We took the Skyline Drive in the motorhome, a scenic drive along the ridge or the Blue Ridge Mountains. We stopped at the overlooks and learned about the Big Meadows, a surprising change of scenery amidst the forests.   
We took this drive on our way to the Lynchburg Thousand Trails park, where we spent a week. While there, we spent a great day over at Monticello – well worth it!
I am loving the mountains and fall foliage this time of year.
Until later,   Hike
---
Hiker Happy, reporting on my RV Trip:
I am having a grand time in Pennsylvania. We have been spending time at the Hershey Thousand Trails Park, which is near Chocolate Town. And it really does smell like chocolate
We took a side trip over to historic Gettysburg, with its awesome battlefield.   Since I am originally from Louisiana, I made a point to go see the state's monument.   While most of the monuments on the battlefield memorialize the northern states, beginning in 1917, various southern states have placed large memorials along the Seminary Ridge battle line. 
The Louisiana State Memorial, completed in1966, is one of three southern state monuments designed and sculpted by Donald DeLue. It consists of a bronze statue of two figures. The first, a nine- foot long, reclining artilleryman represents a fallen member of the Washington Artillery of New Orleans, his chest covered with a Confederate battle flag. The second figure, a ten-foot tall female representing the "Spirit of the Confederacy", includes a dove of peace, and in her right hand held aloft is the flaming cannonball symbolic of ordnance and artillery.
The Virginia Memorial was the first of the southern states memorials to be placed at Gettysburg. Designed and sculpted by Frank Sievers, the equestrian statue of the south's great General Robert E. Lee ranks among the finest anywhere in the world. At the base of the monument are seven figures representing the diversity of the Army of Northern Virginia. The artillery bugler and the cavalry color bearer are both boys, a reminder that many who served on both sides were young. The other five represent individuals from many walks of life: a professional man, mechanic, an artist-turned-soldier, a businessman and a farmer.
The North Carolina Memorial honors twenty-three regiments, three cavalry regiments, three artillery batteries and one infantry battalion that participated in the battle. The statue was sculpted by Gutzon Borglum, whose works include the carving on Mt. Rushmore, and is considered one of the most artistic monuments on the field.
---
Hiker Happy, reporting on my RV Trip:
I've been having a great summer in Rhode Island. It began right before the Fourth of July, with the Tall Ships in Newport. We saw the Parade of Sail, and they even let us get on board the ships and check things out first hand!
I also saw the historic Bristol Fourth of July parade and great fireworks.
We've been enjoying the beaches, taking the motorcycle on country roads, and doing some pedaling on several very nice bike paths. We also did a few short hikes in the western part of the state. All in all, I've been getting a fair amount of exercise, to balance my summer consumption of ice cream and seafood. More on our Rhode Island RV trip here.
---
Hiker Happy, reporting on my RV Trip:
Did I mention that Jose bought a motorcycle? Well, he is quite pleased with it — and as you can see, I got a chance to check it out myself. I think it might be a little big for me, but a guy can dream, right?
Anyway, Jose takes Jill and I out for a ride every now and again. It is a great way to see the sights. When we are in a travel mode, the motorcycle goes up on a lift that is attached to the back of the motorhome.
Until next time, Hike
---
---
---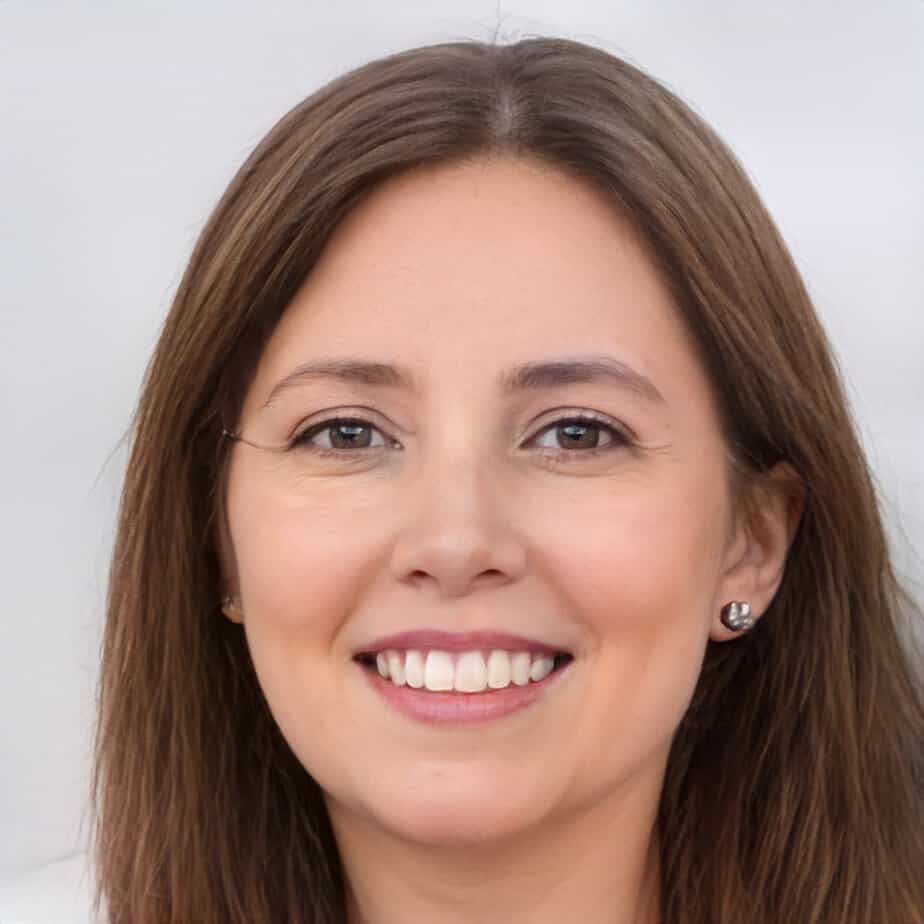 Jill Miller is the founder of Your RV Lifestyle. Trading corporate America for the open road, Jill, along with her partner Jose, began their RV journey, making an unconventional start by wintering in New Jersey. A natural adventurer, she was motivated by a desire to explore the USA and beyond, embracing the varied landscapes, communities, and cultures across the country.
For Jill, the allure of RV living was not about material accumulation, but rather the pursuit of an adventurous, fulfilling lifestyle. A lover of golf, bicycling, hiking, and line dancing, she has carried her passions across the country, engaging with them in diverse settings. Jill's commitment to the RV lifestyle came after years of careful research, numerous consultations with RV owners, and personal trials, including living in a rental RV.