San Carlos: Sonora, Mexico
San Carlos: Our stay here was a vacation for us, as part of our Mexico RV trip. We had a timeshare exchange that we had to use (or lose). So we had arranged to use our two-week exchange at the Premier Vacation Club (PVC). It may seem odd that we would take a vacation when our RV travels are almost like a permanent vacation. But just like people who live in a stationary home, even fulltimers appreciate a break from the RV and their everyday lifestyle.
We enjoyed the resort atmosphere of the San Carlos timeshare. Our unit was well situated so that our balcony overlooked a lovely pool, the Sea of Cortez and the sunsets. We were able to snorkel off the rocky beach that fronts the PVC building.
We also had use of the amenities at the sister hotel, the Hotel San Carlos Plaza, which was a quick 5-minute stroll away. The hotel has a small sandy beach with water sport equipment rentals, a beautiful large pool. The hotel has a mediocre fitness room, WiFi internet access in the lobby, a couple of restaurants and a game room with pool tables. As timeshare clients, we also had use of the Owner's Lounge that housed a large screen TV, sofas, and a couple computers for internet access.
In our case, our time in the San Carlos timeshare was also a bit of a splurge. We played golf a couple times at the lovely desert course at the San Carlos Country Club. We took a fishing trip with two other couples – a great 4 hour trip where we caught dorado (mahi-mahi) and saw dolphin and sea lions. We did have a kitchen in our unit at the Premier Vacation Club, so were able to eat-in part of the time, especially breakfast and lunch. But we also treated ourselves and dined out more often than usual. Here are our comments on a few restaurants in San Carlos and Guaymas.
For an informal meal, we recommend JJ's Taco stand, a tiny place on the right hand side of the road driving into San Carlos. We had some excellent tacos de carne asada (grilled beef) and tacos al pastor (grilled beef in a tomato sauce). We also heard that their fish tacos are great.
We also recommend Los Arbolitos, which is in Guaymas – if you drive toward Guaymas, it is on the left hand side of the road, almost right before you get to a restaurant called La Cobacha (which has a big palapa). Los Arbolitos is apparently known for both their seafood and their large meat brochettes.
We wanted to eat fish and asked our waiter for a suggestion. He suggested we get a whole fish broiled and prepared two ways: Sardeano and Los Arbolitos-style. The fish arrived on a big platter – one side covered with a mixture of tomatoes and shrimp and a drizzle of something akin to mayonnaise; the other side topped with grilled onions, peppers and bacon. Looking around at other tables, everything looked delicious. We were there for an early dinner on a Sunday and the place was packed with a combination of locals and tourists.
Esterito 2 is another place on the main road into San Carlos. We had an excellent seafood cocktail (coctel campechana) and fish tacos for lunch. 
We tried Blackie's. We found it overpriced and the food average.
We ate at Joey's, the Italian restaurant at the Hotel San Carlos Plaza. We don't normally go for hotel restaurants, but Joey's had a Wednesday night pasta special, so we decided to give it a try. We were impressed with our selections, as well as those of our fellow diners.
El Bronco on the main drag into town and is a good place to have a Sonoran steak.
We also attended a Mexican Fiesta night at the hotel. This event seems to be held every week in season (Tuesday nights as of this writing). It is offered to hotel and PVC guests, but seems to be available to the public as well. Inquire about tickets at the hotel ahead of time. It is a buffet dinner including beer and margaritas, followed by entertainment by a Mariachi band and a local group performing folkdances from various parts of Mexico. We enjoyed it.
For music in town, Mark Mulligan appears three nights a week at various local establishments. He sings and plays guitar on a variety of original tunes about San Carlos and living in a beach town, along with a few Jimmy Buffet type songs. He attracts the locals and it is worth catching him at least once. The night we saw him at Froggy's, the crowd was dancing to his melodies. Check out his website for his San Carlos schedule.
We also went to Tequila's on a Saturday night and danced the night away. They had a live band that played a mix of salsa, meringue and American music. We got there a bit after 9 PM, while there were still some late diners and softer music (but still very danceable). As the night continued, the music got livelier and louder. The crowd is a mix of locals and tourists and various age groups.   The crowd gets progressively younger as the night wears on. We were there until about 1:30 AM and had a great time.  It looked like they had a band Thursday to Saturday, but that may change depending on the time of year. There is a disco called 1910 on the main drag in San Carlos – we didn't have a chance to check it out. San Carlos is a scenic place sprawled along rocky peaks, bays and coves on the Sea of Cortez. It is helpful to pick up a map of the area to orient yourself at one of the local stores or real estate offices. The main road into San Carlos has the main commercial establishments. You will find a few Pemex stations, small markets, restaurants and taco stands. There are shops selling gifts, beachwear, jewelry, pottery and other crafts.
A produce truck pulls into a lot behind Rosa's Cantina restaurant at around 11 am most days. The produce is good, and they also sell some fish, meat, bread and other grocery items.
The Totonaka RV Park is along the main road – a decent sized park, with a small pool and laundry. It looks like it might be a good place to stay and was mentioned favorably in the Mexican Camping book.
Once you get down the main road into San Carlos, you will come upon beautiful vistas of mountain and sea as you wind along the roads. The main San Carlos Marina is where the most of the charter boats leave (fishing, diving, etc.). In the main marina building is Barracuda Bob's (bakery, breakfast, ice cream), tourist info and some gift shops. Near this marina is the Hotel Marina Terra, Tequila's, a few restaurants, shops that sell pottery and the like, a couple small grocery/beer stores and real estate offices.
Marina Real is another marina, which seems to be a place to dock private boats, surrounded by some beautiful houses and ongoing construction up the hillside. The Mirador RV park is located here, a relatively new RV Park that overlooks the marina and is the a decent restaurant, El Oasis. Drive past the Mirador RV Park, to the scenic overlook (Mirador Escenico); it is worth taking a look at the great view.
Past Marina Real, the road branches out toward the Premier vacation Club, Plaza de Cortez Hotel and El Paradiso Hotel (formerly a Club Med location). As of this writing, there is public beach access here between the two hotels. This is known as the Catch 22 beach (where the filmed Catch 22 movie), and it is a sandy beach, although with a pretty strong undertow. There are other beaches in town, but don't expect great sandy beaches in San Carlos. This is mostly rocky coastline with some magnificent views.
From the Premier Vacation Club, we rode our bikes down to the Paradiso Hotel where there is a big bunch of Saguaro cactus. Then we ventured onto the dirt roads through the desert landscape and a few small communities populated by Mexicans, predominately fishermen by the looks of things. The dirt roads were rough going, but provided some exercise and another glimpse of real Mexico.
There are a number of dive shops and water sport places in San Carlos, where you can check into activities such as diving, snorkeling, fishing, sunset cruises, kayaking, jet skis, etc.
Guaymas is the closest city to San Carlos that has larger supermarkets and businesses. We noticed a Soriana mercado, but didn't get there ourselves. We did shop at the Super Ley grocery store, which is inside a sort of small mall. In the center of town are a few historic sites – Three Presidents Square, Fisherman's Monument, Mother's Square, San Fernando Church, and a monument to Benito Juarez on a hilltop that is a hot climb for a good view of the city. We took a fleeting glance at these – they are not worth making a special trip to see.
There is also a museum in Guaymas, in the Mirador section on the way to downtown Guaymas from San Carlos – we didn't get there. We did stop at the Hotel Playa de Cortez in the Mirador section, a historic hotel built in 1936, with a bit of the old Mexico feel. There is an adjoining RV park, which was empty when we stopped by, but then May is not peak RV season in Mexico. It is worth a stop at the hotel if you make a trip to the Museum or the Pearl Farm (also in Mirador).
If you are looking for some time on the water, check out San Carlos Aquatic Adventures.
All in all, San Carlos is a beautifully scenic location attracting boating aficionados and a growing number of U.S. and Canadian "locals". Hopefully it will survive the increasing housing construction and real estate prices, as a pleasing and picturesque setting.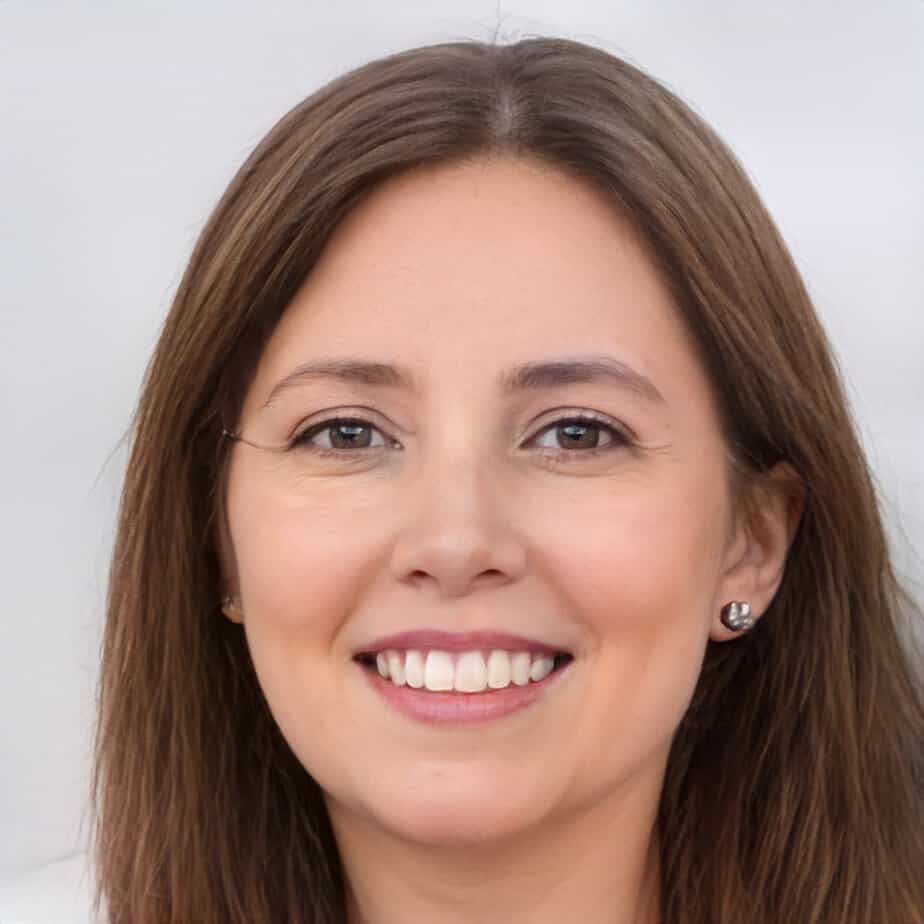 Jill Miller is the founder of Your RV Lifestyle. Trading corporate America for the open road, Jill, along with her partner Jose, began their RV journey, making an unconventional start by wintering in New Jersey. A natural adventurer, she was motivated by a desire to explore the USA and beyond, embracing the varied landscapes, communities, and cultures across the country.
For Jill, the allure of RV living was not about material accumulation, but rather the pursuit of an adventurous, fulfilling lifestyle. A lover of golf, bicycling, hiking, and line dancing, she has carried her passions across the country, engaging with them in diverse settings. Jill's commitment to the RV lifestyle came after years of careful research, numerous consultations with RV owners, and personal trials, including living in a rental RV.