Southern Arizona RV Travel
We have enjoyed months at a time in southern Arizona RV travel, enjoying everyday RV living, abundant sunshine and a fascinating backdrop of mountain ranges.
We spent a few weeks in Yuma, AZ in the western corner of the state.   Most of our time here was spent in the RV park and doing some general upkeep.   Elsewhere in our wanderings, we got out to see some of the sights in southeast Arizona, as well as a couple attractions west of Tucson.
Here are a few places to visit while on a southern Arizona RV journey:
Southern Arizona RV Travel: Tombstone bills itself as "the city too tough to die" – an apt characterization of this old West setting. Tombstone was founded as a silver mining boom town in 1879, and now lives on as a Registered National Historic Landmark. It is perhaps most well-known for the famous street fight near the OK Corral between Wyatt, Virgil and Morgan Earp and Doc Holliday vs. Frank and Tom McLaury, and Billy and Ike Clanton.
Today, you can browse shops full of western-themed merchandise and take your pick of several gunfights held daily in town, as well as other comedic skits and shows. Stop by the Tombstone Chamber of Commerce to get a daily show schedule to plan your day.
In fact, you may want to do some planning before you get there by picking up a copy of the Tombstone Times, a little tourist-targeted newspaper that can be found in many retail establishments in southern Arizona. The paper includes some articles about the legends and history of Tombstone as background reading before your visit.
A key historic attraction in Tombstone is the Bird Cage Theater, originally a saloon/bordello that now serves as a museum showcasing many original trappings of the legendary establishment. Other places to see include the Crystal Palace Saloon, the World's Largest Rose Tree, Boothill Graveyard, 1882 Cochise County Courthouse, the Silver Nugget, Big Nose Kate's Saloon and the O.K. Corral. Meander on foot through the streets of Tombstone, or take a narrated stagecoach tour. Stop into one of the restaurants for lunch or ice cream and maybe some music.
Southern Arizona RV Travel: Bisbee is a quaint town nestled in a valley of the Mule Mountains in the eastern corner of southern Arizona. It was a booming copper mining community in its hey day. Today, the historic downtown is still considered one of the best-preserved turn-of-the-century towns in Arizona, and has been designated as a National Register Historic District.
What to do in Bisbee? Stop by the Chamber of Commerce or Visitor Center, where you can pick up several different walking tour maps, with explanations and history of noteworthy architecture. Use these maps to stroll to these cited buildings along Main Street and in Brewery Gulch. Allow time to browse in the shops, which offer some unique merchandise and craftsmanship of local artisans. You can easily spend a day poking around in shops and taking in the various buildings. If you decide to stay in the Bisbee area, Brewery Gulch seems to be the place for some nightlife.
To appreciate the mining legacy of Bisbee, take the informative underground tour into the Queen Mine and visit the Bisbee Mining and Historical Museum. A bit south of the historic town center are the Bisbee surface mines.
Southern Arizona RV Travel: San Pedro Riparian National Conservation Area encompasses about 37 miles along the San Pedro River. The word riparian refers to an area where plants and animals thrive because of an availability of water, either at or near the soil surface. This riparian corridor supports one of the Southwest's last remaining desert riparian ecosystems. Over 100 species of breeding birds and another 250+ species of migrant and wintering birds occur in this area, representing roughly half the number of known breeding species in North America.
The Bureau of Land Management is a key member of the Upper San Pedro Partnership, a consortium of local, federal and state agencies and groups working together to meet the water needs of the southern Arizona area and protect the resources of the San Pedro River.
The Riparian runs from St. David all the way to Naco. A good way to visit is to go to the San Pedro House, which is off Route 90 between Sierra Vista and Bisbee. Here you will find informative exhibits, plenty of birds, a guided walk along the river and a charming bookstore run by The Friends of the San Pedro River. This is a worthwhile stop for lovers of birds and nature, and those interested in the protection of our natural ecosystems.
Southern Arizona RV Travel:   Cochise Stronghold is another great way to spend a day in southern Arizona. The area is set in the midst of the fascinating Dragoon Mountains in the Coronado National Forest at an elevation of 5,000 feet. This is a rugged and beautiful terrain with granite domes and sheer cliffs that for 15 years were the home and base of operations for the famed Chiricahua Apache Chief, Cochise.
To visit, head east of Benson on route 10. Take 191 toward Pearce-Sunsites. Turn right on Cochise Stronghold Road (or take Ironwood Road out of Sunsites) and follow the signs. You will be driving on a dirt road for about 5-10 miles, but we found it to be in pretty good shape for our tow car, with possible indications that part of the roadway might be paved at some point. Head to the campground, where there is a walkway with interpretive signs about Chief Cochise and the Stronghold. There is also a nature trail with access to several longer hiking trails. The landscape and views are great.
We also took a climb up into the stronghold by taking a path near the Cochise stronghold sign that is about a mile before the campground. Once you get beyond where the path is easily discerned, look for little stacks of rocks that mark the way up. A little climbing affords some nice views of the valley below.
The San Pedro Riparian. Chiricahua National Monument and Cochise Stronghold are just a few examples of the many opportunities for outdoor recreation during your southern Arizona RV Travel. If you are looking for other places to hike, check out these books for your Southern Arizona RV trip.
Southern Arizona RV Travel: Chiricahua National Monument: Called the "land of standing-up rocks" by the Apaches, this 12,000 acres has some outstanding rock formations. Take Route 186 from Willcox and follow the signs. This is a favorite spot for naturalists and birders, often recommended to visitors to southern Arizona.
Chiricahua National Monument is located at the crossroads of four major environments (Sierra Madre, Rocky Mountain, Chihuahua Desert and Sonora Desert).
We took a great hike, called "The Big Loop", which encompassed about 8 smaller trails. We hiked about 9 miles… up and down across the canyons… and had great views from the top of the ridge.
Along the way was a wide variety of desert plants such as agaves, yuccas, prickly pear cactus, hedgehog cactus and manzanita bushes, as well as pine and juniper forests.
One of the highlights of this hike was the Heart of Rocks Loop, which has many interesting rock formations which have been named by imaginative visitors to the Chiricahuas. The "named" formations include Big Balanced Rock, Pinnacle Balanced Rock, Punch and Judy, Duck on a Rock and Camel's Head.
Southern Arizona RV Travel: Kartchner Caverns: This cave is a relatively recent discovery, uncovered by two young cavers in 1974. It is a living cave, with formations still growing. The Caverns feature the longest "soda straw" formation in the U.S., and an extensive formation of brushite moonmilk. Reservations for tours may be needed in peak season. Tour fees are $19 – $23, and include the $5/car park entrance fee.
Southern Arizona RV Travel: Arizona-Sonora Desert Museum: Located west of Tucson, this is a world-renowned zoo, natural history museum and botanical garden. It is predominately an outdoor experience, with almost two miles of walking paths through desert landscapes. To do this right, plan to spend the better part of a day. There are numerous exhibits and displays that are best appreciated if you can take your time. This is a great way to learn about the plant and animal life of the Sonoran Desert and southern Arizona in general. Get up close to the Saguaro cactus and all the diverse types of succulent plants that thrive in southern Arizona.
Southern Arizona RV Travel: Organ Pipe National Monument: This is actually toward the western part of southern Arizona, very close to the Mexico border, south of Ajo, AZ. We found this to be a worthwhile place to visit.
We suggest taking the scenic Ajo Mountain Drive and hiking one or more of the trails. First, pick up the little booklet (it cost us 75 cents) in the Visitor Center – it highlights key facts and points of interest along the Ajo Mountain Drive.
We hiked the Estes Canyon trail up to Bull Pasture and returned back on the Bull Pasture trail – about 4 miles round trip. This was a very scenic hike, with a bit of a climb to make it interesting. We had fun using what we had learned at the Sonora Desert Museum, identifying the various cacti and other plants along our hike and the drive.
Twin Peaks Campground, within the park itself, allows up to 40 foot RVs. This is dry camping on a first-come, first-served basis, for about $12 as of 2006. The campground has restrooms, water and nice paved sites with picnic tables.
We stayed a bit north of the park, on BLM land at mile marker 55 off route 85, just south of the town of Why, AZ. This is free camping with a 14 day limit. We had heard there might be coyotes in the area, but we saw none. We did enjoy a quiet stay with a campfire in the wide-open space under the stars – a great southern Arizona RV experience.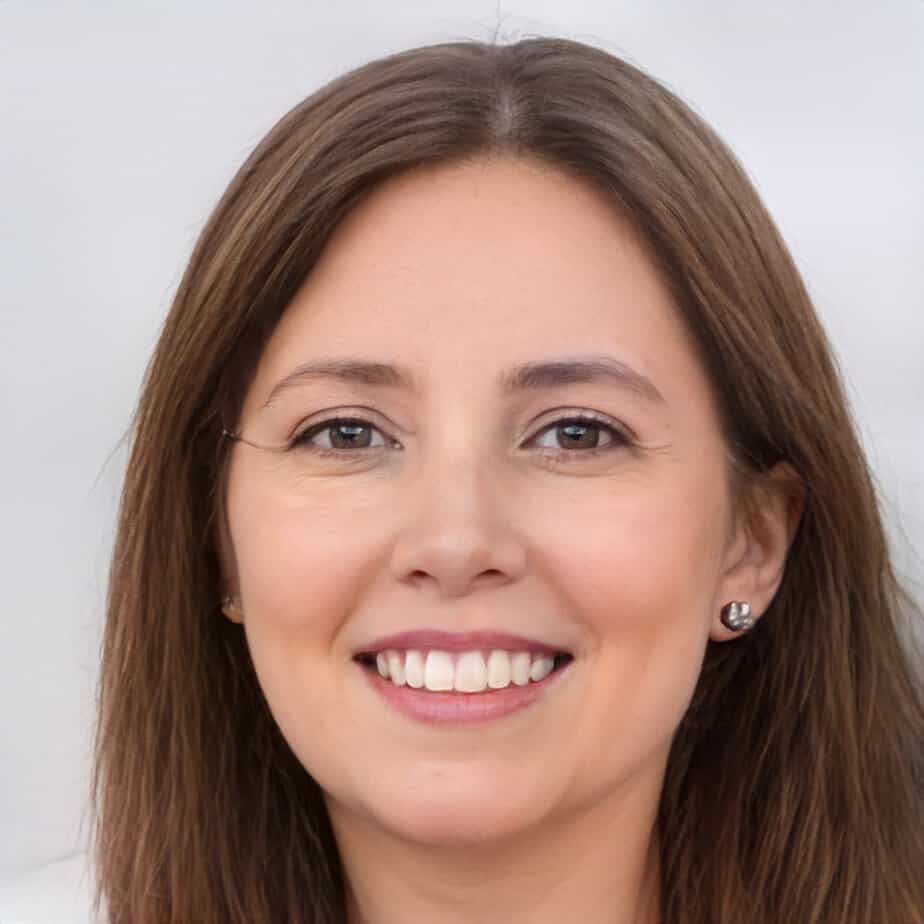 Jill Miller is the founder of Your RV Lifestyle. Trading corporate America for the open road, Jill, along with her partner Jose, began their RV journey, making an unconventional start by wintering in New Jersey. A natural adventurer, she was motivated by a desire to explore the USA and beyond, embracing the varied landscapes, communities, and cultures across the country.
For Jill, the allure of RV living was not about material accumulation, but rather the pursuit of an adventurous, fulfilling lifestyle. A lover of golf, bicycling, hiking, and line dancing, she has carried her passions across the country, engaging with them in diverse settings. Jill's commitment to the RV lifestyle came after years of careful research, numerous consultations with RV owners, and personal trials, including living in a rental RV.