Southwest Colorado RV Travel
During our Southwest Colorado RV experience, we used a few different RV parks as our home base. Then we made day trips to see the sights: we hiked, took some scenic drives in our tow car, and browsed through several picturesque towns.
As you can see, Hike was with us in our travels.
Here are a few things we have been up to so far:
Southwest Colorado RV Travel:
Owl Creek Pass
While we were staying in Montrose, we made the drive down Route 550 to take the scenic Owl Creek Pass Road. This is a gravel road passable in a 2-wheel drive (we did it), better for 4-wheel drive vehicles. It winds alongside a meadow and then up the mountain to the pass.
About 16 miles into Owl Pass Creek Road, we made a right on West Fork Road. Here the road narrows and after a few miles it becomes impassable for two-wheel drive vehicles. In a 4WD, you can continue two and a half miles to the Wetterhorn trailhead, which we were told is a good hike. In our Saturn, we didn't venture beyond the Courthouse Mountain trailhead, where we got out and took a hike.
The trailhead map showed several trails, including a 1.8 mile hike to Courthouse Mountain. We figured we could handle that, and off we went. As it turns out, the hike was well worth it, but not easy. Most of the 1.8 miles was spent climbing, followed by scrambling up rocks to a fantastic overlook of the valley and surrounding Sneffels Range.
We will always call it the "mushroom hike" – because we saw all different kinds of mushrooms as we climbed up the trail.
This hike will also stick in our minds because it was such a drastic change for us. A few days prior, we had been hiking out in the sun over desert terrain and slickrock in Arches National Park. At Owl Creek Pass, we found ourselves in the cool and damp woods, with mushrooms flourishing, temps below 60 degrees and climbing two thousand feet to an 12,127 ft. elevation. We didn't spot any Cryptobiotic soil or Mormon tea in this neck of the woods!
After our hike, we returned back to Owl Creek Pass Road for about another 5 miles. A left turn at the intersection took us over the Cimarron Ridge past the beautiful Silver Jack Reservoir and scenic ranch land. We ended up on Route 50 to make our return drive to Montrose. A fine day on our southwest Colorado RV adventure.
Southwest Colorado RV Travel: Million Dollar Highway
Another scenic drive, known as the Million Dollar Highway, heads south on Route 550 from Ouray to Silverton. There are various views on the origin of the name "Million Dollar Highway" — it may be due to the riches that the historic mines brought forth, or the cost to build this road through rugged terrain, or to the great views.
Whatever the case, this scenic drive has several highlights. Ouray is a charming little town dubbed the "Switzerland of America". It has a lot of nice shops and restaurant and appeal, great for strolling around. There is a community pool filled with the waters of local hot springs. A picnic area, campground and overlook point is found on the southern end of town.
Continuing south on 550 , the road goes through Red Pass – you can't miss the reddish mountainsides. Along the way, there are some interpretive signs and remnants of the mining history of the area…and some great scenery. We enjoyed making the drive as a sidetrip in our car, but we saw several large RVs making the drive along the winding road.
The town of Silverton is not as charming or upscale as Ouray, but it has a western theme and its fair share of shops and places to eat. We checked out the Silver Summit RV Park in Silverton, a Happy Camper southwest Colorado RV park. It is a small park conveniently located within walking distance of downtown Silverton with some nice views of the surrounding mountains. And as a point of interest and nostalgia, next to the park is the turnaround point for the popular Durango-Silverton train rides that are offered during the day.
If you continue on Route 550 beyond the turn off for Highway 110/Silverton, the drive goes through Molas Pass and eventually to Durango.
If you are going to spend time in the area, Happy Camper has several parks for southwest Colorado RV trips. Check out their listings for Silverton, Pagosa Springs, Mancos and a newly added park in South Fork.
Southwest Colorado RV Travel: Telluride
We had to see the scenic ski town of Telluride as part of our southwest Colorado RV trip. We drove our car south from Montrose on Route 550 past picturesque Ridgeway State Park. In Ridgeway, we went west on Route 62 for about 10 miles where we passed Dallas Divide and excellent views of the Sneffels Range.
A bit futher on Route 62 is the left turn onto Last Dollar Road. This is another unpaved road, passable in a two-wheel drive vehicle (in dry weather). At about 6 miles, the road forks — stay left to head over the mountain toward State Highway 145 and Telluride. There are some interesting swithbacks as the roads descends.
If you prefer paved roads, continue on Route 62 to Placerville and then turn left on Highway 145 back towards Telluride. This Route 62/Last Dollar Road is very scenic, and is probably even more spectacular when the aspen trees turn color in autumn.
At the end of Last Dollar Road, turn left onto State Highway 145 to continue. You have a choice of parking near Mountain Village and taking the gondolas over to Telluride, or driving into Telluride to park and taking the gondola to Mountain Village. Either way works — the main reason to take the gondolas is to see the views. If there was a lot of traffic on Highway 145, that might be incentive to turn off at the Mountain Village parking lot. In our case, we drove into Telluride, picked up a map of the town and found a free parking lot.   
Southwest Colorado RV Travel – Black Canyon National Park:
This is a relatively new National Park. It was proclaimed a National Monument in 1933 and then was designated as a National Park in 1999. Its claim to fame is the steep, narrow and somber black canyon walls.
The park contains 14 miles of the canyon's 48-mile length. In this deep gorge, the Gunnison River runs swiftly, losing more elevation in this 48 miles than the 1500-mile Mississippi River does from Minnesota to the Gulf of Mexico.
Within the Black Canyon National Park, you can visit the South Rim and/or the North Rim. The South Rim seems to be the more visited of the two. The entrance off U.S. 50 is about 15 miles east of Montrose. There is a Visitor Center, campground and a scenic drive with hiking trails and shorter walkways from a variety of overlook points.
To hike into the inner canyon from either rim requires a wilderness-use permit and is discouraged for all but the experienced hiker. The walls of the canyon are steep, the trails are not maintained, and the Park Service cautions that climbing is not for beginners.
We were content to visit the North Rim. We were staying just west of Gunnison for this part of our southwest Colorado RV trip. So, we drove west on U.S. 50 and then north on Colorado Route 92 toward Crawford. About 11 miles south of Crawford is the turn for Black Canyon Road to the North Rim Ranger Station. This entire drive was very scenic, winding through the Curicante National Recreation Area, with several stopping places along the way.
Once at the North Rim, there is a 5-mile (one-way) scenic drive with five overlook points. We picnicked at the campground near the Ranger Station and took the quick walk on the Chasm Nature Trail, which has some nice views. We also did the 1.5-mile hike (one-way) to Exclamation Point that starts at the Ranger Station. At this lookout point, as well as the overlooks along the scenic drive, are interesting views of the fast flowing Gunnison River in the deep gorge of the canyon. All in all, a pleasant day with nice scenery and a bit of exercise.
Part of our southwest Colorado RV stay was in one of our Resort Parks International (RPI) membership parks: Country Village RV Park, about nine miles south of Montrose. We were very impressed with the warm welcome and sightseeing suggestions provided by Bill in the campground office. We also enjoyed the free WiFI and a great roast pork dinner one night, followed by the very entertaining Black Canyon Barbershop Choir. We also stayed at another southwest Colorado RV park just west of Gunnison, Blue Mesa. It is one of our membership parks and is a large facility with regularly scheduled activities and meals. We enjoyed our stay here.
Our next southwest Colorado RV stop was Mesa Verde — read more here.
Be sure to check out Hike's perspectives on our southwest Colorado RV travel right here.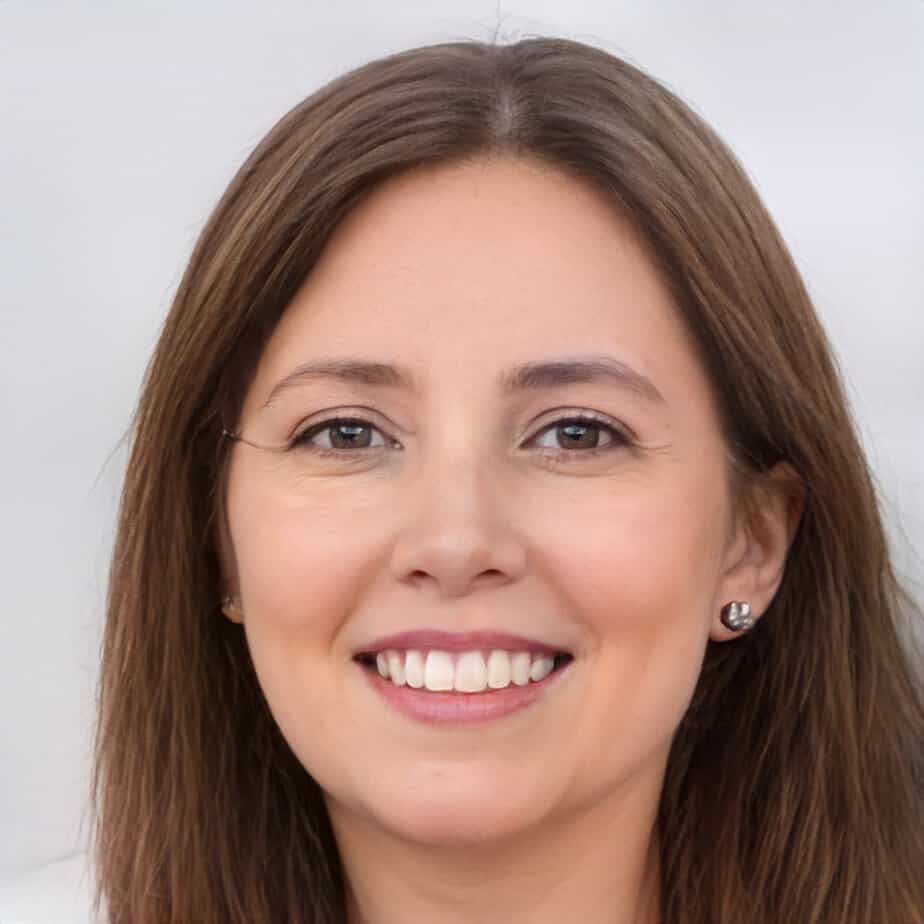 Jill Miller is the founder of Your RV Lifestyle. Trading corporate America for the open road, Jill, along with her partner Jose, began their RV journey, making an unconventional start by wintering in New Jersey. A natural adventurer, she was motivated by a desire to explore the USA and beyond, embracing the varied landscapes, communities, and cultures across the country.
For Jill, the allure of RV living was not about material accumulation, but rather the pursuit of an adventurous, fulfilling lifestyle. A lover of golf, bicycling, hiking, and line dancing, she has carried her passions across the country, engaging with them in diverse settings. Jill's commitment to the RV lifestyle came after years of careful research, numerous consultations with RV owners, and personal trials, including living in a rental RV.