Mexico RV Travel
We started the preparation for our Mexico RV trip with two steps.

One, we bought Mexico insurance.   Second, we bought the popular book, Traveler's Guide to Mexican Camping by Mike and Terri Church.  As long time travelers to Mexico, it is the book to read and bring along.

Another really helpful book is The People's Guide to Mexico.     It is highly regarded as THE book on things to do and see for the traveler in Mexico.
Mexico RV Insurance:

After a bit of research, we determined that we should buy a separate Mexico insurance policy and amend our own RV and auto policy to cover us in Mexico. The separate Mexico policy would cover us for liability caused to other property or people. The rider to our existing insurance would cover damage to our own vehicles, fire, theft and the like.
The add-on to our own policy was easily accomplished with a phone call and a cost of about $5 for an annual rider per vehicle.
Regarding the separate Mexico RV and auto policies, we obtained quotes from several Mexico insurance companies. We learned that we could buy a minimum level of insurance by insuring the driver – which might may make sense for those traveling a short distance over the border and then driving very little or not at all.  
In our case, we planned to drive both vehicles to multiple places and wanted the flexibility to change our plans along the way. So we opted to insure each vehicle and selected a higher than standard liability limit. We also bought policies that would cover us in a geographic area that extended beyond Sonora, just in case we wanted to go further into Mexico. Better safe than sorry.

We also found that it was cheaper to buy an annual policy vs. one that would just cover us for a couple months.

Some of the companies that we found suggested in various sources are:

ADA-VIS Mexico Insurance Services
http://www.mexicoinsurace.com
Caravan Insurance Services
http://www.insurance@livingston.net
Discover Baja Travel Club
http://www.discoverbaja.com
Lewis and Lewis Insurance Agency
http://www.mexicanautoinsurance.com
Miller Insurance Agency, Inc.
http://www.MillerRVInsurance.com
Oscar Padilla Insurance Services
http://www.mexicaninsurance.com
Point South Insurance
http://www.mexican-insurance.com
Vagabundos Del Mar Travel Club
http://www.vagabundos.com
Sanborns Mexican Insurance
http://www.sanbornsinsurance.com
Tourist/Vehicle Permits for Mexico RV Travel:

In reading our Mexico RV book, as well as perusing other sources, we learned a few other things:
If we did not leave the Sonora free zone, we did not need to get tourist cards or temporary vehicle importation permits. The Sonora Free Zone had been extended to include all of the areas we planned to visit (Santa Clara, Puerto Penasco, Kino Bay and San Carlos). Again, in the interest of flexibility, we decided to go ahead and get the passes.
Each driver is allowed only one vehicle and the vehicle must be registered in the driver's name. You must have proof of citizenship, a driver's license and the vehicles registration or title.
If a vehicle's title or registration is in the name of a lien holder or business (including an LLC), you should have a letter from that lien holder/business stating that you can take it into Mexico for a specified period of time.
The Mexican Camping book has a description of the various border crossings with Banjercitos, which is where vehicle permits are issued. We were in Yuma Arizona, so the nearest point that issued the vehicle passes was San Luis de Colorado, MX. We were a bit concerned that there might be limited room to park our 40-foot motorhome while we got the paperwork, so we decided to drive over the day before in the car. We figured we would at least obtain our tourist cards and the permit for the car.

As it turned out, we were able to get the passes for the RV in advance as well – although this might not be the case at all crossing points. We have read that normally the Banjercito agent walks out to the rig to affix the hologram sticker – so maybe we were just lucky. We were also pleasantly surprised to find out that the pass was valid for 10 years (the pass for the car was only good for 6 months). In any case, with the paperwork in hand, the next day we were able to drive right through the border crossing.
And our Mexico RV trip began. We visited a number of places along the Sonoran coast. You can read about them here:
---
Amigos Rodantes Caravans: An RV caravan company servicing Canadians in Mexico. Canadians planning on going to Mexico in your RV – why not go with a Canadian tour guide and pay in Canadian dollars?. 
Oh, and one other tip. Watch out for the Mexican version of a speed bump, a tope (pronounced TOW-pay). Look out for the signs and take them SLOWLY.
Other than this interesting feature, we were very glad we had the Traveler's Guide to Mexican Camping in hand for driving tips and other advice about Mexico RV travel.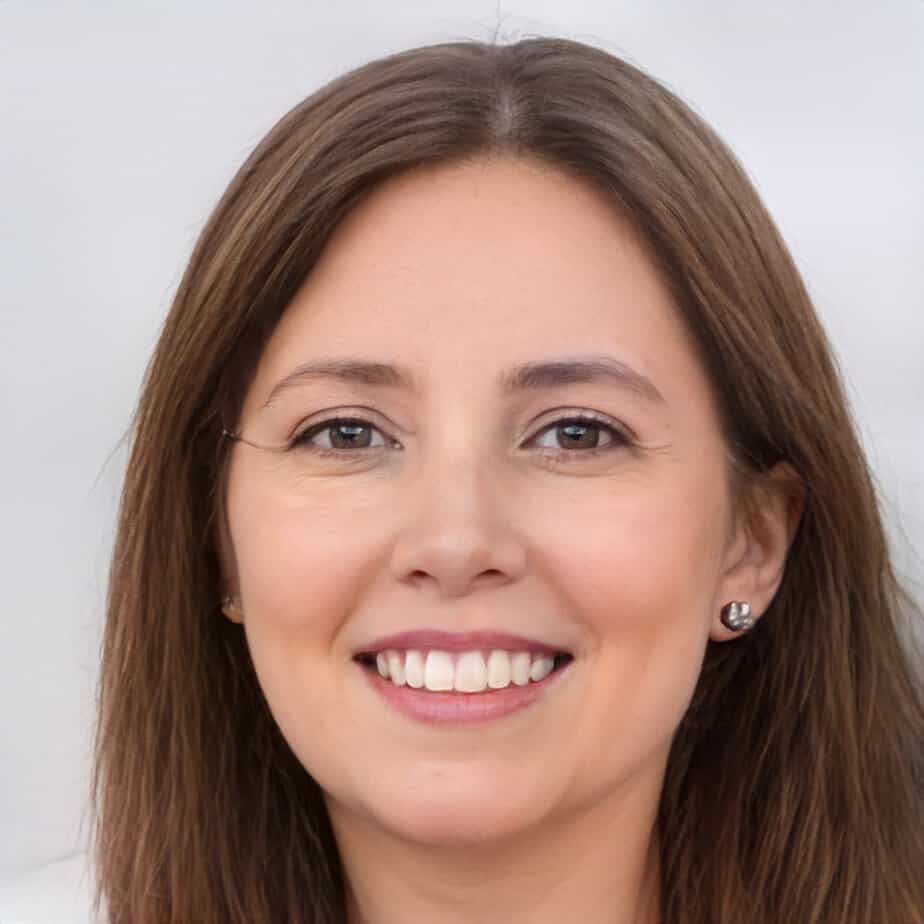 Jill Miller is the founder of Your RV Lifestyle. Trading corporate America for the open road, Jill, along with her partner Jose, began their RV journey, making an unconventional start by wintering in New Jersey. A natural adventurer, she was motivated by a desire to explore the USA and beyond, embracing the varied landscapes, communities, and cultures across the country.
For Jill, the allure of RV living was not about material accumulation, but rather the pursuit of an adventurous, fulfilling lifestyle. A lover of golf, bicycling, hiking, and line dancing, she has carried her passions across the country, engaging with them in diverse settings. Jill's commitment to the RV lifestyle came after years of careful research, numerous consultations with RV owners, and personal trials, including living in a rental RV.