More RV Trip Blogs from Hiker Happy
Hiker Happy, with more RV Trip adventures: 
Since I last checked in, we have been spending time in North Carolina. Jose and Jill have friends in three different places in this state: Pinehurst, Holden Beach and Havelock. I was happy to be along for these RV trip visits, even though we didn't do any hiking.  
Instead, we enjoyed being guests, seeing the sights, doing a little golfing and enjoying the North Carolina coast. On our last stop, the friends had a variety of boats – so we had the chance to get out on the water. One day, we boated from Beaufort NC over to the beach at Cape Lookout Lighthouse. They even let me drive the boat for a while!
Another day, we went kayaking…what a blast!! I am trying to convince Jose and Jill to get some kayaks to carry along with us. They keep saying, "We'll see…"
I'm not holding my breath, but you can't blame a guy for trying…
More on our North Carolina RV travel
Until next time,   Hike
---
Hiker Happy, with more RV Trip adventures:

In addition to the laid-back beach scene, Tybee also offers Fort Screven and the Tybee Island Lighthose (circa 1773) for sightseeing. Fort Pulaski is just west of the island on Highway 80.
We enjoyed a seafood platter, low-country boil style, at the Crab Shack restaurant. It included shrimp, crab, crawfish, mussels, sausage, potatoes and corn.
And I had a chance to pose with some of the colorful turtles that are part of a townwide collection of artwork on display. 
---
Hiker Happy, with more RV Trip adventures:
I know I have been remiss in my blogging…but here is an update to my RV trip with Jose and Jill. When I last wrote we were in Florida visiting Jose's mom and getting some RV service work done. Well, we left Florida in early March and headed off to a couple rallies.
First was the Country Coach East Coast Reunion/Pre-rally. It was held in Jekyll Island, Georgia… and we had a front row parking spot overlooking the ocean. This event included delicious meals and entertainment for four nights (Prince Pele's Polynesian review, the Gurl and Girl Variety show, Swinging Medallions sock hop and Tommy Cash's tribute to Johnny Cash). Plus there were seminars and some vendors and a bunch of new coaches on display. Jose and Jill played golf one day in a "scramble", where each group plays the best ball. Another day, Jose won the Texas Hold-Em poker game.
We enjoyed the pretty community of Jekyll Island and took a drive over to St Simon Island too. On St. Simon, we toured the remains of Fort Frederica, had some excellent crabcakes and she-crab soup at Barbara Jean's restaurant and did some shopping in town.
Then we were off to more RV trip fun in Perry Georgia for the FMCA Convention.   This was the first time Jill and Jose attended the Perry convention and it seems they picked the right year to go.    The weather was perfect (compared to some past years when there was a lot of rain). There were a lot of great seminars here, plus an early morning exercise class, a ton of display coaches and vendors.
The fee to attend the rally is quite reasonable , but Jose remarked that it always seems to be a lot more expensive since he ends up buying some new "necessity" for the coach.   This time around it was an upgraded Smart Tire system, which monitors the temperature and pressure of all the tires on the coach and the tow car.
Shopping temptations aside, we had a grand time. The evening entertainment included line/square dancing, a sock hop, the talented Lowe family, the fascinating Zyngara New World Cirque and the Oak Ridge Boys. As part of the daytime entertainment we saw the Perry High School and Middle School bands, some cloggers and a couple FMCA traditions – Flakey the clown and the Frustrated Maestro's. All in all, there was more to do and see than we could fit in! Oh well, there's always next time…. we always have a great time at the FMCA rallies! 
After these rally days spent dry camping, we are now treating ourselves to a little RV trip luxury at the Hilton Head Motorcoach Resort. Here we are enjoying a beautiful full hook-up site with 50-amp service, in a lovely park that is associated with the Outdoor Resort network.
The weather continues to cooperatefor this leg of our RV trip. Yesterday we did some bicycling and ate some excellent seafood at the Sea Shack, a little "paper plate" sort of place that has clients lined up to place their order.
Today we spent a relaxing day at the beach and then sampled chicken wings at the Wing Fest, where local restaurants compete to garner the "best wings" award.
No complaints here!     Hike
---
Hiker Happy, with more RV Trip adventures:
Hi Ya'll, Just wanted to let you know that I reached Florida in good order. I was delivered to a nice retirement community in Florida where Mama Rosa and Charlie the Chihuahua live. Rosa was nice enough to let me stay with her until Jill and Jose' were able to pick me up. Charlie is full of energy, he likes to play and run around. When he first sees you he goes nuts, runs around in circles and jumps all over you. While I was with Rosa, she took me to dinner at the dining room — you get to eat as much as you want and get as many desserts as you want. I'm sure glad Jill and Jose came to pick me up the next day… or my diet would have been a wreck.
Rosa also she took me on a walk around the place and I got to see the lake, the dock and the swimming pool. At the edge of the lake, near the docks, there was a sign warning about gators. I took Rosa's hand, stayed close to her, and was ready to protect her against any of those scary gators.
The place is so huge it took quite a while to walk all they way around. That walk reminded me of how little exercise I've had in a while. I can't wait to hit the trail again, once Jill and Jose' get on the road.
Jill tells me that all the places we will be staying at in Florida have swimming pools so until then, I guess I'll just have to take in the Florida sunshine and swim a few extra laps at the pool.
We are going to be in Florida for several months – partly to get some RV service work done, and partly to visit with Rosa. I plan on enjoying my time here.
MORE – I created a whole separate page with more RV trip adventures in Florida. 
Later, Hike
---
Hiker Happy, with more RV Trip adventures:
Well,  Jose and Jill asked me what I liked best about my RV trip with them. I told them that the best part was that every day was a new adventure. One day you might be hiking a mountain in solitude, another day is spent in a major city. Things can go like clockwork, or not so great (like the day the motorhome was towed!). Sunny hot desert one week, cool forests the next. From famous places like the National Parks and Branson, to relaxing times in small towns and friendly campgrounds. The variety is great. The one constant of my RV trip is that people are so nice everywhere. I couldn't pick a favorite time or place. Be sure to read about all of my travels below – and keep Smiling!
Hike
---
Hiker Happy, with more RV Trip adventures:
I guess I need to catch you up on more RV trip destinations  since our New Mexico adventures.  After the Balloon Fiesta, we crossed Texas and Oklahoma. We made a stop in Amarillo. Then we visited some pals of Jose and Jill who live outside of St. Louis.  
And then we were off to Branson, where I got some neat pictures, saw a bunch of shows and even got to see Roy Rogers, Jr.
Then we had a nice time in the Ozarks near Shirley, Arkansas at the Golden Pond RV Park. We got to see some square dancing (there was a square dancing club staying at the park) and took advantage of the free WiFi.
 Then we were off to Hot Springs. Here is a picture of me enjoying the pleasures of "taking the baths"!!
Read all about things to do in Hot Springs.
We are glad we timed our RV trip so that we caught some nice autumn days and fall foliage. Gotta run, there are only so many days left to crunch those leaves while I am hiking!
See more RV trip pages in the links below.
Until next time,   Hike
---
Hiker Happy, with more RV Trip adventures:
---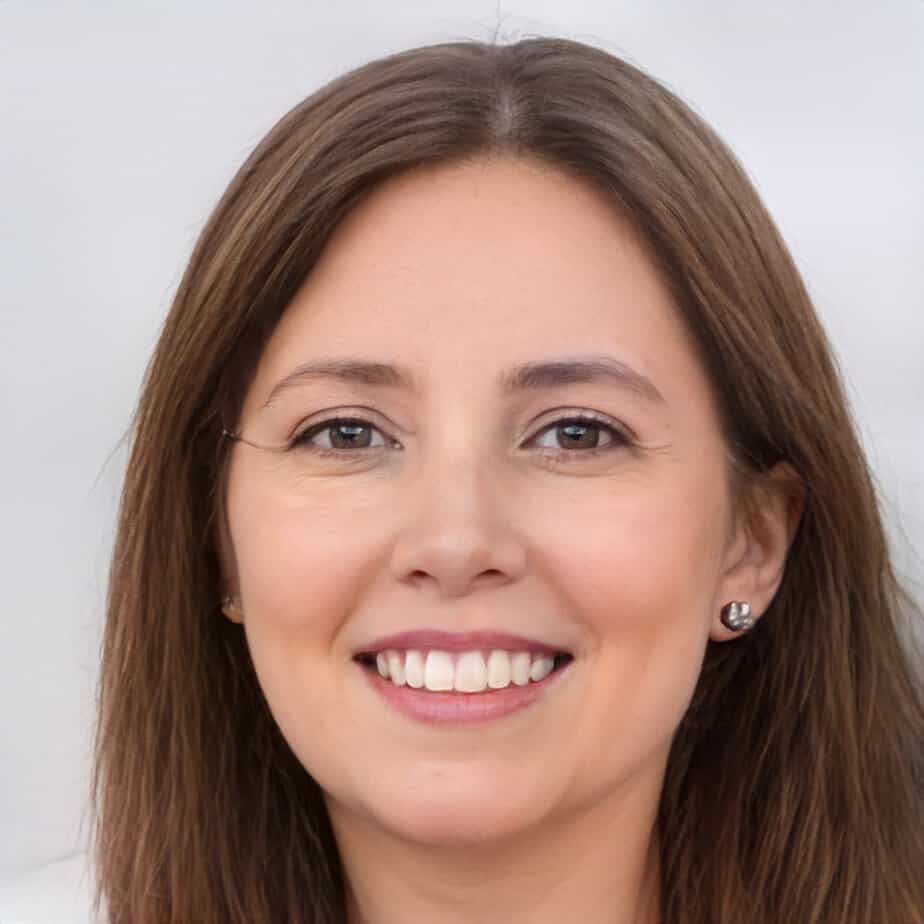 Jill Miller is the founder of Your RV Lifestyle. Trading corporate America for the open road, Jill, along with her partner Jose, began their RV journey, making an unconventional start by wintering in New Jersey. A natural adventurer, she was motivated by a desire to explore the USA and beyond, embracing the varied landscapes, communities, and cultures across the country.
For Jill, the allure of RV living was not about material accumulation, but rather the pursuit of an adventurous, fulfilling lifestyle. A lover of golf, bicycling, hiking, and line dancing, she has carried her passions across the country, engaging with them in diverse settings. Jill's commitment to the RV lifestyle came after years of careful research, numerous consultations with RV owners, and personal trials, including living in a rental RV.