by John (Belleview, FL)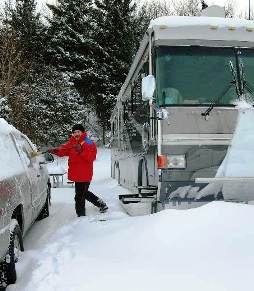 Question: I have a 1987 motor home with no generator. I am going to NJ where it is cold – how can I heat it at night when it's parked in my brother's driveway?
Answer: Do what we do, don't go to NJ during the cold season. We lived in NJ for two winters in the RV and it was a challenge. If you must go to NJ in the winter, it is not impossible to heat your RV even without a generator.
However, you must have a source of power or you are better off not taking your RV into the cold.
We assume that your RV, like most, has a furnace that will run on propane. Since the furnace also consumes 12-volt electricity to run the electronics and the fans, it will quickly (1 or 2 days) drain your house battery. So you will have to keep the house battery charged.
If you have access to electricity just plug the motorhome into a 15 or 20 amp outlet and let the motorhome, furnace and charging system do its work. You may have to get a 30 amp to 15 amp pigtail to connect the motorhome the outlet. You will also have to manage your electrical consumption very carefully so as not to overload the 15 or 20 amp outlet.
If you do not have a propane furnace then you can set up a few small electric heaters inside the RV and run extension cords back to your brothers house. This assumes that he can provide two 15 amp outlets (on separate circuits) to plug in the extension cords.
Depending on how cold it is going to get and how long you will be in this situation you may also have to try to keep the plumbing bay and holding tanks warm. If that is the case, and you are going to be there for a while, then try adding skirting around the bottom of the motorhome and put 100 watt bulbs under each of the holding tanks (fresh, grey and black water. Make sure that you check the lights every few days since they tend to burn out quickly under extreme temperatures.
Here is a link that can show you many ways to defeat the cold and still live in your RV: Winter RVing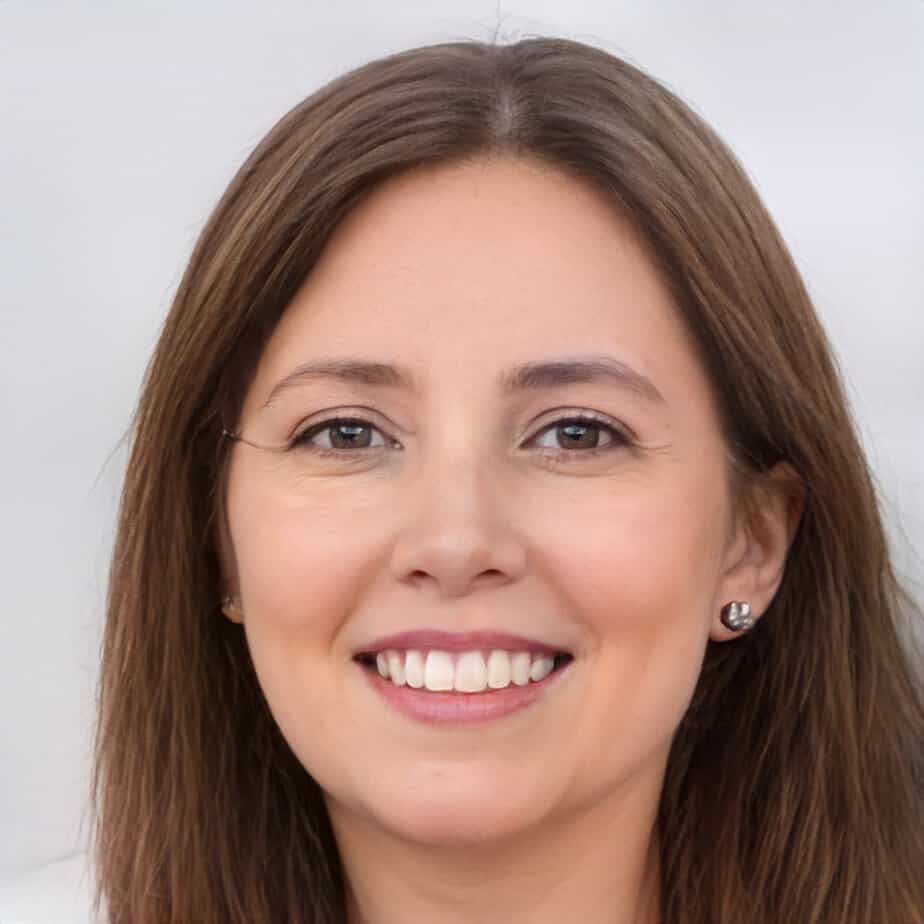 Jill Miller is the founder of Your RV Lifestyle. Trading corporate America for the open road, Jill, along with her partner Jose, began their RV journey, making an unconventional start by wintering in New Jersey. A natural adventurer, she was motivated by a desire to explore the USA and beyond, embracing the varied landscapes, communities, and cultures across the country.
For Jill, the allure of RV living was not about material accumulation, but rather the pursuit of an adventurous, fulfilling lifestyle. A lover of golf, bicycling, hiking, and line dancing, she has carried her passions across the country, engaging with them in diverse settings. Jill's commitment to the RV lifestyle came after years of careful research, numerous consultations with RV owners, and personal trials, including living in a rental RV.