Since there are so many trailers on the roads today, it can be challenging to figure out what each type gets used for and which is best for your shipment. Trailers have evolved over the years to better meet customer needs, and it's also become easier to pick out which trailer will serve you the best with your project. No matter if you need a type of trailer to haul a pool shell in or you need a few loads of dirt for your construction project, we've got you covered.
We're going to break down the 17 most popular types of trailers on the road today and explain how you'd use each one. This will give you a great understanding on which trailers will suit your needs the best should you ever need one.

Picking out the correct trailer is all about what you intend to haul, how large it is, and whether or not you want it protected from the elements. Trailer by astrid westvang / CC BY-NC-ND 2.0
1. Conestoga Trailer
Enclosed or dry van trailers are some of the most popular types of trailers on the road today, and they're popular for transporting cargo that you want to protect from the elements. However, one large drawback to these trailers is that you have to load and unload them from the front end. This is where the Conestoga trailer comes in because it offers you the protection of a dry van or enclosed trailer with the easy loading or unloading capability of a flatbed.
You'll typically see a flatbed trailer with a rolling tarp-on-frame system. You load a protective tarp onto a moving frame that you attach to the sides of your flatbed, and this makes it look like a dry van trailer. The biggest difference is that you can move the entire tarp and frame to expose the flatbed underneath. Once you roll the tarp-on-frame over, you can unload or load your cargo from any of the sides with help from heavy equipment. While the trailer holds a load, the tarp-on-frame gives it protection from the rain, wind, dirt, and dust.
2. Dry Vans or Enclosed Trailers
Just as the name suggests, this type of trailer is one that comes with a container to enclose whatever you're hauling like a motorcycle or plywood. It looks similar to a flatbed trailer with a box on it that has the material you want to transport. You can use them to transport everything from tools to band equipment, and they're extremely common on the roads. This trailer is also more affordable than many other options on the list. They also provide a layer of security for whatever you're hauling.
Since your contents are enclosed in a trailer, it works to protect it from security threats and the elements. You also won't have to worry about buying and rigging up tarps. One other huge benefit of these trailers is that they enhance how much usable space you have by offering storage cabinets and shelves inside the container. The typical weight limit of this tailor is 42,000 to 45,000 pounds, and they usually range from 48 to 55 feet long. You can load some dry vans from the front, and others allow you to load them from the sides.
3. Extendable Double Drop Trailers
An extendable double drop type of trailer works to haul any load that is unusually long that you can't safely transport using a regular double drop trailer. The middle portion of the stepped deck extends out to increase the bed area in your trailer, and you can use it to accommodate unusually long items. It's adaptable to any non-standard needs you have, and you can easily adjust the length and height of the stepped deck to transport loads in varying dimensions in one trip.
The trailers allow you to take shorter or taller loads on the same shipment with the taller loads on the lower deck and the shorter loads on the upper deck to balance it out. Most of these types of trailers have a maximum weight limit of 40,000 pounds. The trailer can extend out a maximum of 30 to 50 feet, and the maximum width tops out at 8.5 feet. The legal freight height is 11.6 feet or shorter, and this is much greater than the maximum freight height that you'll get on other types of trailers.
4. Extendable Flatbed Trailers
As the name suggests, this type of trailer is a flatbed trailer that you can extend. They're exactly like a traditional flatbed trailer, but the length isn't fixed. So, if you had a 43-foot long flatbed trailer in this model, you could extend it up to 80 feet long. This is an open style trailer that doesn't have a roof or any walls.
This trailer is nice as it allows you to transport larger loads that are too big to go on a traditional flatbed trailer, like pieces for your home extension project. When you need to extend the bed on the trailer, you release the pin that joins the two parts and apply the brakes on your truck to send the expandable section of the trailer out.
5. Flatbed Trailers
Flatbed trailers are the single most commonly used type of trailer today. They're an extremely versatile choice, and this is the reason why so many people choose them. You can use this trailer type to transport virtually anything from lumber to steel coils. They're open from all sides and the roof, and they don't have a box that covers whatever you want to transport. So, this makes them very easy to load and unload. You can pick the load up using a crane from the top or from the sides using a forklift.
The maximum weight that this type of trailer can safely haul is 48,000 pounds. The length of the trailer will vary, and it comes in several different sizes. The most common sizes include 24 feet, 40 feet, 45 feet, 48 feet, or 53 feet. However, 48 feet is the one you see the most. The maximum legal width allowed is 8.5 feet, and the maximum height of the load tops out at 8.5 feet. The flatbed usually sits 60 inches off of the ground.
Since they don't come with a container to keep the material covered, you have to cover the materials with a tarp. You also can't just drape the tarp over the load, and covering it can be very tricky. There are different tarps available, and you have to make sure that you secure them properly to keep them in place using ratchet straps.

Flatbed trailers are very popular because they give you ample space to haul your items all at one time, and they're relatively easy to load and unload. Trailer by bostux / CC BY-NC-ND 2.0
6. Hot Shot Trailers
Hot shot types of trailers have gained a huge following among carriers throughout the world. These are a very low-lying flatbed trailer that pickup trucks can safely pull as long as the truck falls into the 3 to 6 class. So, any carrier who chooses to use this type of trailer doesn't necessarily need a semi-tractor since a specialized pickup truck will do the job. This strips away a lot of the barriers that the trucking industry faces. They also give you a much more cost-effective way to haul your freight, especially over shorter distances. Companies that specialize in using this trailer have had great success thus far, especially with smaller construction projects.
When it comes to the size, these trailers usually measure between 30 and 40 feet, and they are between three feet, four inches, and three feet, six inches off the ground. Since this is much smaller than other options on the list, the overall weight capacity goes down significantly. Generally speaking, a 40 foot trailer in this style has a maximum weight capacity of 16,500 pounds. However, what these trailers don't offer in terms of weight they make up for in cost-efficiency and convenience. This makes it a great alternative for anyone who wants to haul freight without using a larger trailer.
7. Less-than-Truckload (LTL) Trailers
LTL shipping is a mode of transportation where your freight shipments don't need the whole space in the truck's trailer, and you usually combine your shipment with other shipments to make up the difference. This is a great option if your shipment weighs in at 15,000 pounds or less. This method lets several shippers share a space in the same truck. However, since you're sharing space with other shippers, the risk of damage goes up.
The freight also gets loaded and unloaded multiple times before it reaches your destination. However, you can use it to be more flexible with your shipment and save on costs. The loads usually get bundled, palletized, or crated and loaded and unloaded using a forklift. They only use van trailers, and the weight is between 151 and 20,000 pounds. If your shipment is over 6,000 pounds or more than six pallets, you could get a volume quote, and these quotes are usually more cost-effective than LTL rates.
8. Lowboy Trailers
This type of trailer is also called a low loader, low bed, double-drop, or a float trailer. It's a semi trailer that comes with a drop deck, and there are two drops on the deck. One drop is located right behind the gooseneck, and the second drop is just before the semi's wheels. So, these trailer types tend to be very close to the ground. The drop lets you ship very big items like heavy-duty pieces of construction equipment that you'd use to build a driveway that exceed the maximum weight limit on other trailer types.
You use them to haul machinery like excavators, bulldozers, and construction equipment. The maximum legal width and height is also larger than other trailers, and the weight limit for this trailer with two axles tops out at 40,000 pounds. You can increase the weight limit to 80,000 pounds by increasing the axles. The maximum height is 14 feet, but you'd need to get several different permits before you carry an oversized or heavy load.
9. Multi-Car Trailer
Multi-car trailers have been very common for several years now, and this is why we didn't lump it in with the speciality trailer category below. These trailers are the ones that you use to transport up to eight cars at a time from one location to another. You can get single or double decker trailers. If you need to carry around eight cars, you'll need a double-decker model. Most overpass height limits stop at 11.6-feet, so multi-car trailers usually can't safely pass through. The vehicles get secured to ensure they stay in place throughout transport.

Car trailers can come in two styles, and those that need to haul fewer cars may only have a single level while ones that need to transport more cars at once will have two levels. Trailer Queen by Chauncer / CC BY-NC-ND 2.0
10. Power-Only Trailers
When you need to transport a trailer from point A to point B, you will most likely use power-only trailers. These are the trailers that you use to tow a second trailer. So, if you need to move your trailer to load up your supplies for your deck building project, you don't need to go out and buy a truck or tractor to be able to do so. Instead, all you need is to rent a power-only type of trailer and attach it to your trailer to tow it to wherever you need to go.
11. Refrigerated Trailers
Sometimes, you have to transport a material that has to be kept at a lower temperature. This could be ice creams, frozen foods, or some pharmaceuticals. You can't expose these products to warmer temperatures and keep them safe to use. This is where a reefer or a refrigerated trailer comes into play. They are like enclosed trailers or dry vans in looks, but they have insulation and a cooling system inside to help maintain the correct temperature.
The biggest components of this type of trailer are the condenser, compressor, and the evaporator. The entire system gets enclosed with an insulated box, and the weight limit tops out right around where a traditional dry van would. However, the legal height and width vary. The maximum legal height this trailer can be is 8 feet, and the width is 8.2 feet.
12. Removable Gooseneck Trailer (RGN)
It can be difficult to move very oversized loads. Since you have to have additional permits to haul these loads, there is another layer of stress too. Also, the bigger the load is, the more technical it gets to try and transport it. This is where this type of trailer comes into play. It works by holding the loads much closer to the ground, and you can transport taller objects. You also won't have to worry about height permits with this trailer.
A gooseneck trailer is also called a double drop or a double lowboy trailer. It's a great thing to have when you move larger pieces of equipment for excavation projects like building a new house foundation. There is a drop in the middle of this trailer that gives you a small margin for taller loads. You can set the taller objects onto this dropped region and use the raised beds for shorter pieces of equipment. The dropped region is referred to as the well, and it's usually 29 feet long. Since this well is much closer to the ground, you can put something as tall as 12 feet on it without violating any regulations or rules regarding the maximum height limits your trailer can safely carry.
This also isn't the only benefit of this type of trailer. The front end or gooseneck portion is detachable. Detaching this part from the trailer lets you drive heavy equipment right onto the trailer to load and unload it. Once it's in place, you reattach the detached trailer portion and you're ready to go. This makes the whole loading and unloading process quick and easy, especially with heavier items.
13. Side-Kit Trailers
In order to get a good picture of this trailer, you should envision a flatbed trailer with a tent-like top and removable sides. You use this type of trailer to transport any material that you don't have to pack in containers, and it also works for materials that you can't pack for whatever reason. For example, granular materials like coal, crops, powders, and gravel have irregular shapes that you can't easily contain or put in a crate. It's very popular for use in transporting crops that you need to protect against dirt and moisture when you move them.
Enclosed trailers also make the loading or unloading process slightly more complicated and time-consuming, especially if you're dealing with heavy objects. With this type of trailer, the removable sides make it easy since you can get a forklift right up to it. Since you can detach the sides along the whole length of the trailer bed, arranging heavy, larger objects is easy. The length of this trailer will vary from 48 to 53 feet long. The width usually tops out at 8.6 feet because the removable sides add roughly an inch of space on each side, so you have 8.4 feet to fill.
The maximum weight that this trailer type can safely transport is right around 42,000 to 45,000 pounds. The side kits can come in fiberglass or plywood for the material, and you can choose to have a tarp as the roof over the sides. This protects your load from the elements. They're a very versatile type of trailer that has a lower operating cost, and this makes them very popular.
14. Specialty Trailers
As the name suggests, speciality trailers get built to meet specific purposes. They also have specifications that aren't available otherwise. The way it gets built depends on the final purpose of said trailer. For example, if you wanted a specialty trailer to move huge quantities of liquid, this would be a very different design than one that is for medical or food transport. You need a special permit with these trailers, and the driver has to hold a special license that allows them to transport this load. The weight limit can go up to 200,000 pounds, and we've picked out the most common ones below.
Display Trailers or Event Marketing Trailers
Display trailers are also referred to as event marketing trailers. They let companies showcase their advertisements on mobile trailers to spread the word about their business, product, or services. They work to help attract more customers when you use them in conjunction with demonstrations, on-site promotions, and sales to help customers learn more about your company. This is a very common marketing method today because it's one of the most efficient techniques you can use.
Food Services Trailers
This type of trailer is enclosed to help accommodate an entire kitchen inside it. They give you food services for anyone on the go. You can see them set up at food carnivals, festivals, conferences, and even downtown. This is a relatively new trend, and many different food chains are taking advantage of the popularity of this type of trailer to help reach more customers.

Food trucks and trailers are massively popular in busy downtown areas in cities because it allows people to go out and grab a quick bite to eat while they're on-the-go. Jalapena's Mexican Food Truck by Rich Obst / CC BY 2.0
Hazardous Material Trailers
You've most likely seen the larger types of trailers that carry oil, diesel, gas, and other flammable or hazardous materials. The trailers that transport these large volumes of liquid are cylindrical in shape instead of rectangular. You see the same trailers used to transport chemicals as well. They have been specially designed to safely and effectively transport these materials. You'll need additional permits for these trailers. Also, the cost to transport liquid in them is much higher than other materials. There is no way to get around the strict rules and regulations these trailers have because it's a greater risk of spillage, damage, or injury.
Medical Trailers
Medical trailers are a slightly broader category that includes mobile clinics that allow companies to provide people with medical equipment and services right on-site. Medical types of trailers come equipped with basic medical equipment to handle emergencies and basic medical care. Medical trailers are very common in health camps, and blood banks are usually seen with mobile trailers. This is an enclosed trailer that accommodates all of the services and facilities inside it. You'll need special permits and a license to operate it.
Vending Trailers
A lot of businesses believe that if the customers don't come to them, they should go to the customer. This has brought this type of trailer around. It's usually an enclosed model that acts like a mini-outlet for the vendor. In turn, the businesses are able to reach more customers and showcase their services and products to people without the customers having to travel to them. Again, you'll need a special license and permit to operate this type of trailer. The regulations aren't nearly as strict as they are with the trailers that transport hazardous materials, but they're still worth looking over.
15. Step Deck Trailers
This type of trailer is very similar to a flatbed-style trailer. The only difference is the maximum legal height cutoff point. Flatbed trailers are roughly 60 inches off the ground, but step deck trailers are even closer to the ground to allow you to carry loads up to eight feet high without an issue. You use them to transport loads that you can't take in a traditional flatbed trailer due to the maximum height. You get two deck levels with an open-air design. You'll also see ramps for unloading your items, and they're safer to use a forklift to load and unload due to them being closer to the ground.
16. Stretch RGN Trailers
When you have a load that is very tall and heavy, this is the type of trailer you want. You'll use the stretch removable gooseneck trailer when a standard removable gooseneck trailer can't accommodate you for transporting a specific load. The main deck on this type of trailer and extend from 29 to 65 feet.
Also, the regular regular gooseneck trailers top out at 42,000 pounds for a maximum weight capacity while this model can carry up to 150,000 pounds. The maximum width matches other trailers at 8.5 feet, and the maximum height is 11.6 feet. This is much more than most trailers can carry. Additionally, there are features that this trailer offers that makes it a great alternative. Along with the extendable deck, it offers the ability to add additional axles to help balance heavier loads that you'll transport.
The detachable or removable goosenecks also make it easier to load and unload heavy equipment when you're creating a concrete patio or landscaping your yard. If you're going to load a piece of heavy equipment like an excavator, all you have to do is detach the gooseneck and drive it up on the deck before reattaching it. This makes loading and unloading a simple and short process.
17. Stretch Single Drop Deck Trailers
The final type of trailer on the list is a stretch single drop deck trailer, and as the name suggests, it's very similar to a step deck trailer. You'll get an extendable bed with it, and they're designed to carry loads that are too large for a traditional step deck trailer. So, they can transport much longer loads than many trailers on the list, and they also give your load more support. The lower deck can extend from 48 to 76 feet, and the front deck is right around 9.6 feet long. The maximum width tops out at 8.6 feet, and the height is 11.4 feet. Finally, they can safely carry up to 44,000 pounds.
Bottom Line
We've outlined 17 types of trailers for you and gave you a quick idea of what they can carry with height, weight, and width requirements. Some will require a special permit and license, so be sure that you double-check before you settle on one. If you get it right, these trailers can help you keep your project moving and keep you on your deadline.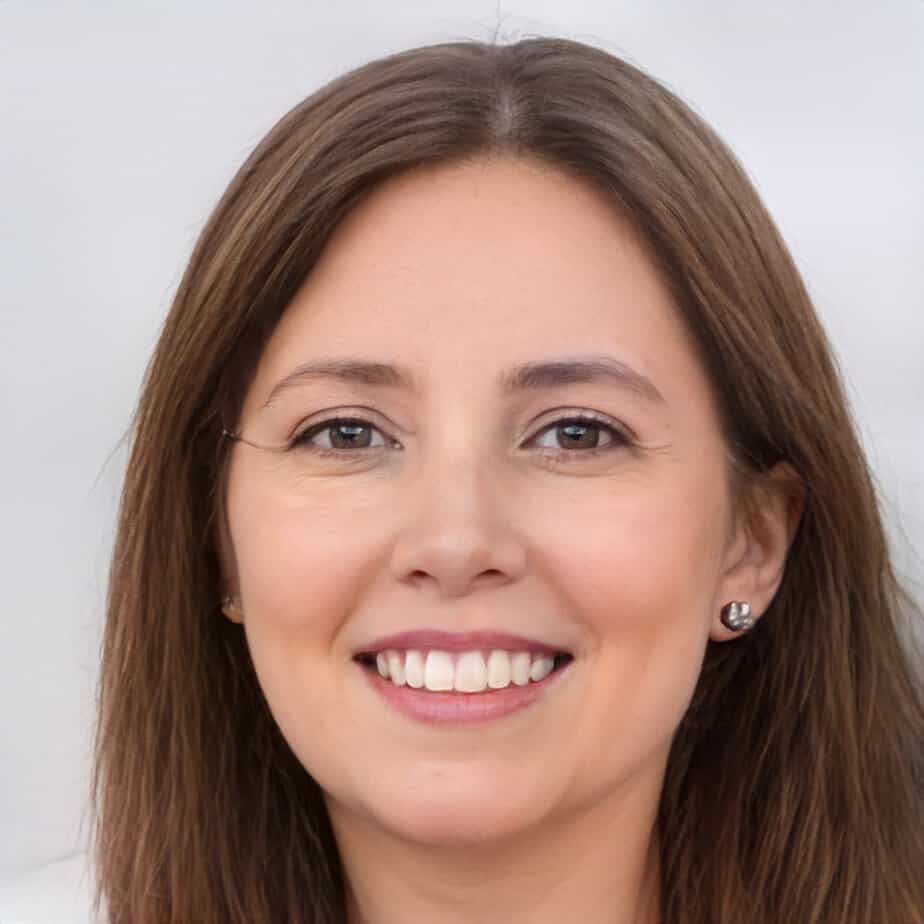 Jill Miller is the founder of Your RV Lifestyle. Trading corporate America for the open road, Jill, along with her partner Jose, began their RV journey, making an unconventional start by wintering in New Jersey. A natural adventurer, she was motivated by a desire to explore the USA and beyond, embracing the varied landscapes, communities, and cultures across the country.
For Jill, the allure of RV living was not about material accumulation, but rather the pursuit of an adventurous, fulfilling lifestyle. A lover of golf, bicycling, hiking, and line dancing, she has carried her passions across the country, engaging with them in diverse settings. Jill's commitment to the RV lifestyle came after years of careful research, numerous consultations with RV owners, and personal trials, including living in a rental RV.