Off-road camping is for adventurers at heart and those who want to escape the hustle and bustle of the city and really get away from it all. It generally involves heading off the open road and diving into the backcountry where you'll find yourself surrounded only by nature and not much else.
An off-road pop-up camper can be an ideal vehicle for doing this. The smallest type of motorhome on the road, pop-up campers are incredibly convenient because they are collapsible, which means they are easy to tow and store. They are also great for people who are new to road-tripping or camping, as well as experienced travelers that don't want the inconvenience or cost of a large RV.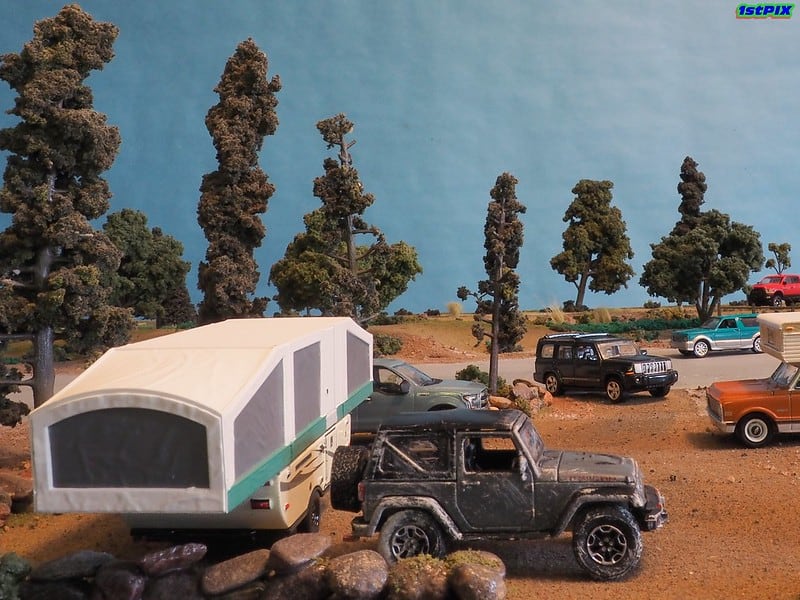 An off-road pop-up camper is perfect for heading off the open road and diving into the backcountry. Take Your Castle Along on Your Adventure by Phil's 1stPix / Flickr / CC BY-NC-SA 2.0.
What is an Off-Road Pop-Up Camper?
An off-road pop-up camper (or tent trailer) is similar to a normal pop-up camper, but with an extra-rugged construction, increased ground clearance, and other features that make it more suitable for off-the-grid camping. When fully set up, a pop-up camper is similar to a tent, but provides plenty of interior space for living and sleeping and is far easier to set up and take down.
A conventional pop-up consists of a metal trailer frame and a box, a hard roof, and "soft walls" made of canvas, vinyl, or a similar material. The walls have windows with screens and the frame has pull-out bunks for sleeping.
Basic popup campers usually include several features such as sleeping bunks, a fold-down dinette that serves as both bench seating and a tabletop, storage cabinets, an onboard freshwater tank, a sink, interior DC lighting, and a 12-volt DC power system (including an AC to DC converter and a deep cycle battery.
Many pop-up campers also include additional features such as an electric or gas absorption refrigerator, an electric water pump, a rooftop air conditioner, an exterior shower, a water heater, one or two propane tanks, and a skylight or roof vent. Some premium models also include a shower, toilet, wastewater tanks, and a slide-out section to increase interior space.

An off-road pop-up camper (or tent trailer) has an extra-rugged construction and increased ground clearance.
Things to Consider When Shopping for an Off-Road Pop-Up Camper
There are several factors to take into consideration when shopping for an off-road pop-up camper.
1. Weight
The weight of an off-road pop-up camper is determined by the weight it can hold, and it will depend entirely on the type of vehicle that is going to tow the camper. The heavier the camper, the more features it is likely to have, however, it will mean needing to have a heavier duty vehicle to tow the camper.
2. Suspension
Off-roading requires good suspension and it's a good idea to get an off-road pop-up trailer with an axle and suspension that can withstand the rough terrain such as a through-axle with leaf spring suspension. Many off-road trailers have types of independent suspension that eliminate that vulnerability and provide a better ride.
3. Tires
Good off-road-specific tires are another important factor when it comes to shopping for an off-road pop-up camper. They'll handle extra cargo weight going over bumps and tree roots with less slippage or chances of blowing a tire.
3. Ground Clearance
You want to make sure the off-road pop-up camper has good ground clearance for rough terrain, as well as the approach and departure angles. Better angels will help you get through more extreme terrain without dragging the front or rear of your camper.
4. Extra Storage
If you want to use your off-road pop-up camper to carry extra camping gear, be sure to check the total GVWR (Gross Vehicle Weight Rating) and the CCC (Cargo Carrying Capacity). That way you'll know how much extra you can safely carry in it. Plus, some off-road pop-ups have special racks or tie-downs for strapping on gear.
4. Storage Space
Storage space is essential but the more storage space an off-road pop-up camper offers, the heavier it will be to tow. Be sure to check the total GVWR (Gross Vehicle Weight Rating) and the CCC (Cargo Carrying Capacity). Good planning will allow for less storage space to be needed and you won't have excess items that are not used. Some off-road pop-ups have special racks or tie-downs for strapping on gear.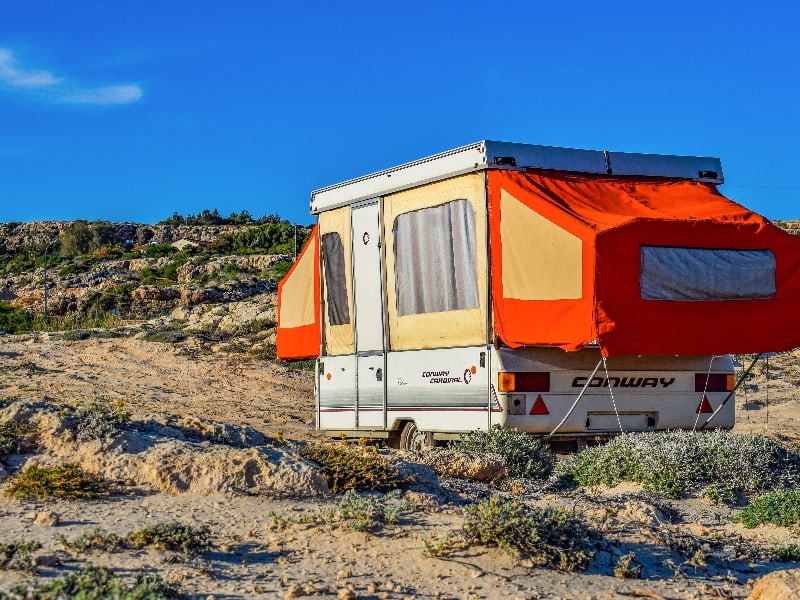 There are several important factors to take into consideration when shopping for an off-road pop-up camper.
Pros and Cons of Off-Road Pop-Up Campers
As with anything, there are pros and cons – let's weigh them up when it comes to off-road pop-up campers.
| | |
| --- | --- |
| PROS | CONS |
| Extra space for camping gear and other essentials | Usually more expensive |
| More rugged construction for off-road adventures | Sometimes not as comfortable as normal tent trailers |
| They can go anywhere your vehicle can | |

There are many benefits to an off-road, pop-up camper with one of them being that they have an extra-rugged construction which allows them to be taken to hard-to-reach places. Beach camping by
Best Off-Road Pop-Up Camper
Best Overall: OPUS Off-Road
The OPUS Off-Road is a fantastic little camper for off-road enthusiasts. The quick-inflating tent takes just 90 seconds to inflate to full size and when fully set up has eight-foot ceilings, a full outdoor kitchen, plenty of windows, and skylights.
The four-man tent has an interior that has been specially designed to be functional, comfortable, and luxurious. Spacious and light with plenty of windows and skylights, the tent has a ceiling height of 2.5 meters, a large kitchen with a two-burner gas hob, a cabinet-mounted three-way fridge, and a work surface with drawer units for storage. A demountable table and a seating area are great for relaxing, and fixed double bed areas have inner privacy tents.
Optional extras include a BPW WS3000 stabilizing hitch coupling; a Saracen WS3000 Hitch Lock, which comes with reduced insurance premiums; a Nemesis Ultra Wheel Lock with a guaranteed 20% discount on insurance premiums from SafeGuard Insurance; a 10-meter mains extension lead; a 12 Volt 110 Ah Leisure Battery; an Enduro Remote Control Motor Mover that rotates 360º and can move an OPUS up a 1-in-4 slope.
The OPUS Off-Road has 23-liter water and waste carriers and two high-quality lockable OPUS Alloy Roof Bars made from lightweight aluminum with smooth end molded caps. A carrier provides space for a variety of sports equipment such as mountain bikes, kayaks, and surfboards.
Best for Outdoor Activities: Forest River Rockwood Extreme Sports Package Camping Trailer
The Forest River Rockwood Extreme Sports Package Camping Trailer is a sports-lovers dream. It comes with a roof rack that can support up to 150 pounds of outdoor sports equipment from kayaks, canoes, and mountain bikes to surfboards, kitesurfing equipment, and more.
The beautifully designed interior boasts an L-shaped sofa that converts into a bed, a wood-effect floor with wood units to match, LED interior lighting, and a spacious cooking area/kitchen with a covered three-burner range.
Digital amenities in the ESP include USB and aux ports, a media receiver with Bluetooth, a Wi-Fi booster, an MP3 player, and a recharging station with two additional USB ports – ideal for the digital nomad. A 190-watt roof-mounted solar panel with a 1000-watt onboard inverter provides renewable energy to your batteries and allows you to power your outlets while camping off-grid.
Other top features include a 12-volt electric water pump, extra storage over the bunks, a patio light for outdoor dining or relaxing, and a Vinolon Supreme Tent with smoked vinyl windows. It boasts a 20-gallon tank for freshwater so you will have access to clean water when heading into the backcountry.
Best For Families: Opus OP 2 / Opus OP 4
Designed for families of between two and four people, the Opus OP 2/4 boasts a rough and rugged all-terrain chassis, tough independent coil suspension, and chunky off-road tires, allowing this versatile off-road pop-up camper to go anywhere!
The Opus OP2 sleeps up to four people, while the Opus OP4 can sleep up to six people with two beds and a convertible dinette. They also have a four-burner stainless steel cooktop, a 12-volt cooler, a stainless-steel sink, and an external slide-out kitchen and fridge. Other features include a thick canvas tent, cargo racks, double 100Ah batteries, and large onboard water tanks.
The OP2 features a large RV queen-size bed and an additional convertible sofa that can convert into a bed to accommodate four people in total. A larger functional living space can be created with the onboard air compressor which quickly expands the camper. Other great features include built-in hot water, an additional shower extension room, and loads of extra storage.
Specifications:
Weight: 4,440 pounds
Person capacity: 4 adults
Dimensions closed: 5695mm (L) x 2025mm (W) x 1730mm H (inc rack and spare)
Dimensions opened: 5750mm (L) x2605mm (W) x 3500mm (H)
Ground Clearance: 310mm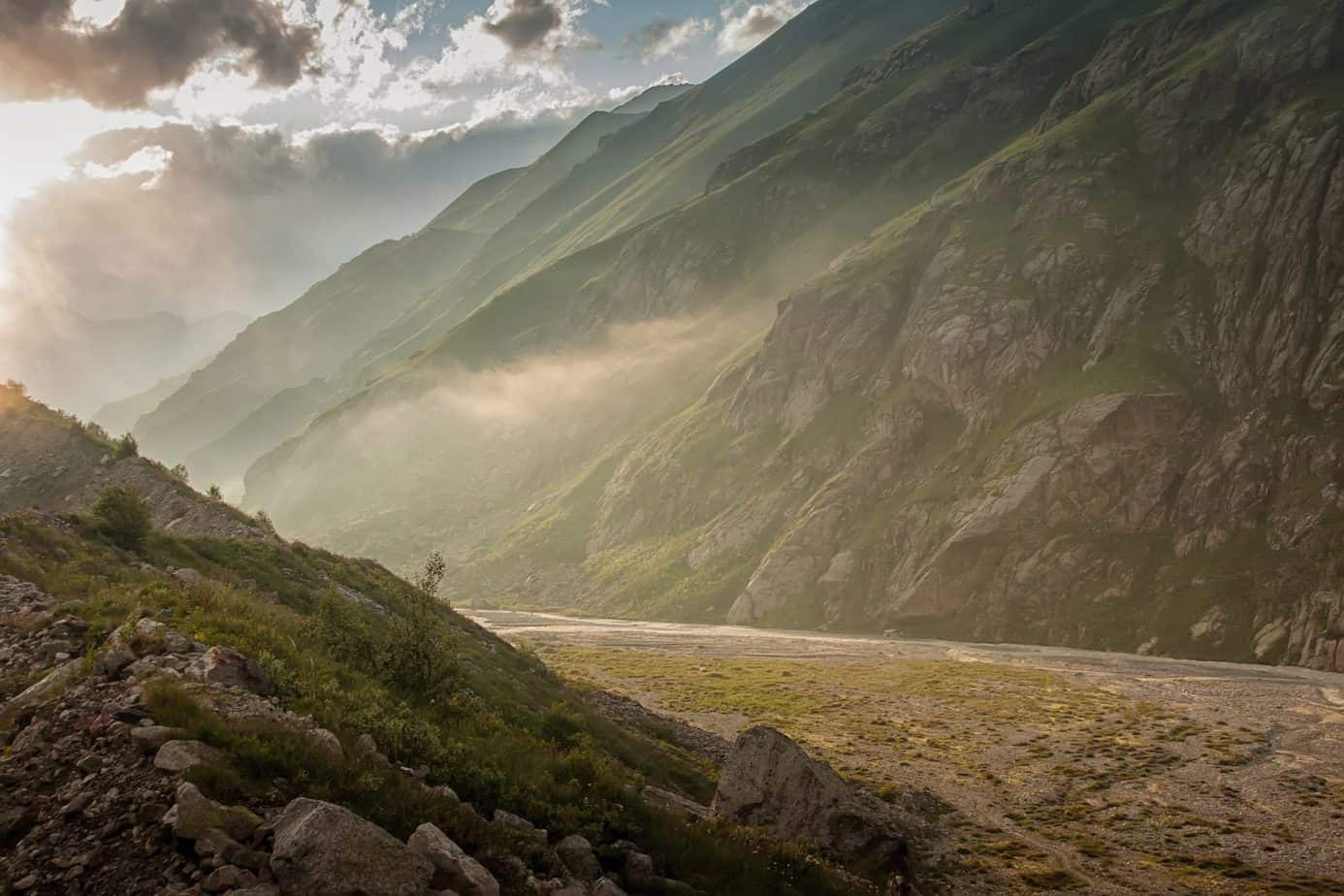 An off-road pop-up camper allows you to explore places that most people never see.
Best Value Pop-Up Camper: SylvanSport GO
The SylvanSport GO is another ultra-lightweight pop-up camper that is ideal for first-time campers or those looking for a small pop-up camper. This four-person camper is 100% waterproof and comes with insulating bed platforms that are great for camping in colder areas.
It is easy to tow and back into spaces at campsites due to its size and it has a great roof rack with a low loading height of just 53 inches and a carrying capacity of 165 pounds so you can load up those mountain bikes, kayaks, and surfboards!
It has a waterproof tent pod that deploys and retracts from the hinged case which is mounted below the equipment rack and offers multiple comfy dining and sleeping options when set up with a standing height of six feet and five inches. The tent is 80 inches long and 116 wide and can comfortably accommodate four people. The tent can also be removed so the trailer can be used to haul gear or supplies.
Specifications:
Weight: 840 pounds
Person capacity: 4 adults
Dimensions closed: 143" x 75" x 53"
Dimensions opened: 154" x 124" x 108"
Best for Durability: Forest River Flagstaff
The Forest River Flagstaff is another great hard-sided A-frame pop-up camper with a wealth of amenities. This hard-sided pop-up camper has the solid exterior of a travel trailer with the soft material shell of a tent camper, giving you the best of both worlds.
Easy to tow and set up, the Forest River Flagstaff has a white fiberglass exterior with an autumn wood interior and comfortable, stylish furnishings. Amenities include a comfy seating area with a dinette, a kitchen with a two- or -three-burner indoor range, a 12-volt refrigerator with a 100-watt roof solar panel, a microwave, and plenty of cabinets and storage space.
Different models offer different bathroom types from a Port-A-Potty to a hard wall shower with a residential flush toilet and the interior has LED lighting throughout. Other features include a 12-volt water pump, a 30-amp detachable power cord, a 35-amp converter, a courtesy light on the front, an outside griddle, and an automatic gas regulator.
Specifications
Weight: 2,648 pounds
Person capacity: 3 adults
Dimensions closed: 250" x 84" x 68"
Dimensions opened: 250" x 84" x 168"
Best for Couples: Taxa Tigermoth
If you are traveling with your other half, then the super cool and compact Taxa Tigermoth is the perfect choice of an off-road pop-up camper for you. Featuring state-of-the-art stabilizer jacks and torsion axle suspension with electric brakes, you are guaranteed a smooth tow, and gravel guards protect against any damage from flying rocks and stones.
The sleek construction of the Taxa Tigermoth provides a couch-by-day and a bed-by-night for two people and boasts chic LED lighting and 12V outlets for power supply. A slide-out kitchen with generous countertop space and a cutting board, a portable sink, and two large cubbies for ample prep and storage space. A two-burner portable stove is ideal for prepping meals and there is plenty of storage for gear, food, water, and more.
The TigerMoth comes with an optional rooftop tent for an extra person if needed and a large side hatch for easy access when loading/unloading, fresh air throughout the camper, and amazing views from all angles.
Other great features of Taxa Tigermoth include a built-in electrical system, an external water system, and a pre-wired solar inlet, and added extras range from a THULE® ProBar EVO 175 adjustable load bars, a tongue toolbox, a THULE®/TEPUI® 3-Person Roof Top Tent, a 5000 BTU front window air-conditioning system, and a 5-pound propane tank and mount.
Specifications
Weight: 1,390 pounds
Person capacity: 3 adults
Dimensions closed: 250" x 84" x 68"
Dimensions opened: 250" x 84" x 168
Best Off-Road Pop-Up Camper for Larger Families: Coachman Clipper Classic
The Coachman Clipper is a fantastic option for a family-friendly pop-up camper with over a dozen floor plans and countless extra options. Weighing in at 2,840 pounds, the camper can accommodate up to four adults and three children and can be tailor-made to suit a wide variety of personal needs.
The Clipper Classic is spacious and airy with a king-size bed, a queen-size bed, a gaucho bed/sofa with thick heated mattresses, and a four-seater dinette that can be converted into extra beds for children. A bathroom has a shower and a cassette toilet and a kitchen with a dual-burner stovetop, a refrigerator, a sink, and the interior has air-conditioning and a furnace for cold weather camping.
Some of the best features of this amazing camper include a Jensen Bluetooth stereo, LED interior lighting, solar panels, a storage security system, and a bike rack.
Specifications:
Weight: 2,840 pounds
Person capacity: 4 adults, 3 children
Dimensions closed: 228" x 85" x 55"
Dimensions opened: 281" x 85" x 144"

A well-kitted out camper is a home-away-from-home.
Best for Toughness: Black Series Dominator
The Black Series Dominator is a rough-and-tough yet dependable off-road, pop-up camper with independent suspension and quad shock design. The camper boasts all-terrain tires that are fantastic on the off-road and its off-road capability to take you almost anywhere.
An outdoor kitchen crafted from stainless steel is perfect for prepping and cooking meals and interior queen-size sleeping space and LED lighting all around make for a comfortable, cozy space in which to relax.
A host of features include adjustable independent suspension with dual shock absorbers, a table with comfy couches that can be converted into a second sleeping space for extra guests, 12" heavy-duty electric brakes assist set up with a mechanical handbrake, and marine carpets throughout.
The stainless-steel kitchen has a large sink, light, electric pump, and tap, and there are two 20-liter jerry can holders and two 9kg gas bottle holders.
Specifications
Weight: 3,218 pounds
Person capacity: 3 adults
Height: 1,600mm
Width: 1,880mm
Best Lightweight Off-Road Pop-Up Camper: Livin' Lite Quicksilver 8.0
The Livin' Lite Quicksilver 8.0 is an ultra-lightweight pop-up camper with a simple, yet highly innovative design. Built on an all-aluminum superstructure, this four-person pop-up camper is super easy to tow thanks to a manual crank swivel jack on the tongue that requires very little effort.
The Quicksilver boasts two full-size beds and a dinette that can convert into an extra double bed to accommodate two more people. It has a small kitchen area with two oven burners and a sink, however, does not have a bathroom.
Additional features include an optional aluminum rear storage rack for packing more gear and if you plan on going off-road, you can choose the optional Off-Road Package that replaces the standard 12-inch tires with 15-inch all-terrain tires.
Best Off-Road Pop-Up Truck Camper: BunduTec WILD
The BunduTec WILD is another truck camper that caught our eye and made the list of best truck campers. Made from high-quality materials and boasting ample storage space, this two-person pop-up truck camper is made for half-ton pickup trucks and is a popular alternative to the tow-behind variant.
Strong and lightweight, the BunduTec WILD is framed in wood and lined with lightweight aluminum, and the interior features a comfortable seating and sleeping area, a bathroom with a shower, and a toilet. A kitchen has a two-burner stove, refrigerator, and a sink, as well as a water heater, and a furnace for cold weather camping.
Other features include LED lighting throughout, multiple USB and 12-volt outlets, an electric roof lift, and a roof fan vent. Optional accessories with the BunduTec WILD include a glass sink countertop, electric corner jacks, stylish overhead cabinets, and a skylight.
Specifications:
Weight: 1,630 pounds
Person capacity: 2 adults, 1 child
Dimensions closed: 151" x 84" x 63" (84" floor)
Dimensions opened: 151" x 84" x 85" (84" floor)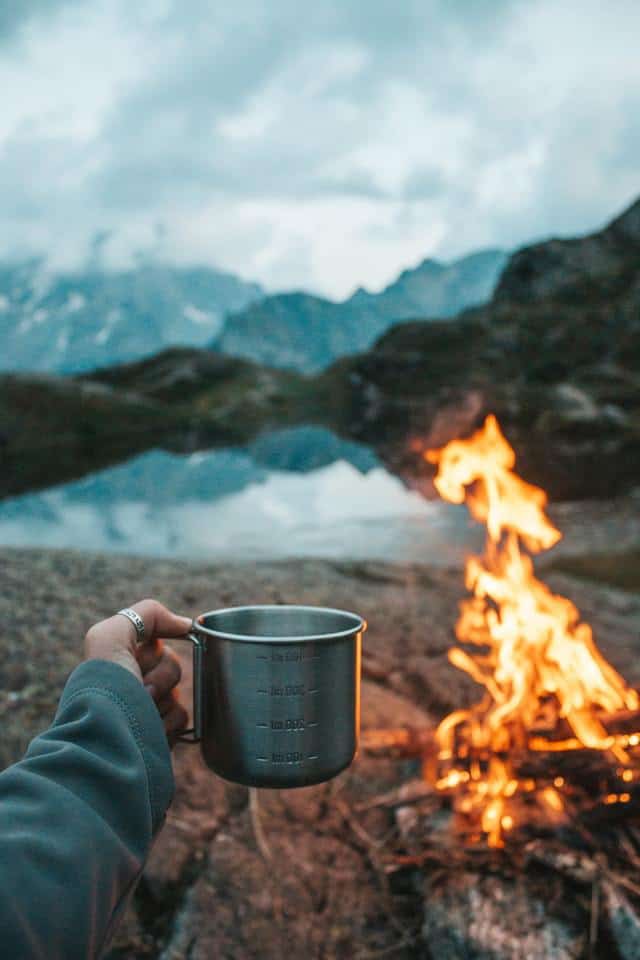 There is nothing better than sipping morning coffee in the great outdoors.
Other Notable Off-Road Pop-Up Campers
Four-Wheel Campers Raven
Described as 'virtually indestructible,' the Four Wheel Campers Raven is a truck camper made entirely from a robust aluminum frame with a removable camping pod attached by a series of safety hooks and clasps. It is easily set up and removed so the truck can be used for everyday activities like going to work, moving about town, or shopping and as a camper on the weekends.
The Four Wheel Campers Raven is available in a variety of options from base models to luxury options with built-in showers and comfy bench-style dinette seating. All models come with a large queen-size bed that fits on top of the truck and on popping the roof, a spacious dining area that seats two is opened, as well as a kitchen area with a fully functional kitchen. Other features include cooling and heating systems, window, insulation, lighting, and stylish furnishings.
Specifications:
Weight: 1,040 pounds
Person capacity: 2 adults, 1 child
Dimensions closed: 118" x 80" x 60" (70" floor)
Dimensions opened: 118" x 80" x 78" (70" floor)
Jayco Jay Sport by Jayco
Offering four different floor plans, the Jayco Jay Sport has something for everyone. This versatile pop-up is airy and stylish with ample places to relax and modern furnishings that make it feel like a small home-away-from-home. The camper comfortably sleeps eight people and features a spacious fully functional kitchen area with a range of appliances that have been pre-plumbed for propane.
The Jayco Jay Sport pop-up camper has a heavy-duty, corrosion-resistant frame with a domed, seamless fiberglass roof and a mildew-resistant aluminum ceiling to which a water-repellent tent is attached on either end for extra space. Although there is no bathroom, there is an exterior shower and optional add-ons include a canopy awning and a double-entry step.
Aliner Ranger 12
The Aliner Ranger 12 is an A-frame pop-up camper with hard-angled walls that not only make it look like a little house on wheels but also make it super-insulated for camping in extreme weather. The Aliner Ranger 12 is available with two-floor plans, both of which have a kitchen with a refrigerator, microwave, and sink, as well as a comfortable sleeping area for up to four people.
The camper is available in four sizes: a 10-foot cabin on a 13-foot frame; a 12-foot cabin on a 15-foot frame; and a 15-foot cabin on an 18-foot frame, and there are three different models:
Standard – water hook-up
Upgraded – 11-gallon freshwater tank, a three-way refrigerator, and a two-burner stove
Deluxe – larger three-way refrigerator with a freeze
Other features include hardwood cabinets, a cable connection, a front utility light, and windows for panoramic views.
Camp365
The Camp365 is a simple pop-up camper that converts into a spacious 700-cubic-foot cabin. Designed with an aerodynamic shape and a small road profile so it's easy to tow and back into campsite spaces, the Camp365 is four feet wide and less than seven feet tall when folded down for travel and storage.
Unfolding and setting up the Camp365 cabin takes less than 10 minutes and when fully up, the airy interior sleeps up to six people. The beds can be folded away to make space for relaxing or entertaining, and the kitchen has a two-burner, a portable pull-out stove that can be set up indoors or outdoors, a stainless sink, 12-gallon water tanks, and ample storage in the form of 39 cubic feet of in-floor and side and front dry storage as well as optional portable shelving and full-length hanging bars.
Specifications
Weight: 1,495 pounds
Person capacity: 6 adults
Dimensions closed: 186" x 48" x 80"
Dimensions opened: 186" x 140" x 120"

There is a range of different off-road pop-up truck campers.
Air Opus
The Air Opus is one of the best pop-up campers on the market. Small, lightweight, and easy to tow, the Air Opus comes with everything that you might need for a trip into the wild and is super easy to store after your trip.
One of the best features of this pop-up camper is the "Air Pole Technology," which sees the trailer opening up and self-inflating into a full-sized camping trailer in just 90 seconds. This state-of-the-art technology uses air tubes and an electric pump, making setting up and taking down a quick and hassle-free process.
The Air Opus has a spacious interior with electric lighting, skylights, and windows. It also features a fully fitted kitchen with a microwave, a comfy dining and living area, and a built-in bedroom. It has a ceiling height of 2.5 meters which offers plenty of standing room for tall adults.
Specifications:
Weight: 2,387 pounds
Person capacity: 2 adults
Dimensions closed: 206" x 66" x 53"
Dimensions opened: 206" x 66" x 120″
Frequently Asked Questions
What is the difference between a trailer and an RV?
There is no difference between a travel trailer and an RV. Standing for "recreation vehicle," RV is simply a generic word for a motor vehicle or trailer which includes living quarters. A travel trailer is an RV that you attach to your vehicle by a trailer hitch. With this kind of unit, you have the option to disconnect it from your vehicle once you are parked. They are the most cost-effective if you are looking for a basic mobile living space.
Should I store my pop-up expanded or closed?
It is best to store your pop-up camper with the pop-up closed. As with any RV, everything needs to be cleaned and put away properly so that the RV is all set to go the next time it's time to go camping. Leaving the tent set-up will expose the material to the elements and possibly damage it. Make sure the canvas is well-dried before collapsing the sides and roof to prevent mildew.
Are there any safety concerns when off-road camping?
Off-road camping is the same as regular camping and the safety concerns are the same.
Keep your food packed away and sealed to avoid attracting wild animals.
Make sure you have enough drinking water if you are wild camping.
Don't eat wild berries or plants unless you know what they are and whether they are edible.
Watch the weather and keep an eye out for fires.
Top Safety Tips for Camping
Be aware of any risks around your tent
Bring plenty of food and water
Be aware of the weather
Have First Aid equipment available
Know what services are available
Keep your eye out for wildlife
Be fire safe around campfires
Drive safely
Happy camping!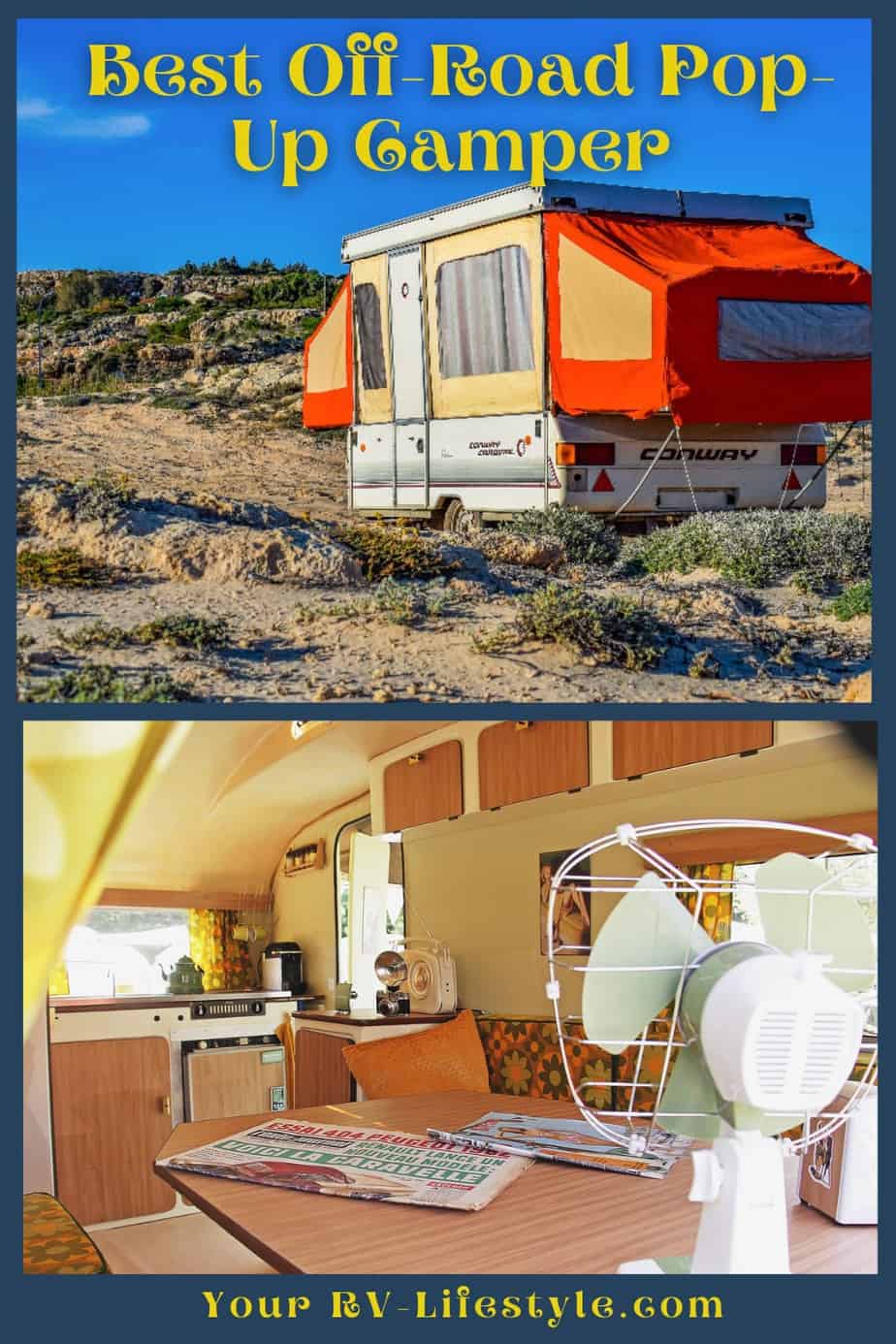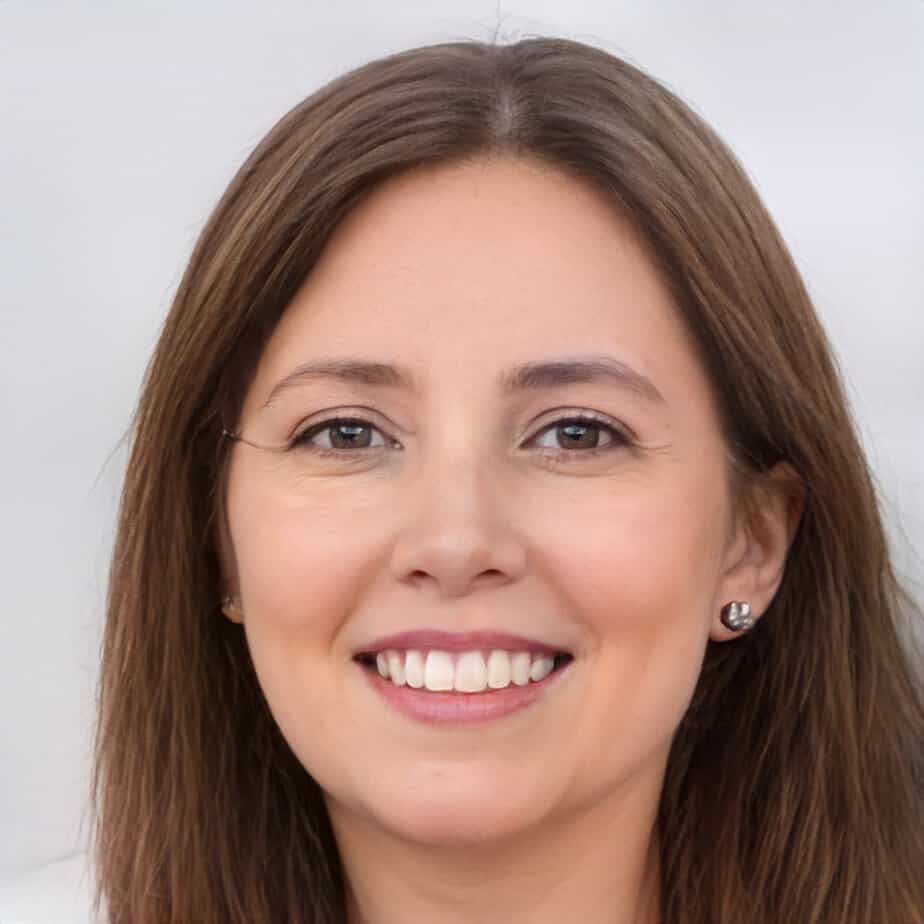 Jill Miller is the founder of Your RV Lifestyle. Trading corporate America for the open road, Jill, along with her partner Jose, began their RV journey, making an unconventional start by wintering in New Jersey. A natural adventurer, she was motivated by a desire to explore the USA and beyond, embracing the varied landscapes, communities, and cultures across the country.
For Jill, the allure of RV living was not about material accumulation, but rather the pursuit of an adventurous, fulfilling lifestyle. A lover of golf, bicycling, hiking, and line dancing, she has carried her passions across the country, engaging with them in diverse settings. Jill's commitment to the RV lifestyle came after years of careful research, numerous consultations with RV owners, and personal trials, including living in a rental RV.