We recently moved back into our "sticks-and-bricks" home after living in our RV full-time.  We have been downsizing and preparing for the transition for RV life for a couple of years.
When discussing the upcoming holidays, my mom said to me "I'm so glad we don't have to worry so much about the gifts we get for the kids fitting in an RV."
Truthfully, buying gifts for RV owners and other tiny home dwellers can be a challenge.  It's not just about space- many minimally-minded people work very hard at limited or eliminating unnecessary items in their home.

It can be difficult to find gifts for RV owners and other adventure-minded minimalists, but the items in this guide are sure to please! 
So what are you to do when purchasing gifts for RV owners?  First tip: just ask. It may not be as fun to purchase a gift that isn't a surprise, but it's always better to give something that a person actually wants and/or needs.
You are sure to find some inspiration for gifts for RV owners and other tiny dwellers in this article.  Ideas for kids that live in a tiny home can be found at the end of the article.
Gifts for RV Owners and other Tiny Home Dwellers
When thinking of gifts for RV owners and tiny home dwellers, space is a key factor, arguably THE key factor (especially for full-time RVers).  The other important thing to keep in mind is finding items that are multi-purpose! Small size AND multi-purpose = SCORE! Even though not all of these meet both criteria, these gifts for RV owners are sure to please!
Coffee Lovers will love this Collapsible Pour Over!
We have had this pourover coffee maker for years in our tent camping box, but when we downsized this became our full-time coffee maker.  It may not be multi-purpose, but it sure takes up a lot less space than an electric coffee maker! And if you want to add value, this collapsible teapot is multi-purpose AND space saving!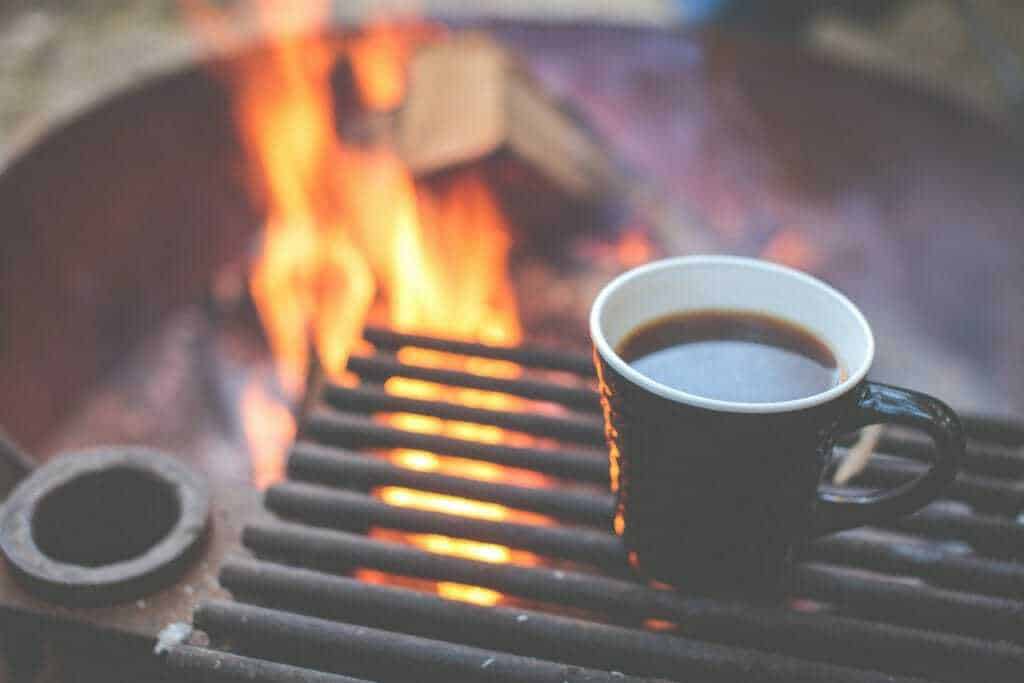 RV owners love their coffee and they'll love you for gifting them something that makes their coffee routine delicious and easy! 
Portable Propane Fire Pit
No products found.
Not all campsites will allow a wood fire, but most won't object to a propane fire.  Plus this portable fire pit gives you the feel of the campfire without all the work.  That sounds like a pretty good deal to me!
A Travel Journal
Any RVer will love having a fun way to document their journeys and the places they loved (or didn't love).  There are many travel journals and camping logs on the market, but be sure to check out these two by Grateful Glamper.  One is for personal use and one is for families but both are sure to be a hit!
Decorative RV Sign
You can't go wrong purchasing a great piece of RV decor.  This sign features a farmhouse design with a vintage trailer that is sure to bring a smile to the face of it's receiver.
Portable Cornhole Set
We received this portable Cornhole game for Christmas and it is the perfect gift for RVers who love to play games as a family.  It is lightweight, made from PVC and fabric, and easy to set up and take down. It comes with a carrying case and takes up very little space in the storage area of the RV.
Stainless Steel Wine Glasses
RV travel means things move around a lot, so traveling with glass objects is generally a bad idea.  These stainless steel wine glasses are perfect for RVers who don't want to sacrifice style just because they are traveling.
Exploding Kittens
One of my favorite memories from camping growing up was playing cards and games at the picnic table at our campsite.  This remains true for me as an adult. By far our favorite card game to play recently is Exploding Kittens. It's not easy to explain but it's easy to learn. Trust me, this is a game you must have on the road (at least if you like to laugh!).  Be sure to get the party pack so you can play with more people when you are traveling with friends.
Turkish Towels
RVers love Turkish Towels because they are lightweight and take up much less space than traditional towels, plus they are very stylish.  They are also larger than regular bath towels making them great for the beach as well as the bathroom.
Solar Flashlight and Emergency Tool
This tactical flashlight can be charged via USB or the built-in solar panels.  It's also an emergency tool that has a window breaker, seat belt cutter and a compass.  This is a must-have for any RV emergency kit.
National Geographic Travel Book
This book provides ideas for traveling to each of the 50 states including when to go and what to do.  Perfect for the RV who loves to plan and prepare for their travels and doesn't want to miss out on seeing the best that America has to offer!
Parks Pass
Parks Passes make great gifts for RV owners who love to travel and explore the outdoors.  For those who prefer to stay close to home, check out the State Parks Pass of the state they live in.  For those who spend time traveling the country, a National Parks Pass is a great gift to help them get out and explore.
Harvest Hosts Membership

Check out this gorgeous Harvest Hosts spot!  Photo used with permission by Kate Gallagher
If the RVer or tiny home dweller is also a full-time traveller, you may consider gifting them a camping membership like Harvest Hosts.  Harvest Hosts connects travellers with farms, wineries and even museums who have a place for a rig to park overnight.  The space is free with the membership, but guests are expected to patron the host. Camping memberships make great gifts for RV owners.
Other Camping Memberships to look into include:
Personalized Experience Gifts
If you still need inspiration when finding gifts for RV owners, it may be time to get creative.  Gifting an experience or multiple experiences is a great way to honor the minimalist in your life.
One year, my mom gave me and each of my sisters a homemade coupon book of experiences.  It included 12 coupons, one for each month in the following year. Each month we would do something together that was pre-planned by my mom.  It was very special and meaningful for all of us.
The key with gifts of experience is follow-up.  Never leave it to the receive to "redeem" their gift- instead, call them and get a date on the calendar.

Experiences make great gifts for RV owners who love adventure! 
Gifts for RV Owners and Their Kids
If you are buying gifts for kids who RV full or part-time, you may find yourself struggling to know what to get that doesn't take up too much space.  After all, you want to give gifts that will be well loved and used without making their way to the "donate" pile.
In this list of gift ideas for kids who RV or live tiny, you will find fun gifts to foster a love of travel and exploration as well as gifts that are easy to pack in an RV or other tiny home.
Gifts for Toddlers
Truth is, most babies and toddlers don't need much in terms of toys.  This is because just about anything can be made into a toy by the creative minds of kids.  Even so, the following toys are great gifts for RV owners with toddlers:
Little People Camper
This Little People Camper set is so fun and adorable!  It sings songs and tells stories. My toddler loves this toy more than any other toy!
VTech Flashlight
No products found.
This fun flashlight lets little hands get in on the action.  My kids are always stealing my flashlights, so here's one that will keep toddlers busy.
Little Kid's Camp Chair
Toddlers may not sit still for long, but they all love to do as mom and dad (and brothers and sisters) do.  This Giddy Buggy Chair gives the littlest campers a place of their own to relax at the campsite.
Animal Figurines
Toddlers love pretend play and making animal noises!  These animal figurine sets come in small tubes for easy storage.  Bonus: this toy grows with your kids! My 7-year-old still loves playing with animal figurines.  Animal figurines cab also be easily played with inside or out, making them great gifts for RV owners and their kids.
Magnetic Number Maze
This magnetic maze is great for little learners!  This is a compact toy that is educational and helps to improve fine motor skills.  As an added bonus, this toy can be played with in the car, making it especially great for those who travel a lot with their kids.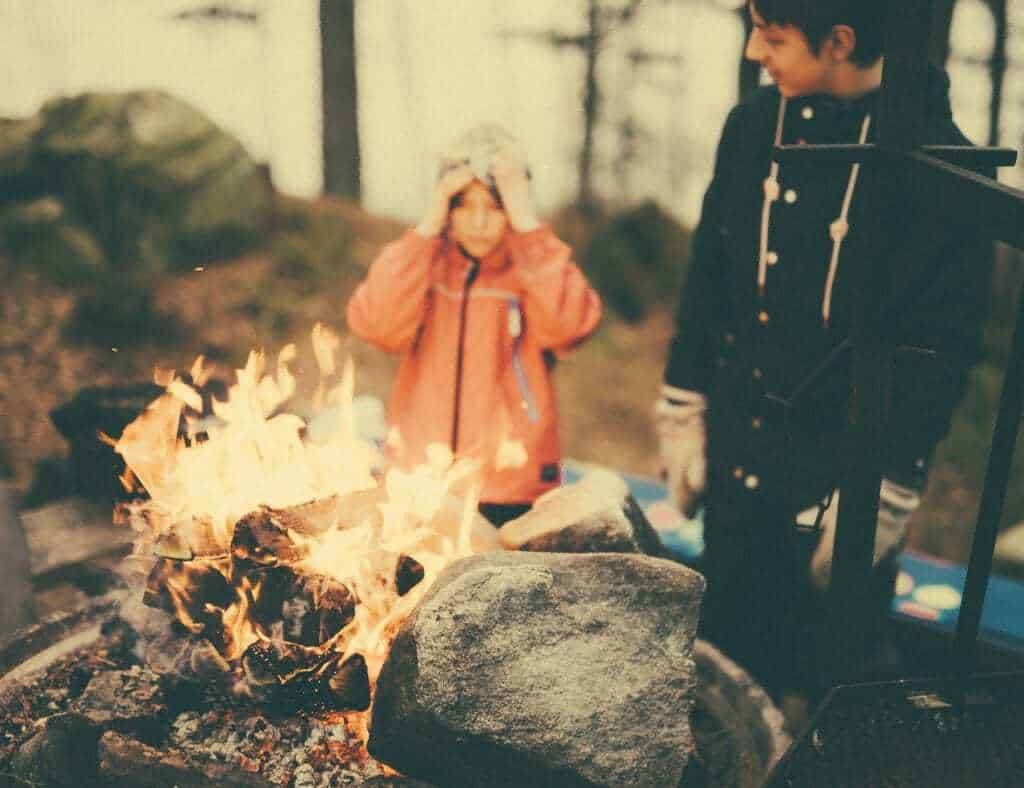 Kids love to camp too, so anything that makes them feel a part of the experience will make a great gift! 
Gifts for School Age Kids
School age kids are getting old enough to start appreciating different types of gifts.  At this age, I highly recommend gifting experiences. This could be something that they do with you or something that they can do on their travels.
Travel Passport Program
For kids who travel and love to learn, you can purchase a membership to a local museum that participates in the ASTC Travel Passport Program allowing admission into museums all over the country.  For more information and participating museums, go to the ASTC Travel Passport webpage.
The Camp Game
I can't say enough about this board game for families!  It's essentially an animal and outdoors trivia game that has questions appropriate for everyone ages 4 and up.  It is brilliant in it's simplicity, and is both fun and educational. Every RV should have this game on hand for rainy days and cold nights!
The Explorer's Notebook
I absolutely love this notebook!  This is another gift that grows with the child as it can be used for any age over 5 or 6.  This notebook is a great way to document travels, adventures and even goals. We have multiple copies in our home and they make great gifts for RV owners (kids and adults alike!).
Explorer Kit for Kids
This kit includes binoculars, a magnifying glass and a crank flashlight in a carrying case to help younger kids get out and explore nature to their heart's content.  This gift is sure to foster a love of the outdoors!
Toy Story 4 RV LEGO Set
If you have a LEGO lover in your life, this Toy Story 4 RV LEGO set is the perfect match!  As an added bonus, LEGOs are a great indoor activity for when the weather isn't great at the campsite.
Scavenger Hunt Car Game
RVers spend a lot of time on road trips, so games and activities for in the car are win-win gifts for RV owners that have kids. I like this scavenger hunt game because it gets kids looking outside the window at the scenery!
Pokemon Cards
No products found.
Pokemon cards and other trading cards make great gifts for RV owners and their kids!  Trading Pokemon cards is a way that kids can connect with other kids they meet at the RV park or campground.

Games are great gifts for RV owners and their kids- they can be played as a family at the picnic table or inside when the weather is bad.  
Gifts for Pre-Teens and Teens
When it comes to pre-teens and teens, you are probably best off asking their parents.  That being said, here are a few ideas to inspire you!
Solar Phone Charger
This solar phone charger means never having a dead cell phone battery while camping.  It doesn't mean they'll have cell service, but you don't have to tell them that.
Camping Hammock
Teens want their own space, which can be difficult while camping with the family.  This compact hammock allows anyone to find a chill spot anywhere they can find two trees.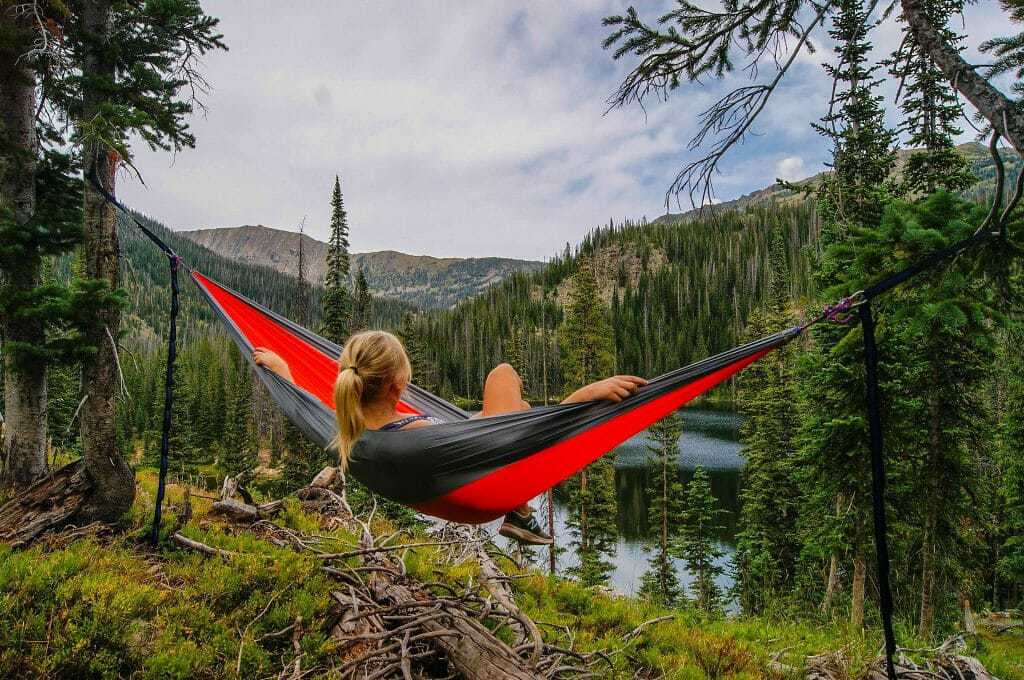 A camping hammock makes a great gift for RV owners and their teens! It gives them some independence and the ability to find their own space. 
Sharpie Coloring Set
Big kids like to color too, and this Sharpie set with an adult coloring book inspires creativity and is something that can be done just about anywhere!
Bluetooth Headphones
These bluetooth headphones are stylish, comfortable and help to shut out the world when needed (which is needed when living or staying in a small space!).  This will score you some serious points with the moody teen in your life! This pair comes in multiple colors to suit anyone's taste!
Inflatable Lounger
These cool inflatable loungers take up almost no space when not in use but provide a cool and comfy "chill spot" whenever, wherever.
Remember, RVers and tiny dwellers love to give and receive gifts like anyone else!  Hopefully after reading this article, you will find something perfect for everyone on your list!