There are all kinds of good RV clubs that can benefit RV wannabees, new and experienced RVers.    Camping clubs provide information, services, ways to save you money and add fun to your RV lifestyle.
Thinking back to when we started out, we learned a lot about RVing just from reading the magazines of key RV clubs: FMCA, Good Sam and Escapees. We are still members today, still continue to learn and appreciate the support network and services provided such as Good Sam Roadside Assistance.
Other services geared specifically to RVers include things like Extended Service Plans, RV Insurance, discounts and membership benefits.
We tend to group the various RV clubs in a few categories:
General & Community of Interest RV Clubs
Some of these RV Clubs are geared to the overall RV community, and others target groups with specific interests. These clubs provide a
variety of RVing information and services. Most have an annual fee. Most hold rallies, trips and other social events.
RV wannabees can learn about everyday experiences and RV products by reading the club magazines. We joined some of these early on in our research and still belong. The trick is to remember all the many benefits you have when you are a member of these clubs. So check out
the websites if you haven't looked in awhile…
Good Sam has over a million members, and over 2000 local chapters. You can search for a list of chapters by state on their website. Good Sam Club provides discounts on campgrounds, fuel, and RV products. They offer members-only rates on insurance and reliable emergency road service.
There are national rallies, local Samborees, Caraventures and other trips offered. Good Sam also offers a program to members called SamAlert, which lets you register your vehicle information, and then be notified by email of any matching safety recalls that are
reported through the NHTSA (National Highway Transportation Safety Administration). And, membership includes their "Highways Magazine".
---
Escapees
provides S (Support), K (Knowledge) and P (Parking) for their members. S.K.P.'s…Say it real fast and you have Escapees. The club is particularly well suited for full-timers. Their list of benefits includes discounts, ongoing Get-Togethers, mail forwarding, voice messaging, email, calling cards, "Escapees Magazine", member parks, and more.
FCRV – Family Campers and RVers
is a camping club that welcomes members no matter what type of RV or tent. They offer discounts on campgrounds and camping-related products, hold national and regional/local Campouts, as well as providing other member benefits.
FMCA – Family Motor Coach Association is a popular club for RVers with motorhomes. Benefits include discounts on campgrounds, fuel and RV products, mail forwarding, and much more. They hold large national rallies and plenty of local chapter events are held throughout the year (local chapters listed on their website). You can subscribe to their "FMCA Magazine" even before you own an RV- which provides some good insight into the world of motorhome living.
Handicapped Travel Club was formed in 1973 to encourage RV traveling for people with a wide range of disabilities.

LOW – Loners on Wheels is a club focused on supporting single RVers, offering rallies, regional chapters, tips and camaraderie.
Fulltime Families:
An RV club created for fulltime RVing families. Advice, support, guidance, opportunities to socialize with other families, and tips on stretching every dollar while making the most of your travels.
RVing Women is a club for women who are interested in, or already enjoying, the RV lifestyle.

The Woman's Guide to Solo RVing
New Kindle edition! This eBook provides answers to ALL the questions asked by solo women, who are either planning to go on the
road or else have already taken the plunge. From the basics of "Can I go it alone?" and "How do I deal with loneliness?" to the specifics of
"How to drive alone" and "What I need to know about maintaining complicated RV systems?
---
---
Campground Discount & Membership Clubs
These camping clubs focus on campground discounts, but also provide other services. We belong to several, and periodically take stock of
what is working out for us. Depending on where and how often you travel, these RV clubs can be used wisely to help you reduce the campground expenses in your budget.
To evaluate if they make sense for you, anticipate how often you will travel and estimate the savings compared to the cost you pay to
join. Do a little math to see if you can save money. If your have specific plans for upcoming trips, then it is easier. Be sure to check out the list and locations of participating campgrounds as you make your choices.
Boondockers Welcome (10% off with our link and discount code UrRVLifestyle10OFF)
helps you connect with other RVers who have a location for you to dry
camp for the night, find places across the country and learn from other
RVers. Check it out.(We also suggest the Frugal Shunpicker Guides as a great resource for free dry camping.)

Happy Campers
is a 50% campground discount club with nearly 1,000 RV park locations
in the US, Canada and Mexico. Members pay an annual fee and can camp
for half the regular price for full hook-up sites.

Harvest Hosts is the first membership program of its kind in the United States to provide RV owners with FREE overnight stops at wineries and farms across the country. An interesting RV resource.

Passport America:
A 50% campground discount club with over 1600 campgrounds.  This is
easy to join with an annual fee in exchange for a 50% discount off
participating campgrounds, along with other  membership
benefits.






Recreation USA is a discount club with campgrounds For $10.00 a day, offering a cost effective way to travel.
RV Guests is a membership club For Free Overnight Parking at Northwest Wineries, Farms & More.
Thousand Trails: This is a membership campground program with a contract. We joined when we bought our motorhome because the dealer waived the initiation fee.
The original membership we purchased permitted us to stay free in any TT camping preserves for two weeks at a time with a minimum of 7 days between stays. We later upgraded to get three week stays and park to park privileges.
The advantage to this sort of membership club, is you are usually assured of attractive, well-maintained facilities.  Thousand Trails is now selling zone memberships.  f you sign up for the Thousand Trails Zone Camping Pass, be sure to note that Jose & Jill Ferrer are the referring Thousand Trails members!
Resort Parks International(RPI):
A membership RV club. Only members of resorts that are affiliated with RPI may join. The Home Resort determines the initial membership cost to join, and there is an annual fee in exchange for reduced site fees. Thousand Trails members are eligible to join RPI.
Resorts of Distinction (ROD):
A membership RV club. Only members of resorts that are affiliated with ROD may join. The Home Resort determines the initial membership
cost to join, and then there is an annual fee.   In the past, Thousand Trails members could get ROD membership, but that relationship no longer exists. So check with ROD for the most recent information on how to get access to this program of discounted campgrounds.
Western Horizons: A campground membership RV club that works similar to Thousand Trails. There is an initial membership cost to
join, and then an annual fee applies.
Adventure Outddor Resorts(AOR): A membership RV club. Only members of resorts that are affiliated with AOR may join. The Home
Resort determines the initial membership cost to join, and then an annual fee applies in exchange for reduced site fees. Western Horizon
members may join AOR.
Coast-to-Coast: Another membership club. Only members of resorts that are affiliated with Coast to Coast may join. The Home
Resort determines the initial membership cost, and then an annual fee applies in exchange for reduced site fees.
You will see resales of campground memberships. If you decide to go this route, be sure you know specifically what you are buying – the
types of memberships sold over the years have varied.
RV Brand Clubs
These are RV Clubs for people who own a particular manufacturer's brand of RV. There are often rallies, trips or caravans for members. There may be local chapters of owners within a particular geographic area or with specific interests. There is usually an annual fee to join. If you buy a brand that has a club like this, we suggest you join and participate. We learn a lot this way – between the magazine we get, the national rallies and the local chapter we joined. We see people who have the same brand RV – so we pick up a lot of very relevant livability and technical tips about our brand of RV.
Just some of the popular RV Clubs, offering lots of choices and ways to save!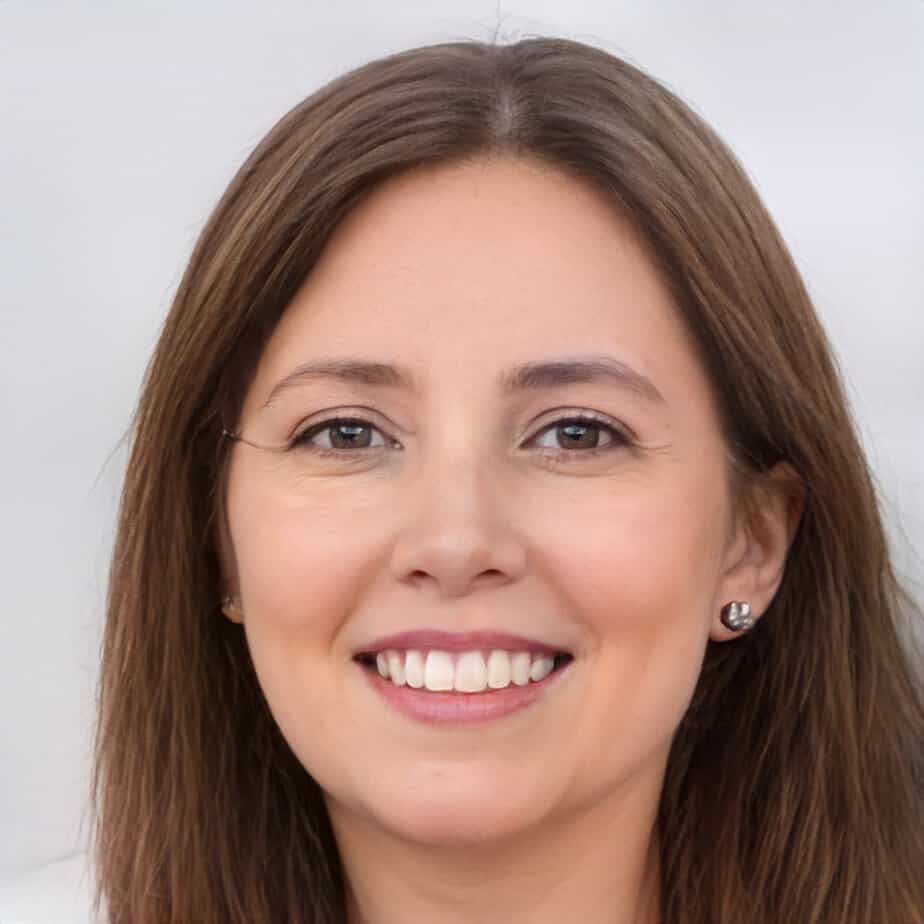 Jill Miller is the founder of Your RV Lifestyle. Trading corporate America for the open road, Jill, along with her partner Jose, began their RV journey, making an unconventional start by wintering in New Jersey. A natural adventurer, she was motivated by a desire to explore the USA and beyond, embracing the varied landscapes, communities, and cultures across the country.
For Jill, the allure of RV living was not about material accumulation, but rather the pursuit of an adventurous, fulfilling lifestyle. A lover of golf, bicycling, hiking, and line dancing, she has carried her passions across the country, engaging with them in diverse settings. Jill's commitment to the RV lifestyle came after years of careful research, numerous consultations with RV owners, and personal trials, including living in a rental RV.