When you set out on the road in an RV, you'll quickly realize that RV park's rates are often outlandish. From lows of $25/night to highs of $95/night, the rates at RV parks can approach those of budget hotels – all for a slab of concrete!
With prices like these, it's reasonable for any aspiring RV'er to wonder: Is there a way to beat the exorbitant rates charged at RV parks???
Thankfully, the answer is a resounding yes. The key is RV memberships. RV memberships are simply clubs that RV'ers join so we can leverage our group buying power to get better rates at RV parks.
But beware – not all RV memberships are created equal. In fact, if you Google "RV Memberships" you'll find so many options that it'll be tough to keep it all straight.
So that's why I've put this article together for you. Unlike many of those other RV membership articles out there, this one is not simply a "Listicle". Instead, I'm going to give you a battle-tested blueprint for using just three RV memberships that'll let you criss-cross the country while camping for free or very low cost.
How did I uncover this prized trio of RV memberships? In the trenches. My wife and I have been living on the road for 3+ years and we've spent that time perfecting the art of camping at wonderful places for pennies on the dollar.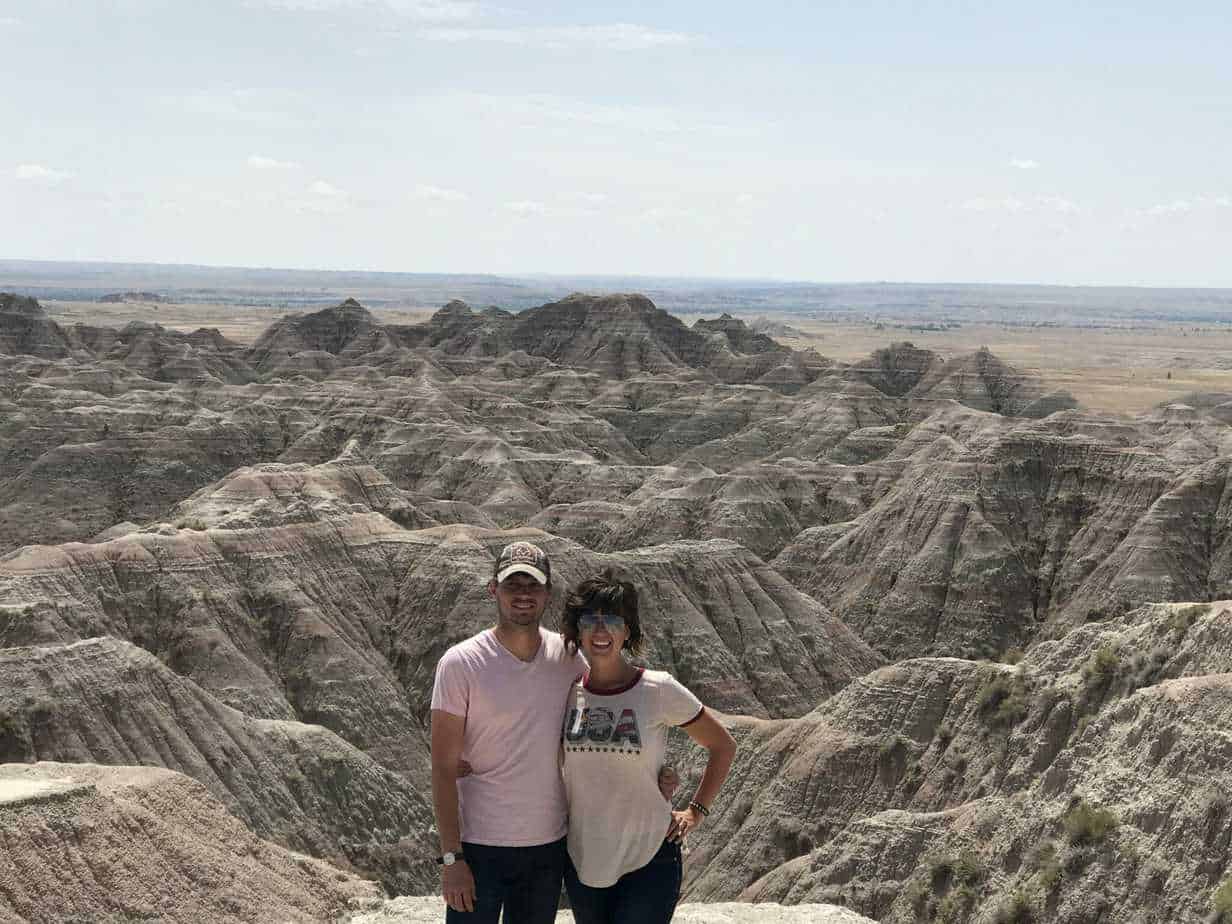 My wife and I at Badlands National Park – we set up our RV for free right in the park.
Here are the only 3 RV memberships you'll ever need (and why): 
Harvest Hosts is my favorite cog in the wheel of our RV membership trifecta because it offers some of the most unique and down-to-earth places to stay all over the country.
The concept is simple: wineries, breweries, farms, and golf courses all have large amounts of unused space. These locations become "Hosts" on Harvest Hosts and offer 1-2 nights of free RV parking. What this means for you is that you'll have a wonderful stopover point between destinations.
Before Harvest Hosts, my wife and I would often find ourselves overnighting in a Wal-Mart parking lot to split up a long road trip. Harvest Hosts makes that a thing of the past. We've overnighted on a wonderful family dairy farm, a Colorado winery where we sampled fine wines, and a natural food farm in New Jersey (to name a few).
Access to the Harvest Hosts network costs $79/year which gets you unlimited access to single night camping at 953+ spots. Bear in mind that the spots will rarely have hookups, so plan on boondocking.
Generally speaking, it's nice to make a small purchase from your Harvest Host during your stay (e.g. wine, beer, produce, etc.).
Sign up using our link to get a special 15% discount off their membership.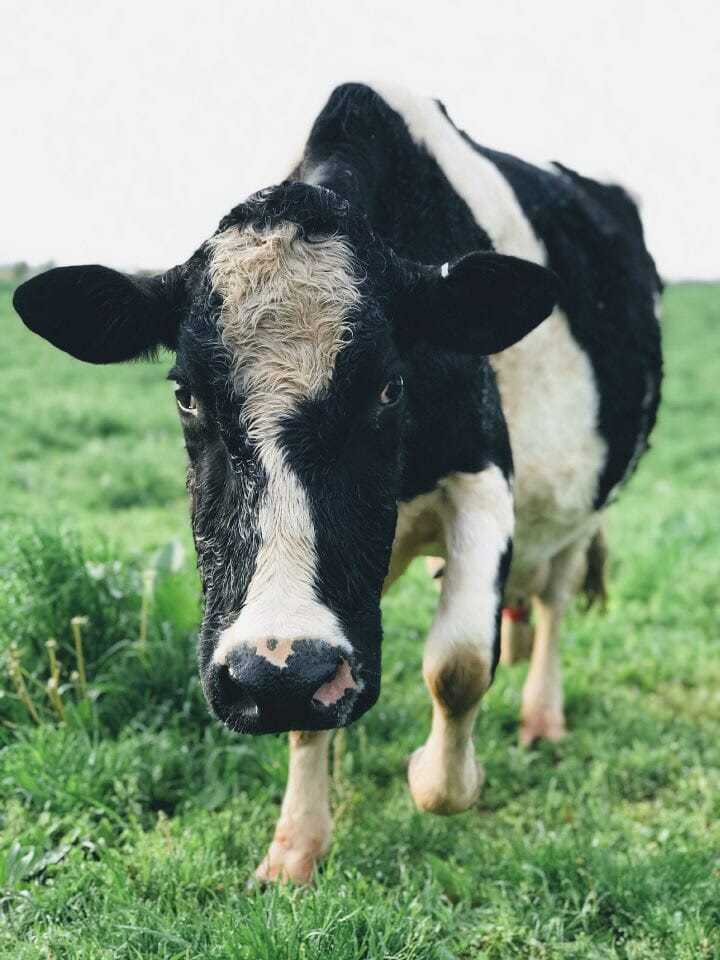 This cow was our campground companion at a Harvest Hosts farm. We also bought some of the fresh cheese and milk sold at this small family dairy farm – it was wonderful!
Passport America bills itself as the "original" and world's largest 50% discount camping club. For just $44/year you'll get discounts at over 1,600 RV parks nationwide.
It can take some planning, but once you get the hang of it, PA will save you a bundle and help to fill in the gaps in the Thousand Trails network. Use the Passport America app to filter campgrounds by state and see a map view of the ones closest to you.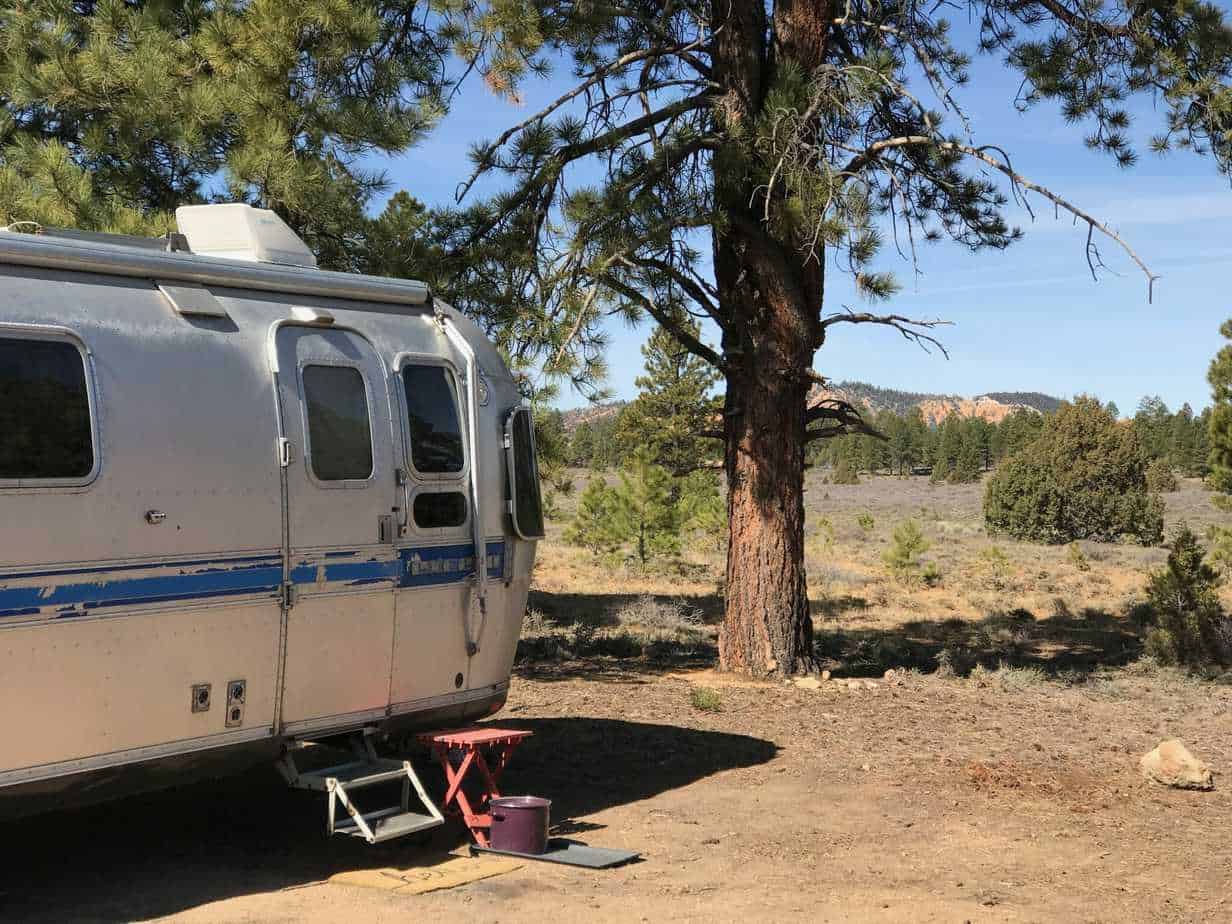 We parked our Airstream near some Passport America campgrounds in Utah.
There are a few things to bear in mind with Passport America…
The best discounts happen during the off-season and on weekdays. If you're full-timing it, this shouldn't be a problem because we have the ultimate flexibility to cash in on "off times" at campgrounds. The Passport America app will tell you about the specific restrictions for each campground. Learning how to hack that system is key to getting great campsites for less.
With 1,600 campsites on the app, there are bound to be some that are less than spectacular. Because of this, it pays to double-check google reviews before locking in a PA campsite.
Some campgrounds limit the number of discounted days you can use. The app will break this down for you and it's always wise to call the campground to double-check.
Once you learn how to navigate it, Passport America is a great network for when you don't have a Thousand Trails near you or when you need to be out of the Thousand Trails network for 7 days.
Click here to join Passport America and enjoy 50% discount off more than 1,600 quality campgrounds.
The Thousand Trails concept is relatively simple: for just $49/month you'll enjoy free camping at campgrounds in the region of your choice.
Need nationwide camping? No problem. Thousand Trails has campgrounds all over the country. The Thousand Trails network is divided into 5 zones that encompass 190+ campgrounds and RV resorts. If you want access to them all, you simply pay an additional $5/month per zone. This means that for around $70/month total, you'll camp for free in the entire Thousand Trails network.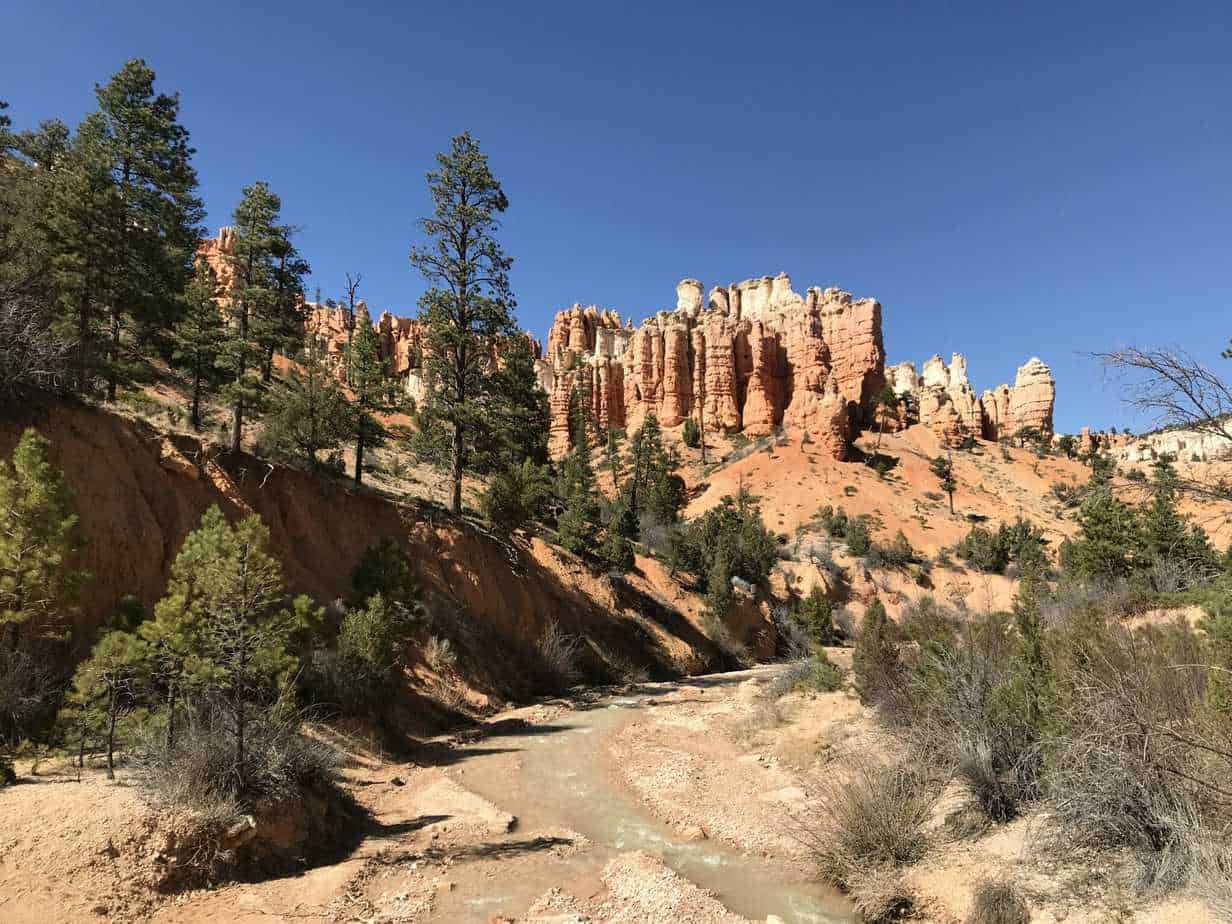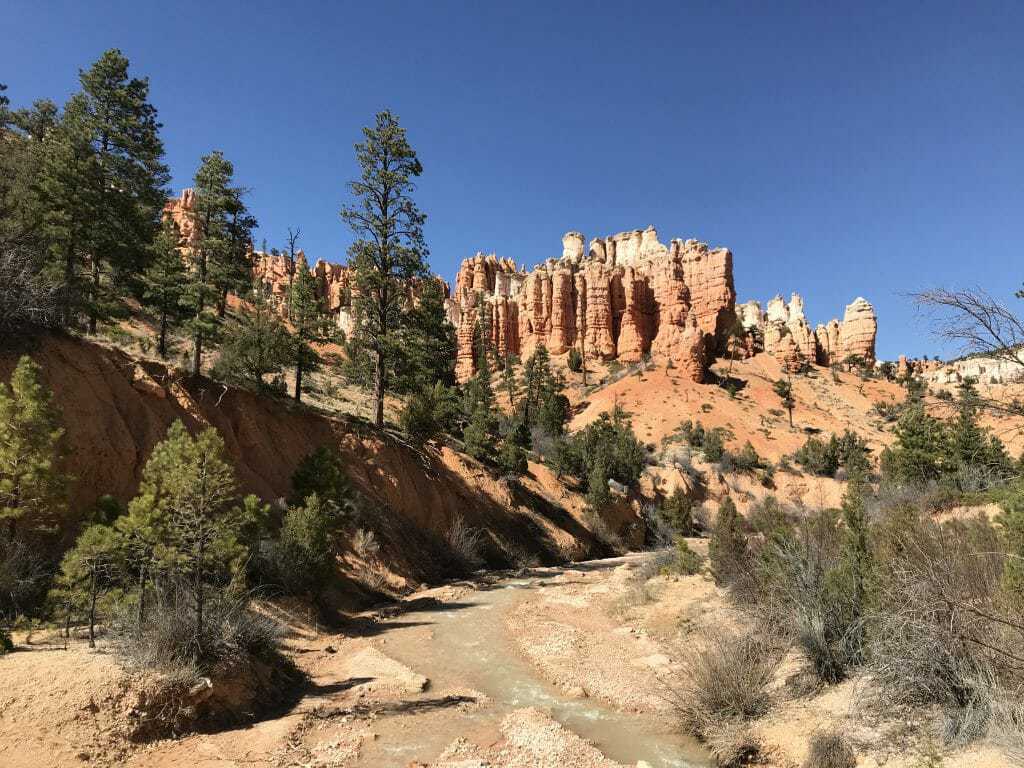 This spectacular site is just a stone's throw from a Thousand Trails affiliated park in St. George, Utah
There are a few straightforward caveats:
Camp for free at any Thousand Trails park for up to 14 days and then you simply have to be out of the Thousand Trails network for 7 days before you can be back in for another 14 free days. If you play your cards right, you could get a max of 240 nights/year of camping at Thousand Trails parks for just $70/month. Not too shabby.
As a member, you'll have access to Thousand Trail's user-friendly booking site, meaning you can seamlessly reserve your stay up to 60 days in advance.
Thousand Trails does sell higher-level memberships that offer longer free stays and don't require you to be out for 7 days. These memberships also allow you to book 90-120 days in advance depending on membership level.These upgraded memberships aren't a requirement but can be an excellent option for full-timers. Prices vary depending on where and how you upgrade to these memberships.
To give you an example of how wonderful Thousand Trails is: My wife and I became members two years ago because we were staying in the San Diego area and couldn't find a campsite for less than $90/night. Thousand Trails has two campsites in the San Diego area, so we bought a camping pass for half of what we would've paid to camp for just 2 weeks in San Diego!
The Thousand Trails Camping Pass not only allowed us to camp at a wonderful San Diego spot for a month, but it then kept us camping at other Thousand Trails parks all year round.
In sum, we started saving money right away with the Thousand Trails pass. To date, our average cost when dividing the annual cost of the pass is just $6.25/night! Every Thousand Trails campground we've ever been to is in excellent shape and has terrific amenities.
This handy video shares more:
There are a few drawbacks to Thousand Trails that you'll want to consider (but the other RV memberships I'll tell you about will fill these gaps):
Many of the Thousand Trails parks are in areas with spotty internet access. Have a look at these tips to keep connected on the road.
Thousand Trails has very few campsites in the Midwest and parts of the Rockies.
Though we've never had this experience, I hear some of the popular campgrounds book up far in advance.
Thousand Trails is the workhorse of our free camping plan.
Some honorable mentions…
While I'm 100% certain that my RV membership trifecta will keep you crushing high RV park rates, there are a few other hacks out there that are worth it in some special cases. Here they are:
BLM lands – Managed by the Bureau of Land Management, these public lands almost always let you camp totally for free for up to 14 days. They rarely offer hookups, but make for the most spectacular boondocking locations you can imagine.It's best to play this card in the southwestern states where BLM lands are most prevalent.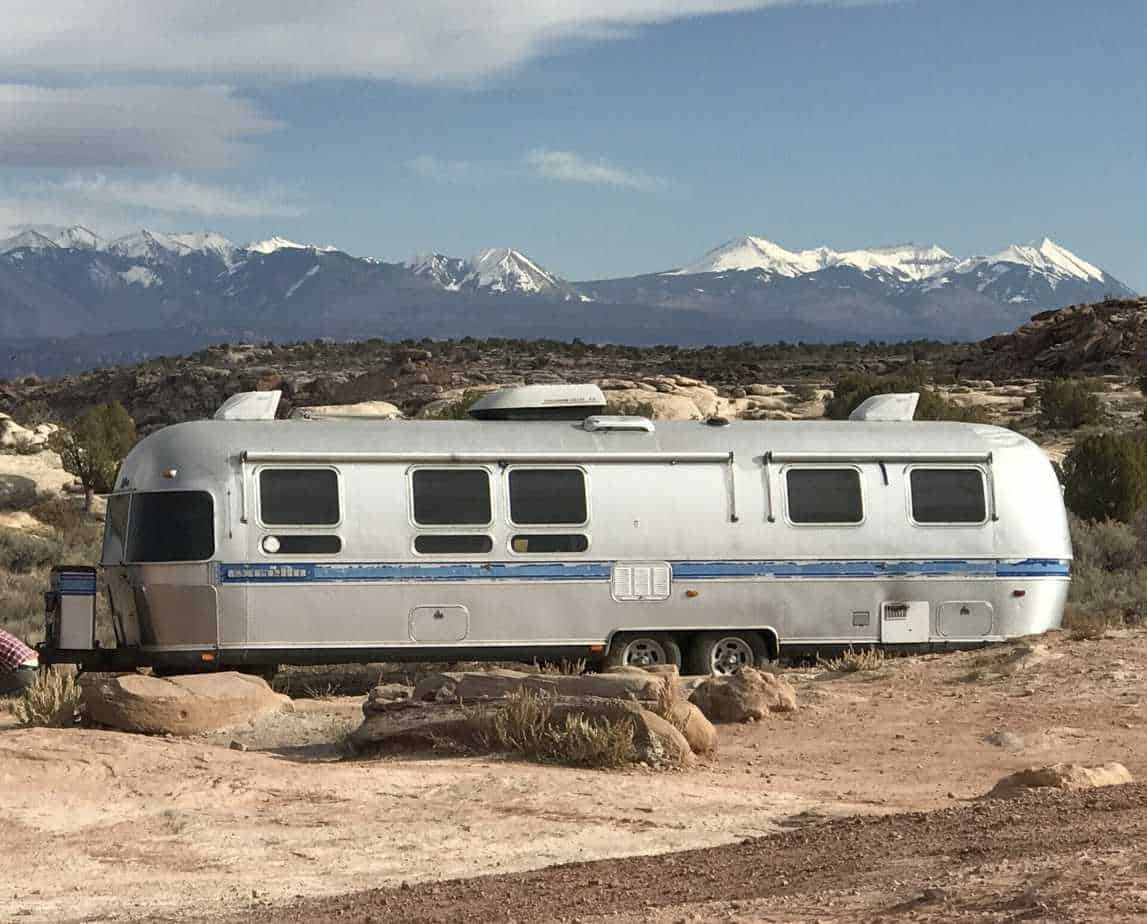 My wife and I posted up on some free BLM land just outside Arches National Park
Boondockers Welcome (10% off with our link and discount code UrRVLifestyle10OFF) – Similar to Harvest Hosts, Boondockers Welcome allows you to camp for one night at a host's property. They get an honorable mention because they are newer and offer a hodgepodge of parking spots.I like what they're doing, but I like Harvest Hosts' spots quite a bit better. Boondockers Welcome could be a great overnight fill in when you can't find anything else on Harvest Hosts.Their annual membership is $50.
Escapees – You should be a member of Escapees for a whole host of reasons. One of the perks is access to a discount campground network (same concept as Passport America) plus super affordable rates at the handful of Escapees run parks around the country.Passport America will generally get you a better deal at discount campgrounds, but it's always worth checking other options.Plus, for just $39/year, Escapees Membership will give you an array of other benefits beyond discount camping.
But wait Josh, why didn't you mention XYZ RV Membership!?
If you know your stuff (or if you're beholden to one of the other RV memberships out there) you're probably thinking to yourself: "Josh, there are far more RV memberships than these 3!!!"
And you'd be right, but remember, I said that this is the battle-tested blueprint of the only 3 that most anyone ever needs.
Here are a few examples of the RV memberships I have no use for and why:
Good Sam's 'Coast to Coast RV Program' – First off, this is part of the Camping World family of companies. You need only read a few reviews of Camping World to figure out that you should steer clear of anything they do.Camping World is basically becoming a big, faceless corporation and their customer reviews show it.I've always stayed away from the 'Coast to Coast RV Membership' for a lot of reasons. Chief among them is the fact that starting costs for this RV membership are over $5k! And that's on top of the hundreds of dollars in annual fees you'll pay.Thousand Trails has some optional higher-cost memberships as well, but at $70/month total their Camping Pass is a bargain compared to Coast-to-Coast.
Most of the other RV membership programs out there (e.g. Resort Parks International (RPI), Adventure Outdoor Resorts (AOR), etc.) may have good quality and a large network, but their entry fees are astronomical in my book.
In short, none of the RV memberships above offer you the kind of value and access as does my trifecta.
We RV'ers set out on the road for the freedom and simplicity it provides. But with RV park's rates the way they are, it's almost a requirement to find RV memberships that work for you. The battle-tested trifecta I've just shared with you is the best and most affordable way to camp nationwide. Happy trails!
Josh is 1/2 of the husband+wife duo behind OutofNorm.al – where their mantra is "Live Your Happy". Josh and his wife have been galavanting all over the country in an '88 Airstream for the past 3 years…and counting. They seek out small towns, BLM lands and the next vintage camper they can renovate for their AirBNB glamping business.