Full-time RVing is one of the most exhilarating things that a person or a family can do.
Imagine being able to point your home anywhere you choose…
Want to plant your flag near your favorite national park? Done.
Maybe you want to get out of the city and live in the wilderness in style? Can do.
Or perhaps you just want to create a simpler, more affordable lifestyle for you and the family? Done deal.
When it comes to full-time RVing, there are many things that inspire different people to ditch the sticks-and-bricks for turnin' wheels.
But all of this begs the question — how much does it cost to full-time RV?
In most cases, you can RV full-time for a fraction of the cost of living in a traditional home. Folks all over the U.S. are full-time RVing for an average cost of $2,500/month.
And that's all in — meaning $2,500 is the total average monthly expense for people just like you who made the decision to go full-time RVing.
That, of course, comes with caveats. For example, if you still have a sticks-and-bricks mortgage payment, other debt, unusual expenses, or jump into a very expensive RV, full-time RVing will cost you more.
This post breaks down what expenses you should consider before full-time RVing, how much full-time RVing costs, and how you can save money as a full-time RVer.
Full-time RVing can turn national parks into your backyard.
A Clear Picture Of Your Personal Finances Helps Determine Your Full-Time RVing Cost
While full-time RVing generally costs less than stationary life, you'll still need to unpack your regular life expenses (e.g. debt, insurance, medical bills, etc.) to understand how many of them will go on the road with you.
Here are some questions to ask yourself:
What's your debt level? If you don't know exactly how much you owe (e.g. student loans, credit card debt, etc) and how long it'll take to pay off, now is the time.

Debt shouldn't keep you from full-time RVing, but you do need a plan for how you'll pay it off on the road. The good news is, if you do it right, full-time RVing will save you a ton of dough — dough you can throw at your debt.Check out the debt snowball plan from my friend Dave Ramsey to get serious about dumping debt so you can enjoy more on the road.
Dave Ramsey helped us dump debt and then he came to Joshua Tree National Park with us 🙂
Do you have any "unusual" expenses? You might have high medical bills, prescription medicine costs, kids with special needs, costly pets, etc.Either way, you need to factor these expenses into your full-time RVing costs — unless roadlife might somehow let you eliminate or reduce these costs.
How much are you currently spending each month? If you don't know this, now is the time to put together a detailed monthly budget and start tracking your spending.The only way to figure out your full-time RVing costs is to first understand your living costs today.
How much money do you have in the bank? Full-time RVing doesn't have to be costly, but you'll want to have something in savings before you roll.By having a clear picture of money you've saved for emergencies, repairs, or major purchases, you'll help cover the costs of full-time RV living.
Once you have an idea of how much you spend each month, how much you have in savings, and what your debt plan looks like, you will then be more ready to determine how much it will cost you to RV full-time.
What Are The Costs Associated With Full-Time RVing?
Depending on how you do it, full-time RVing can be very affordable. Below is a list of the expenses that are unique to full-time RVing:
RV and/or tow-vehicle purchase – This will be your largest initial expense when you start to RV full-time. This cost will vary greatly depending on the type of RV, camper, or tow vehicle you choose to get.When my wife and I started full-time RVing, we decided we'd save big by buying a vintage Airstream from the 80s and a 2003 truck to pull it with.

We paid less than $25k for both and they've been very reliable because we did our homework before to make sure we were getting good quality used vehicles.

Reducing the purchase price of your RV and/or tow vehicle is the BEST way we know of reducing full-time RVing costs overall.

Here's a handy guide to the types of RVs out there.
RVs don't have to cost a fortune – this trailer truck combo costs under $25k and features beautiful views. [Self-Taken]
Campground fees – The average nightly rate for full RV hookups (electric, water, and sewer) is $38.50/night.Don't worry, we'll soon show you how to pay less than this average 🙂
RV Maintenance – RV mechanics charge anywhere from $100-200 per hour, so it pays to figure out how to do regular maintenance yourself.By doing basic maintenance yourself, you should be able to keep your RV repair costs below $1,000/year — as long as you've done your homework to get a reliable RV.
Fuel – Full-time RVing means you'll be paying more than you're used to for gas or diesel. Your monthly fuel costs will vary greatly depending on how often you move to a different spot, but expect to pay $500+ per month in fuel to keep your RV rolling.
RV Insurance – On average, full-time RVer insurance will run you $1,500/year. However, most full-time RVers save significantly on this by shopping around and/or purchasing a less expensive RV.
Keep the kids and kitties safe by purchasing affordable full-time RVing insurance
Propane – Most RVs still use propane to power the water heater, stove/oven, furnace, and refrigerator. That said, we've never spent more than $600 on propane in a year, so I've always found it to be very affordable.Unless you plan to camp in very cold climates, propane is a minimal cost for full-time RVing.
Internet – Expect to pay more for internet while full-time RVing than you do at home. That's because you'll need some kind of a wireless or cellular internet that will follow you wherever you go.Most mobile internet providers charge more and put stricter data caps than home internet providers. Expect to pay $150+/month for phone and internet services while full-time RVing.

Check out the mobile internet resource center to find the best RVing internet for your needs.
Last but not least, this video is the most detailed one we've found where a couple breaks down exactly what one year of full-time RVing cost them: <iframe width="560″ height="315″ src="https://www.youtube.com/embed/TRlw7orz0Sg" frameborder="0″ allow="accelerometer; autoplay; clipboard-write; encrypted-media; gyroscope; picture-in-picture" allowfullscreen></iframe>
10 Ways To Reduce Full-Time RVing Costs
Now that we understand how much full-time RVing costs, let's look at ways you can save money on the road.
The simple truth is there is almost no reason that full-time RVing should cost you more than home life.
As long as you play your cards right, you can easily join the ranks of us who are living the dream of road life while reducing full-time RVing costs:
Be ready to boondock – Boondocking (aka dry camping) is when you camp using only the internal power, water, and dump system in your RV.Because you're not paying an RV park to hook to power, you'll save a bundle.

Many places, such as National Forests, allow up to 14 days of free boondocking in some of the most beautiful parts of the U.S. — just be sure you have a generator or solar power, a tote tank for dumping black and grey water, and a fresh water bladder to keep boondocking for that long.
You can also check out this guide for more boondocking tips.
Join discount camping clubs – For a low annual fee, clubs like Passport America, Good Sam, Escapees, etc. will save you a bundle on nightly camping fees.
Saving on camp fees doesn't mean you have to camp in bad spots. This patch of ground near Joshua Tree was a super affordable spot.
Don't pay for one-night stays – Full-time RVing means you'll often be taking long road trips where it'll be safer to split the trip into two days and stay the night somewhere.If you pay regular campground fees on these overnights, full-time RVing will cost you more than it should.

Instead, join a program like Harvest Hosts or Boondockers Welcome where — for an annual fee around $79 — you can enjoy free one-night camping around the country at places like vineyards, breweries, and museums.
Adopt a slow travel mindset – A great way to reduce full-time RVing costs — and have more fun along the way — is to find places you love and stay put for 2 weeks or more.By staying longer in places, you'll benefit from lower gas expenses, discounted campground stays (most parks offer weekly and monthly savings), and you'll be able to more fully explore the places you choose to park your RV.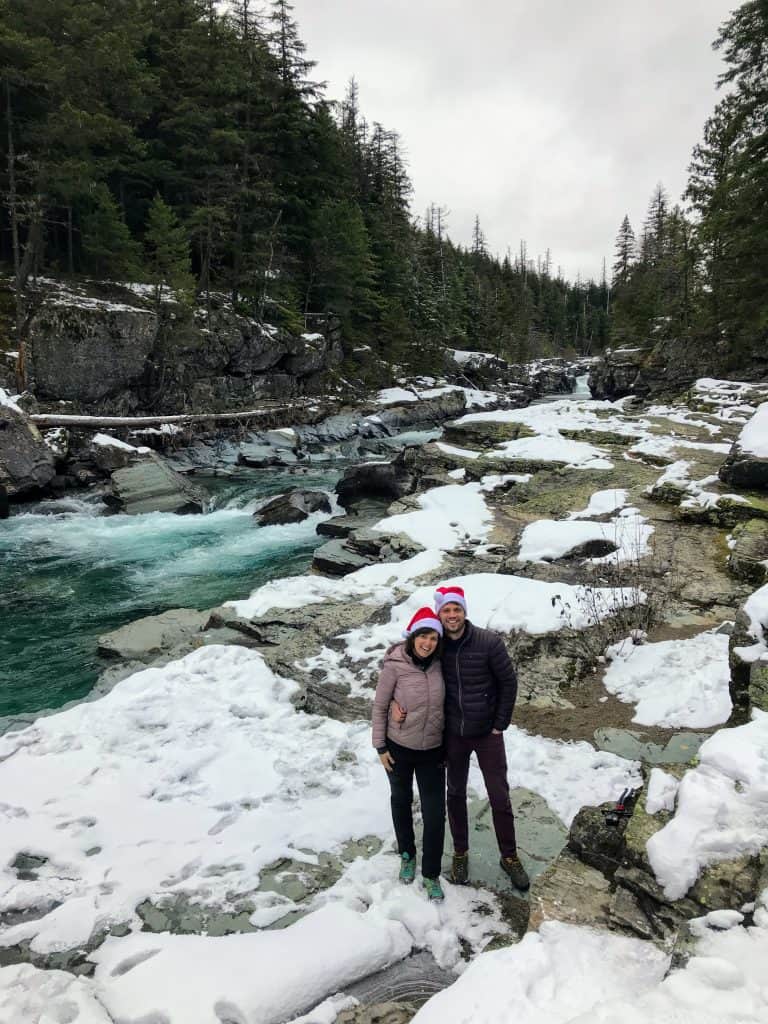 Take time to enjoy the spaces in between while also reducing full-time RVing costs.
Reduce fuel costs – Along with staying longer in one place, as a full-time RVer, you should snag a GasBuddy card and/or a Costco membership to reduce full-time RVing costs.
Consider a camping membership – A couple years ago, my wife and I purchased a used membership from Thousand Trails. We paid the former owners $2,000 one-time for lifetime membership and pay a $549 fee annually.In exchange, we can camp for free — and with full hookups — at any 1 of 140+ campgrounds around the U.S. If you plan to full-time RV in areas where there are lots of Thousand Trails campgrounds, these memberships will pay for themselves very quickly.

NOTE: If you buy a new membership from Thousand Trails or Coast to Coast at one of their campgrounds, you'll likely pay significantly more than we did for our used membership.

Be sure to do all your research before considering a camping membership to ensure you're getting the best deal for you.
Seek out free and low cost activities – One big way full-time RVing costs are less than "regular life" costs is through all the free/low-cost activities you can do.For example, an annual pass for U.S. National Parks costs just $80 and will cover your whole family (as long as you fit in one car 🙂

That means you and your family can turn our national parks into your playground as you full-time RV, all for a tiny fraction of the cost you'd pay for experiences back home.
Do basic maintenance yourself – Like we said above, RV mechanics charge anywhere from $100-200 per hour! By taking an online DIY RV repair course, you'll save a fortune on full-time RVing costs.
Create content about your experiences – Full-time RVing is increasing exponentially in popularity.As a result, if you have a knack for creating great content (e.g. videos, blogs, e-courses, etc) that helps your fellow RVers, you can get paid to produce this content.

Once you have a following, RV companies will often send you free RVing tools and products in hopes that you will use them, love them, and share them — making this a great way to cut down on full-time RVing costs!

My wife creates awesome content on the road and often gets us free stuff that helps cut down the cost of full-time RVing.
How much full-time RVing costs depends greatly on the type of RV you choose, what your current living expenses are, and how far you're willing to go to reduce expenses. But, there's still no reason that you can't enjoy all that full-time RVing has to offer while cutting down on costs. All it takes is a solid understanding of how to love the journey while not spending any more than you want to.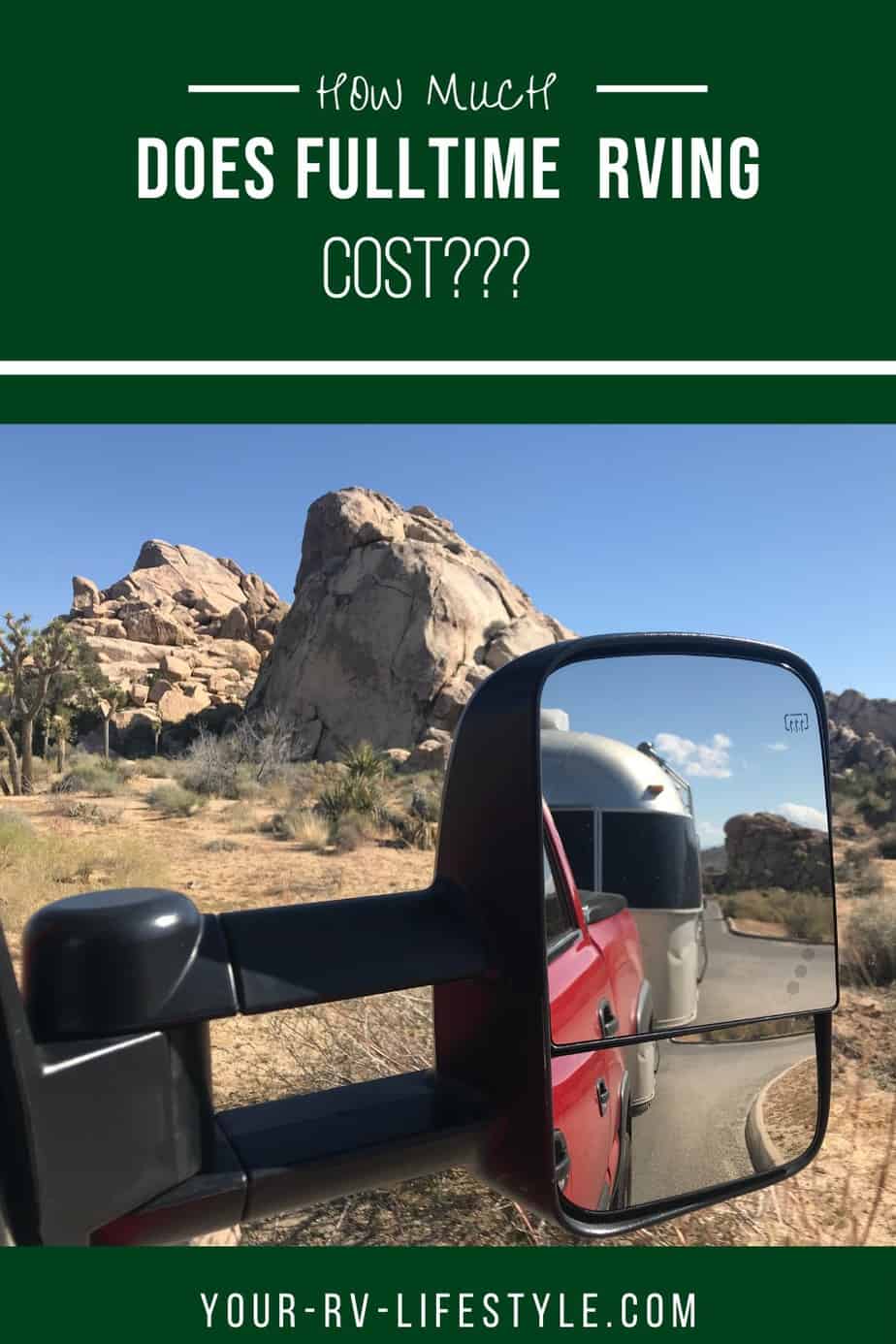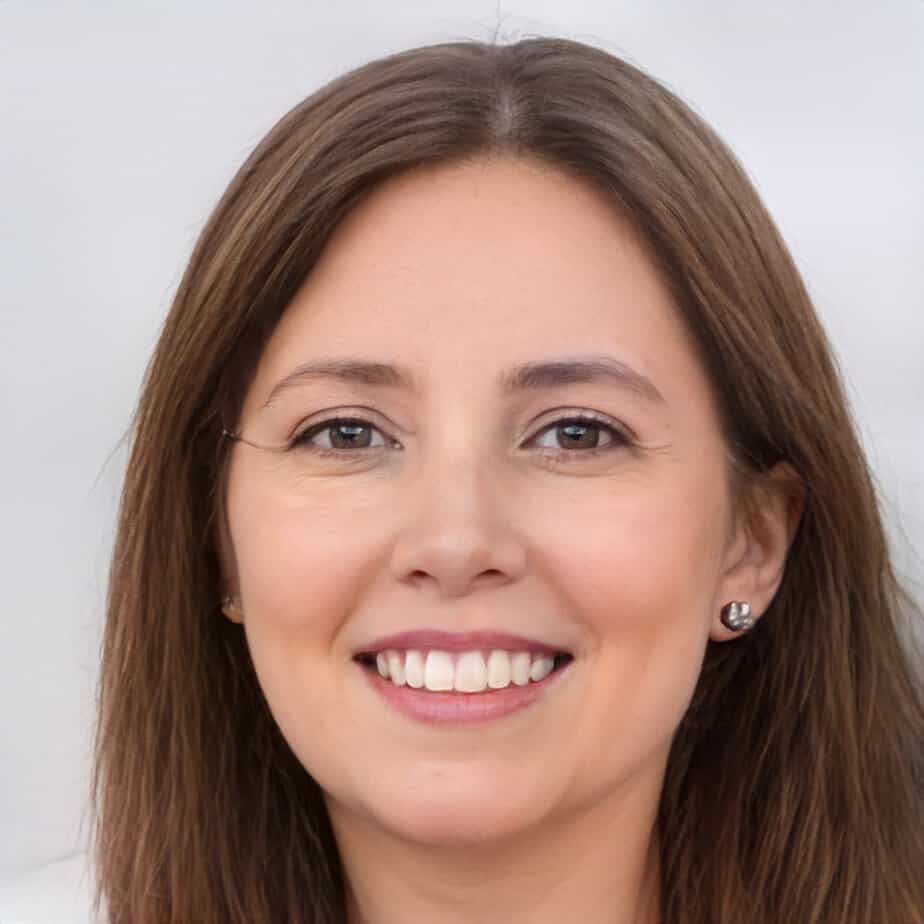 Jill Miller is the founder of Your RV Lifestyle. Trading corporate America for the open road, Jill, along with her partner Jose, began their RV journey, making an unconventional start by wintering in New Jersey. A natural adventurer, she was motivated by a desire to explore the USA and beyond, embracing the varied landscapes, communities, and cultures across the country.
For Jill, the allure of RV living was not about material accumulation, but rather the pursuit of an adventurous, fulfilling lifestyle. A lover of golf, bicycling, hiking, and line dancing, she has carried her passions across the country, engaging with them in diverse settings. Jill's commitment to the RV lifestyle came after years of careful research, numerous consultations with RV owners, and personal trials, including living in a rental RV.