The country of France is literally filled with medieval cities, alpine villages, and glorious beaches. Vineyards and wines make it world famous, as do the many classical museums and monuments. Ancient caves with prehistoric drawings, theatres and palaces, art galleries and eclectic villages – there is something for everyone in this amazing country!
1. The Eiffel Tower

Named after Gustave Eiffel, this is the huge wrought iron tower on the Champ de Mars, Paris. It is one of the most recognisable structures in the world, and graces many postcards. It is also the most visited monument, with 6.9 million visitors each year.
There are three levels for visitors, and you will find restaurants on the first and second floors. You can buy tickets online or right outside the tower.
There is a lift to the first and second floors, although if you are fit, you may choose to climb the 300 steps.
Plan to spend a half day here, and then combine your day seeing other parts of the city.
2. Arc de Triomphe

This is one of the most famous monuments in Paris, it should not be confused with the smaller arch near the Louvre. The Arc de Triomphe was built to honour men and women who fought and died for France during the French Revolution and the Napoleonic Wars. The tomb of the unknown soldier lies in the vault. You will find the names of all the French generals and their victories engraved on the surfaces.
Until 1938 this was the tallest triumphal arch in the world. Now Mexico City has the highest (Monumento a la Revolution)
To see this is really only an hour or so, unless you want to find a particular name or event, but you should allow a half day to explore all around it.
3. The Louvre

This is the world's largest museum and historical monument. It houses some 38,000 objects dating from prehistoric to 21st century. It is also the most visited museum in the world with 7.3 million visitors per year.
Here you will find the Mona Lisa, painted by Leonardo da Vinci – also known as La Giaconda with no eyebrows.
The museum is filled with other collections such as Egyptian antiquities, Greek, Etruscan and Roman collections, and Islamic arts. There are many fascinating sculptures, drawings, and prints.
Plan on spending a full day here if you want to get a good look. You can also buy two and three-day ticket passes, if you want to return the next day.
4. Disneyland Paris

This used to be known as Euro Disney Resort, and is located in the resort of Marne-la-Vallée, about 20 miles east of Paris. It can get very busy as it is the most visited theme park in Europe.
There are two theme parks, many hotels, a shopping centre, golf course, along with many recreational venues.
Plan to spend the whole day there! Preferably book into a hotel and spend a second day there – the kids will thank you!
5. Le Mont-Sant-Michel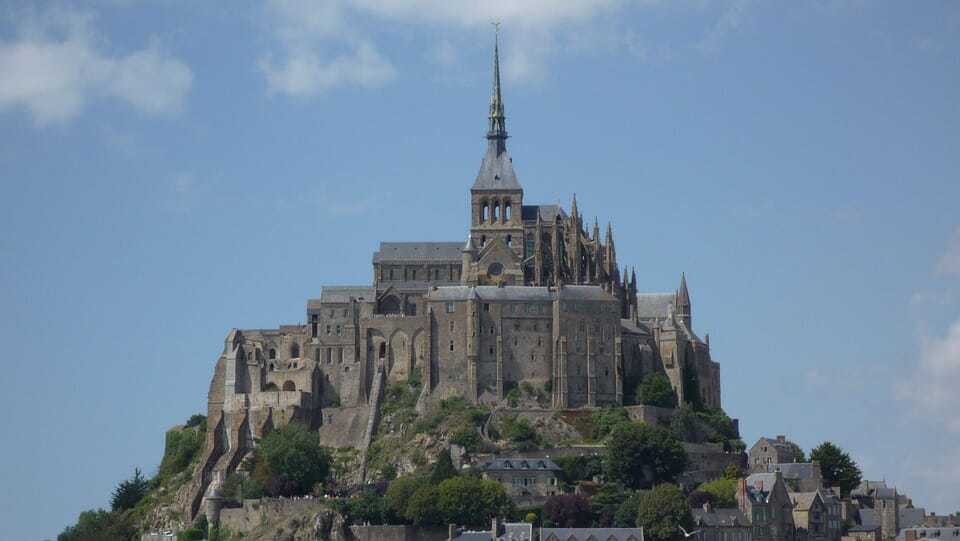 This is an island community in Normandy with a population of just 44. At low tide, the island is accessible although at high tide it is completely cut off.
The island is visited by more than 3 million people every year and it is listed as one of the UNESCO World Heritage sites. There are over 60 interesting buildings on the island that you can explore.
The Abbeyis located on the island and well worth a visit.
It is important that you check the tides before going there – and this is well advertised on the island – as there is no hotel there for you to stay.
6. Notre-Dame de Paris

This is a medieval cathedral meaning 'Our Lady of Paris'. It is one of the finest examples of French Gothic architecture, and one of the largest church buildings in the world. Things you may see are the 'Crown of Thorns', one of the Holy Nails, and a piece of the true Cross. These are some of the most important artifacts in the Catholic religion.
The cathedral has some of the most well-known stained-glass windows and magnificent sculptures.
Allow a half day to see the inside, and then spend some time looking round the exterior and gardens.
7. The Basilica of the Sacred Heart

This is often referred to as Sacré-Cœur Basilica. You will find it located at the top of butte Montmartre, which is the highest point in Paris. The monument is both political and cultural, being known for events of the defeat of France in the Franco-Prussian war, and the public dedication to the 'Sacred Heart'. Work first began here in 1875 and it was completed in 1914, although it was only dedicated after 1919.
8. The Avenue des Champs-Élysées

This street is 1.2 miles long and 230' wide. It runs from Place de la Concorde to Place Charles de Gaulle where the Arc de Triomphe is found. The avenue is famous for luxury shops and cafes, theatres and small boutiques.
The annual bastille Day military parade takes place here. Another fact is that it is also the end of the Tour de France cycle race. It is without doubt, one of the most famous streets in the world!
Take your time – and your camera – and spend the day exploring the street, stopping for lunch at one of the many restaurants or small cafes along the way.
9. The Promenade de la Croisette
You will find this road in Cannes running along the shore of the Mediterranean Sea. The road is about 2 km long, and this is where the Cannes Film Festival takes place.
If shopping is what you enjoy, then head for the many expensive shops such as Gucci, Hermes, Prada, Chane, Bulgari, Louis Vuitton or Burma.
There are plenty of restaurants along the way, as well as hotels such as the Carlton and Marriott.
If money is no object, then stay a night, otherwise spend a day exploring the street.
10. Moulin Rouge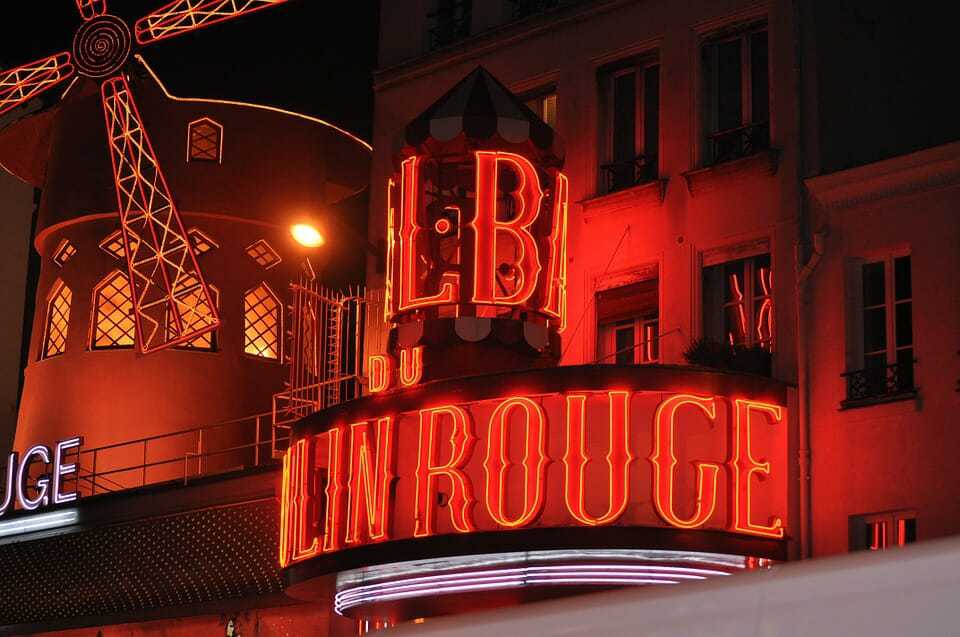 You will find this in the red-light district of Paris, in Pigalle. This is a very popular landmark for tourists to take pictures under the famous red windmill – it is the original one.
Stay for the evening shows of the cancan, along with many other forms of entertainment. If long legs, swirling skirts and sexy lingerie is what you want, then this is the place to be!
The shows are not cheap so be ready to spend your money. It will give you an idea of France at the turn of the century. Splurge, and treat yourself to a cigar while you watch the dancers!
You can book your tickets online for an unforgettable evening.
11. Pèlerinage de Lourdes
This is also known as The Sanctuary of Our Lady of Lourdes. What used to be a tranquil village became a busy pilgrimage site when Our Lady appeared to Bernadette Soubirous. Now the village has the second greatest number of hotels in France! Millions come here every year to see the 'Cave of Apparitions'.
Whether you are a devout believer or not, it will be a moving experience for you. There are 17 pools in the grotto, which are alleged to contain healing waters.
Allow yourself a day to soak up the atmosphere and perhaps take a dip in one of the pools.
12. The Alps

This is the highest mountain range, lying across Europe and stretching about 750 miles. It covers eight countries. There are over 100 peaks which are higher than 13,000 feet.
You will find wildlife such as Ibis at altitudes of about 11,000 feet, and plants such as the well-known Edelweiss in both low and high elevations.
The Alps are world renowned for skiing, although they are also known for cheesemaking, farming and woodwork in various regions.
Take your skies, and spend a few days in the amazing mountains!
13. Musée d'Orsay

This museum is housed in what used to be a railway station. You will find mostly French art dating between 1848 and 1914. Look out for artists such as Monet, Degas, Renoir, Van Gogh, Manet, and Sisley to name but a handful.
This is one of the largest art museums in Europe so be prepared to spend a full day there.
14. Strasbourg Cathedral
Also known as the 'Cathedral of our Lady of Strasbourg', this is one of the finest examples of Gothic architecture.
Between 1647 and 1874 it was the tallest building in the world. Now it holds 6th place.
Sandstone from the Vosges was used to build it, and it is this that gives the cathedral the well-known pink shade.
15. The Palace of Versailles
This is now open as a museum, and is very popular. You will find it 12 miles southwest of Paris. The palace, also known simply as 'Versailles' is a symbol of 'absolute monarchy of the Ancient Regime.' Louis XIV moved his court there back in 1682.
While the main building is still intact, many things were destroyed through the years. The gardens and chateau are well worth visiting.
The palacehas been a world heritage site for some years now.
Plan on spending a half day here, allow a little longer if you want to explore the gardens.
16. Centre Georges Pompidou
This is a collection of buildings housing the Public Information Library and the Museum of Modern Art, which is the largest modern art museum in Europe. Also, you will find the Centre for Music and Acoustic Research.
The centre is named after the President of France, George Pompidou, who commissioned the building in 1969.
Over 3 million people visit the museum each year while the centre itself has drawn some 180 million since 1977.
Plan to spend a full day around the area, you will find many small cafes where you can grab a bite to eat.
17. Palais des Papes
In English, this means 'Papal Palace'. It is one of the largest Gothic buildings in Europe. It used to be a fortress and a palace, and is now a papal residence.
There are in fact, two buildings namely the old building, and the new Palais of Clement VI. Combined, they are the largest Gothic building of the middle ages.
There is a papal library with over 2,000 books, and it was here that Johannes Ciconia came to study.
Be prepared to spend a half day here, more if you want to look around the gardens.
18. Le Marais
This is also known as the Historic District in Paris. For many years it has been considered the aristocratic area of Paris. You will find many amazing buildings of historical and architectural interest here. It is a spread-out area on the Right Bank of the Seine River.
You will be able to see most things in a half a day, although there are many small cafes if you want to stay for longer.
19. Gorges du Verdon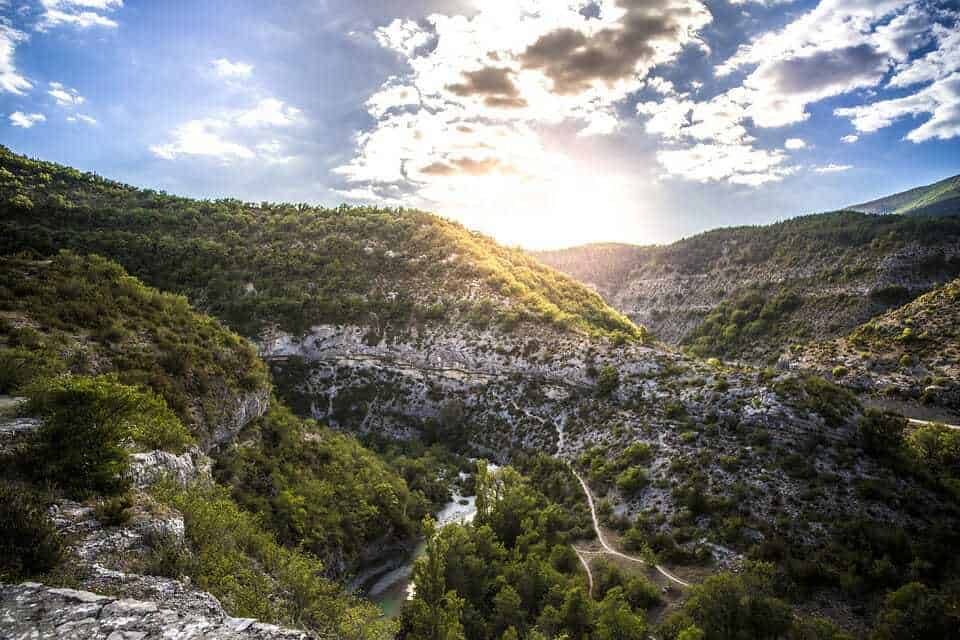 You will find this in the southeast of France. It is widely considered to be one of the most beautiful areas in Europe. Also called the Grand Canyon of Verdon. The canyon is 25 km long and in areas is 700 meters deep. The turquoise colour comes from the River Verdon running through the limestone.
The river flows into the artificial lake Sainte-Croix-du-Verdon. It is very popular, and you can hire kayaks.
If rock climbing appeals to you, then this is the place to go, as the walls reach hundreds of meters high in places.
20. Tyne Cot Graveyard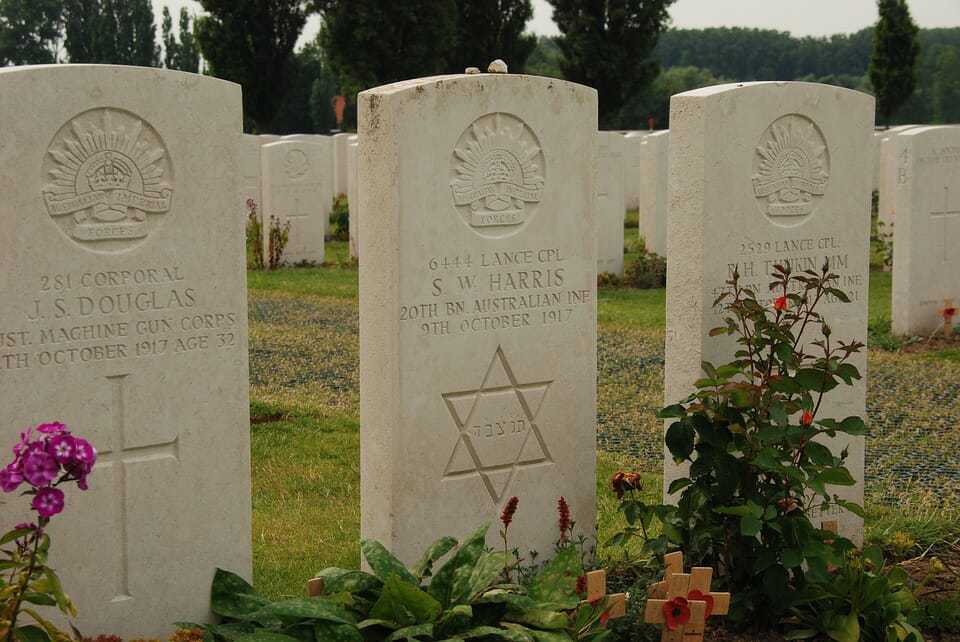 This is the largest Commonwealth War Graveyard. It is near Ypres. The graveyard is filled with white graves, and it is the most visited cemetery in the world. Visiting this war memorial is a truly awesome experience. You will be able to place a wreath on a grave if you so wish.
The stone wall which surrounds the cemetery is the Tyne Cot Memorial to the Missing.
You will be able to locate individual cemeteries to find a specific area.
Be prepared for this to be a profound visit, and spend as long as you like there.
21. The Champ de Mars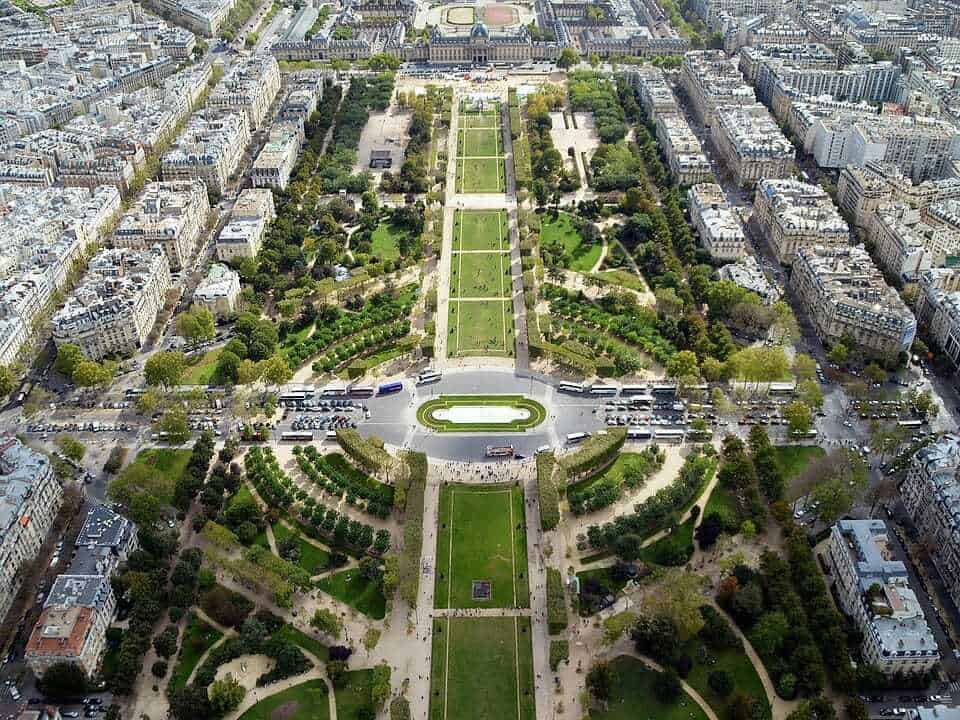 Literally translated this means Field of Mars, and it was so named as a tribute to the Roman God of War. It is a huge public greenspace.
The lawns were at one time used as drilling grounds for the French military.
Pack a picnic basket and enjoy the beautiful gardens in the middle of the city.
22. Cité des Sciences et de l'Industrie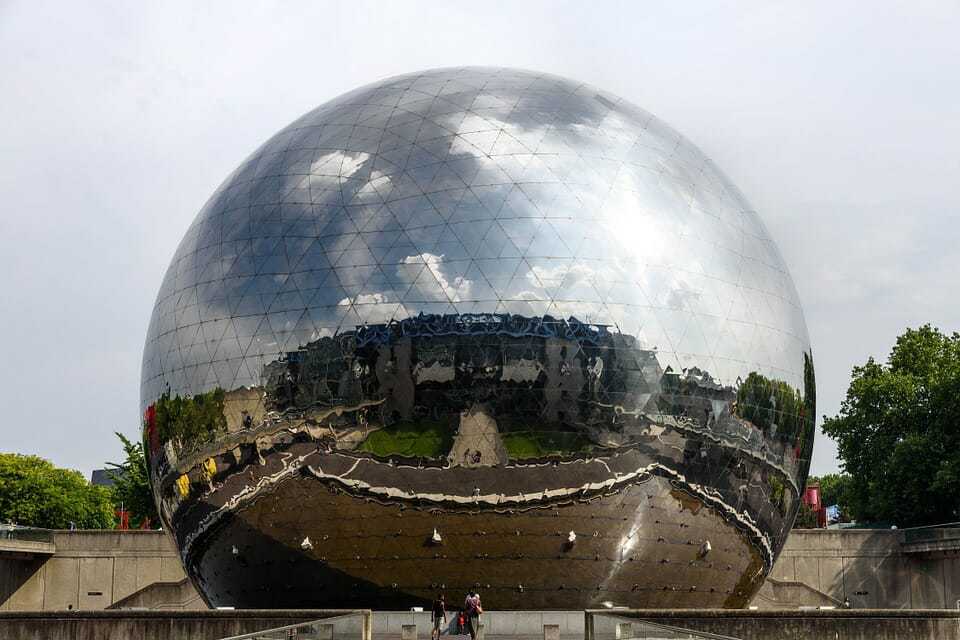 If science is what you enjoy, then this museum is the one for you! It is the biggest science museum in Europe!
Attractions here are the planetarium, a submarine (the Argonaute), an IMAX theatre, and many areas especially created for children.
Point of interest is the bioclimate façade, which comprises of three greenhouses, which were the first glass wall structures to be used without supporting frames.
Plan to spend a whole day here!
23. The Statue of Liberty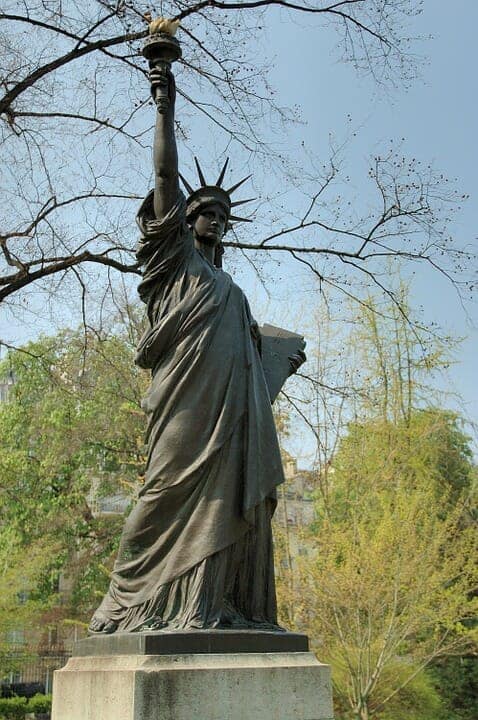 The original statue was presented by France to the USA in 1886, although there are three versions still in France. They are in Paris, on the Pont de Grenelle, in the Musée des Arts et Métiers, and in the Jardin du Luxembourg.
The creator was Frederic Auguste Bartholdi, and the piece in Luxembourg was said to be his working model.
Spend a day locating all three in the city.
24. Le Jardin du Luxembourg
The garden was created back in 1612 by the widow of King Henry IV of France at the palace. The gardens are now owned by the French Senate. They meet there frequently. There are 23 hectares of tree-lined walks, flower beds and lawns. The circular lake holds model sailboats, while the fountain – the Medici Fountain was added in 1620.
Allow a half day here, although longer if you want to explore the gardens.
25. Parc de préhistoire de Bretagne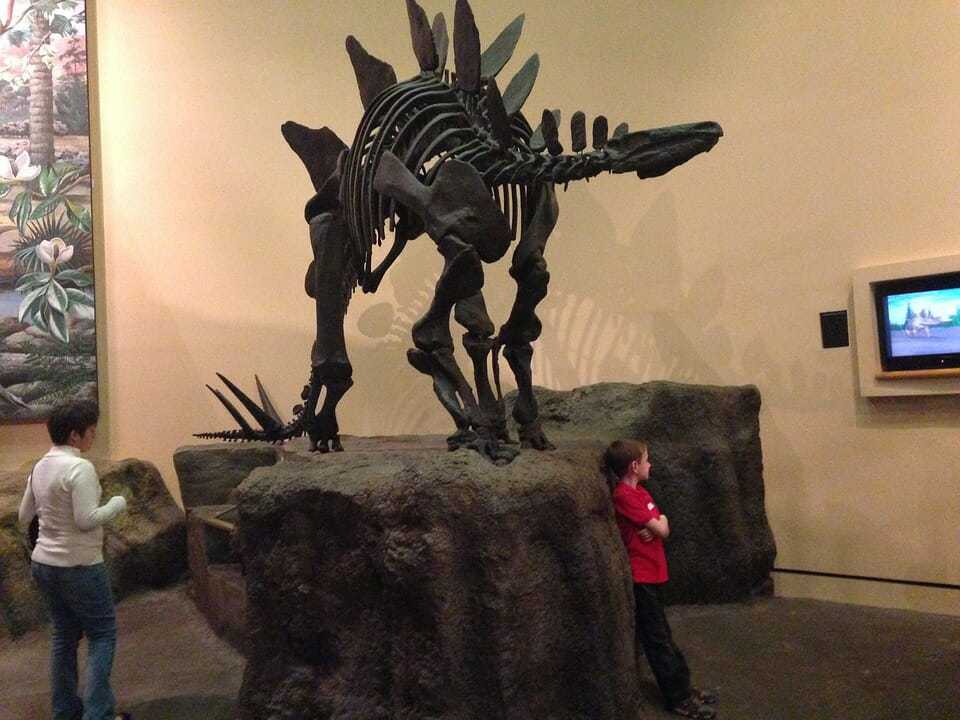 You'll find yourself coming face-to-face with prehistoric creatures like brachiosaurus, dimetrodon, archaeopteryx, and stegosaurus! In fact, there are 30 life-size collections of animals and people from those times!
The park is over 25 hectares of land, with 5 lakes. Even battle scenes are laid out to help you – and the kids – to recreate prehistoric times.
Kids will have a great time learningabout dinosaurs.
Take a lunch and spend the day exploring and learning about long ago.
26. Take a cycle trip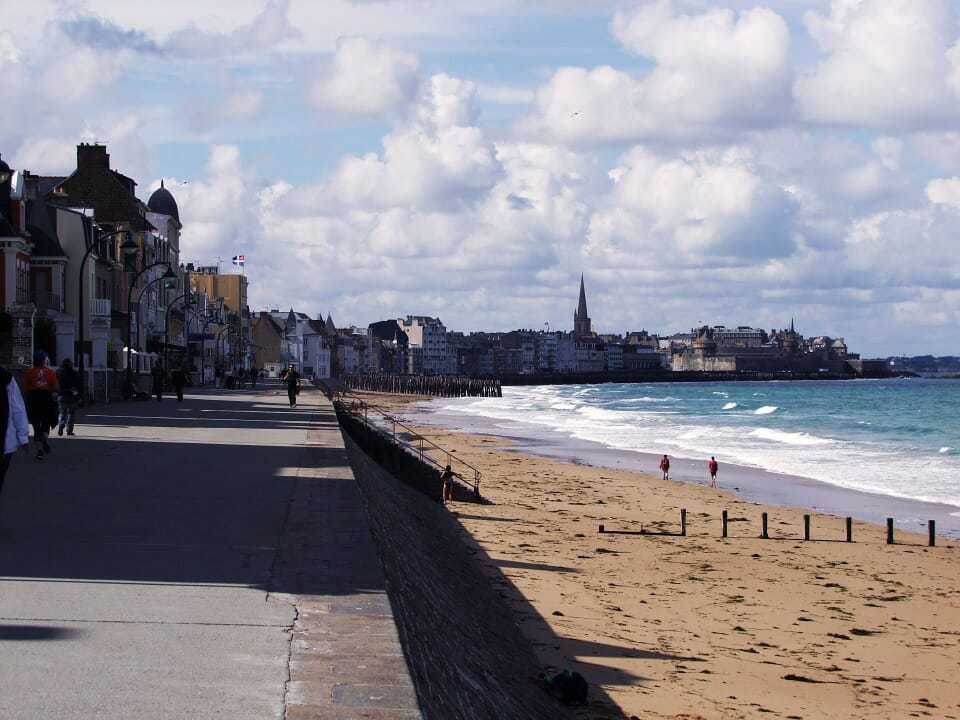 If you enjoy cycling, then this is something you would enjoy. It is a dedicated route for cyclists which covers some 500 miles, and runs from St Malo to Biarritz.
The routes are all safe, and there are plenty of villages along the way where you may stop for the night, or even for just refreshments.
27. Lascaux II
Back in 1940 four small boys were trying to rescue their dog who had become trapped in a cave. They helped each other down into the darkness and made the most amazing discovery!
They found Paleolithic caves with over 1500 preserved painting and wall engravings. These were thought to have dated back 17,000 years.
The site was immediately opened to visitors although soon after it was noticed that the paintings began to fade. The Ministry of Cultural Affairs closed the caves to the public, however they recognised the importance of this discover and replicas were made in 1980.
Plan to spend a half day here.
28. Pont du Gard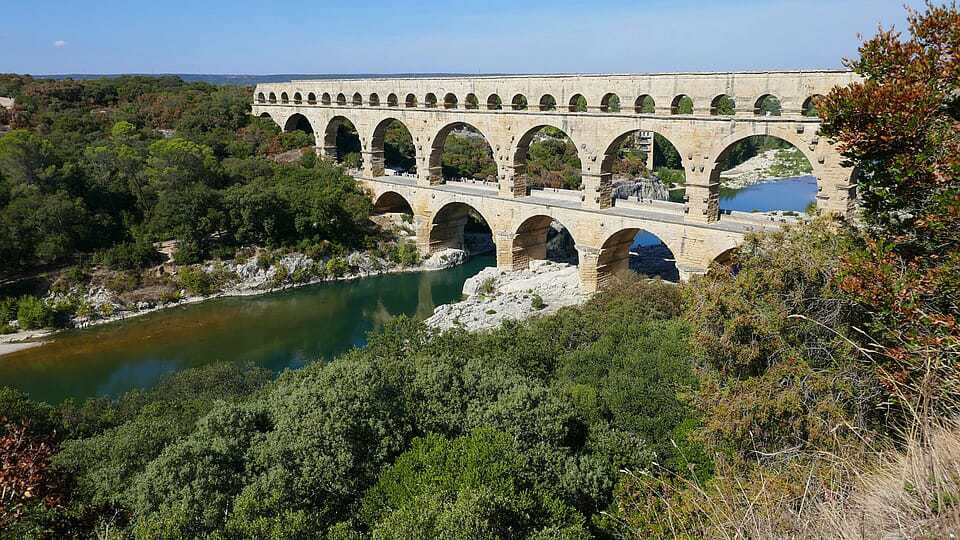 This is the best preserved roman aqueduct, it is also the highest of all the elevated Roman aqueducts. It is on the list of World Heritage Sites. It forms part of the Nimes aqueduct which is 31 miles long.
You will see three tiers of arches standing 160' high. A point to note is that the Romans were so meticulous about their measurements that over the whole length the aqueduct only descends in height by 1 inch! More impressively is that the whole aqueduct was constructed without the use of mortar!
Plan to spend the day in the area as the swimming is great with the aqueduct looming above you!
29. Carcassonne Medieval City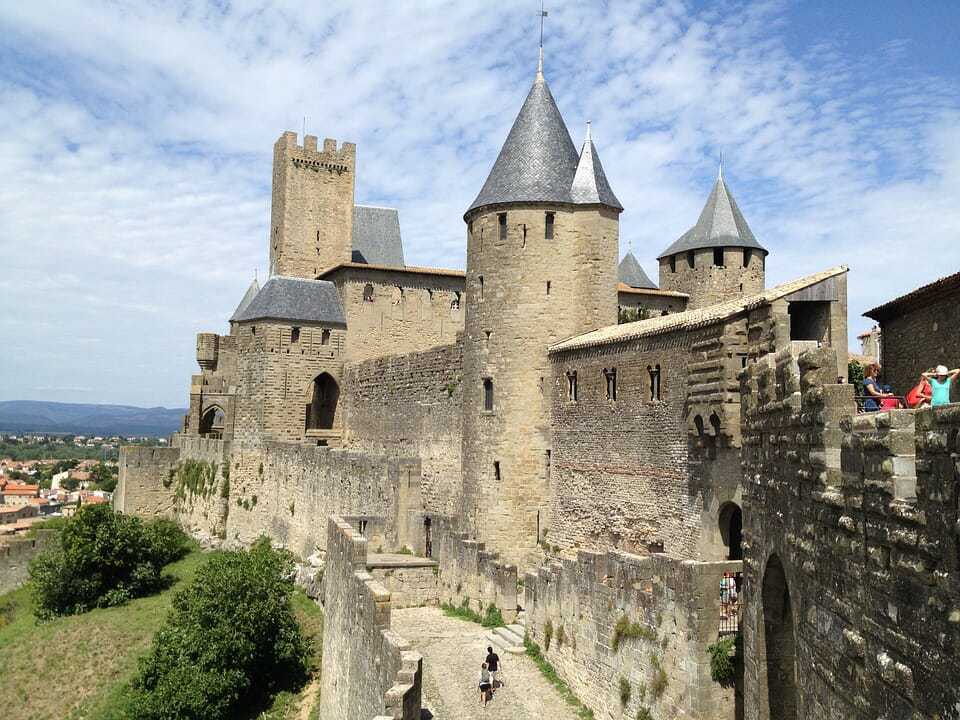 There are in fact two Carcassonnes, namely the walled city, and the town next to it. You will find that you have taken a step back in time with narrow cobblestones and medieval structures. The square is filled with iconic restaurants. The evenings are filled with spectacular views as the sun sets over the city, you may well be tempted to stay overnight.
30. Hot-air balloon flight in Annonay
Annonay is where the Montgolfier brothers took their first flight back in 1783. Every year the town holds a festival of balloons to celebrate the event. The balloons are always fantastic designs, and even if you do not plan to take a trip in one, they are well worth seeing.
Balloons of every design and colourtake to the skies!
If possible stay a night or two, although you should book well in advance for this.
31. Les Invalides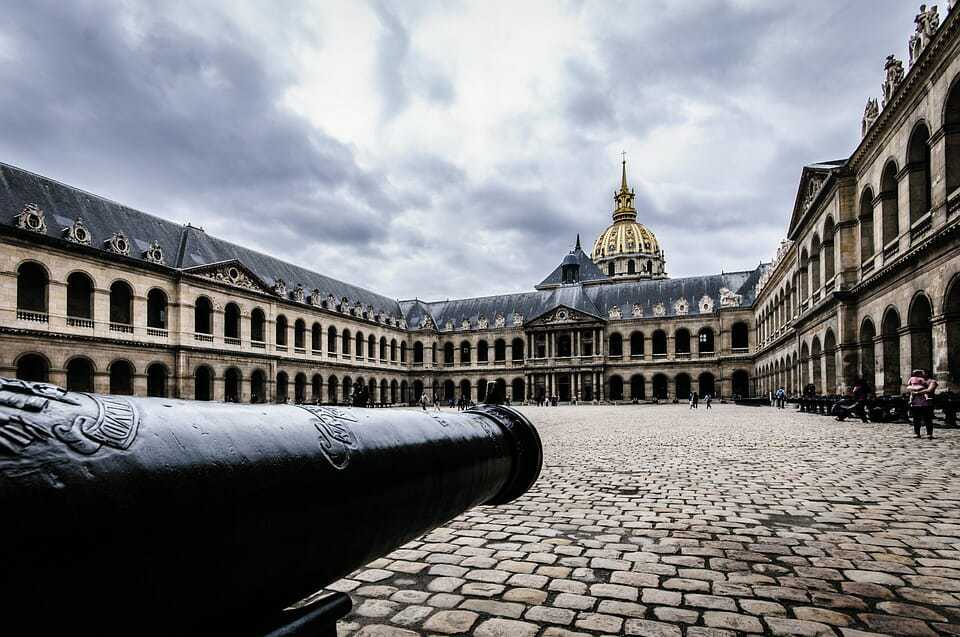 This is also known as the National Residence for Invalids. It is a collection of buildings housing museums and monuments that have to do with the military history. There is also a hospital and a retirement home for veterans, which was the original goal of the construction.
There are in fact three museums on the site, and a large church with the tombs of some of the country's war heroes. The tomb of napoleon Bonaparte is there.
Plan to spend a half day here.
32. Take the Petit Train
The Petit Train de la Rhune runs from Col de Saint-Ignace and goes high up into the mountains. If climbs 736m over the 4.2km trip. Needless to say, the scenery is fantastic, so don't forget your camera!
Another train trip to consider is the Montenvers Railway which leaves from Chamonix, travelling 800m up Aiguilles de Chamonix. This trip goes up to 1,913m to the station where you may view the Mer de Glace glacier.
Allow yourself a full day for either of these trips, and you may consider staying the night before so you are ready to leave in the morning.
33. Tuileries Garden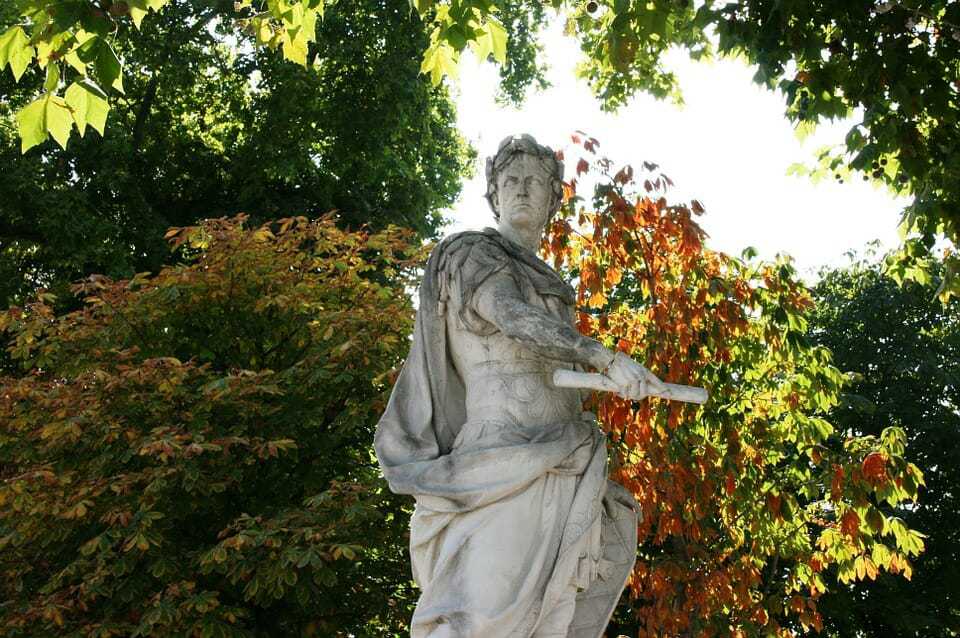 You will find this amazing garden between the Louvre and the Place de la Concorde. It was created by Catherine de Medici in 1564, although it only opened to the public in 1667.
You will find it is a very popular area for Parisians to take an afternoon stroll, in fact the gardens are popular all times of the day.
Pack a picnic and enjoy this lovely green space in the city.
34. Arcachon Bay
You may hear locals call this 'le Bassin'. It is a bay on the southwest coast of France covering 150 km² at high tide. It is a natural preservation area between the towns of Cap ferret and Arcachon. There is an island in the middle called L'île aux Oiseaux which means the Isle of the Birds.
No matter which season of the year you visit, you will find the area has wildlife and flora worth exploring.
Spend a day in the area, there is plenty to see, and you will be able to eat lunch in the villages.
35. Musée de la Tapisserie de Bayeux

Here in the old seminary you will be able to see the most famous medieval tapestry in the world. The tapestry was completed in the 11th century. The tapestry is 70 metres long and celebrates the conquest of England by William the Conqueror.
The first floor of the exhibition explains the Battle of Hastings, with audio guide. There is a cinema at the top where you may watch the documentary of the battle.
Plan at least a half a day to see this amazing piece of work and the people who produced it.
36. Pan for gold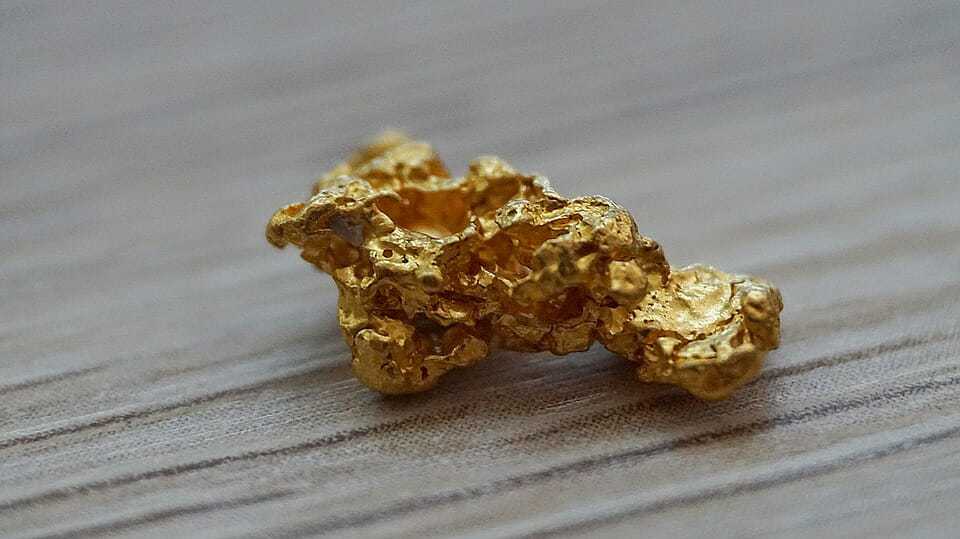 The Rhine, which you will find east of Mulhouse is the most popular gold panning area. You can get lessons on how to pan. You should find both nuggets and flakes – remember that it only takes 75g to make a ring.
These are the perfect places to take your RV, and spend some time – which the kids will love!
Plan on spending a full day here, although if you have children, they may want to stay longer.
37. The Lérins Islands
These are a group of four islands just off the French Riviera. There are two large ones and two smaller ones. The smaller ones are uninhabited. The islands are thought to have been occupied in Roman times.
Tradition has it that Saint Patrick, patron saint of Ireland, studied there. A fortified monastery was constructed between the 11th and 14th centuries, and there is still a monastic community there.
On the Île Sainte-Marguerite it is said that the fortress housed the Man in the Iron Mask for a time.
Plan to spend a full day here, although you may consider staying a second day and exploring the area.
38. Go diving
At La Fourmigue you can dive to discover the underwater village of Golfe. It was originally made in the 1960's for a film project, although it has since been partly destroyed by divers hunting for souvenirs.
A second village was constructed just south of the original location, nearby is a small grotto (Grotto de Miro) where you may see a statue of Commandant le Prieur. French historians claim that he was the inventor of the first self-contained air breathing equipment.
You must check the diving requirements before you arrive, so take your relevant paperwork.
You should aim to spend a day here as you may want to do more than one dive.
39. The Vampire Museum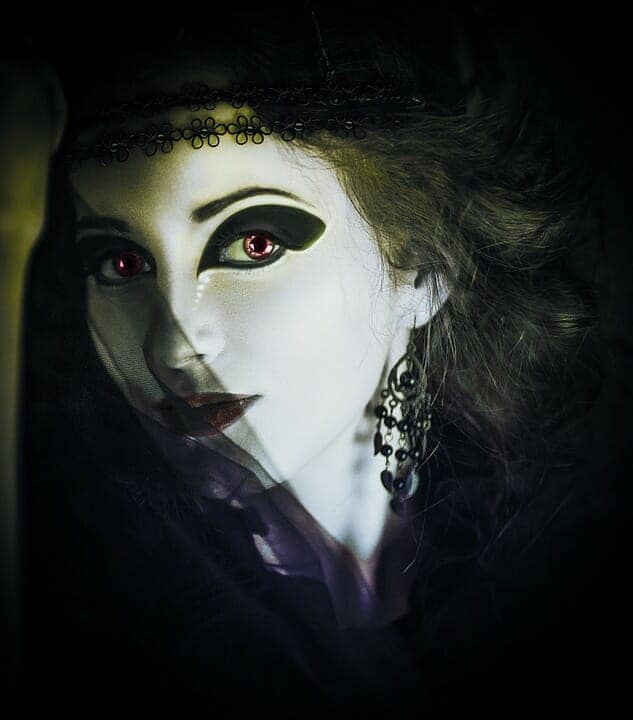 Many years ago, a 'scholar of the macabre' opened the museum. He named it The Museum of Vampires and Legendary Creatures. You will find a collection of all things weird. You will be able to see the rare texts he translated, and the information he gathered on demonology, vampirism and folklore.
The scholar – Jacques Sirgent was a fascinating storyteller who was known for his mysterious tales.
Spend a half day here, although you may not want to take young children with you!
40. The Mazes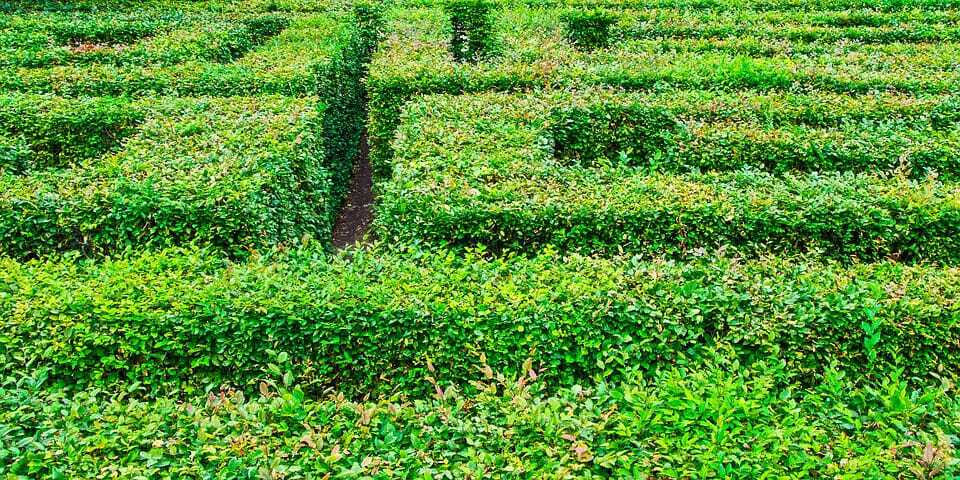 The maze at Guéret in the Creuse is the largest permanent maze in the world. It is made entirely out of plants and covers some 22 hectares.
There is another big maze at Bouguenais near Nantes, which is the second largest, covering 1.5 hectares.
A third maze can be found at The Labyrinthe du Corsaire at Saint-Malo. This maze covers 11 hectares.
Whichever maze you choose, be sure to plan a day, in case you get lost!
41. The Camargue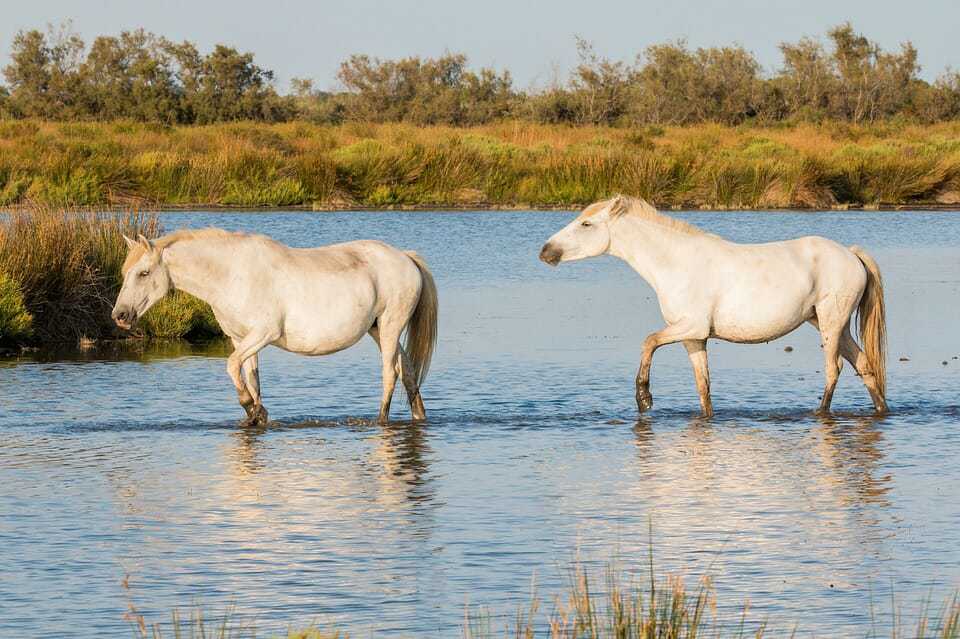 This is an area, rather than a specific place. It is a natural area just south of Arles, and lies between the Mediterranean Sea and the Rhône River delta.
This was designated a 'Wetland of International Importance' in 1986. If you enjoy walking and wildlife, then spend some time here, and you will not be disappointed.
The area has over 400 species of birds so make sure you take your binoculars and camera.
Pack a picnic, and get your walking shoes on! Plan to spend the full day here.
Better still, drive your camper van or RV and stay as long as you like.
<3>42. St Tropez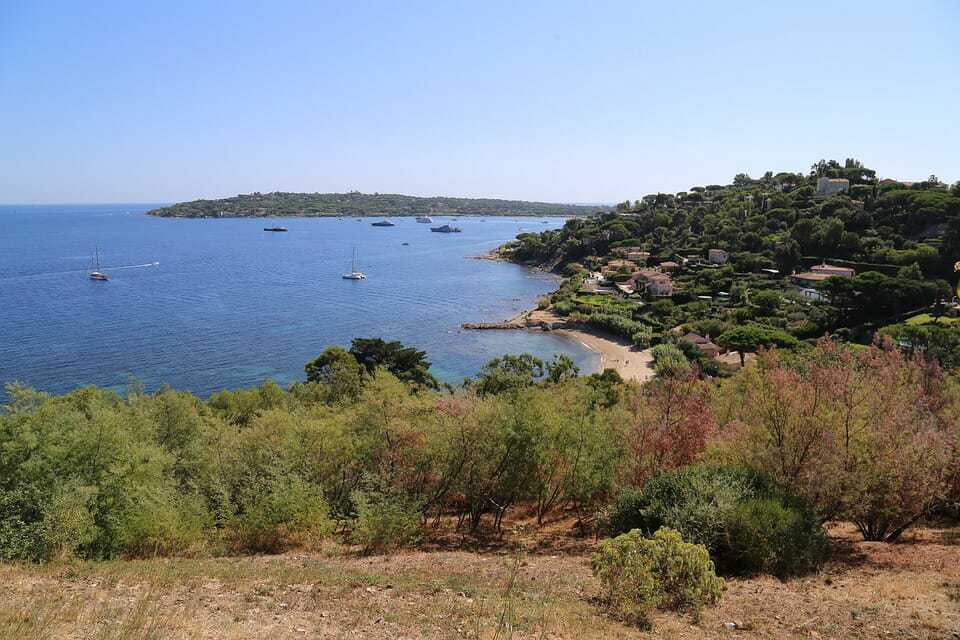 If awesome beaches and celebrity spotting is what you like, then head here! You can visit some famous resorts such as St. Tropez and Cannes. You can also pay a visit to the independent state of Monaco. Monaco used to be a health retreat back in the 18th century, although today it attracts the 'well-off' crowd.
Plan to spend at least a day, more if you can afford it!
43. Mont Blanc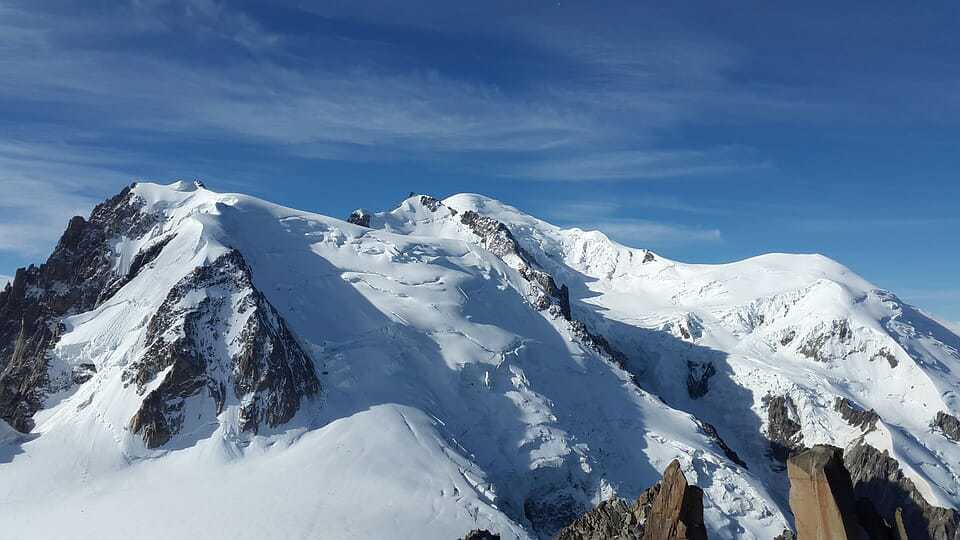 This is the highest mountain in the Alps, in fact it is the highest anywhere in Europe west of the Caucasus Peak in Russia.
If hiking, skiing, and mountaineering is what you like, then this is something that you should see! It is also very popular with snowboarders.
There are three villages which surround Mont Blanc, one of them being Chamonix, which hosted the first Winter Olympics.
There is a cable car which goes up and then crosses the mountain range from Chamonix to Courmayeur.
Depending on what you plan to do, book a few nights in one of the villages and enjoy the snow!
44. Parc Astérix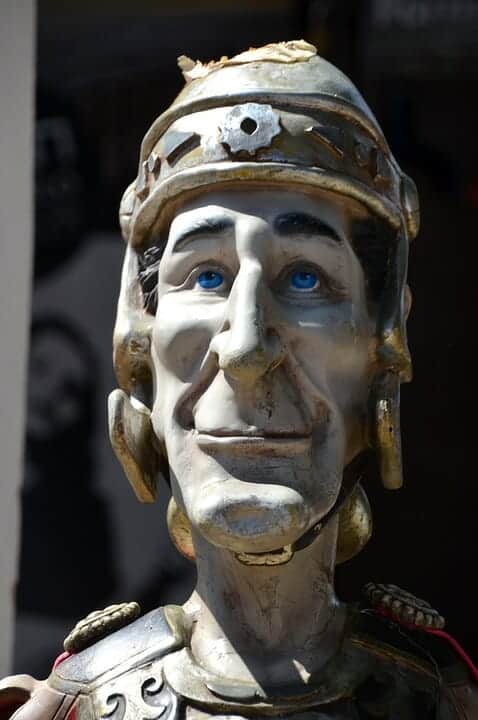 This is a theme park, based on the stories of Asterix. The park is well known for the different roller coaster rides. It gets very popular in the summer season, so you should go early in the morning.
There are many cafés where you can buy food and refreshments.
Plan to spend a full day – if you have children, then they will insist on this!
45. Musée Picasso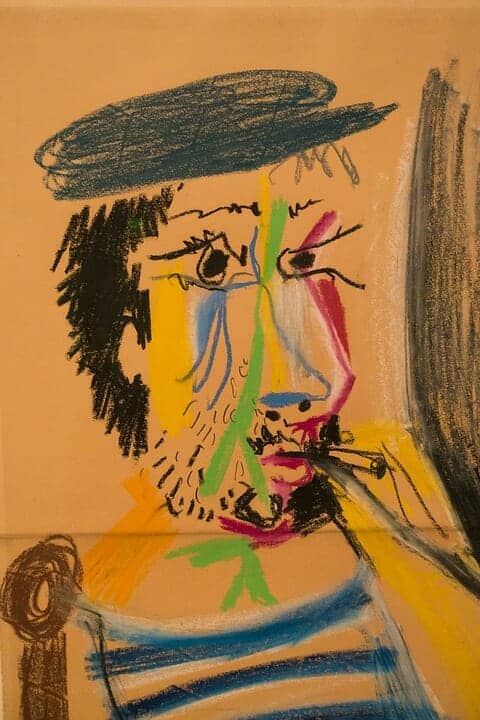 If you enjoy visiting art galleries, then this will be a special treat for you to see. It is found in the Hôtel Salé in rue de Thorigny, Paris. Here you will see work by Spanish artist Pablo Picasso. His work is dated between 1881 0 1973.
The house which holds the collection is said to be one of the finest historic homes in the city.
You may be able to see the collection in a half a day, although you might want to spend more time looking around the house and gardens.
46. L'Alpe d'Huez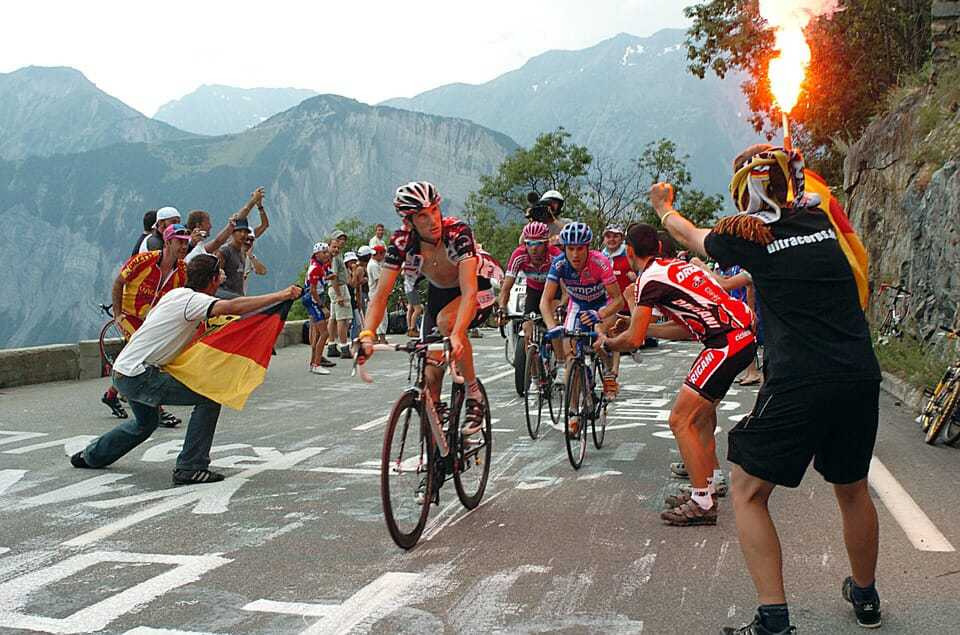 This is a ski resort in the western Alps. The route is frequently used in the Tour de France cycle race, in fact it was used twice in one day during the race in 2013!
Plan to spend a day at least, if you like to ski, or want to cycle part of the route.
Whatever your level of skiingthere is a slope that will suit you.
47. Château d'If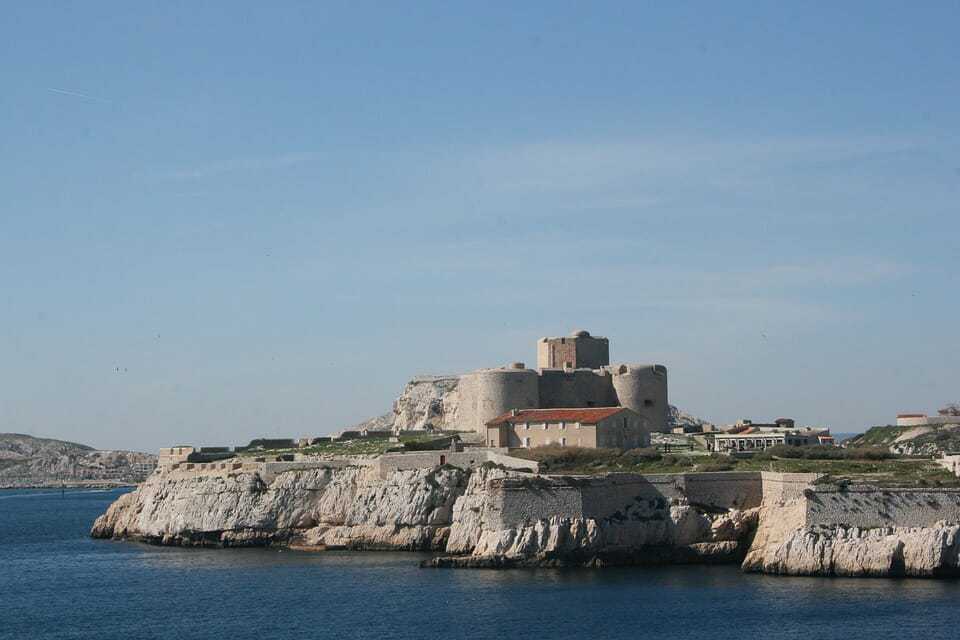 You will find the Island of If about 1.5km offshore in the Bay of Marseille. The fortress, which later became a prison, was the setting for the novel Count of Monte Cristo.
The island only measures 3 hectares and is heavily fortified with high ramparts and gun ports, and is uninhabited.
You may arrange a boat trip from the nearby town of Marseille, allow yourself a day to do this, and then explore the town.
48. Pont Saint-Bénézet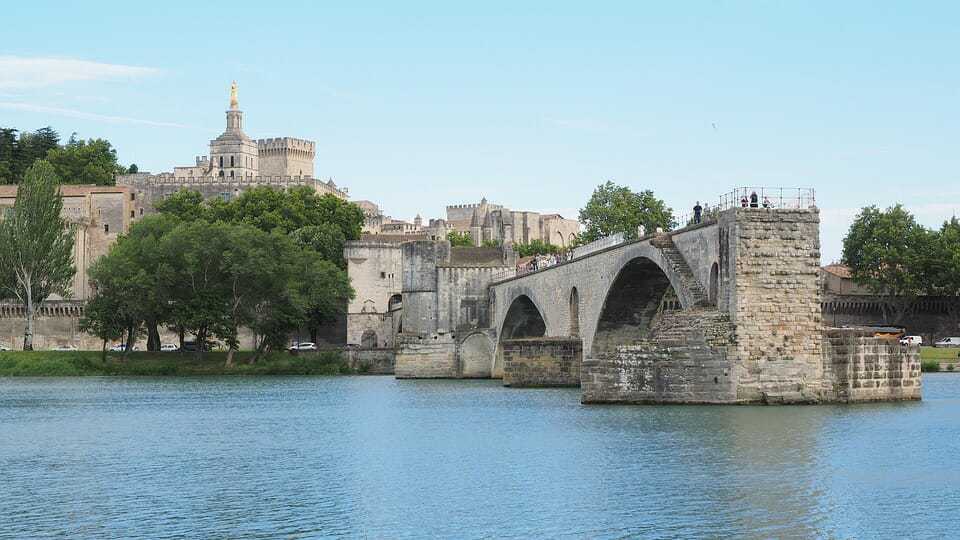 You may also have heard this called Pont d'Avignon. It is a famous medieval bridge. You will find it located in the town of Avignon.
The first bridge was built in 1177 although this was destroyed forty years later.
The bridge was rebuilt with 22 stone arches, which often collapsed when the river flooded. There are four remaining arches which are thought to date back to 1345.
On the second arch, you will find the Chapel of St Nicolas, which was built in the 12th century.
While looking at the remains of the bridge will not take long, you may like to spend some time looking around the area.
49. Musée National Adrien Dubouché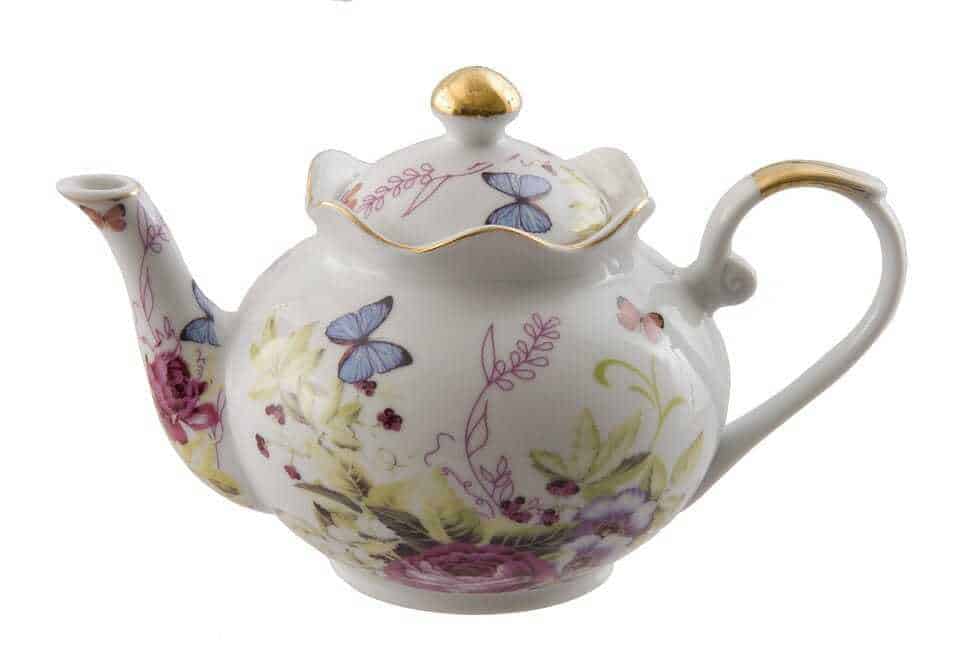 You will find this museum in Limoges, which is the main porcelain making area in the country.
The museum holds the largest collection of Limoges porcelain in the world. You will also be able to see how the porcelain manufacture has changed over the years.
The museum is laid out so that you start the journey of manufacture at the beginning, back in the very beginning, and progressing through the ages, till present times. There is a gift shop (of course!) where you may buy a piece for yourself.
The visit should take you a half day.
50. Saint-Germain-des-Prés
This is an area instead of one spot. It is one of four administrative quarters of Paris.
You will find some very famous cafés including Café de Flore and Les Deux Magots, many bookstores and eclectic boutiques.
The area also houses the École des Beaux-Arts, which is a school of fine arts. There is a small museum in the studio of the painter Eugène Delacroix.
Plan on spending a full day in the area, as there are many small avenues you can explore.
51. Musée de la Résistance et de la Déportation
https://pixabay.com/en/chainlink-fence-metal-wire-690503/
This is a historical museum set over 20 halls, and housing a collection of themes such as Nazism, Vichy and the Occupation, Resistance and the Repression, deportation and genocide of the Jews.
Also, here you will find small art museum, in just two rooms, containing paintings and drawings, and some sculptures which were done by prisoners.
The centre is considered to be important because of the archives and documentation which is held there.
You should allow a half day to see this.
52. Zoo de La Flèche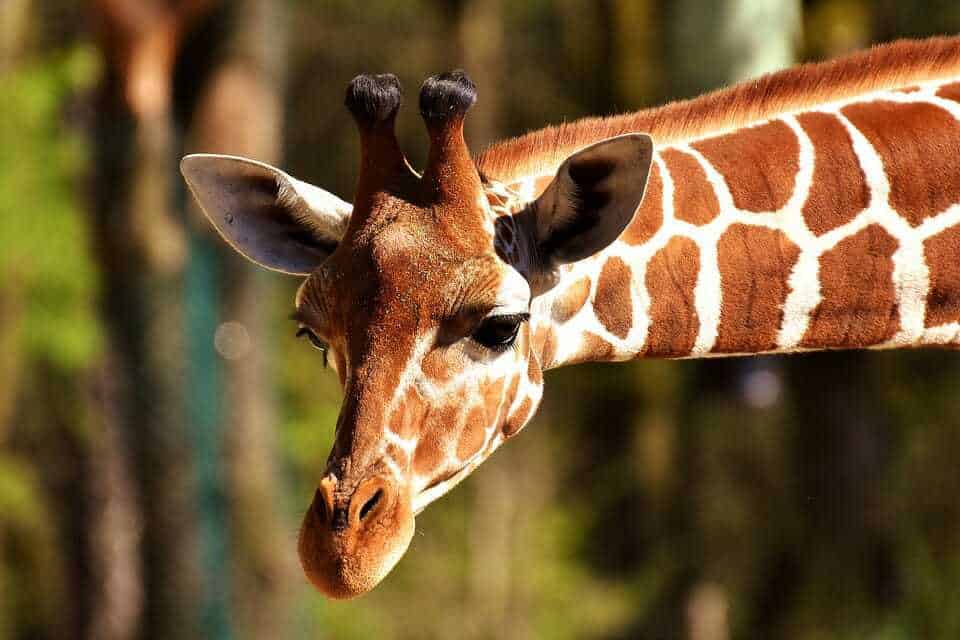 This zoo is set on 35 acres and was opened in 1946. It is home to over 1200 animals of 120 different species.
The zoo is a member of EAZA (European Association of Zoos and Aquaria).
You will be able to seethe animals in natural environments and settings.
Plan to spend a full day there, you will find cafes where you can buy snacks and drinks.
53. Stay at the Rufuge du Goûter
If mountaineering is what you like, then this is one for the books! Provided you are in good physical shape, you should hire a mountain guide to take you up Mt. Blanc. At 4,807, this is the highest peak in Europe. You should allow two days for this, and then spend one night at the Refuge du Goûter.
This will be something not many people you know have done, especially while on holiday!
Allow yourself at least two days to get up, down, and relax.
54. Boat in a Volcanic crater
The volcanic crater holds a lake called Lac Pavin. This is in Mont-Dore. The crater is so deep that the water at the bottom never mixes with the top layer of water. It is also very steep-sided.
You can take a boat trip around the inside of the crater. These leave from either Le Bourget-du-Lac or Aix-les-Bains.
Allow yourself a full day to see the inside of the crater, and then to explore the surrounding areas.
55. Cap d'Agde
This is a beautiful seaside resort in the town of Agde. It is one of the biggest leisure ports on the Mediterranean. The resort only became so popular in the 1960's, before that the small houses were just used at weekends by local inhabitants.
You will find the Musée de l'Ephèbe which houses the bronze nude which is well known as l'Ephèbe d'Agde – meaning 'The Youth of Agde'.
Book a hotel for a few nights and enjoy the wonderful sea air, and the pretty town of Agde.
56. Sainte-Chapelle
This chapel has one of the finest collection of stained glass windows, it was the first royal chapel to be built in France.
The chapel was built in the 13th century by Louis IX, and the purpose was to house the collection of the relics of the Passion of Christ.
You will be able to see the 'Wall of Light', which is a collection of fifteen glass panels and a large rose window.
Allow a half day to see this. Also, take note that this chapel is closed on very cold days.
57. Musée Toulouse-Lautrec
You will find over 1000 original works of the artist here, the largest collection outside Orsay.
The collection houses paintings from his very early days (neo-impressionist) to the famous Parisian brothel scenes.
Also, there are paintings of the artist's family and friends, and delicate drawings of animals.
Some paintings which you may be familiar with are L'Anglaise du Star au Havre (Englishwoman of the Star Harbour) and Les Deux Amies (The Two Friends).
The museum has many events through the year where you can see different exhibitions.
You should allow yourself a half day at the very least, as this might take longer than just a morning.
58. Hidden Paris: Day Bike Tour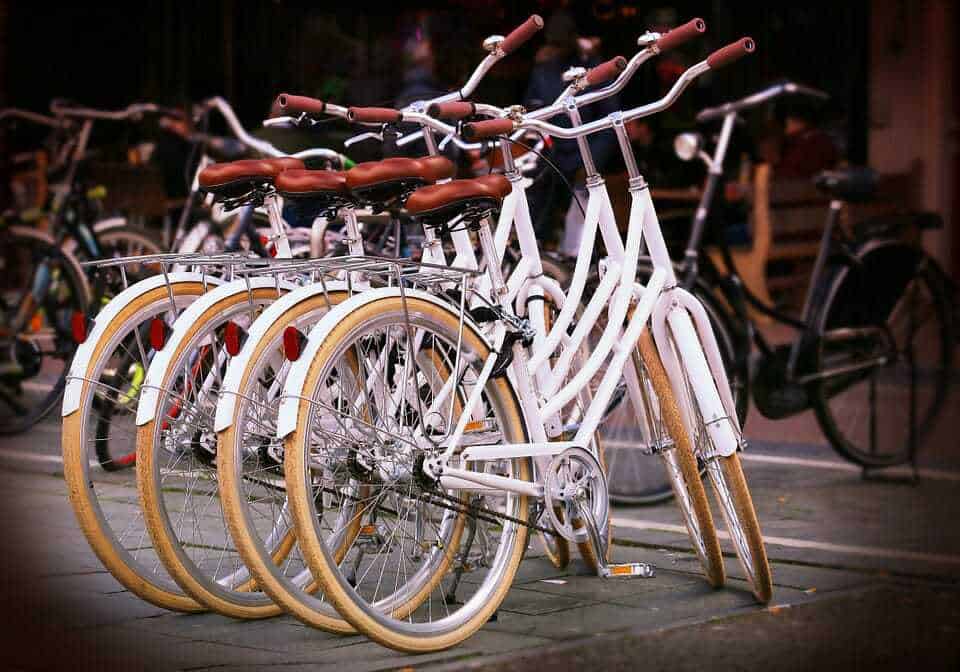 There are many companies which offer cycle day trips around the city. You will be able to see lively markets and hidden gems this way. You can include the Latin Quarter, Jewish communities and the Place de la Bastille, along with passing the Eiffel Tower and cathedrals.
The tours always have plenty of stops along the way and opportunities to take pictures whenever you like.
The tours are normally suited to all ages and fitness levels. Most of them last about three hours, although you can find longer tours.
59. Les Machines de l'Île de Nantes
If mechanical contraptions inspire you, then head here! This is a wacky workshop filled to the brim with weird and wonderful inventions, such as giant herons for you to fly! There's a huge mechanical elephant with a secret room in its belly, while outside there is a gigantic carousel that takes you under the sea on the back of octopuses and crabs.
While this is a great day out for older children, be careful with the younger ones, who may be frightened by some of the attractions.
Allow yourself a day to do this.
60. Monaco and Eze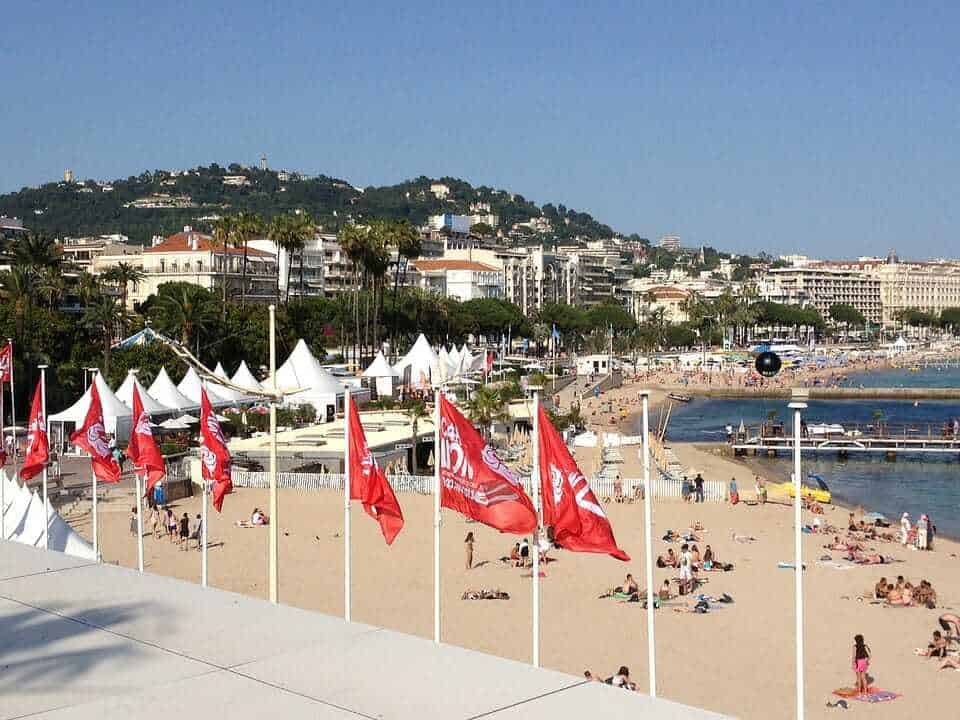 Explore these two pretty villages. You can take a half day trip and see them both. From Eze you can see the most wonderful views, and the medieval village. You will be able to visit the Fragonard perfume factory – it has a shop!
In Monaco, you will be able to see the tomb of Princess Grace, and get an idea of how the world's richest spend their time.
Allow yourself a half day for the trip although you may want to spend a little longer to look around.
61. Forest of Fontainebleau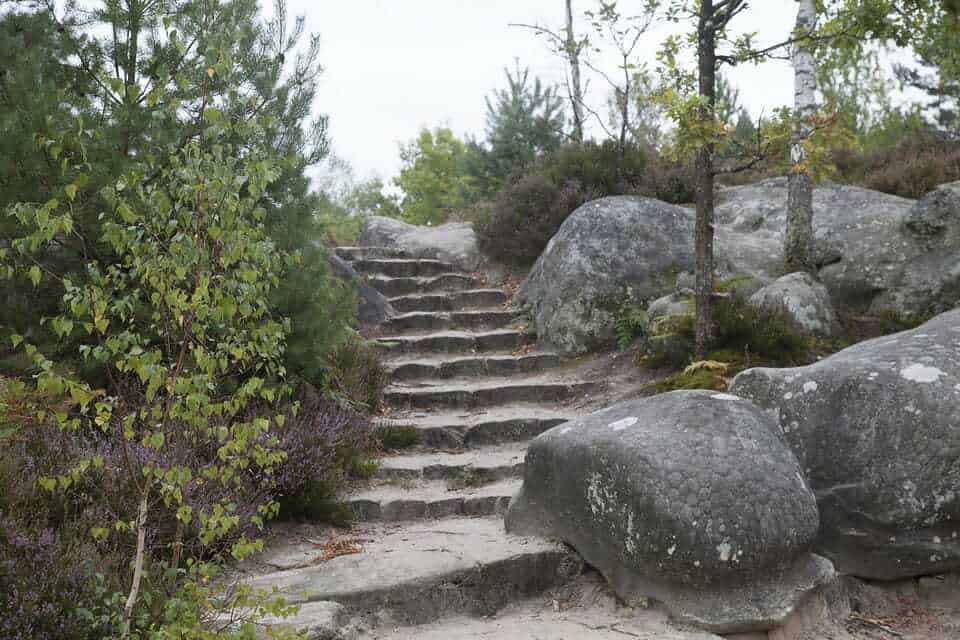 Here you will be able to see amazing rock formations all around you. It is a great area for youngsters and climbers alike, with ascents from gentle to challenging.
Make sure that your walk finishes at the Palace of Fontainebleau, where you will find that the Mona Lisa once hung in a bathroom!
There is a delightful village nearby called Barbizon, where artists painted in the more natural style of Constable.
Allow yourself a full day to explore this area. There are small cafes in the village where you can eat and drink.
62. Bagnoles de l'Orne
This is a spa town renowned for the health-giving properties of the waters. The town has been there since the middle ages, but only recently has it become a tourist attraction.
The architecture is in the classic Belle Epoque style, and locals say that Sir Lancelot de Lac used to live there.
There are tours every day to nearby sites where the legend of Arthur abounds.
Plan to spend a full day – or perhaps two- here as there is plenty to see.
63 Catacombs of Paris
These are very popular and always busy, unless you go on an organised tour. In that case, you will enter before individuals, so this is worth doing. Also, with a tour you will be able to ask all the questions you like.
There are fascinating underground passages lined with thousands of former Parisians. The catacombs were first excavated in the 18th century when cemeteries were overcrowded. Bones and bodies were brought there to store until a later date. Do not be surprised if you see stacks of human remains at every turn in the passages!
While adults may find this fascinating, it may not be a good idea for young children!
A point to remember is that no animals are allowed and the tour is not suitable for people with respiratory problems.
Allow yourself a half day to do this tour.
64. Palais Garnier
This is better known as the Opera national de Paris. You will find that the hall regularly hosts opera, ballet, and chamber music events.
It is possible to purchase your tickets online for these events.
65. Dune du Pilat
These are the highest dunes in Europe. You will be stunned at the panoramic views of the ocean on one side, with forests and Arcachon Bay on the other.
The dunes are 109 metres high and stretch 2.7km along. The whole area is a natural living space which is protected land.
If you intend to climb up to the top, then make sure you have good shoes as the dunes get hot in the summer.
Plan to spend a half a day there.
66. Sample French Whisky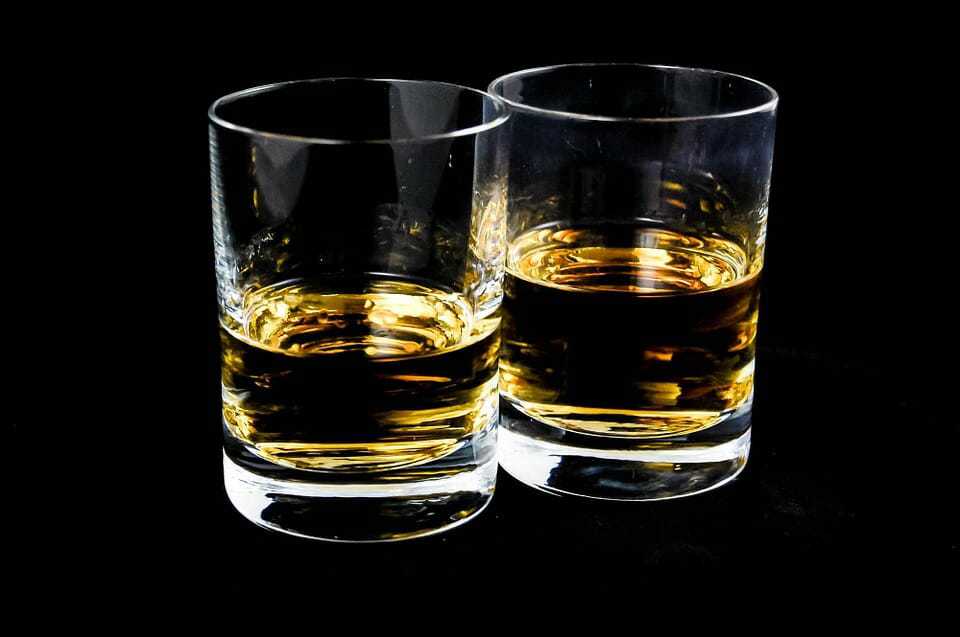 The French drink more whisky in a month than they drink brandy in a year! They are not huge fans of cognac or calvados. There are many whisky distilleries which have sprung up recently in the districts of Alsace, Corsica, Normandy, Brittany and Champagne.
There are many RV parks along the way, where you can spend a night or two while tasting the whisky.
If you visit a distillery, you may consider leaving the kids behind! Depending on how many you plan to visit, staying overnight may be a good idea. Most distilleries offer a service where you can purchase whisky and have it shipped home.
67. Theatre Antique d'Orange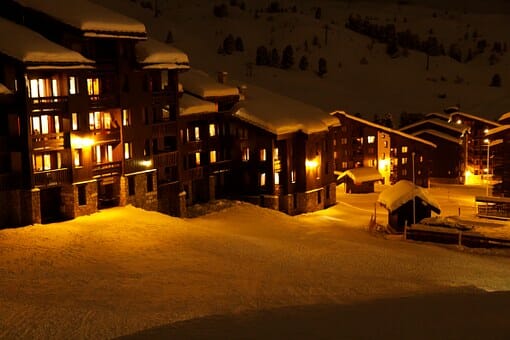 While the town of Orange is agricultural, and modest in the architecture, it is home to one of the most complete and best preserved Roman theatres in the world. You simply would not expect to find this in such an unsophisticated town.
The theatre was built in the first century AD, and it gets very busy in the summer months when it hosts the annual Opera Festival called the Chorégies d'Orange.
If you plan on visiting at that time and staying overnight, then be sure to book a hotel some months in advance.
68. Versailles Palace and Gardens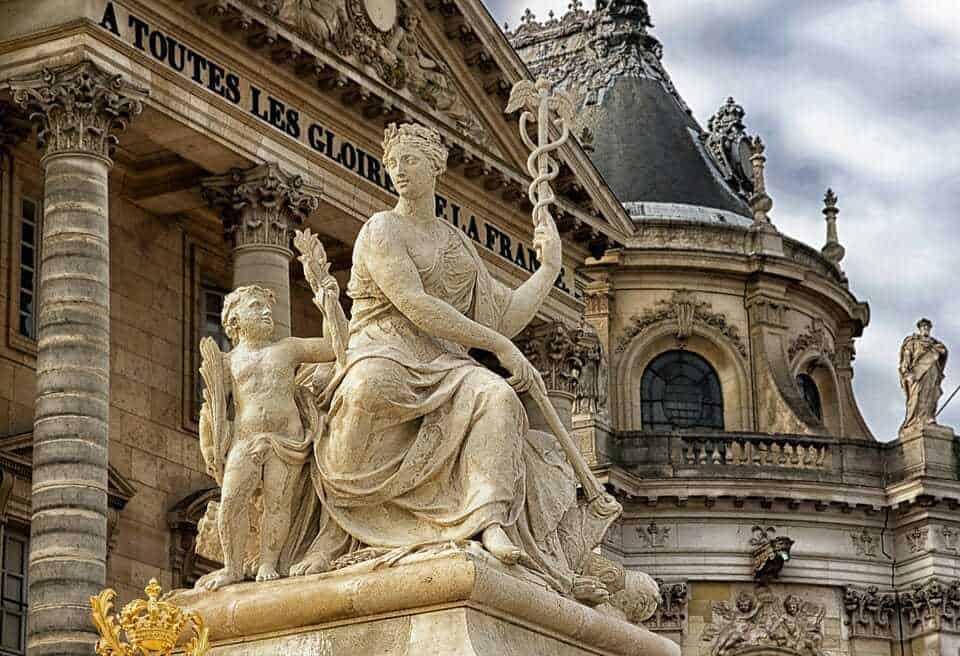 The best way to see the palace and gardens is to take a tour. For some reason in France, people who are in a tour group are given entry priority, while others wait in line.
You will be able to see the extravagance of the King – Louis XIV – who built to 700 room Palace and adorned it accordingly!
There are more than 13,000 pieces of fine furnishings and artwork. You can see the luxurious apartments of the king and queen, the Hall of Mirrors, the Coronation Room, Royal Chapel, and the Drawing Room.
The gardens cover 1,800 acres, and often there are shows such as the Musical Gardens or the Fountain Show.
The Hall of Mirrors and the gardens are some things that you should definitely see!
Allow yourself a full day to do justice to this amazing place.
69. Route des vins d'Alsace
The wine route stretches from Marlenheim to Thann. It passes through endless terraced vineyards, cute little villages and medieval castles.
If you enjoy a glass of wine, then this is simply not to be missed! There is 200 years of history in the winemaking industry in that area. Plenty of spots to stop and taste along the way.
The wineries have shops where you can buy by the case, and have your wins sent home. This is the perfect road trip to take your RV, and explore the area in your own time.
Allow as long you you'd like to see this area, there are many small places to stay along the way.
70. Nice Food Tour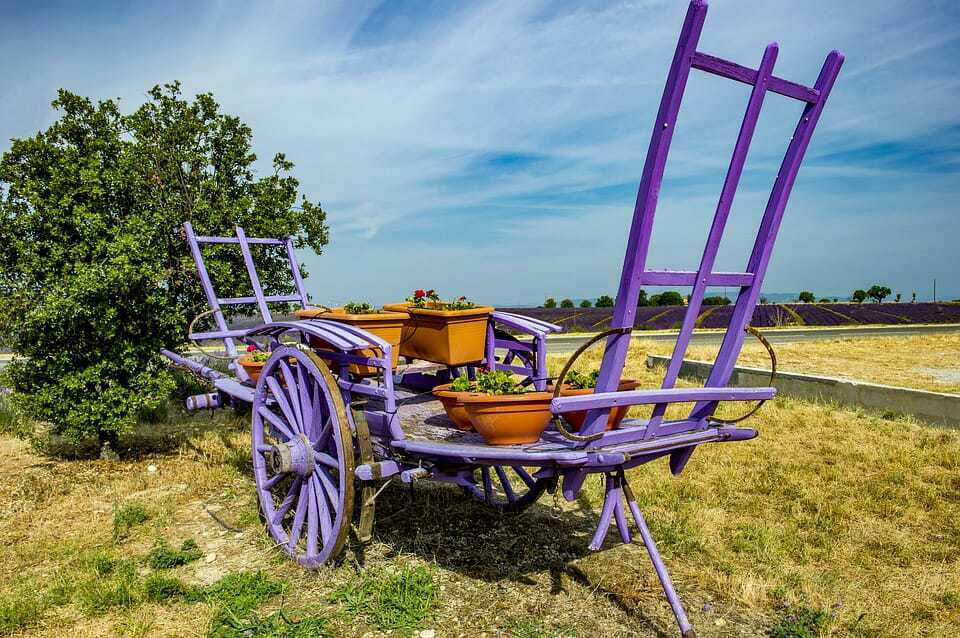 It's a great idea to do a walking tour of Nice, where you will experience all the culinary flavours of the province. Both Old town Nice and Vieux Nice will satisfy your gastronomic cravings, and you will be able to sample up to 20 different regional favourites.
The tours normally include a visit to a market, deli or food shop in the area. You will be able to see how locals prepare and serve their food daily. Of course, you will be able to taste as you go along.
This is not a tour for the very young children or those who need to be carried, so take that into consideration.
71. Champagne Route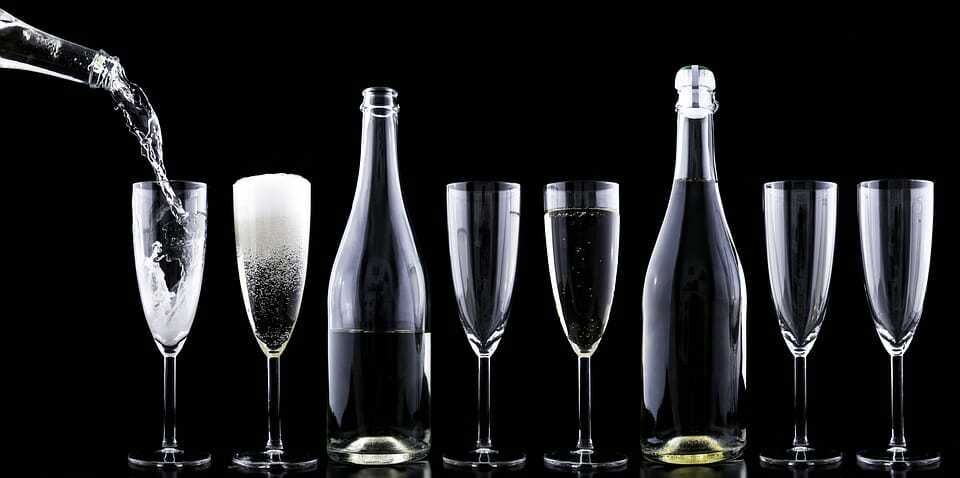 While you may think that the region of Champagne only relates to the fizzy drink, you will find more there than just grapes. The area is an oasis of cute villages and fine historical heritage. It covers five districts and has large towns of Reims and Épernay as you pass through.
There are many champagne houses where you are able to taste, and even have a candlelight dinner in the cellar.
It is a great idea to take an RV along this route, there are many camp sites you can stop at and spend a day or two.
You can drive for as many days as you please along the route, and stop overnight in any small village.
72. Aquarium La Rochelle
You will find two floors packed with jellyfish, piranhas, and sharks – and many more species of fish. This is a monstrous collection of sea life, all in one place, with millions of cubic litres of water behind the glass plates.
There are interactive displays for the kids, and interesting facts to be learned at every stage.
Be prepared to spend most of the day there. There are places where you can buy snacks.
73. Nice City Tour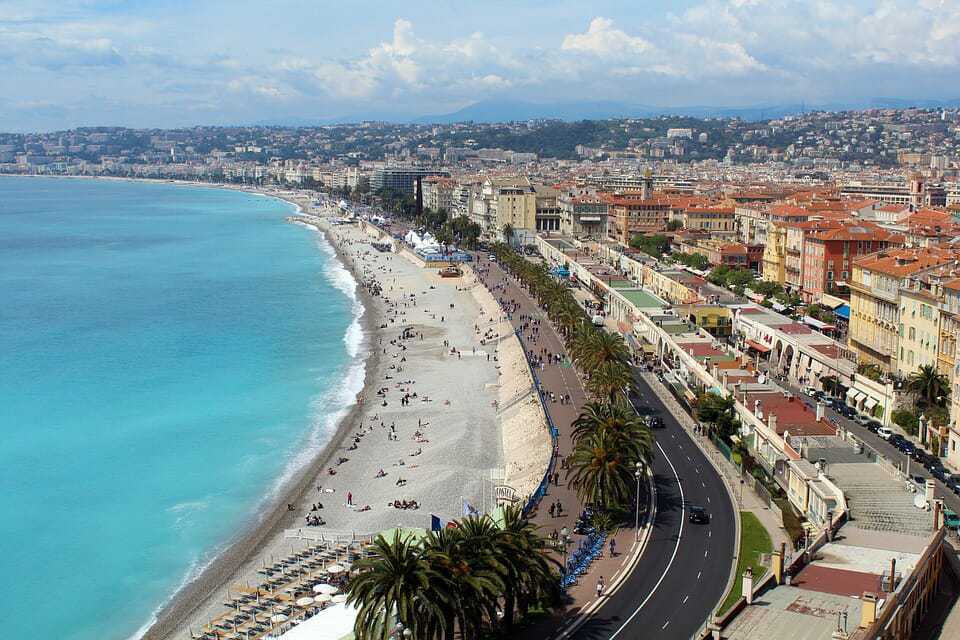 Take a rickshaw tour of the city of Nice! It's a great way to see the city and admire the views without having to drive. You can see attractions and restaurants. Interesting places such as Massena Square, L'Opera, the Old Town and the House of Matisse will enthral you as you glide past.
These tours normally last between 30 minutes and 2 hours. They will pick you up right at your hotel and drop you back off again.
74. Museo Rodin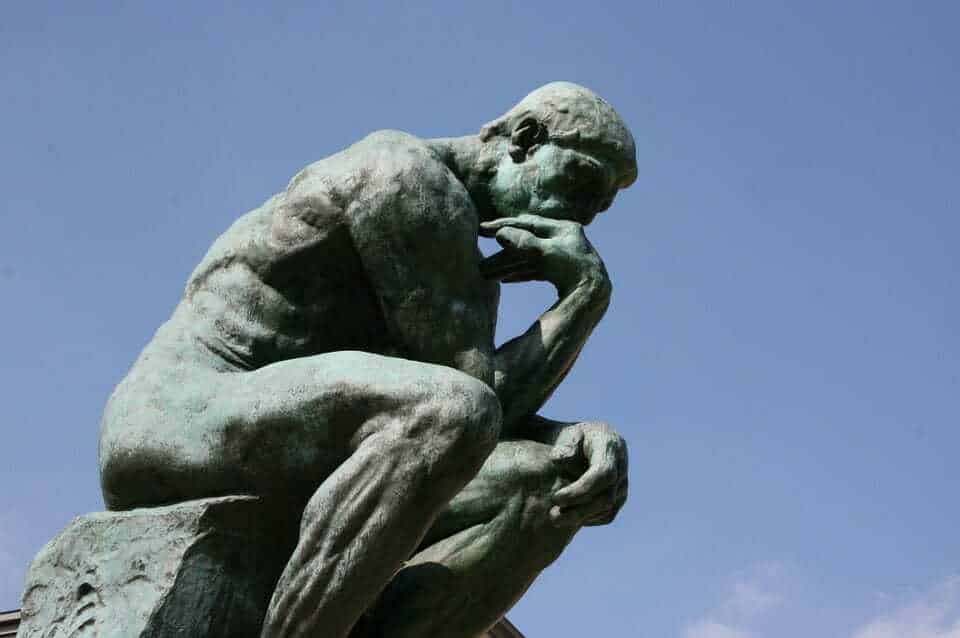 This 18th century mansion is ranked as one of the city's most beautiful museums. There are more than 6000 of Rodin's statues, along his works of The Thinker, and The Gates of Hell.
There are private collections here of famous people such as Taryn Simon, Christian Boltanski, and Gerhard Richter, to name but a few.
The gardens feature a rose garden, fountains and a very pleasant outdoor area where you may eat lunch while admiring the views.
There are often special exhibitions during the year, and these you will be able to find out online. Be prepared to spend most of the day there as there is plenty to see.
75. Claude Monet's House and Gardens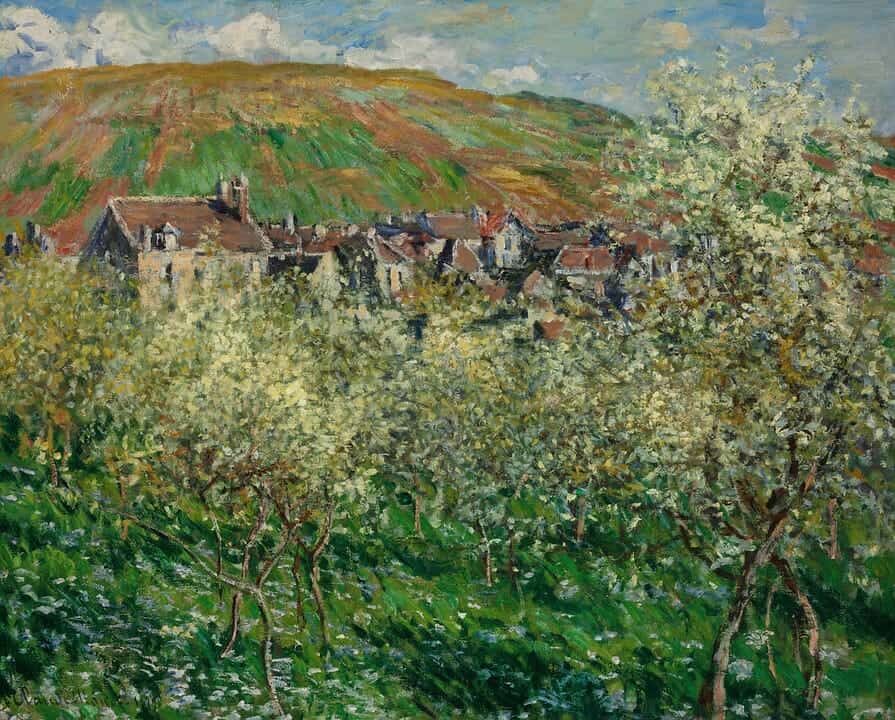 It is said that it was the gardens that inspired some of the best work of Monet. Monet transformed the abandoned plot of land into what is now world famous. Monet thrived in his garden, and it was a huge inspiration in his work. Monet spent his life from 1883 in Giverny, and was in fact, never very far from his precious garden. He lived there until his death in 1926 and was known as 'the painter, the father, the gardener, and the man who would never leave Giverny'
Skip the lines and book your tickets online so you can enter without delay.
Allow yourself a half day to explore the wonderful garden and then explore the town, which is fascinating.
76. Plages de St Tropez
You may know these simply as the beaches of St Tropez. If beaches are what you are looking for, then head here. Whether you choose beaches which are visited by celebrities, or quiet, secluded areas, there are enough spots here to keep everyone happy. There is also a Naturist beach at Las Salins, if you prefer to sunbather naked.
Allow yourself ample time to lie on the beach and then explore the town of St Tropez where you will find many cafes to eat and drink.
77. Labyrinthe En Delire

Here you will find not one, but two amazing mazes to try out! Night time maze craze is held on Thursdays from 10pm to 12am.
This place is ideal for kids of all ages, with a walking maze complete with 26 games and puzzles along the way, and a cycle maze with bridges to jump.
There's a play area for the smaller kids, and a giant picnic area.
Spend the day here, pack a picnic, or grab a bite at the café, and have a fun day!
78. Marché aux Puces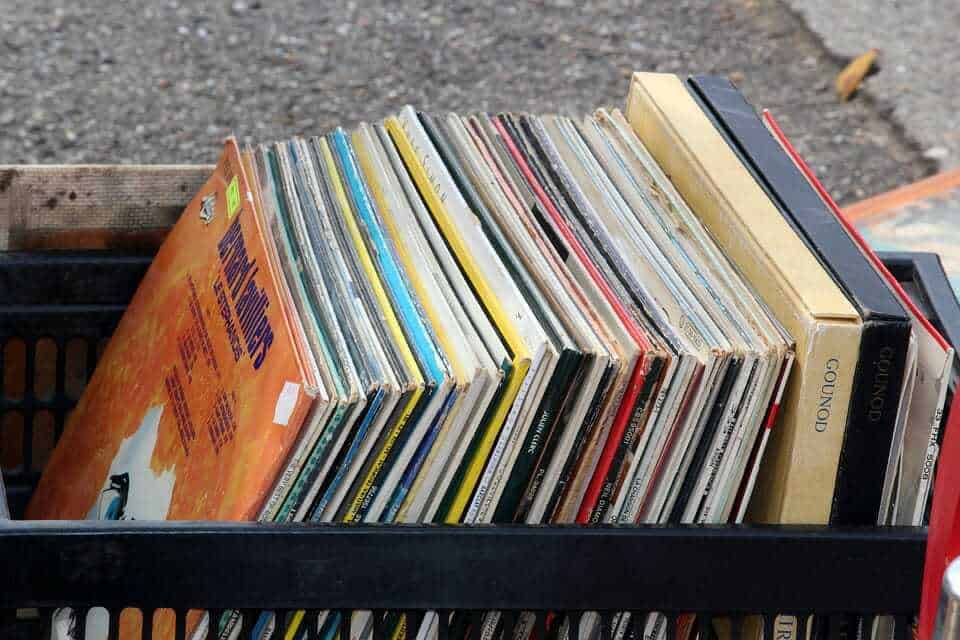 This market is 150 years old and one of the most famous flea markets in the world. Every single thing you ever wanted to look at or buy, you will find here. Styles range from vintage couture to burnished silver and antique luggage. You will also find the most delightful mid-century fashions.
Plenty of cafes to stop along the way, it is a good idea to allow yourself a full day for this!
79. Visit a taxidermist
https://pixabay.com/en/grizzly-bear-scarecrow-museum-mount-892027/
The taxidermist Deyrolle has been a part of Paris since 1831. If you think that taxidermy just means stuffing dead animals, think again. This is like an enchanted forest, filled with animals of all sorts. You'll see birds and insects, butterflies, and reconstructed skeletons.
There are drawers filled with every insect you can imagine. Truly a day out and a trip into another world.
This will take a little longer than a morning, depending on how many drawers you want to peer into!
80. Carnac alignments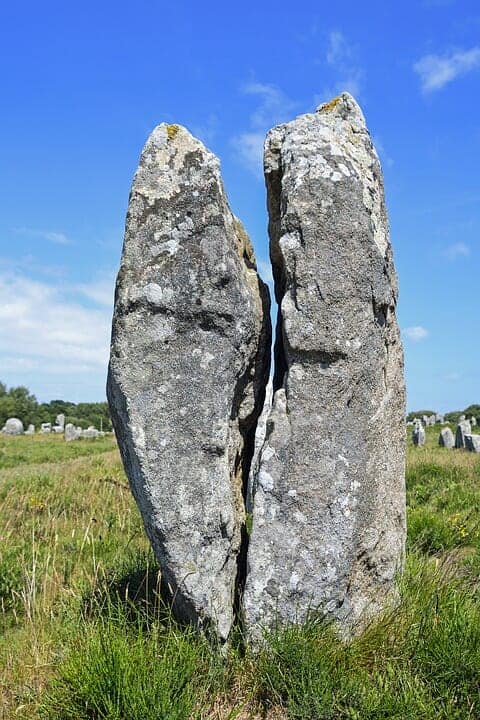 This site predates Stonehenge by about 100 years. Here you can see the greatest concentration of megalithic sites in the world. 3000 stones – mostly all upright – are on site, and dated back to between 5000 and 3500 BC.
You can either walk around them, or hire a bicycle to ride around to area. From June to September, there are buses which run between the sites as the area is so vast.
Spend some time viewing the largest collection of stones in the world!
Allow yourself a full day here, there are places where you can buy snacks and refreshments.
81. Jardin des Plantes
This botanical garden is in the very heart of Nantes, on 7 hectares of land. You will find more than 10,000 living plants and many greenhouses. The garden places some 5,000 new plants every year. This is one of the four leading gardens in France.
Look out for the Camellia collection which is unique, and has become a world reference item. The gardens are visited by some 1.2 million visitors each year.
Plan to spend a full day there. Bring your picnic, or buy at small cafes along the way.
82. Panthéon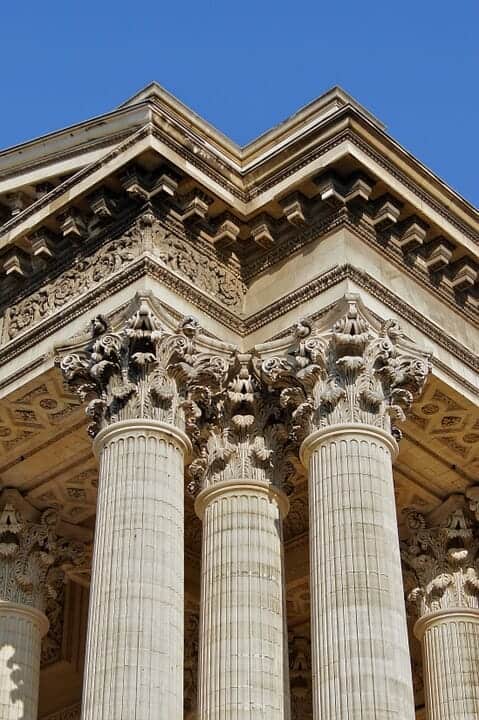 The stately dome is an icon of the Paris skyline. It was first a church and now a mausoleum. Some famous people who lie there are Voltaire, Braille, and Hugo. The first woman to be interred there was Marie Curie, who lies there with her husband Pierre.
Plan on spending a morning there, and then explore the area around the site.
83. Cimetière du Père Lachaise

Here you will find the world's most visited cemetery. It was opened in 1804, and has 70,000 tombs in the 44-hectare garden. You will be able to see the tombs of Oscar Wilde, Chopin, Moliere and Proust, to name but a few.
There are renowned painters entombed there – look out for Picasso and Delacroix, along with the dancer Isadora Duncan.
Whether graveyards appeal to you or not, it is impossible not to be moved by the collection that you will see here.
Spend a half day, or longer if looking for a special person.
84. Paris's old market streets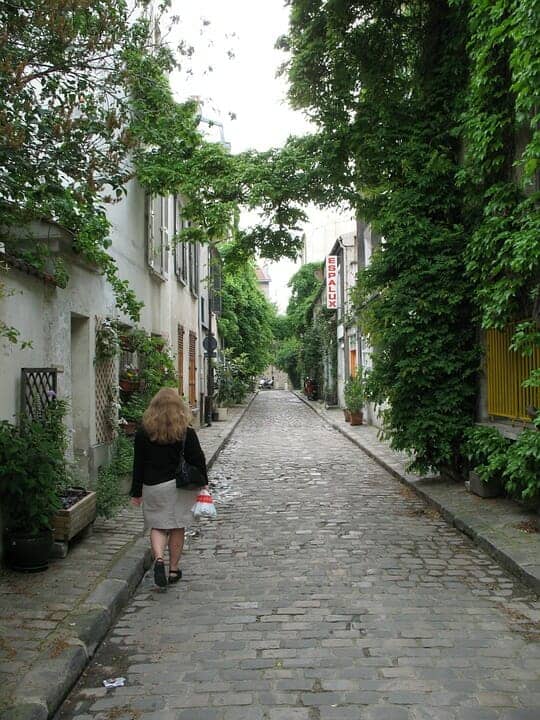 These small side streets are often missed in the quest to see bigger and better streets and monuments. There are treasures to be found down the small streets of the city. Fromageries, boucheries, and boulangeries abound, along with eclectic pastry shops and gourmet cafés.
Spend a half day wandering off the beaten track, and you will not be disappointed.
85. Shakespeare & Company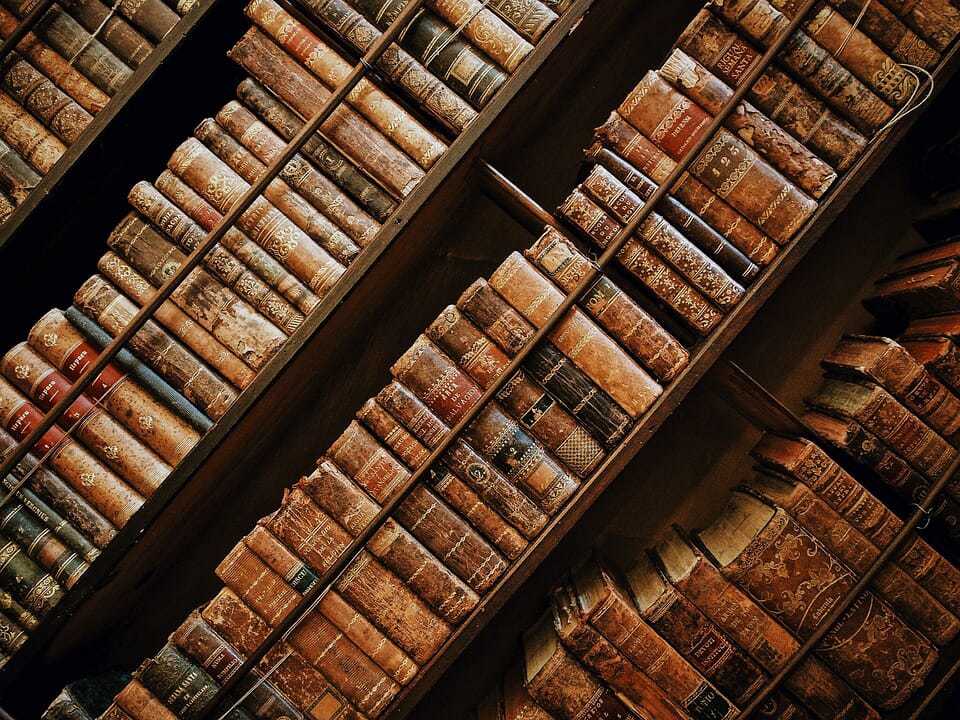 The nooks and crannies in this bookshop are filled to overflowing with both new and second-hand books. The bookshop has been opened since before 1941, although it was closed for a while, and then re-opened in 1951.
Spend some time sitting outside enjoying the atmosphere.
If you love books, then you will want to spend some time exploring the shop, so allow yourself a few hours at least.
86. Château Lynch-Bages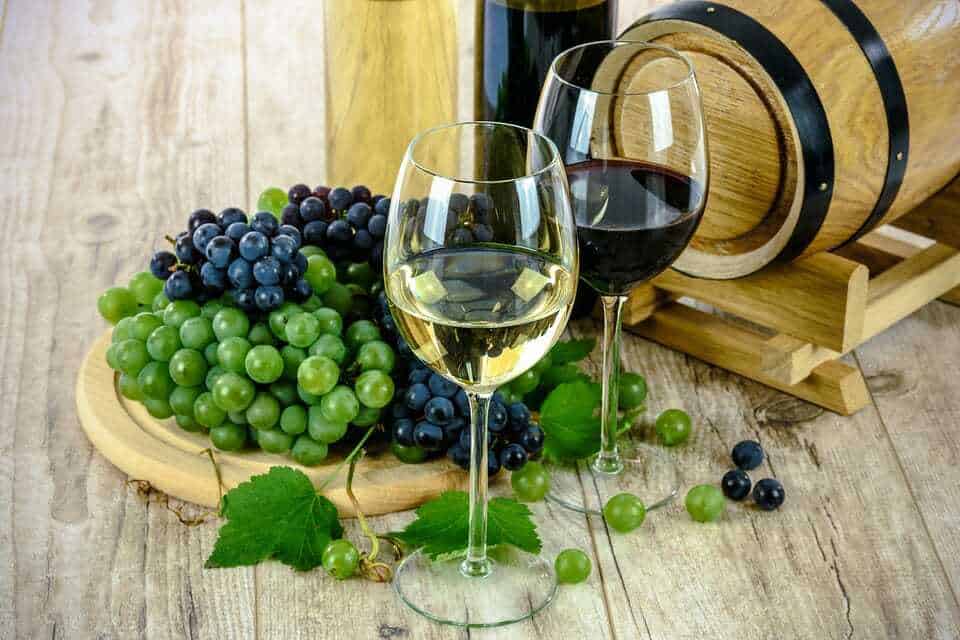 This is one of the best known Médoc wineries. It is in the hamlet of Bages, 2km west of Pauillac. It has been in existence since 1939. There is a seasonal art exhibition every year between May and October, and entrance is free to this.
You can take guided tours of the cellars and have a wine tasting, although you need to book in advance for this. There is also a delightful village bistro which is run by the same family where you can eat supper.
You may want to stay a night in this lovely area.
87. Promenade des Anglais

The name comes from the English expat community who paid for the promenade in 1822. It runs for 4km and is mostly used by cyclists and skaters. You can hire bikes, skates and scooters to check it out.
There are interesting things to see along the way such as the art deco Palais de la Mediterranean, and the huge iron sculpture La Chaise.
There are many campsites in this area where you can park an RV and spend a few days.
Hire a few bikes, take your time and enjoy the scenery!
88. Les Arènes
This is a double tiered arena in Nimes which is the best-preserved arena in France. It was built in 100 BC and could seat 24,000 people. It is often a venue for events, and used to host gladiators and bull fighters.
You need an hour or two, unless you go to a show there. Have a walk around and see how it must have felt to fight in from of the crowds.
89. Abbaye de Fontenay
The abbey was founded in 1118 and restored 100 ago. You may see how Cistercian monks lived many years ago. There is a church to view and a barrel-vaulted dormitory used by the monks. The landscaped gardens are worth spending time in. be sure to check out the earliest metallurgical forge in Europe, which was used in the 13th century.
You can do the self-guided tour, which is available in six languages. Guided tours are also available.
Allow a half day, and then visit the shop. Spend some time in the garden after that.
90. Sanctuaires
These consist of seven chapels built between the 12th and the 14th centuries. What makes them special is that they are built into the rockface.
Look out for the grave where the original hermit St Amadour is buried, and where Roland's famous sword, Durandal was embedded in the wall.
A point here is that this is still 'active' so please dress with respect.
91. Restaurant Guy Savoy

This is a three-star restaurant, owned by the chef who trained Gordon Ramsay. You will enter the establishment on a red carpet and find yourself in a beautiful neoclassical dining room. Taste his iconic menu dishes such as artichoke and black truffle soup with a layered brioche. Whatever your taste, this place is sure to blow you away!
Treat yourself to a memorable evening of the most delicious dishes!
Make sure you book in advance as it is very popular and you may not get a table without a reservation.
92. Cité de l'Espace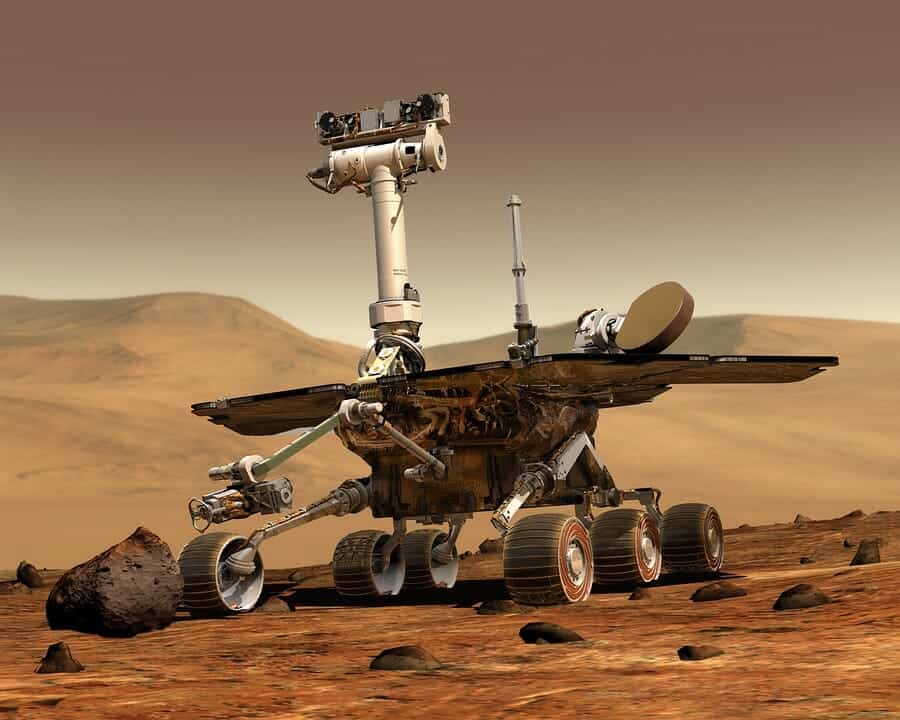 This is the most amazing space museum on the eastern outskirts. You will find many hands-on exhibits, including the moon simulator. There is a rotating pod which is designed to test your tolerance for space travel. There are full-scale models of the Mars Rover and a 52 metre high space rocket.
You may want to book your tickets in advance to avoid the lines at the office, and then allow yourself a full day here.
93. 59 Rivoli

This area used to be a squat for poor artists, although it has been renovated and transformed into a colony for artists. There are over 30 studios where artists can work for a minimal rent. The wild graphics which covered the walls previously have been replaced with whimsical and expressive paintings on the new stone exterior.
Allow yourself a morning to explore the eclectic shops and perhaps buy a piece for yourself.
94. Petite Ceinture
This is an abandoned railway line which runs all around the city. There are some stretches where it is covered with over 200 varieties of flowers and plants, vibrant in the season with colour. Mostly the bridges and tunnels are untouched and the original tracks are still in place.
Several sections are open to the public, and it is a popular route to walk and explore.
Allow a day if you enjoy walking, although you may do less with young children.
95. House of Nicolas Flamel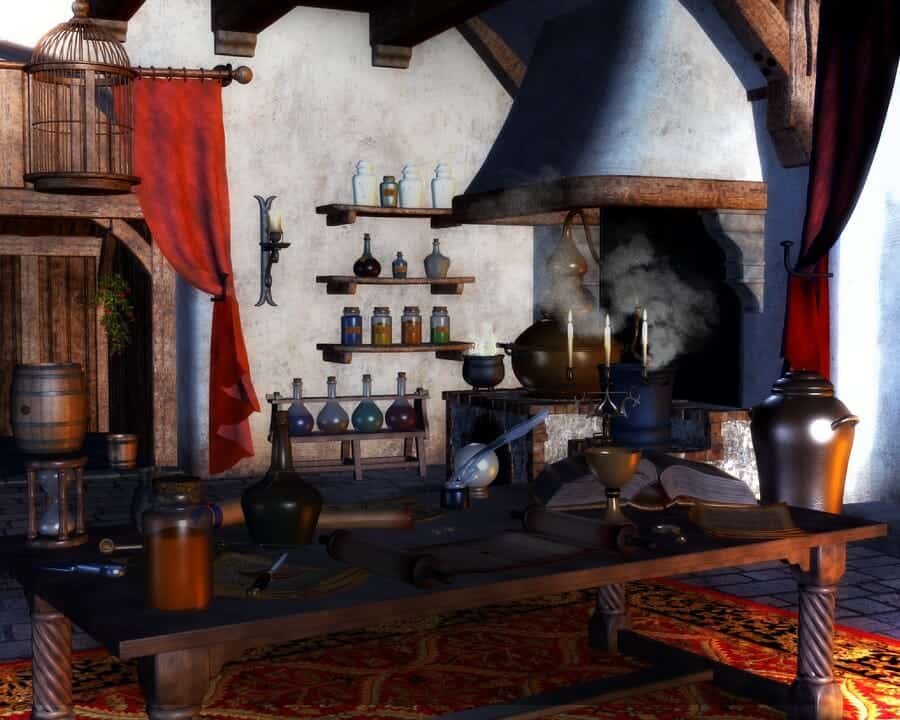 This is the oldest stone house in Paris. It was built in 1407 by Flamel, who was a world-famous alchemist. This is where he carried out all his experiments, and then died here in the 15th century. Before he died, he designed his own tombstone which is to be seen at the Musée de Cluny.
Allow a half day to see this, then find the street which intersects with it, which is named after his wife Pernelle.
The house has been converted into a small and interesting restaurant.
Take some time to learn about this famous alchemist who is supposed to have discovered the method of turning metal into gold!
96. Musée des Arts Forains
This is a museum where you are invited to ride the rides. Some of them are centuries old carousels, dating back to 1850. The 'newest' ones are from 1950.
The museum is a private collection of Jean-Paul Favand, who was an antique dealer and an actor. You can also see the wooden carousels and German swings, and a carousel of bicycles which works by pedalling.
This is only open by reservation or by joining one of the seasonal tours, so be sure to check online for these events.
97. Paris Point Zero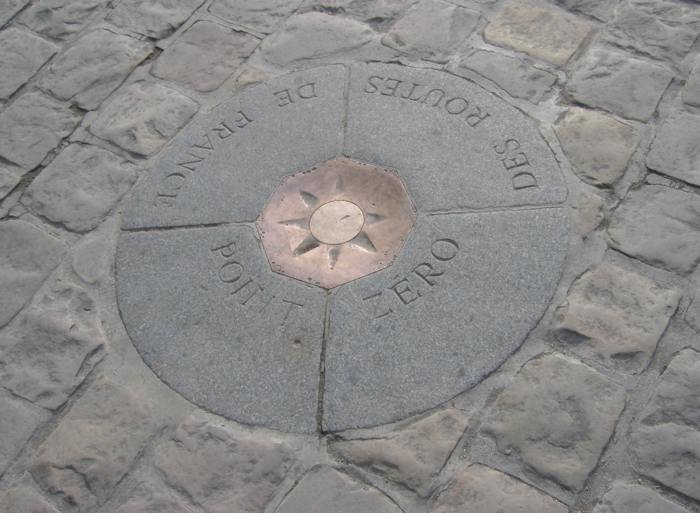 This landmark is in the recognised centre of Paris. The location marks the exact middle of the city, and there is an octagonal brass plate set into the concrete to show the place.
There are many customs which are carried out at this site, ranging from kissing a loved one while straddling the marker, or placing a coin in the concave marker. You may feel free to do whatever you feel is acceptable.
It is not very well marked so keep your eyes open for it. It doesn't take long to see it, although it is a lovely setting for a drink afterwards.
98. I Love You Wall
This wall covers 416 square feet and was created by two artists for lovers to meet. It is a lasting monument to love and devotion. The wall is made up of 612 lava tiles, showing the words 'I love you' in 192 languages.
Spend a morning learning a new way to tell your partner that you love them!
99. The Room of Endangered and Extinct Species
Here you will find a collection of many species which have disappeared. There are over 250 exhibits, giving you a glimpse at things that you may never have seen before.
One interesting item – although not an animal – is the gold clock which was made for Marie-Antoinette. This was confiscated during the French Revolution. It still chimes every day.
Allow a day to see the full collection.
100. Musee de la Magie
This museum is filled with optical illusions, fun mirrors, and wind-up toys. The collection is from the 19th and 20th centuries.
A dark side to the museum is the 16th century cellar which was once the home of the Marquis De Sade, a man with a voracious sexual appetite.
Every tour of the museum ends with a magical show, and it is quite appropriate for both adults and children.
Allow at least a half a day here.
Conclusion
There is no doubt at all, that France is a country which has something which appeals to everyone. Whether you like architecture or cultural attractions, vineyards or countryside, there are plenty of things for you to explore, and to learn about. Just deciding on what to so first – now that's the question.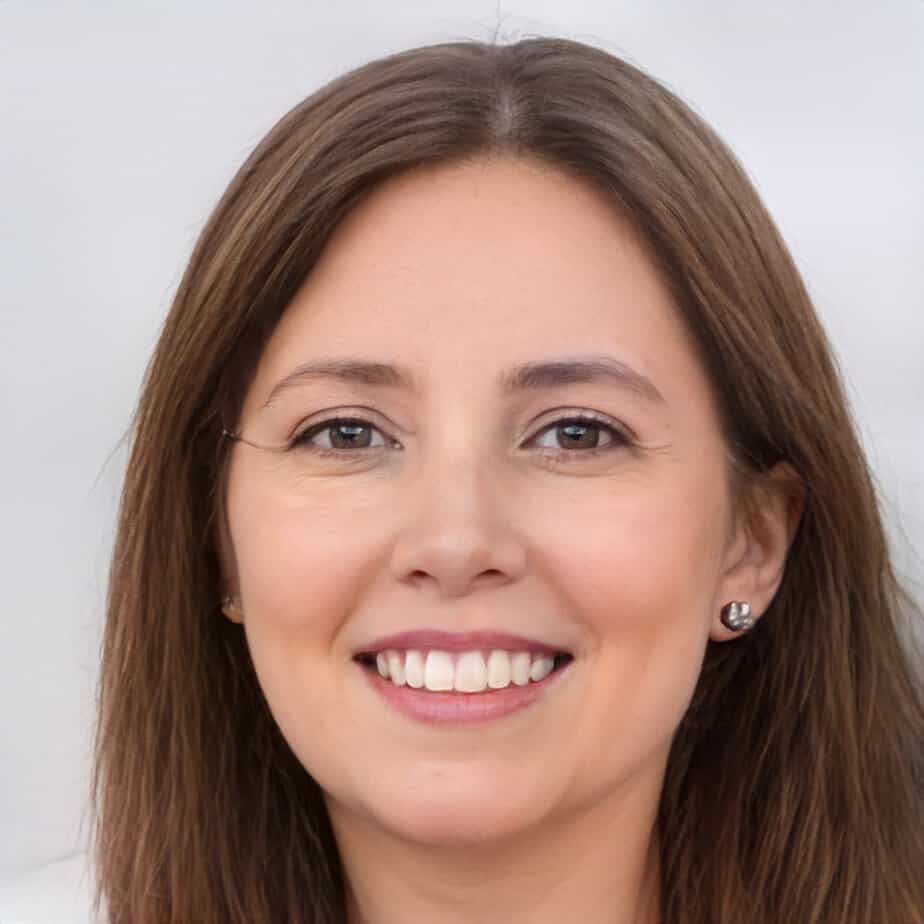 Jill Miller is the founder of Your RV Lifestyle. Trading corporate America for the open road, Jill, along with her partner Jose, began their RV journey, making an unconventional start by wintering in New Jersey. A natural adventurer, she was motivated by a desire to explore the USA and beyond, embracing the varied landscapes, communities, and cultures across the country.
For Jill, the allure of RV living was not about material accumulation, but rather the pursuit of an adventurous, fulfilling lifestyle. A lover of golf, bicycling, hiking, and line dancing, she has carried her passions across the country, engaging with them in diverse settings. Jill's commitment to the RV lifestyle came after years of careful research, numerous consultations with RV owners, and personal trials, including living in a rental RV.