Tennessee is an underrated travel destination offering something for every visitor. Enjoy music? Visit Graceland or the Country Music Hall of Fame. Want something educational? Learn about the state's rich Civil War history at Shiloh National Military Park or its firefighting history at the Fire Museum. Love nature? Visit the Great Smoky Mountains, the most popular national park in the country. Just want a drink after a long day? Tennessee can provide that as well.
1. Graceland [Memphis]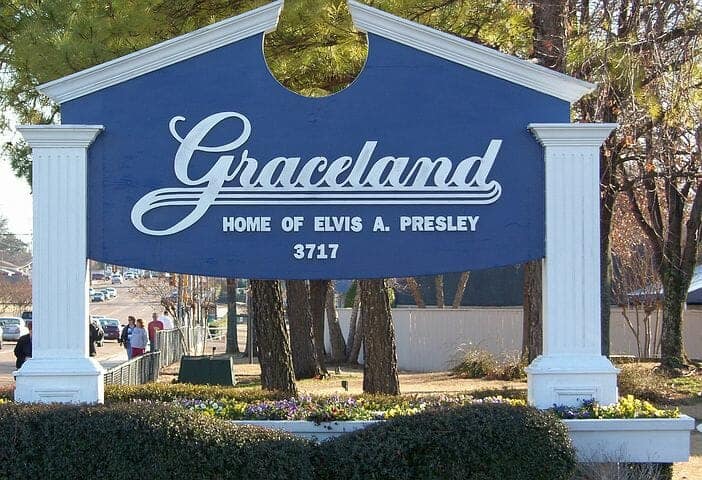 Graceland is second only to the white house as the world's most visited home. It contains a plethora of quirky rooms that were once home to the King himself, Elvis Presley. He is buried in the Meditation Gardens. Graceland offers multiple tours, including an iPod course through the mansion guided by John Stamos and a larger package that includes visits to numerous exhibits. For an added fee, one can also see Elvis' private jet, the Lisa Marie. Spend 3 or 4 hours here and don't leave without signing the Graceland wall!
2. Ryman Auditorium [Nashville]
Founded in 1892, Ryman Auditorium has hosted music legends like Elvis and Johnny Cash. Take a look through the 2,362-seat auditorium, check out the museum, or enjoy a live show. If soaking up the culture stirs up an appetite, come into Café Luna, the on-site restaurant. Spend at least a few hours enjoying this historical site. Before visiting, plan the trip using Ryman Auditorium's show calendar.
3. Great Smoky Mountains National Park [Gatlinburg]
Yellowstone may get all the fame, but Great Smoky Mountains National Park attracts the most visitors. Its diversity and beauty make it a must-see attraction. Explore the trails (including the famous Appalachian) or check out the historical buildings at Cades Cove. Use this map to plan a visit to this beautiful landmark, Spend at least an afternoon enjoying this essential part of any trip to Tennessee.
4. Dollywood [Pigeon Forge]
Dollywood is the most popular attraction in Tennessee, with over 3 million annual visitors. This fascinating theme park has over 40 rides and 10 themed areas. It also hosts live concerts and unique events. For a special ride around the park, try the Dollywood Express. Spend at least a few hours to ride and see everything and visit the official site for more information.
5. Memphis National Civil Rights Museum [Memphis]
The historic Lorraine Motel where Martin Luther King Jr. lost his life is now a museum honoring the efforts of Civil Rights pioneers like him. Photography is allowed, so take home a memory of all this place teaches. Be sure to spare at least 2 to 3 hours to see everything.
6. Ripley's Aquarium of the Smokies [Gatlinburg]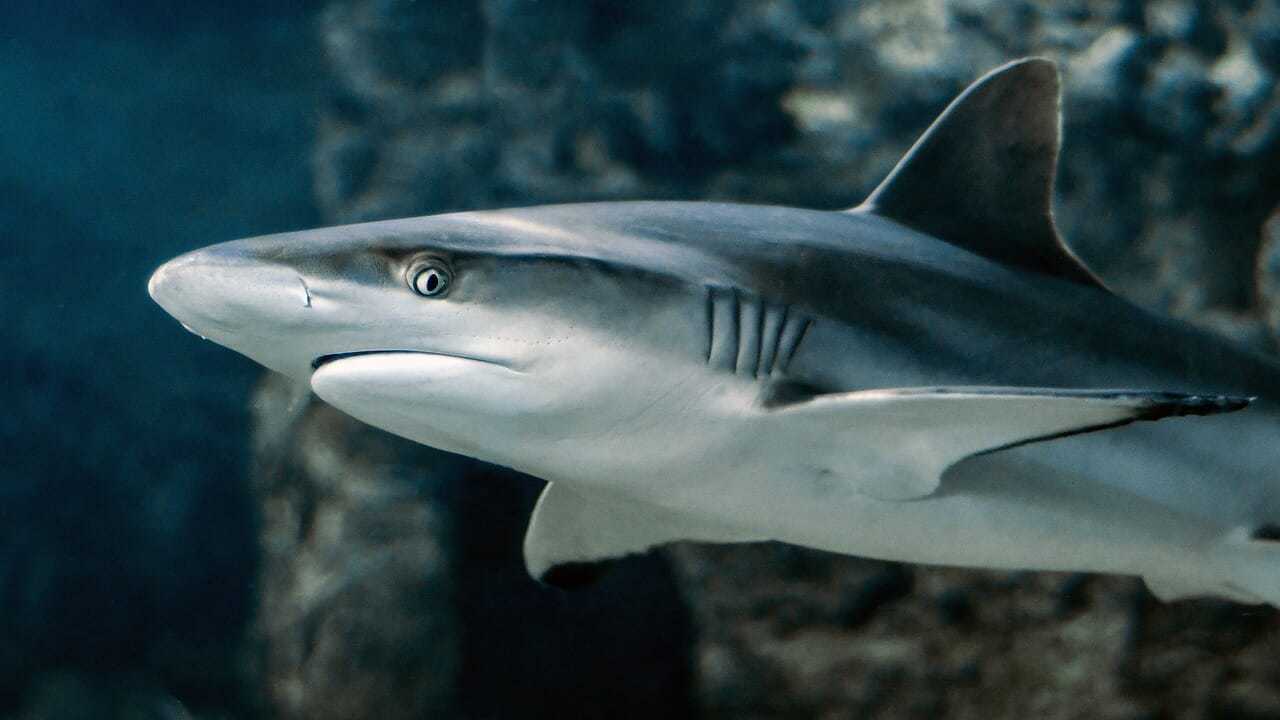 Ripley's Aquarium of the Smokies is one of the highest rated aquariums in the United States. It houses over 100,000 animals. It also has one of the world's longest underground tunnels which give visitors a closer look on the sharks, rays, and other fascinating creatures that call Ripley's home. A special event like painting with penguins could top off the visit. Allow at least 2 hours to visit every animal and soak up all this marvel has to offer.
7. Ruby Falls [Chattanooga]
Some of the most fascinating sights in the world seem to defy the laws of reason. Ruby Falls fits this description, a beautiful, colorful waterfall that flows underground. Leo Lambert discovered the site and christened it in honor of his wife. Take an hour to enjoy this natural spectacle. Keep checking for special events and packages to add even more sparkle to this wonderful waterfall experience.
8. Forbidden Caverns [Sevierville]
Tennessee is a state full of caves and caverns, but Forbidden Caverns is unique in its luminosity. A visit here is like going to see a fascinating half-mile lightshow. Spend about an hour taking a tour you will never forget.
9. Country Music Hall of Fame and Museum [Nashville]
Nashville has been christened the home of country music, which makes it a fitting place to house the Country Music Hall of Fame and Museum. Inductees include major names such as Garth Brooks and Johnny Cash. Take a few hours to learn more about some of the brightest stars country music has to offer. Also be sure to keep an eye on their event calendar.
10. Titanic Pigeon Forge [Pigeon Forge]
With over 400 artifacts on display, this half-scale model is the best way to experience what sailing on the legendary Titanic would have been like. A 2-hour tour begins with a boarding pass containing the name of an actual passenger. Visitors will learn the story of the person they have been assigned, including how it ended.
11. Fort Nashborough [Nashville]
A restored version of the original fort marks the site where James Robertson founded Nashville in 1780. It is free to visit and has 6 log cabins with different furniture setups. Fort Nashborough is the perfect place to learn about life for early American settlers and the Native Americans they encountered. Stay for 30 minutes to a half an hour, and try to arrive early when the weather is not sweltering.
12. Centennial Park [Nashville]
This sprawling urban park serves as an idyllic escape from city life. It is covered in lush greenery. The Concrete Parthenon, a nod to Greek architecture built to celebrate America's 100th birthday, sits squarely in the center. Centennial Park also hosts local events such as Shakespeare festivals and arts showcases. Spend an afternoon recovering from the exhaustion of city life.
13. Peabody Hotel [Memphis]
The Peabody Hotel is, in and of itself, a beautiful sight. However, it has a peculiar feature that keeps visitors returning. Ducks have been loyally visiting the hotel's fountains for a century since its former manager returned disappointed from hunting and placed a flock there for a laugh. The mallards are now living the high life, spending their nights in an expensive penthouse and being trotted out to the delight of visitors every morning. Come early to get a good viewing spot and be patient, as the ducks draw quite a crowd!
14. Cumberland Park [Nashville]
This 6.5 acre park has attractions for every member of the family. For children, there is a climbing wall, Explorer Trail, nature center, and more. There are also events for adults. A carriage ride takes visitors through the park and other local landmarks. Check its official website for more. Take an afternoon with the family to see what Cumberland Park has to offer.
15. Earnestine and Hazel's [Memphis]
This unassuming lounge is actually an important piece of musical history. Serving many purposes throughout its lifestyle, Little Richard and Mick Jagger are among some of its famous patrons. For those who are more interested in the paranormal than music, many think Earnestine and Hazel's may be haunted. If nourishment is the goal, it serves burgers and various alcoholic beverages. Come for a quick bite at night.
16. House of Mews [Memphis]

This cat sanctuary is the perfect place to find a furry companion. The animals roam the building freely. It is free to visit, play with, and even adopt the cats. Only a fee for spaying or neutering is required. Come in and spend an hour or so here, though leaving the adorable felines may prove difficult.
17. Parrot Mountain and Gardens [Pigeon Forge]

Parrots add a dash of color to this unique park and garden. Walk the 4-acre gardens, feed the birds in their aviaries, or even purchase a baby bird from the nursery. Spending a few hours here is like a short trip to the Amazon but filled with European architecture.
18. Fire Museum [Memphis]
The Fire Museum showcases the history of firefighting, and its interactivity makes it a perfect place for children. They will learn about famous Memphis fires while trying to put out some in one of the many interactive exhibits. It is also educational for parents. Every family member can appreciate the Memorial Wall, which honors all Memphis firefighters who have sacrificed their lives in the line of duty since 1880. Spend a fascinating hour or so here.
19. BB King Blues Club [Memphis]
The original BB King Blues Club is not only know for having fantastic food. It is also a music-lover's haven with a top-notch house band. With a live show every day, there is never a dull moment here. Come in for a comforting Southern dinner, and check the club's calendar to avoid missing any of the talent it hosts.
20. General Jackson Showboat [Nashville]
Centuries ago, paddlewheel "showboats" covered the waters. The General Jackson takes visitors back to this time in a relaxing, entertaining, and educational way. A Victorian Theater sits at the center where all the live performances are held. Either a day or night trip would be equally delightful.
21. Memphis Zoo [Memphis]
Memphis is home to a diverse and top-rated zoo with over 70 acres of land and 500 species of animals. In 2003, they became one of four zoos to house a giant panda. They have also homed the world's oldest hippo, named Adonis. Get tickets here and spend a few hours visiting every animal.
22. Dixon Gallery and Gardens [Memphis]
The Dixon Gallery and Gardens displays a plethora of eye-popping art. It houses over 2,000 pieces and hosts 8 to 10 exhibits every year. Be sure to check for special events before planning a visit. Come on a Saturday morning and admission is free!
23. Oak Ridge [Oak Ridge]
The city of Oak Ridge may be Tennessee's best kept secret. It was built in 1942 when the Manhattan Project was in full swing. Scientists performed atomic research in Oak Ridge for years, and the national laboratory is still working today. The city is now open to the public and provides an interesting glance back into the lives of atomic researchers and citizens who had no inkling of the advances being made under their nose. Spend an hour or so exploring this historic landmark.
24. Tennessee Safari Park [Alamo]
This unique experience provides visitors a glimpse at over 100 species, some of which are rare or endangered. Take at least 40 minutes to drive along the 2.5 mile track and see all the animals. After that, there is still more to see, including a petting zoo, walking zoo, and a giraffe named Jerry who visitors can hand-feed. Visit the Safari Park's official website for more information.
25. Tennessee State Museum [Nashville]
This museum has a grab-bag of different exhibits spanning all sorts of topics. Egyptian mummies, a horse thief's thumb, and more make up the eclectic collection. Spend an hour or two enjoying it all.
26. Third-Man Records [Nashville]
This combination record label, shop, and lounge is a necessary stop for any music-lovers visiting Tennessee. It is full of merchandise, including founder Jack White's full discography, and a $20 fee allows visitors to record themselves. Take at least an hour to see and hear everything.
27. Bristol Motor Speedway [Bristol]
Bristol Motor Speedway is affectionately nicknamed the world's fastest half-mile. It hosts two major NASCAR races a year and is large enough to occasionally host football games as well. Spend a few hours enjoying the high-octane action here.
28. Nissan Stadium [Nashville]
The Nissan Stadium is home to the Tennessee Titans football team but does much more than host sports events. Concerts are also a large draw to this big, beautiful arena. Spend a few hours enjoying one of its shows. Check the schedule to see what is coming to the Nissan Stadium next.
29. Frist Center for the Visual Arts [Nashville]
Rather than host permanent exhibits, this unique house of art hosts exhibits every few weeks. It has featured travelling shows and classic pieces. It has a plethora of exhibits, many of which are interactive and allow families to create their own art. Come on a Thursday or Friday night for live music. Be sure to spend at least an hour in this former post office turned art-lover's paradise.
30. The Templeton Library [Sewanee]

Sir John Templeton had an odd life worthy of a novel. He was born in Winchester and got through Yale by working 3 jobs and being very lucky at poker. He graduated top of his class, went to Oxford, and became a stock tycoon. After the tragic death of his wife, his views became eccentric and he hoped to preserve a legacy. That is what he did in creating the Templeton Library, a strange landmark with more of an aesthetic than educational purpose. He finished the monument to himself before dying in 2008. Come and view it for at least a half-hour, as it is a visual treat whether the gates are open or not.
31. Virgin Falls Pocket Wilderness [Sparta]
This park covers over 1,000 acres of lucious land, with multiple cascading waterfalls. The eponymous Virgin Falls is an underground stream which bursts out of a cave, falls over a cliff, and ends in another cave. Sheep Cave Fauls, Big Laurel, and Caney Fork Overlook are other beautiful sights of interest. There are also numerous special experiences for families, foodies, and more. Spend an afternoon soaking it all in.
32. Stones River National Battlefield [Murfreesboro]
This site marks the spot of the Battle of Stones, one of the deadliest in Civil War history. It includes a national cemetery with almost 7,000 headstones. It also has Hazel's Brigade Monument, the oldest Civil War monument remaining in its original location. Spend an hour or two here to learn about Tennessee's rich Civil War history.
33. Opry Mills Mall [Nashville]
Opry Mills has managed to stay strong while many other malls are failing. With over 200 stores, 17 establishments, and a 20-theater cinema, there is plenty to see here. Take an afternoon to go on a shopping spree.
34. Shiloh National Military Park [Shiloh]
Shiloh National Military Park is one of the many great Civil War sites visitors can see in Tennessee. It is made up of the Shiloh battlefield, a national cemetery honoring the lives of 4,000 soldiers, and the Shiloh Indian Mounds. Take an hour or two and visit each section.
35. The Second Fiddle [Nashville]

The Second Fiddle honors Nashville's music history with artifacts lining the walls. There is live music every day for no cover charge. Keep a close eye on who is currently playing. Spend a few hours at The Second FIddle enjoying an authentic musical experience.
36. Reelfoot Lake State Park [Lake County]

Get back in touch with nature and the beautiful wildlife it houses at Reelfoot Lake State Park. Camping sites, hiking trails, and spots for boating are just some of the amenities it offers. There is also a bald eagle program, a museum, and numerous tours. Take an afternoon to see everything.
37. Arrington Vineyards [Arrington]

Owned by Kix Brooks, this vineyard combines wine and music. From April to October, it hosts a show every weekend called Music in the Vines. Guests can enjoy a picnic baskets and live music. Of course, they are also encouraged to buy one of Arrington Vineyard's bottles to top the experience off. Spend a lazy afternoon relaxing here.
38. The Belcourt [Nashville]
The Belcourt is more than an old movie theater. It is a historical landmark and a former home to the Grand Ole Opry. Today it has been refurbished into a modern, comfortable theater. Take a few hours to enjoy a film, and click here for more information on showtimes and events.
39. Defeated Creek Park [Carthage]
This is a beautiful park to rest in after a long trip through the city. Hills dotted with trees hide various forms of local wildlife. The shoreline provides opportunity for fishing, boating, and other water activities. To fit in time for hiking, allow at least 4 hours to traverse Bear Gap Trail. There are 155 campsites to rest in either a tent or RV, all of which have full hookups.
40. Lookout Mountain Incline Railway [Chattanooga]
The Lookout Mountain Incline Railway's ingenious pulley system earned it the distinction of being named an engineering landmark in 1991. It provides beautiful views at various levels of incline. Take a half-hour to ride this intriguing piece of history.
41. Goo Goo Clusters Store [Nashville]
For those outside of Tennessee, a Goo Goo Cluster is a chocolate, nutty candy bar with caramel and marshmallow nougat. It is family-owned and a wonderful place to visit with children. Stop in for a few minutes to get a unique snack.
42. Shelby Farms [Memphis]

This urban oasis dwarves Central Park and provides a litany of activities of its own. These include fishing or boating in one of its numerous bodies of water, biking, horseback riding, and a Woodland Discovery Area. Allow at least a day here if trekking the 20 miles of trails is part of the itinerary. Check the events calendar before visiting to make the visit perfect.
43. Rock Island State Park [Rock Island]
Rock Island State Park is a large and beautiful natural hideaway. Enjoy the scenic views, visit the textile mill, and be dazzled by the 30-foot tall Great Falls. Reserve a stay today and spend an afternoon enjoying nature here.
44. Dunbar Cave State Park [Clarksville]
Concerts were once held in the mouth of Dunbar Cave. The walls are covered in ancient cave paintings. Its historical significance makes Dunbar Cave State Park a worthwhile sight to see. Spend at least an hour here.
45. Big South Fork [Oneida]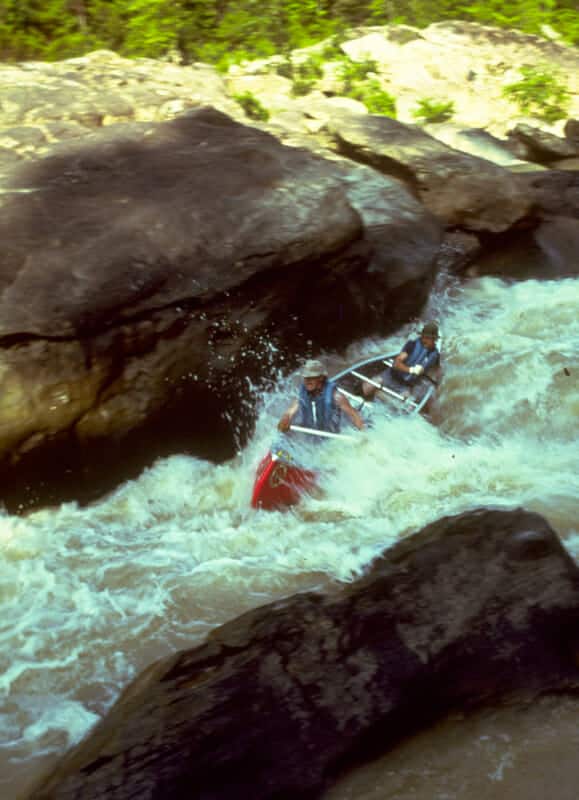 With beautiful gorges and bluffs, Big South Fork is worth visiting just to be able to look at it. It also has plenty of outdoor activities to enjoy as well. Visit the official website for help planning a visit. Spend an entertaining afternoon in nature here.
46. Andrew Jackson's Hermitage [Hermitage]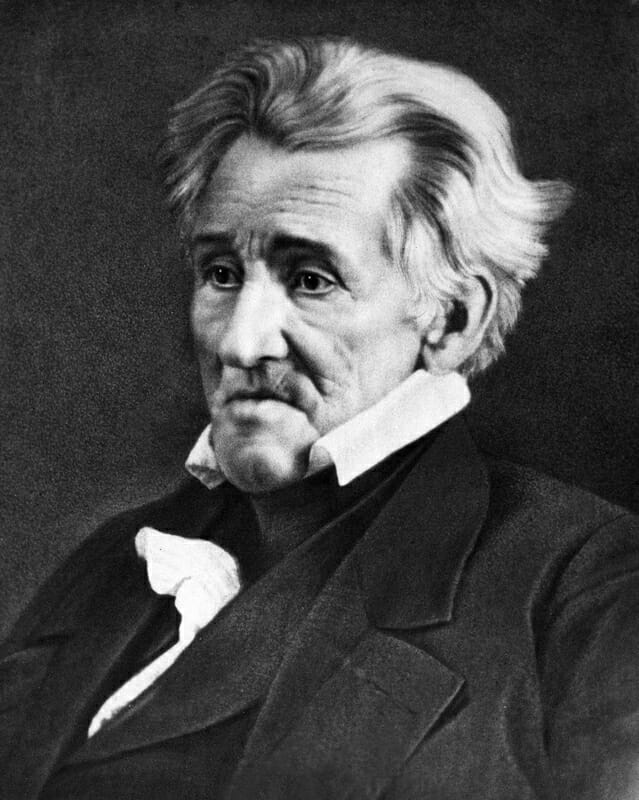 Knowing where a famous figure lived provides a wealth of insights into their story. This is the case with The Hermitage, the former home of president Andrew Jackson. The site includes his gravesite, a museum, various gardens, and acres of farmland that once made up the Hermitage Plantation. Allow at least 2 to 4 hours to tour the entire site. Come hungry, because the Hermitage offers picnic sites, a restaurant, and a snack cart.
47. James K. Polk Ancestral Home [Columbia]
Built in 1816, this former home of James K. Polk has more to see than one may think. Tours cover the house, garden, a hall of memorabilia, and a Sisters' House that once housed James K. Polk's family members. Spend an hour or two here seeing how he may have lived.
48. Tennessee State Capitol [Nashville]
Standing since 1859, this architectural marvel honors the state it stands in. There are statues of important figures such as Sam Davis and Andrew Jackson. President James K. Polk and his wife are buried on the grounds. Allow a few hours here to take a guided tour.
49. Tom Lee Park [Memphis]
No matter how you prefer to get around, Tom Lee Park is the best place to go for a relaxing jaunt. However, for those who want something more challenging, there is also the RiverFit trail. Learn more about all the healthy amenities it provides. Be sure to stay in Tom Lee Park for an hour or so for the exercise and enjoyment it provides.
50. Meriwether Lewis Monument [Hohenwald]
While the circumstances surrounding the death of Meriwether Lewis of the famous Lewis and Clark duo are mysterious, his impact on history is obvious. A circular column with a quote from Thomas Jefferson and a museum nearby honors his memory. Spend at least a half-hour here honoring an important historical figure.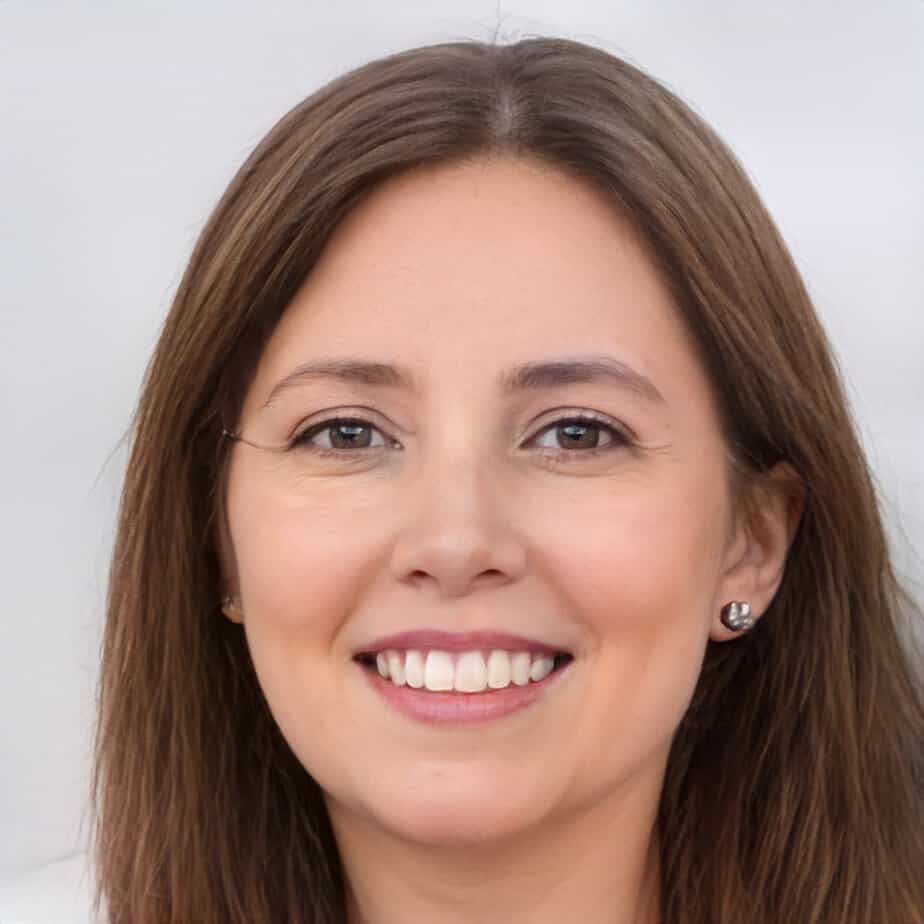 Jill Miller is the founder of Your RV Lifestyle. Trading corporate America for the open road, Jill, along with her partner Jose, began their RV journey, making an unconventional start by wintering in New Jersey. A natural adventurer, she was motivated by a desire to explore the USA and beyond, embracing the varied landscapes, communities, and cultures across the country.
For Jill, the allure of RV living was not about material accumulation, but rather the pursuit of an adventurous, fulfilling lifestyle. A lover of golf, bicycling, hiking, and line dancing, she has carried her passions across the country, engaging with them in diverse settings. Jill's commitment to the RV lifestyle came after years of careful research, numerous consultations with RV owners, and personal trials, including living in a rental RV.