Are you ready for an adventure? There are so many different forms of travel: backpacking, cruises, long-term travel, etc. No two trips are the same, and each trip will provide you with unique memories and exciting adventures that you can share with your friends and family back home. Whether you are taking a trip to see family and friends for the holidays, or want to explore new countries across the world, traveling can be an enriching and memorable experience.
We have all spent hours looking at pictures of gorgeous beaches, luxury resorts, and cool road trips. Before you book, know that travel isn't always Instagram-worthy. Flights may be delayed, you might run into scams, and you may dip into your budget more than you had originally planned. A battle with food poisoning or lost luggage can certainly put a damper on your trip. Luckily, travelers before you have gone through similar experiences and know how to avoid snafus while traveling. Do not worry; with proper planning, and the following travel tips from travel experts, you can make the most out of your travels and experience the vacation or trip of a lifetime.
Enjoy the next 50 tips for traveling, including flying, taking a road trip, traveling with children, and traveling overseas.
Tips for Planning Your Trip and Booking Accommodation
Get the Best Deals on Hotel Rooms
In order to score a great deal on a hotel room, you may have to be patient, be flexible, and do your research. Travelers have many different strategies and tricks for getting the best hotel room for the lowest price. For example, booking 24-48 hours may get you a lower rate, as you're booking during the hotel's cancellation time frame. If you sign up ahead of time on websites that alert you of price drops, you will get an instant notification when the hotel is available at the best price. Checking in at the end of the day, and discreetly asking for a corner room, will also give you the best chance of getting an upgrade for the same price.
Make Friends (And Save Money) By Staying in a Hostel
If you are a young solo traveler, staying in a hotel can get lonely. Meet fellow travelers at youth hostels, which offer cheap accommodation in private or dorm rooms. The quality of the rooms or amenities may not match a 5-star resort, but many hostels have communal areas or activities where travelers can mingle and enjoy a drink.
Hostels are (usually) not available for travelers over the age of 50, but solo travelers can meet people through a variety of websites or apps.
Consider Housesitting for Free Accommodation
If you are flexible with travel dates and where you would like to stay, consider house sitting or pet sitting. There are a handful of websites that offer a subscription program in order to search and apply for house sitting jobs. Most of these jobs are in the suburbs, but if you own a car or do not mind taking public transportation, you can get a nice house or apartment with little to no cost.
Check The Dates Of Your Trip For Public Holidays
Different countries have different religions and holidays that may affect your travel plans. In some cases, the rates for accommodation may be higher, or hotels will book up fast. Other holidays may affect the hours of popular tourist sites or local businesses. In some countries, religious holidays may affect the sale of alcohol. On the other hand, visiting a country or city while they celebrate a big holiday can be very enriching and make your trip more special. Plan your trip accordingly, and know what to expect when you arrive during a holiday season.
Read Blogs or Visit Social Media For Inspiration
If you pop your destination into Google, you may find a handful of the same restaurants, sites, and hotels in the first page of results. Dig a little deeper and get recommendations from Bloglovin or other blogging platforms. Bloggers, especially bloggers with smaller followings, are more likely to give accurate and authentic information about what it is like to travel; if they are paid by a tour or company to promote their product, they should disclose that information throughout their blog posts.
You can also use social media to find local gems and hidden spots. Searching through Instagram by specific locations or hashtags will show you pretty sites and great restaurants that you might not find on big travel websites.
Tips for Packing
Know the Weather and Culture of Your Destination Before Packing
In order to properly pack for your destination, do some research about your destination and your itinerary. Check how hot, and also how humid, the weather will be during your trip. If you are traveling during a "rainy season," you will want to pack more breathable clothes and waterproof shoes. If you are packing for colder weather, you will have to pack layers.
Also consider the culture and dress codes of the area you are visiting. In a country like Thailand or Cambodia, you will need to cover your shoulders and knees in order to visit a temple. Sandals or shorts may also be prohibited if you want to go to a nice restaurant or bar.
Choose Luggage That You Recognize
A square black suitcase can be hard to find at baggage claim, and harder to identify if your luggage gets lost. Bring a unique suitcase or backpack with bright colors or patterns. Take a picture of your suitcase before you check it, just in case it gets lost. If you do need to pack a more common suitcase, add a bright luggage tag or tie a ribbon around the handle to easily identify the bag.
Pack Solid Cosmetics When You Can
If you want to limit your luggage to a carry-on, you will have to limit the amount of liquids you bring with you, including shampoos and shower gels. Purchase solid cosmetics to get through airport security without throwing anything away. If you need to pack smaller liquids, make sure they will comply with the 3-1-1 rule. These liquids should be kept in a Ziploc bag just in case they spill or burst in transit.
Bring Essentials In Your Carry-On
If you are checking a bag, pack an extra outfit and your essentials in your carry-on luggage in case your checked bag gets lost.
No matter whether you are checking or carrying on luggage, don't forget to pack the following essentials:
Sleep mask and ear plugs

Deodorant

Chargers for your electronics

Outlet converter

Toothbrush and toothpaste

Sunglasses

Sunscreen

Bug repellant

Reusable Water Bottle

Pillow case (to separate dirty and clean clothes)

Fabric softener sheets (to keep luggage smelling fresh)
Quick Tips: How to Pack Light
A two-week trip can be packed in a carry-on bag, if you pack light and forego unnecessary outfits. Once you have informed yourself of any special clothing items you will need for your trip, you can create your packing list.
Go by the popular 5-4-3-2-1 rule: 5 Tops, 4 Bottoms, 3 Accessories, 2 Pairs of Shoes, 1 Swimsuit
Never pack for more than two weeks at a time. You can always visit a laundromat if you are traveling for over two weeks.
Pack clothes with neutral colors in order to mix and match outfits easily.
Limit all cosmetics to carry-on size. If you are staying a hotel where shampoo, body soap, etc. will be available, leave these items at home.
Leave room for souvenirs!
Roll, rather than fold, your clothes in order to save space in your suitcase.
Put smaller items inside your shoes. Wrap your shoes in a shower cap to prevent other items from getting dirty.
Additional Preparation
Arrange Everything at Home Before You Go
If you and your family are traveling and leaving the house unoccupied, you will need to make certain arrangements to keep your pets and house safe. Alert your neighbors that you will be leaving, and let them know how long you will be gone. Hold mail or newspaper deliveries, or arrange a neighbor to bring in deliveries while you are away. You have many options when it comes to caring for your pets: you can hire a pet sitter, leave them with a trusted friend or neighbor, or drop them off at a kennel. Leave your car(s) in the garage or park them at the airport.
Learn a Few Local Phrases
If English is your native language, you may not have a lot of trouble navigating big cities or popular tourist destinations. Learning a few phrases, like "thank you" or other greetings, will show that you are making an effort to respect the local culture. Learn how to pronounce the name of the street where you will be staying if you need to hop into a taxi outside of the airport or at the end of the day.
Tips for Flying
Get the Best Deal on Your Flight
You may have heard this classic tip: booking your flight six weeks in advance, on a Tuesday afternoon, will give you the best price. In addition to using this time frame, refresh your browser history before you book. When airlines see that you have looked at a flight multiple times, they might jack up prices.
Get to Your Flight Early for Upgrades and Deals
In order to get through airport security, you should arrive at the airport 2-3 hours before your flight boards. The earlier you get to your gate, the more chances you have of getting an upgrade. Flights may overbook and ask for volunteers who will take a later flight in exchange for a flight voucher. Other flights may allow you to checked your bags for free if the flight is fully booked.
If you are comfortable sitting in the emergency exit row, take advantage of the opportunity; you will have more leg room and be more comfortable on your flight.
Prepare For Airport Security
Even if you arrive a few hours before your flight takes off, you will want to zip through airport security as fast as possible. Wear slip-on shoes or sandals that will come off easily before you go through the metal detector. Place your bag of liquids, as well as your laptop and any other electronics, in your front pocket for easy access – these need to be removed while your carry-on is checked. Leave coins at home; they'll need to be removed too.  
Avoid Jet Lag While Flying
If you are traveling across multiple time zones, you may spend the first few days of your trip with "jet lag." Jet lag can cause serious fatigue, headaches, or stomach problems. In order to overcome jet lag, you must prepare your body a few days in advance for the time zone change. Travelers heading east should sleep and wake up earlier than normal; travelers heading west should do the opposite. Taking naps during your destination's nighttime will also help to prepare your body before you hop on a plane. When you fly, bring a sleep mask and earplugs so you can sleep comfortably if you are flying during your destination's night. (A sleep mask and earplugs are also worth packing if you are just going on a road trip.) Keep yourself hydrated on the flight. Drinking alcohol or caffeine will make your jet lag worse.
If your trip is only a few days long, take naps during the day to prevent jet lag when you go home. If you are traveling long-term, take it easy the first few days of travel to account for possible jet lag symptoms. Spending an extra day or two by the pool relaxing will help you get over jet lag faster, and give you energy for the rest of your trip.
Tips for Road Trips
Take Your Car in For Inspection Before You Go
You're ready for a big road trip…but is your car? Before you hit the road, take your car to a service station to perform routine maintenance and check to see that the car is running smoothly. Deflated tires, crummy brake pads, or weak batteries will increase the risk of an emergency situation when you're on the way to your destination. Double check what your auto insurance policy covers, and buy additional travel insurance for your car if necessary.
Pack Safety Gear in Your Trunk or Glove Box
If you are driving long distances, you may run into car troubles. Not all routes have gas stations and help nearby, so having a kit with emergency gear will get you through any tire blowout or stalled car.
Remember to pack the following items:
Flashlight

First aid kit

Blankets

Jumper cables

Seatbelt cutter

Roadside flares

Spare tire

Toolbox

Phone charger

Apps designed to help record and report car accidents
Packing for a road trip is different than packing for a flight. Even if you're crossing state and international borders, you can bring food and drinks with you while you travel. Even if you have two or three drivers ready to take the wheel, having food on hand will keep everyone in the car happy and awake (when they need to be). The best non-perishable snacks for a quick energy boost include:
Peanut butter

Edamame

Almonds and cashews

Whole grain cereal

Trail mix
Plan Your Route (And Where You Will Be Sleeping)
We all have GPS devices on our phones or in our cars, but it's still good to be prepared with an old-fashioned map and knowledge of the routes you are taking. While you are planning your route, plan where you will be sleeping each night. Driver fatigue is involved in 100,000 roadside crashes each year in the United States alone. Hotels are available along most highways for a good night's sleep, but do not let a tight budget deter you from getting some sleep. Campgrounds, rest stops, and some 24-hour convenience stores will allow you to sleep in your car legally, getting a quick rest before hitting the road again.
If you are planning on sleeping in your car, be sure to pack warm blankets or a sleeping bag to keep you warm in all seasons. Window tints or temporary curtains can protect all passengers while you get some shut-eye.
Staying Safe while Traveling
Purchase Insurance
Whether you are traveling within your own country or internationally, travel insurance will give you peace of mind in case of any emergency. Travel insurance may cover cancelled flights, lost luggage, or medical expenses during your trip. Before you purchase insurance from a third party, talk to your current health insurance provider, and check on the warranties and insurance policies of your electronics. Knowing what is covered without travel insurance will save you money when you are picking a policy.
Avoid International Fees With ATM Withdrawal
Before you travel abroad, visit your bank and discuss your upcoming travel plans. If you do not let your bank know that you are traveling, seemingly random charges in a different country will look like identity theft. The bank may shut down your card without warning.
Some cards will charge an additional fee for using your card abroad. In order to avoid these fees, take out a larger sum of money from the ATM when you arrive in the airport. Having cash on hand will help you stay within your budget; you can physically see how much money you are spending, and ration out money throughout your trip. In many countries, credit cards aren't accepted at local businesses, so it's smart to have cash on hand anyway.
Check Your Credit Card Statement Throughout Your Trip
If you are using cash, don't neglect your credit card statement. The longer you go without checking your statement, the longer someone can get away with stealing your information or making unauthorized purchases.
Keep Money in Hidden Places
Having a large sum of cash on hand will help you budget, but may not be safe. Thieves target tourists, especially in big cities. Some of the most notorious cities for pickpockets include:
Barcelona, Spain

Rome, Italy

Prague, Czech Republic

Ho Chi Minh City, Vietnam

Phnom Penh, Cambodia

Buenos Aires, Argentina
In order to keep your money safe, separate your money and place them in different pockets or parts of your body. The money can go in your shoes, inside pockets, tucked in your bra, wherever you can fit it! (If you are visiting a warmer country, it may help to have a thin wallet or money holder to keep your money from smelling like sweat.)
Wear a Fanny Pack (Bum Bag)
Another way to keep your valuables on your person is to wear a fanny pack. (These are called "bum bags" in England, because the word "fanny" is rather offensive and silly.) A fanny pack can be worn over or under a loose shirt or jacket. In the past, these bags have been regarded as overtly touristy and dorky, but lately, they've become almost trendy.
Educate Yourself About Scams Before You Arrive
You will meet many loving and gracious people while you travel, but be aware that some locals may take advantage of you because you're a tourist. Know common scams where you are heading. In general, be sure to avoid unmetered taxis and haggle for goods wherever it's appropriate. If a cab driver tells you that your hotel, tour, or a certain tourist attraction is closed or overbooked, be cautious. Only book train or bus tickets online or inside the station, not through cab drivers.
Talk to Female Staff About Traveling as a Woman
If you are a solo female traveler, some cities and countries can be especially daunting. Unfortunately, most countries still harbour a culture that makes women lesser, and women are more likely to face scams or violence if traveling alone. To stay safe, reach out to local women (including hotel staff, tour guides, or waitresses) and ask about different neighborhoods and ways to stay safe as a woman. Join Facebook groups of women travelers for additional tips and tricks; if you ask for women to go out with and travel with, you may just make a few friends. If you are flying, you will be limited in what self-defense weapons you can bring, but you can always buy a discreet form of brass knuckles or pepper spray abroad to keep you safe in case of an emergency.
Traveling With Children
Combine Luggage
Traveling light is even more important when you're with children. Once one child decides that they don't want to wear their backpack or carry a suitcase, the domino effect will begin and you will get stuck carrying more than you bargained for. Pack light; fit your children's day bags in your checked suitcase to consolidate. Checking less baggage will save you money and muscle strain throughout your trip.
Give Them Your Phone Number and Address
If your child gets lost, they should be able to reach you through phone or by telling a stranger or security officer your name. Children who are old enough should be taught this information; children who are younger should have this information on their person. Give your child an index card with your name, phone number, address, and accommodation information so they can be traced back to you if they wander off.
Check for Additional Fees
Traveling with toddlers and infants often means your little ones get free entry to parks or transportation tickets, but not always. Research additional fees that parents may have to pay for a child on your lap or entry into tourist attractions. Your children may also need identification if they are traveling, including a passport or visa.
Bring Extra Activities
Young children may be face-to-face with Mickey Mouse, standing in front of the Eiffel Tower, or dipping their toes in the Pacific Ocean for the first time – and all they want to do is eat a snack or play with their toys. When they get bored during long lines or on a flight, the wait can become unbearable. Pack coloring books, games, or teething toys in your carry-on or day bag to have on hand in an instant.
Take Things Slow, and Be Positive
Traveling with children is not easy, whether they are a newborn or a moody teenager. Plan your itinerary ahead of time and give yourselves extra time at each restaurant or attraction; you never know when your child will have a meltdown or you will have to change plans. Throughout your travels, remember that you will miss these days when your children are grown up. Big families with small children aren't always treated well by fellow passengers; keep your cool. Positivity is contagious; the more calm and happy you remain around screaming or crying children, the more calm and happy your whole tour group or flight will be.
How to Avoid Getting Sick
Stay Up to Date On Immunizations
If you are entering country, you may risk getting sick from the local food, water, or insects. Before you travel, research recommended immunizations for the countries you are visiting. You may have to get the immunizations two weeks before departure in order for them to work.
Avoid Tap Water
Buy bottled water whenever you can. If you are at a restaurant, ask for your drinks without ice. Typically, ice that is shaped like a doughnut (round with a hole in the middle) is produced by a safe company and is okay to drink, but continue to exercise caution throughout your trip. If you are staying in a country with particularly bad tap water, remember to use drinking water while you are brushing your teeth or washing your face.
Avoid Food Poisoning By (Carefully) Eating Street Food
If you are traveling to Southeast Asia or anywhere with a big street food culture, you may be nervous about getting sick. For many travelers, eating street food is safer than eating at a sit-down restaurant. When you order a meal or snack from a stall outside, you can watch the food being cooked. Choose a stall that looks like the food was freshly laid out and not sitting around all day. If you have a choice of different stalls, choose one where a lot of locals are lined up; this means that the food is high-quality and is not known for getting people sick.
Be Cautious If You Have Allergies
Travelers with food allergies may run into difficulties at restaurants where the staff do not speak your language. Be patient with wait staff; learn basic phrases that communicate your allergy. Research ingredients of common dishes where you are traveling ahead of time. Pack proper medication in your carry-on or day bag in case of an emergency. If you are traveling alone, pack instructions to give to a witness or stranger who may have to administer medication.  
How To Make Travel Meaningful
Talk With Travel Partners Before You Go
If you are traveling with a partner or a friend, avoid conflicts by laying out your goals before you go. Each person may have a different idea on how much they would like to budget out per day, which sites they would like to see, and the ideal pace of each day. Sit down and look at your possible itinerary and talk about how you would like to budget your meals, shopping, and other expenses. Talking these issues out before you travel will give you a better idea of what your trip will be like, avoiding possible conflicts while you are trying to relax and enjoy your vacation.
Rise and Shine
If you have popular tourist attractions on your bucket list, set your alarms. Check the attraction's hours online and get in line before the attraction even opens. Once the afternoon hits, you may find yourself waiting in long lines with big tourist groups. Seeing the attraction when it's not crowded will help you make the most of your experience (and have limited photobombers in your photos.)
Educate Yourself About Local Culture
Traveling does not just involve one or two people. When you visit another person's home or country, you may have a lasting effect on their land, their property, or their perception of travelers from your country. All humans deserve to be treated with respect, and sometimes, respect looks different around the world.
Consult with etiquette guides about local customs. Know when and when not to tip. Appropriate gestures in your country may be extremely offensive to locals. During meal time, different cultures might have unique rules on who sits at the table first (and where they sit), how food is eaten, and how to let hosts know that you have finished and enjoyed your meal.
If you are unsure of local customs, follow these general rules:
Dress modestly

Drink responsibly

Do not feed wild animals

Refrain from taking photos of local people without their permission

Refrain from insulting local customs or traditions, no matter how "weird" they may seem

Refrain from touching people of the opposite sex

If you see signs while abroad, be sure to read them, ask a local what the sign says, or take a picture and translate them when you have an Internet connection.
When you respect the area you are visiting, you create a more positive atmosphere and allow future travelers to enjoy the area as well.
Volunteer While Traveling – With Sustainable, Ethical Organizations
Traveling long-term will certainly eat up your budget, but travelers can cut down on expenses through volunteer work. There are a handful of websites that set up volunteer programs and cultural exchanges between travelers and homestays or businesses. These exchanges generally give travelers free accommodation and free food in exchange for a few hours of work a day or week. There are many travelers currently working at hostels, helping around a family's home, or farming in exchange for a free stay and free food. These programs can last a week or last for a few months, if you would like to travel long-term.
If you are looking at a volunteer program that requires you to pay big bucks for accommodation and food expenses, be cautious. Conduct thorough research and read reviews of the program. Volunteer work and exchanges can be done without shelling out big bucks. Other volunteer programs do not have a sustainable, positive impact. One example is visiting orphanages; while many tourists believe that a trip to an orphanage is doing a good deed, their visit may actually harm children in the long run.
Look Out For Social Enterprise Businesses and Cafes
Travelers can give back to the community without volunteering. Take some time to research ethically run businesses and tours in the areas where you will be visiting. Visiting a coffee shop or restaurant that offers job training and fair wages give back to the community through a delicious meal. While you are shopping for souvenirs, consider visiting markets that showcase local artisans over mass-produced goods. Some spas or beauty salons are social enterprises, giving opportunities to women who have been abused or sent to jail in the past. Supporting these businesses shows the community that you care.
On the other side, do some research into what popular tourist attractions or sites are not ethically run. Tourists may initially enjoy the idea of riding on an elephant or taking selfies with a tiger, but after researching what practices go into these animal attractions, may not enjoy the activities as much. Read reviews from past patrons and look closely into how the animals are treated before you give them your money.
Pass on Advice to Fellow Travelers
If you encounter a restaurant or business that provides excellent service, share this information with fellow travelers! Many websites offer advice and customer reviews on local businesses, and these sites rely on travelers like you to give honest, unbiased feedback about your experience. Leaving reviews will benefit business owners in the local community, and encourage other travelers to do the same.
Travel in the Way That Works for You
There are many different forms of travel, and each person is traveling for a different reason. Before you travel, ask yourself why you are traveling, and what you would like to gain from your trip. Would you like to get a new perspective on the world? Would you like to check items off of your bucket list? Would you like to try new food? Keep these goals in mind during your trip, and know that while other people may have different goals and perspectives, this is your trip. Do what feels best for you when it comes to accommodation, transportation, budget, and your itinerary.
Know That Not Everything Goes As Planned
Even if you have your itinerary and budget planned to the last minute, you may have to improvise on the spot. Flights could be delayed, weather could cancel your cruise, or your accommodation may not be as glamorous and relaxing as you think. No matter what happens, remember to relax and have a good attitude. These surprises may end up making your trip more memorable, in a positive way! Be open to itinerary changes and delays. When you have to find a last-minute restaurant or make up plans on the spot, you may end up with a more enriching experience.
Document the Experience
There are moments from your travels that you will remember for the rest of your life. Bring a small journal or a disposable camera to quickly jot down funny stories or take pictures during your trip. Sure, these photos and notes will look great on your social media, but will also serve as physical memories of an amazing experience. If you take pictures with your smartphone, get in the habit of backing up your photos to a cloud at the end of the day.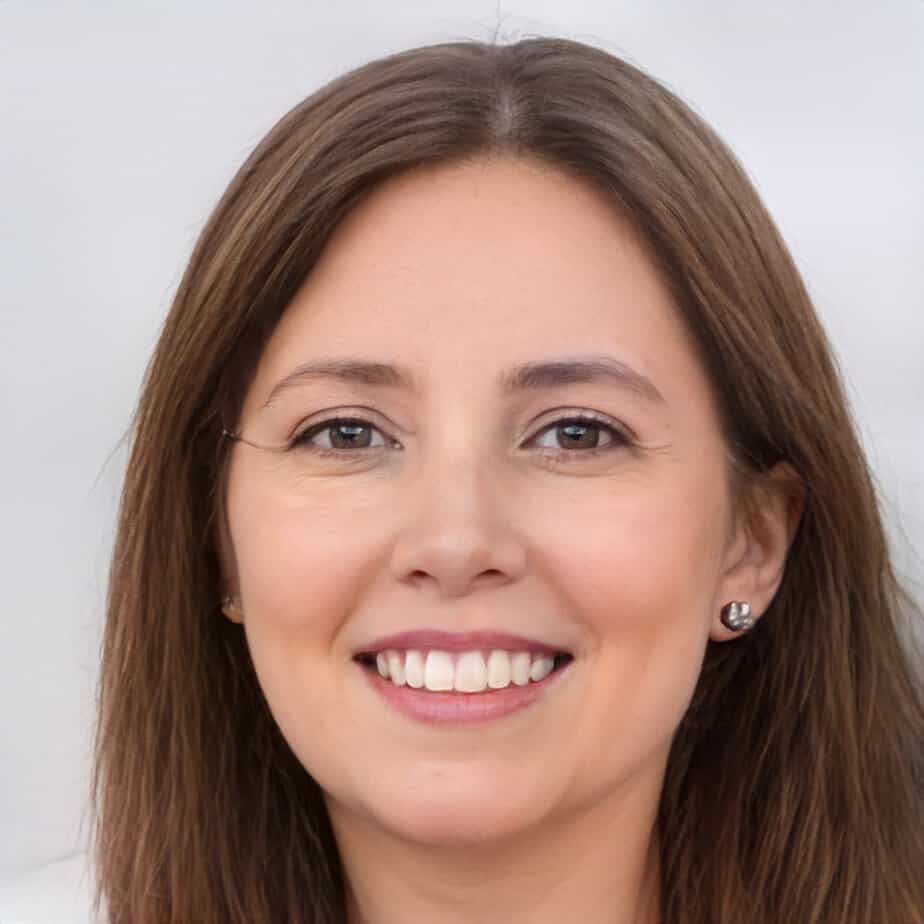 Jill Miller is the founder of Your RV Lifestyle. Trading corporate America for the open road, Jill, along with her partner Jose, began their RV journey, making an unconventional start by wintering in New Jersey. A natural adventurer, she was motivated by a desire to explore the USA and beyond, embracing the varied landscapes, communities, and cultures across the country.
For Jill, the allure of RV living was not about material accumulation, but rather the pursuit of an adventurous, fulfilling lifestyle. A lover of golf, bicycling, hiking, and line dancing, she has carried her passions across the country, engaging with them in diverse settings. Jill's commitment to the RV lifestyle came after years of careful research, numerous consultations with RV owners, and personal trials, including living in a rental RV.