This isolated volcanic archipelago is one of the states of the USA. The islands are mostly known for the rugged beauty, tropical areas, and magnificent beaches. There are six main islands, with the capital Honolulu being situated in the island of Oahu. The islands offer many different things for the tourist, ranging from WWII memorials to tropical walks, scuba diving, snorkelling, and mountainous excursions.
1. Pearl Harbour
You will find this lagoon harbour on the island of Oahu. A large part of the harbour is US Navy deep-water naval base, although you can still spend a full day looking around the area.
It was here with the attack on Pearl harbour on December 7th, 1941 which was the reason for the USA to enter WWII.
Allow yourself a full day but be aware that there are areas which you cannot enter so be vigilant of signs.
2. Bernice Pauahi Bishop Museum
This is the state museum of the country. It is the Museum of natural and Cultural History. You will find it in the Kalihi area of the main island.
This is the largest museum and houses the largest collection of Polynesian artefacts and history specimens. The natural history section has over 24 million exhibits and houses the third largest insect collection in the USA.
Allow yourself a full day here.
3. Kilauea
This is the most active volcano of the five that form the island of Hawaii. You will find it on the southern shore of the island. This is a very popular tourist attraction with over 2.6 million visitors each year who walk up the volcano.
You will find a well-stocked tourist shop, and if you want to stay in the area, then look out for The Volcano House which is the nearest accommodation.
If you plan to stay, then be sure to book in advance.
4. Hanauma
This is both a nature reserve and a marine life conservation area. There are many animals for you to see but be aware that you are not allowed to pet or feed them.
There are over 400 species of fish who live in the bay area, as well as an abundance of sea turtles and parrotfish.
Snorkelling is the best way to see the marine life, and it is a lovely area to spend a full day.
5. Turtle Bay Resort
This is the major hotel which you will find on the north shore of Oahu. This is a great place to base yourself and explore the island. There are rooms as well as cottages and ocean villas.
There are several restaurants in the resort, including a pool bar which is very popular.
If you play golf, then you will find two golf courses next to the resort.
Make sure you book accommodation in advance.
6. The Hana Highway and Legacy Trail
You will find this in East Maui, it connects the towns of Kahului and Hana and is about 52 miles long.
It will take you about 2.5 hours to drive it and you will cross over some 59 bridges, many of which are one lane wide.
You will pass through lush forest and you can also find the Hana Millennium Legacy Trail which is a great hiking area.
Plan to spend a day exploring from one end and perhaps staying in the destination for a night or two.
7. Manoa Falls
For walkers and hikers, this is a great trail. The waterfall is 150-foot high and located on the Manoa Falls Trail in Honolulu.
Close by you will find the Lyon Arboretum which preserves many species of native plants.
Make sure you getdirections for the trail before you leave.
Swimming at the base of the waterfall is not advised and you should be prepared for flooding after rain, so be sure to check forecasts before setting out.
8. Aulani
This Disney Resort and Spa is a great beachside hotel and is perfect for families. You will find many programmes and children's activities here, while mum and dad do grown-up things.
Look out for fellow guests such as Mickey and Minnie Mouse!
This is a great place to spend a few days and use as a base to explore the area.
9. Sunset Beach
If you like surfing, then you should make this a place to visit. You will find it on the north shore of Oahu. It is well known for big waves during the winter.
The beach is not considered safe for beginners due to the coral formations at the surface of the water which could present a risk of injury.
Swimming is possible along the beach, there are several spots where you will be secluded. The creamy sand is great to take long walks along while watching the many surfers who come here.
10. Hanalei Bay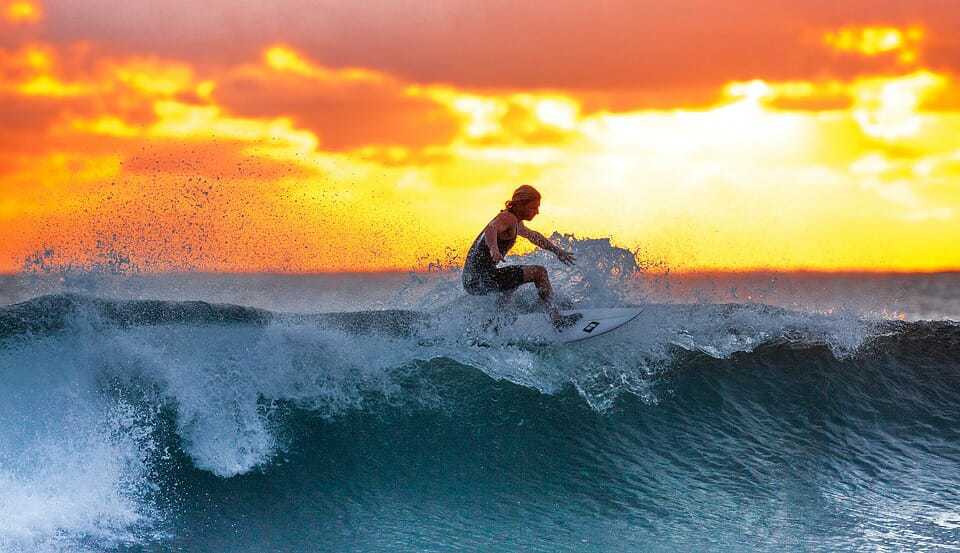 This is the largest bay on the north shore of Kaua?i island. You will find the town of Hanalei in the centre of the bay.
The bay has over 2 miles of beaches and is very popular in the summer for sailboats, paddle boarding and swimming.
During the winter the waves increase, and this becomes a surfer's paradise.
Allow yourself a full day here to see the town, and then head for the beach.
11. Lahaina
This historic whaling village is in Maui, on the west side. The name means 'relentless sun'. During the mid-1800's the town was overrun by sailors, although these days you will find quaint shops and art galleries.
Make sure you check out Maui's oldest living Banyan tree and some of the many other historic sites.
You can hire canoes, or hike with local guides, and learn more about the history of the area.
Note that the channel off the coast is one of the best places in the world to spot hump-backed whales.
12. Diamond Head
This is the view that most people will first see when visiting the island of Waikiki, and it is also a
US National Natural Monument.
Be aware that there is a section which is closed to the public, but the resort hotels and wonderful beaches make this a great tourist destination.
For hikers there is a 0.75-mile trail which will take you to the rim of the crater. This is not rated as a difficult hike, but you will find that the trail winds over very uneven rocky places. There is a tunnel which will take you to a narrow spiral staircase which has 43 steps, and finally you will arrive at an observation platform.
There is a water fountain at the observation platform, as well as bathrooms, but there is no food.
One point to note here is that you are not allowed up to the top after 4.30pm, so plan your hike accordingly.
13. USS Arizona Memorial
This memorial marks the place where 1,102 sailors were killed on USS Arizona during the attack on Pearl Harbour.
You can only reach this by boat, and the memorial straddles the sunken hull of the ship. There is a visitor's Centre which organises boat trips.
The memorial centre is open daily apart from Thanksgiving, Christmas and New Year's day.
You should allow yourself at least a half day to see this, although you may take longer looking around the area.
14. The Honolulu Zoo
This zoo houses over 1,230 different animals, each in their own specifically designed habitat.
Look out for monkeys, a sun bear, and several lion cubs.
An interesting point here is that in 1916 a steamship going from Australia to Canada docked in Honolulu, with an elephant called Daisy on board. Honolulu acquired the elephant, and that was the start of the zoo!
Plan on spending most of the day here, there are cafes, where you can get a bite to eat.
15. Mount Tantalus
This is called an extinct cinder cone and it is found on the southern part of Oahu. Tantalus is a very popular attraction for hikers, bikers and even skateboarders. The view from the summit is down onto Honolulu City.
The mountain is 2,013 feet high so if you intend to hike it, be sure to take enough water.
Allow yourself most of the day, particularly if you are an avid hiker.
16. Pacific Aviation Museum
You will be able to access this museum from the Pearl Harbour Historic Sites on Halawa landing. It was founded in 1999 as an aviation museum.
Look out for hangar number 37, where you will see many artefacts relating to the attack on Pearl Harbour.
There are several static exhibits and one of the hangars still shows the damage from the attack.
Plan on spending the full day here and looking at the other things related to Pearl Harbour.
17. Ala Moana Beach Park
This free public park was man-made by the owner of a dredging company who needed somewhere to dispose of the earth he dredged, and so the beach was created.
You will find that the beach is perfect for smaller children as the water is always calmer, being protected by an outer reef.
One point to note here is that the ocean bottom does drop away rapidly so novice swimmers should take care.
This is a great area to pack a picnic basket and spend a day. There are lifeguards, showers, restrooms, and a barbeque area.
18. Camp on Big Island
This is in fact one of the best ways to see this island. You can camp in many places on the island, and all are sign-posted. Most campsites require you to have a permit so be sure to get one before you head out.
The rules are basically the same at each sit – treat the area with respect and enjoy your stay!
19. Hawaii Volcanoes National Park
You will find this park on the island of Hawaii. It comprises of two of the world's most active volcanoes, as well as Mauna Loa, the most massive shield volcano in the world.
You will be able to see amazing volcanic landscapes as well as some rare fauna and flora. Pack a good pair of walking shoes and spend a day exploring. Be sure to take your own provisions.
20. Visit the turtles
You will find this amazing sight at Ho'okipa Beach Park. Every single sunset, no matter what the time of year the sea turtles swim ashore here to rest.
Head for the east end of the beach at the base of the cliff and you will find between 20 and 40 at any time.
Please be aware that touching or feeding is not allowed.
Plan to spend a day on the beach and enjoy the surroundings.
Further down the beach you will find activities such as surfing, kitesurfing, and windsurfing, and you are also able to snorkel with the turtles.
21. Pu-ukohola Heiau National Historic Site
You will find this on the north-western coast of the island of Hawaii. Here you will find the ancient ruins of the last major Hawaiian Temple, along with several other historic sites.
There is a visitor's centre at the site, and a trail which leads to Pu?ukohola. Be aware that there is a section where the public is not allowed as it is widely believed that there are still bones buried there.
Look out for the underwater structure dedicated to sharks, and a stone post where you will be able to watch them feeding.
22. USS Bowfin
You will find this submarine located next to the USS Arizona memorial Visitor's Centre in Pearl Harbour.
She has been open to the public since 1981. There are tours you can take or you can walk around by yourself.
Whichever you choose, be sure to wear sturdy shoes as there is quite a lot of climbing to get in and out of the submarine.
23. See the only Meadery
The Meadery is located in Kapa'a Town and is close to many other iconic shops.
Mead is regarded as the world's first alcoholic drink. The Nani Moon Meadery makes several flavoured meads. Each variety is made using only local ingredients and fruits, so you may get to taste lilikoi and guava, spiced with ginger or chili.
The Meadery offers a guided tour where you are invited to taste their mead. You will find that far from being thick and cloying, it is light and refreshing!
24. Queen Kapi?olani Regional Park
This is the largest and second oldest public park in the country. It is found in Honolulu on the east side. It was named after the Queen Consort of King David Kalakaua. Here you will also find Honolulu Zoo, and Waikiki Shell.
There are many outdoor events which take place here such as tennis, basketball, baseball, rugby, and lacrosse to name a few.
This is a great park for joggers as well as serving as the start and finish of the off-road races which are held there.
You will also be able to watch a game of cricket. This is the oldest sporting club in the Pacific.
25. Black Sand Beach
This is a 'one-of-a-kind' wonder which used to be known as Punalu?u Beach. You will find it on Hawaii's Big Island.
You will notice straight away that the sand is black. This is due to the basalt washing up from beneath the waters.
Look out for lava vents which spurt out magna into the ocean and fill the heated rock pools.
The area is home to the Hawkback Turtle and the Hawaiian Monk Seal, which you will see in profusion.
Allow yourself a day here to explore the beach and then enjoy the seals.
26. Honolulu Museum of Art
The museum was founded in 1922 and is the largest of its kind in the state. You will find the largest single collection of Asian and pan-Pacific art in the USA. There are more than 50,000 works of art housed here.
Some days and events are free to the public, so be sure to check these out. Otherwise, members go in free, as do children.
Take advantage of a guided tour, these are offered daily. The other choice is to have an audio guide. Tours are also offered for the hearing impaired. Plan to spend a full day here.
27. Iolani Palace
This used to be the royal residence of the rulers under the Kamehameha Dynasty and the Kalakaua Dynasty. You will find it in the capitol area of Honolulu. This is now a National Historic Landmark.
The palace was opened to the public in 1978 and is one of two royal abodes on US soil.
Allow yourself at least half a day to see the Palace.
28. USS Missouri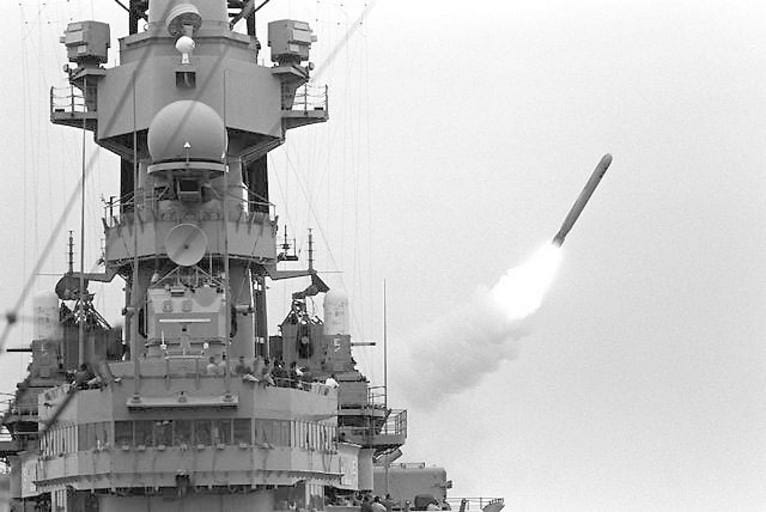 Also known as 'Mighty Mo', this battleship was named after the US State of Missouri. She was the last battleship to be commissioned by the US and was at the site of the surrender of the Empire of Japan, which marked the end of WWII.
In 1998 she was donated to the Memorial Association and took her place among others at Pearl harbour.
You can climb aboard and see how the crew lived, so wear sturdy shoes.
Allow yourself a full day to see this and several others, which are all in the vicinity.
29. Mauna Kea
This dormant volcano is found on the island of Hawaii. It stands 13,802 feet above sea level, and the summit is the highest point in the country.
An interesting point is that when measured from the base on the ocean floor, this is the highest mountain on earth.
This is one of the best sites for observing the stars at night, so if you are into astronomy, then be sure to check this out. There are no less than thirteen telescopes at various points up the volcano.
30. Hawaiian Volcano Observatory (HVO)
This observatory is located at Uwekahuna Bluff on the island of Hawaii and is there to monitor active volcanoes. This centre is known world-wide as the leader is the study of active volcanoes.
On site there is a museum, namely Thomas A. Jagger Museum, which is open to the public.
Allow yourself at least a half day here.
31. Helicopter over Kauai
Over 70% of this area is only accessible by helicopter and there are many tours you can join to do this.
You will find tour agencies close to Kalapaki Beach. There are two types of tour, one with the doors closed, and the other with the doors off. Doors off tours are not available for children under 10 years of age.
You will fly over areas such as Na Pali Coast, Mount Waialeale, and Jurassic Falls, with the most breath-taking views.
Tours last about an hour, some are 90 minutes long, and there is a safety brief before you fly.
32. Na Pali Coast State Park
You will find this along the northwest side of Kaua?i. An interesting point here is that this is the oldest inhabited Hawaiian Island.
The area is very rugged and runs for about 16 miles with the cliffs rising to as high as 4,000 feet in some areas.
This is perfect for hiking or walking, and you will find plenty of trails. Be aware that you must take your own provisions.
33. Shangri La
You will find this mansion just outside Honolulu. It was built by heiress Doris Duke and is now owned by the Doris Duke Foundation.
The house was opened to the public in 2002 as the Shangri La Centre off Islamic Arts and Culture.
You can join a guided to tour to see this, and they leave from the Museum of Art in Honolulu.
The house contains over 2,500 objects from her collection.
Allow yourself a half day to see the mansion.
34. National Memorial Cemetery of the Pacific
You may also hear this called the Punchbowl Cemetery, because it is located at Punchbowl Crater in Honolulu.
This is a memorial dedicated to those men and women who served in the US Air Forces, and gave their lives doing this.
This is one of the most popular tourist attractions in the country, with millions of visitors each year.
Allow yourself a half a day to see this.
35. Waikiki Aquarium
This aquarium was founded in 1904, and it is located in Honolulu. The aquarium is right next to a living coral reef on the shoreline. This is home to over 490 different species of plants and animals.
You can expect to see classes of schoolchildren on visits as there are several programmes for them to take part in, as well as activities for youngsters.
Make sure you check out upcoming events through the year.
Allow yourself a half day here, although with children you may take longer.
36. Harold L. Lyon Arboretum
This is managed by the University of Hawaii at Manoa. A large part of the arboretum consists of lowland tropical rainforest, and there are numerous small water features and trails you can follow.
There are over 15,000 plants of the palm family such as bromeliads and aroids.
Look out for the seed bank and visit it, where you will be able to see the latest in technology for seed reproduction.
37. The Polynesian Cultural Centre
You will find this near Brigham Young University in Laie. It is owed by the LDS Church, and consists of eight simulated villages.
Each village demonstrates various crafts and arts. There is a shuttle bus tour of the university which includes seeing the villages.
Allow a half day here, there is a visitor's centre where you can get a bite to eat.
38. Ala Moana Centre
If shopping appeals to you then you need to head here! This is not only the largest shopping mall in Hawaii, it is also the 7th largest in the USA! Further, it is the largest open-air shopping centre in the world!
You will find this on Ala Moana Boulevard in Honolulu. Plan on spending a full day here as there is so much to see and do. Plenty of cafes and restaurants where you can stop for lunch.
39. Ko Olina Resort
This is a master-planned vacation centre with 2 miles of coastal frontage. You will find three natural and four man-made lagoons with sandy, white beaches.
There are a total of four hotel and club resorts, one of them being a Disney Resort and Spa.
During the year events such as the Children's Film and Music Festival and the Hawaii Food and Wine Festival take place here.
This is a perfect place to book a few nights and stay while you enjoy the beautiful surroundings.
40. Akaka Falls
You will find this 442-foot high waterfall on the Big Island. The falls are fed by the Kolekole Stream and are a very popular spot for tourists.
While the area is lovely, the reason to visit here is the Goby Fish. The fish are normally less than 3″ ling but they literally climb up the wet rocks behind the falls to get to the spawning grounds. The eggs are laid up at the top of the falls and then get washed out back into the ocean where they will hatch and grow. And the cycle begins again..
This is a lovely spot to take a picnic and see if you can spot these amazing fish.
41. Go snorkeling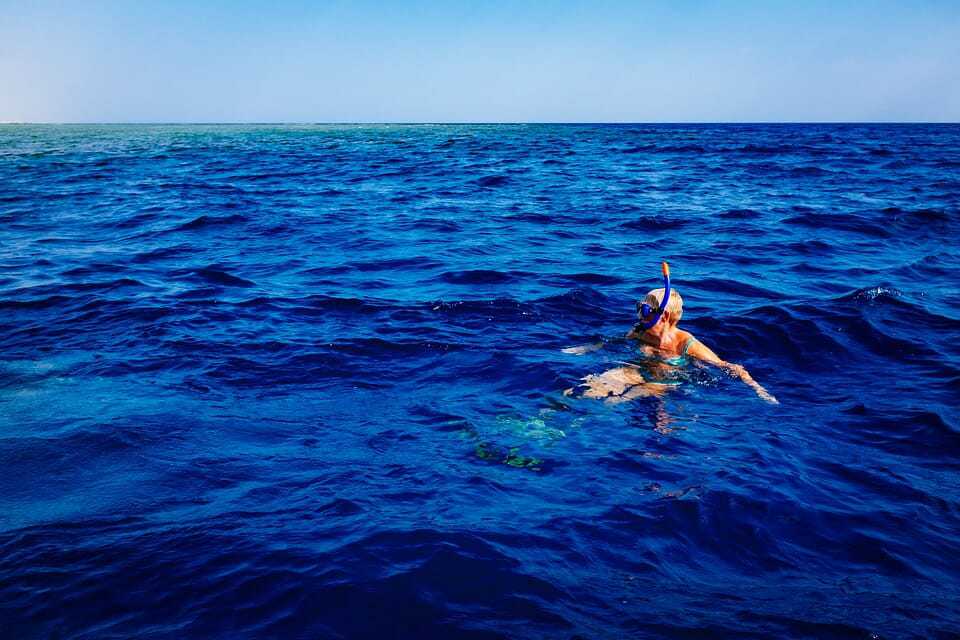 The best place to do this is in Maui where you will find boats to take you to interesting spots such as Molokini Crater.
Take your time and have a look around under the waves. You will be amazed at the amount of beauty below.
Here you will find some of the best places to go snorkelling.
Other great places to try are Honolua bay and Kekaa which is situated in front of the Sheraton in west Maui.
42. Pu-uhonua o Honaunau National Historical Park
You will find this historical park on the west coast of the island of Hawaii. A point of interest here is that you will find the site where up till the early 19th century anyone who broke the law could avoid death by fleeing to the place of refuge. There the offender would be absolved of his crime and be able to return home.
Outside the Great Wall you will see the grounds which is widely regarded to be the home of several generations of Chieftains.
It will take you at least a half day to see the park.
43. Maui Ocean Centre
This is both an aquarium and an oceanography centre. You will find it in Maalaea, on the island of Maui.
This is the largest tropical reef aquarium in the western hemisphere. You will see coral reef habitats, sharks, sea turtles and humpback whales, to mention a few.
The project undertakes growing of artificial coral reefs which are later introduced to the wild.
You will need at least half a day here.
44. Waipi-o Valley
This is on the Big Island of Hawaii. It was the permanent residence of many early kings there, as well as being the capitol.
The floor of the valley is 2,000 feet below the surrounding area, and there is a steep road which will lead you down to the bottom. You will need to get to the lookout at the top of the southern wall of the valley.
Be aware that only 4-wheel drive vehicles are permitted as the road is so steep in areas. In fact, it is the steepest road in the USA!
Notice that the shore line is of black sand. This is a very popular place for surfers.
If you want to hike there, then look for the foot trails named Waimanu or Muliwai. These are not accessible by vehicle.
45. Kapalua Resort
This golf and beach resort is to be found in Kapalua on the northwest shore. The resort is set between two nature preserves, and there are three wonderful beaches close by. Also in the vicinity is a zipline.
On the resort you will find several restaurants and shops. One of the well-known shops is the historic Honolua Store.
Vacation homes are available to rent, and tours arranged on the nearby pineapple farm.
46. Haleakala National Park
You will find this park on the island of Maui. There is a very winding but well-maintained road which leads to the summit. Here you will find a visitor's centre, with restrooms and a parking area.
Look out for the observatory at the top. You will also be able to see the famous Haleakala Crater. This is 6.99 miles across.
Possibly the best reason to visit this area is the sunrise in the mornings, which is nothing short of spectacular.
For hikers, there are three cabins to stay in, but you must book them in advance.
47. Halona Blowhole
You will find this on the island of Oahu, at Halona Point. The geyser is best seen when the tide is high, and the winds are strong. Then you will see the spray shoot high into the air.
This is a very popular tourist attraction because the area is so beautiful. It is also a good place to watch Humpback whales as they start their journey leaving the north pacific.
Be aware if you plan to dive or even swim, that the currents are erratic and sometimes very strong.
48. Mauna Loa
The name means 'Long Mountain' and this is one of five volcanoes that form the Island of Hawaii. This is the largest one, and also regarded as the largest volcano on earth. It is estimated that this volcano has been erupting for at least 700,000 years.
Here you can read about the eruption history of this famous volcano.
There are many trails you can follow around the volcano. Make sure that you wear sturdy shoes and that you take enough provisions for your stay.
49. Hilton Hawaiian Village Beach Resort and Spa
This is possibly the most iconic hotel and resort in Honolulu and is the largest in the chain of Hilton Hotels. It is also one of the largest hotels in the world.
You will find many different areas such as lagoons and spas. Look out for the pond area where you will find the sacred Ibis, Koi fish, chameleons, and many other different species. Also check out the three remaining South African Black-footed penguins.
This resort is the perfect getaway for a family holiday.
50. Hale Pohaku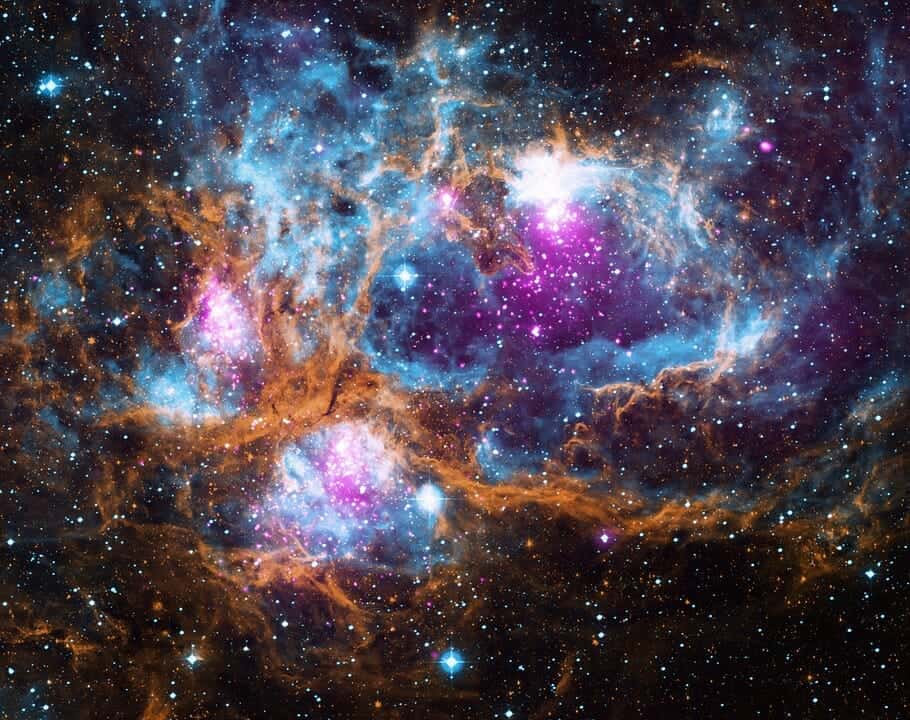 This is also known as the Onizuka Center for International Astronomy. It is a centre for telescopes and instruments for the Mauna Kea Observatory and you will find it on top of Mount Kea.
At the base there is a visitor's centre. Here you can read about the geology, ecology, and significance of Mauna Kea.
In the evenings there is a stargazing program where several smaller telescopes are set up for visitors to look at planets and galaxies.
This area is very popular with amateur astronomers since the altitude is so much higher and the sky clear.
51. Sample Kalua Pig
A visit to Hawaii would not be complete without tasting some of this delicacy. It is a very famous pork dish which is cooked in an underground oven.
You will find that the pork is tender with the most remarkable smoky flavour. There are many places where you will be able to find this, so make sure you stop for lunch somewhere you can taste this delicious meat.
52. The Banzai Pipeline
You may also hear this called the Pipeline, or simply the Pipe. This is a surf reef located off Ehukai Beach park on the north shore of O'ahu.
The pipeline is notorious for big waves which start to break just as they reach the shallows. You will notice the large, thick, hollow curls which are formed, making them great tube rides.
There are three reefs, each one deeper than the previous one. If you intend to surf here, pay attention to the times when the locals are surfing as they know the tides and currents best.
53. Try some tropical fruit
There is something unique about buying fresh fruit from a roadside stand! You will never forget the taste of these unusual fruits. Try some lychee, mangoes, passion fruit, pineapple, or star fruit.
They can all be bought anywhere along a roadside, or in any of the farmer's markets, which are held most weekends.
So, pack a picnic lunch, and add some fresh fruit for a great afternoon on a beach!
54. Hulihe-e Palace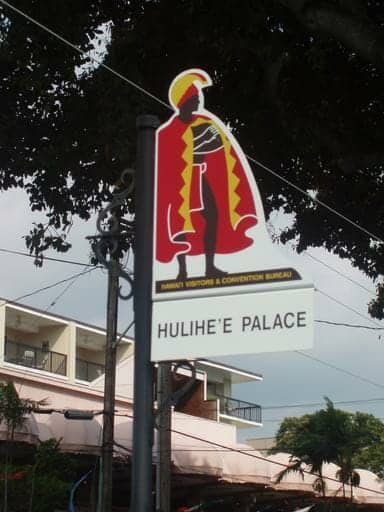 This used to be a holiday home for Hawaiian royalty, although now it is a museum housing furniture and artefacts.
You will find it in Kailua-Kona. Notice that the original building was made from lava rock. There are guided tours available which explain the interesting history of the museum.
An interesting point to look for are the slight ceiling cracks which were caused by the 2006 Kiholo Bay earthquake.
Allow yourself a half day to look around here.
55. Waimea Bay
This bay is located on the north shore of O'ahu. The name means 'reddish water'. This, along with several other bays play host to surfing contests because of the large waves created by the winter storms.
This beach was a huge influence on surfing in the 1950's.
In summer the water is typically clear and calm, making it a great place for snorkelling and swimming.
56. Nu'uanu pali
This is a section of cliff located at the head of the Nu?uanu Valley, on the island of O'ahu. It is famous for the spectacular views of the coastline.
You will also find the Freshwater Fish Refuge here as well as the reservoir. Head for the Nu?uanu Pali State Wayside which is a lookout with wonderful views of Kane?ohe, Kane?ohe Bay, and Kailua.
This is a great place to take a break during a hike and enjoy the scenery.
57. Dive with the sharks
You will find this in Hale'iwa. It is an experience like no other! This is the first – and only – cage-less shark diving place in the country. It is a unique opportunity to see sharks in their natural environment.
There are no age restrictions although children must be at least 4 feet tall and accompanied by two adults. They should also be strong swimmers.
The tours last 2 hours, with 30-45 minutes being spent in the water. So, if you are brave enough to face a shark outside a cage, then make sure this is on your list of things to do.
58. Take a lava tour
The best way to see an active lava flow is to take a tour. These start within Volcanoes National park, and you will be able to get within a few feet of fresh lava. Your guide will take you to some of the less well-known areas of the forest.
With most tours, rainwear, snacks, and water are included. This hike is not for people who are unfit, or for small children as it is about 4 to 5 miles each way. Also, be aware that the fumes of the volcanoes are very pungent and may affect breathing in some people.
The tours start very early at 4am so that you catch the sunrise, and end between 9-10pm.
59. Explore Chinatown
You will find this area in Oahu. The area is filled with art galleries, bars, restaurants, trendy boutiques, and a vibrant art scene.
Look out for the Hawaiian Theatre, which is well worth a visit. There are guided tours you can take, although it is nice to wander around at your own pace.
Every first Friday of the month you will find a block party with shops and galleries staying open late, and live music in many bars.
60. See the Manta Rays
The best way to see these amazing creatures is to join a tour. You will find boats leaving from Kona Coast daily. Most tours last three hours and you can expect to see literally hundreds of rays going in search of plankton within inches of you. You can either dive or snorkel with the rays, and there is no age limit although six years and upwards is the recommendation.
Allow a full day out here as there is plenty to see on the shore as well as on a tour.
61. Visit Kona Coffee Farm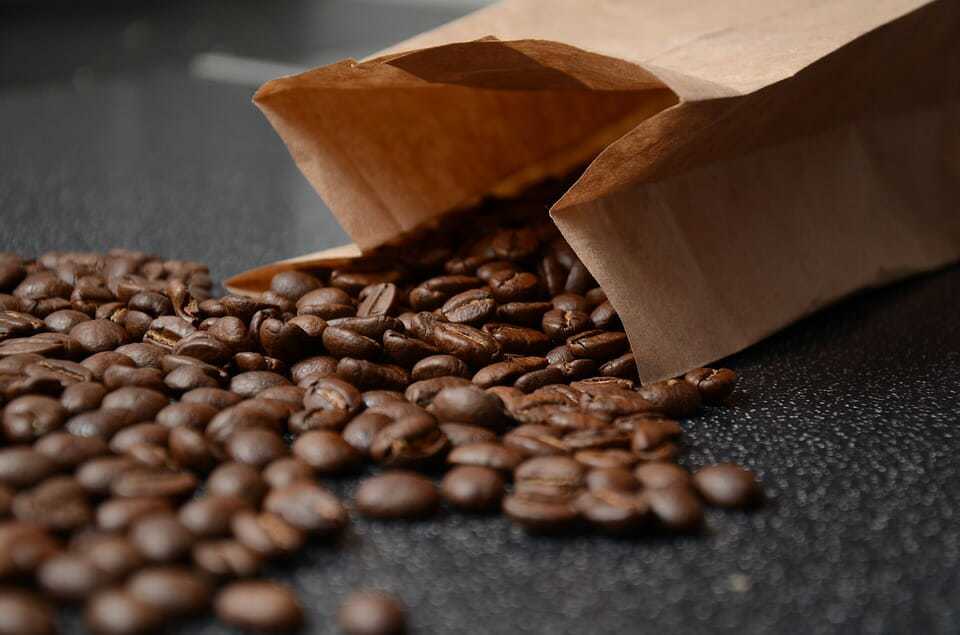 This is a great way for the whole family to learn about the coffee industry. You will find this at Kuaiwi Farm. You can take the guided tour across the 5-acre plantation.
Not only will you see coffee grown, but also macadamias, pineapples, and cacao.
You will be able to see the whole process of coffee-making and then have a tasting of the award-winning coffees, nuts, and jams.
The tours run every day between 8.30 and 4pm, Monday through Sunday.
As a bonus, there is a chocolate making class for guests over ten years of age.
62. Explore by submarine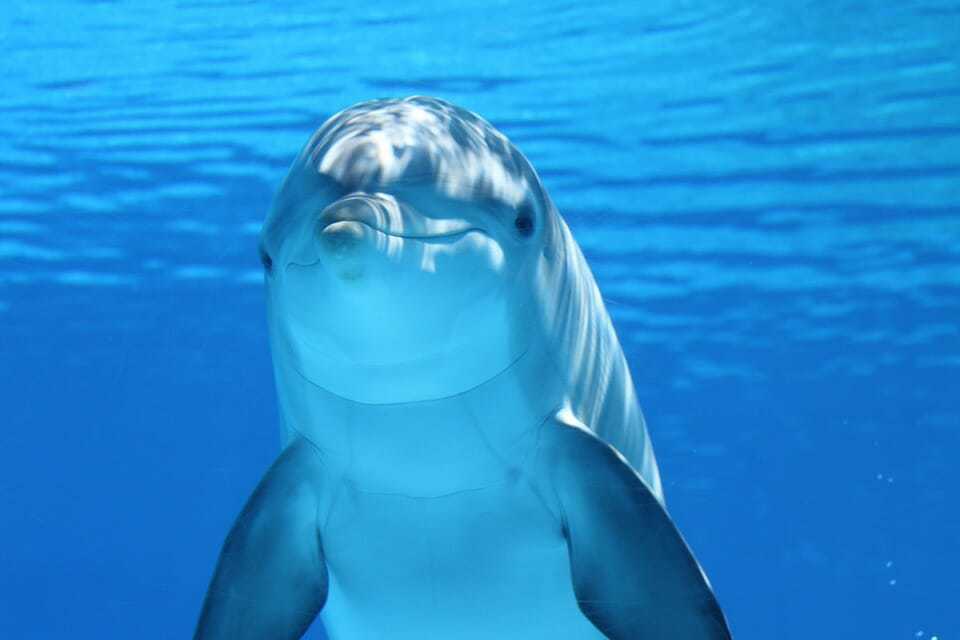 This is a great way to see under the water, and not get wet! These tours start in Lahaina, and after a short safety briefing you will head out to see reef sharks, eels, dolphins, and tropical fish. You will pass a sunken wreck along the way.
This is the perfect way to see things for people who are not strong swimmers.
There is no age limit here, but there is a rule that guests must be taller than 36inches.
63. Hire a bike
The best two islands to do this on are Big Island and Maui. You will find plenty of bike rental companies at very affordable rates.
While most roads no not have designated bike lanes, you will find that they are wide enough for both vehicles and bikes.
Maui is particularly good with the infrastructure for bikes, making it very easy to explore the island this way.
If you can, try to take the downhill ride at sunset from the Haleakala Crater.
64. Visit Kualoa
This is a private nature reserve and a working cattle ranch. It is also very popular with tourists. You will find it on the windward coast of O'ahu.
There are three valleys where you can hike and explore. There are also guided tours of the farm.
An interesting point here is that the farm has been used in the making of many films such as Jurassic park, 50 First Dates, Jumanji, and many more.
Allow yourself a full day here to explore.
65. See Ahu'ena Heiau
You will also know this as Big Island. Historically significant because this island was home to the religious temple used by King Kamehameha the Great. It was this king who served to unite all the islands.
This was also the site where the first American Christian Missionaries landed. The site was restored after being damaged by a hurricane and is now free to the public.
Once there you will be able to visit Hulihe'e Palace. Allow yourself at least a half day here although you may want to stay longer as it is so restful.
66. Green Sands Beach
This may be off the beaten track, but it is worth the excursion. You will find Papakolea Beach near South Point, in the Ka?u district of the island of Hawaii.
The beach colouring gets the green shade from the green glassy crystals called Olivine. Olivine is quite heavy and does not get washed out to sea and regular beach sand does, so the shore keeps the greenish colour.
Make sure you wear shoes when walking on this.
67. Say hello to 'Duke'
He is widely regarded as the father of modern surfing. He was also the Hawaiian ambassador of Aloha. You will find the 9-foot high bronze statue on the sands of Waikiki Beach.
Not only was Duke a gold medal Olympic swimmer, he was a Hollywood actor, and Sheriff of Honolulu.
This is one of the most photographed statues on the island and you will often find flowers draped on his arms by admirers.
Duke was a true hero in every sense of the word.
If you want to learn more about Duke, then head to Duke's Canoe Club Restaurant.
68. Explore North Shore
The North Shore has plenty to offer and is well worth spending a full day looking around.
This is very popular with surfer's as some of the best waves in the world happen here. On your way to the North Shore you will pass through the residential areas and fruit stands. You will also find shrimp trucks – treat yourself to a plate of garlic shrimp for lunch – you will love it!
If you fancy something different, try any of the old-school bakeries or burger joints.
You can snorkel in Three Tables and Shark's Cove, or just spend a lazy day on the beach.
69. Waimea Canyon
You may have heard of this as the 'Grand Canyon of the Pacific'. You will find it on the western side of Kaua?i in the Hawaiian Islands. The canyon is up to 3,000 feet deep in places and you will often see reddish water at the bottom.
There are guided tours which you can take, or you can walk about by yourself. Be aware that this is one of the wettest places on the earth so bring rain wear and be prepared to get rained on!
70. Try some 'shave ice and poke'
'Ono grinds' – this means good food, and there are two that you must try! Both are local dishes, and both are delicious. Poke (rhymes with OK) is normally made with octopus or tuna, chopped into cubes, seasoned, and served raw. You will find this on the menu in every restaurant and café.
Shave ice is a dessert made by shaving pieces of ice from a large block. This is then topped with such things as condensed milk, vanilla or coconut ice cream, or plum powder, to mention a few.
These are two things that should most definitely be on your list of things to try!
71. Whale watch
If you are interested in seeing humpbacks, then head for Maui. This is where hundreds of whales return to every year. They come to the warm waters to give birth.
You may be able to see mother whales teaching their calves how to tail-wave. There are many tours here which you can take and get to listen to the whales. Most of the boats have hydrophone systems where you can hear all the sounds the whales make.
You will also be able to see the whales very well from the beach, if you prefer to stay on land.
72. Old Lahaina Luau
This is an evening to be remembered! Prepare to enjoy yourself and live like a local! Good Poke and a flower tucked behind your ear will set you up for an evening of entertainment.
Performances consist of different types of entertainment, with fire dancers on some occasions.
This is a great way to spend and evening, although you must book in advance as they are very popular with tourists.
73. See Makena
This is the south shore in Maui. Don't expect to find supermarkets, hotels, or minimarts here. Rather, expect to find crystal clear water, and wonderful scenery.
You may be lucky to catch sight of a pod of dolphins as you laze on the deep, golden sands.
Normally there is a fish taco truck which arrives daily where you will be able to get a bite and something to drink.
This is a great place to relax and unwind after serious hiking or sightseeing.
74. Highway 560
This is a ten-mile stretch of road which starts at Hanalei scenic Overlook in Princeville. The road follows an ancient walking trail which skirts the ocean.
As you drive you will see thirteen historic bridges and culverts. Be aware that at places the road is only one lane wide, so be prepared to wait to pass, and try to enjoy the experience. Be patient!
75. Try some river kayaking
There are some rivers where even inexperience kayakers can try as there are no rapids to run, and no waterfalls to jump. That makes this a great way for most people to enjoy the scenery from the water.
There are plenty of rivers to kayak along, for both beginners and advanced kayakers.
For inexperienced kayakers, try Wailua River on the east side, or Hanalei River on the North Shore.
For more experienced kayakers, try heading for Napali Coast.
76. Listen to some 'real' Hawaiian Music
Israel Kamakawiwoole is widely regarded as the father of Hawaiian music, and you should try to listen to a live performance. Israel died in 1997, but his style and memory lives on. Head for the Maui Arts and Cultural centre for an evening you will not forget.
You will also get to hear his music in many bars and restaurants. Wednesday night at the Napili Kai Beach resort is an excellent venue.
If you are in the area during the Hawaiian Slack Key Guitar festival, you will be able to listen to performers who play the signature styles.
77. Kailua Beach
Some people will tell you that this is the reason to visit Hawaii, and when you see the beach, you may well agree with them. This is also the reason why many people have never left!
You will find this beach on the windward side of Oahu. There are several small offshore islands which are perfect for canoeing and kayaking.
You will notice that the waves are small and gentle, making this perfect for kids to romp in them.
There is a small store and some different eating places nearby, so you can plan on spending the whole day here.
78. Play golf in Paradise
If you enjoy golf, then bring your clubs! You will find some of the most beautiful golf courses in the world here. Not only will you have spectacular views while you play, but there is good weather all year round so you are guaranteed a game whenever you like.
Some of the courses can be challenging, they are all designed by top golfers. Try the Kapalua resort on West Maui, and the Wailwa and Makena resorts on the South Shore. Not only do they offer memorable courses, but they frequently have twilight deals to save money.
79. Makapuu Point Lighthouse
This is a moderately easy hike with a spectacular view at the end. You will find it on the eastern side of Oahu. The lighthouse was built in 1909 on a 600-foot cliff.
The beach is also well-known for some of the best body surfing conditions. Close by is the Sea Life Park, so it is worth spending a full day in this area.
For hikers, the parking lot leads to a 2-mile paved trail which overlooks the lighthouse.
80. Take a sunset cruise
One of the nicest ways to see Oahu is from a boat looking onto the island. There are many of sunset cruises which do this. They leave from Oahu and will serve you a romantic 5 course sunset dinner and show as you cruise along the coast line.
Watch out for the spectacular views of Diamond Head, and the coast by night.
You will enjoy a welcome drink and on-board entertainment as you cruise around the coast. Friday nights offer an extra hour with a firework display.
81.See the Kilauea Volcano
This is the most active volcano in the world, and you can watch it from a distance. You will find it on the island of Hawaii.
This volcano is called a shield volcano which means that the slopes are very shallow. The name 'Kilauea' means 'much spreading' and you will see that the lave constantly stretches out. Under the pressure of its own weight, fissures form and it is these that produce fiery curtains of magma which shoot up.
The best way to see this is to join a tour where you will be transported as close to the volcano as is safe. Normally just before dawn is the best time.
You can learn more about this amazing volcano and its history of eruptions.
If you want to stay a few days, there is accommodation at the Volcano House near the rim, although you must book in advance to stay here.
82. Visit the Island of Lanai
While there are just over 3,000 people who live on the island, the reason for visiting is to see the cats. The island is home to over 500 furry felines who live in their own section of the island.
The cat island was created in 2009 to rescue cats that were being killed because they begged for food. A volunteer program was set up to catch, neuter and release the cats.
All the cats are available for adoption, and maintaining, feeding and taking care of the cats comes from donations.
83. Hike Haleakala
This is a great hike, and not to be missed if hiking is what you do. The trail will take you right down into the massive bowl in Haleakala national Park, into the dormant volcano.
On a sunny day the colours sparkle in the light and are unlike anywhere else.
Do not be deceived into thinking that this is a barren area. It is full of live, in fact, some of the rarest plants, insects, and birds live here.
84. Visit Kilohana Plantation
This sugar cane plantation was once the home of a sugar baron. Today it is a museum where you can visit the charming house dating back to 1936.
There are guided tours which will tell you all about the sugar cane industry on the islands. Included in these tours are rainforest hikes and a rum tasting at the on-site distillery.
There is also a very delightful restaurant and several shops on the plantation, making this a great day out.
85. See the sunrise at Haleakala
This volcano rises 10,023 feet above the coastal area and is very popular for visitors to watch the sunrise.
You will be able to join the line of visitors who make their way to the mountaintop in the early morning darkness, to catch a glimpse of the sun coming up.
Be aware that only a certain number of visitors are permitted each day, so you must book in advance to see the sunrise. Take warm clothing as it can get cold before sunup.
86. Go Polynesian
This Cultural Centre is the number one tourist attraction. It celebrates the diverse backgrounds of all the people, with award-winning performances and attractions.
You will find this in Hawaii, and you should plan on spending a full day here watching Hawaiian games, spear throwing cooking and dances.
You may want to visit the theatre where you will learn about the Hawaiian Journey and the volcanoes in the area.
You may be lucky to see a typical Hawaiian wedding as well as the pageant of the Long Canoes, which only takes place at 2.30pm.
87. Haleakala National Park
This scenic park in upcountry Maui is also known as the 'House of the Sun'. While you may start the day watching the sunrise, there are many other things to see in the park, such as the stunning terrains which may remind you of the planet Mars.
Look out for the most beautiful rock gardens and lush waterfalls. Streams abound as do beautiful pools where you can take a picnic lunch.
Sunrise and sunset are spectacular here, so try to get there for one of these times.
If you want to stay, there are cabins available, as well as a campsite.
88. Go upcountry Maui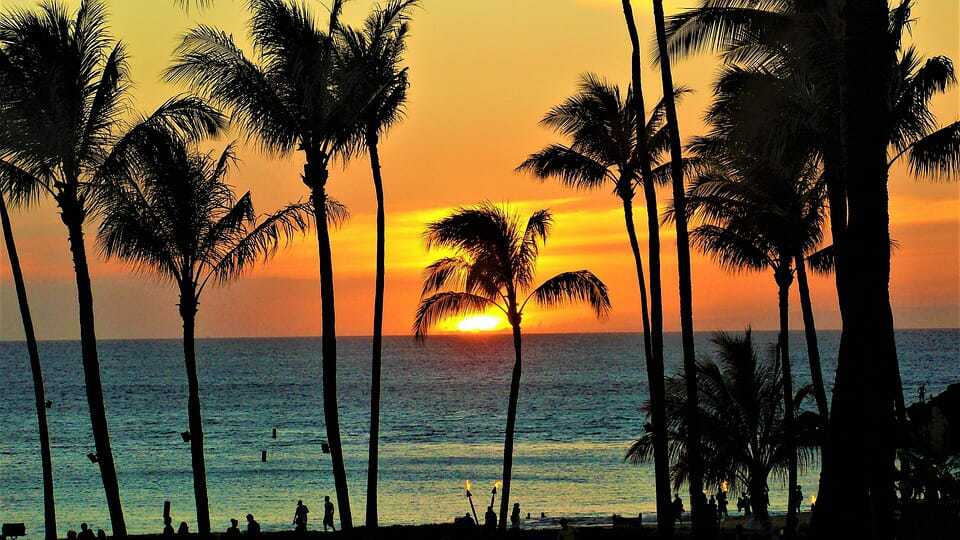 This is not a specific place, rather an area that is well worth visiting. There are many working farms for you to visit, as well as vineyards making local wine and spirits.
Don't be surprised if you come across Hawaiian Cowboys as this is where they originated. The culture started in the 19th century to teach islanders how to wrangle cattle.
This is a perfect way to drive an RV and explore the area. Take a few days to get to know the higher elevations of the county.
89. Hawaii Tropical Botanical Garden
You will find these gardens in Papaikou, on the island of Hawaii. The garden serves as a sanctuary for endangered plants. Look for the living seed bank to see the progress being made with rare plants.
The garden works to preserve as many plants as they can for the benefit of future generations.
The garden is also beautiful to walk around and is well worth a morning of your time.
90. See the dolphins
You will be able to see these creatures up close at the Hilton Waikoloa Village, where they have interactive programmes for all ages.
The centre was first opened in 1988 and is still one of its kind for natural habitats of dolphins.
It is important that you book your ticket well in advance as this is very popular with tourists and locals alike.
91. Thomas A. Jagger Museum
You will find this in the town of Volcano, on the island of Hawaii. It is right on the rim of the Kilauea Caldera in the Volcanoes National Park.
The museum has excellent exhibits and does a very good job of explain all about the geology of the area.
If possible, stay until dark where you will be able to see the glow of the lava coming from the Halema'uma'u Crater in the Caldera.
92. Visit the Hawaiian Vanilla Company
You will find this in the town of Paauilo, on the Island of Hawaii. Best to take the guided tour and learn all you ever wanted to know about vanilla. Then stay for lunch in the amazing restaurant.
You can book the tour and the lunch together, and it is well worth doing this. You will be treated to a dish of vanilla flamed shrimp, which is not to be missed!
Allow yourself most of the day, there is also a well-stocked gift shop to visit.
93. See the Seahorse Farm
This is a 'must see' for adults and children. You will find it in Kailua-Kona, on the island of Hawaii.
It is an interesting and educational place to see, with a well-informed tour guide. You will find out more about these interesting creatures than you ever thought possible!
If you are visiting in a large group, it is essential to book in advance, although small groups may be ok.
94. Experience Umauma
You will find this zipline in Hakalau on the Island of Hawaii. This is the only viewing area of the triple-Tier Water Falls.
There is a 9-line zipline, as well as a tropical garden, riverwalk and kayak area.
You will pass over no less than a dozen waterfalls as you zip along, as well as see the ocean, mountains, and beautiful river views.
95. See the Painted Church
This is found in the town of Captain Cook on the Island of Hawaii. It is one of the most popular historic sites to be visited.
This will not take you much longer than a half day, but the paintings inside make it well worth stopping.
Make sure you go inside to see the paintings on the walls.
The church relies totally on donations to keep it open.
96. Kanaloa Octopus Farm
You will find this in Kailua-Kona, on the Island of Hawaii. There are guided tours which will inform you all about the octopuses and their preservation. Children can interact with the creatures, although be prepared to be squirted!
You will learn all about the breeding programme to keep the species alive and be able to have a look around the gift shop.
97. Kahaluu Bay
This is at Kailua-Kona and is a great spot for snorkelling. There are some facilities on the beach such as a restroom and showers. If you head for the north side, you will find it more secluded for novices, and you will also find a lifeguard on duty.
This is a great place for new snorkelers as the entry is gentle and the water calm. You will be amazed at how many colourful fish you see just below the waves. It is also possible that you see turtles so keep an eye out for them.
98. Try Big Island candy
This is a speciality candy shop in Hilo, on the island of Hawaii. You will be able to watch candy being made and sample some pieces. Not only does the shop produce the most exquisite chocolate, but also many different varieties of candy.
Anything you buy will be beautifully gift-wrapped for you to take away as gifts – if you can resist eating them yourself!
99. Queen's Market Place
You will find this market in Waikoloa, on the Island of Hawaii. You will be able to find all manner of art and fashion here as there are many small shops and stalls selling most things.
This is an interesting place to spend the day, there are plenty of restaurants and cafes where you can get lunch or snacks.
100. Skydive Hawaii
This is something that really should be on your list of things to do! You will find this on the Island of Hawaii, it is the largest skydiving centre on the island.
You will exit the plane at 12,000 for a tandem jump with an instructor who will point out things as you gently glide through the air before coming to land.
You will agree that this area is perfect for jumping out of a plane.
You must book this in advance, and you should definitely have a video made of your jump!
Conclusion
Hawaii is such a versatile country, with different things for the tourist to see and do every day. Whatever makes your holiday perfect, you will be able to find it here in this amazing place!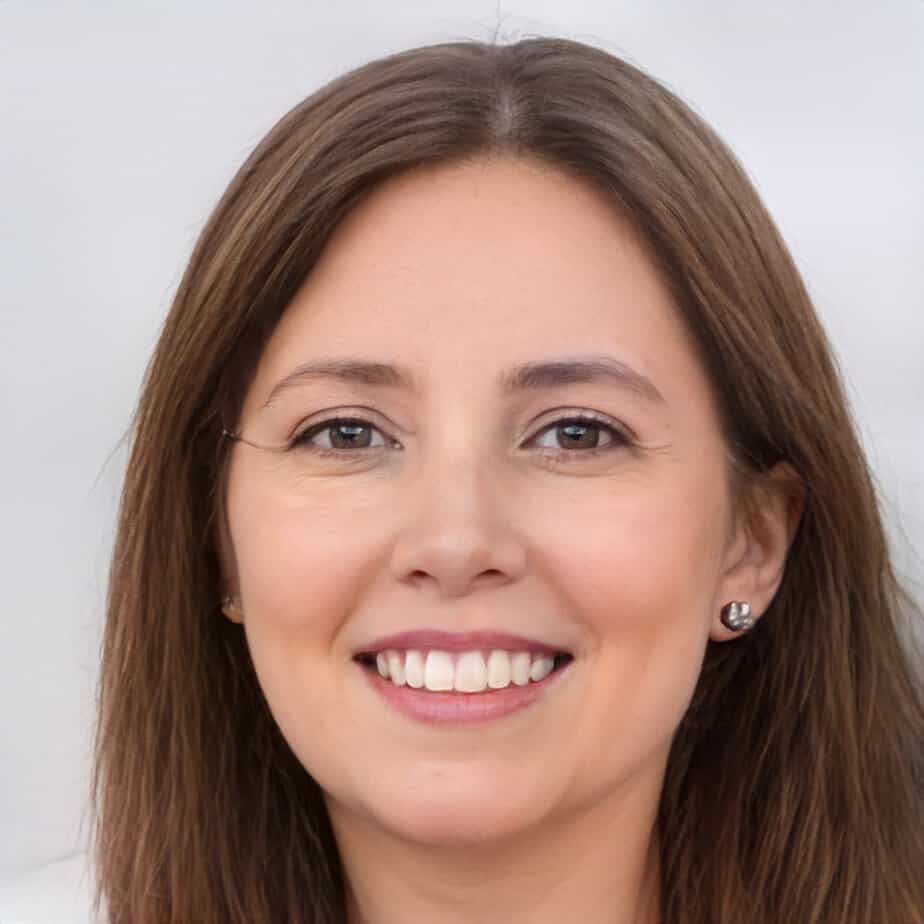 Jill Miller is the founder of Your RV Lifestyle. Trading corporate America for the open road, Jill, along with her partner Jose, began their RV journey, making an unconventional start by wintering in New Jersey. A natural adventurer, she was motivated by a desire to explore the USA and beyond, embracing the varied landscapes, communities, and cultures across the country.
For Jill, the allure of RV living was not about material accumulation, but rather the pursuit of an adventurous, fulfilling lifestyle. A lover of golf, bicycling, hiking, and line dancing, she has carried her passions across the country, engaging with them in diverse settings. Jill's commitment to the RV lifestyle came after years of careful research, numerous consultations with RV owners, and personal trials, including living in a rental RV.