Texans believe their state is the best in the whole country. In fact, they look on Texas as their own country, and are very proud of it! Whatever your opinion on this, you will agree that Texas has a huge amount to offer tourists. Ranging from outdoor activities, to restaurants and bars – and everything in between – there is something here for every holidaymaker.
1. The Texas State Capitol
This magnificent building was completed in 1888, in downtown Austin. As well as housing the offices and chambers of the Texas Legislature, it also houses the Office of the Governor.
True to Texan style the building is 302.64 feet high, the 6th tallest state capitol and taller than the US Capitol in Washington DC.
If there are special exhibits on display you may have to stand in line to enter, but mostly you will not have to wait to see inside.
2. The Space Centre, Houston
This is not only the leading science and space centre, but also to official visitor centre of NASA Johnson Space Centre.
It is home of Mission control and astronaut training. The centre was opened in 19921 and is one of the most visited attractions in the state.
There are over 400 permanent exhibits, with attractions, live shows, and theatres. Plan to spend the full day here. There is a café where you can get lunch.
3. Padre Island
This is the largest of the Texas barrier islands. It is also the largest barrier island in the world. You will find it along the southern coast of the Gulf of Mexico. You will know it by the pure white beaches at the south end.
The island is easily accessible by car, and there are several airports you can fly into, then rent a car.
There is a town on south padre island although it is sparsely populated, so if you choose to camp there, be sure to take provisions.
4. Sixth Floor Museum
You will find this museum on the 6th floor at Dealey Plaza in Dallas. It used to be the Texas School Book Depository.
The museum houses exhibits which deal with the life and death of president J.F. Kennedy, and this is the spot where according to investigations, Lee Harvey Oswald shot the president.
You will be able to learn all about that fateful day through films, photographs, and reports.
Plan on spending a half day here.
5. The Alamo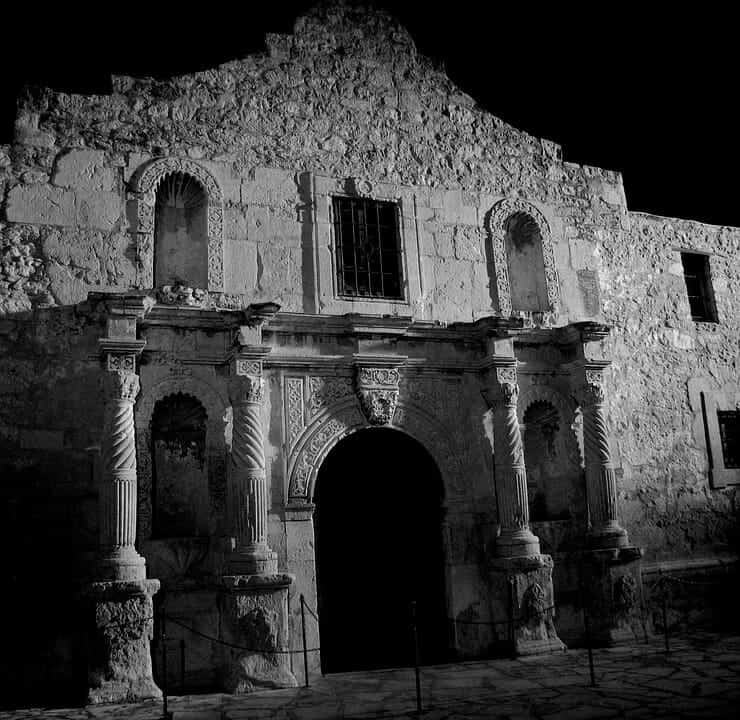 This mission is in San Antonio. It was originally called the Mission San Antonio de Valero and was founded in the 18th century. The mission was built to educate the American Indians.
The mission changed hands several times through the years, until it became the home of the 2nd Flying Company of San Carlos de Parras, when it was given the name of Alamo. Several Texan soldiers were based there and were killed during the Battle of the Alamo.
Learn all about the mission and the battle that took place there.
Allow yourself at least a half day to see this.
6. Houston Zoo
You will the zoo in Hermann park, Houston. It is home to over 6,000 animals and is a very popular tourist attraction.
This is a great place to spend a full day with the family as there are plenty of unique and inspirational activities about the animals.
There is a restaurant where you can get lunch so plan on being there for the full day.
7. Lady Bird Lake
This used to be called Town Lake, and you will find it in Austin. The lake is named after the first lady of the US namely Lady Bird Johnson.
Be aware that swimming is not permitted on the lake, although there are many water activities such as hiking around the lake and rowing on the lake.
There is a boat rental company where you can rent boats and kayaks and spend time on the water.
8. Houston Museum of Natural Science
This science museum is located in Hermann Park, Houston. It was opened in 1909 and attracts over 2 million visitors each year.
The museum is laid out over four floors with exhibits, a Planetarium, a butterfly centre, and giant screen theatre.
This museum is one of the most popular in the US, so you can expect it to be busy during school holidays, but it is well worth a visit.
9. National Historical Park, San Antonio
This is one of five missions which were built in the 17th, 18th, and 19th centuries. This is the 5th mission and the most well-known one. You will find it in downtown San Antonio.
The mission has been designated a UNESCO World Heritage Site. It will not take longer than a half day to look around here, but the area is very interesting, so you may want to stay for longer.
10. Zilker Metropolitan Park
You will find this at the juncture of Barton Creek and the Colorado River in south Austin. It is a great recreational area with many good hiking and cycling trails.
The Austin City Limits Music festival takes place here, as well as the Zilker Park Kite Festival so if possible plan your stay during those times.
11. Big Bend National Park
You will find this park in west Texas. It is home to over 1,200 species of plants, more than 450 types of birds, 75 types of mammal, and over 56 species of reptile.
As if that is not enough, you will also be able to see fossils and dinosaur bones and volcanic dikes.
The archaeological site dates back almost 10,000 years.
Plan on spending a full day here, there is plenty to see.
12. The Museum of Fine Arts
You will find this in Houston. It is one of the largest museums in the USA. The permanent collection covers more than 6,000 years of history and there are over 64,000 exhibits from six different continents.
The museum covers seven different buildings, so be prepared to spend a full day here if you want to see this. There is a cafe where you can get lunch during the day.
13. Lyndon B. Johnson Space Centre
This is the centre where human training, research and flight control are located. There are over 100 buildings in the complex which is why it is locally known as 'Space City'.
There are guided tours which will tell you all about the different missions and shuttle programmes.
This is most definitely the place to visit if you are interested in all things to do with NASA and space flight, and you should allow yourself a full day to look around here.
Be sure to check for upcoming events at the centre.
14. San Antonio River Walk
You may also hear this called Paseo del Rio. It is a network of paths and walks along the banks of the river in San Antonio.
This is a wonderful place to spend an afternoon, as it is full of bars, shops, public artwork, and restaurants. You will also find easy access to the five historic missions along the way.
The area is a pedestrian street with no vehicular access so is safe for kids.
During Spring there is the River Parade with flowery floats going down the river, so this is a nice time to visit.
15. Dallas World Aquarium
You will find this in the downtown area of Dallas. The zoo houses many animals that are endangered. The zoo was first opened in an old warehouse which had been gutted and then rebuilt. In 1992 the aquarium was opened.
This is a great day out for a family, and you can get lunch at the restaurant on site.
16. National Museum of the Pacific War
You will find this in Fredericksburg. The museum tells the story of the US Pacific Fleet which was led by Fleet Admiral Chester W. Nimitz.
The museum is on a six-acre site and the indoor museum is housed inside the old Nimitz Hotel.
This will take most of the day to look around, you should wear good shoes as you will be on your feet most of the time.
17. Palo Duro Canyon
You will find this canyon in the panhandle area which is near Amarillo and Canyon cities. This is the second largest canyon in the USA, reaching 20 miles across in some places.
The canyon is up to 1,000 feet deep in places and is well-known for the dramatic rock formations and steep walls.
This is an excellent area to hike, as well as take boats out. You can rent boats in either cities close by or join tours which will take you around the canyon.
18. Enchanted Rock
You will find this attraction about 17 miles north of Fredericksburg. Enchanted Rock State Natural Area covers the land between Gillespie and Llano counties and rises about 1,825 feet above sea level.
This is the largest mound of pink granite in the USA and is part of the Texas State Park System. The area is well-known as a walking and hiking spot. In fact, it is a great idea to take an RV there and stay a few days while you look around. Make sure you take plenty of provisions as stops are few and far between.
19. Hamilton Pool
You will find this about 23 miles west of Austin. It has been likened to an oasis in the desert. Hamilton Pool is a natural spring which had formed in the limestone and is fed by underwater rivers. This is the reason for the lush surroundings.
Notice the dep overhang at the far side of the pool, this is where the side has collapsed to reveal an underwater grotto.
Be sure to check for any updates on the weather before you set out.
Waterfalls frequently come over the lip at the top and down the 50-foot drop. This is a great place to spend an afternoon sunbathing or hiking in the area.
20. Kimball Art Museum
This museum is found in Fort Worth. Initially the collection was from the works of Kay and Velma Kimball although this has grown and now includes an extensive collection of works. Notable is the one by Michelangelo. It is his first painting named The Torment of Saint Anthony and is the only painting of his to be exhibited in the USA.
The Asian collection includes ceramics, shells, jade, and bronzes to mention a few. The African collections contain bronzes, wood, and terracotta.
This is worth taking your time and spending most of the day looking around.
21. Fort Worth Water Gardens
You will find these magnificent gardens in downtown Fort Worth. It used to be known as Hell's Half Acre when it was full of brothels and saloons!
Now the area is a wonderful display of modernist landscaping with futuristic angles and pools. Look for the quiet, meditational pool where you will find trees and waterfalls.
You will see a mountain in the centre of the park, which is in fact terraced concrete. Head for the centrepiece which is a pool with water cascading down the steps and platforms. You may think that this looks like something from a sci-fi movie, and you would be right as it was used in a scene for the 1976 movie Logan's Run.
22. University of Texas
You will find this in Austin. It is a public research university and was founded in 1881. The university is the 8th largest campus in the USA.
The Public Ivy is the centre for academic research, where you will find no less than seven museums and seventeen libraries!
You can take a guided tour of the campus or spend time on your own, and depending on how much you want to see, you should allow at least a half day here.
23. Jacob's Well
This is to be found in Wimberley and is a very popular swimming hole. It is also one of the most dangerous diving spots in the USA.
At first glance the round, blue pool is only 30 feet deep, so perfect for beginner divers. However, at the bottom there are a mass of tunnels and caverns which have led to the deaths of many divers who become trapped there.
So, if you plan to dive in the Well, be aware that all is not what it seems, and don't be tempted to follow any tunnels, or you might end up as another diver who went missing there!
24. Six Flags
This amusement park is to be found in San Antonio. It was the first business venture to be started in the vicinity in 1992.
This is an extremely popular attraction for young and old, so you can expect it to get very busy in the school holidays.
If you plan to spend more than one day there, you will be able to find hotels or motels in the area. You can also take an RV and camp close by, making this a great way for the family to have fun.
25. Congress Bridge Bats
These are to be found in Austin. The bridge is home to the largest bat colony in North America, said to number about 1.5 million bats!
You will find the bridge in downtown Austin, and each night from mid-March to November the beats will head out to find food.
It is also possible to take a cruise and watch the bats in the dusk.
If possible try to be there in August when the nights are hot and dry, and you will see bats emerging from dusk till dawn from under the bridge.
26. Moody Gardens
This is in Galveston. It is classed as an educational destination, although there is a golf course and a hotel in the area.
You will recognise the gardens by their pyramid shape, and there are three of them. They are the Aquarium Pyramid, Rainforest Pyramid, and the Discover Pyramid.
Another attraction is palm Beach where you will find lovely white sandy beaches and a freshwater lagoon.
This is a great place to head with an RV and stay a few days as there is plenty to see and do.
27. Munster Mansion
This Victorian mansion is located in Waxahachie. You will see that it has been painstakingly reproduced to appear exactly as the Munster's family home from the well-known TV series.
Touring the house is only available during October and Halloween, but it is free to visit.
If you are a fan of the show, then this should be on your list of things to see. It is perfectly replicated, right down to the fire-breathing pet who greets you as you walk in.
28. Dallas Museum of Art
This is located in the downtown area of Dallas. You will find over 24,000 exhibits dating from the 3rd millennium.
Be sure to visit the library where you will find over 50,000 volumes of books available to the public.
This is one of the largest art museums in the USA so allow yourself most of the day to see it.
29. Toy Joy
This toy shop is in Austin. This is for kids of all ages. It is a vintage toy shop which has something that everyone will remember from their childhood.
While you can buy 'normal' toys for your children here, the shop specialises in the more peculiar toy, and toys that you may have only bought from a catalogue when you were younger.
It will only take a half a day to see this, but it is worth a visit as it is so unusual.
30. AT&T Stadium
You may have heard of this as the Cowboys Stadium, as it used to be known this way. The stadium has a retractable roof and is the home of the Dallas Cowboys. It also hosts the Cotton Bowl Classic.
The area is frequently used for concerts, baseball games, and soccer matches, to name a few.
If you plan to attend any event here, be sure you book in advance, and arrive early to park and enter.
31. Royse City Futuro House
This unusual house is found in Royce, and right away you will think of a UFO. It is in fact one of the few remaining moveable ski chalets.
These Futuro houses were designed in the 1960's and were meant to be durable, cheap, and stylish to live in.
You may not be able to see the inside of the house, but the outside will give you an idea of what technology back then had hoped to mass produce. Unfortunately, only about 100 were made as people thought they were too weird.
32. Dallas Arboretum and Botanical Garden
This is found in east Dallas and you will see a series of gardens with a great view of the lake and skyline of the city.
The garden was finished in 1940. Look for the Women's Garden with tiered fountains and formal landscaping.
Make sure you check for discounts and special offers before your visit.
There is a visitor's centre and a gift shop, and a very pleasant Gazebo where you may get snacks and refreshments.
33. National Museum of Funeral History
This is in Houston. It is a very interesting collection looking at the history of funerals across the world. Look out for the African fantasy coffins, as well as the unique collection of JFK's eternal flame. While some may think of this as morbid, you will see some beautiful hearses, both driven and horse-drawn.
Look for the funeral bus which as legend has it was used to carry both coffin and mourners in San Francisco. When going up a steep hill, it tipped over and was later retired from service.
34. USS Lexington
You will find this ship docked in Corpus Christi, where it has been since 1992. It is now a museum open to the public.
The ship was nicknames the 'Blue Ghost' and was built during WWII. Make sure you wear sturdy shoes as there is quite a bit of walking to see this. Allow yourself a half day at least.
35. Stonehenge II
This unusual attraction stands in Ingram. It is a 60% replica scale of the Stonehenge you will find in the UK.
You will notice that instead of being toppled over, this Stonehenge is all standing. This is because the person who built then, has erected them to show what Stonehenge would look like before weather and erosion toppled them over.
A source of amusement is the two Easter Island Moai figures which he added at a later date.
36. Nasher Sculpture Centre
This museum is to be found in Dallas. It is the home of the collection belonging to patsy and Raymond Nasher. The collection is of modern and contemporary sculptures.
There are both indoor and outdoor galleries, with some permanent and others being changed regularly.
Plan on spending a half day at least here, and perhaps visit the Dallas Art District.
37. Marfa Lights
Perhaps you would like to try and solve the mystery of the Marfa Lights. Marfa is a town in the remote part of Texas, and you will find a viewing platform just outside the town where you can see the lights.
The orbs appear sporadically, and they are multicoloured, basket-ball sized balls which seem to float in mid-air.
Some people have attributed them to the quartz rock in the area, and even static electricity, although no-one is sure exactly what explains them.
38. San José and San Miguel de Aguayo Mission
You will find this catholic mission in San Antonio. It was founded in 1720. The first buildings were made of mud and straw and were then replaced by stone.
The new church was built in 1794 from local limestone and have been home to soldiers, bandits and the homeless, before being restored and opened to the public.
Allow a half a day to look around here.
39. The Devil's Sinkhole
You will find this interesting place in Rocksprings, and the best way to get there is to take an evening flight tour. These tours are available on Wednesday through Saturday in the summer and the reason to go there is to see the bats emerge from out of the sinkhole.
Originally, it was believed that the sinkhole was part of an underground cavern system which had collapsed. Another thought is that it was used as a burial ground for Native Americans. Whatever it was, it is now a very famous bat colony.
Make sure you book in advance for these tours.
40. Fort Worth Botanical Gardens
These gardens were established in 1934 and are the oldest gardens in the state of Texas. You will find over 2,500 different species of plant, both native and exotic in the gardens.
There is an admission fee to the Japanese Garden and the Conservatory, but admission to the other areas are free.
Visit the Four Seasons garden where you will see hundreds of Iris Lilies, and Chrysanthemums.
There is a Fragrance Garden which has been for seeing impaired visitors.
Allow yourself a half day here at least, although it is a great place to pack a picnic and spend longer.
41. Pecan Pie Vending Machine
You will find this unusual attraction in Cedar Creek. It is a full-sized vending machine which is restocked daily with home-made pecan pies.
The vending machine belongs to the nearby Berdoll Pecan farm who found that their pies were in such demand, they put up a 24-hour machine.
There are several other items all made with pecans from the farm so make a stop and treat yourself to one of the best treats in the USA!
42. George W Bush Presidential Centre
The centre was opened in 2013 and houses the presidential library as well as a museum. It is found on the campus of the Southern Methodist University in University Park, near Dallas.
Also, there you will find the George W Bush Policy Institute, and the offices of the G.W. Bush Foundation.
You will be able to see most of this in a morning or afternoon.
43. Terlingua Ghost Town
You will find this town in the town of Terlingua. It is an abandoned mining town where mercury used to be mined.
It was discovered in 1888, when someone found cinnabar, from which mercury can be extracted. By 1900 there were four mining companies in the area, although by the time the first World War had started, the mines were closing. By the end of the war it was a ghost town.
There is now a small community in the town. In fact, it was here that the first Chili cook-off in the world was held, in 1969.
44. See the Menil Collection
The Menil Collection is the name of the museum which houses the collection of the same name. There are over 17,000 prints, drawings, paintings, sculptures, and photographs in the museum. You will also fine very rare books here. The museum is located in Houston.
There are permanent exhibitions by Byzantine, Warhol, and Rothko, to name a few, and regular temporary exhibits.
Allow a day to see this collection, and perhaps spend some time in Houston as there is plenty to see in the city.
45. Waco Mammoth Site
This collection of mammoths is found in Waco. It is the largest collection of Columbian mammoths to have died in a single event.
The remains were discovered in 1978 by two men who were hunting along the river and found a very large bone. 16 mammoths were removed from the site and are still held in storage in Baylor, while the area is still full of fossils. You can walk above the dig and see the remains which are still embedded in the dirt.
It is widely thought that they died in a mudslide about 68,000 years ago.
46. McDonald Observatory
This is found in Fort Davis and is located on Mount Locke which lies in the Davis Mountains. The observatory forms part of the University of Texas and produces 'Star date' which is a daily radio program of items related to astronomy.
Make sure you check for upcoming events and tours.
You may look around yourself or take a guided tour. Needless to say, the view from the observatory is spectacular.
47. Buffalo Bayou Park Cistern
This 90-year old underwater reservoir is found in Houston. The underground cistern was built in 1926 and was used to supply water to the city. It was one of the first underground reservoirs to be built.
The reservoir was decommissioned in 2007 and developed as a park for the public. There is a tunnel to enter the park with a railed walkway and some internal lighting. Although loud noises are not allowed, the concrete walls ensure a 17-secong echo. This is not a place for anyone who has a fear of being inside dark spaces.
48. Bullock State History Museum
This history museum is found in Austin, and the mission is to 'tell the story of Texas'.
There are three floors of interactive exhibits, the first floor being called 'Land', the second 'Identity', and the third floor 'Opportunity'.
There is also an Imax Theatre which has several shows each day.
Allow yourself most of the day to look around here.
49. Mayfield Park
This is located in Austin. It is a free park, open to the public, and filled with peacocks and peahens. The park is well-visited and known for the towering palms, delicate water lilies, koi ponds, and of course the peacocks and hens. You can also expect to see frogs, fish, and turtles in the ponds.
The park is often used for weddings and family events and is a lovely place to spend a quiet afternoon.
50. Morgan's Wonderland
This theme park is in San Antonio and is an attraction for guests of all ages. Originally the park was built by Gordon Hartman who had a disabled daughter Morgan. He designed the park for her to enjoy.
The park is free for anyone with special needs, with a small fee for others.
The park is great for kids of all ages, whether they have special needs or not, and is a great family day out.
51. Barney Smith's Toilet Seat Museum
This interesting attraction is found in San Antonio. Every inch of the walls in the museum is covered with toilet seats and lids decorated in ways you would not believe!
Smith even encourages visitors to add their own toilet seats to his collection, so if you have a seat you would like to bring, Barney will find a place for it on the wall somewhere!
52. Padre Island National Seashore
This is an area rather than a particular spot. It is located just off the south coast of Texas. Quite the opposite of Padre Island, this area is a long beach of nature preserve.
There is camping available, making this a great place to take an RV for a few days, although most of the beach requires a four-wheel drive vehicle.
Make sure you check for any park closures due to adverse weather conditions.
If you enjoy walking, then this is a good place to head out and enjoy the scenery.
53. Webb Gallery
You will find this in Waxahachie. It contains artefacts of many secret societies. The collection is literally overflowing with items such as hand-painted banners, memory jugs, quilts, among others.
You will also find that the museum plays host to several musical events through the year, with some interesting speakers and performances.
You should book in advance to attend any event, and spend a few hours looking around the museum.
54. Children's Museum of Houston
This museum is one of 190 children's museum in the USA, and one of 15 in Texas. It was opened in 1980, and relocated to the Museum District in 1992, where you will find it now.
You will find many interactive activities for children of all ages, with the Institute for Family Learning on the second floor.
Plan on spending a full day there, you can buy snacks and refreshments at the café and enjoy the day.
55. See Ms Pearl
This will be the largest squirrel you will ever see! Standing at over 14 feet high, Ms Pearl is a famous spot for tourists to have their picture taken. You will find her near Cedar Creek.
Ms pearl is clutching a pecan in her hand and shows you the way into a delightful gift shop where you can buy all sorts of interesting goodies.
Next door is the Berdoll Pecan farm, where you can take a tour before heading to the gift shop, and on with your journey.
56. Southfork Ranch
For all those 'Dallas' fans, this is a 'must see' place. You will find the ranch in Parker, which is about 25 miles north of Dallas. You can just imagine JR Ewing striding out of the front door and off to make some money! In fact, a memorial service was held there after the death of Larry Hagman, who played the infamous JR. You will find a memorial book in the JR Ewing Room.
57. Dinosaur Valley State Park
This park is in Glen Rose. The Paluxy River runs through the park, and there are massive dinosaur sculptures placed around for kids to look at.
You will be able to see the footprints of the extinct creatures which are preserved in limestone. Whatever you believe about dinosaurs, this is a great park to let the kids run wild, or to enjoy a picnic.
58. Perot Museum of Nature and Science
This is found in Dallas and is often just called the Perot Museum. It is a natural history and science museum and is set out on two campuses. There are 11 permanent exhibit halls with a theatre and learning laboratories.
Many of the films which are shown are partnered with National Geographic.
Plan on spending at least a half day here, although you can buy snacks there and stay longer.
59. Bracken Cave
On select summer nights you will be able to see the largest bat colony in the world here. You will find this in San Antonio. It is estimated that over twenty million bats live in the cave between March and October. They only come here for a short while, flying 1000 miles from Mexico to give birth to their young.
This is where you can find the Mexican Free Tailed Bat which is the state bat of Texas.
To see this amazing site you must contact Bat Conservation International to check which dates are available to view them.
60. Houston Livestock Show and Rodeo
You may also hear this called Rodeo Houston. It is the largest livestock exhibition and rodeo in the world. You will also be able to watch one of the richest regular-season rodeo events there.
The show lasts 20 days and features livestock competitions, rodeo action, concerts, pig racing, and barbeque, to mention just a small number of events.
The International Wine Competition also takes place during the show.
This is truly one of the best attractions of the year and if possible, you should get there for a full day at least, if not longer.
61. Balmorhea State Pool Park
This is a great place for swimmers and scuba divers alike. It is the world's largest spring-fed pool. It is fed by the San Solomon Springs and was built in 1930.
The pool is perfect for beginner divers as the water is crystal clear and is no more than 25feet deep, with a constant temperature of 72-76 degrees. There is also no chlorination as the water flows in and out all the time.
There is a shop nearby where divers can fill tanks and hotels in the area where you can stay overnight.
62. Eat something deep-fried at the State Fair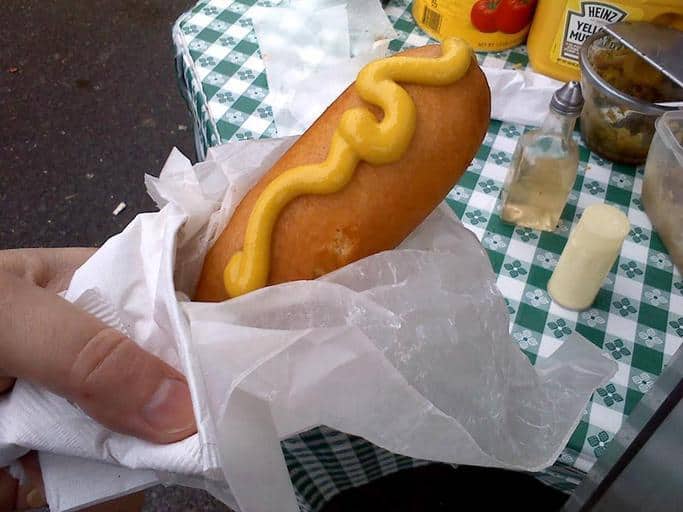 The State Fair is held in Dallas every year and is well worth booking into accommodation to spend a few days here as there is so much to see.
One thing to try is fried food, literally everything you can imagine is fried. Try corn dogs, chicken fried lobster, funnel cakes, bacon and cinnamon rolls, and even strange things such as ice cream, mars bars, and beer! Who would have thought of that!
63. Caverns of Sonora
These caverns are found in Sonora, and you will notice the unusual names of the formations. Expect to see such formations as popcorn, bacon, and straws as you walk through the caverns. There are in fact scientific explanations for the odd names.
The caves were found in 1905 and were formed because of slow moving water which was rich in mineral deposits.
The caves were opened to the public in 1960. Be sure to look out for the formations of butterfly-shaped helictites.
64. Fort Worth Zoo
This is found in Fort Worth and was founded in 1909 with a single lion, two bear cubs, a coyote, one peacock, one alligator, and a few rabbits.
You can now expect to see over 7,000 different native and exotic animals. Look out for Raptor Canyon which is home to Crowned Eagles, and Flamingo bay where you will see over 70 flamingos. Cheetahs and Meerkats are among the many other animals you can see.
You should allow a full day here. There is a café where you can get lunch or snacks.
65. The Painted Churches of Texas
These are to be found in the town of Schulenburg. There is a total of twenty churches all with the most amazing paintings inside them. They were painted by German and Czech immigrants in the 19th century. The walls, ceilings, and even the alters have been painted using stencilling in some cases, as well as marbling. You will notice that many of the inscriptions are in German or Czech.
St Mary's is the most ornately painted and is often called the 'Queen of the Painted Churches'.
Allow a half day to see these amazing churches.
66. Natural Bridge Caverns
You will find these in San Antonio, they are the largest known commercial caverns in the USA. The name was given to them because of the 60 ft limestone bridge across the entrance. There are some very unique rock formations inside, with the deepest part being 180 feet below the surface.
The caverns are considered to be living, so care should be taken when walking through them.
Allow yourself a half day to see these.
67. 1800's Alien Grave Site
This is to be found in Aurora. It is said to be the place where a UFP pilot crashed in the 1800's. According to the Dallas Morning News from April 19, 1897 a mystery airship crashed there, destroying a windmill and most of a garden before crashing into the ground. Unfortunately, the pilot was also killed although the locals did drag him out of the wreckage. He was described as 'Martian and petite', and they buried him under the tree in the cemetery.
Look out for the historical marker which shows the spot.
Over the years many petitions have been made to exhume the body, all of which have been denied.
68. Lyndon B. Johnson Library and Museum
You will find this in the grounds of the University of Texas in Austin. There are over 45,000 million pages of historical documents which are kept there.
Be sure to visit the top floor which is a replica of the Oval Office as it was during Johnson's presidency.
There are many permanent exhibits as well as temporary ones, and both the library and the museum are open every day apart from Thanksgiving, Christmas, and New Year's Day.
69. Elisabet Ney Museum
This museum is found in Austin and houses the life's work of the sculptor Elisabet Ney. This museum is one of the oldest in Texas.
Her works included bronze sculptures, as well as plaster and marble depicting literary and political figures such as Lady Macbeth, Sam Houston, King Ludwig II, to mention a few.
Allow at least a half a day to see this museum.
70. San Jacinto Battleground Site
This historic site is located just off the Houston Ship Canal in Harris County. You will see the location of the battle of San Jacinto monument here.
Be sure to take the elevator to the top of the monument where you can see the USS Texas and the canal.
There is a theatre where you can watch a short movie titled 'Texas Forever! The Battle of Jacinto'.
71. Taste Texas Barbeque
Your visit to Texas would not be complete without tasting barbeque, and you will find plenty of places where you can get this.
Every town has at least one barbeque place, with specialities such as beef or pork ribs and brisket flavoured in many different ways. Some are spicy, others are sweet, some have mesquite rubs, while some are peppery. Sides may include things like mac & cheese, beans or even banana pudding.
If you enjoy meat, then you will certainly enjoy a plate of authentic barbeque!
72. South by Southwest
This is an annual gathering of film, interactive media, conferences, and film festivals taking place in Austin during the month of March.
This is also where you can find many trade shows, festivals, and other events, normally over a period of about 10 days.
You will find the music festival runs for seven days while the films run for nine days. If you plan to stay more than a day, then be sure to book accommodation in advance.
73. Buckhorn Saloon and Museum
You will recognise the salon in San Antonio by the giant longhorn heads which adorn the outside. This 131-year old museum is actually a bar where you can get a pint of beer and admire the decorations which hang from the ceiling and on the walls.
Look out for the 10,000-year-old prehistoric Elk and enjoy a beer in this unusual place.
74. Dealey Plaza
This is a park in the centre of Dallas, sometimes referred to as the 'birthplace of Dallas'. It was also the location of the assassination of JF Kennedy in 1963.
The historic district also showcases the grassy knoll where the assassination took place, and from here you can also visit the Book Depository, so allow yourself a full day in this area. There are plenty of cafes where you can get lunch.
75. McKittrick Canyon
This canyon seems to be right in the middle of the Texan desert. In fact, when all around is arid, this area is like a hidden oasis.
You will find this in Culberson County, in the Guadalupe Mountains. There is a visitor's centre which has a trail leading to the canyon, and then to a small cave where you can see stalagtites and stalagmites. Further along you will come to the canyon where you will find instead of cacti, beautiful pines, ash maple, and wildflowers.
If possible try to visit the canyon in late October when the colours are at their best.
Allow yourself a full day in this amazing place. Better still, take a packed lunch and enjoy the beauty of this unexpected spot.
76. San Antonio Japanese Tea Garden
You may also hear these called the Sunken Gardens. They are in San Antonio and set in an abandoned limestone quarry. The tearoom was opened in the early 20th century.
Apart from tea, the garden hosts cultural events. There is seating for 2,700 visitors.
Although it will not take too long to see this, it is worth taking a look at the spectacularly maintained gardens, and then having a cup of tea before heading on your way.
77. Texas City Memorial
The memorial is to mark the day when Texas City was destroyed by a series of exploding ships.
On April 6th, 1947 crowed had gathered to watch a fire on board USS Grandchamp. Unfortunately, the cargo which was on fire was 2,300 tonnes of ammonium nitrate. The catastrophic explosion could be felt 10 miles away in Galveston.
The explosion levelled around 1,000 buildings, sending a 15-foot wave over the shore. The initial blast killed 581 people, including most of the fire department.
The memorial is here to remember the people who were killed and then buried there.
78. Houston Museum District
This district is comprised of 19 museums, cultural centres, and galleries. There are science, history, and art museums all within walking distance of each other.
All the museums offer free entry days, with 11 of them being free all the time.
The area is closed to vehicles and walking, or cycling is perfectly safe here.
Allow yourself a full day to see some of the museums. You may want to stay longer as there is plenty to see and do.
79. Dublin Bottling Works
This bottling factory is one of the last to still make use of real cane sugar instead of fructose corn syrup.
This bottling factory fell out with Dr Pepper, who was their competition, because they refused to use artificial sweetener.
The site continues to bottle soda without sweeteners. There are guided tours and tastings afterwards for you to make up your own mind about their choice. There is also a gift shop on site.
80. Sea World
You will find this in San Antonio on the west side of the city. This is the largest of the three parks in the Sea World chain.
Look out for the Dolphin Lagoon with the underwater viewing centre, and the Explorer's Reef, where you can see sharks and sting rays.
This is a great place to take a family and spend a full day.
81. 1940 Air Terminal Museum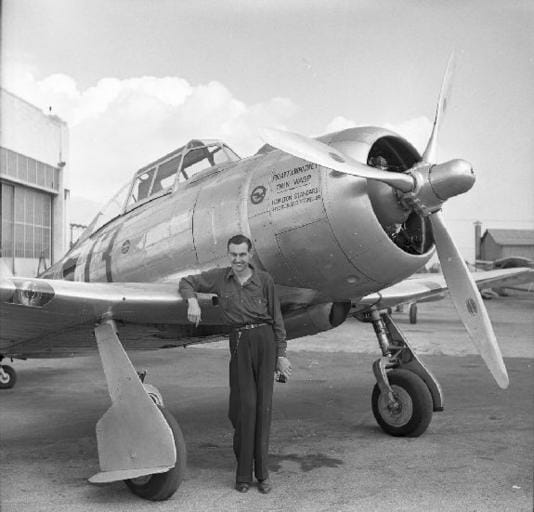 This terminal is dedicated to the history of aviation in Houston. The terminal was abandoned in the 1940's when Houston needed longer runways. It fell into disarray for some time before being restored to its former glory.
In 2004 the museum and terminal opened to the public. You will see many objects of interest, as well as the terminal with a collection of exhibits telling the story of aviation in that time.
Allow yourself a half day to look around here.
82. Cadillac Ranch
You will find this interesting attraction in Amarillo. It was made in 1974 by members of the art group called Ant Farm. The collection is made up of mostly old, running used or junk cadillacs, showing the evolution of this iconic car through the ages.
Occasionally the cars are repainted and once they were used to make a film where they were all painted white. Another time they were all painted pink, and ten years later all were painted black.
Finally, in 2012 they were painted all colours of the rainbow, so who knows what colours they will be when you arrive! It is an interesting collection and worth stopping to see.
Look out for this along Route 66 and stop at the unusual attraction.
83. Guadalupe Peak
You will find this landmark in Culberson County. It is the highest peak in the state and is marked by a big silver pyramid.
The attraction stands at 8,749 feet above sea level. It was originally placed there to commemorate the 100th anniversary of the Overland mail trail, which was disbanded in 1861.
If you are an avid hiker, then this should be on your list to do, although it is a strenuous hike to the summit.
Be aware that the summers get very hot in Texas, and the weather changes dramatically in a very short period of time.
84. The grave of Lee Harvey Oswald
This is found in Fort Worth. You will remember that he was the man who shot and killed President John F Kennedy.
Oswald was buried here with no mourners or representatives, so reporters were asked to carry the coffin.
The site has been vandalised over the years, with the headstone being stolen on the 4th anniversary afterwards.
Conspiracy theories abound, as you would expect, but whatever you believe, this is the 'official' spot where he was buried.
85. Try some wood-grilled oysters
For an out-of-the-way place with some of the best oysters, you should head to Gilhooley's in San Leon.
While this may not look anything to get excited about from the outside, the wood-fired roasted oysters topped with a dollop of parmesan-garlic butter will take you back for more!
86. Hueco Tanks
You will find this in El Paso. These are natural catch-basins which have been covered in drawings from thousands of years ago.
The rock formations catch and trap the water in this arid area, thus meaning the survival of the tribes that lived there.
Some of the pictographs date back to 6000 BCE. Tours are free to the park, but you must book them in advance as only a certain number of visitors are allowed in at a time.
87. Visit Blue Bell
You will find this creamery in the small town of Brenham. You can join a guided tour around the factory to see how this delicious ice cream is made.
At the end of the tour you get to sample some ice cream and can also visit the gift shop and country store.
Although the visit and tour will not take more than an hour or so, it is well worth it for the samples afterwards!
88. The Galleria in Houston
If you are a shopaholic, then you should have this on your list of things to do. It is found in the Uptown area of Houston. Inside the complex there are two hotels and a private health club.
The reason for visiting here is the fact that there are no less than 375 stores in one place! This is the largest mall in Texas, and the 7th largest in the USA.
Plan to spend the full day there, as there are plenty of restaurants and many things to see and do.
89. See a rodeo
Head to Fort Worth for the Stock Show and Rodeo which is held there once a year. Normally this happens between mid-January and early February.
There are numerous different events during the show, with the rodeo being one of the most popular.
Be sure to check for upcoming events and evening performances.
Plan on staying a full day as there is plenty to see and do, and of course, plenty to eat.
90. Try a craft beer
Texas has recently become well-known for craft beers. There are microbreweries in many towns and cities now, with some of the best craft beers on offer.
One of the oldest craft beers in the state in Shiner, and you will find this delicious beer at many small bars.
Often you will be able to see the whole brewing process through a glass window in the bar while you are sipping your beer.
91. Hermann Park Japanese Garden
Texas is not where you would expect to find a Japanese Garden, but in the town of Hermann you will discover this amazingly tranquil garden.
Wander through the immaculate paths and discover bridges, waterfalls, cherry trees, and stone paths. Then head to the teahouse for a cup of traditional Japanese tea.
There is a small gift shop there where you can have a look at some Japanese tea-sets and other interesting things.
92. Find a lake
Texas has many lakes which are well worth visiting, especially if you enjoy outdoor activities.
Lake Travis, Lake Conroe, and Lake Livingstone are just a few. Most lakes have campsites where you can park an RV and spend a few days.
Bring your own flotation device such as an inner tube or lilo and enjoy the waters. You can sometimes rent jet-skis or pedal boats for the more energetic.
93. Texas Discovery Gardens
You will find this garden in Dallas. What makes this so different and special is that it is the first garden in Texas to be certified as 100% organic.
Be sure to explore the butterfly area, and the native wildlife pond. The scent garden is best viewed in late afternoon or early in the mornings. The heirloom and shade garden add the finishing touches to this amazing place.
This is a perfect spot to take a picnic and enjoy nature at its best.
94. The Kettle House
If you are interested in weird and unusual buildings, then you should plan on seeing this. The tiny house is in Galveston. It is hurricane resistant and called a kettle house for obvious reasons.
You will notice that most of the houses in the area are built on stilts, while this little house is not. The house is squat and sturdy and has withstood Hurricane Ike and many other adverse weather conditions.
So next time you plan on building your own house, remember the Kettle House!
95. Shangri La Botanical Gardens
You will find these gardens in the town of Orange. They have been named as the most beautiful botanical gardens on more than one occasion, and once you get there you will understand why.
There is a total of seven different gardens, as well as an educational discovery centre.
You will be able to take a boat tour around on the lake and see the gardens from a different angle.
Allow yourself at least a half day to see these.
96. Wyler Aerial Tramway
This is found in El Paso and takes visitors to the top of Ranger Peak in the Franklin Mountain State Park.
The views are spectacular, and you will find yourself up at 1,000 feet high at the top. The tramway is a single span. This means that there are no towers halfway up, and the total length of the cable is half a mile.
This is not for those who are scared of heights, but the views are amazing on the way up.
97. Boot Hill Cemetery
You will find this cemetery in Tilden. The cemetery is located downtown and has been there since 1858. It used to be known as Frio Rio, and then the name changed to Dog Town, after which it became Boot Hill Cemetery.
Legend has it that the name is because of the number of unusual deaths, many of whom were assassinated, committed suicide, were shot, or thrown off their horses.
Look out for the grave of a member of the infamous Dalton gang.
98. See the Big Tree
You will find this amazing specimen in Rockport. It is the oldest Oak in Texas and is absolutely monumental!
The tree is estimated to be about 1,500 years old and has a trunk of over 35 feet, with a height of 44 feet.
The tree has survived hangings, hurricanes and even the bombardment of the nearby town of Lamar. So important is this tree that during the drought of 2009 and 2011 the volunteer fire department spent 12 days spraying 13,000 gallons of water on it.
Make sure you get some photographs of this amazing tree.
Be aware that the tree is protected, so don't try to break a branch or even touch it as State Park Police will apprehend you!
99. Visit Kiddie Park
This is the oldest amusement park in the USA, and it is found in San Antonio.
This is a park with a difference as there are no long lines. It is simply there for children aged 12 and under.
The park was built in 1925 and some of the original rides are still in operation. Head for the smiling School Bus, or the Ferris Wheel with its tiny boxes for the little ones to sit in.
There is one ride which is powered by the children, namely the train which is run on pedal power.
This is a great place to take the younger kids, and no doubt they will want to stay the whole day!
100. Buy some Boots
Whether you fancy country music or not, if you visit Texas, you need to go home with your own pair of boots! There are great bootmakers in Austin, Abilene, San Antonio, and Amarillo. In fact, most cities will have a store where you can pick up a pair.
Conclusion
Texas is a state where there is simply so much to see and do, as well as many different types of foods to taste. Whatever you want from a holiday, Texas will be able to provide it in a grand style.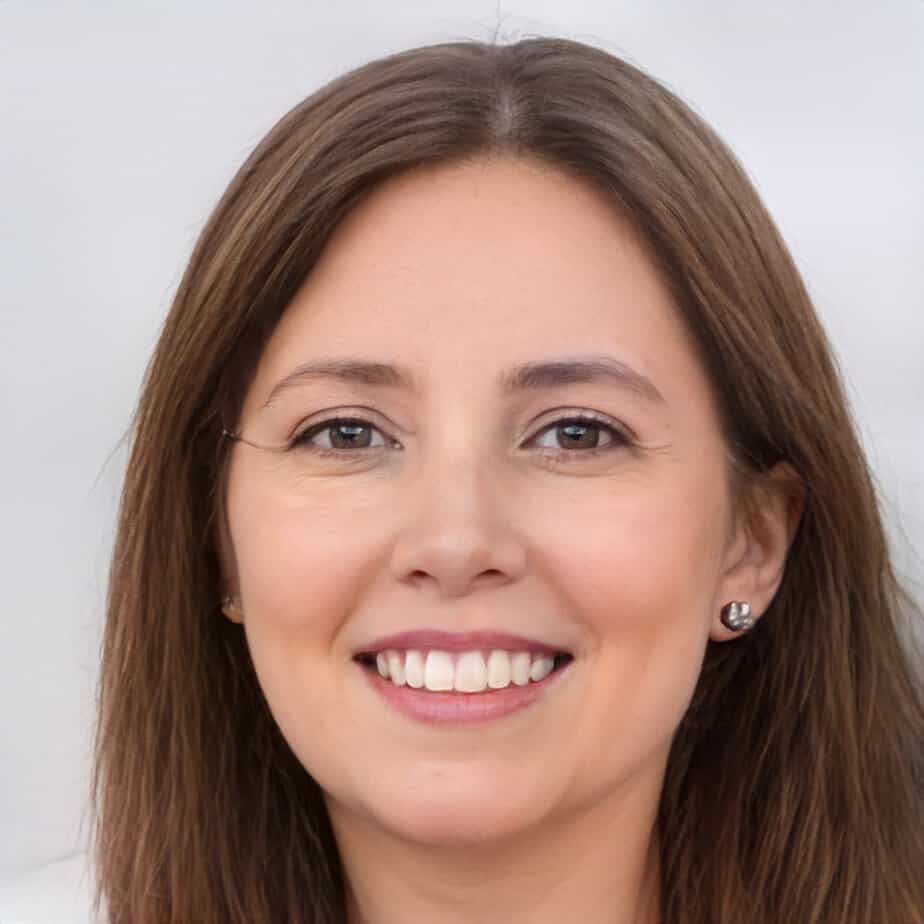 Jill Miller is the founder of Your RV Lifestyle. Trading corporate America for the open road, Jill, along with her partner Jose, began their RV journey, making an unconventional start by wintering in New Jersey. A natural adventurer, she was motivated by a desire to explore the USA and beyond, embracing the varied landscapes, communities, and cultures across the country.
For Jill, the allure of RV living was not about material accumulation, but rather the pursuit of an adventurous, fulfilling lifestyle. A lover of golf, bicycling, hiking, and line dancing, she has carried her passions across the country, engaging with them in diverse settings. Jill's commitment to the RV lifestyle came after years of careful research, numerous consultations with RV owners, and personal trials, including living in a rental RV.