The state of New York is in the north-eastern part of the USA. It is the fourth most populated state in the USA. The largest city is New York City where there is a population of over 8.55 million. You will find a diverse geography here, with mountains and oceans, rivers and lakes.
There are many interesting landmarks throughout the state including some of the most visited places in the world. There are over 200 colleges and universities in the state, some of which have been ranked in the top 40 in the world.
Cuisine is vastly different in every area you visit, depending on the culture of the inhabitants. Be prepared to try different types of food, and explore the many places in the state. Don't be afraid to ask questions – New Yorkers will gladly tell you all about their state!
1. Central Park
You will find this park in Manhattan. It covers over 843 acres and is the most visited park in the USA, drawing an amazing 40 million visitors each year. It has also been the subject of more movies than any other location in the world.
Pack a picnic lunch, or buy some local cuisine, and spend an afternoon here. Who knows who you will see! You may even get to watch a movie being made!
2. One World Observatory
This observatory is in Manhattan, and you will find it in the tallest building in the western hemisphere. The observatory is on the 100th floor, and can be reached via the 'Sky Pod' elevator which will get you up there in just 60 seconds.
There is an interactive tour which is highly recommended. You will be able to see videos of the building of the tower, along with learning about the history of the city.
At the top you will have a 360-degree view of the Manhattan skyline. You will find three cafes for casual snacks, small plates, and cocktails. There is also a restaurant with full dining features, although be sure to make reservations if you want to visit here.
3. 9/11 Memorial
You can visit this relatively new museum to pay tribute to the events of 9/11. The museum is dedicated to all the victims and is full of artefacts, recordings, photographs, and personal accounts of the day.
Be prepared for this to be an emotional visit, although it is one that you may want to make if you visit New York. The visit to the museum will take a half a day, although you may want to take some time to look around the area.
4. Gracie Mansion
This is the official home of the Mayor of New York City. You can take a tour of the mansion only on Tuesdays, and only at the times of 10am, 11am, 2pm, and 3pm.
Look out for the art and architecture as well as the furniture and books which are displayed. All of them reflect an important part of the history of the city.
Allow yourself a half day to do one of the tours, and see the gardens of the mansion. Keep an eye open for the mayor or his family, who do appear from time to time.
5. Empire State Building
You will find this in midtown Manhattan. It is 102 stories high, with the roof being at a height of 1,250 feet. If you include the antennae, the height is 1,454 feet high, making it the fifth tallest completed skyscraper in the USA, and it is also the 28th tallest building in the world.
There are observation decks on level 86 and 102, and these are visited by over 4 million people every year.
The building has been filmed in many movies such as King Kong, which was the first time it was filmed, in 1933. It has also been included as one of the 'Seven Wonders of the Modern World'.
You can buy your ticket online so you avoid the queues.
Plan to spend a whole day in the area, although a visit to one of the decks will only take a half day. The area has plenty to see and do, so enjoy yourself looking around.
6. National September 11 Memorial and Museum
The memorial and the museum are located at the site of the World Trade Centre, where the Twin Towers were.
Take your time looking at the forest of trees and the two square pools in the centre. This is the exact place where the Twin Towers stood. The museum and memorial were opened to the public in 2014. Over a million visitors came during the first three months, and you should be prepared to be moved when you see it.
There are private tours which are often hosted by family members or first responders.
Allow yourself a half day to see the memorial and the museum, then spend some time in the area as there is plenty to see.
7. General Ulysses S. Grant Memorial
You will find this in Morningside heights, Manhattan. It is a memorial and final resting place of General Grant, who was the 18th president of the USA. His wife Julia Dent Grant is buried close by.
There is a very informative Visitor's Centre where staff will answer any questions you may have.
The Memorial is free to the public, but it is only open on Wednesday to Saturday. It will only take a short while to see the memorial although the area is interesting to explore.
8. Chrysler Building
This building is easily spotted, as it is a very large triangle of Art Deco architecture. It is without a doubt, the most eye-catching skyscraper in NYC.
If possible, try to visit at night time when the windows are ablaze with lights. Notice the giant eagles instead of traditional gargoyles. Look out for the relief sculpture of racing cars and chrome hubcaps.
When it was being built, there was a race for the tallest building in Manhattan. The Chrysler won the race, but was very soon relieved of that crown by the Empire State Building in 1930.
9. One World Trade Centre
You may have heard of this as Freedom Tower. You will find it in Lower Manhattan. This is now the tallest building in the western hemisphere, and the 6th tallest in the world.
The total height is 1,776 feet tall. You may notice that the height in feet (1,776) is also the year of the Declaration of Independence.
Make sure you take a camera as this is an amazing thing to see. Spend a bit of time looking around the centre, take a ride up to the observation deck and enjoy the fantastic views.
10. Intrepid Sea, Air, and Space Museum
This is an American Military and Maritime museum which is to be found in New York City. You will find it on Pier 86 on the west side of Manhattan.
Here you will be able to see exhibits about the USS Intrepid, a Concorde SST, submarine USS Growler, and the Space Shuttle Enterprise.
The museum was opened in 1982, and is very popular with tourists. Plan to spend a full day here. There is a café where you can get lunch or snacks.
11. Statue of Liberty
While you may have seen pictures of this statue, nothing will prepare you for the sheer size of it! The statue, which is made of copper, was presented to the USA by French sculptor Bartholdi in October 1886.
The lady represents Libertas, a roman goddess. She has a torch above her head in her right hand. In her left hand she has a tablet with the date of the Declaration of Independence carved on it. At her feet, note the broken chain.
This is the first sight most immigrants see when they arrive from abroad. You can get onto the island and see the statue by taking a ferry, or one of the many cruises offered in the vicinity.
Buy your tickets online to ensure you get to see it when you want to.
Plan to spend a full day here, and be sure to take your camera!
12. Cycle along the Hudson
If you enjoy cycling, then this is a great way to see the sights along the Hudson river. Head to the west side of Manhattan. You will find cycle docking stations along the way, making it easy for you to rent one, and return it when you are finished.
The cycle path runs from north to south along the river, right at the edge. There are many cafes where you can stop for lunch, or take your own and stop wherever you please.
13. Theatre District
There are over 40 Broadway theatres in New York, and each year 13 million people visit them. Most of the theatres are in the well-known theatre district which is between 41st street and 52nd street.
Each season brings new shows and plays. Sometimes there are reruns of old favourites. The spring and fall seasons are where you will get the best deals, so be sure to check these times out. Most theatres will offer discounts at this time.
Treat yourself to a night in a hotel, then enjoy a show and a meal.
14. Times Square
Many years ago, this area was known for vice and drugs, but it has been changed and become a place where people get together. The most well-known time is New Year's Eve, where the area comes to life, with a spectacular countdown and firework display.
If being in the midst of huge crowds does not appeal to you, then head for the Visitor's Centre where you can see the New Year in on a smaller scale, and with a little less noise.
15. African Burial Ground
You will find this in Lower Manhattan. In 1991, at the start of a construction project, a burial ground of slaves was discovered. More than 400 caskets were uncovered, dating back to when New York had more slaves that any other US city.
There is a great Visitor's Centre where you can learn all about that era of American-African history.
Allow a half day to look around here.
16. Liberty Island
This is the island where you will find the Statue of Liberty. It used to be called Bedloe's Island but was renamed in 1956.
Most ferry tickets you buy will include a self-guided tour of the island. Most of these tours last about 40 minutes.
Be sure to stop in at the Information centre where you will learn about the statue and its history.
Access to the Crown is limited so if you plan on doing this, you must book in advance. You must also be able to walk up at least 146 steps in a confined space.
Plan to spend most of the day on the island, there are cafes, where you can get refreshments and snacks.
17. Bushwick Street Art
This neighbourhood is in the northern area of NYC and is historically comprised of Germanic immigrants and families. Since the late 20th century this has branched out to include Hispanic families.
If you are interested in street art, then you should plan a visit here. Empty walls seem to cry out for paint on them, and national as well as international artists have put their marks here. Look for names such as Banksy, ROA, Shepard Fairey, and Veng, to name a few.
All the walls are painted with the consent of the owners. The project, which was started by Joe Ficalora in 2012, has grown tremendously. It is called the Bushwick Collective.
Plan to spend a day here. Try to spot as many pictures as you can, and see how many names you recognise.
18. Brooklyn Brewery Tours
The brewery in Brooklyn has been making beer since 1988. They now produce a wide range of beers which you can buy in the shop.
Make sure you try a Brooklyn Summer Ale, and their Brooklyn Black Chocolate Stout, which is a new addition to the range.
Make sure you check the opening times and upcoming events.
Take a tour through the brewery – they are free – and learn about how these beers are perfected. Be aware that the tours run only on Saturday and Sunday, on the hour from 1 – 5pm, 1-4 pm on Sunday.
19. Rockefeller Centre
This area is described as one of the greatest projects of the Depression period, and was declared a landmark in 1985, as well as am historical landmark in 1987. Most people associate it with the annual lighting of the Christmas tree.
There are in fact 19 buildings in the complex, which you will find between 48th and 51st street in New York City.
This area is well-known for shopping, dining, and exploring. It is also home to many amazing sculptures and paintings. You may recognise some tv shows which were filmed there such as the Today Show, and Saturday Night live.
If you enjoy ice skating, then head there for a few hours. Plan on spending full day here as there is so much to see and do.
20. City Hall
This has been the home of New York City's government since 1812. It is the oldest city hall in the USA. An interesting point is that it is still used for the original purpose. You will find it facing the Brooklyn Bridge, in Lower Manhattan.
It is a good idea to take one of the many tours available. This will take you through the marble hall, the governor's room, and where, for a short while, Abraham Lincoln's coffin lay in state in 1865.
It is important that you book this tour in advance as they fill up quickly.
21. Roosevelt Island Tramway
The tramway was the first aerial tramway in the USA, having been opened in 1976. It spans The East River, connecting Roosevelt Island and Upper East Side, Manhattan.
This was one of the first forms of mass transport and is still one of the few which uses a MetroCard.
The views of Manhattan are fantastic. A point to know here is that the movie 'Spiderman' was filmed in the tramway.
Plan to spend a half day on the island, although you may decide to stay longer. There is plenty to de and see, and cafes to eat and drink.
22. New York Historical Society
This is the oldest museum in New York, having been opened in 1804. You will be able to learn all about New York in years gone by.
Look out for things like theatre artefacts, and unique clothing. You will see exhibits of daily life from that era.
Plan to spend a half day in the museum.
23. Ellis Island
This was the entry port for over 12 million immigrants from 1892 till 1954. If you are interested in tracing a relative who came to the USA, then this is a good place to start.
The Museum if filled with many interesting things about the country and the people who arrived there.
You can take the 'Hard Hat Tour' which is guided, and 90 minutes long, or you can head off on your own and explore the island.
You will be able to learn all about the Island of Hope, Island of tears on your tour.
It is a good idea to plan a whole day here, be sure to book your ferry in advance to avoid disappointment.
24. Washington Square Park
You will find this public park in Greenwich Village, in Lower Manhattan. In the centre you will find the Washington Square Arch. The fountain area has always been a popular meeting place for locals, as well as tourists.
Many of the buildings are part of the university although they may have been homes for artists in earlier times.
The park is a great place to relax for a while. You can buy snacks nearby and enjoy the surroundings.
25. New York Harbour
The harbour lies at the mouth of the Hudson River which empties into the Atlantic Ocean. This is one of the largest natural harbours in the world.
The harbour and waterways have over 24 islands, some of which you are able to visit.
The best way to see the harbour is to take a cruise. There are plenty of companies which do this, and tours last from 90 minutes up to half day trips.
Depending on where you want to go, allow up to a day for this.
26. Brooklyn Flea Market
If you want to sample local cuisine and enjoy people watching, then head here for a day. There are different vendors each week, and you will find a huge selection of goods to look at and buy, as well as a varied selection of food stalls.
The market supports local industry wherever possible, and you will find everything from food to clothing and shoes.
As the temperatures drop the market relocates to a warehouse in Sunset Park.
If you are after a particular vendor, then you can check on the website to see when they will be selling.
27. Fashion Industry of Technology Museum (FIT)
If fashion through the ages appeals to you, then be sure to check this out. You will find it on 7th Ave and 27th Street, Garment District, Midtown West.
The museum was founded in 1969 and strives to advance knowledge of fashion by way of exhibitions and publications.
Some of the exhibitions include 'The Corset: Fashioning the Body', and 'Gothic: Dark Glamour'.
There is always something going on here and some exhibitions rotate weekly. The permanent collection encompasses over 50,000 garments dating from the 18th century to the present day.
Allow yourself a full day here.
28. Metropolitan Museum of Art
You will find this museum in New York City, it is the largest art museum in the USA. It is also very well visited, with over 7 million visitors in 2016. It has a permanent collection of over 2 million pieces of work, sectioned into 17 departments.
The permanent collections contain art and sculptures from both American and European masters. Look out for the collection of musical instruments which is second to none.
There is an amazing collection of antique weapons and armour from around the world.
Plan to spend the day here, there is enough to see. There is a café where you can stop half way for a snack.
29. The Plaza Hotel
You will find this luxury hotel in the midtown Manhattan area. It was opened in1907. The hotel is marked as an historical building by the National Trust.
You will find dozens of eclectic boutiques here as well as many places to eat, both large and small. Prices range from relatively cheap to top of the range.
You may want to stay a night and enjoy a wonderful meal here.
Plan to spend at least a half day here, perhaps partake of afternoon tea. Weddings are often held there so you may be able to catch a bouquet being thrown!
30. Green Wood Cemetery
This cemetery is one of the most visited in the state of New York. It was founded in 1838 and is the final resting place of over 600,000 people.
This is not your typical cemetery, rather it looks like a leafy, green park. Note that it is also contains Brooklyn's highest point, namely battle Hill, which was the site of the Revolutionary War.
Notice the statue of the God of Wisdom, Minerva. Keep a lookout for the green parrots who live there.
It will take a half day to see this, and is well worth the time.
31. Flushing Meadows
Head for Corona park and you will not be disappointed. There is an excellent Hall of science to be seen. You can also check out the Arthur Ashe Stadium, and Citi Field.
There is a zoo for the kids, a boating lake, skate park, playfields, barbeque area and hockey centre.
This is a great place to take a picnic lunch and explore the latest addition which is a wetland. Look out for swamp milkweed and azalea. Catch-and-release is permitted in the Meadow Lake.
32. The Brooklyn Bridge
This is one of the oldest road bridges in the USA. The building was started in 1869 and the bridge was finished in 1883. I t connects Manhattan and Brooklyn and is a cable/suspension bridge with a span of 1,595 feet.
A point to note is that this bridge was the first steel wire suspension bridge to be constructed.
It will not take you too long to look at it, but be sure to take your camera and get some shots of the bridge.
33. Carnegie Hall
This is a concert venue in midtown Manhattan. It was designed and built by Andrew Carnegie in 1891, and is still 'the' place to go for classical and popular music shows.
There are three different halls in the complex, seating over 3,600 people. Carnegie Hall presents over 250 performances each year, and you must book in advance for any of them.
Plan on spending an evening at a show, then check into a hotel and stay the night. There is accommodation in all price ranges, as well as many restaurants and cafes.
34. Nitehawk Cinema
You will find this in Williamsburg, Brooklyn. As the name suggests it runs well into the night. It has been designed for late night movie-goers, although there is also an afternoon session for new parents and babies.
There is a bar and restaurant, where you can sample shots of your choice, and get a meal from their extensive menu.
Depending on what you like, plan to check into an hotel, and watch a late-night show.
35. Grand Central Terminal
The station, also known locally as grand central, was built to serve commuters going to and from the city. It has now become one of the most visited tourist attractions in the city, bringing about 21 million visitors each year.
There are 44 platforms, which is more than any other station in the world. All the platforms are below ground.
Grand Central is not just a station, it is a collection of unique boutiques and restaurants, with over 35 places to eat and drink, and more than 60 shops to browse.
Look for the clock which is well known as a meeting place for people.
Plan to spend a half day here, although you may want to stay longer, and people watch.
36. Strand Book Store
This bookshop in New York City is where you will find rare and out-of-print books. It is one of the most well-used book shops in the city, with a staggering 18 miles of books on offer!
There is a section of books for $1and many new titles are always on sale well below other stores.
Early editions and rare signed copies are to be found on the third floor.
If you are a book lover, you will want to spend a good amount of time here, so allow yourself at least a half day to browse the shelves.
37. Little Italy
You will find this district in Manhattan. It draws a huge tourist crowd every year, who come to see the souvenir shops and traditional Italian cuisine. The streets abound with bakeries and eateries.
Mulberry street becomes a pedestrian walkway through the summer at weekends, and if possible, you should stay for the San Gennaro festival which happens each September.
If you plan to see the festival, be sure you book accommodation in advance to avoid disappointment.
38. Cherry Blossom festival
This festival is held in the Brooklyn Botanical Gardens, in April.
Stay for the tea ceremonies, anime/magna display, and Kabuki dances. Not to mention cherry blossom as far as you can see.
This is a good place to take an RV, stay a few days and enjoy the festival. Afterwards you can explore other parts of Brooklyn.
39. Trinity Church
This is one of the most well-known religious institutions in the city of New York. It is found on Wall Street.
It was originally built for the Church of England and at the time was the tallest building in the city. This was due to the towering spire.
Look for the 23 bells which can be heard chiming all over downtown Manhattan.
The Church also featured in various movies, one of them being National treasure.
Plan to spend a half day here.
40. Gallow Green
You will find this rooftop bar at the top of the McKittrick Hotel. The staff pose as actors and actresses from a bygone era, complete with costumes and make-up.
Considering that the bar is right at the top of a building, you will be amazed at how green and lush the area is. Vines, shrubs, and lights make this a place where you can escape the bustle of the streets.
Musicians regularly play jazz, with actors providing the entertainment. You will find punch served in copper bowls, and enjoy cocktails you have never heard of before!
It may be wise to stay a night if you are going to truly enjoy the rooftop bar, so check into a hotel, and have a good night out.
41. Brookfield Place
You will find this in Lower Manhattan. It is a luxury complex which may also be called the World Financial centre.
The ground floor is taken up by iconic shops such as Burberry, Hermes, and Gucci. You will also find a food hall a huge variety of restaurants.
Once you have done your shopping, you may want to try your hand at the ice skating (during the cold months), or enjoy the winter gardens, which are enclosed in glass.
You should plan on spending a full day here, as there is plenty to see and do.
42. The Cathedral of St. Patrick
This is a prominent landmark in New York City. It is built in a Neo-Gothic design. The archbishop of the Catholic Archdiocese of New York has the seat here. You will find it across the street from the Rockefeller Centre.
You can take a tour of the cathedral, and must buy a ticket in advance. It is an excellent idea to take the tour as you will learn a lot from your guide.
Make sure you check out Mass times if you plan on attending one.
There is a large visitor's Centre, and a gift shop where you can buy many religious items.
Plan to spend a half day, including the tour.
43. Nom Wah Tea Parlor
This parlor has been serving dim-sum since 1920, which makes it the oldest dim-sum place in New York. It is classed as a 'fast-casual' restaurant with a new take on Chinese food.
You will find that the menu is changed often, and the food is fresh. They have 'special offers' on most weeks, so keep a look out for them.
If you enjoy traditional, well-made dim-sum, then be sure you head here for a lunch or dinner.
44. American Museum of Natural History
This museum is located on Upper West Side, Manhattan. This is one of the largest museums in the world. Head for Theodore Roosevelt Park and you will find the complex.
There are 28 buildings housing 45 permanent exhibition halls. Look out for the planetarium and the library.
There are over 33 million exhibits of plants, fossils, animals, rocks, minerals, and stones. There are even exhibits of human remains.
This is one museum which is not to be missed, so plan on spending the full day here. There is a café where you can grab a bite at lunchtime.
45. Solomon R. Guggenheim Museum
You may also have heard of this as 'The Guggenheim'. It is an art museum in the Upper East Side of Manhattan.
This museum is the permanent home of a collection of art which continues to expand. The collection consists of Impressionist, Post-Impressionist, Contemporary, and Modern art.
Notice that the building is slightly larger at the top than the base, and is cylindrical. It was designed by Frank Lloyd Wright, and has a unique ramp which goes from the ground upwards, in a spiral along the outer edge of the structure.
It will take you most of the day to see the complete museum.
46. Apollo Theatre
You will find this theatre in Harlem. Ella Fitzgerald made her first performance here in 1934. Jimi Hendrix won an Amateur Night Contest here in 1964.
The theatre still attracts big names such as Bruce Springsteen and Tracy Morgan.
Wednesday is Amateur Night, so if you think you have talent and want to show it off, then head over here! If you plan to see a performance be sure to book tickets in advance.
47. Columbus Circle
This iconic landmark in Manhattan is at a very heavily trafficked intersection, located at 8th Avenue and Broadway. This is the official point from where highway distances in New York are measured. Not many people know that it is also the centre of the 25-mile radius in the restricted travel area for C-2 Visa holders.
The monument, and circle were named after Christopher Columbus. You will find the Theatre District close by, and if you he3ad north, you will find Upper West Side.
While it will not take you very long to see the landmark, take some time looking ata the surroundings as there is plenty to see and do.
48. Alphabet City Beer Company
This is a cosy bar/beer store where you can taste the most delectable home crafted beers. You will find over 350 varieties of bottled beer, and 12 types of beer on tap.
Grab a cheese platter and sample a beer. Better still, take your lunch and beer outside and enjoy on one of the many cruises you can take in the harbour.
The company organise summer cruises on their own sailing yacht, the Ventura, where you can see the harbour with a glass of ice cold beer in your hand.
Check out the extensive tap list of interesting beers.
Allow yourself a half day for a cruise. This may not be suitable for children.
49. The High Line
This is to be found on the west side of Manhattan. It is a railway line into the park, and was constructed in 2006. The line is 1.45 miles long and elevated.
The park itself is built on the disused viaduct and runs from Gansevoort Street to the West Side Yard.
The inspiration for the line came from the tree lined avenue in Paris, and it is visited by 5 million people each year, who take the trip to the park.
Grab a picnic lunch and relax in the beautiful surroundings while you people watch.
50. Church of St. Mary
You will find the church in the neighbourhood of Longacre Square, which is also known as Times Square. The church was founded in 1868 and is known for the use of incense, hence the nickname of 'Smoky Mary'.
The architecture is Gothic, and it is very well-preserved. Look for the vaulted columns which work very well with the organ music. The blue and gold was added during the redecoration in the 1990's.
It will take about two hours to see the inside and the outside of the church.
51. Brooklyn Heights
It is very easy to forget that you are in a big city when you stand here, as the view is breath-taking. This is exactly what the designer had in mind when it was developed in the 1950's.
You will find a park where you can stroll, and a waterfront where you can stop and relax. The promenade is 1/3 of a mile long, with picture postcard views of the Statue of Liberty, Brooklyn Bridge, and lower Manhattan.
Note the 19th century houses down the tree lined streets. Allow yourself a half day to look around this area.
52. Lincoln Centre for Performing Arts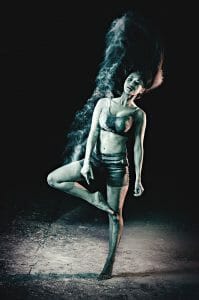 You will find this in the borough of Manhattan. It is a complex of buildings set on 16 acres. It hosts many performing arts shows each year, including the New York Philharmonic and the Metropolitan Opera. The NYC Ballet also performs here.
If you plan to see a show here, you must book in advance. You can check out their upcoming events, so you do not miss anything.
53. Coney Island
This forms part of Brooklyn, and is an island full of leisure and entertainment places. 60,000 people live on Coney Island, but it is most well-known for the amusement parks and seaside resort facilities.
Look out for the 'Brooklyn Cyclones'', a minor league baseball team who at home there. You may also be lucky enough to catch the New York Cosmos, which is a professional soccer club there.
Plan to spend a full day here. There are plenty of places where you can grab a bite to eat through the day.
54. Aire Ancient Baths
If you need to unwind and relax, then look no further than here! You will find the baths on Franklin Street.
It is essential that you book in advance as only 15 people are allowed in at a time.
You will find six thermal baths, a salt water pool, steam room, and a red wine bath! With flickering candles in terra-cotta lanterns, and soft music playing, you will wish you could stay longer!
Be sure to check out gift boxes to take for special people.
A note here is that the baths are mixed, so you need to bring a swimsuit with you.
55. Chelsea Market
This complex is a food hall, shopping mall, office complex, and a tv production facility, all rolled into one. You will find it in Manhattan. The factory used to be the Nabisco complex, until it was transformed into the market.
Anything you want, you will find here. Foods, clothing, shoes, jewellery, cheese and wines, olive oils, flowers – and the list goes on.
An interesting point here is that 'The Food Network' filmed the show 'Iron Chef America' here, as well as 'Emeril Live'.
Plan to spend a day here as there is so much to see. Plenty of places to eat and drink.
56. Copper and Oak Bar
You will find this bar in Allen Street, New York. It is the smallest bar in the city. From the outside it looks just like a hole in the wall, but the inside is a fun-filled atmosphere. Look out for the bourbon barrel, and the fine whiskey collection.
Most evenings there will only be standing room, so try to go early and be prepared for a bit of a crowd. However, the atmosphere and décor make up for all the overcrowding.
57. Coney Island Cyclone
This is a roller coaster ride with a thrilling jolt. It dates back to 1927, to when the island was a booming holiday resort.
The roller coaster rattles and shakes over 2,600 feet of track with 12 drops and 27 elevation changes. The highest elevation is 85 feet, with a drop of 60 foot, which will take your breath away!
Plan to spend a day in the park, there are many other things to see here, and of course there are hot dogs and beer at many cafes!
58. The Comedy Cellar
The original Comedy Cellar is on MacDougal Street, New York. If you enjoy stand-up comedy with some legendary performers, then you need to head here for an evening of entertainment!
Shows are held every day of the week, but reserving in advance is vital as they sell out all the time.
One point to remember is that if you sit in the front row, you may be included in the show!
59. Church of St Luke and St Matthew
Brooklyn architect John Welch designed this fabulous church, and it was modelled on the basilicas of Italy. You will find it in the area of Clinton Hill.
Note the front with the grand arches, and stone walls. A special point of interest here is the rose window over the front door, which is 28 feet in diameter.
Make sure you check out the times if you plan to attend a service.
It will take an hour or two to see the inside of the church, although it is worth spending longer in the area.
60. 34th Street
This major street in New York is in the borough of Manhattan. It connects Lincoln Tunnel and Queens Tunnel. You will know it by the enormous billboard and light display.
It is in this area that you will find Macy's Department store where the movie 'Miracle on 34th street' was filmed.
At 33rd street you will find an indoor shopping mall with many unique boutiques, and restaurants.
Plan to spend a day in the area. In the proximity you can find the Empire State Building, so you could see them both on the same day.
61. Yankee Stadium
If you are a baseball fan, then this should be on your list of things to see. The new field opened in 2009, and although it is very like the original field, there are cup holders at every seat, and high definition scoreboards, making it a lot easier to watch the game!
There is a museum behind Centre Field, so be sure to check this out.
If you plan to watch a game, be prepared to spend a day here. There are plenty of food stalls where you can buy lunch.
62. Whitney Museum of American Art
You may also hear this called 'The Whitney'. It is an art museum in Manhattan, and was founded in 1931.
The focus here is mainly on 20th and 21st century art, with paintings, sculptures, prints, photographs, and films on exhibit. There are works from over 3,000 artists on display. Most of the work is by artists who are still alive, so it is a very modern place to visit.
There is an annual exhibition which gives less well-known artists a chance to show their works.
Plan to spend a full day here, there is a café where you can grab a bit at lunch time.
63. Union Square
This used to be known as the spot where two of the busiest roads in Manhattan crossed. After that it became a place where rallies and protests have taken place. Now the biggest attraction is the permanently open Green Market which was started by farmers in 1976.
If you fancy a bunch of fresh grapes, or any other fruit and veg, then this is the place to head for. Thousands of local farmers bring their wares here every week, and it is one of the most visited markets in the area.
It may only take you an hour or so to look around here, but it is worth exploring the nearby area.
64. Church of St Francis Xavier
This church has served the Catholic community since 1851. It is located on 16th street in New York.
The church was originally founded by Jesuits. The original building was demolished in 1878 and then rebuilt in 1882.
Note the exterior which is Neo-Baroque. Pay attention to the stained-glass windows and the amazing paintings and sculptures inside the church.
It will take an hour or two to see the inside of the church, although you may choose to stay for mass and other services, which are published inside the church.
65. Helicopter tour of the City
A different way to see the 'big apple' is to take a helicopter tour. The tours last about 15 minutes, and you will get a birds' eye view of such things as the Statue of Liberty, One World trade Centre, and the Chrysler Building.
The pilots give you a running commentary of where you are flying, and can answer any questions you have.
Normally the helicopters take of near battery Park in the downtown area, Manhattan, and return you back there at the end.
There are several helicopter companies offering tours of the area.
Note that prices vary with each tour company, so be sure to check this out in advance.
66. Broadway
This is the oldest north-south road in New York. It dates back to the 19th century. The road runs for 13 miles, passing through Manhattan and the Bronx, among other places.
This area is most well-known for being the heart of the American Theatre Industry, so it is very likely that you may see one or two famous people as you explore it.
Plan to spend a morning looking around this iconic street, you will not be disappointed.
67. Governor's Island
You will find this island in New York Harbour about 800 yards from the tip of Manhattan Island. It is a very popular summer destination for the public, offering free art and cultural events. There are also summer activities which are held there, with the focus being on a 'good day out for the family'.
There is a 46-acre park which provides excellent walking and has green spaces for kids to romp in.
Pack a picnic basket, hop on a ferry, and spend a day enjoying the outdoors.
68. Flatiron Building
This unique building can be found in midtown NY. Once it was the highest building in the area, although now it is dwarfed by taller buildings. However, it still draws people to look at every year. People predicted that it would never stand up to winds, but it has.
The ground floor has interesting shops to look at, but the upper floors are not accessible to the public. You can also see the black and white collection of iconic photographs which are in the lobby. You will also be able to read about the tower and its construction.
It will not take more than an hour to see this, but you may want to look around the area afterwards.
69. Astoria
This area is to be found in Queens neighbourhood, New York. It is a very laid-back area with many small businesses and houses. It is home to a complex mix of races.
The area is probably best-known for the Greek influence, with many Greek Tavernas and cafes along the streets.
Try to visit the Museum of the Moving Image, which will give you a glimpse into the making of movies and television programmes.
If you fancy a beer, then head to the open-air beer garden in the park.
70. Fifth Avenue
This road probably has the most elegant and the most expensive houses in the world! It runs from West 143rd street to Washington Square.
The part of Fifth Ave that crosses Midtown Manhattan is where you will find elite shops and restaurants. This is without a doubt the most expensive street in the world. You should visit it – just the once!
Some of the most coveted real estate is to be found here, and then street is noted by the American Planning Association as one of the '2102 Great Places in America'.
Make sure you have a look at some iconic shops along the way.
Surprisingly, you will also find some great museums here, as well as historical landmarks, so it is worth spending a day exploring it. Maybe leave the credit card at home!
71. Museum of Modern Art
This is locally referred to as MoMA. The museum houses the work of Picasso and Rodin, as well as ultra-modern exhibits. There are literally dozens of permanent exhibits showing all sorts of artwork from well-known artists.
There is a cinema within the complex, and a sculpture garden which is well worth visiting.
You can spend the day there as there is a very delightful restaurant and bar.
A note here is that Fridays are free entry so plan accordingly.
72. Chinatown
Chinatown is in Manhattan's lower side, and is home to an estimated 100,000 people. It is one of the oldest Chinese areas in the USA.
Chinatown used to comprise mainly Cantonese speaking people, but now Mandarin is the 'official' language of the area.
You will find the Museum of Chinese in American located here, as well as many restaurants with Chinese cuisine. Many are open all night.
Try to spend a full day in this area, and have a meal of authentic Chinese food.
73. The Bronx
The Bronx is a zoo. You will find it in the area of the Bronx, which is a borough of New York. This is the largest zoo in the USA and one of the largest in the world.
The zoo sees over 2.15 million visitors each year. There are 265 acres of lands through which the Bronx River gently flows.
The zoo is well-known for the diverse collection of animals, and the award-winning shows.
Aim to spend a full day here. You will be able to get lunch at one of the many snack places.
74. Wollman Ice Rink
This public ice rink is in Central Park. It was opened in 1949, with funds which came from Kate Wollman. Normally the rink is open to the public from October to April, while in the summer months it is transformed into an amusement park, named the Victoria Gardens.
The ice rink itself is on the site that was previously named 'The Pond', and is at the southeast corner of Central Park. This pond was drained and filled to become the ice rink.
If you are there in the winter months, you will be able to hire ice skates close by.
75. Madison Square Garden
This is in fact a huge indoor arena, and is to be found in Midtown Manhattan.
There are many events which take place here through the year such as professional boxing and wrestling, basketball, and indoor ice hockey, shows and circuses.
The Garden is the oldest sports facility in New York. It is also the oldest national Hockey arena, and the second oldest basketball arena.
Make sure you check online for upcoming events.
Be sure to check what events are happening and then book your tickets in advance, to avoid disappointment.
76. The Museum of the Moving Image
You will find this museum in Astoria, Queens. It was opened in 1988 and is very involved in bringing to the public the history of art and technology of film and television.
There are many audio and video exhibits showing the history of the film industry.
If discussions about movies past and present appeal to you then you may want to attend one of the many held here.
The museum is the home of a significant collection of video games and gaming hardware.
Plan to spend most of a day here.
77. Radio City Music Hall
This is one of the many performance venues in New York, but it by far the most elegant. It is well-known as the prettiest art deco concert hall, with interior features such as chandeliers and lush carpets.
Radio City may be best remembered as the home of the Rockettes, although many well-known performers have passed through there, including Lady Gaga, and the Jonas Brothers.
Check out the upcoming events and book your tickets in advance, then sit back and enjoy a show.
78. Top of the Rock
This is the top of the Rockefeller Centre, where you will have a 360-degree view of the city. This rates as one of the best things to do in New York. You are guaranteed amazing photographs of the Empire State Building.
The observation deck is on the 70th floor, and has three tiers.
Try to visit at sunset, as this will give a completely different look to the city.
Whatever you do – don't forget your camera!
79. Madame Tussauds New York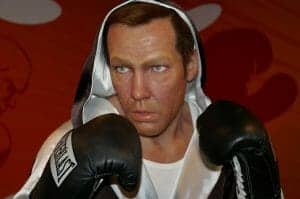 Over 150 years after the death of Madame Tussaud, her collection still lives on. This is one of the many collections around the world.
There are over 200 wax figures including movie stars, athletes, singers, and politicians. Each model has been painstakingly created with exact measurements.
An interesting point here is that each model which is created costs about $300,000 to complete!
This museum gets incredibly busy at times, so it is best to avoid school holidays when you visit, otherwise you will be overrun by kids and parents!
80. Cathedral of St John the Divine
This is the world's largest Anglican cathedral church. It is constructed in traditional stone, and a mix of limestone and granite. You will find the church on Amsterdam Avenue, New York.
Look for the high gothic features and be sure to check out the seven different chapels inside. You will find each of them is named after a different saint.
There are daily tours of the cathedral, and various prayers through the day which you are welcome to attend.
Allow yourself a half day to see the cathedral, although this may take longer if you attend a service.
81. The Cloisters
This museum is found in Upper Manhattan, and specialises in European architecture, decorative arts and sculptures. The original collection belonged to George Grey Barnard, and was later bought by J.D. Rockefeller, who extended the collection, and designed the Cloisters.
There are four Cloisters which were sourced from French monasteries and abbeys. Be sure to visit the gardens as they are magnificent, and of the early medieval period.
Make sure you see the indoor chapels. You will notice that the rooms are grouped by period and include Gothic, Spanish, Romanesque, and Fuentiduena periods.
Be sure to check the opening times as they change for the winter season.
There are over 5,000 pieces of art from Europe on exhibit, dating back to the 12th century. You will also find works from the bronze and iron age.
Plan to spend a full day here as there is plenty to see.
82. Lower East Side Tenement Museum
Between 1862 and 1935 this building was home to over 7,000 people from 20 nations. Now it is a museum, with a visitor's centre. The museum is dedicated to showing how life was for an immigrant in those days.
You can take the guided tour, which will show you some apartments where people lived, and shops where they would buy food.
You will even be able to taste the food that immigrants cooked, and see the historical archives.
Allow yourself at least a half day to see all there is to see here.
83. Prospect Park
This is the second largest park in Brooklyn, it is over 520 acres of green land. You will find it between Park Slope and Winsor Terrace in Brooklyn.
There is a zoo for the kids, and a perfect picnic spot in the forest. A point to note here is that this is the only forest in the area. In the summer months there are concerts in the park which are always free.
Pack a picnic lunch and head there to enjoy the lovely gardens and fresh air.
84. Staten Island Ferry
This Staten Island Ferry is one of several that belong to the NYC Department of Transportation, which will take you around the Harbour. You can book a tour cruise at any nearby ferry ports, or even get your tickets online.
The ferry runs from Manhattan to Staten Island, every 15 to 20 minutes. It runs every single day of the year.
The ferry is still as popular as ever for connecting Staten Island with the other boroughs of New York, and is the single busiest ferry route in the USA. This is also the busiest passenger only ferry in the world.
Plan to spend a half day taking the ferry to the Island and exploring it.
85. Bronx Park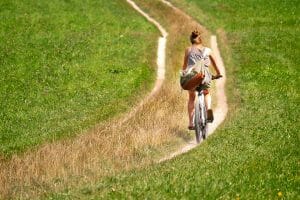 Bronx park covers 718 acres along the Bronx River in New York City. Here you will find the Botanical Gardens which are well worth a visit, and the Bronx Zoo.
If you enjoy cycling, then this will appeal to you. Cycle paths go north west, north, and east along scenic routes.
It is widely recognised that Bronx Park is one of the most beautiful parks in the state. You will find an ecologically diverse selection of wildlife in the park, and may unusual plants along the paths.
This is a good place to walk, run or cycle.
86. Public Library, New York
Outside the library you will see two enormous Tennessee marble lions, who are named Patience and Fortitude.
The interior of the library is nothing short of regal, a perfect setting for reading a book or two.
Make sure you find the Rose main reading Room which is over 300 feet long with the most amazing chandeliers and ceiling murals.
An interesting point here is that the library was the scene for the quip 'Back off, I'm a scientist' from the movie Ghostbusters.
Spend a morning browsing the old and new books.
87. The Finger Lakes
You will find these lakes in Rochester. They are well-known for outdoor activities, such as biking and boating, hunting, and fishing. They are also known for fine golf courses, vineyards, and breweries.
Check out the NY wine and culinary centre where you can taste the most delicious food paired with the perfect wine.
You can book accommodation or take an RV here.
Breweries and cideries are to be found in this region. There are hotels, motels, resorts and camp-grounds all around the lakes. This is a great place to take an RV, stay a few days and explore the area.
88. The Frick Collection
This art museum is to be found on the Upper east side of Manhattan. You will find the collection of works by Henry Clay Frick which date from 1849 – 1919. The Frick is one of the most prestigious small art museums in the USA.
Make sure you look out for the collection of old master paintings and the fine furniture, which has its own gallery.
The paintings are still displayed as Frick had arranged them. The gallery hosts small, temporary exhibits frequently, displaying the works of European artists. There is also a collection of sculptures and porcelain.
Allow at least a half day to see the entire museum.
89. Bryant Park
This is a privately-owned park in the Manhattan district, between 5th and 6th streets. The park was designed by landscape artist Hann/Olin Ltd in 1988, and is very close to the library.
The park is well-known for the lush gardens, al fresco dining, and free activities, so if you are at a loss for something to do with your kids, then check out the upcoming events at the park.
Grab some lunch and join a group. In the winter months the ice rink is open.
90. Sheep Meadow
This fifteen-acre field is right in the centre of Central Park. No organises sports events are permitted as the park is only for families to enjoy. The field is preserved for relaxation and picnicking in the summer months.
Many years ago, sheep used to graze in the park, but now the park and local tavern are there for the enjoyment of the public.
Be aware that each year the park closes in winter for maintenance and to get it ready for the following year, so plan to visit in the summer months.
91. Brooklyn Botanical Gardens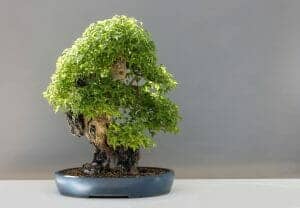 You will find these spectacular gardens in Brooklyn. They were founded in 1910 and are in the Prospect Park area.
The point of attraction with these gardens is that you will find many 'gardens within gardens'. There is an amazing collection of plants. Be sure to see the Bonsai Museum, and the Aquatic plant house.
There are over 14,000 different species of plant so it may take a full morning to see the entire garden.
92. HOHO Bus New York

One of the best ways to see the city is to take the hop on-hop off bus. For the price of one ticket, you can ride the bus to a variety of different venues with commentary along the way.
When you want to see an attraction such as the Empire State Building, simply hop off the bus. You get on the next bus when you are done.
Be sure to book your ticket so you can leave on the first bus.
The ticket normally lasts for a full day, and you should allow yourself this time to see places you plan.
93. Winter Garden Atrium
You will find this 10-story glass building in Vesey Street, New York. It was built in 1988 and houses plants, trees, and flowers. There is also a selection of shops to browse.
The Winter Gardens were rebuilt after being shattered in the 9/11 disaster, and have been transformed back to what they used to be, possibly even better.
The huge palms, magnificent staircase and high ceilings make this a wonderful place to escape the cold outside.
If possible, try to visit at Christmas when the lights are on. Be prepared to spend at least a half day here.
94. Hudson River Dinner Cruise
This is a great way to see New York from the River, and even better to see it as the sun goes down.
The cruise ship has a magnificent restaurant on board, and you can board it at Pier 81.
You'll enjoy a three-course meal while seeing the sights of Manhattan, views of the Statue of Liberty, the Empire State Building, and many more places.
This is a great idea if you plan on proposing to a loved one! If possible, you should choose the VIP option as this gives you entrance to the open bar, and guaranteed window seating.
95. Obscura Oddities and Antiquities
This is an amazing little store which is tucked away in the corner of 10th and 'A' in the east village of Manhattan. You will never know the shop is there, and could easily walk right past it.
You will find a collection of all things obscure and weird such as medical art prints, taxidermied pats, Victorian mourning jewellery, corsets, pinned insects, and the list goes on.
While you may never be inclined to buy anything here, it is an interesting place to visit, the owners are friendly and knowledgeable. You may only spend an hour inside – or you may be intrigued and stay longer!
96. See a Broadway Show
One thing that should be on your list is to see a show here. There are more than 36 theatres in close proximity, with some of them hosting great performances by well-known artists.
Whether you enjoy big-budget musicals or plays, you will find a show that you will enjoy. Most theatres have a restaurant close by where you can get an evening meal before or after the show.
Make a night of it, check into a hotel, see a show, have a meal, and make it an evening to remember!
97. Adirondack Mountains
If you need to get away from the big city for a few days, then make sure you head up here. You will find this just a few hours north of the city.
There are many ways to enjoy the outdoors, such as skiing, hunting, fishing, walking, and hiking, so whatever you enjoy, you will be able to do.
This is a great area to take an RV, spend a few days and relax.
98. Fish for free
If you enjoy fishing, then this is something that will appeal to you. The city has over 500 miles of shoreline. There are also rivers and lakes where you can take a rod and reel.
You will find places that hire equipment on a daily or weekly basis, so you will have plenty of opportunity to fish to your heart's content.
Even better is that it is free to fish in every borough, although city regulations need to be obeyed.
99. 5 Beekman Street
This is one of the most beautiful buildings in the heart of the financial district in Manhattan. The odd thing about it is that it has been empty for decades!
The Victorian style is now one of the few still remaining buildings here, with cast iron railings and high ceilings.
Not one soul has lived in or worked in the building since the 1940's, although now there is a hotel inside which is worth looking at. Perhaps you can find out the reason it has been unoccupied for all those years!
100. Eat some chopped cheese
This may sound horrible, but it is in fact a staple of Brooklyn delicatessens. Unlike bagels, which most people are familiar with, the chopped cheese sandwich remains relatively unknown outside the area.
Be prepared to try one of these as you might get to like them!
You will find this delicacy at most sandwich shops. Try to keep an open mind and have one! Most will come with ground beef, melted cheese, lettuce, onion, tomato in a roll. You can add or omit any of the ingredients as you wish. Enjoy!
Summary
New York has so many interesting places to go and things to see, not to mention different styles of cuisine to enjoy. Whether you like museums and historical places, people watching, walking in the park, or tasting different food, you will find that there is something that appeals to you. There is truly something here for every person, no matter what age they are.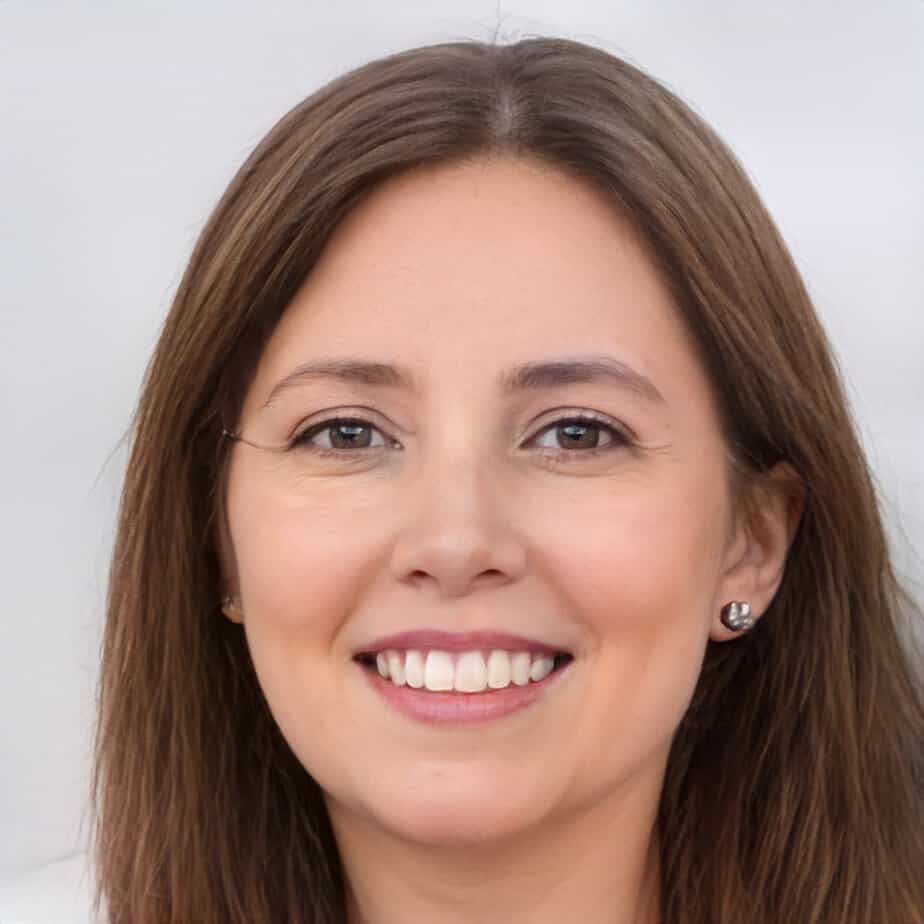 Jill Miller is the founder of Your RV Lifestyle. Trading corporate America for the open road, Jill, along with her partner Jose, began their RV journey, making an unconventional start by wintering in New Jersey. A natural adventurer, she was motivated by a desire to explore the USA and beyond, embracing the varied landscapes, communities, and cultures across the country.
For Jill, the allure of RV living was not about material accumulation, but rather the pursuit of an adventurous, fulfilling lifestyle. A lover of golf, bicycling, hiking, and line dancing, she has carried her passions across the country, engaging with them in diverse settings. Jill's commitment to the RV lifestyle came after years of careful research, numerous consultations with RV owners, and personal trials, including living in a rental RV.