My wife and I are proud owners of two vintage campers – an '87 Airstream Motorcoach and an '88 Airstream Excella. Because our rigs are older, we work creatively to make our old RVs look like new. We also aren't independently wealthy, so it's important for us to renovate our old RV without betting the farm.
During our 3 years on the road, we've made many upgrades to our old RVs without breaking the bank. We've done this by figuring out ways to 'hack' remodeling tasks while working with our camper's existing foundation. Along the way, we discovered 5 remodeling 'hacks' that will make an older RV look like new. You can also check out our guide on RV renovations for more remodeling tips.
Here are the 5 hacks we use to make an old RV look like new:
Avoid demolition
Chip Gaines may get his kicks from breaking stuff in the TV show Fixer Upper, but Chip also has deep pockets. Unless you have a stash of cash, you will want to keep the foundations of your older RV. This means you shouldn't tear down cabinets, closets, and walls unless they're falling apart. 
As an Airstream aficionado, I cry when I see people gut perfectly sound Airstream interiors. Older RVs like ours make brilliant use of space and it's a shame when they're taken apart. You can hack an affordable reno on your older RV if you figure out ways to avoid demolishing the existing foundation. Let me show you what I mean:
This is our '88 Airstream Excella when we first bought it. Apparently Mauve Pink was a popular color back then. We couldn't stand it. Also, the oak cabinets, while nice, made our space feel dark. 
More Mauve Pink and oak in our dining area. We had to change this, but that didn't mean the foundations had to go. In fact, we loved Airstream's creative use of space and high-quality cabinetry. We committed ourselves to creatively use this foundation to make our RV look like new.
Paint creatively to make your old RV look like new
We wanted to keep the functionality and quality of our wood cabinets while lightening their color to open the space. 'Standard practice' would dictate that you should strip, prime, and restain oak cabinets like ours, but my wife and I don't believe in 'standard practice'. Instead, we cleaned our cabinets and applied 2-3 coats of this this Behr paint directly to the wood. It has held up terrifically for 3 years.
That said, the YouTube video above is fantastic and will show you a step-by-step process for DIY'ing a professional level refresh of your cabinets.
Just starting to paint – note how the white is going over the oak.
We used painter's tape to add designs to a few cabinet doors
After a few coats, our new paint really took, making our space feel brighter and more modern. 
Change old cabinet+door handles
It sounds simple, but you can work magic by changing cabinet and door handles in your old RV. Check out this article for some additional tips on creative cabinetry.
Most cabinet hardware at RV stores will be bland, so I'd recommend running to Hobby Lobby, Etsy, or another creative spot to find options. Here are the handles we found at Hobby Lobby:
No two handles are the same, giving our space a unique and quirky look.
Don't reupholster. Rewrap instead.
We definitely wanted to ditch the Mauve Pink fabric on our RV furniture, but reupholstering an RV is astronomically expensive. Rather than killing our budget, we bought new fabric at Joann Fabric and wrapped our old furniture like a present. 
You can also get creative and bring in outside furniture, as described in this article. Here's the before and after of our rewrapping job:
That's a hideous pink…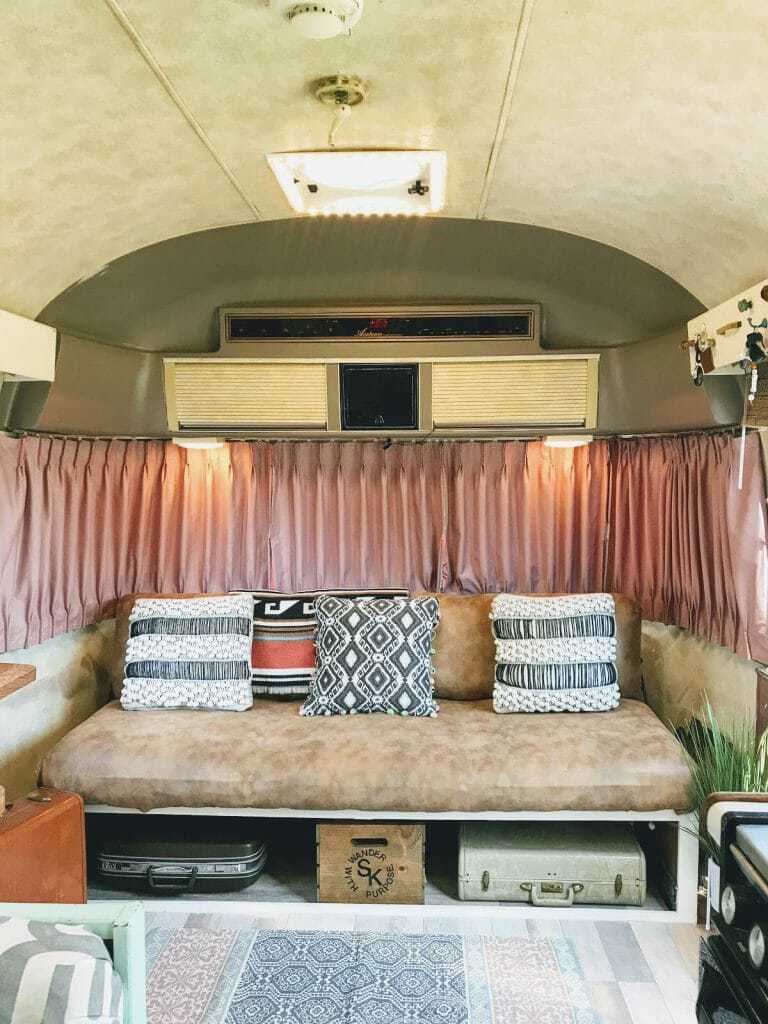 This is the same couch, believe it or not. It was a heck of a job taking the couch apart, but once we did, wrapping it with new fabric was fairly simple. 
Dining seats received the same treatment…
Same drill here – just wrap those cushions like a present. Use staples or twine to hold the fabric onto the seat backing. This simple hack will make your old RV look like new.
Practice 'Creative Destruction'
A small dose of creative destruction – not demolition – can make your old RV look like new. The key is finding a small area of your RV to destroy and transform. My wife and I don't believe in Microwaves, so the cabinet that housed ours was a natural place for us. Plus, microwaves weighed a ton in the 80s and barely heated anything, so the thing was nothing more than dead weight.
We ripped our Microwave out and my wife transformed the area into a cool bar for me. That's what I call a win-win-win: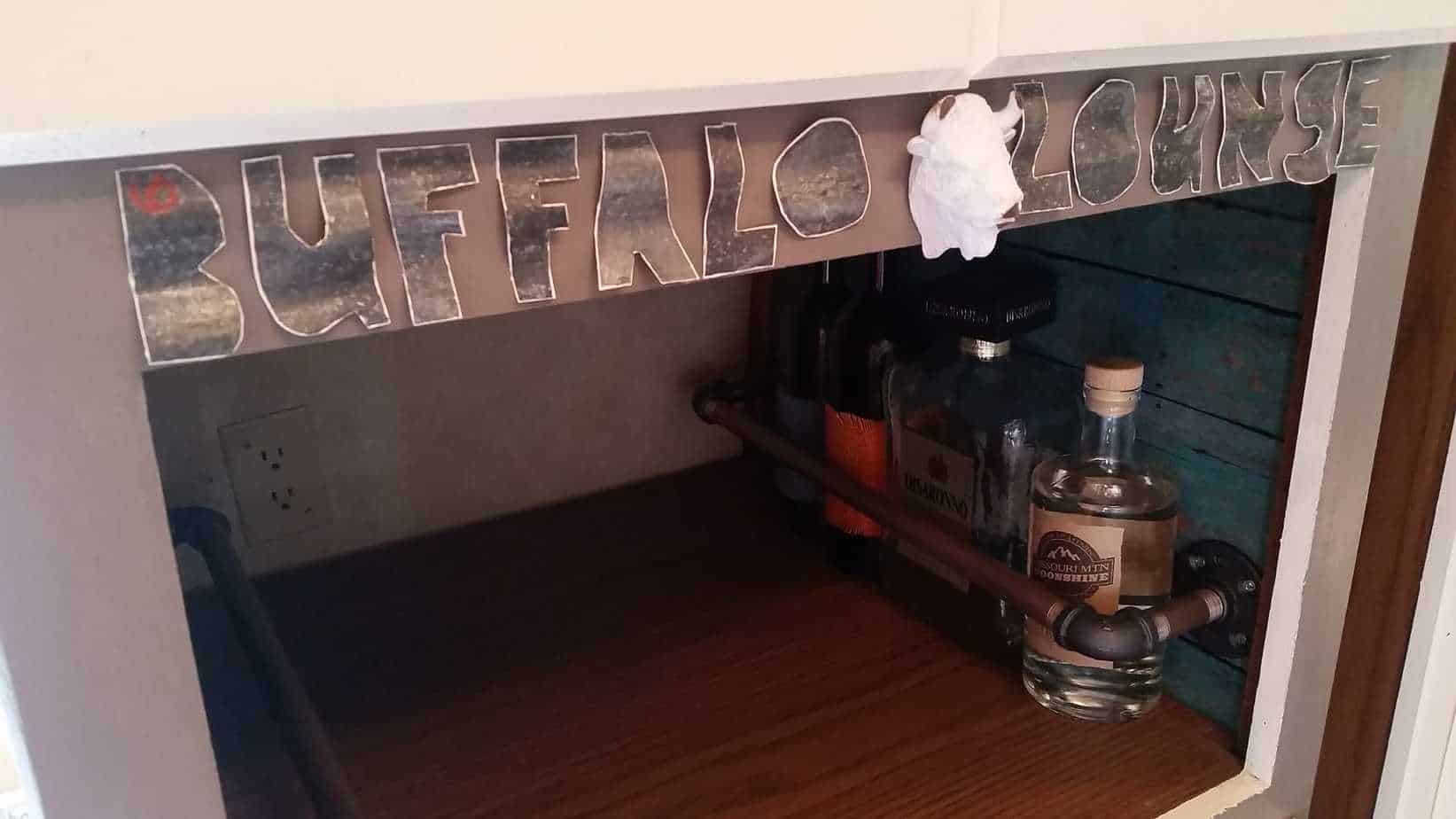 Our Microwave's former home, transformed into a wonderful nook.
Even if you're partial to your microwave, finding a small area for creative destruction in your RV will help make it look like new.
If you have an older RV, you can make it look like new with these simple hacks. All you need is a healthy amount of elbow grease and a small amount of cash. My wife and I completed the renovations above for under $500. Old RVs have amazing character – it just takes some creative hacking to unearth it.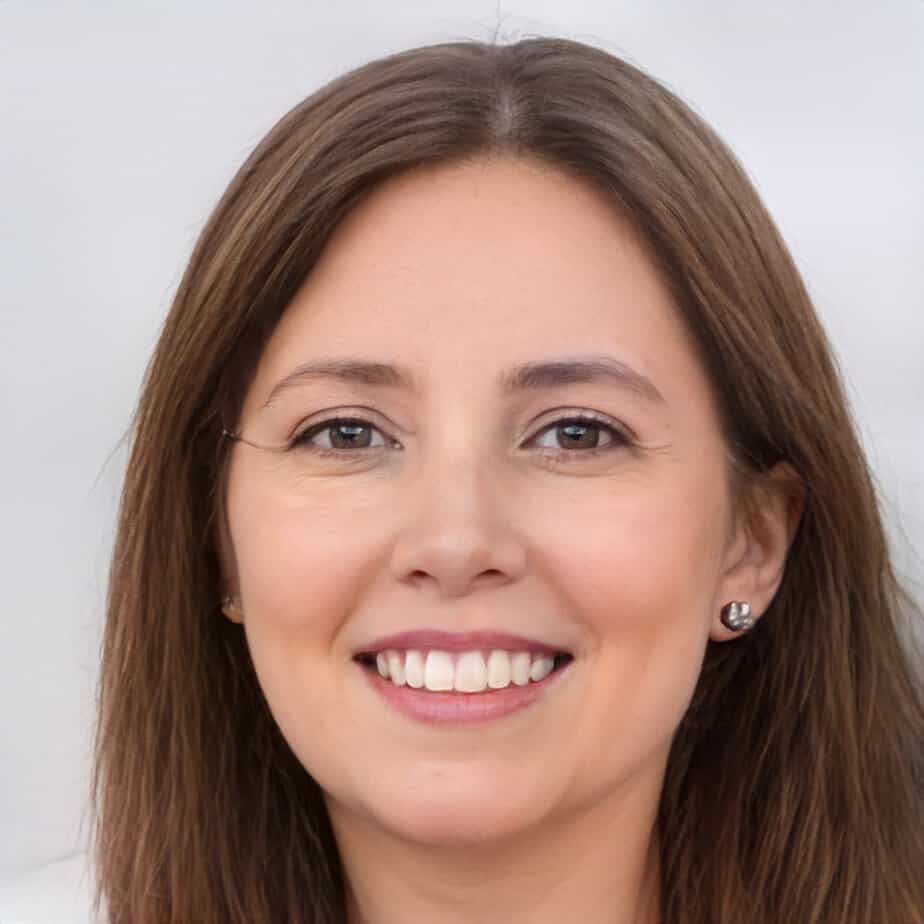 Jill Miller is the founder of Your RV Lifestyle. Trading corporate America for the open road, Jill, along with her partner Jose, began their RV journey, making an unconventional start by wintering in New Jersey. A natural adventurer, she was motivated by a desire to explore the USA and beyond, embracing the varied landscapes, communities, and cultures across the country.
For Jill, the allure of RV living was not about material accumulation, but rather the pursuit of an adventurous, fulfilling lifestyle. A lover of golf, bicycling, hiking, and line dancing, she has carried her passions across the country, engaging with them in diverse settings. Jill's commitment to the RV lifestyle came after years of careful research, numerous consultations with RV owners, and personal trials, including living in a rental RV.