Your Headline
We selected Cody Wyoming for our first workamping RV job. We found a great opportunity to make a few bucks with an included RV site in a fun-filled town near Yellowstone! This was the sort of RV job we wanted. Workamping is a great way to support your RV lifestyle and have some fun too!
We arrived in Cody in late April. Within a a day of our arrival, it began to snow – no surprise for this time of year and this neck of the woods.
The weather over the coming weeks included a mix of sunny days, rain showers and snow flurries, with temperatures ranging from 29 to 85. It was an unusually rainy spring, but we didn't let that dampen our spirits. We knew hot summer days were ahead and we would be here until October.
We were working at Buffalo Bill Village, which consists of two hotels (Holiday Inn and Comfort Inn) and 83 cabins operated by Blair Hotels. The complex is right downtown in Cody, within walking distance of all the shops, restaurants and movie theater. About three miles away is the Wal-Mart Supercenter, Rodeo Grounds, Cassie's Dance Hall and some more shops and food places.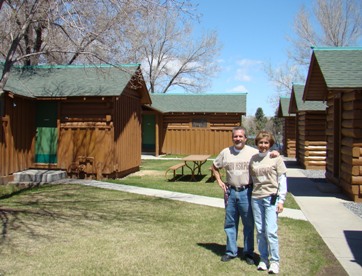 We worked as Head Housekeepers four days a week – assigning daily work, inspecting rooms once cleaned and pitching in as needed to stock carts, prep rooms and do some cleaning. This workamping RV job was enjoyable…keeping us busy, providing some exercise with all the running around all day, and putting a few bucks in our pockets.
With three days off, we were able to enjoy the sights of Cody and Yellowstone and the surrounding area. We definitely took advantage of this great location for fabulous sightseeing.
Our site was in the RV section of the Blair's Buffalo Bill Village. In the past the RV sites had been rented out to visitors, but the Blair's found that workampers are reliable and hard-working…so they now keep all the sites for their workampers.
The site with full hook-ups was free as part of the RV job, provided the workamper stays through the end of the season. About 30 rigs were camped with us, making for an enjoyable community of like-minded RVers to socialize and work with.
As employees of a local Cody business establishment, we found that we could receive discounts on some of the many attractions in town. This turned out to be an unexpected perk of the job.
We had considered taking an assignment in Yellowstone itself…and someday we might do just that. But for now, the included RV site at Buffalo Bill Village along with the camaraderie of fellow RVers were important factors.
All in all, workamping is a great way to spend a season…and is one of many RV jobs to support your RV lifestyle.
Also see our tips for working on the road.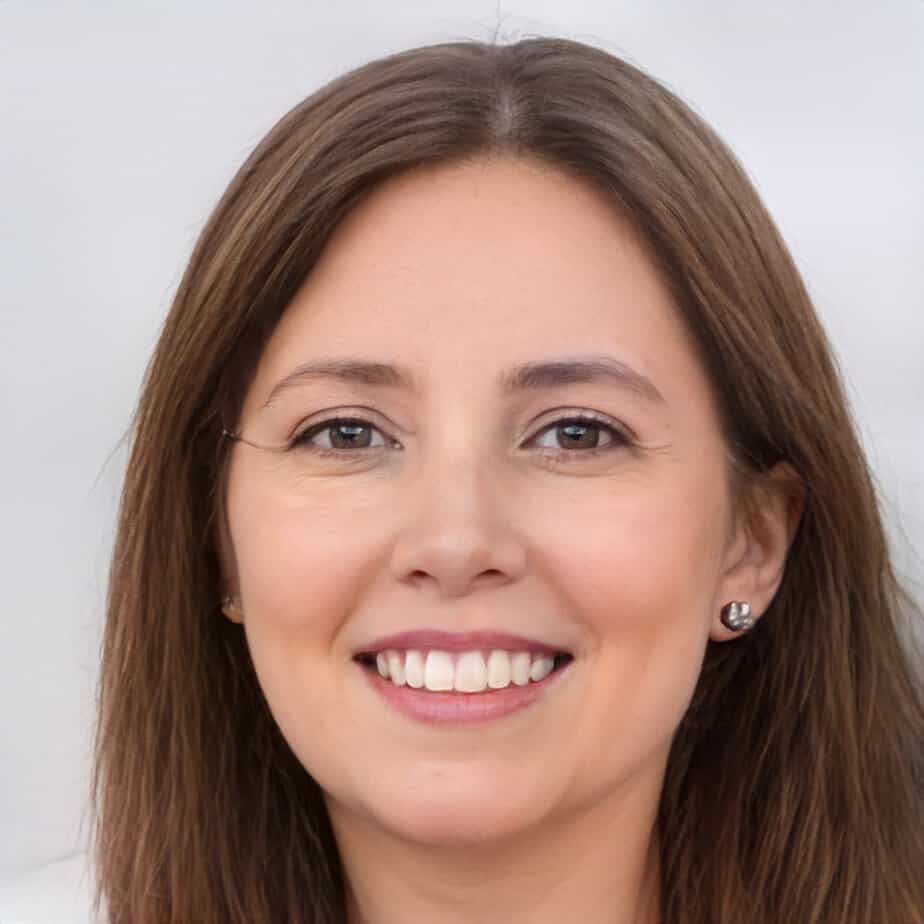 Jill Miller is the founder of Your RV Lifestyle. Trading corporate America for the open road, Jill, along with her partner Jose, began their RV journey, making an unconventional start by wintering in New Jersey. A natural adventurer, she was motivated by a desire to explore the USA and beyond, embracing the varied landscapes, communities, and cultures across the country.
For Jill, the allure of RV living was not about material accumulation, but rather the pursuit of an adventurous, fulfilling lifestyle. A lover of golf, bicycling, hiking, and line dancing, she has carried her passions across the country, engaging with them in diverse settings. Jill's commitment to the RV lifestyle came after years of careful research, numerous consultations with RV owners, and personal trials, including living in a rental RV.