RV Journal : Everyday Misadventures

If you have been following our RV journal of travels out west, you
know that we have visited a bunch of interesting places and seen some
truly magnificent scenery. It seems like this fantastic journey is a
wonderful way to enjoy life. And in fact, we sometimes have to pinch
ourselves to be sure it is real.
But lest you get the wrong impression about fulltiming, we would
like to share some of the everyday trials that we have encountered
lately. This is after all, still just life, and as they say "stuff
happens". In this case, the "stuff" went from bad to worse. So this RV
journal captures a sampling of everyday misadventures.
RV Journal September 19: Dropped the coach off for service
at the Country Coach factory. Our expectation was that we would be
tied up in the service department for 2 weeks to a month, and that we
would have to be out of the coach for some, if not all, of that time.
RV Journal September 20: Since we knew we would be in the
area for a while, we had booked a number of doctor's appointments. We
spent the morning at Jill's dentist and the afternoon at Jose's doctor.
By the way, lining up this doctor's appointment was not easy. We have
medical coverage that allows us to go to any in-network doctor without
having to designate a Primary Care Provider, but we did have difficulty
finding a doctor willing to take on a new patient that they might not
see again. Fortunately we did find one in Eugene, Oregon that
understood the RV lifestyle and would take us on — with the expectation
that we would be back once a year. Today we also checked into a hotel
as the repairs on our coach began.
RV Journal September 21: One of the joys of being 50, I
had my first colonoscopy. The procedure itself went well; the
after-effects of the anesthesia did not. Upon returning to the hotel,
Jose helped me to the bed and went to shut the door to the room. I
remember I felt a bit queasy, and the next thing I knew, Jose was saying
in a very loud voice, "Get up Jill".
I was on the floor face down. I got up slowly, with blood
dripping down my face. I had blacked out, fallen face first on the
carpeted floor. Damages included a fat lip, carpet burns on my face,
and the beginning of a black eye. We were glad to discover that I had
not broken my nose. I got cleaned up and settled back into bed with ice
packs, before I did myself in any further. I guess I just don't react
well to anesthesia. I know I had low blood pressure going into the
procedure (probably from not eating for 36 hours beforehand). I think
that, feeling nauseous, I had started to head to the bathroom. I must
have moved too quickly and passed out.
RV Journal September 22: We return to the same medical
office, so Jose can have an endoscopy. This goes well and he does not
have the same reaction to the anesthesia. In fact he feels fine, and we
stop off at the grocery store. A fine pair we made. Jose's right
hand is all wrapped up in a bandage from where they gave him an I.V. I
am all banged up and sporting my black eye. More than a few eyebrows
were raised in the supermarket aisles.
RV Journal September 23: We give the medical profession a
break and head back to the Service Center to keep tabs on the progress
of RV repairs. The back and forth negotiation and checking on status of
service work would continue for the next month and a half.
RV Journal September 26: Another doctor's office visit (we
are really getting to know our way around Eugene now) for Jose to have a
bump on his wrist checked out. As suspected, it turns out to be a
Ganglion cyst, which he has lanced. Now he has an even bigger bandage
on his right hand and wrist.
RV Journal September 29: Jose sits down on the bed and
pulls out his back. One of those puzzling circumstances where you don't
do anything different than any other day, but this time something
doesn't go right. Whatever the cause, he is in pain all day and night
and virtually immobile.
Over the next several days, the pain is no better and he now has a
tingling sensation on his side and a distended abdomen muscle. We head
to the doctor who suspects it might be a hernia and refers us to a
specialist.
RV Journal October 5th: A follow up with the dentist in
the morning. Then we head over the Country Coach to remove almost all
of our belongings out of the coach. This will give them easier access
to do some interior work, and prevent any of our things from getting
ruined. We are happy to do it, being mindful not to do anything further
to Jose's back.
RV Journal – The rest of October: Over the next several weeks,
we continue our medical follow-up. The hernia doc orders an ultrasound.
A few days later the results are in. They show no sign of hernia, so
an MRI is ordered. A week passes and the MRI results show no
significant problem caused by the back. The doctors conclude that the
next step would be to see a neurologist if the problem doesn't get
better. We are glad not to be having hernia surgery and decide to give
the whole thing some time to see if it heals itself.
Meanwhile, back at RV Service, things are going slower than we
would like. We continue to escalate and check status to make sure we
are getting lots of attention.
In the meantime, we make the best of the situation. We visit
with friends and acquaintances who were having service work done. We
also take advantage of the time (and a great WiFi connection in the
hotel) to catch up on email and other business. And we got out to
enjoy the Western Cascades and Eugene area — although we didn't get to
ride our bicycles as much as we had hoped, due to the back problem.
Tourism and social visits notwithstanding, by this time we were
fast approaching Oregon's rainy season. We were beyond the one month
mark we had been mentally prepared for. Bottom line: We were chomping
at the bit to get on our way.
RV Journal November 1: Repairs are finally done at the Country Coach Service Center.
RV Journal November 2 – 4: We take the coach over to have
some regular maintenance done (lube, oil, filters, wheel alignment and a
brake check) and then to have some solar panels installed. All of this
goes pretty smoothly.
However, the first night we are back in the coach, we find that
the Hurricane Heat was not functioning properly. It keeps shutting off.
Ever optimistic, we think that it might just be air in the lines from
all the repair work and time not being used. We try to bleed it and
reset it and see if it corrects itself.
As we are leaving the coach that night to go out, we see flames
shooting out (since it is now dark, we could see the flame). We turn
off the furnace for the night until we can deal with this new twist.
In the morning, we contact ITR (the Hurricane people), and are lucky enough to arrange to have a tech meet us the next day.
RV Journal November 5: The ITR tech changes a diode and
all appears fine. We head off to leave Oregon – in the pouring rain.
That evening, we debate whether to stop near Grant's Pass and at the
last minute, decide to stay the night at a Wal-Mart. Jose goes out to
unhitch the toad, since the parking is tight. "You won't believe this",
he calls back to me, "The muffler from the furnace is dragging on the
ground".
By this time, we are not feeling blessed with any great lucky
streak, so I do believe it. As does Jose, who crawls under the coach in
the still pouring rain to assess the damage. Fortunately the muffler
is just a little flattened, but not worn through. We find an auto parts
store to get a new muffler clamp to reattach the muffler until we can
find the right-sized replacement muffler and finish the repairs. And we
go into Wal-Mart to stock up on groceries.
RV Journal November 6: We continue south into California,
still in the rain. We decide to drive part of the scenic Avenue of the
Giants to see the Redwoods. A few miles into the drive, we pull over
so I can take a picture.
A couple driving past stops and says to me, "Did you know you
have a flame under the left front tire of your truck?" I said no,
quickly got Jose – and lo and behold, a flame had ignited in the wheel
well of the truck, and it was burning away.
We used the fire extinguisher, with little impact on the growing
fire. Then the priority became to get the motor home disconnected from
the towing equipment, so that it didn't go up in smoke too. By some
stroke of luck, Jose quickly found the key to unlock the tow bar where
it connects to the coach (not a key we typically need to use). So he
got the motor home pulled a few hundred feet away out of danger.
In the meantime, the helpful couple had managed to call the fire department (thankfully, since our cell phone had no signal).
The cops and fire department soon arrived. At this point, the
fire had taken hold of the whole cab of the truck and we were waiting
for the gas tank to blow.
Watching the fire and the smoke reaching up toward the giant trees, we
were hopeful that we would not end up being known as the "RVers who
burned down the Redwoods."
From what the fire chief told us, the fact that we had a full gas
tank left no space for fumes, which seemed to prevent the gas tank from
exploding before the fire could be extinguished.
Not that it mattered too much, for when the flames were out, the
truck and all the contents were totaled – bikes, golf bags, cycling and
golfing equipment, suitcases, etc. In our fulltime RVing life, the
truck was our shed, so it was full of stuff.
As to the cause of the fire, we can only guess and will probably never
really know. It was indeed a bizarre event.
We finished up the necessary business with the fire department,
police officer and towing company who was carting away the remains.
Everyone told us to go ahead and continue our trip. So we continued
down the road.
That night we pulled in to the next Thousand Trails park we had
planned to visit in Morgan Hill, CA. The next day we went about
regrouping. The insurance company was top of the list. Then we rented a
car so we could fix the Hurricane muffler and start doing some initial
shopping for a replacement tow vehicle. We are thankful that no one was
hurt and that we are here to deal with the remaining problems.
Certainly we hope that we are nearing the end of this recent
series of unfortunate events. But we know that there will be other
trying times. Life goes on. And so do we.
Some days it is harder than others to "put a smile in every
mile". We know that with time, these same mis-adventures will turn into
stories to laugh about. But until then, we alternate between a small
chuckle and a long sigh.
More from our travel and trip RV Journals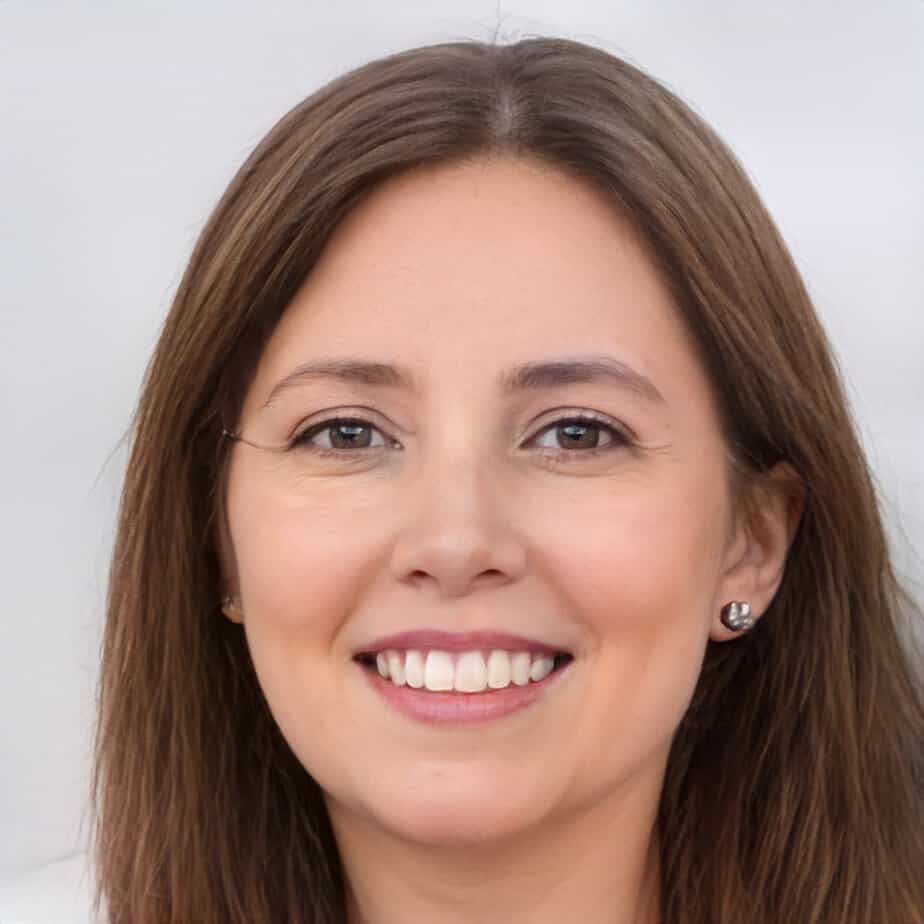 Jill Miller is the founder of Your RV Lifestyle. Trading corporate America for the open road, Jill, along with her partner Jose, began their RV journey, making an unconventional start by wintering in New Jersey. A natural adventurer, she was motivated by a desire to explore the USA and beyond, embracing the varied landscapes, communities, and cultures across the country.
For Jill, the allure of RV living was not about material accumulation, but rather the pursuit of an adventurous, fulfilling lifestyle. A lover of golf, bicycling, hiking, and line dancing, she has carried her passions across the country, engaging with them in diverse settings. Jill's commitment to the RV lifestyle came after years of careful research, numerous consultations with RV owners, and personal trials, including living in a rental RV.