Luxembourg is a landlocked country located in Western Europe. As one of the smallest countries in the world, Luxembourg seems like one large city, rather than a country. With a population of 500,000 people and an area of 2,580 square kilometres, there are loads of things to do in Luxembourg.
The small size of Luxembourg, combined with its rich history, makes it a great travel destination. Most of the attractions on offer are conveniently located in the capital, Luxembourg City, so it is quite easy to get from one attraction to the next.
Luxembourg makes a great destination for a weekend city break or just a regular holiday. Here are 16 things to do in Luxembourg.
1. Visit the Notre Dame Cathedral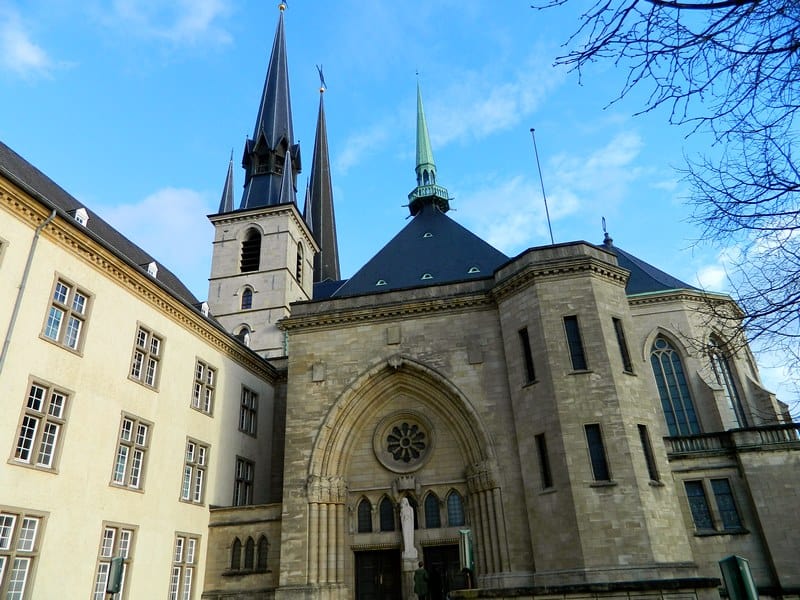 Notre Dame Cathedral // Allan Watt // CC BY-NC 2.0
Located slap-bang in the middle of Luxembourg City, this is Luxembourg's only cathedral. Its first cornerstone was laid in 1613, and after numerous expansion, it was completed in 1938. The cathedral is a prime example of gothic architecture.
There are numerous tours available that run throughout the cathedral and more information can be found on the cathedral's website.
Opening times vary. Please check their website.
Address: Rue Notre Dame, 2240 Luxembourg
2. Have fun at Parc Merveilleux
This amusement park is the perfect place to visit if you're looking for something to do for the whole family, It is designed primarily for children, but it still has a wide range of attractions for all ages.
Some attractions include a pony ranch, exotic birds, a miniature railway and children's self-drive cars.
The park is open from Easter to early October. Tickets can be purchased online.
Address: Route de Mondorf, 3260 Bettembourg, Luxembourg
3. Go to the Bock and the City Casements

Bock Casements // Kalexander2010 // CC BY-NC 2.0
These fortifications provided the foundations for Luxembourg City to be built. With a history dating back to the year 963, Bock and the City casements is the ideal place to go for the history-lovers.
With the ability to join a guided tour, or go on your own "self-guided" tour, this is a unique and exciting place to visit. It is also located just north of the city centre.
There are wonderful views to be discovered, ranging from views over nature to views over the city centre. All-in-all, a great place to visit and it should be on your to-do list whilst you're in Luxembourg.
Tickets can be booked here. Entry is free if you're in possession of a Luxembourg card.
Address: 10 Montée de Clausen, 1343 Luxembourg
4. Visit Berdorf

Berdorf // Patrick Muller // CC BY-NC-ND 2.0
Nested on a vast tableland that overlooks the valleys of Black Ernz, Sure and Aesbach, this is one of the main tourist attractions of Luxembourg.
There are a number of fascinating trails that take you around the 300 acres of forest, grottos, caves and peculiar rock formations such as Perekop, Huel Lee and more.
This is an amazing place to visit for both adults and children.
The town of Berdorf is located north of Luxembourg and sits on the border with Germany.
5. Walk around the Luxembourg American Cemetery Memorial

American Cemetery (Luxembourg) // Chris Price // CC BY-ND 2.0
Consisting of 17 acres of land and surrounded by 33 acres of woods, this cemetery is certainly not one to miss.
Upon entry, you'll be greeted by the sites of an impressive memorial chapel, along with a visitor information centre.
The memorial commemorates those who have died in World War 2. Around 5,000 American soldiers were buried at the cemetary.
Opening hours: Monday-Sunday 9 AM to 5 PM.
Address: 50 Val du Scheid, 2517 Luxembourg
6. Make use of the Pfaffenthal Lift

Pfaffenthal Lift // Katherina and Vassilis Last // CC BY-ND 2.0
This panoramic elevator stretches from the city quarters of Ville Haute all the way up to Pfaffenthal. Breathtaking views await you as you descend (or ascend) the elevator.
The ride is free and it takes just under 30 seconds. All-in-all, a very conveniently located method of transport!
Address: 2 Rue du Pont, L-2344, Luxembourg City
7. Experience the Viaden Castle
Built between the 11th and the 14 century, this castle is not one to miss. Situated on a hill overlooking a village below, this is a real tourist magnet.
The modern, interactive visitor centre located right by the castle will give you all of the necessary information about the origins of the castle, the owners and much more.
Tickets can be purchased on the spot, however, entry is free to those who have a Luxembourg card.
Opening hours: Monday-Sunday, 10 AM to 4 PM.
Address: Montée du Château, 9408 Vianden, Luxembourg
8. Visit the Luxembourgish Aviation Museum
Located in the green parkland of the thermal baths, the Luxembourgish Aviation Museum is certainly not one to miss for aviation enthusiasts or anyone else for that matter. Packed with interesting exhibitions, exciting tours and much more.
Entry is free and guided tours are available on demand.
Opening hours: Closed on Mondays and Tuesdays. Wednesday-Sunday, 2 PM to 6 PM.
Address: av. des Bains Domaine thermal, 5610 Mondorf-les-Bains, Luxembourg.
9. Walk around the Abbey of Echternach
The Abbey of Echternach, located in the town of Echternach, was founded in the seventh century and has been used ever since.
This is a major tourist attraction. Both locals and tourists come to witness the annual dancing procession, held every Whit Tuesday. Thousands of tourists flock to Echternach to witness or even participate in this traditional ceremony.
Guided tours are available at an extra cost and entry is free for those who have a Luxembourg Card.
Opening hours: Monday to Sunday, 10 AM to 12 PM and 2 PM to 5 PM.
Address: 6586 Echternach, Luxembourg
10. Walk on the Ponte Adolphe

Ponte Adolphe // Francisco Anzola // CC BY 2.0
Ponte Adolphe is a historic, double-decked arch bridge located in Luxembourg City. Don't forget to bring your camera, as the views over the city are spectacular.
There is also an annual fireworks day held on the eve of the National Day.
Address: Uewerstad, 1212 Luxembourg
11. Visit the Palace of the Grand Dukes

Grand Ducal Palace // Andy Hay // CC BY 2.0
The Grand Ducal Palace has, undeniably, one of the most beautiful facades of the city.
From majestic interiors to incredible paintings, the Grand Dukes Palace should easily be on your top 10 things to do in Luxembourg.
Guided tours are available from July until the end of August.
Address: 17 Rue du Marché-aux-Herbes, 1728 Luxembourg
12. Walk around Echternach Lake

Echternach Lake // Hans Porochelt // CC BY-NC-ND 2.0
This lake located in the stunning holiday resort of Echternach is an amazing place to spend an afternoon. Nestled in beautiful scenery, there are a variety of things you can do here. From cycling around the lake to hiring a boat, there's a bit for everyone.
Entry is free and access is 24/7.
Address: Rue des Romains, Echternach 6578 Luxembourg
13. Experience The Contemporary Art Museum of Luxembourg

MUDAM // Man Kod // CC BY-NC-ND 2.0
If you're a fan of modern art, then The Contemporary Art Museum of Luxembourg (MUDAM) is one of the best things to do in Luxembourg for you.
Nestled in the centre of the City of Luxembourg, the museum has multiple exhibitions on display at any time of year.
From Charlotte Posenenske to Leonor Antunes, there are a variety of exhibitions for you to check out.
Ticket prices are cheap and entry is even free on Wednesdays.
Opening hours: Monday, 10 AM to 6 PM. Wednesday, 10 AM to 9 PM. Thursday-Sunday, 10 AM to 6 PM.
Address: 3 Park Drai Eechelen, 1499 Luxembourg.
14. Walk around Le Chemin de la Corniche

Luxembourg Corniche // Dennis Jarvis // CC BY-SA 2.0
Located slap-bang in the middle of Luxembourg city, this is a popular sightseeing destination for those who like a good old city skyline.
Corniche means Road on a Ledge, and this is exactly what Chemin de la Corniche is. It's a pathway that runs on a ledge, overlooking a mesmerizing town below.
This was built by the Spaniards in the 17th century, and definitely has a rich history behind it.
15. Stroll along the Wenzel Circular Walk

Luxembourg Wenzel Walk // Stavros Markopoulos // CC BY-NC-ND 2.0
This scenic walking route takes you around the numerous gorges and hills that make up Luxembourg City and the surrounding area.
It is around three hours long and guided tours are available on demand (both in English, German and French).
Start point: Place Guillaume II, L-1648 Luxembourg City
Best Hotels in Luxembourg City
If you're looking for a boutique hotel, then Le Place d'Armes is right for you. Rooms are described as romantic and there is even a Michelin-starred restaurant on site that serves fantastic French cuisine. All-in-all, this relatively expensive hotel is not one to miss if you're looking for something a bit fancier.
Located at the heart of the city, Hotel Simoncini offers excellent facilities at a reasonable price. Staff are friendly and are always there to advise you on what attractions to visit.
Hotel-Residence Am Klouschter is another hotel that you don't want to miss. With a history dating back to the 19th Century, this hotel has preserved its remarkable interior courtyards, gardens and more for almost 3200 years. Additionally, it is located right in the heart of Mondorf-les-Bains.
Hotel Carlton is located just a few steps from Luxembourg Railway Station. This hotel is excellent for families and is a great place to spend a few nights. The interior decor is modern and the prices are reasonable.
For those on a tight budget, then Hotel Empire is the one for you. A 15-minute walk separates the hotel and the city centre, however, you can soak in Luxembourg City's breathtaking architecture while you walk to the city centre.
Best Restaurants in Luxembourg
One of the best places to eat is at the Restaurant Le Sud. Located in the posh Clausen neighbourhood, Le Sud is a high-end, French restaurant where you can enjoy an immersive experience an amazing mix of French and Luxembourgish cuisine. The views are also spectacular.
Um Plateau is the place to go if you're looking for a delicious, high-quality meal in an intimate atmosphere. With the menu changing on a weekly basis, there is always something new to try. Sit in the cosy interior or grab a table on the outdoor terrace if it's warm.
Orchidee, located in the Bonnevoie neighbourhood of Luxembourg City, is an authentic Indian and Bangladeshi restaurant. The food here is absolutely amazing and there's something for everyone to try.
One of Luxembourg's top French restaurants, Le Bouquet Garni is famous for its attention to freshness and quality. Nestled in the heart of Luxembourg City, there are options for everyone to enjoy. Although on the expensive side, this restaurant is perfect for a romantic night out or a celebratory dinner.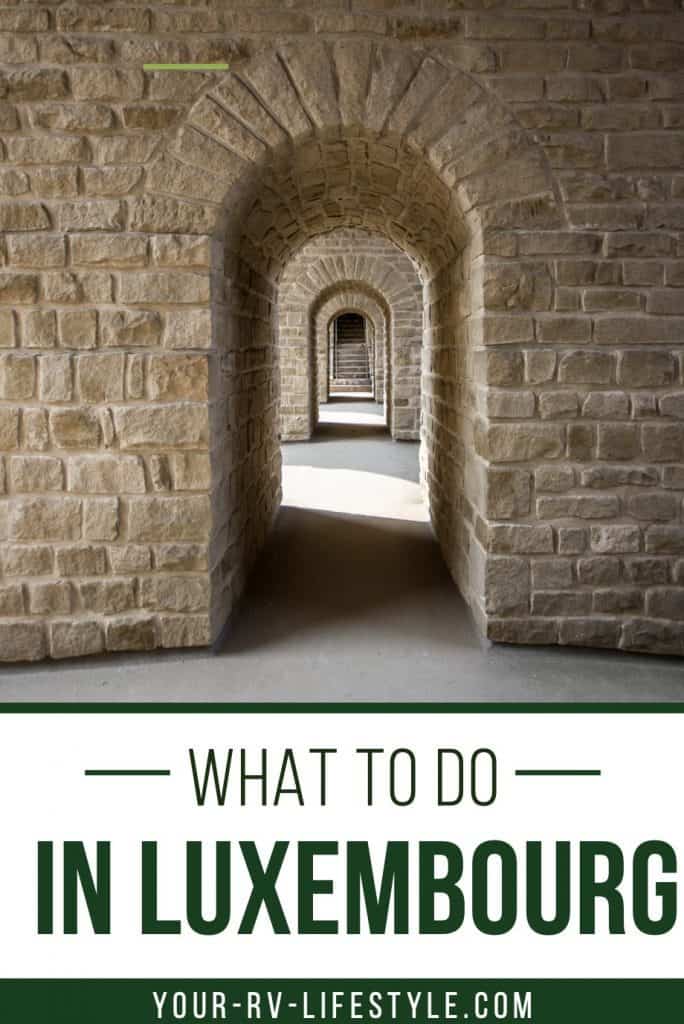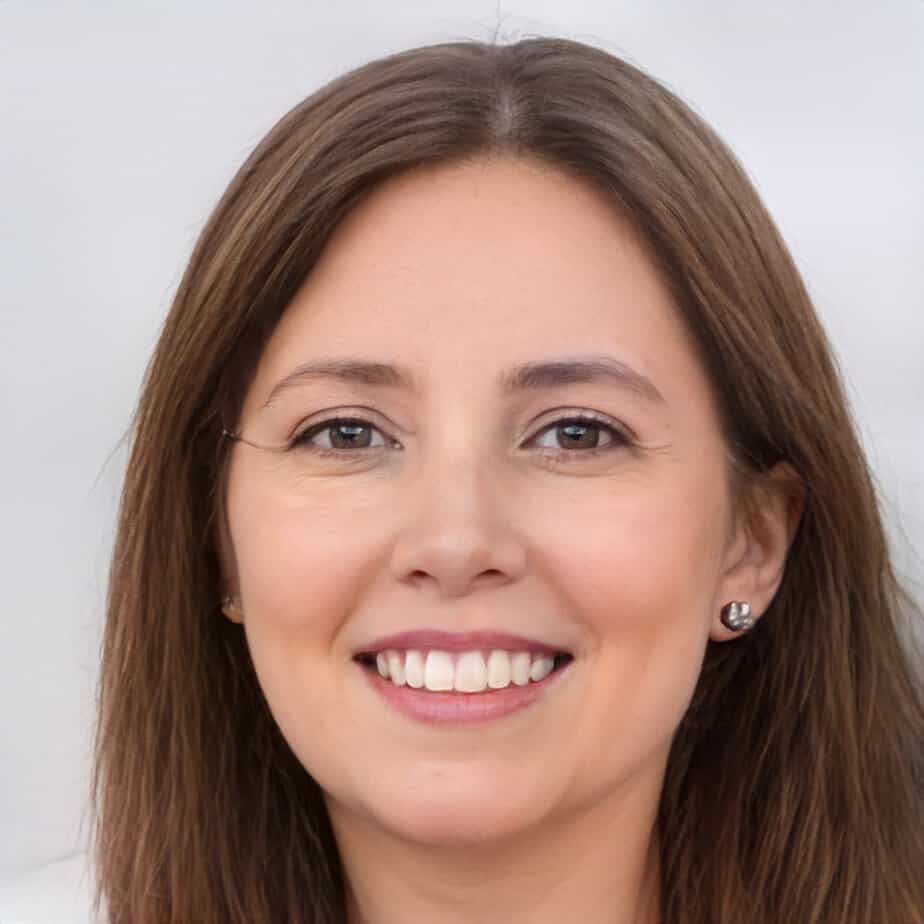 Jill Miller is the founder of Your RV Lifestyle. Trading corporate America for the open road, Jill, along with her partner Jose, began their RV journey, making an unconventional start by wintering in New Jersey. A natural adventurer, she was motivated by a desire to explore the USA and beyond, embracing the varied landscapes, communities, and cultures across the country.
For Jill, the allure of RV living was not about material accumulation, but rather the pursuit of an adventurous, fulfilling lifestyle. A lover of golf, bicycling, hiking, and line dancing, she has carried her passions across the country, engaging with them in diverse settings. Jill's commitment to the RV lifestyle came after years of careful research, numerous consultations with RV owners, and personal trials, including living in a rental RV.