New Jersey is also known as the 'Garden State'. It is well-known for the wonderful crops such as corn, tomatoes, and blueberries that are grown there. Additionally, it is known as the 'Diner Capital of the World' with many delicious foods regarded as local cuisine.
Historically, over 100 battles were fought on New Jersey soil, and the state is regarded as the Pathway of the Revolution.
Did you know that New Jersey has more horses per square mile than any other state? The first baseball game was played in Hoboken, New Jersey in 1845?
Whatever you plan to do on your holiday, you will find many interesting things to see and do in this state.
1. The Jersey Shore
This is more an area than a specific place. It is the shoreline of the state which runs for 141 miles from Perth Amboy to Cape May Point.
'The shore' is famous for the boardwalks along the way. Many of them are filled with arcades and amusement parks. All of them have plenty of places to buy food so you may want to check into a hotel along the shoreline and stay a few days.
2. Ellis Island
This is found in Upper New York Bay. It was the entrance point for over 12 million immigrants from 1892 – 1954.
The original island was far smaller than what you see today. The Statue of Liberty monument is now a part of the island, and you will find a museum on the island.
You can access the island by means of boats which are readily available on the mainland.
3. Liberty State Park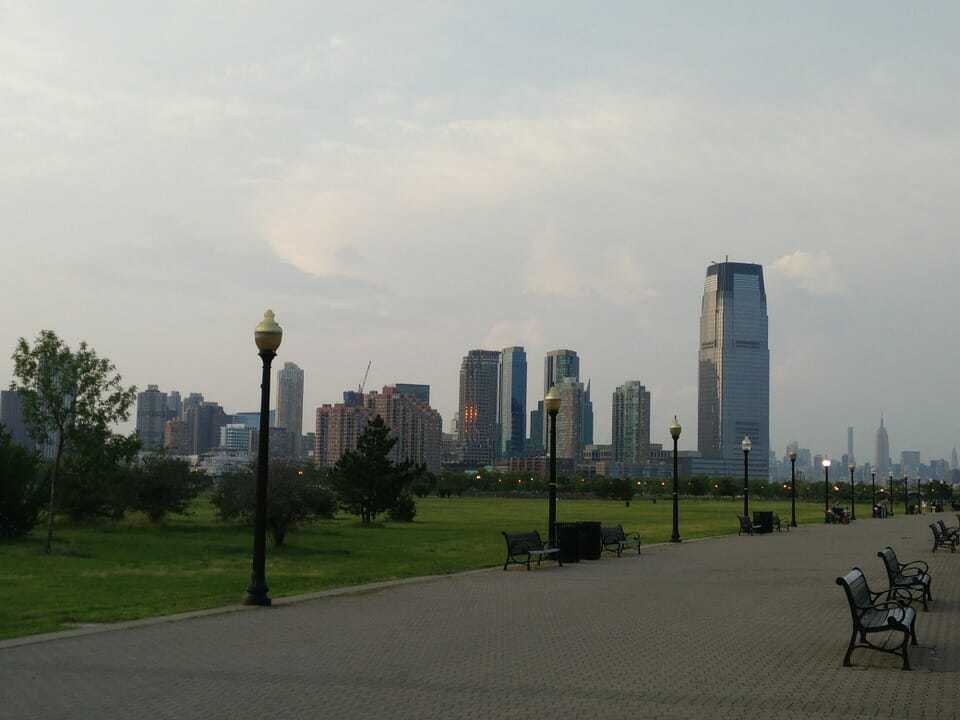 You will find this on Upper New York Bay in Jersey City. The park is bordered on three sides by water and is directly across from both Liberty Island and Ellis Islands, so the views of the islands are marvellous.
This is a great park to take a packed lunch on a sunny day and enjoy the outdoors.
4. Montclair Art Museum
This is found in Montclair, just a few miles west of New York City. There are over 12,000 exhibits dedicated to American Art and Native American art forms.
The School of Art, which is based there offers classes for both professional and amateur artists, and there is an extensive programme of art education for all ages.
Allow yourself a full day to see the museum. There is a cafe where you can get lunch.
5. Reeves-Reed Arboretum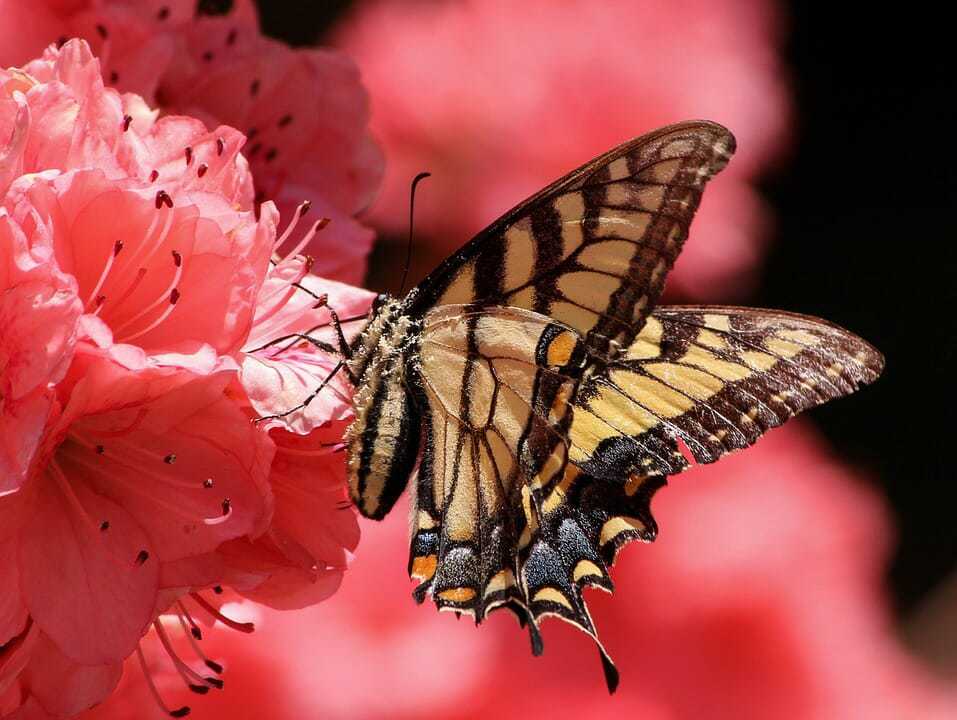 This is found in the town of Summit and is the only arboretum in the state. The nice thing about this is that it is free to enter, making it a good day out for a family.
The rose garden was added in 1925 and the herb garden in 1968. Try to visit the garden in May, when it is ablaze with Azaleas, Roses, lilacs, and many more. Make sure you see the Rose garden which contains 286 rose bushes.
The garden also explodes with colour from 30,000 daffodils in April.
6. See where WWI officially ended
This is to be found in Bridgewater. It is called the Somerville Circle and marks the spot, where on July 2nd, 1921 when the war officially ended.
Look for the plaque marking the spot where Harding signed the papers. You will see that it is framed by two eight-foot high stone pillars, which are all that now remain of the Frelinghuysen mansion that stood there before.
You do have to cross a busy road to reach this landmark so take care, especially in rush hour traffic.
7. Edwin B. Forsythe National Wildlife Refuge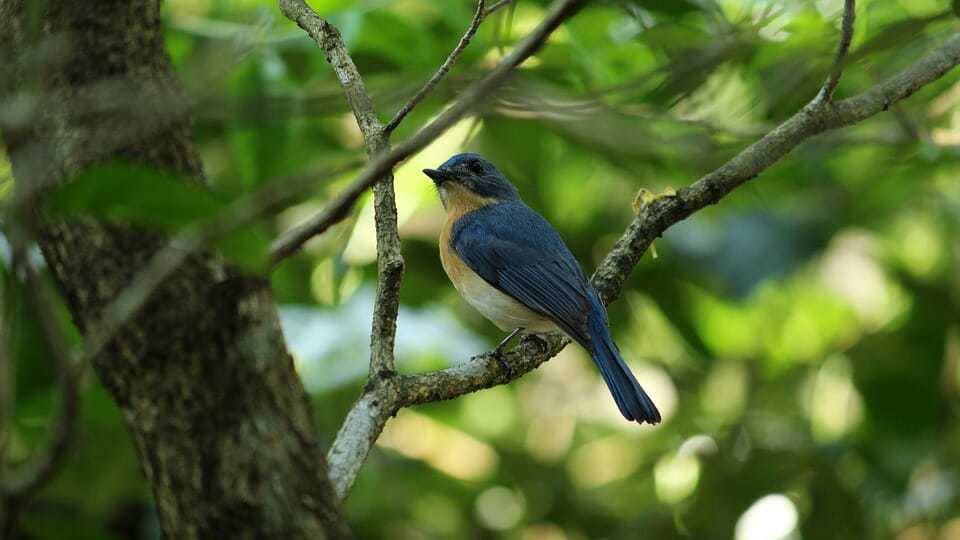 This is found in Oceanville. There are over 43,000 acres of protected lands, mostly inhabited by migratory birds.
If you enjoy hiking and walking, then you will like this place as there are several hiking trails. There is also a drive for those who prefer to take a car.
This is very popular with bird watchers, so expect to see people with binoculars around, and respect the silence they need.
8. Turtle Back Zoo
This is in West Orange and is part of the South Mountain Recreation Complex. The zoo was founded in 1963 and currently houses animals from every continent apart from Antarctica.
There are over 1400 animals including many birds in the aviary. This is a great place for taking kids. Prepare to spend a full day here. There is a café where you can have lunch.
9. USS New Jersey
You may also know this as 'Big J' or 'Black Dragon'. It is an Iowa-class battleship. This was the second battleship to be named after the state of New Jersey.
The ship was decommissioned for the last time in 1991 after a total of 21 years in active service. She was then donated to the Home Port Alliance in Camden and has since been modified into a museum which is open to the public.
10. Visit Beneduce Vineyards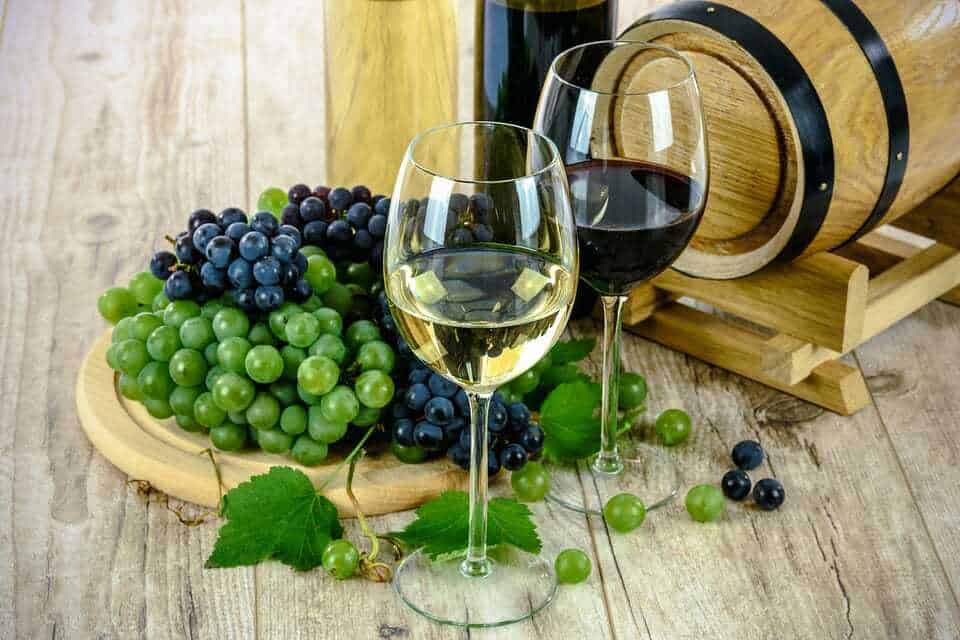 These vineyards are found in Pittstown. If you enjoy wine tastings, then make sure you head here.
There is a great shop and you can look around the vineyard at your leisure. They have live music in the delightful converted greenhouse.
The wine is very well priced, and the vineyard is well worth looking at.
11. First Energy Park
You will find this stadium in Lakewood. This is a great venue for a family outing as there are over 70 games hosted here during the summer months. Normally there are fireworks on Fridays and Saturdays after the games so make sure you stay around for them.
Thursdays are known as 'Thirsty Thursdays' with dollar beer and soda, while the kids eat free every Saturday making this an economical attraction.
12. Mayo Performing Arts Centre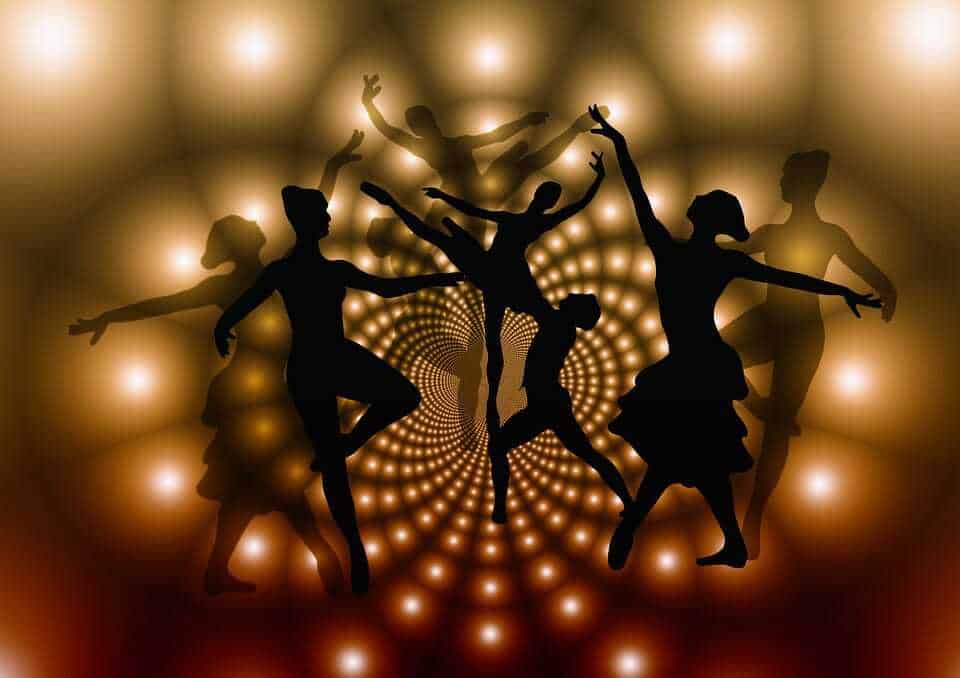 This is situated in Morristown and was built in 1973.By the 1980's it had fallen into disrepair, although in the early 90's it was revamped and given a new lease of life.
Now this is one of New Jersey's most-loved and attended venue for arts and cultural shows. There are over 200 performances each year and the complex has now got a new upstairs balcony, dressing rooms, and air conditioning.
There are several places where you can get a meal before a show. Make sure to book your show in advance.
13. Hindenburg Crash Site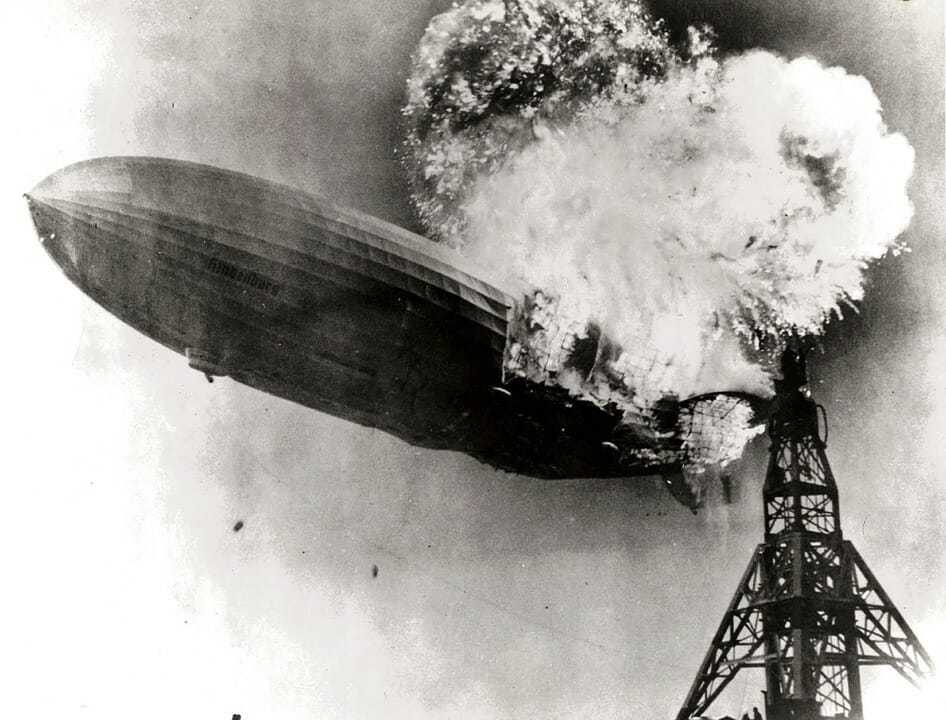 You will find this in Lakehurst. It is the site of one of the most horrific tragedies. It took place on May 6th, 1937 and left 35 people dead with many injured.
The memorial is simple, yet powerful and marks the spot where the accident happened. You will notice that shape of the Hindenburg in the cement to mark the spot, which was declared a National Historic Landmark in 1961.
In the list of all 20th century disasters this is one of the most unforgettable events.
14. Waterfront Memorial to 9/11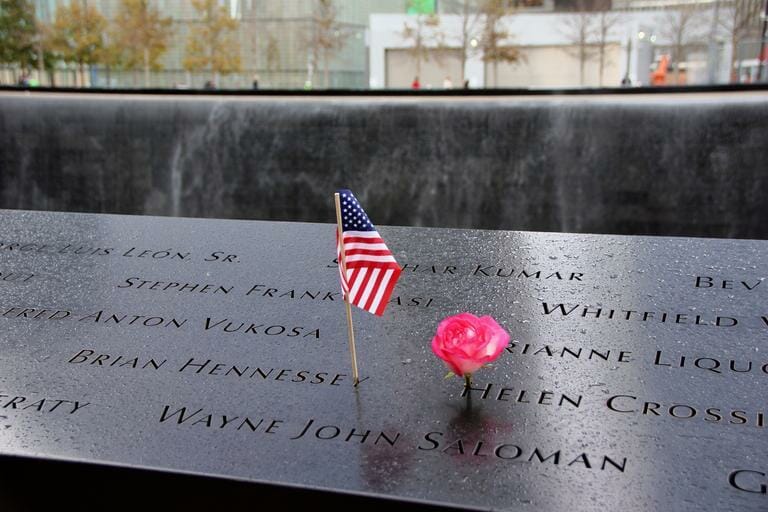 The best time to see this memorial is at night time, when you will also see the Manhattan Skyline in all its glory. If possible, check into a hotel – you will find plenty of these – and enjoy an evening.
There is a river path which is regularly used for walkers and joggers and is nicely maintained.
15. The Delaware Water Gap
You will find this interesting attraction on the border of New Jersey and Pennsylvania. It is where the Delaware River cuts through a ridge of the Appalachian Mountains. The area is very popular with rafters, canoeists, and swimmers. Fishing is reputed to be excellent there, and rock climbing and hiking are great.
There are trails there marked by dots. The red dot trail will take you to the top of Kittatinny Ridge, while the grey dot trail is very steep and poorly marked so not suitable for beginners.
This is a great place to take an RV and stay a few days while you explore the area.
16. Batsto Village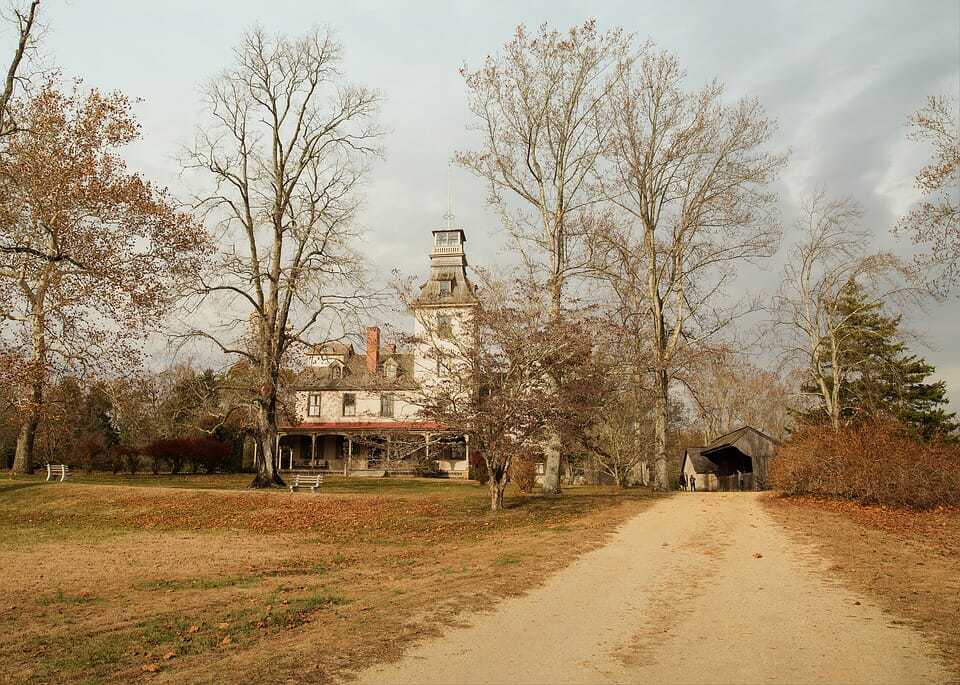 This is found in Egg Harbour City. It is an historic iron-working village which is now a ghost town. It looks exactly the same as when it was built many years ago.
There are over 40 buildings still standing in the town after the last permanent resident left in 1989. All of them have been restored and appear as if the inhabitants have just left.
Make sure to visit the museum and the visitor's centre and learn about what used to be a prosperous town.
17. Princeton University Art Museum
This is in Princeton. It was founded in 1882 and is home to over 92,000 different pieces of work. The art ranges from antiquity to the present day.
Look for collections from China, Western Europe, the Mediterranean area, the USA, and Latin America.
Additionally, there are ceramics, marble works, and stained glass which are well worth looking at. Allow yourself a full day here. There is a café where you can get lunch or snacks.
18. Morris Museum
This museum is found in Morristown and has a world-class collection of rare musical instruments. Look for the interesting collection of Musical Machines and Living Dolls.
The museum is home to over 700 antique figures and musical machines and is one of the largest in the world which is open to the public. Make sure you head for the basement where there are items which are not displayed upstairs.
This will take at least a half day to see.
19. Whippany Railway Museum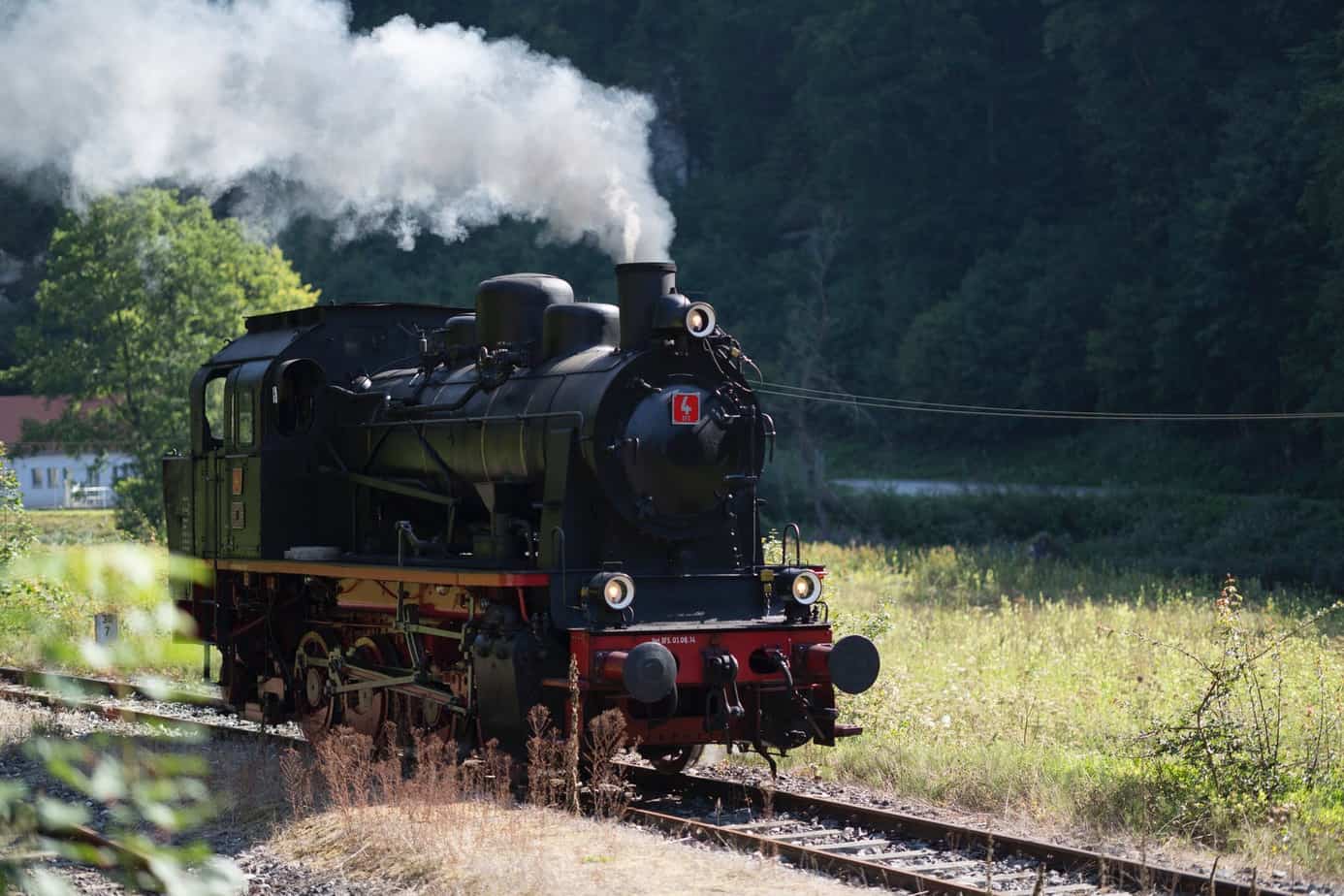 This is a train which is found in the Whippany section of Hanover. The train runs several trips each year, as well as the 'Easter Bunny Express' on two Sundays.
The Pumpkin Festival is great fun on the train on a Sunday in October and ends at the town museum.
To take a trip on the train you must be sure to book in advance and allow a full day to enjoy this.
20. Sterling Hill Mine
You will find this mine in Ogdensburg, and with it is the Sterling Hill Mining Museum which is well worth a visit.
The mine is one of the oldest in the country, and you will be stunned at the fluorescent rocks around every corner.
The museum has a huge display of fossils, minerals. Fabric, crystal, and concrete, among other items and it will take you at least half a day to see this.
21. Thomas Edison National Park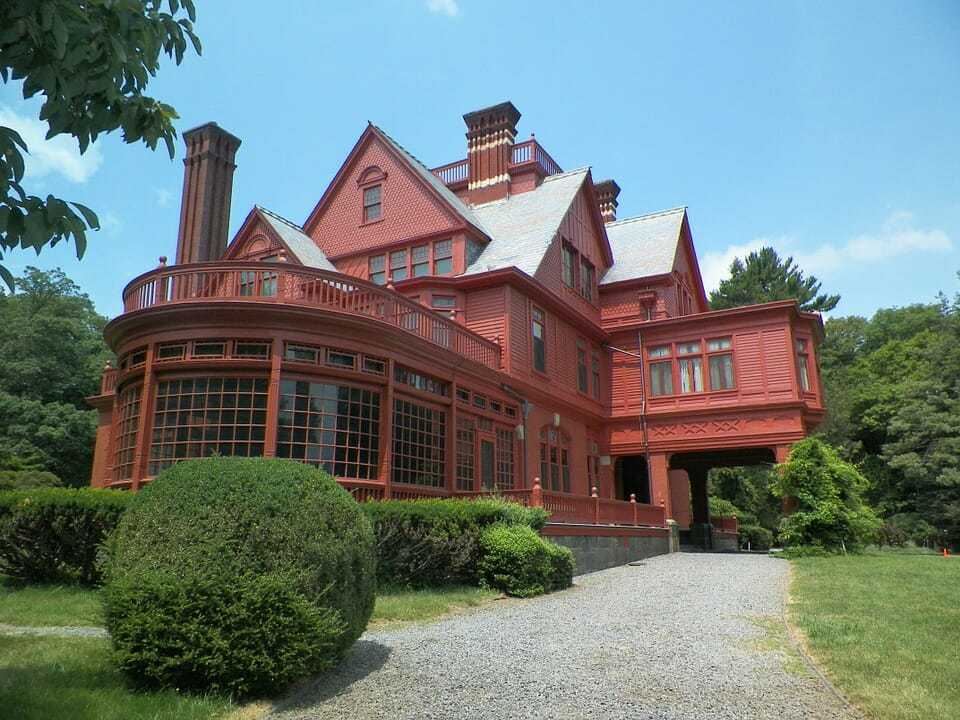 Here in West Orange you will be able to see the well-preserved laboratory and home of Thomas Edison.
After extensive remodelling, the laboratory was re-opened in 2009 and it is open to the public once again.
You need to stop at the Visitor's Centre first to buy an entrance ticket into the house. Make sure you see the library which is very interesting and full of all his works. There are guided tours through the house, which is a good idea as you can ask as many questions as you like.
22. Laurence Hutton Collection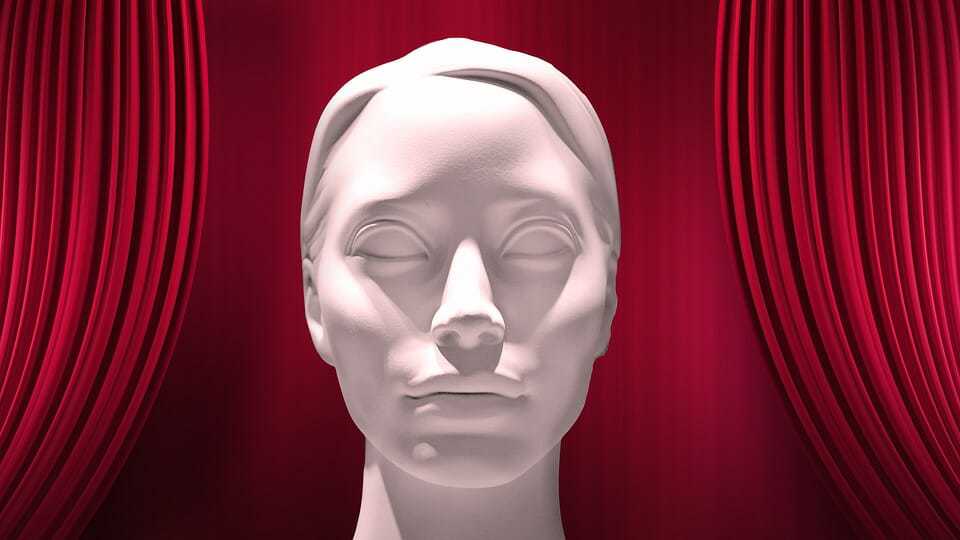 This is a collection with a difference and you will find it in Princetown. It is a collection of Life and Death Masks.
What started out as a purchase of one death mask of the face of Benjamin Franklin from a young boy, led to Hutton collecting over 100 life and death masks himself.
Hutton made it his life-work to obtain a mask and the documentation with it for his collection. You will find noteworthy English and American political figures among them.
It will not take more than a half day to see these and may not be suitable for children.
23. The Wreck of the SS Atlantus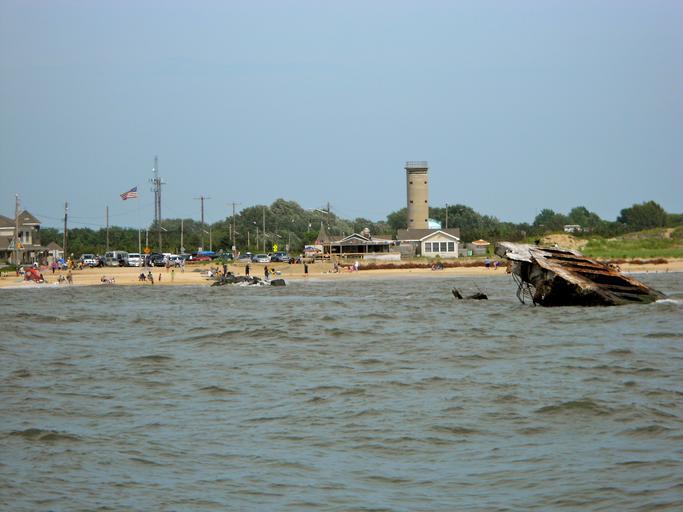 You will find this in Delaware Bay, in Cape May. You need to head for Sunset Beach where you will see the remains of the ship sticking out of the water.
An interesting point here is that the ship was constructed of concrete and built during the second world war. It was an experimental ship. The ship snapped loose during a storm in 1926 and ran aground and has been stuck in the silt and mud ever since.
24. Storybook Land
This family amusement park is found in Egg Harbour Township. It was opened in 1955 and has many themed areas based on well-known story tales. Look out for the Three Little Pigs, Mother Goose, and many others.
There is also a railway for the youngsters which goes around the park, and a Ferris wheel. Kids will enjoy the smaller sized roller coaster and the Santa Claus House where they can visit Santa and Mrs Claus during the season.
Allow a full day for this.
25. Old Barracks Museum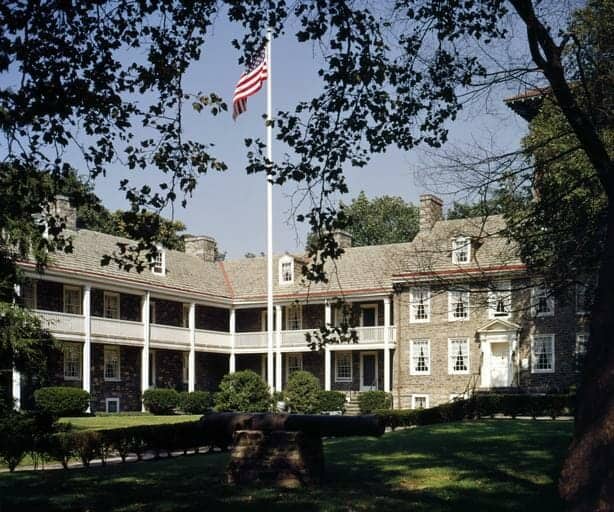 This is located in Trenton, it is one of the oldest surviving barracks in the state. Not only were the barracks used as a prison, they also became a hospital where Dr Bodo Otto started a very successful smallpox vaccination programme.
At one point it became a school, although it was restored to its former glory in 1902 and is now a museum open to the public.
26. Stone Pony
This is one of the most well-known music venues in the state. You will find it in Asbury Park, Monmouth County.
You will find many famous names appearing there, such as Jon Bon Jovi, Bruce Springsteen, and Southside Johnny, to name a few.
You need to book in advance to see any of the shows as they sell out quickly.
27. Silverball Museum Arcade
This collection of vintage pinball machines is found in Asbury Park. All the machines are retro with flashing lights and mechanical bells, transporting you back to the 1960's.
There is also a 'pitch and hit' area, mechanical bowling, and a huge selection of pinball machines.
There is a café where you can buy a hot dog, funnel cake, or a bag of salt water taffy, so allow yourself a full day here.
28. Lucy the Elephant
This is found in the city of Margate, which is about 2 miles south of Atlantic City. The elephant is six storeys high and made of wood and tin sheeting. It was completed in 1881.
Originally it was made to promote real estate sales, but it has since become a much-loved tourist attraction. It is in fact the oldest surviving tourist attraction in the USA.
You may also recognise the elephant from such movies as National Lampoon's Vacation, and from the comic strip 'Zippy the Pinhead'.
There is a guided tour which is well worth taking as you will learn all about the origins of the elephant.
29. Women's Federation Monument
This monument is located in Closter. It is there to commemorate the women who built it. Various women's groups all helped to design and built the memorial.
It will not take you long to look at this, although it is worth remembering that the memorial is strong and lasting, and the women who constructed it should be appreciated for their work.
30. Paper Mill Playhouse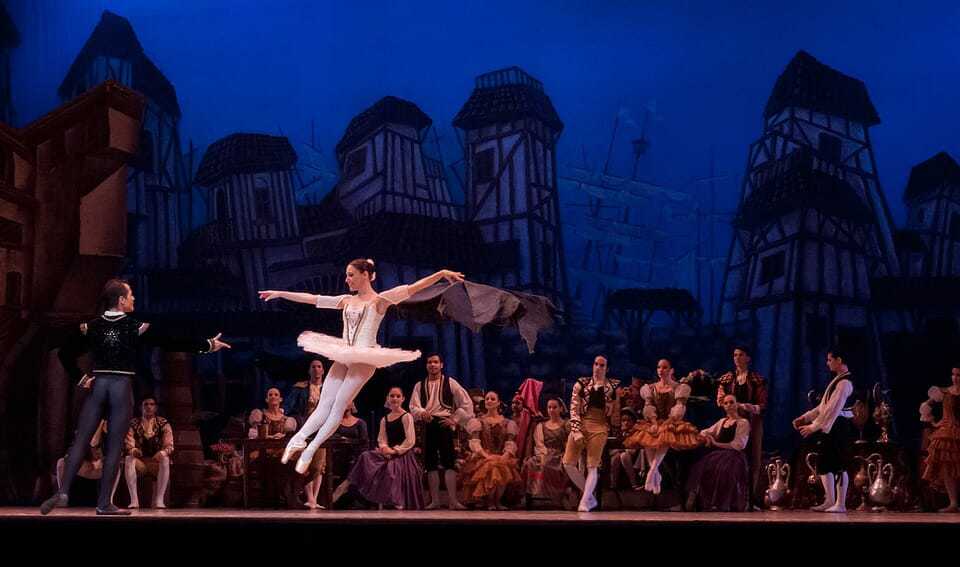 This theatre is in Millburn. It has about 1200 seats and is officially the State Theatre of New Jersey. The actors as well as many of the audience come from New York City.
If you plan to attend a performance, then you should book in advance as this is very popular with tourists and locals. Ideally you should check into one of the many hotels there and have a good evening at the theatre.
31. War of the World Monument
If you are of a certain age, you will remember the 'War of the Worlds', you may even have bought the record of it! You will find the monument in West Windsor Township. It is a bronze monument to the radio broadcast in the New Jersey town where the fictional Martians landed.
Make sure you read the inscription which gives you a detailed account of the events that night.
32. Trenton Tomato Pie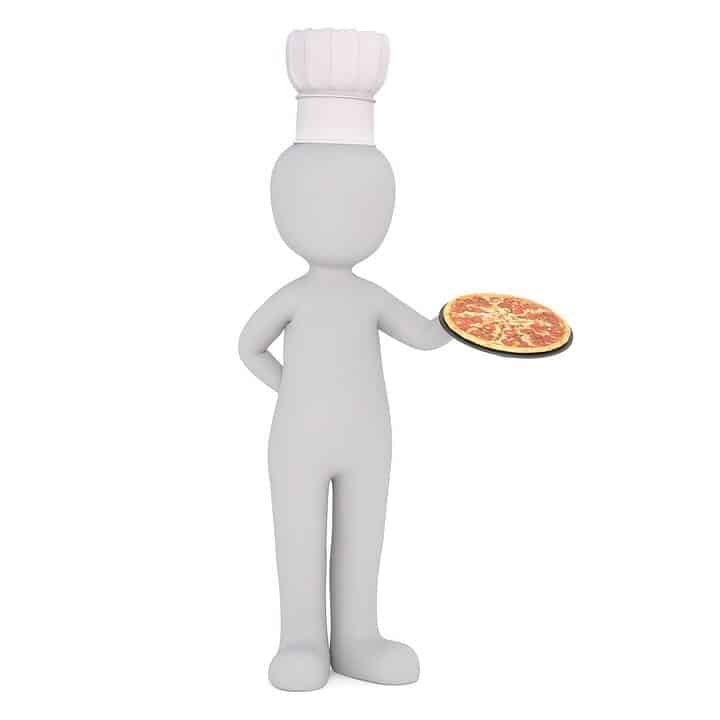 This is the New Jersey version of pizza. It is named after the town of Trenton where it was supposed to have been invented.
The difference between this and a pizza is that instead of the cheese going on top of the topping, it goes onto the crust first, then the toppings are added. Finally, the tomato goes on top with a little salt.
You will find this delicious meal in most cafes and lunch-time restaurants as it is considered part of local cuisine.
33. Liberty Science Centre
You will find this centre in Liberty State Park in Jersey City. It is an interactive science museum and was first opened in 1993. It was the first state science museum in the state.
A point to note here is that it houses the largest and most technically advanced planetarium in the western hemisphere.
Look out for the different exhibitions such as the Skyscraper exhibit, and the 'Eat or be Eaten' exhibit.
Allow yourself a full day here as there is plenty to see and do, especially for kids.
34. WWII Bunker at Cape May Point
This bunker was never meant to be a permanent structure, but it is still standing on the beach. The walls are seven feet thick and it was built in 1942.
An interesting point is that it was built only 900 feet from the sea on the high ground and was covered in soil to blend in, which explains why it is not as visible as you would expect.
You can walk around the bunker but be aware that the tides come in fast and you could be trapped there so care should be taken about the times you visit it.
35. White Eagle Hall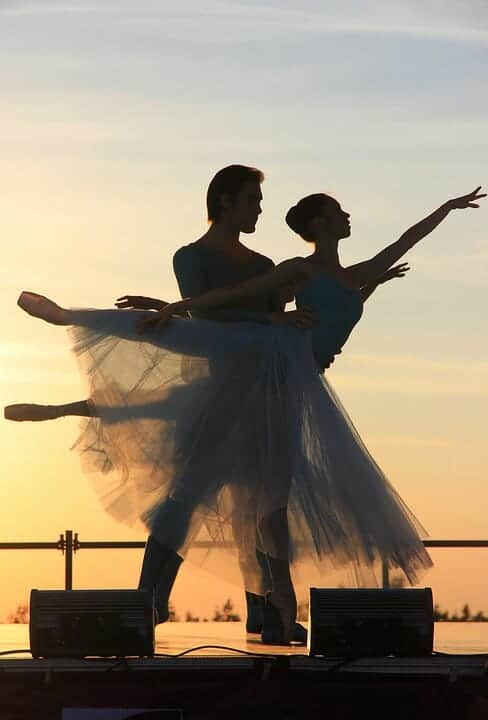 This concert venue is found in Jersey City. It is a renovated theatre which is now a hub of nightlife.
This is a great place to spend an evening watching a show and then having a meal. There are normally comedy shows, live music performances, dance, film as well as family shows held every other night so be sure to check the schedule.
There are many restaurants close by for a pre-theatre meal, and several hotels making this a good place to stay a few days.
36. The Land of Make Believe
This amusement park is found in Hope Township. It caters mostly for youngsters under 8 years of age. The park was opened in 1954 and offers 'safe and wholesome recreation'.
There are some attractions for parents and older kids, but nothing scary.
Head for the Civil war train which runs all the way around the park, and the Buccaneer pirate and Wading Pool. You will also find the Black Hole Waterslide and a junior sized roller coaster.
Little ones will have fun at the petting zoo.
Plan to spend a full day here, there is a café where you can buy lunch and refreshments.
37. Waterloo Village
This historic village is in Stanhope. It was a very popular coal transport route back in the 19th century.
Look out for some of the reformed buildings such as the general store, church, and blacksmith shop.
It will not take more than a half day to see this.
38. Newark Museum
This is the largest museum in the state. It is home to a collection of American, Asian, African, and ancient world art.
Head for the Tibetan gallery which is considered one of the best in the world. Notice the alter, which the Dalai lama himself consecrated.
Also, of interest is the Dreyfus Planetarium, and the Victoria hall of Science. Looking outside, you will find the 1784 stone schoolhouse and the Newark Fire Museum.
You should allow a full day to see this. There is a shop where you can get lunch.
39. Tripod Rock
This interesting attraction of located in Boonton Township. It is a unique rock formation, and no-one is entirely sure as to how it got there. Theories abound.
It is classed as a 'Glacial Erratic' which means that one stone if completely different in size and formation than all the other rocks in the vicinity.
The trails are great for beginners and experienced hikerswith moderate elevation.
One theory is that the rock landed on top of the base during the melting of the Wisconsin Glacier. The rock remains a popular hiking destination, and once you get there you can form your own theory about it!
40. New Jersey Performing Arts Centre
This is one of the largest performing art centres in the USA and it is located in downtown Newark. It opened in 1997.
The centre has one of the largest education programmes offering training classes, scholarships, and children's programmes, to mention a few.
If you plan to attend a performance, you should book in advance as they are very popular with locals and tourists alike.
41. Princeton Cemetery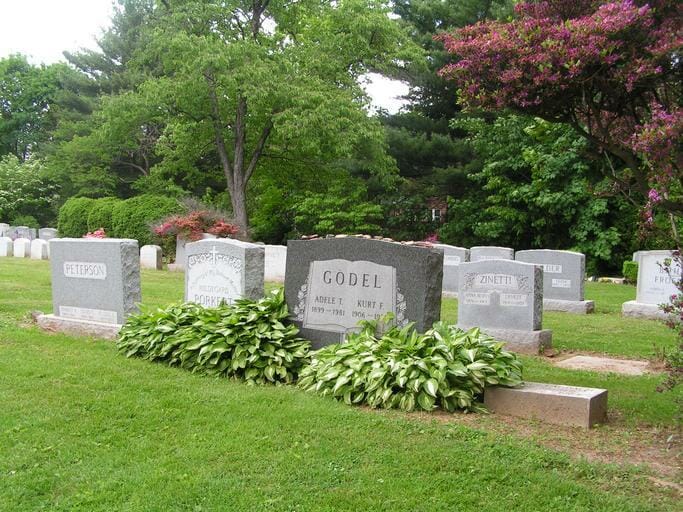 This is the final resting place of Aaron Burr, who was the third Vice President of the USA. There are many other important and noteworthy people who are buried here such as computer scientist John von Neumann and Nobel Prize winner Eugene Paul Wigner.
This is a well-maintained cemetery, with some interesting epitaphs to be seen. Look for the one reading 'I told you I was sick', as well as other quirky headstones.
42. Wild Safari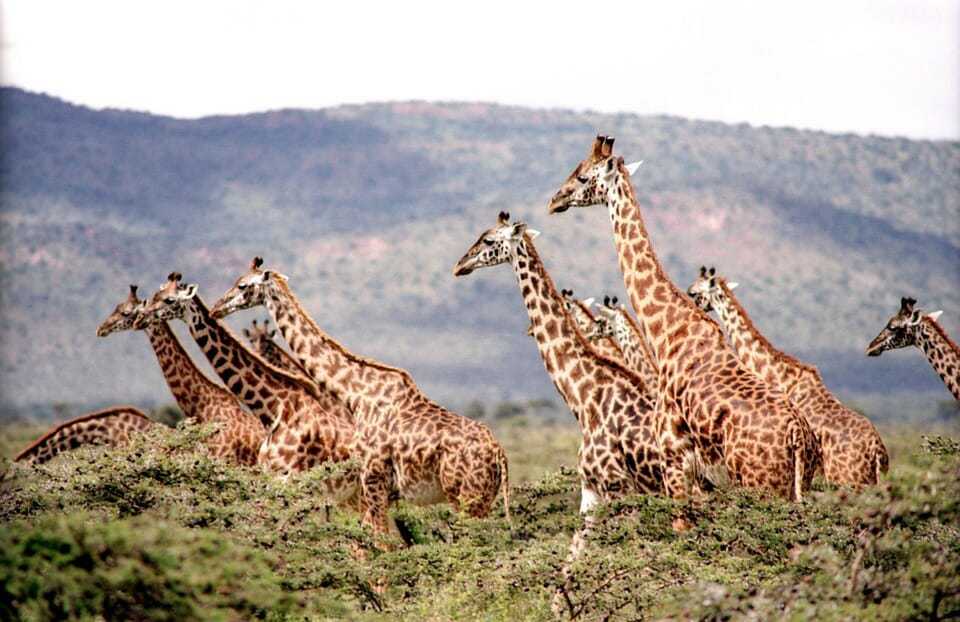 You will find this in Jackson Township. It is suitable for both adults and kids, although there is some contact with the animals.
It is a driving tour through the safari park with a section where you are allowed to get off and feed the giraffes.
You will also pass through the bird and reptile section where you can look but not touch.
If you prefer, you can drive your own car through the park making this a fun day out for all the family.
43. High Point Monument
You will find this in Wantage. It is the highest point in the state and it is marked by an enormous obelisk.
It is very simply known as High Point Monument. It is at 1803 feet above sea level. The tower stands 220 feet tall and was built in 1927.
If you are a hiker, then this may be along your route as the Appalachian Trail runs through the park and very near the high point.
44. Van Saun County Park
This park is found in Paramus and Edge River and here you will find the County Zoological Park. This is an outdoor venue for anyone who is interested in the outdoors. There are picnic areas, a baseball field, softball courts, basketball, and tennis courts.
For the younger visitors there is a pony ride area, carousel, and a playground.
The zoo is open all year and is free of charge, making this a great day out for families.
45. Pier A Park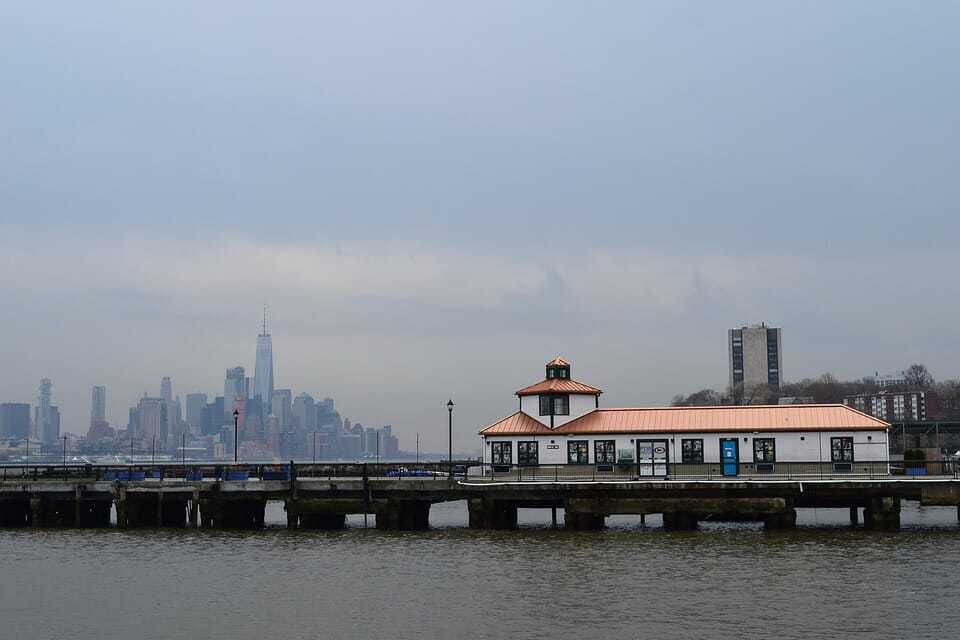 Pier A is found in Hoboken. This is the perfect place to take young children when they want to let off system. It will also give you a chance to relax after serious sightseeing, as the area is securely fenced in. parents get to relax and admire the view of downtown Manhattan while the kids get to run off some energy.
Make sure you check opening and closing hours so you can plan your day.
It is a good idea to grab a packed lunch and head here for a relaxing afternoon.
46. Morris Museum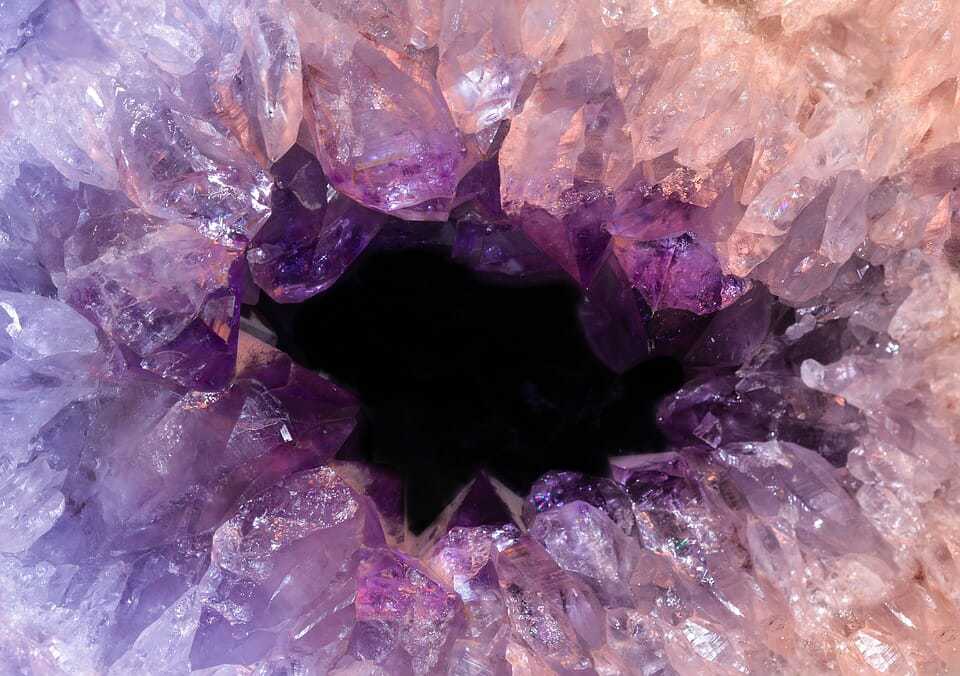 This is located in Morristown. If you are interested in rocks, fossils, and minerals, then you should see this attraction.
Apart from rocks and fossils, you can see north American crafts, pottery, basketry, weaving, and native American musical instruments.
There is a section which is devoted to dolls and toys, as well as natural science making this a full day out, so allow a whole day to see this.
47. See the World's largest light bulb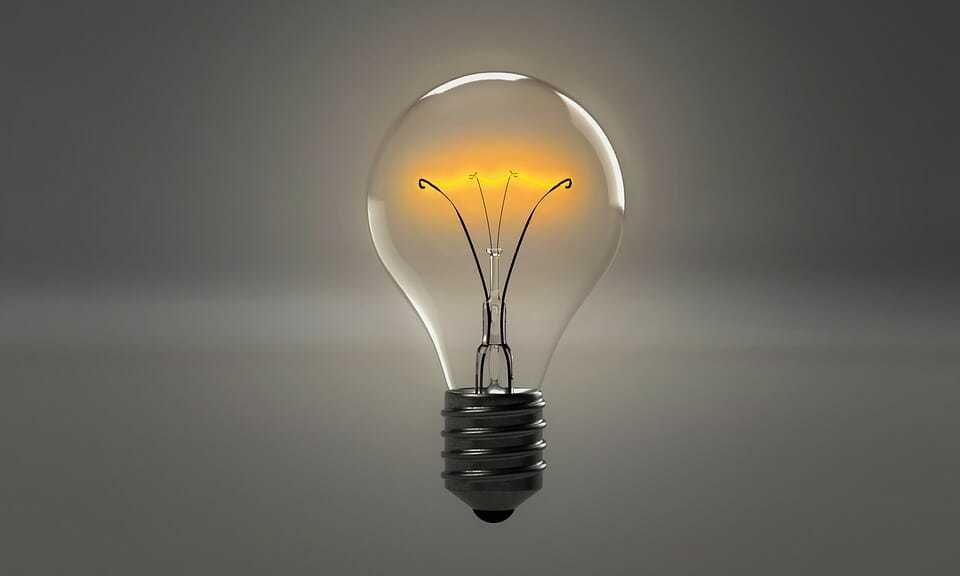 You will find this in Thomas Edison's old laboratory in Edison. The light stands 13 feet high and weighs a staggering 8-tonnes. Everyone close-by can see the light from this 12-story tower.
The light bulb was made in 1938, seven years after Edison's death. You will see that it is encased in 153 individual pieces of Pyrex to keep it safe and clean.
As you look around you may become aware of music. This is coming from the phonograph which was also an invention of Edison.
48. Branch Brook Park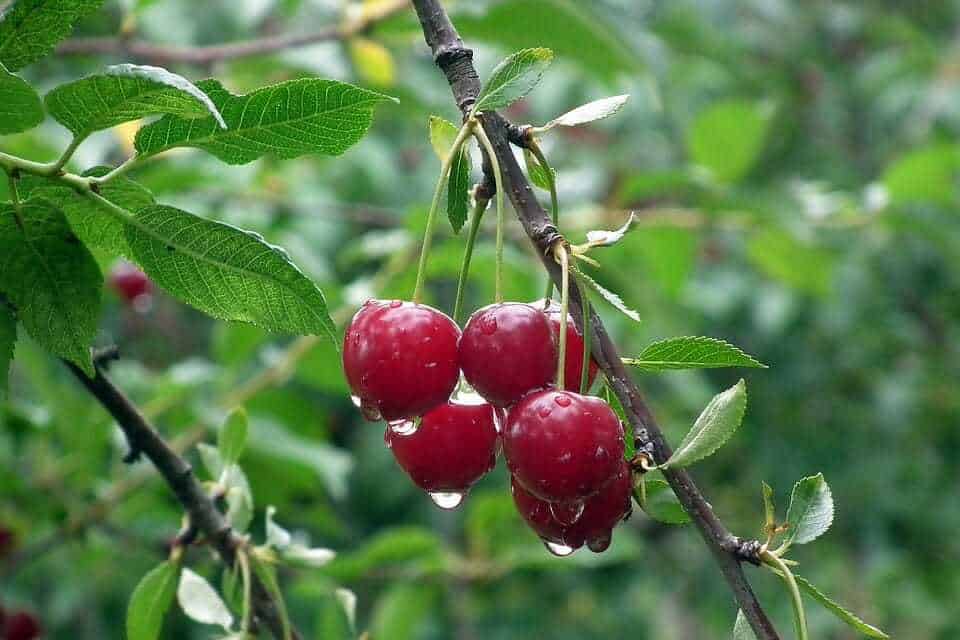 This is the largest public park in the city of Newark and it is famous for the collection of cherry trees.
If possible, try to visit when the trees are in blossom. You will never see anything so lovely as 5,000 different cherry trees all in flower!
There are more than 18 different varieties. The Cherry Blossom Festival is held in April each year.
Apart from the trees the park is filled with many interesting things such as sculptures and bridges, gates and buildings designed by Thomas Hastings.
On the east side of the park is one of the most affluent neighbourhoods in Newark, as well as one of the largest cathedrals in the USA.
49. See the Race of Gentlemen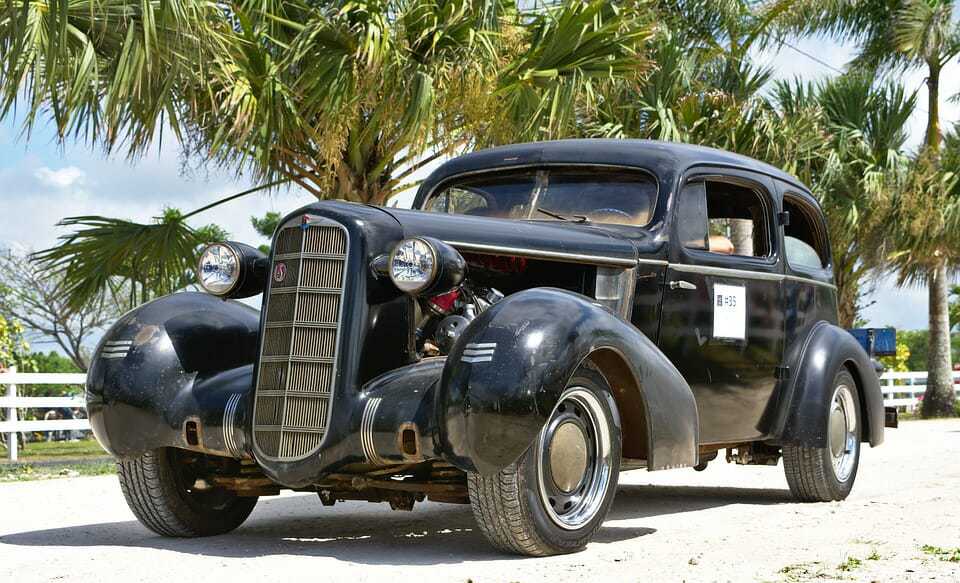 This takes place every year in Wildwood. Only period cars and motorcycles are permitted to compete, so the only vehicles you will see come from before 1935. This includes any parts which cannot be made later than 1953.
There are three classes of entry, namely bangers, flatheads, and bikes. You will see that all contestants wear period costumes for the race.
As this race takes place on the beach, the end is called when the tide comes in.
50. Grounds for Sculpture
You will find this sculpture park in Hamilton. It was opened in 1992 and is the venue for many sculpture exhibitions.
There is a temporary collection of items from artists such as Seward Johnson among others.
Allow yourself a half day at least to see this collection.
51. The Colgate Clock
You will find this on the Hudson, in Jersey City. It is the fourth largest clock in the world. The clock was built in 1924 as a replacement for the previous one.
The clock is 50 feet in diameter with the minute hand being 25'10" long, and the hour hand 20 feet long.
You will notice that the clock is extremely accurate, in fact it will always be within one minute of the correct time.
52. Campbell's Soup

New Jersey prides itself on being the inventor of this iconic soup. You can see the factory in Camden where over 2 billion tins are produced and sold each year. On average Americans have at least six cans in their cupboards at all times.
There is a guided tour which you can take, and a café where you can buy a bowl of soup!
53. Berlin Farmer's Market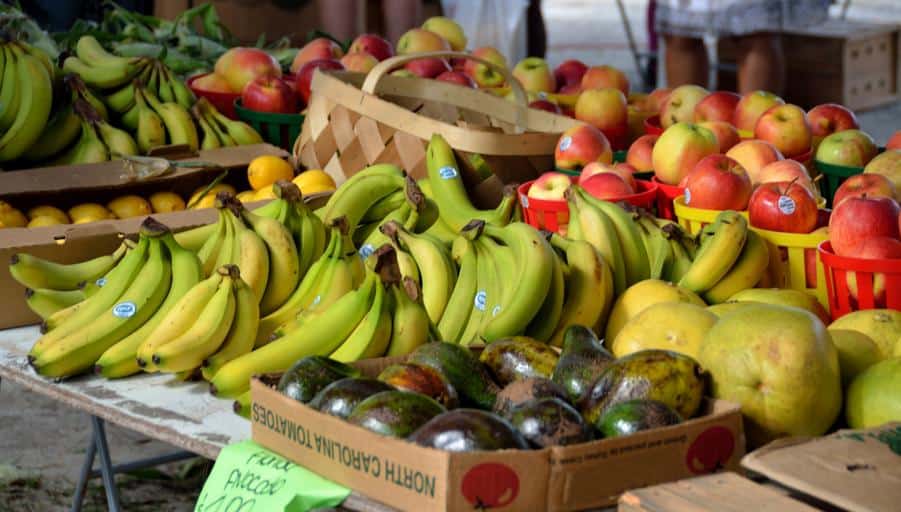 This market is family owned and has been operating since the 1940's. It is well known as one of the best flea markets in the state.
It used to be only livestock, but now there is everything you can want, with over 700 stalls and 85 stores.
Plana to spend a full day here as there are many interesting places to eat such as the Caribbean stalls, and the Italian pizza places.
54. Paulinskill Viaduct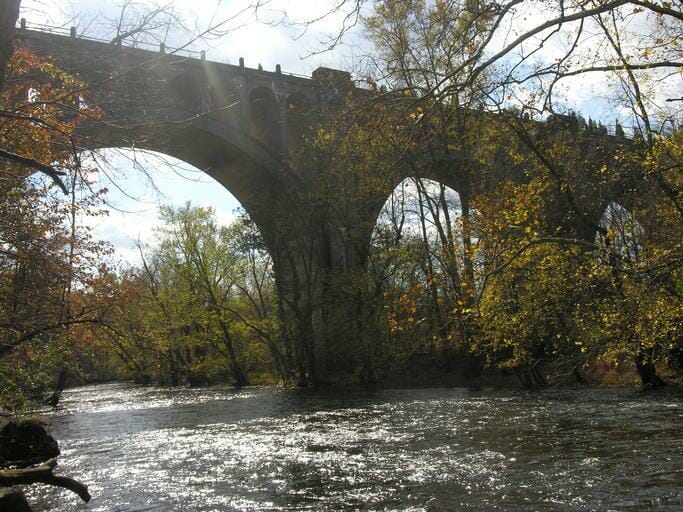 This is an abandoned bridge which was once the largest reinforced concrete structure in the world. You will find it in Columbia.
The viaduct was completed in 1910 with a total length of 1,100 feet and a clearance of 115 feet. The bridge is very popular with tourists, although it is illegal to walk on it now. However, there are still people who will climb it, or hike over the top, so do not be surprised if you see them.
So, pack a picnic lunch, and have a look at one of the most amazing concrete bridges in the world.
55. Try a Hot Dog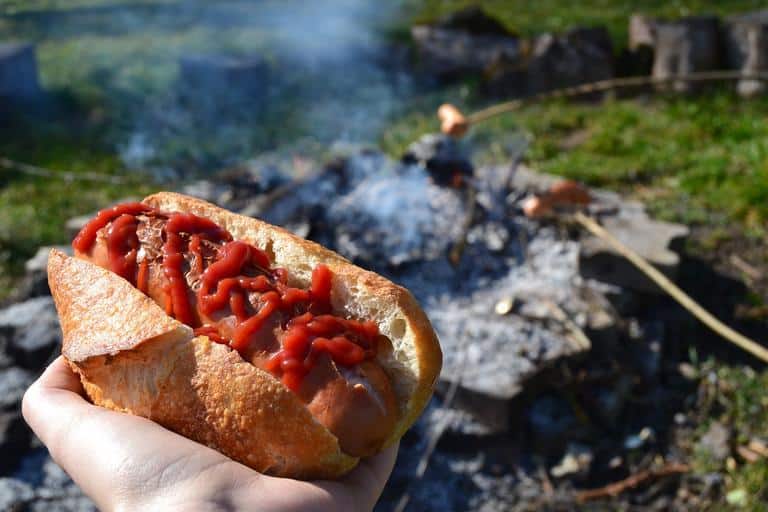 Not many tourists are familiar with the hot dog which is native to New Jersey. In this state you will find several different types of dog. Any person who is native to New Jersey will tell you that this is the place for hot dogs.
Expect to find them deep fried, split and topped, stuffed, and several other methods, all which taste exceptionally good!
Next time you are looking for lunch, find somewhere that serves hot dogs and try one – you will not be disappointed!
56. Bergen Performing Arts centre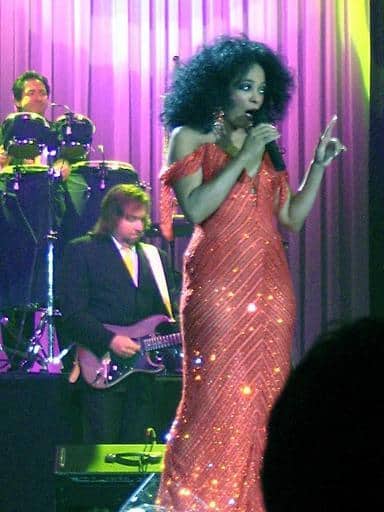 This s found in Englewood. It is a dance theatre which is regarded as world-class in the performances it offers.
There are over 200 performances every year, in all different types of arts. You may see celebrities such as John Legend, Diana Ross, and Aretha Franklin, to name a few.
Make sure you book in advance for any shows as they sell out fast.
57. Northlandz
If you like model railways, then this should be on your list of things to see. You will find it in Flemington.
There is also a museum on the site where you can see over 200 dolls from all over the world, as well as a 94- room dollhouse. Look out for the 2,000-pipe organ, which is nothing less than spectacular.
The railway section boasts hundreds of bridges and trains, and there is a short documentary about the challenges of building the railway.
Allow yourself a full day to see the railway and don't forget about the dolls' house.
58. The Sinatra House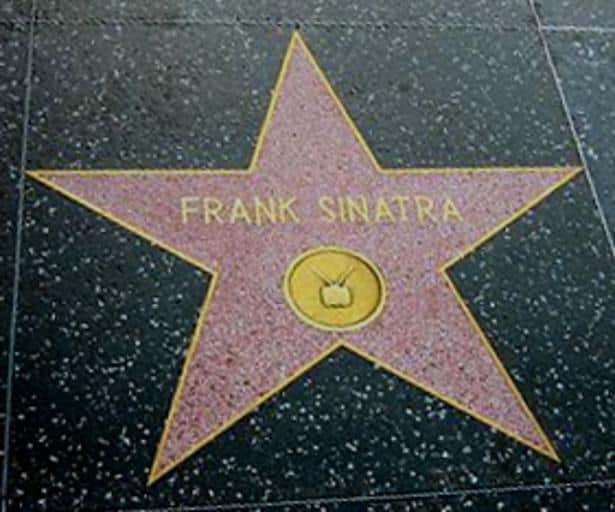 You will find this in Point Pleasant Beach. It is not a house where the artist lived, but rather one where Paul R Smith, Sony Music Distribution Chairman once lived.
Paul Smith was an enormous fan of Sinatra and the house is filled with songs inside and outside.
You can take a guided tour of the house, and then spend some time in the garden relaxing to your favourite Sinatra song.
59. Duke Farms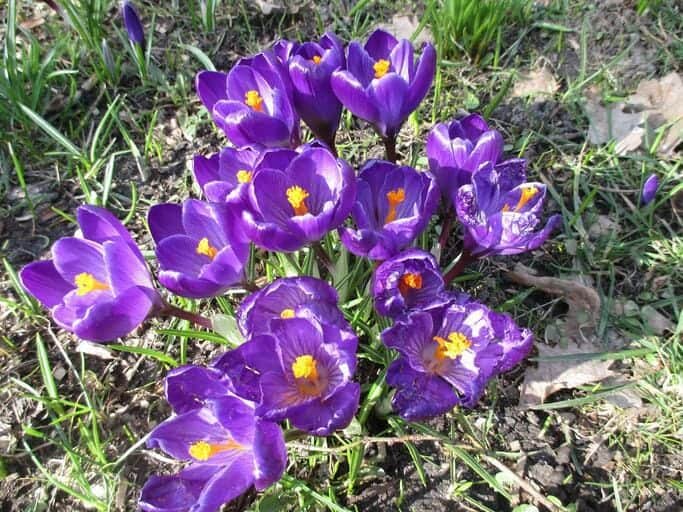 This is situated in Hillsborough. It is a complex with a botanical garden, conservatory, and greenhouses which are known as Duke Gardens.
There are over 1,000 acres of land where you can join bike tours or walking tours of the area. The farms are devoted to conservation, and there are several talks and demonstrations through the week.
There is a delightful café where you can buy lunch or snacks, and it is a great place for youngsters to start learning about conservation.
60. USS Ling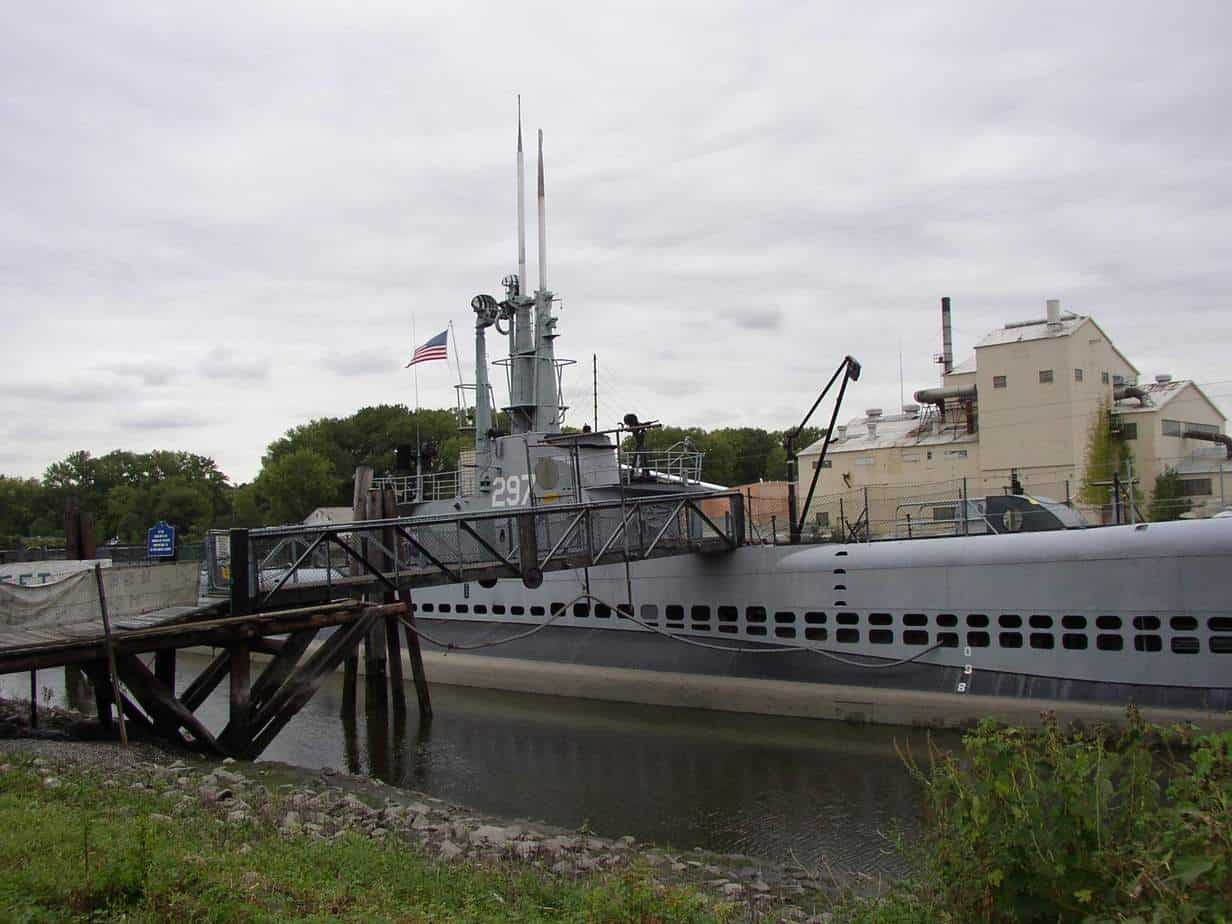 You will find this submarine in Hackensack. It is a WWII submarine which is well and truly stuck in the mud there.
This is the last remaining high-speed submarine which was used in the second World War, and it had a very short life at sea before being refitted as a training ship. In 1972 it was berthed near the New Jersey Naval Museum, and unfortunately was badly damaged during Hurricane Sandy.
At low tide you can walk right up to the sub but be aware that the tides change quickly.
61. Meadowlands Sports Complex
This sports and entertainment complex is found in East Rutherford. Here you will find the MetLife Stadium, which is home to the New York Giants as well as the New York Jets.
Also, this is the home of the famous Meadowlands Racetrack. This is one of the famous harness racing circuits. The annual Hambletonian Stakes take place here.
If you like hockey, then look out for games there as this is the base for the New Jersey Devils.
If you plan to attend any games here, it is a good idea to buy your tickets in advance. There are several hotels in the area where you can stay the night.
62. Project Diana Site
You will find this in Wall Township. If you are interested in Space exploration, then make sure you see this.
This was the first satellite dish to bounce signals off the Moon and is regarded as the forerunner to the US Space Programme.
An interesting point here is that the project was named after the Roman Goddess of the Moon, Diana. This marked the start of naming space projects after Roman and Greek gods such as Mercury and Apollo.
The complex is now used as the Information Age Science and History Museum and Learning Centre.
It will take you a half day to see this.
63. Field Station: Dinosaurs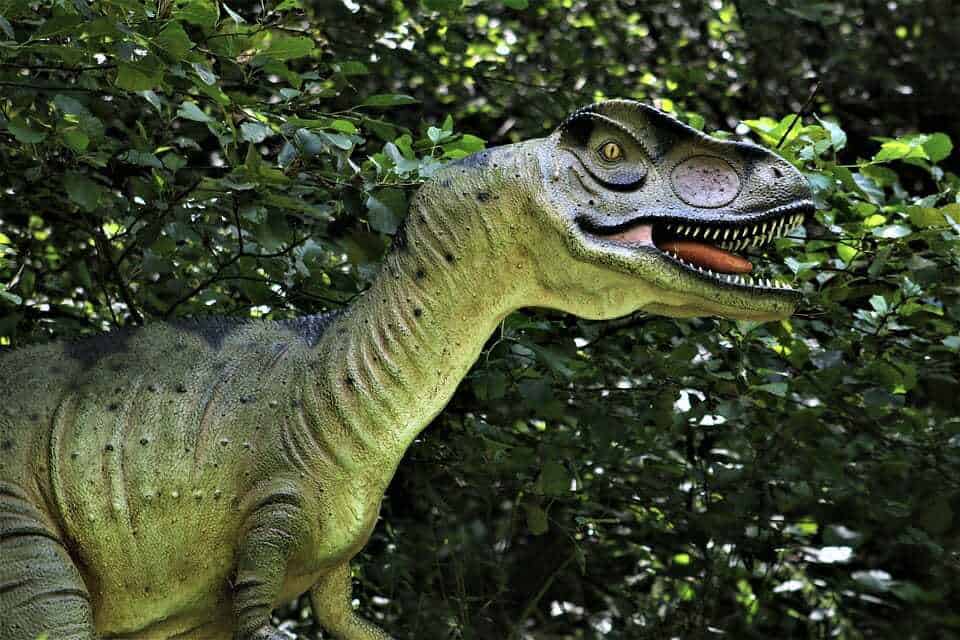 For all those kids interested in dinosaurs, make sure you get here to this prehistoric theme park in Leonia.
The ideal age group for visitors here is between 3 – 11, and you will see 32 full-sized automated dinosaurs, as well as interactive exhibits. There are live shows designed to teach kids about the beasts and the ecosystem at that time.
Make sure you check opening times and special events.
Plan on spending a full day here with the kids. There are cafes where you can buy lunch through the day.
64. Adventure Aquarium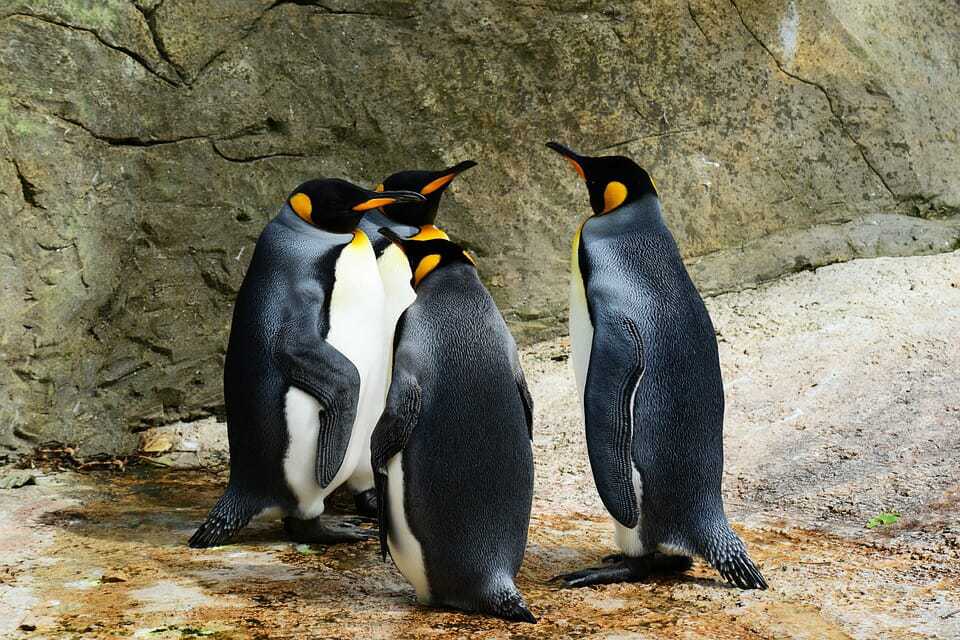 This is found in Camden on the Delaware River. It was opened in 1992 and is home to over 8,000 animals.
Make sure you head for the Penguin Park, and then stay to see the Hippos being fed and put to bed.
There is a delightful café where you can buy lunch, so you should allow a full day here, particularly with kids.
65. Garden State Discover Museum
This is a children's museum and it is found in Cherry Hill. If you have children, then this should be on the list of things to do.
For older kids, head for the rock climbing wall, while the younger ones will enjoy the petting zoo and the farm stand.
There is a make-believe doctor's office and a theatre where the kids can go backstage. Make sure they visit the Vet and Pet- the animal health care clinic and the Nature Centre where they can see the giant spider web and the tree house.
Plan on spending a full day here.
66. State Theatre
This theatre is found in New Brunswick. There is seating for 1,800 people and it is often sold out.
Through the years stars such as David Copperfield, Frankie Valli, and Lewis Black, to name a few, have appeared here.
There are several good restaurants where you can eat before or after a show, and also a selection of hotels where you can stay the night.
67. Liberty Hall Museum

This is found in Union and is classed as an American Historical Site. It was built in 1772 as a 14-room house, although today it is a 50- room mansion. Many historical people have lived there including William Livingstone who was the first Governor of the state.
The museum is located on the campus of Kean University. You should check the schedule as they host many interesting events through the year.
In the museum, look for the letters written by Jefferson and Franklin, while in the garden you can see some of the oldest trees in the state.
Plan on spending the full day here, there is plenty to see.
68. Mountain Creek Ski Resort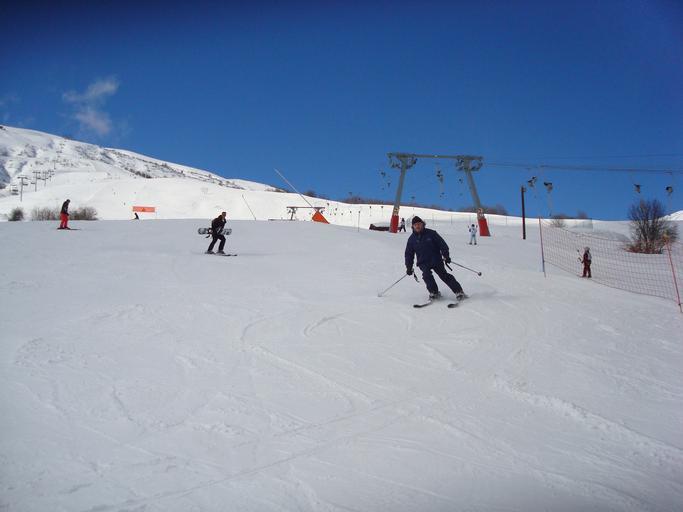 This is located in Vernon Township, about 47 miles from the George Washington Bridge.
There are four mountain peaks to ski on, and the resort offers night skiing and snowboarding, as well as snow tubing, a zip line, and an alpine coaster.
If you enjoy winter sports, then book into the accommodation there and plan on staying a few days. Be aware that this is only open in Winter.
69. Garden State Parkway


This road stretches from Montvale to Cape May, and is 172 miles long. The road runs all the way along the coast of New Jersey and has some of the most spectacular scenery in the state.
There are plenty of roadside cafes where you can stop along the way, as well as motels if you want to stay a night or two.
Be aware that this is a toll road so allow yourself the money needed, although you can use a debit/credit card to pass.
70. Kirkpatrick Chapel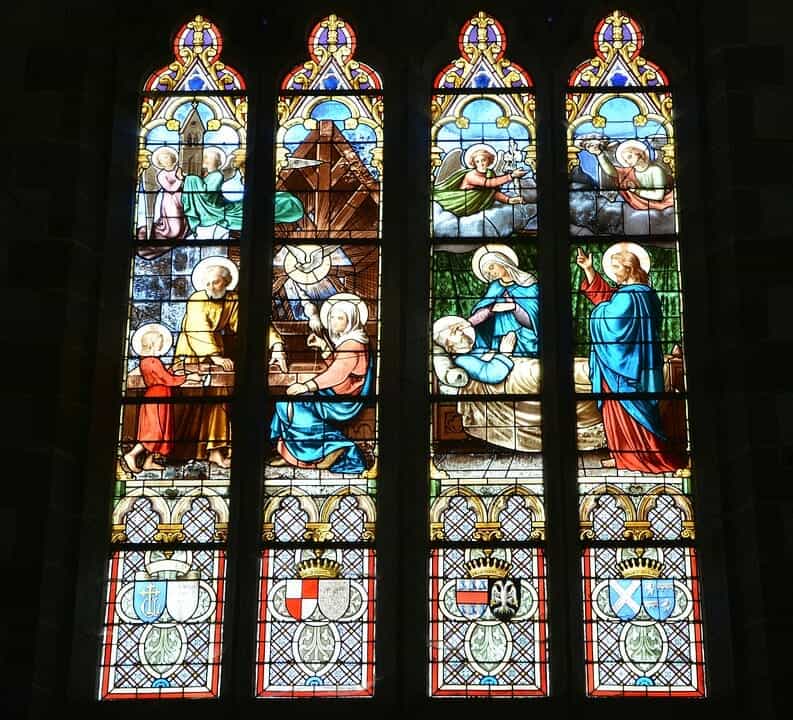 This church is located in New Brunswick. It was built in 1873 and has some stunning Victorian architecture.
Notice some of the many portals on the inside walls denoting the Rutgers Presidents, Trustees, and other important people.
The stained-glass windows are regarded as some of the finest in the state.
Allow a half day to see the inside and the outside, as the gardens are immaculate.
71. Cape May Park and Zoo
This park and zoo is in Cape May. It houses over 500 animals of 250 different species. The zoo opened in 1978.
There is a free-flight aviary and an interesting reptile collection, in addition to many other animals. There is a train ride and a carousel for the younger visitors, and a café where you can buy lunch.
Allow a full day here, especially if you have kids.
72. Red Mill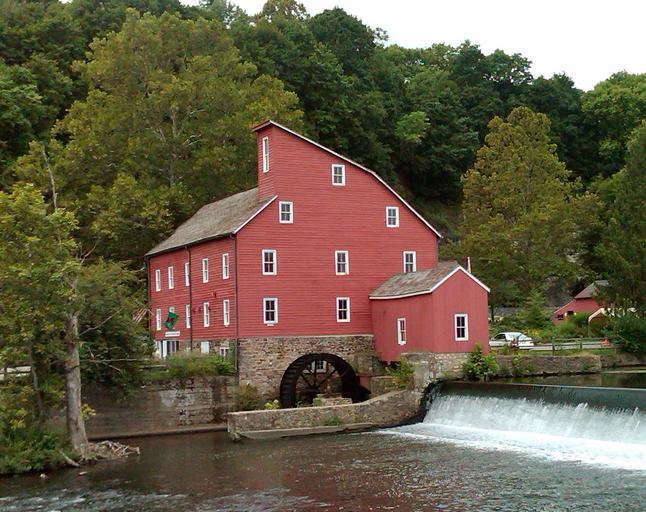 This 4-story mill and historic site is located in Clinton. Over the years it has been the home of a wool processing plant, a textile mill, and a basket factory. Now it is a museum which is part of the Village.
In the village you will find then original mill, as well as 8th and 19th century buildings including the schoolhouse and carriage sheds.
What draws tourists is the annual Black Potatoe Music festival which is held in July. If you plan to see this, then be sure to book accommodation in advance.
73. Howell Living History Farm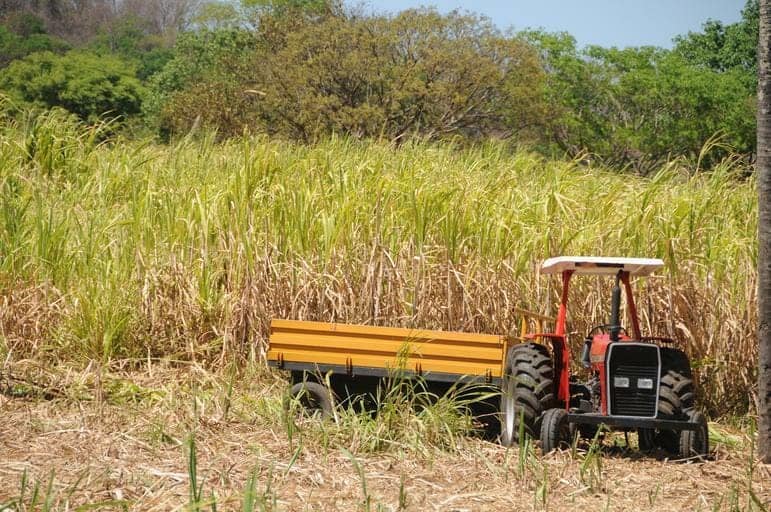 You may also hear this called Joseph Phillips farm and you will find it in Titusville. At the start of the farm the inventory consisted of two teams of oxen, a colt, two slaves and a field of flax.
The buildings on the farm date back to the 19th century and the farm is now a museum. You will be able to see arm life over the years, and through the seasons.
It is a living farm so there is machinery which you should be careful around, but it is a great place for youngsters to see a 'real' live farm.
74. Zimmerli Art Museum
You will find this in New Brunswick, on the campus of Rutgers University. There are over 60,000 items of Russian and Soviet Nonconformist Art, as well as art from the 18th century to the present.
There is a collection of 6 centuries of European art focusing on the 19th century. Be sure to check out the collection of rare books, as well as the illustrations for many children's books which they keep on exhibit.
75. Seven President's Park
This park is right on the ocean in Long Branch. It was named after the seven presidents who spent time in the resorts in the area. Indeed, it was President Grant who said that Long Branch was the nation's 'Summer Capital'.
There is a mile of public beach where you can swim, surf, and play volleyball. There is also a snack bar and picnic tables.
There is a snack bar and a sheltered eating area.
Look out for the two endangered birds who nest there, namely the Least tern and the Piping Plover.
76. New Jersey State Museum
This museum is found in Trenton. You will be able to see artefacts dating back to the early 19th century.
The additional attraction here is the 140-seat planetarium and the 380-seat auditorium. The admission is a 'suggested fee' and many programs are offered at low or no cost, making this an inexpensive day out for families with children.
77. Camden's Children's Garden
This is located on the Camden waterfront. It was opened in 1999 and is specially designed for families and children. You will find themed exhibits such as the Dinosaur Garden, the Storybook Gardens, and the Tree House, to mention a few.
There are indoor areas such as the tropical greenhouse and the Secret Garden which will delight any child.
In December the garden plays host to the Annual Holiday festival of Lights, so it is worth visiting at that time.
78. Wetlands Institute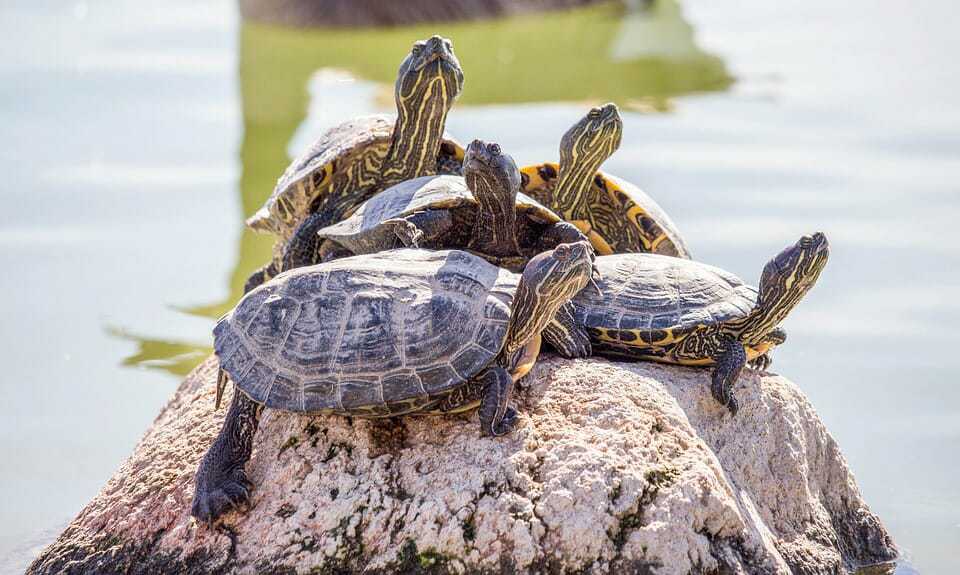 You will find this in Stone Harbour. It is dedicated to the protection of the wetlands in that area.
There are guided tours which you can take. These are outside, so you should dress appropriately and remember that the weather changes all the time!
The institute hosts the Annual Wings 'n Water Festival so it is worth booking a night or two in a local hotel and enjoying this.
79. Steel Pier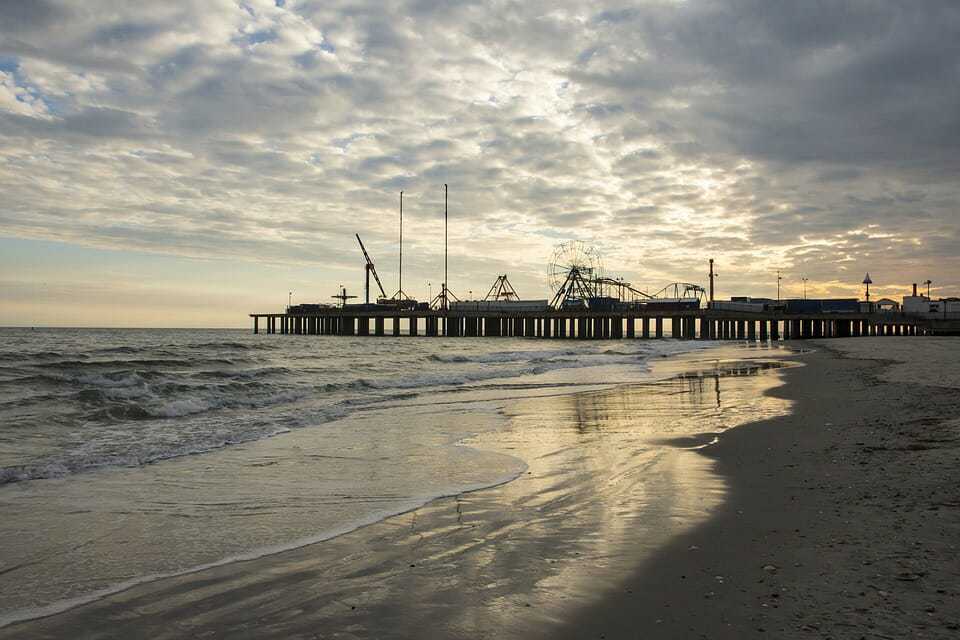 This amusement park is found in Atlantic City and you will see it on the pier. It opened in 1898 and has been recognised as one of the most popular venues in the USA for the last 70 years. It was in fact, billed as the 'Showplace of the nation'.
You will be able to watch concerts and see exhibits, as well as enjoy the amusement park, making this a great day out for the whole family.
As some things are outdoors, make sure you have appropriate clothing in case it rains.
80. Allaire Village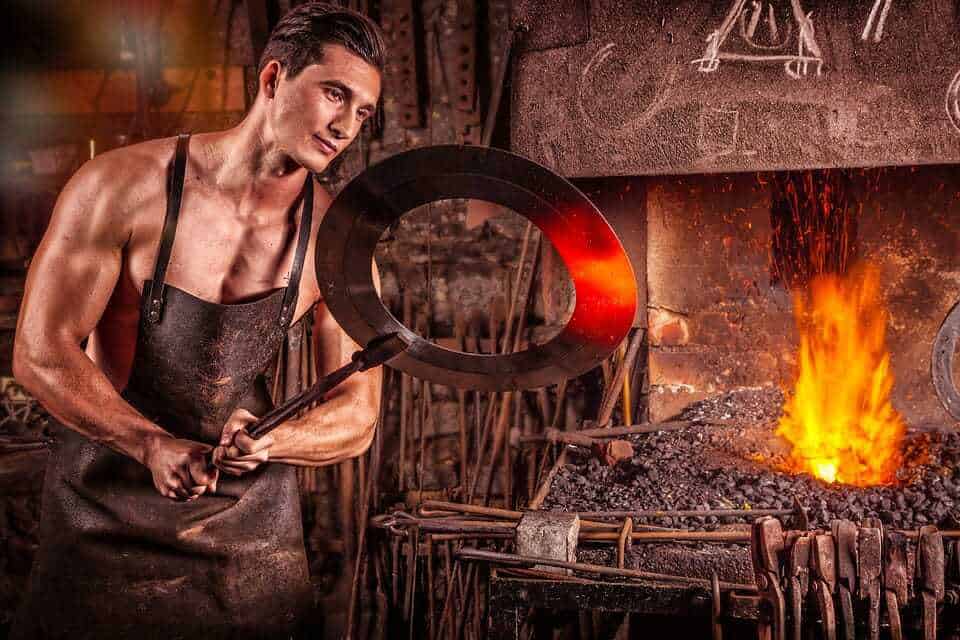 You will find this living history museum inside the Allaire State Park in Wall Township. It used to be an Indian Ceremonial Ground until a sawmill was placed there in 1750.
The town grew up around the mill and wood burning furnaces. When they were no longer needed, the town simply died.
The village is now maintained as a living history area where you can see people of that era working as blacksmiths, carpenters, and tinsmiths, with the old bakery still selling cookies.
The museum store is houses in the old general store. This is an interesting venue for kids as well as adults, and you should allow most of the day here.
81. Quick Chek Balloon Festival
This balloon festival has been held at the Solberg Airport in Readington Township since 1983. This is a great day out for all the family, as not only will you see over 120 special shaped balloons take to the skies, there are music concerts, craft stalls, carnival rides, and food through the day.
The evening ends with a spectacular firework display. You may want to take an RV down to watch this event and stay overnight.
Make sure you check event times so you can plan your holiday.
82. Liberty State Park
This park is found in Jersey City. If you enjoy taking photographs, then you may want to head here as this is widely known as the best place to snap pictures of the NYC skyline. You will also see Ellis Island, Manhattan, and the Statue of Liberty.
If you came by car, there is plenty of parking space.
There are several good walking trails with wonderful scenery along the way, so why not take a packed lunch with you, and head out for a walk.
83. Barnegat Lighthouse State Park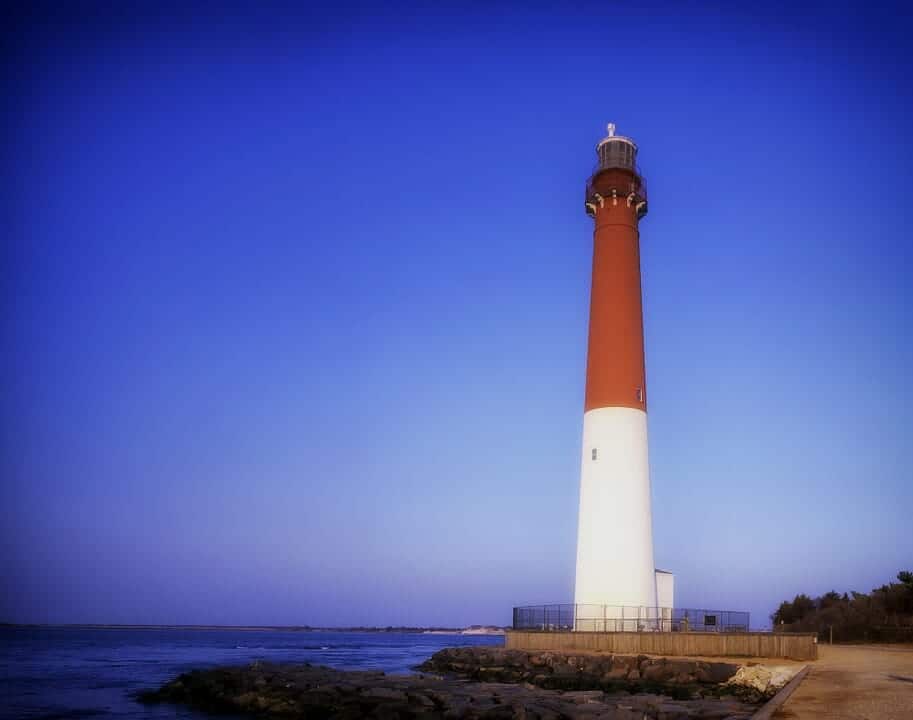 You will find this on the northern point of Long Beach Island. As well as the lighthouse, there is a maritime forest which gives you access to birding and fishing sites.
During the off-season the lighthouse is free, and you can climb it. The views from the top are nothing less than spectacular.
The shore is a great place for walking and hiking. Plan on spending a day here. Take lunch and spend it on the beach.
84. Take a helicopter tour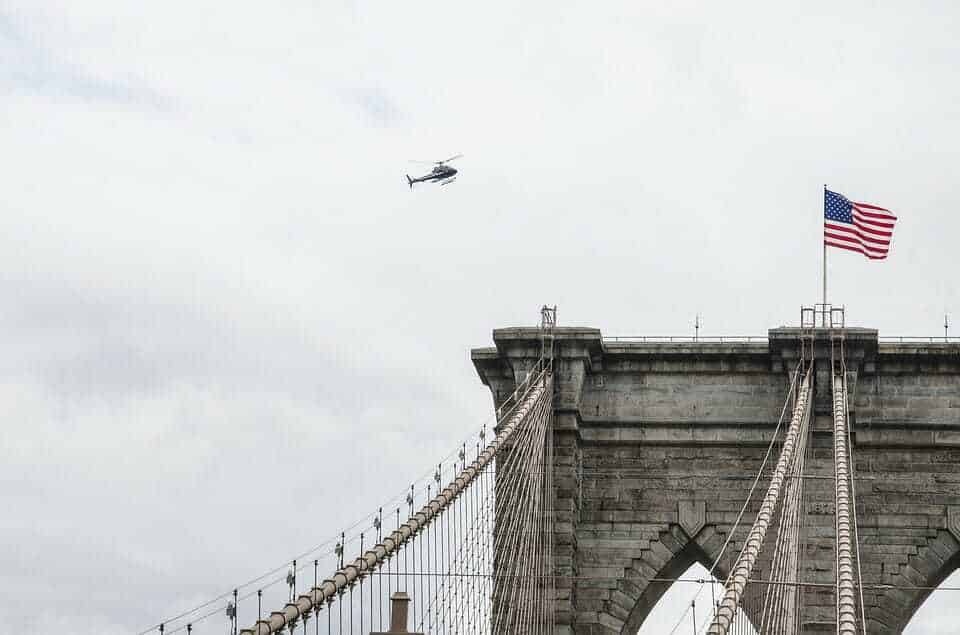 Most of these tours leave from Jersey City and you will fly over the Bay. The tours last about 20 minutes in which time you will see the New York skyline, and the Empire State Building.
You will also see the Statue of Liberty, George Washington Bridge, and several other attractions in the area. At the end of the tour you will be dropped off at the airport.
This is a great way to see the area from a different angle, and without getting caught up in traffic.
85. See Jersey Shore Alpacas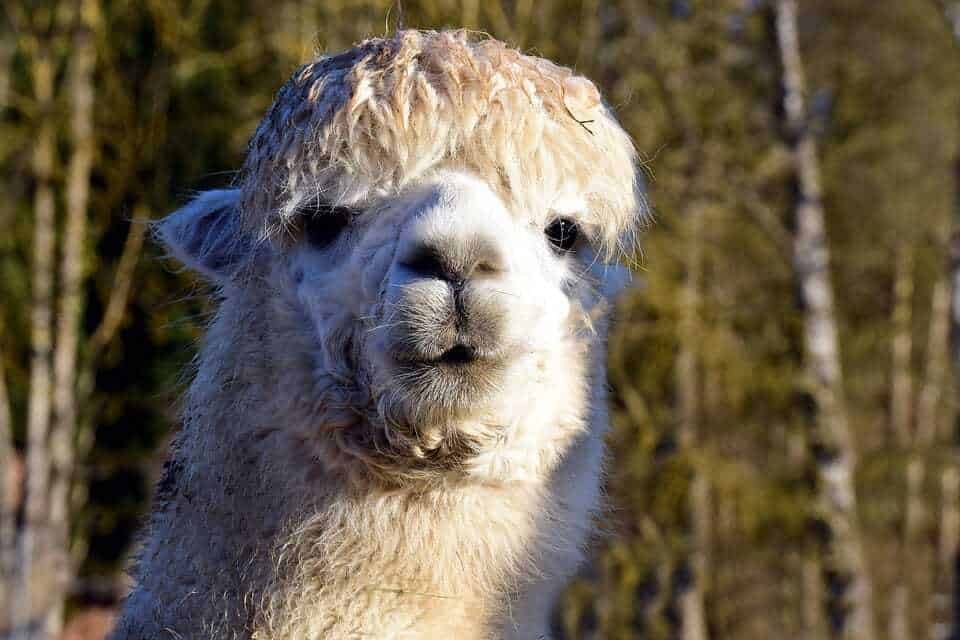 You will find this in Green Creek. With or without kids, this is a great place to visit! If you have never seen an Alpaca, then this should be on your list of things to do.
The farm is open March – December and closed on Sundays. You can buy carrots to feed the Alpacas, and while there is no entrance fee, there is a donation box.
Make sure you visit the shop where you will find Alpaca toys and garments made from their wool.
86. Haunted Cape May
The best way to see this is to take a guided tour. Most of the tours last an hour and take you through some eerie streets.
Some of the tours are only for adults, but many of them are designed for older kids, so these are worth doing.
Many of them depart from the Haunted Mansion Restaurant and then return there, so you can have a meal after the tour.
87. Princeton University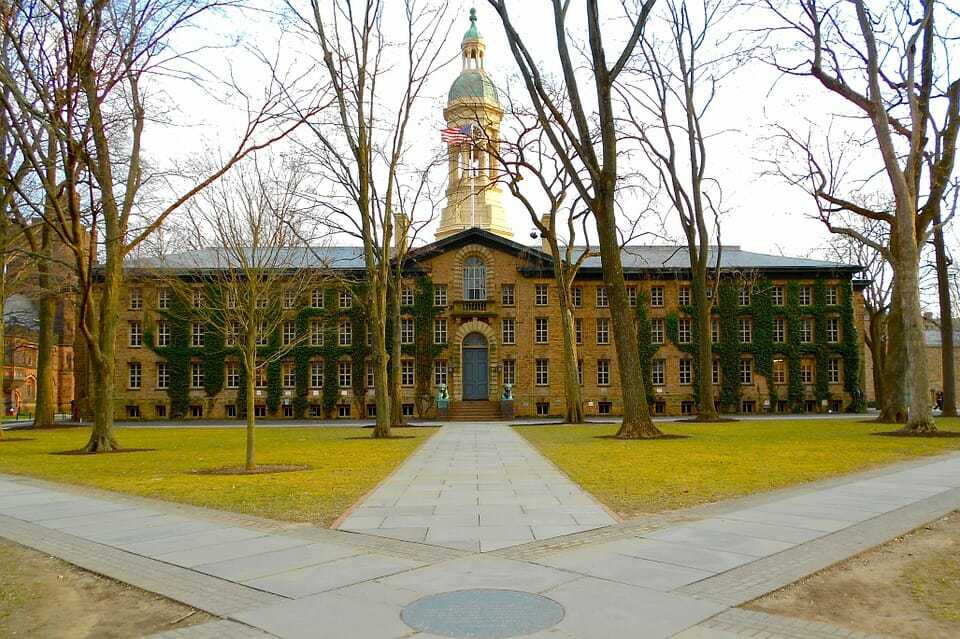 This is a great place to just walk around and admire the architecture of the buildings. The grounds are particularly lovely in the fall or winter months.
As you walk through the grounds you will imagine that you are walking through a time gone by as the buildings, big tree, quiet pathways, and peaceful alcoves make this a great place to relax.
Make sure you visit the museum, and then spend some time in the town of Princetown which has many great restaurants.
88. Newark Museum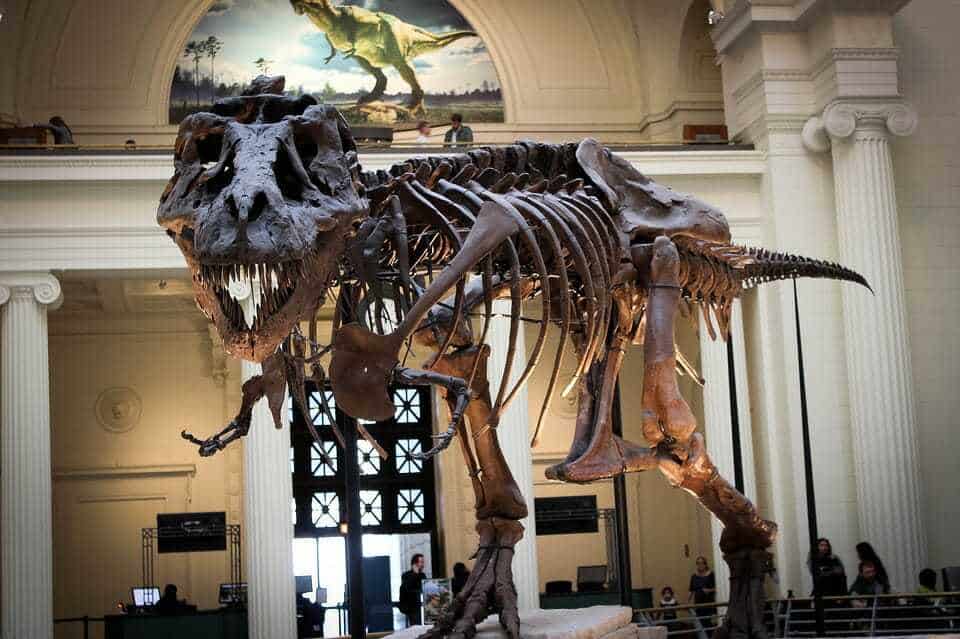 This is the largest museum in new Jersey, and it houses collection of art and natural sciences.
There are 80 galleries for you to explore, including the very popular planetarium.
Make sure you allow some time to wander around the sculpture garden where you will find some amazing and beautiful sculptures.
Be sure to check times and dates for special events.
89. Wildwood Aviation Museum
This is found in Cape May. It is at the airport in Hangar number 1. The museum is dedicated to honouring those who died while training during WWII.
The site was home to an active dive-bomb squadron training facility from 1943 – 1945. You will find over 26 aircraft on display along with plenty of military memorabilia, photographs, and engines.
The museum also houses a library and a food vending area. There is a gift shop full of interesting items you can buy. Allow yourself a full day here.
90. Take a dinner cruise
Most of these cruises leave from the Marina at Cape May. The sunsets are spectacular, and you can enjoy them while having your dinner.
You will possibly see dolphins along the way, and some of the cruises will take you out to whale watch.
91. Basilica Cathedral of the Sacred Heart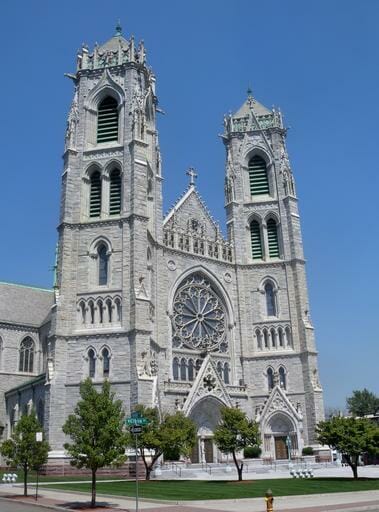 You will find this cathedral in Newark. The architecture is absolutely stunning! It received the title of 'Cathedral Basilica' after it had been blessed by Pope John Paul II. A High Mass was then performed.
Not only is the inside spectacular, the gardens are well worth looking at. You may find that in the spring and summer you see weddings taking place as this is a very popular venue.
92. Sunset Beach
Sunset Beach, Cape May is best known for the Flag Ceremony which takes place at 7pm on Memorial Day each year. This is a 40-year old tradition where the flags that are flown are all casket flags which families have brought. This is a particularly moving ceremony.
The beach itself is beautiful and great to walk along during the day. There are food places along the beach and a gift shop which is a family-run operation.
If you plan on attending the Flag Ceremony, it is important that you register and book in advance.
93. Lakota Wolf Preserve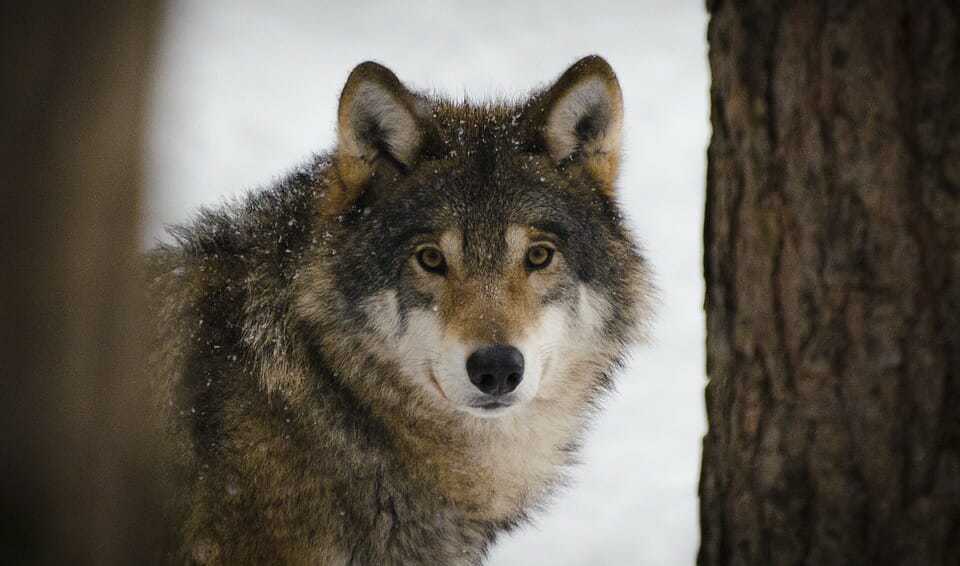 This is found in Columbia. You will see four different types of wolves here.
You must take the guided tour around the complex, where you will see the wolves, as well as foxes and bobcats.
This is well regarded as a great place to take photographs of wolves in the wild and you may indeed want to take your camera with you for this.
You must have an appointment to take the tour, so it is important that you book this in advance and then arrive half hour before your tour starts.
94. Cattus Island County Park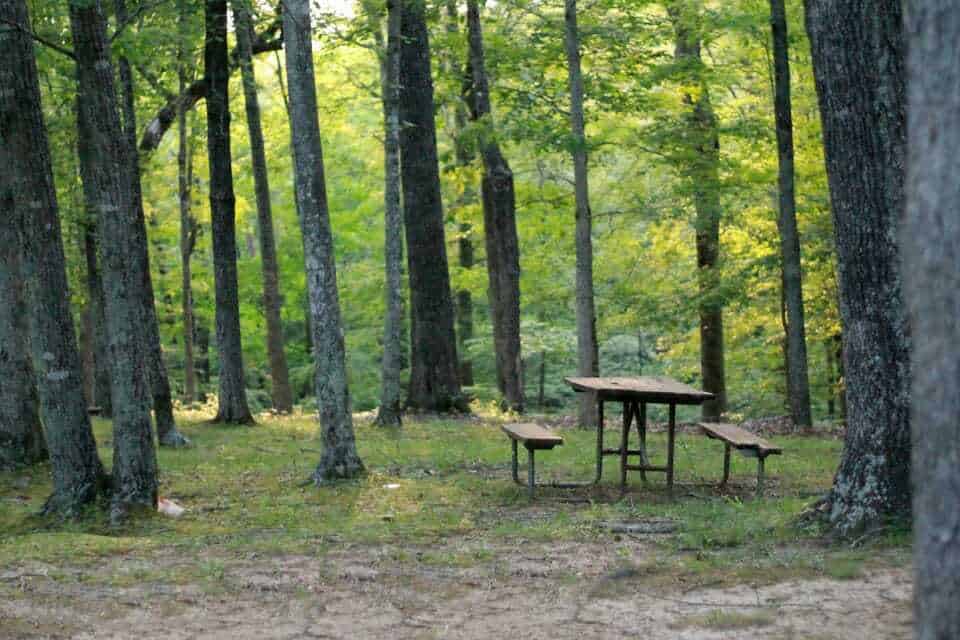 For walkers and hikers, this is somewhere that should be on your list of things to do. The visitor centre has recently been remodelled and has maps of the trails to buy.
There are wonderful wooded areas to walk through, and the trails are well-marked, making it easy for beginner walkers to use. The walks are pleasant and easy enough for children and seniors.
A word of caution here is that in the summer months the woods are also home to ticks which you may find on your legs, so be sure to pick them off when you leave.
95. Eat a Sloppy Joe

You may well know these as buns filled with ground cooked beef. In New Jersey they reach a higher level in that they appear to be more like a Dagwood Sandwich.
You can expect thin slices of corned beef or other deli meat, on rye bread, covered with coleslaw, dressing and Swiss cheese.
You will find these in most cafes and snack bars, and they are perfect to take with you on a hike or walk.
96. MetLife Stadium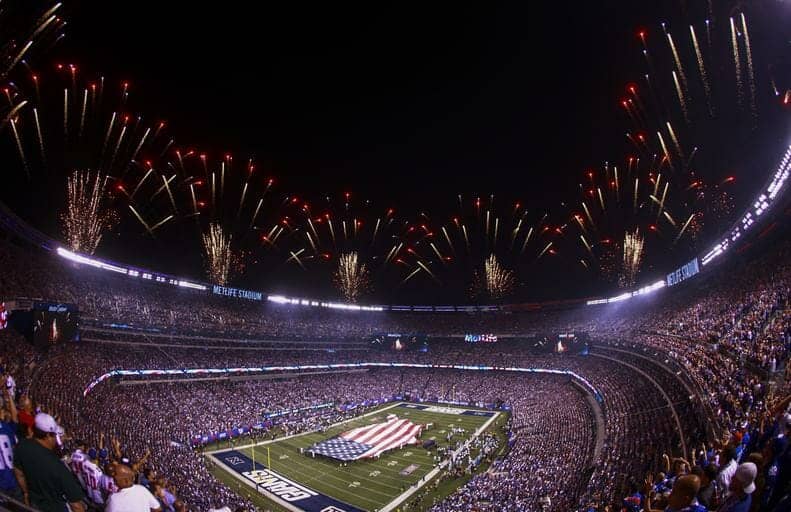 This stadium is in East Rutherford. You can take a guided tour of the stadium and ask as many question as you like from your guide.
The stadium is home to two national football teams, namely the New York Giants, and the New York Jets.
You can expect to see many different sports performed here as well as performances by well -known artists such as Bon Jovi, the Eagles, Kenny Chesney, to name a handful.
If you plan to attend any performance, make sure you book your tickets in advance. For games, it is a good idea to arrive early as they get very crowded.
You can also buy tickets online for any show or game.
97. Count Basie Theatre

This theatre is located in Red Bank. You will find many well-known artists performing here through the year.
The theatre seats 1,500 and is easy to access with parking being plentiful. One thing you will notice about this theatre is that it is so clean. Additionally, the prices are 'just right', making it a relatively inexpensive event. The acoustics are amazing, and the seats are very comfy.
Be sure to check out the special offers which they frequently have.
There are several hotels in the vicinity, so it is a good idea to book a room and stay a day or two.
98. Cape May Point State Park

There are two beaches at Cape May which are well-worth visiting. One is Sunset Beach, and the other is Point Park.
Point Park is well -known for washing up interesting things and pretty pebbles so if you are a collector of things like this, then pay a visit here.
Off-season the park is really quiet, but it does get crowded in the summer.
If you like critters and birds, then you will see plenty of them here. It is a great place to take a picnic lunch and spend the afternoon. Better still, take an RV and camp in the area for a few days as there is plenty to see in the vicinity.
99. Ocean County Library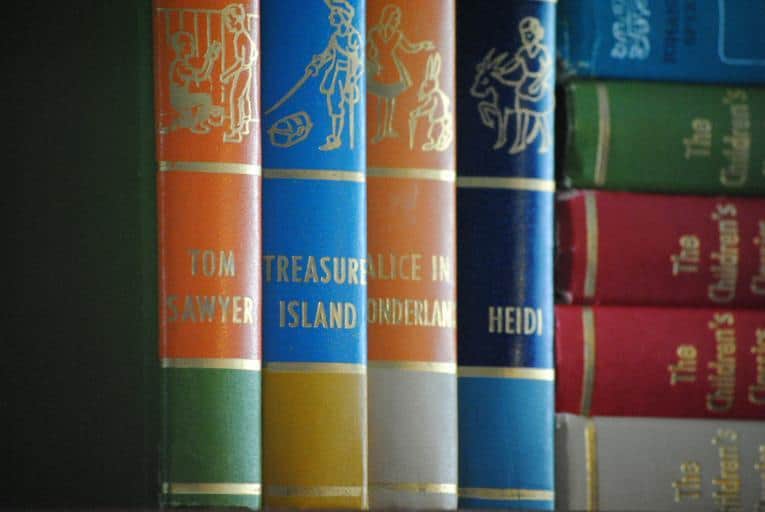 This interesting library is found in Toms River. The library has art exhibits and book fairs on throughout the year.
They often have classes for kids and offer craft classes. If you need internet access or fax machines, then they are happy to help you.
Right outside the library is a large Dunkin Donuts where you will get a cup of delicious coffee with a donut.
100. Eat Salt Water Taffy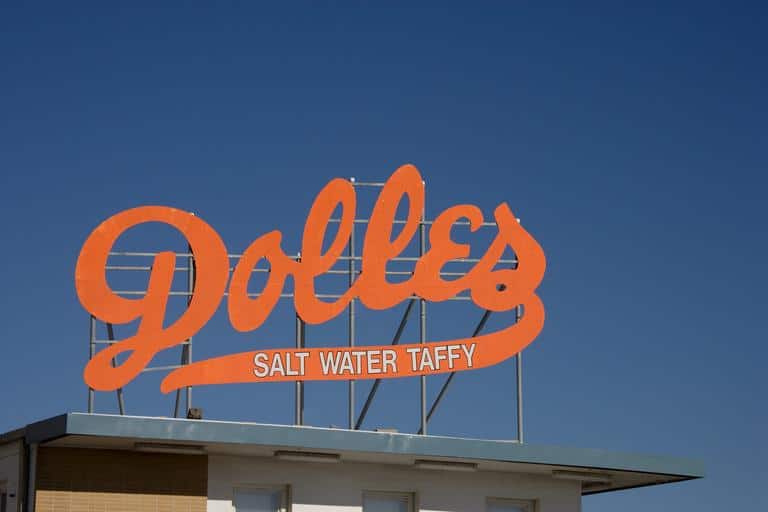 You simply cannot visit New Jersey without trying Salt Water Taffy! While your dentist may not agree with this, you will find it sold all over the state, in most places.
Legend has it that many years ago a big storm washed into a candy store on the beach, and everything tasted salty. The taste developed from there, and the candy has been a staple ever since!
Conclusion
With over 800 lakes and ponds, 36 state parks, 24 historic sites, and 42 natural areas, this state truly does have something for every tourist!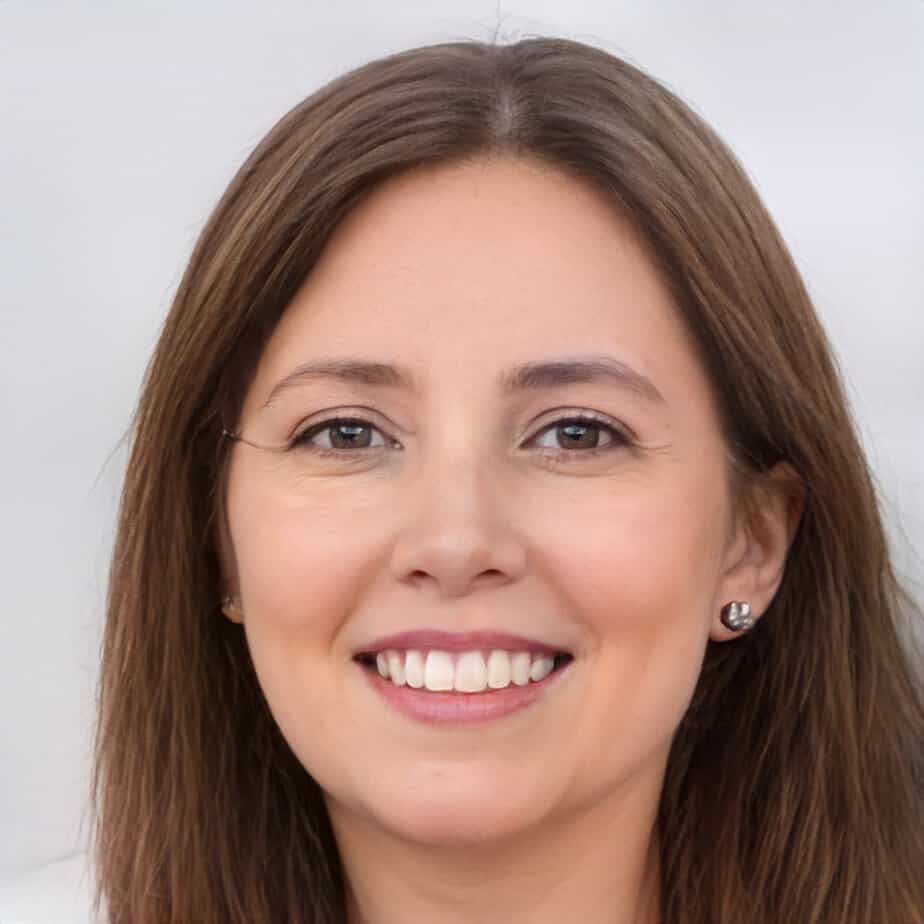 Jill Miller is the founder of Your RV Lifestyle. Trading corporate America for the open road, Jill, along with her partner Jose, began their RV journey, making an unconventional start by wintering in New Jersey. A natural adventurer, she was motivated by a desire to explore the USA and beyond, embracing the varied landscapes, communities, and cultures across the country.
For Jill, the allure of RV living was not about material accumulation, but rather the pursuit of an adventurous, fulfilling lifestyle. A lover of golf, bicycling, hiking, and line dancing, she has carried her passions across the country, engaging with them in diverse settings. Jill's commitment to the RV lifestyle came after years of careful research, numerous consultations with RV owners, and personal trials, including living in a rental RV.