Durham, the English cathedral city, is located in the north-east of England. Durham lies on the River Wear and was founded over the final resting place of St Cuthbert.
The city has a rich history, being founded in the year 995 and is home to the Norman Cathedral (which was built in the 11th century). It was designated as a World Heritage Site by UNESCO back in 1986.
Durham attracts many visitors, both British and international. This is because Durham offers spectacular views over the countryside, whilst also offering lots of things to do from – both for adults and children.
1. Visit the Durham Cathedral

Durham Cathedral // Glen Bowman // CC BY-SA 2.0
Perhaps the first thing you should do when you visit Durham is go to the Durham Cathedral. The cathedral is home to the Shrine of St Cuthbert and is the seat of the Bishop of Durham.
Built-in1093, the cathedral is regarded as one of the greatest buildings in Europe.
Opening times: Monday-Saturday, 10 AM – 4 PM, Sunday 12:30 PM – 4 PM.
Address: Durham DH1 3EH
2. Walk along Seaham Beach

Seaham Beach // alh1 // CC BY-NC-ND 2.0
If you're a fan of afternoon strolls along sandy beaches, then Seaham beach is the one for you. Seaham, a former mining town which suffered from high unemployment, has brought tourists to Seaham due to the regeneration of the beach.
The beach is dog friendly and the water quality (on a warm, sunny day) is outstanding.
Postcode: SR7 7AD
3. Go to Hall Hill Farm
Hall Hill Farm, the award-winning attraction, is a children's education site and offers children (and their parents) the opportunity to see various farm animals, such as rabbits, guinea pigs, goats and more.
There are also other recreational activities & facilities on offer, such as donkey rides, tractor rides, an indoor soft play area and a gift shop.
All-in-all, if you're looking for a fun day out with the whole family, then Hall Hill Farm is one of the best attractions in Durham to look out for.
You can visit their website for tickets and more information.
Opening times vary. Check their website.
Address: Hall Hill Farm, Lanchester, Durham DH7 0TA
4. Visit Durham Castle

Durham Castle // Billy Wilson // CC BY-NC 2.0
Durham Castle, located on the grounds of Durham University, is a great attraction for the whole family. It is a cultural World Heritage Site in England.
The castle is open to the public, however, only guides tours are available since the castle is home to over 100 students from Durham University.
At the time of writing, the castle is closed and will not open until early 2021, due to ongoing maintenance.
Tickets can be purchased on the spot, or can be pre-booked by calling +44 0191 334 2932.
Tours usually start at 1:15 PM, 2:15 PM, 3:15 PM and 4:15 PM.
Postcode: DH1 3RW
5. Take a Walk along Riverside Walk

Durham Riverside Walk // William Marnoch // CC BY 2.0
This three-mile walk takes approximately one to one-and-a-half hours to complete. It offers magnificent scenery and it passes through Durham Cathedral and several other establishments.
You can even hire a boat and sail along the River Wear.
Address: Green Lane, Durham, DH1 3UW.
6. Visit the Oriental Museum
Located on the grounds of Durham University, the Oriental Museum has lots of offer. From paintings painted by Chinese artists to archaeological samples from North Africa, this museum has lots to see.
At the time of writing, the museum is closed to the public, but a re-opening is planned for early 2021.
Additionally, some events run regularly. These are available to view on their website.
Address: Elvet Hill Rd, South Rd, Durham DH1 3TH
7. Go to Finchale Priory

Finchale Priory // wikimedia // CC BY 2.0
The beautifully preserved remains of Finchale Priory are located along the banks of the River Wear. Finchale Priory was the outpost of Durham Cathedral from 1196 to 1538, after which it was abandoned.
The ruins and the river make up a breathtaking view and it is certainly not a view to miss.
Tickets can be purchased on the spot, however, keep in mind that there is a fee for using the car park.
Opening times: Monday-Sunday, 10 AM to 5 PM (April-October). Monday-Sunday 10 AM – 4 PM (October-March)
Address: Finchale Priory, Finchale Avenue, Framwellgate Moor, County Durham, DH1 5SH
8. Go to Durham University's Botanic Gardens

A sculpture at the Botanic Gardens // Business Durham // CC BY-NC-ND 2.0
This 10-hectare garden is loved by tourists and locals alike. It is the perfect place for an afternoon walk.
Multiple landscapes cover the Botanic Gardens, with lots of different species of trees and plants on offer.
This is certainly not the place to miss.
Entry is free of charge until March 2021.
Opening hours: Monday-Friday, 10:00 AM to 2:30 PM.
Address: South Rd, Durham DH1 3DF.
9. Visit the Ushaw Historic House Chapels and Gardens
The Ushaw Historic House Chapels and Gardens is a charity set in a 500-acre estate. The stunning grounds, combined with Georgian and Victorian architecture, make for an amazing day out.
There are multiple guided tours that normally run around the House and Chapels. The garden is huge and is a great way to spend your afternoon.
There is also a reasonably good cafe on-site.
Opening hours (currently restricted): Monday-Sunday, 11 AM – 4 PM.
Address: Woodland Road, Durham DH7 9RH England.
10. Walk along the East Durham Coast

East Durham Coastline // alh1 // CC BY-NC-ND 2.0
Packed with sites of wild cliffs and huge dunes, the East Durham Coast is certainly not one to miss if you're a lover of coastlines.
There are also several well-hidden statues of important people, such as World War I soldiers.
The coast is very dog friendly and there are many hiking paths to explore.
Address: 15 Station Rd, Peterlee
11. Go to the Brancepeth Castle

Brancepeth Castle // Billy Wilson // CC BY-NC 2.0
Brancepeth Castle is a medieval castle located just outside Durham. Constructed in the 12th century, it is rich in history and offers spectacular architecture to view.
The castle is a great way to spend time with the whole family.
Numerous tours, craft events and more are offered weekly. For more information, please visit their website.
It is open to visitors on certain days of the year.
Address: Brancepeth, Durham DH7 8DF.
12. Explore the Durham Museum
Another museum to consider visiting, Durham Museum packs history from the medieval times right up to the 20th century.
Look at models of the city, explore the reconstruction of a Victorian prison cell and look at the beautiful stained glass at this conveniently located museum.
Tickets are very affordable and this is a great way to spend a couple of hours of your day.
Opening hours vary. Please check their website.
Address: Durham Museum, St Mary-le-Bow, North Bailey, Durham, DH1 3ET.
13. Walk along the Old Durham Gardens

Old Durham Gardens Grounds, Barnard Castle // Billy Wilson // CC BY-NC 2.0
With a rich 350-year history, the Old Durham Gardens provides an excellent atmosphere for the whole family to enjoy.
Conveniently located approximately a mile from the Durham city centre, the gardens can even be reached through various woodland or riverside walks.
Opening hours: Lower Gardens and orchards are open at all times.
Postcode: DH1 2RY.
14. Have lunch at The Surtees Arms and Yard of Ale Brewery
This award-winning pub serves homemade ales, lagers and other alcoholic beverages, as well as food.
This pub is a multi-CAMRA award-winning pub with a bar, lounge, dining room and function room.
Stop by this pub for a home-made Sunday lunch (needs to be booked in advance).
Opening hours: Tuesday-Friday, 4 PM to 11 PM. Sunday, 12 PM to 11 PM. Saturday 12 Pm to 12 AM.
Address: Chilton Lane, Ferryhill Station, Durham, DL14 0DH.
Best Hotels in Durham
On the expensive side, the Forty Winks Guest House & Residence offers a pristine experience. With its eye-catching style and romantic bedrooms, this is not the hotel to miss if you're looking for a fancy getaway. It is also located right across Durham Cathedral in the city centre.
The Victoria Inn is a CAMRA-award-winning Victorian pub, right next to Durham centre. Although simple, the bedrooms are smartly furnished. As this is located above a pub, there is a bar and a fireplace.
Hotel Indigo is a contemporary hotel that offers great bedrooms, a steakhouse and a relaxed cafe. This is within a 10-minute walk of the Durham Cathedral and the castle.
The Rockliffe Hall is located in a historic Victorian mansion. It has excellent children's facilities and a golf course. This hotel, however, is on the expensive side.
Whilst also being a major tourist attraction, Durham Castle also has several hotel rooms, both cheap and expensive. Spend a night at this historic World Heritage Site and enjoy breakfast in the beautiful medieval hall.
Best Hiking Trails in Durham
The Teesdale Three Waterfalls trail is one of the best trails in the North Pennines Area of Outstanding Natural Beauty. With a length of eight kilometres and a duration of two hours, this circular walk is not the one to miss.
If you're a fan of village walks, then the Beamish Park and Causey Arch trail is for you. At a duration of two hours, this trail runs from the village of Causey, through Beamish Park and back to Causey.
The High Force trail runs along the River Wear. At around two hours in duration, this walk is relatively easy and is perfect for the whole family to enjoy.
The Hawthorne Hive Trail runs along Seaham Coast and is perfect for those who like coastal walks. At five kilometres in length, this is one of the shorter routes, however, it undoubtedly offers spectacular scenery to enjoy.
If you like long walks, then the High Force from Middleton-in Teesdale trail is for you. At a length of 17.5 kilometres, this is a relatively moderate walk that takes you along the River Tees.
Best Pubs in Durham
The Shakespeare Tavern is a very traditional pub that serves amazing craft drinks at affordable prices. Come here to enjoy a pint with the locals and soak up the atmosphere.
Half Moon Inn is an award-winning pub that's a great place to come if you enjoy watching sport.
The Old Cinema Launderette is a very unique (and weird) bar located in Durham. It is set up like a launderette, however, there are fantastic nights of music on the weekends and the atmosphere is excellent.
Best Restaurants in Durham
The Raby Hunt Inn is run by a self-taught chef who cooks theatrical, yet simple food. There are just two options on the menu for lunch or dinner – a 12 or 15-course menu. This restaurant, however, is on the expensive side, but definitely should be considered if you're looking for a fancy night out.
Restaurant 17 is the place to go for a special dinner with spectacular views. It offers a modern, European menu with riverside views of the Elvet Bridge.
If you're looking for something international set in a 13th-century wine cellar, then Cellar Door is the place for you. The menu is locally sourced and the views are amazing.
Vennels Cafe is a great setting to meet friends or for a slice of cake. The cafe does offer a proper lunch and the decor inside is medieval. Overall, a mid-range venue for those who are on a budget.
The Garden House Inn is an amazing place to treat yourself to a pub lunch. The menu consists of pub classics, such as lobster sandwiches, cheeseburgers and more. The atmosphere is cosy and the prices are reasonable. Overall, a good place to have lunch at!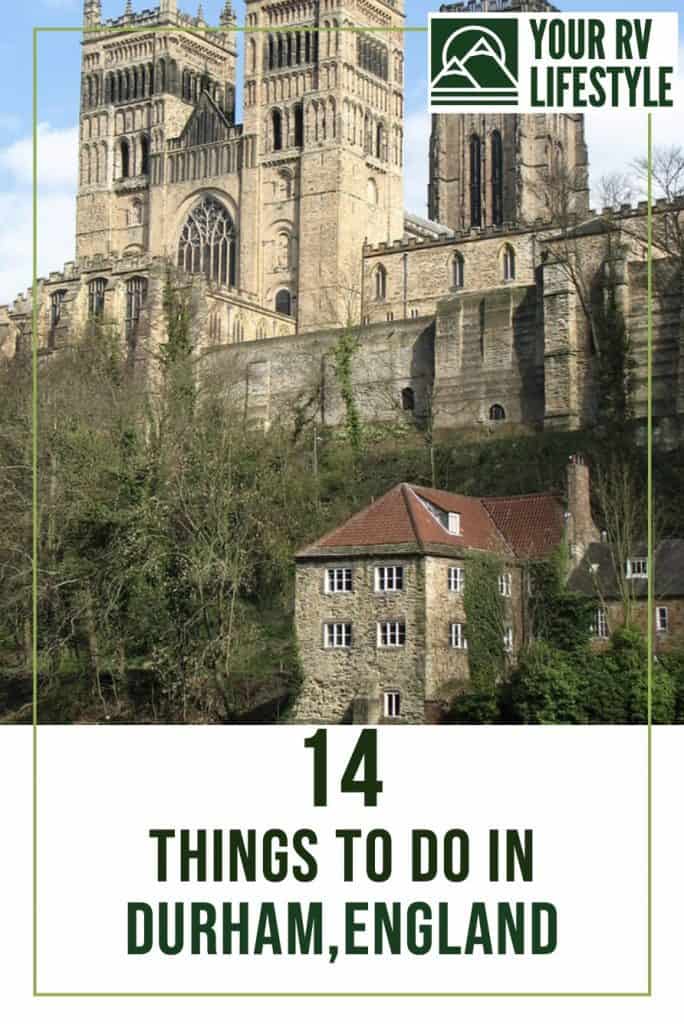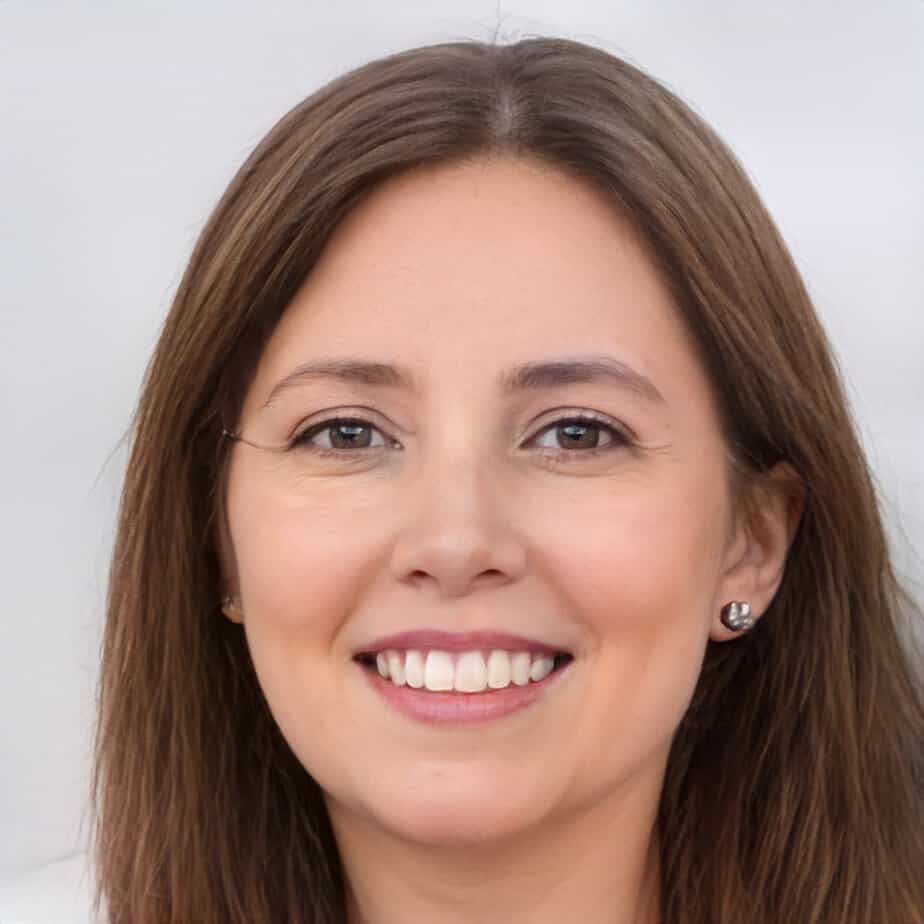 Jill Miller is the founder of Your RV Lifestyle. Trading corporate America for the open road, Jill, along with her partner Jose, began their RV journey, making an unconventional start by wintering in New Jersey. A natural adventurer, she was motivated by a desire to explore the USA and beyond, embracing the varied landscapes, communities, and cultures across the country.
For Jill, the allure of RV living was not about material accumulation, but rather the pursuit of an adventurous, fulfilling lifestyle. A lover of golf, bicycling, hiking, and line dancing, she has carried her passions across the country, engaging with them in diverse settings. Jill's commitment to the RV lifestyle came after years of careful research, numerous consultations with RV owners, and personal trials, including living in a rental RV.