The city of Galway is located in the West of Ireland, in between Lough Corrib and Galway Bay. It is the sixth most populous city in Ireland, with a population of just 80,000 people.
Galway is known for its vibrant lifestyle and its events, such as the yearly Galway Arts Festival. In 2020, it was named as the European Capital of Culture. The city attracts over two million tourists (both domestic and international) per year. Most visit in the summer months; when the weather is warmer and the seas are calmer.
There are lots of things to do in Galway for every type of traveller. From wonderful coastal walks to terrific festivals, Galway has everything one needs. Here are seventeen things to do in Galway.
1. Walk around Quay Street

Quay Street // Irish Haunt // CC BY-SA 2.0
Quay Street is a popular high street in Galway. Home to numerous shops, pubs and cafes, it is the place where tourists go and do their shopping.
The street is often crowded, especially during peak season, so this is a great place to go if you're a fan of hustle-and-bustle.
You can access the street at any time of day.
2. Visit Connemara National Park

Connemara national park // francebluebird photography // CC BY-NC-ND 2.0
Connemara National Park is situated just outside Galway. It is home to one of the most beautiful landscapes in Ireland. Covering over 2,000 hectares of land, Connemara National Park is certainly the go-to place for nature lovers.
There are a large number of trails that go around the park, some harder than others.
Camping sites are usually available, however, at the time of writing these are closed due to the COVID-19 pandemic.
All-in-all, Connemara is a spectacular place to visit and should not be missed.
Visitor Centre opening hours: March-November, 9 AM to 5:30 PM. December-February 8:30 AM to 5 PM.
Address: Letterfrack, Co. Galway, Ireland
3. Stroll through Galway's Latin Quarter

Latin Quarter (Galway) // Simone A. Bertinotti // CC BY-NC 2.0
Conveniently located in the city centre, the Latin Quarter is home to several pubs, restaurants and shops.
The Latin Quarter is an excellent place to just stroll around and soak up the sun, people watch, or watch spectacular street entertainers, from bands playing musical instruments to belly dancing, the Latin Quarter has got you fully covered.
The Quarter can be accessed at any time, however, it usually dies down by around midnight.
Address: 22 High St, Galway, H91 VX4E, Ireland
4. Walk through the Salthill Promenade

Salthill beach // Mohd Fazlin Mohd Effendy Ooi // CC BY 2.0
As the name suggests, Salthill Promenade is a promenade that stretches across the coastline. It is a great way to spend the morning.
Although busy at times, with lots of children, dogs, bicycles and people, it is still a good way to spend your day. There are also lots of amenities along the way – so you'll never get bored!
The promenade is located in the town of Salthill, around one-and-a-half kilometres away from Galway city centre.
5. Wander around the Wild Atlantic Way

Wild Atlantic Way // Matt Dean // CC BY-NC-ND 2.0
The Wild Atlantic Way is a 2,500 kilometre stretch of coastline. Although you don't have to walk the whole 2,500 KM, an afternoon stroll around the coastline will not harm.
You can even hire a car and drive from Galway along the coastline. There are some amazing beaches along, with small villages, cathedrals, churches, castles, ruins and much more dotted around.
6. Take one of the Aran Island Ferries to the Aran Islands

Aran Islands // PapaPiper // CC BY-ND 2.0
The Aran Islands are a group of small, inhabited islands just off the coast of Galway. Quite unusually, all of the islanders speak Irish, but most are fluent in English.
There is some amazing scenery to be explored, with a history dating back to 1100 BC. Several famous archaeological sites are located on the Aran Islands, too.
There is a regular ferry service running from Rossaveel Port (23 miles from Galway) to each of the islands. A timetable can be viewed here.
7. Visit the Galway Cathedral

Galway Cathedral // Barnacles Budget Accommodation // CC BY 2.0
With a more modern history, the Galway Cathedral is the city's main cathedral. Built-in 1965, it was the last great stone cathedral to be built in Europe. The architect, John J. Robinson, previously designed many churches in Dublin, making the designs quite similar to each other.
The cathedral holds regular public prayers.
If you want to learn more about the cathedral, then why not check out these tours?
Opening hours: Monday-Sunday 9 AM to 6:30 PM.
Address: Gaol Rd, Galway, H91 A780, Ireland
8. Walk or cycle the Galway Bay

Galway Bay // PapaPiper // CC BY-ND 2.0
If you have a lot of time on your hands, then why not take an extended walk around the Galway bay?
Galway Bay is around 50 kilometres in length, and the town of Galway is located on the northern side of the bay. It is the perfect area to cycle around!
9. Explore the Eyre Square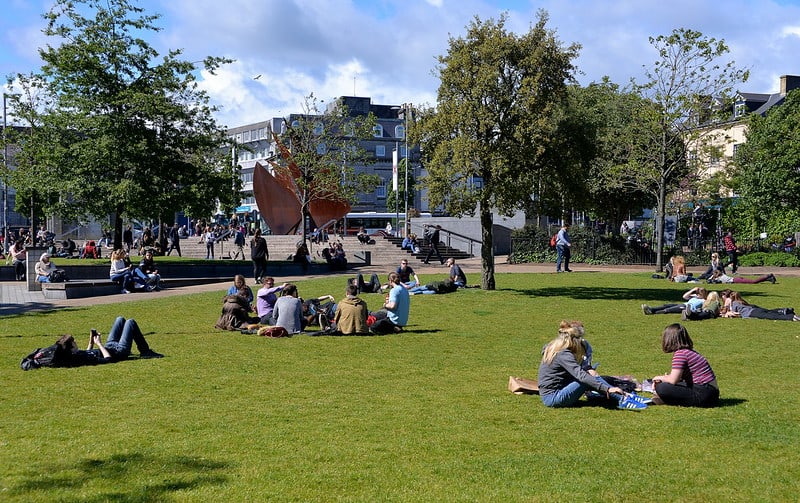 Keith Ewing // Keith Ewing // CC BY-NC 2.0
Eyre Square is a public park located in the city centre.
It houses the John F. Kennedy Memorial and it offers lots of sunshine and calm.
10. Visit the Galway City Museum
Located by the Spanish Arch, the Galway City Museum houses several exhibitions that explore the history of Galway City.
Some of the ongoing exhibitions are Galway Within the Walls, the Man and the Statue and Routes to the Past (prehistoric Galway).
One of the highlights of the museum is the Galway Civic Sword.
Opening hours: Tuesday-Saturday 10 AM to 5 PM.
Address: Spanish Parade, Galway, H91 CX5P, Ireland
11. Go to Rathbaun Farm
Rathbaun Farm is described as one of the best farm experiences in Ireland.
This is an excellent opportunity to visit a traditional Irish sheep farm. With its 250 year history, several tours guide you around the farm itself, the cottages and the farmyard. The tour guides are local farmers who take care to explain the history of Irish farming.
Visits are available by appointment only and bookings can be made via the Rathbaun Farm website.
12. Visit Lynch's Castle
Built-in the 1500s, Lynch's castle is worth a visit if you're in the area. It is one of the only remaining structures that signifies the Spanish influence over Galway.
Unfortunately, it was converted into a bank branch recently, however, the exterior is still preserved.
There is an ancient fireplace located inside with some informative panels describing the history of the castle.
Address: Lynch's Castle, 40 Shop St, Galway, H91 W400, Ireland
13. Stroll around Galway Market
Plenty of delicious food stalls, unique arts and crafts shops and souvenir shops are located in Galway Market.
Galway Market itself is lodged right in the city centre, so it's worth a visit.
Paths are quite narrow, with the market being quite crowded – oddly resembling a Moroccan market. However, the vibrant atmosphere and the people is what sets this market apart.
Be aware, though, that Galway Market is only open on Saturday mornings.
Address: 7 Lombard St, Galway, Ireland
14. Experience Menlo Castle

Menlo Castle // Keith McGovern // CC BY 2.0
Just outside Galway City, on the banks of the River Corrib, Menlo Castle sits, abandoned. This mysterious castle, which was burnt down in 1910, is a beautiful spot to visit. It is thoroughly overgrown with vegetation, and it makes for a great picnic spot.
There is a path on the riverside that runs just along with the castle. The path runs from Galway centre and is just a thirty-minute walk from the centre.
Unfortunately, you can not go inside the castle since it is not safe to do so.
Address: Menlo, Co. Galway, Ireland
15. St. Nicholas' Collegiate Church

St Nicholas' Church // William Murphy // CC BY-SA 2.0
Founded in 1320, Saint Nicholas' Collegiate Church is the largest medieval church in Ireland.
There are regular events that run on Sundays and Wednesdays, with the Special services on Christmas, Lent, Holy Week and Easter being the most popular.
Opening hours: Monday-Sunday 9 AM to 7 PM.
Address: St. Nicholas Collegiate Church, Lombard St, Galway, H91 PY20, Ireland
16. Experience the Galway Atlantaquaria
Ireland's national aquarium, the Galway Atlantaquaria, is one-of-a-kind. With hours and hours of viewing possible, this aquarium is the perfect getaway for the whole family.
The fish tanks are very well arranged and there is a huge number of species of fish for you to learn about.
Tickets can be purchased on the aquarium's website.
Opening hours: Monday-Friday, 10 AM to 5 PM. Saturday-Sunday, 10 AM to 6 PM.
Address: Toft Park, Salthill Seapoint Promenade, Salthill, Galway H91 T2FD Ireland.
Best Hotels in Galway
Inis Meain Restaurant & Suites is a remarkably designed hotel situated on the island of Inishmaan. It offers an exquisitely designed experience, coupled with "out-of-this-world" facilities. It is quite expensive, however, it is well worth the stay if you can afford it.
The Currarevagh House is one of Ireland's oldest guesthouses. The deep history, extravagant landscapes and traditional Irish hospitality sets it apart from other options. Again, this guesthouse is on the expensive side, but it is still worth a stay.
Ballynahinch Castle Hotel & Estate is set on hundreds of acres of land, surrounded by nature at its finest. Located just by Connemara National Park, this hotel is great if you're planning on a multi-day trip to the park. All-in-all, a great option for those who like being around nature.
The House Hotel is located right in Galway city centre and is designed to offer excellent facilities at an affordable price.
The Twelve is located just outside Galway city, right on the seaside. This hotel is again on the expensive side, but it offers fine dining and excellent facilities amid the great outdoors. Not one to miss.
Best Restaurants in Galway
Ard Bia, located on Spanish Way, is a highly regarded restaurant that offers spectacular breakfasts, lunches and dinners. All ingredients are season focused and are locally sourced.
Dela is a unique find in Galway. They source their ingredients from their farm, which is conveniently located just outside Galway city. Their brunch is a must-try, along with their craft beer.
Hooked is a great place to go if you're into fish. Situated on Quay Street, this spot is a godsend for seafood lovers.
If you're looking for something Japanese, then look no further than Kappa Ya. Kappa Ya serves excellent sushi and bento boxes, all for an affordable price.
Winner of one Michelin star, Loam has also been voted as Ireland's Best Restaurant of 2019. Loam offers an immersive dining experience that will blow your mind.
Best Hikes in Galway County
The Upper Diamond Hill Trail is simply breathtaking. Located in Connemara National Park, the trail does summit the Diamond and it is easily doable for the average person. The train is around six kilometres long and will take you just under three hours to complete.
The Portumna Forest Park Circular, in Portumna Forest Park, is a fifteen kilometre, moderate, circular trail that runs through the woodlands and around lakeshore views. This is not one to miss.
This hard trail will take you around seven hours to complete – perfect for a day excursion. The Glencoaghan loop is located in Clifden, County Galway. It has several incredible viewpoints, whilst also being quite challenging!
Renville Park is a family-friendly park located just outside Galway City. A wide range of activities await you: from kayaking to horse riding, there's room for everyone to enjoy themselves.
Best Pizza in Galway City
Crust Bucket is loved by the locals. Their mouth-watering pizzas come in all the classic combinations, as well as some interesting ones too. There is also live music inside the pub itself, or you can even go outside and sit in a refurbished double-decker bus!
Pizza & Pasta Napoli sell their pizza by the slice, at an affordable price. They offer all of the classic options – from pepperoni to margarita. Seating is available inside, but this place is not famous for its interior, but rather the pizza itself. It is simply delicious.
Dough bros originally started as a food truck, but now has been built into one of Galway's most successful food businesses. The great range of toppings, combined with their homemade sauces will put a smile on your face.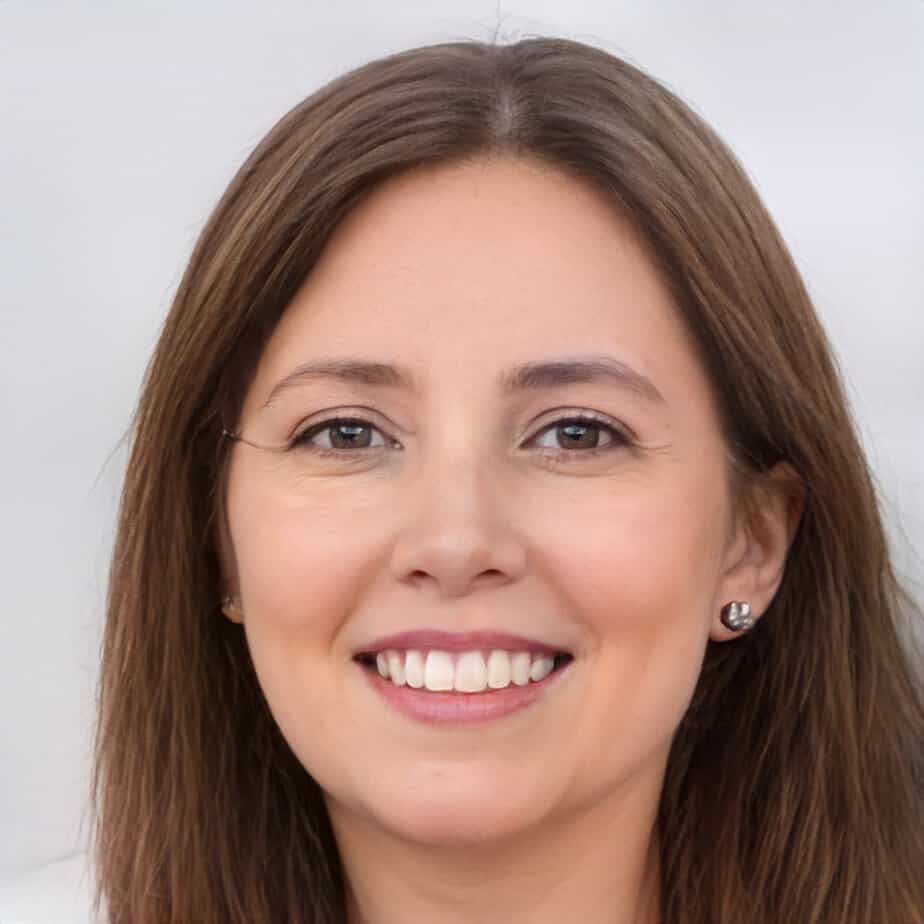 Jill Miller is the founder of Your RV Lifestyle. Trading corporate America for the open road, Jill, along with her partner Jose, began their RV journey, making an unconventional start by wintering in New Jersey. A natural adventurer, she was motivated by a desire to explore the USA and beyond, embracing the varied landscapes, communities, and cultures across the country.
For Jill, the allure of RV living was not about material accumulation, but rather the pursuit of an adventurous, fulfilling lifestyle. A lover of golf, bicycling, hiking, and line dancing, she has carried her passions across the country, engaging with them in diverse settings. Jill's commitment to the RV lifestyle came after years of careful research, numerous consultations with RV owners, and personal trials, including living in a rental RV.