If you are thinking of taking a vacation to Pennsylvania, then here are a few interesting facts for you. The first baseball stadium was built in Pennsylvania in 1909. The first automobile service station was opened in Pittsburgh in 1913. The first home computer was in Philadelphia in 1946. Probably the most important of all statistics is that Hershey Town is considered the Chocolate Capitol of the USA! Just a few of the reasons for you to visit this interesting state.
1. Pennsylvania State Capitol
You will find this in downtown Harrisburg. It is the seat of government for the State. It is often called the Palace of Art because of the sculptures, stained-glass windows, and murals. Many of these were done by local residents.
The building was designated a National Historic Landmark in 2006. This is well-worth visiting, and you should allow yourself at least a half day to look at it.
2. George Washington's Headquarters
These are also known as Isaac Potts House, and you will find them at Valley Forge. It is one of the centrepieces in the Valley Forge National Historical Park.
The buildings are open to the public where you may see 18th century furnishings and many artefacts relating to George Washington.
Allow yourself at least a half day to see the inside of the house, and then spend some time in the beautiful gardens.
3. Edgar Allan Poe National Historic Site
This is to be found in Philadelphia, and it is thought that this was the inspiration for the work called 'The Black Cat'.
It was in this house that Poe wrote two of his famous stories, namely 'The Tell-Tale Heart' and 'The Gold Bug'.
The guided tour of the house will take you down into the basement where Poe was inspired to write 'The Black Cat'.
There are several exhibits as well as a reading room where you can check out his other works. Allow yourself a half day here.
4. Phipps Conservatory and Botanical Gardens
You will find these in Schenley Park, Pittsburgh. They were founded in 1893 with the purpose of educating people about formal gardens, so you can expect to see many exotic plants such as bonsai, cactus, and orchids.
The conservatory has fourteen rooms. Note the examples of Victorian greenhouse architecture and the interesting metal work on the conservatory.
Allow yourself at least a half day here, although you may take longer walking around the gardens.
5. Wagner Institute
This rare Victorian Science Museum is found in Philadelphia and has artefacts dating back to the 1840's.
The building has hardly changed since the rearrangement in 1891. Look for the unique rosewood glass case and the handwritten labels from 1865. There are also examples of taxidermy.
There are free science and natural history classes held for interested adults, as well as classes which are designed for children.
6. Gettysburg National Military Park
This is located in Gettysburg, and you will see many of the battle support areas such as hospitals locations, as well as several non-battle areas.
There is a museum and visitors' centre where you can see over 43,000 artefacts relating to the war. The area is constantly under improvement, so you may find signs to avoid some areas, but there are many well-signposted roads where you can drive.
Make sure you check the upcoming events and perhaps book accommodation in advance.
7. Shofuso Japanese House and Garden
This is one of the best – and probably the most overlooked – Japanese Garden in the USA. The house and gardens were completely renovated in 1976.
Look for the amazing murals of waterfalls as they are the only examples of this style to be found outside Japan.
Remember that shoes are required in the garden but must be taken off to enter the house. If you want to feed the Koi, then you can buy food inside.
8. Andy Warhol Museum
You will find this museum on the north shore of Pittsburgh. This is the largest museum dedicated to any single artist.
The museum houses a permanent collection of art from the artist, and you will find 900 paintings, 17 galleries, 4,000 photographs, and 77 sculptures, to name a few.
Allow yourself a full day here, although if you are a fan of the artist ten you may need to return the following day.
9. Laurel Hill Cemetery
This cemetery is found in Philadelphia and is the final resting place of many famous residents, including the fictional wife of Rocky Balboa.
This is one of the earliest Rural Garden Cemeteries in the US and was opened in 1836. Look out for the graves of many statesmen and civil war veterans, along with local celebrities.
You may notice that the graves are well-maintained, and this is because there is a programme whereby residents take care of the cemetery using historic plants from the period of death.
10. Visit Gettysburg
Apart from seeing the battle-fields, there is plenty to see and do in the town. There are other museums such as the Electric Trolley Museum, and the Railroad Station. There are guided tours at night to see and learn about ghosts (which may not be suitable for children).
The town has several bed and breakfast places where you can stay a few nights, but make sure you book in advance.
11.Independence Hall
You will find this in Philadelphia. It is the hall where both the declaration of Independence and the Constitution were debated.
The building dates back to 1753 and is listed as a World Heritage Site.
There are many places to stay and plenty of restaurants, should you need to stay few days.
Allow yourself at least a half day to look around here, possibly longer as there are many other things to see in the vicinity.
12. Monongahela Incline
You will find this in Pittsburgh. It is the country's oldest funicular railway and has been going up and down the hill for almost 150 years.
The funicular was built in 1869 and is the oldest continuously operating railway in the USA.
Take a trip to the top of the mountain and see the spectacular views of Ohio, Allegheny, and the Monongahela River. Stay a while at the top and enjoy a sandwich before making your way back down.
13. See Lancaster
This is one of the oldest inland towns in the USA, and with a population of 507,000 it is the 101st largest metropolitan areas in the country.
This is a great town to spend a few days as there is plenty to see and do. There are many good hotels in all price brackets. Make sure you book in advance.
Lancaster was the home of the 15th president James Buchannon.
14. Kentuck Knob

This is located in Ohiopyle. It is the house that Frank Lloyd Wright designed at the age of 86. The house still has a fully-functioning hexagonal kitchen, and you will see that it is constructed with opulent materials for which the designer was famous.
You can take the guided tour of the house and the gardens, which are equally spectacular. Notice the sculpture garden which includes a slab of the Berlin Wall.
15. See Harrisburg
This city lies on the east bank of the Susquehanna River, 107 miles west of Philadelphia. It is the 3rd largest in the state.
The city played an important role in the history of the country during the migration westwards.
The city plays host to the largest free indoor agricultural show in the US, and this is held every January. It also hosts an annual outdoor sports show, which is the largest in the country. Look out for the car show where you can see classics as well and modern cars.
There are plenty of hotels where you can stay a few days while you look around the city.
16. Ohiopyle State Park
If you enjoy white-water boating, then this is where you should head. The river runs through the middle of the park and is very popular for this. It is widely known that some of the best white-water boating happens here.
The park is also a great place for walking and hiking, and many people enjoy picnics there is the warmer months.
Allow yourself a full day here.
17. Austin Dam
After the completion in 1911, the dam failed, and the town of Austin was flooded with 78 people being killed.
The dam was rebuilt, and this happened again in 1943, with fortunately no casualties. The city of Austin decided to leave the dam alone and it has not been rebuilt, but you can see the remains of the other dam.
The dam ruins have seen several films made there, and there is an annual music festival held there called 'The Dam Show'. If you plan to attend this and want to stay overnight, be sure to book in advance.
18. Take the Founding Fathers' Tour of Philadelphia

These tours are well worth going on as they are normally in small groups. The tours take about 2 hours and will show you many interesting places around the area.
You will pass Independence Hall and be able to get pictures of the Liberty Bell. You will find out about William Penn, who was the founder of the state, and see where George Washington lived.
At the end of your tour, you will be able to sample a cold drink at a local brewery.
19. Visit Allentown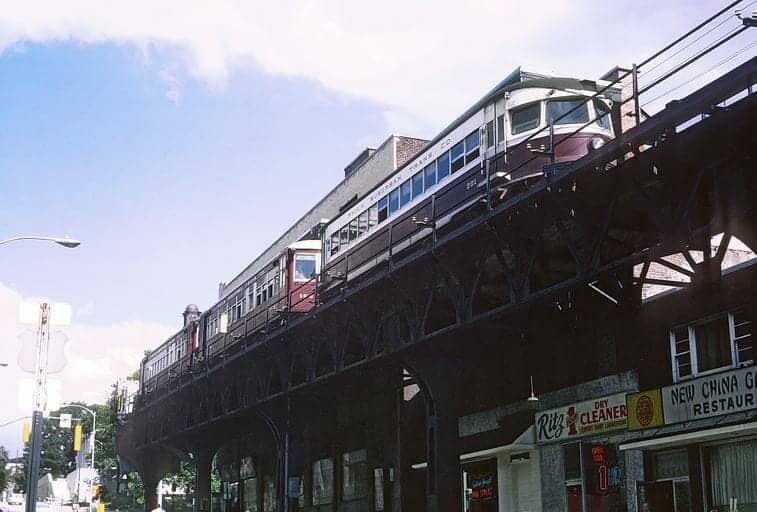 This is the 3rd most populated city in the state, and it is found in Lehigh County. The town is located on the river Lehigh which is great for walking along, and generally people-watching on a summer day.
You will be able to catch trains from here to several other places such as Reading, making this a good base to visit other places.
The city has many good hotels where you can stay a few days while you explore.
20. Visit 9th Street Italian Market
You will find this in south Philadelphia. The best way to see this area is to take a guided tour. These are normally about 3-4 hours long and you will be able to see the historic neighbourhoods of the city.
Look out for the murals of the artist Isaiah Zagar whose work appears all over the city. Your tour will include entrance to the 'Magic Gardens'.
The Italian market is the oldest in the USA and you will find an amazing array of eateries and shops from shoes, to fabric – and everything in between!
Allow yourself a full day here as there is so much to see.
21. Strasburg Railroad
This is the oldest operating railroad in the western hemisphere, and also the oldest public facility in the state. You will find it just outside the town of Strasburg.
If you are interested in steam engines, then this is the place for you to go, as you will see several of them which are still running.
Look out for the Canadian national 7312, Great Western 90, N&W 475, and the Canadian national 89. An interesting point here is that the Brooklyn East District terminal 15 has the largest number of wooden passenger coaches still in use.
22. Liberty Bell
You will find the bell in Philadelphia, in the Liberty Bell Centre in the Independence National Historic Park.
The bell was cast in 1752 and the first crack happened when it was rung after its arrival in the city. It was twice recast by local workmen named John Pass and John Stow, and you will see their names on the bell.
The large crack appeared in the 19th century. After having pieces of it chipped away by souvenir collectors, the bell became out of bounds to tourists. Now you can look at it, but you cannot touch it!
23. Walking tour of Philadelphia
A good way to learn about the history of American Democracy is to take the walking tour of the city. The tour lasts 75 minutes and during this time you will pass places such as Independence Hall, Betsy Ross House (the seamstress who sewed the first American flag), the Supreme Court Buildings, and Franklin Court, to mention a few.
This is a great way to see some of the iconic sites in the city with a guide who can answer your questions.
24. Visit Jim Thorpe
This town has also been called the 'Switzerland of America'. When you get there, you will understand why. It is delightfully picturesque in both scenery and architecture.
You will find the town about 80 miles north of Philadelphia. The town is also well-known as the final resting place for the Native American sports legend Jim Thorpe who is buried there.
This is a great place to take an RV, and spend a few days exploring the area.
25. Fallingwater
This is one of Frank Lloyd Wright's most iconic houses. You will find it is Mill Run. The house seems to dangle over a waterfall. The house cost $155,000 to complete, including all the walnut furnishings.
The house made the list of 'Places to see before you die' in the Smithsonian's Life List.
This is the only one of FLW's houses that is open to the public with all the original features intact and on display.
Allow a half day to see the house, and perhaps a little more time to see the area around it.
26. Take a Philadelphia Pub Crawl
This is a great way to learn about the brewing industry in the state – as well as enjoy some samples along the way.
The tour will last about 2 hours, and you will visit three local pubs, with a pint of beer at each one. Not only will you learn about beer in the state, but also about each pub and its history. A snack is included at each pub, although you can buy extra food and drink if you wish. This is not suitable for children.
27. St. Anthony's Chapel
You will find this in Pittsburgh. It is the largest collection of religious relics in the USA. An immigrant from Belgium, Father Mollinger heard about relics all over the world without permanent homes, so he began to collect them. Soon there were too many for him home, so he built the chapel and moved them there.
Father Mollinger was well -known for his healing abilities and to this day you may find some of his medicines sold in pharmacies.
Allow yourself at least half a day here.
Make sure you check the calender of events for future services.
28. Steelstacks
This is found in Bethlehem. It is a 10-acre compound which is dedicated to family events, arts, culture, and community celebrations. There are events held regularly, particularly on holidays through the year, and many fun events for people of all ages.
An interesting point here is that the area is built in the shadow of the blast furnaces of the old Bethlehem Steel Plant, hence the name which was given to it.
29. State College
You will find the college in Centre County. State College is a college town which is mostly dominated by the University Park campus and the Penn State University.
Here you will find many museums and art galleries such as the Palmer Museum of Art where you can see collections from the 20th century.
Beaver Stadium hosts the state football team, and the Discovery Space Museum is perfect for kids, with interactive exhibits.
If you enjoy walking, then head for the Rothrock State Forest for some great trails.
30 Elfreth's Alley
You will find this interesting attraction in Philadelphia. It is one of the oldest streets in continuous use in the USA. The street was named after Jeremiah Elfreth who had it built around the river area because the city grew so quickly and there was a need for more homes.
There are 32 buildings in the Alley with charming flower boxes, colourful doors, and elegant brickwork.
The street is preserved as an example of colonial streets and deserves a visit.
31. Lake Erie
This is the 4th largest lake of the 'Five Great lakes' and it is the southernmost lake in the state. At the deepest point it is 210 feet.
There are many hotels, motels, and campgrounds around the lake, so this is a great way to get away with an RV with a good RV heater for a few days. Most hotels have adventures for kids, and there are boats to hire, as well as jet skis at many places.
While it is the warmest of the lakes, it does still freeze over so don't be tempted to jump in before you check the water!
32. Flight 93 National Memorial
Flight 93 was destroyed in the September 11, 2001 attack and the memorial is dedicated to those who lost their lives that day. It is in Stoystown.
Head for the wall where you will find the names of those who perished. There is a visitor's centre with an amazing recreation of events.
You can even listen to the calls which were made by some of the passengers, which makes this a very moving visit. This may not be suitable for all children.
33. Eat Pretzels
Although the origin is not exactly clear where they came from, Pennsylvania seems to have adopted these treats as part of their cuisine, and they are well-worth tasting. You will find pretzel cafes in every town.
Try some with salt, although you can also get chocolate and sugar-coated pretzels.
34. Allegheny National Forest
You will find this in the northwest area of the state. In the centre of the forest s the Kinzua Dam and the reservoir. If you enjoy the outdoor life, then make sure you head here. There are over 600 miles of trails for walking and hiking, campsites, and RV parks, as well as cabins where you can stay a few nights.
This is a very scenic area and very popular with locals and tourists alike.
Make sure you check weather conditions before you head out for a hike.
35. State Museum of Pennsylvania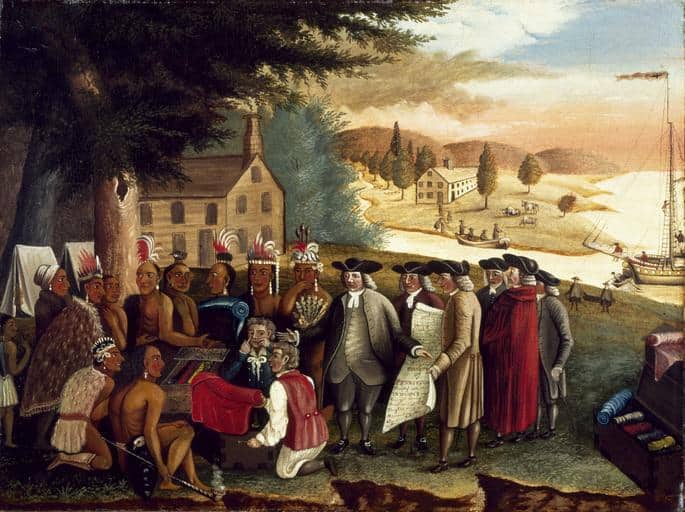 This is found in Harrisburg and is also known as the William Penn Museum. You will recognise the man himself by the statue at the front entrance.
Inside there is a planetarium as well as four floors of exhibits covering the state from prehistoric times to the present day.
There are many exhibits about the Civil War as well as paintings of that time. In total there are over 3 million items in the museum, so plan on spending most of the day there.
36. Virginia Monument
This is in Gettysburg. Most people agree that this is one of the finest memorials to those who lost their lives at that time. Pay attention to the fine detail on the memorial. The statue is made of bronze and is a group of figures which represent the Artillery, Infantry, and Cavalry of the Confederates.
Notice that the figures are facing the Field of Pickering's Charge. It will take about a half day to see this and other statues in the vicinity.
37. Lehigh Millennium Folk Arch
This interesting attraction is located in Bethlehem. It is a park which is filled with art created by college students who were there to study art.
Using concrete and other materials the students built a hidden world and called it 'Raw Vision'.
Some of the pieces have been removed but there are plenty that are still there. Officially this is known as the 'Stolfo Sculpture Garden.
38. National Memorial Arch
You will find this in Valley Forge. It is a very stately arch which was built in 1917 to commemorate the army of George Washington which fought there between 1777-1778.
It will not take long to see this, but it is worth a visit. There are plenty of other things in the area, so you can combine them on one visit.
39. Ricketts Glen State Park
You will find this in Columbia. The land was once home to Native Americans. The park is well-known for hiking and camping. You can also hire horses for days out. There is a certain amount of hunting that also goes on there, and cabins that you can hire to stay for a few days.
Canoeing is very popular as is ice fishing in the winter months. Downstream there are four waterfalls and some very interesting rock formations dating back to the Devonian and Carboniferous times.
There is a great campsite where you can park an RV and stay a few days.
40. Tour Philadelphia
Taking a guided, walking tour is a great way to see parts of the city you may not see on your own. Most tours last about 2 – 3 hours and will take you through some of the most vibrant areas of the city.
You will stop at the Penn University Campus and look at some of the historic buildings there, before heading for the Victorian section of town. You will also pass the historic sports venue and Drexel University.
Your tour will include a token for a drink and a snack along the way. Because of the amount of walking, this tour may not be suitable for small children.
41. Cherry Springs State Park
If you are interested in gazing at the stars, then make sure you head to Coudersport, where you will find this park. It is well-known for having the clearest night sky with no artificial light pollution and is one of the rarest US locations because of this.
Head for 'Dark Sky Park' which is a haven for astronomers. You can even see the Milky Way!
42. Visit Easton
This city is about 55 miles north of Philadelphia and it is situated on the conference of two rivers, namely the Delaware and the Lehigh.
There is a very interesting historic district, as well as a Centre Square in the downtown sector, where you will find the monument dedicated to Soldiers and Sailors who were killed during the Civil War. You will notice that the Peace Candle is assembled every year at the top of the monument during the Christmas Season.
43. Visit Amish Country
If you want to see how the oldest settlement in the US lives, then head for Lancaster County. There are full day tours which will take you back in time when you visit an Amish bakery, a quilt shop, and a typical home.
The tour lasts about 9 hours and you will have lunch in the typical Amish style. You will be able to learn about the lifestyle and culture.
Allow yourself a full day here and wear sturdy shoes as there is quite a lot of walking around.
44. Harrah
You will find a Harrah Casino in many states in the USA. In Philadelphia there is a casino and a racetrack. The complex is open 365 day a year and has a limitless selection of slots and horse racing activity.
There are plenty of places where you can get a snack so allow yourself a full day here, and hopefully you will win enough to go for dinner!
45. America's oldest operating theatre
You will find this attraction in Philadelphia. It is the oldest existing theatre in the USA. The theatre was around before antiseptic, anaesthesia and even patient privacy were invented!
Patients were given a choice of three things before they had surgery, namely opium, alcohol, or a bang on the head! Either of them would render them unconscious or unsusceptible to pain while a limb was being chopped off.
This old building is actually inside the modern hospital and was founded in 1751. Additionally, you can see the great collection of modern medical books in the new library.
The top floor is where you will see the <ahref="http://www.uphs.upenn.edu/paharc/tour/tour5//">dreaded circular room where operations were carried out.
46. Pittsburgh Zoo and Aquarium
The zoo is open every day of the year apart from Christmas, Thanksgiving, and New Year's Day. You will find that the zoo has much to offer, with animals such as the warty pigs, giant anteater, pygmy hippo, polar bear, and playful otters. In summer there is a zip line for the more adventurous.
Allow yourself a full day here, especially if you have children.
47. King of Prussia
You may wonder about this strange name. This is a great, big shopping mall which took its name from a pub back in the 18th century. You will find it in Upper Merion, Montgomery County.
If you enjoy shopping, eating, and people watching, then you should head here. This is the largest shopping mall in the USA.
There is plenty of parking, and plenty to see and do here, so allow yourself a full day to look around.
48. Eastern State Penitentiary
This former prison is found in Philadelphia. It was the blueprint for separate incarceration and was operational from 1829 until 1971.
This was the largest and most expensive public building ever built in the USA and it became a model for prisons everywhere.
Several interesting characters were guests here, namely Al Capone and bank robber Willie Sutton.
The prison is now open to the public every day of the year.
49. Visit Reading
This is the 5th largest city in the state. It is a good place to base yourself, so you can travel to other areas. The city is also the home of numerous bakeries producing the famous pretzels for which the state is well-known.
Another reason for visiting here is that it is very popular with cyclists. There are more than 125 miles of trails in five major preserves. So, if cycling is what you enjoy, then make sure you visit here.
50. The Church Brewery
This interesting attraction is found in Pittsburgh. It is a restored church which has now been converted into a brewery.
What used to be St John the Baptist Church was deconsecrated and then transformed into a beautiful brewery and pub. The brewery is well-known as one of the finest breweries in the state and deserves a visit to see the beautiful interior.
51. Hickory Run State Park
You will find this park in Carbon County, in Kidder township. The park is developed on the sides of the Pocono Mountains.
During the summer there is swimming in the lake while in the winter the lake freezes are ice skating takes precedence.
Seasonal hunting is allowed, with game such as white-tailed deer, black bear, and squirrels.
This is a great place to take an RV and stay a few days to enjoy the surroundings.
52. Masonic Temple of Philadelphia
Be prepared to be astonished at the lavishness of this building as it is quite beautiful. The building began in 1868 during the time when there was a huge amount of available money to be spent on it.
Look for the grand staircase and the themed rooms such as the Egyptian room, the Moorish Room, and the Norman Hall, to name a few.
Today, with less funds, the building is rented out for weddings, and open to the public.
Make sure you check tour times to visit the temple.
53. 30th Street Station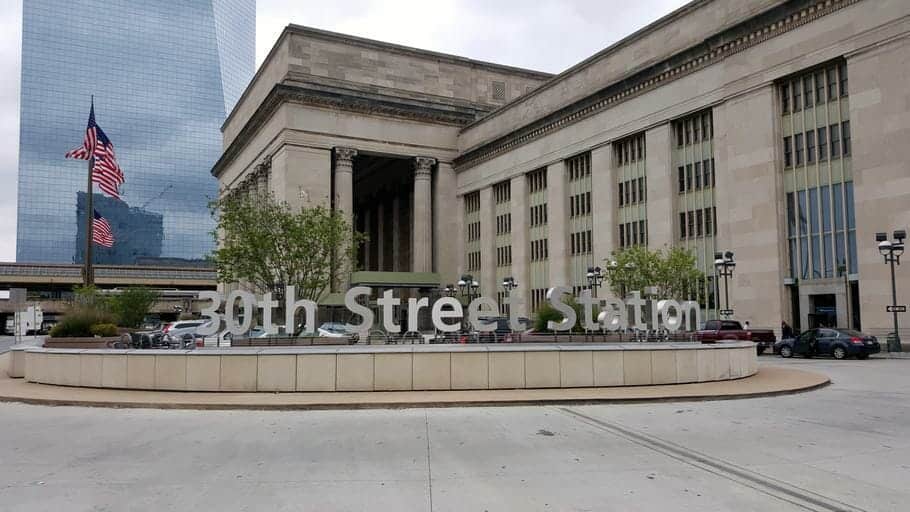 This old train station is found in Philadelphia. It is very old, and the architecture is stunning. There are also many places at the station where you can either sit down to eat or buy a packed lunch to take on the train.
This is one of the last remaining grand stations in the USA and it is Amtrak's third busiest in the country, so it is a good idea to use this as a base to head off elsewhere to explore.
54. See Carlisle
This town is in the Cumberland valley. It has been rated as the 2nd best place to raise a family. You can see the Carlisle Barracks which are among the oldest Army Installations in the US.
Also look out for Dickinson College and the Dickenson School of Law, where you can see some amazing architecture.
There are guided tours of the town where you can pass some of the landmarks, so allow yourself a full day here.
55. National Watch and Clock Museum
This is the largest collection of clocks and watches in the USA. It is found in Columbia.
You will find over 12,000 different timepieces with many of them from the Victorian era.
Look for the 11-foot clock which was built in the 1870's. If you stand and look at it you will notice that over time 48 different figures appear in the form of Jesus, Satan, Father Time, to name a few. This amazing piece of work also plays hymns and patriotic music through the organ which is attached to it, and marks the days of the week, tides, and phases of the moon.
56. The Moon Tree
This is found in Philadelphia. The interesting thing about this tree is that it was grown from seeds which were sent to the moon and back. They were sent on the Apollo 14 Moon Mission and it was an experiment to see if the seeds would sprout when they were returned to earth. They did, and you can see the 'Moon Tree'.
This is not the only Moon Tree in the world, in fact there are about 100 others in different countries, but it does make for an interesting attraction.
57. West End Overlook
This is the perfect way to see the city of Pittsburgh. It is a lookout point that will give you the most spectacular view of the city.
Head for Elliott's Bluff where you will also see the delta of the Allegheny and Monongahela Rivers.
Even before there was a city there, Indians used to stand up there and survey the settlements below and some locals have discovered arrowheads in the vicinity.
You may or may not find any, but the view is fantastic!
58. SS United States
This is found in Philadelphia. It is the current dock for the SS United States which is the fastest transatlantic ship.
The SS United States can maintain a speed of 35 knots, and to date was the fastest in the world.
The ship was retired from service in 1969, the props were removed, and it was opened to the public.
An interesting point with the liner is that the only wood on board was the butcher's chopping block and a flame-resistant piano.
Learn why this amazing ship played an important part in the history of the state.
59. Philadelphia Museum of Art
This was originally commissioned in 1876 and finally completed in 1928. You will find over 240,000 exhibits including European, Asian, and American art. You will find sculptures, paintings, prints, and many more.
Look out for touring exhibitions which feature frequently on the calendar and allow yourself a full day to look around here.
60. See the birthplace of the Banana Split
You will find this in Latrobe. Here they claim to have invented the banana split. A 23-year old man named David Strickler placed three scoops of ice cream with a banana sliced lengthways and topped it with nuts.
The toppings have changed since then to such things as chocolate, pineapple, sauces, whipped cream, and cherries, to name a few.
While you may or may not believe this fact, it is worth trying a banana split – you will love it!
61. Central Market
This is the oldest market in the US and it is located in Lancaster. The market is so old that it was approved by the King of England at the time.
Fruit and veg has been sold here since the 1730's. Back then it was just a few sheds and stalls, but now it is simply enormous, and you will be able to buy everything you need.
Look for speciality items from the Amish community, as well as Thailand, Africa, and the Middle Eastern Countries.
62. Indian Echo Caverns
These caverns are found in Hummelstown. They are reputed to be the home of the Pennsylvanian Hermit.
The caves are from limestone and are wonderful to look at. The hermit was named William Wilson and legend says he lived there for 19 years. There is an interesting story relating to him which you can read about at the cavern.
Whether you believe the tale or not, the caverns are worth visiting and should take you a half day to see.
63. Rocky Statue
If you are a fan of Rocky, then you should head to Philadelphia to see your idol. You will find the statue at the museum and there are 72 steps up to it, so make sure you are fit!
The statue is cast in bronze and weighs about 3 tonnes, and apparently it has been up for sale for some years. The price ticket is around $5 million, so if you really like your idol…
64. Longwood Gardens
These botanical gardens are located in Kennet Square and they are home to one of the largest pipe organ cactus in a private residence.
This is not the only interesting thing in the garden. You can also look at the Outdoor Water Garden display, the Orangery, the Orchid House, and the fountain.
There are lectures held frequently, as well as demonstrations and children's activities, so this is a good place to spend the day.
Make sure you enjoy the Orchid Extravaganza between February and March.
65. Strasburg
This town was often referred to as the 'Train Town USA' because of the railroad attractions in and around the town. You will find, among others, the railroad Museum of Pennsylvania.
Most of the town has been listed as historic, and you will find plenty of eating places. This is also a great place to base yourself while you make daily excursions.
A point to note here is that the movie 'Witness' was filmed in the area.
66. Bayernhof Music Museum
If you are interested in music and musical instruments, then you need to see this museum. It is literally packed with rare instruments.
The museum is inside a very glamorous mansion which is reputed to have many secret passages. There is also a huge pool and a wine cellar which resembles a cave.
Allow yourself a half day here.
67. Baldwin's Book Barn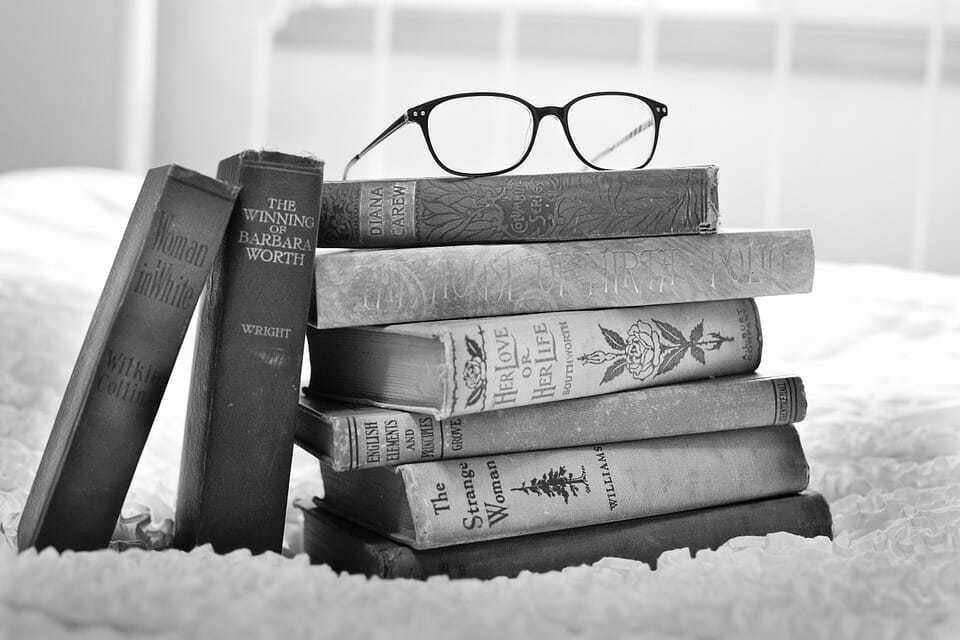 Books, books, and more books! This five-storey book barn is in West Chester. It was built in 1822. You will find many cosy nooks, stone walls, wood burning stoves, and of course never-ending rows of books!
While the book barn does not look very big from the outside, be prepared for a shock when you enter as it is massive!
68. Philadelphia City Hall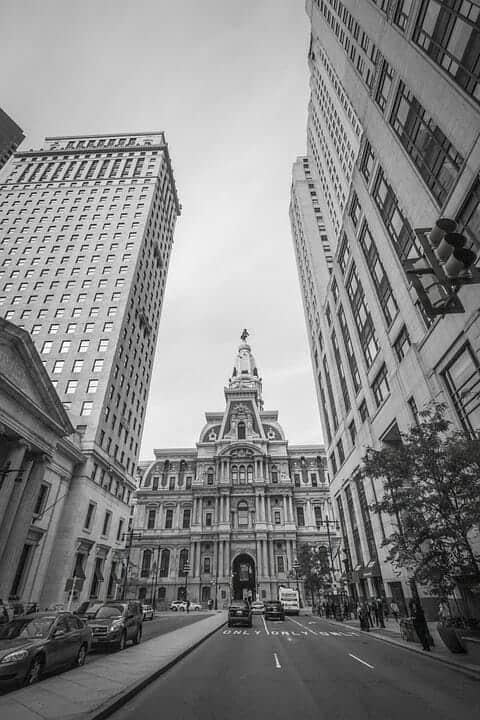 Once this used to be the highest building in the world. I t held that record from 1894 until 1908 when the Singer Building in Manhattan was built.
Notice on top of the building is a statue of William Penn weighing 27 tons and made of bronze. The statue stands 37 feet high. The statue is still the tallest to be placed on top of a building.
Allow yourself a half day at least to see this. There are guided tours inside and it is well worth taking one.
69. Hershey Park
This theme park is in Hershey. It started out as a leisure park for the employees of Hershey Chocolate Factory, although it is open to the public now.
In the 1970's this park was home to the first looping roller coaster on the East Coast.
There are now a further 8 coasters as well as the waterpark. There are over 70 rides as well as the North American Wildlife park.
Right next door is the visitor's centre to the factory, so if you have a sweet tooth then don't miss this part.
Every year, the Spring Season opens in March, so watch out for the many discounts you can find online.
70. Crystal Cave
This cave was discovered in 1871 and developed as a tourist attraction. It is found at Kutztown. Including the caves, there are hiking trails, miniature golf, and an area where you can pan for minerals.
There is a gift shop and a place where you can get lunch, so plan to spend most of the day here.
71. Lackawanna Coal Mine
This is found in Scranton. You can take the mine car and descend into the depths of the mine to 300 feet.
When you reach the bottom, there is an hour-long tour through the main passageway. Along the way you will meet the fire boss who will tell you his role in the mine.
The tour ends at the last place miners worked, before the mine closed in 1966.
72. Frick's Lock
This attraction is found in Pottstown. It is classed as a modern ghost town and you can join a guided tour around it to find out why the inhabitants left.
You will find that some of the guides lived there as children, so they are very interesting to talk to.
Allow yourself a half day to see this.
73. Carnegie Museum of Natural History
This is found in Pittsburgh. It was founded in 1896 by Andrew Carnegie. There are over 22 million specimens in 20 galleries.
At any given time, there are over 10,000 on exhibit, with another million in online databases.
There is a magnificent dinosaur collection. It is the third largest collection in the USA. Look out for the world's first specimen of a Tyrannosaurus Rex.
74. Bartram's Garden
You will find this in Philadelphia. It is the oldest botanical garden in the USA. It was founded by Quaker naturalist John Bartram in 1728.
The original house and several outbuildings are still standing. Look for the oldest Ginkgo tree in the USA, which is the last surviving tree out of three.
On Saturdays there is free boating on the river, while the garden often has classes and events for the public.
75. The Shrine of Saint John Neumann
When he was canonised, Saint John was exhumed and brought to Philadelphia. At the side of the shrine you will find a small museum with many relics dedicated to the life and death of the saint.
Beside the alter, look for his personal collection of religious relics including teeth, skulls, and other unidentifiable parts, which the wardens on duty will gladly explain to you!
Also, to note is the amazing architecture of the building.
76. Robot Hall of Fame
You will find this in Pittsburgh. If you are a fan of robots and automatons, then be sure to see this. You can interact with some of the exhibits – which should please the kids!
There is a large science centre where you can take a tour to see how robots may be produced.
This will take you a half day to look around.
Make sure you check theupcoming events and times they take place.
77. Living treasures Wild Animal Park
This is found in new Castle. It is a very friendly park where you and the kids can get really close to the animals. You can buy feed. In fact, this is more of a petting zoo than a park.
Look out for new additions, which will be well advertised at the entrance.
Plan on staying most of the day, there is a café where you can get lunch.
78. The Grave of Mr Rogers
Who is Mr Rogers? He is a universally loved television figure, and the grave is found in Latrobe.
Although Mr Rogers lived most of his life in Pittsburgh, it was in Latrobe that he wanted to be buried.
Look for the family mausoleum where he is laid to rest with his parents. A point about his mother, Nancy was that as a 14-year old, she delivered medical supplies during WWI, and went on to drive for the Red Cross. She also knitted every sweater that Mr Fred Rogers wore on TV.
79. Science History Institute
If you are interested in chemistry and the related sciences, then head for this Institute. It is in Philadelphia and houses a collection of rare books associated with chemistry.
Look for the exhibits Transmutations, Alchemy in Art, and Making Modernity. There are monthly events such as lectures which you can attend.
Make sure you see that antique collection of chemistry sets, and glassware.
Allow yourself a half day here.
80. Mütter Museum
This medical museum is found in the centre of Philadelphia. You will find collection of medical oddities such as wax models, anatomical and pathological specimens, and antique medical equipment.
There are over 20,000 specimens on display, as well as a large literary section in the Historical Medical Library.
It will take you a half day to see this.
81. Canton Avenue
You will find this attraction in Pittsburgh – and you had better be fit to walk up it! This is the steepest street in the USA, and quite possibly in the world!
Although the street is only 1/10 of a mile long, it has a 37-feet elevation gain for every 100 feet, making it a challenge for walkers and cyclists alike.
Every year Pittsburgh has a 'Dirty Dozen' bike race which takes cyclists up the 13 steepest hills in the state, including Canton Avenue, where many do not reach the top.
Not a good idea to attempt this unless you are in relatively good shape.
82. Reading Terminal Market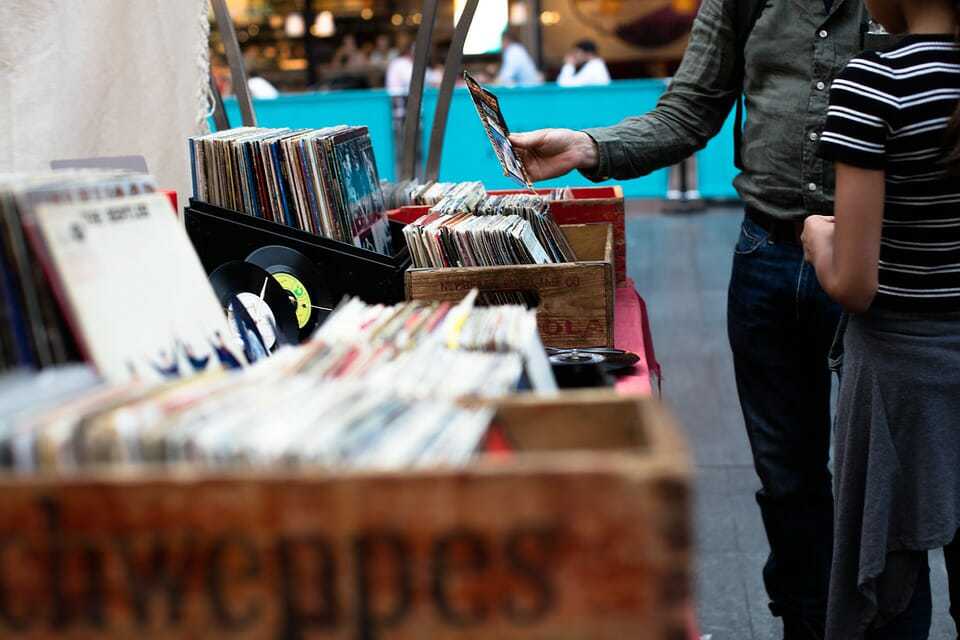 You will find this enormous market in Philadelphia. Originally it was opened under that train shed of the Reading railroad Company, and that is where it got the name.
The stalls are arranged in a square with a seating area in the middle. You will find over one hundred different stalls selling every possible product you can imagine. Artisan cheese, flowers, baked goods, fabrics, books, clothing, and ethnic foods are just a few things you may buy.
This is a great place to spend a day people watching and enjoying local culture.
There are now extended hours from 8am – 6pm every day.
83. Knoebels Amusement Park
This is the largest free admission amusement park in the USA and you will find it in Elysburg. There are plenty of free daily entertainment shows and free picnic facilities.
Head for the Crystal Pool which is filled with water from mountain streams. Here you can enjoy diving boards, waterslides, and a play section for younger children. With over 60 rides, there is something for everyone.
You can camp here or park an RV for a few days. There are also cabins, which you must book in advance.
84. Mini Statue of Liberty
You will find this unusual attraction in Harrisburg. What started out as a joke in 1992, turned out to be very much loved by the townsfolk, and the 25-foot tall replica became a fixture in the town.
The first replica was blown over in a strong wind, so the town made a newer, heavier one, and this is still standing today.
While it will only take a short time to see this, the town is worth having a look at, so allow yourself a half day at least here.
85. Mercer Museum
This museum is found in Doylestown. There is also a research library in the complex. It is one of the three poured-in-place concrete structures in the city.
The museum was built by Henry Chapman Mercer who after the first museum was destroyed by fire, chose concrete as his next medium.
You will see a collection of medieval armour, and the museum has more than 55 galleries to look at relating to early American tools and crafts. There are also frequent visiting exhibits.
There is a café where you can get lunch, so plan to spend a full day here, especially with kids as many exhibits are 'kid friendly'.
86. Apollo Capsule at Dairy Queen
You will find this in Franklin, outside the Dairy Queen. It is literally a piece of priceless junk. This is one of only four surviving Apollo command module boilerplates in existence.
'Boilerplate' means that it is in fact a mock-up of the original and was used for testing purposes. Many others were sold for scrap, with only four remaining.
This one was used for underwater demolition training and is the same as the model which was rescued from Apollo 16.
It will not take too long to see this, and then you can head inside for some of the best ice cream in the area!
87. The Barnes Foundation
This private art collection and arboretum is found in Philadelphia. You will find that every inch of the gallery is covered in art and paintings.
What makes this so different from other galleries is that it feels more like being inside someone's home, rather than a gallery.
Turner, Van Gogh, and Picasso are all here, as well as many others, so allow yourself at least half a day to see this collection.
88. Leap-the-Dips
You will find this attraction in Altoona. It is the oldest operating roller coaster in the world, and it is made from wood.
This was built in 1902 and has been working ever since, apart from a period between 1985 – 1999 when it was closed for repairs.
Leap-the-Dips is fairly tame compared with other roller coasters, with a maximum height of 40 feet and an average speed of 10mph, but how often do you get to ride the oldest roller coaster in the world!
The park and the roller coaster are both historic landmarks.
89. Del Grosso Theme Park
This is found in Tipton and you will find over 30 rides and attractions for all the family. Additionally, there is free parking and free entry, which makes this good value for a family day out.
There are 16 picnic pavilions where you can buy lunch of the day such as Spaghetti Wednesdays. Make sure you try Murk's Potato Salad which is simply delicious!
After lunch head for the Lazy River and Wave Pool at the water park. There is a gift shop as well as three restaurants, namely the Pasta House, Cheese Steak Building, and the Grill.
90. Lake Tobias Wildlife Park
This park is located in Halifax and is one of those parks which appeals to young and old alike. Make sure you get to see the exotic animals petting zoo. The safari ride is well worth trying, as you head out in an open topped bus to see and feed the animals.
Allow yourself a full day here, there is a café where you can get lunch.
91. National Aviary
This is found in Pittsburgh. It is remarkably clean, and the animals are well cared for. There are many sections that you can visit and a large variety of birds.
Look for the eagles, condors, macaws, and owls, as well as the smaller birds and penguins.
There are educational talks geared to younger visitors, and a café where you can buy lunch.
92. Pine Creek Rail Trail
If you enjoy walking and hiking, then make sure you head here for a day of outdoor activity. The trails run along the river with fantastic views at the base of the Penn Grand Canyon.
Parking is available at Darling and the river trail is about 8 miles long. This is perfect for Spring and Summer, as it gets icy in the winter months.
93. Go Ballooning
Some of the best balloon tours are found in Strasburg. These will pass over the scenic Lehigh Valley among other places.
Your tour will be perfect for celebrating anniversaries or just for seeing the area from a different angle.
You should allow most of the day for this and be prepared for an early start when the winds are calmer.
Be sure to book in advance to avoid disappointment.
94. See the Pennsic War location
This is found at Slippery Rock. Once a year the town transforms into a medieval village for two weeks.
Head for the Medieval Combat where you will see participants from all over the world. Watch locals demonstrating crafts and cooking from the 17th century.
There are campsites and RV parks at hand, so you can plan on spending a few days here.
95. Visit Urban Axes
This event is held in Philadelphia. It is the first American Axe throwing club.
This is an organised event where the 'Axe Master General' sets up various targets which contestants then compete to get nearest the centre.
Despite what you may think of the dangers of this sport, participants will assure you that it is very safe. It certainly makes for an interesting day out!
96. Appalachian Trail Museum
This is found in Gardners, which is in the middle of the Appalachian trail. The museum is dedicated to the joy of the trail, as well as the tribulations along the way.
You will be able to find a list of names of people who have finished the trail. Across the road from the museum is the General Store where you can try some delicious ice cream which is very popular with hikers of the trail.
97. Try Cheesesteak
If you go to Philadelphia, then you simply must try cheesesteak! This is probably the most well-known of local cuisine. Most places will serve you a variation of the fried steak strips, topped with melted cheese and onions.
You can order the sandwiches with or without topping, but locals agree, this is one of the best dishes to eat, and certainly ranks as a Philly Classic
98. Walk the Bridge
You will find the Benjamin Franklin Bridge in Philadelphia and if you are in the area then you may want to walk across it, or at least walk a section of it.
The bridge is about 1.5 miles each way and on the other side is Camden, New Jersey.
Be aware that it is a very long bridge and allow time to do this. It is also not suitable if you are unfit.
99. Visit the Mann
This outdoor area is found in Fairmont Park and is often the host for outdoor concerts and events. You can either take your own chairs, or just take a blanket, enjoy the show, and admire the spectacular scenery. There is fine outdoor dining available or you can take your own picnic. There are also many food trucks where you can buy meals.
The stage is enormous and can easily be seen from most places. Make sure you check online to see the upcoming events.
100. Rodin Museum
This museum is different because you get to pay the entrance amount that you want to, instead of having a set figure. You will find this in Philadelphia, along the Benjamin Franklin Parkway.
This is one of the most popular destinations on the Parkway and you will see the iconic sculpture for which Rodin is famous.
Allow yourself a full day to see the museum and the surrounding area.
Make sure you check the upcoming exhibits so you can plan your visit.
Conclusion
Pennsylvania is an extremely diverse state, with a variety of attractions to see and many things to do. Whether you enjoy hiking, cycling and walking, or visiting museums and historical landmarks, you will find that this state has exactly what you need for a wonderful holiday.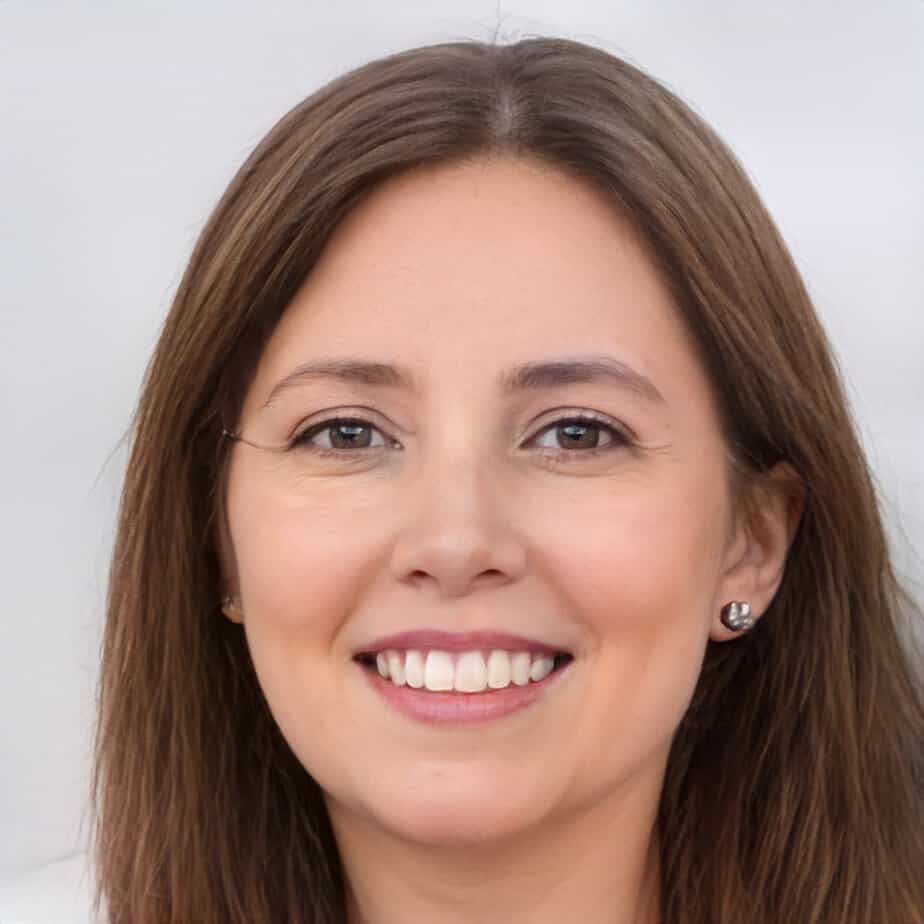 Jill Miller is the founder of Your RV Lifestyle. Trading corporate America for the open road, Jill, along with her partner Jose, began their RV journey, making an unconventional start by wintering in New Jersey. A natural adventurer, she was motivated by a desire to explore the USA and beyond, embracing the varied landscapes, communities, and cultures across the country.
For Jill, the allure of RV living was not about material accumulation, but rather the pursuit of an adventurous, fulfilling lifestyle. A lover of golf, bicycling, hiking, and line dancing, she has carried her passions across the country, engaging with them in diverse settings. Jill's commitment to the RV lifestyle came after years of careful research, numerous consultations with RV owners, and personal trials, including living in a rental RV.