Where can you find world-class wine, sophisticated tango, unrivalled nature and endless mate?
Argentina, of course, a stunning South American nation which offers a unique and varied travel experience.
From the cosmopolitan capital of Buenos Aires to the groaning glaciers of southern Patagonia, join us on a journey of the top 50 things to in this wildly underappreciated nation.
1.     Perito Moreno Glacier (El Calafate)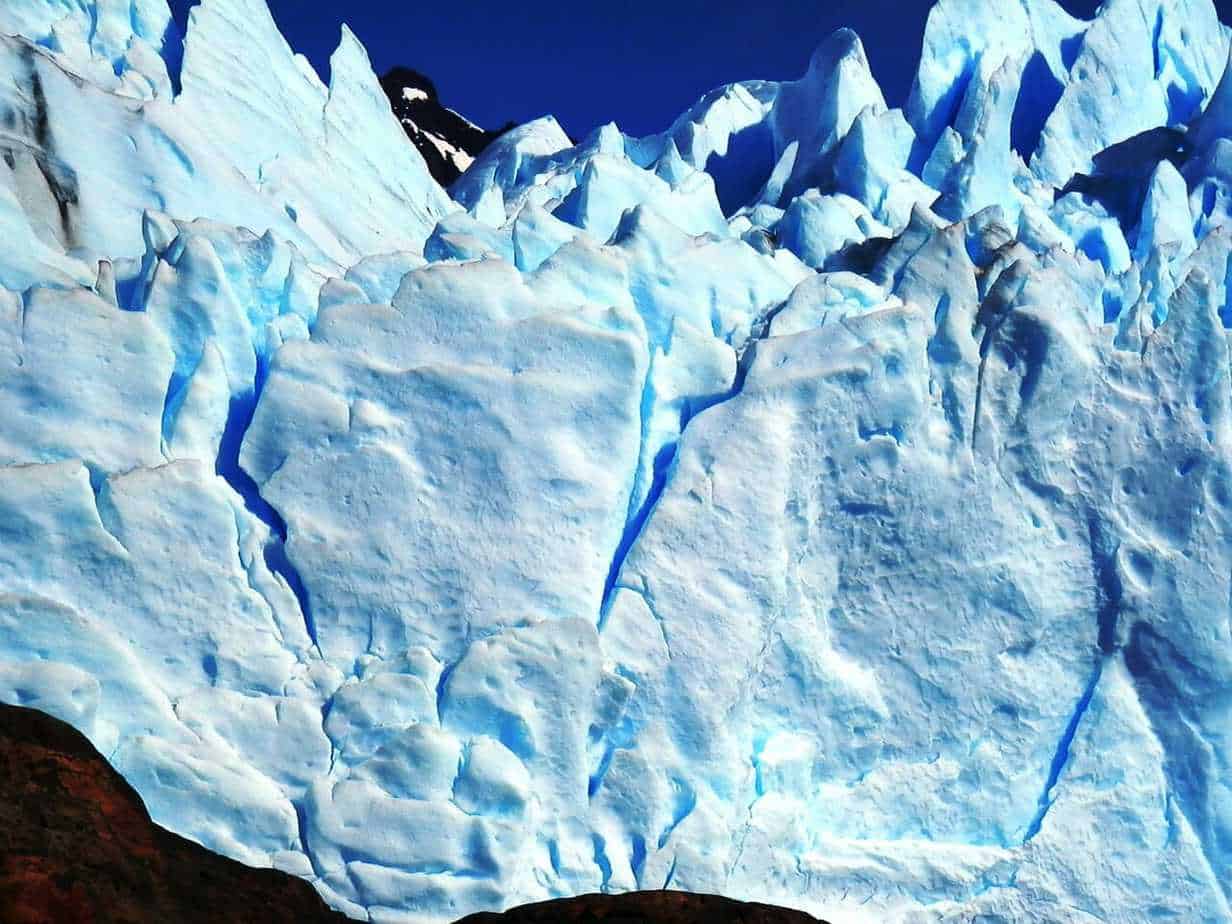 Perhaps the most spectacular glacier on Earth, the vivid blue colors of Perito Moreno of never fail to disappoint.
Take a morning 90-minute bus to Los Glaciers National Park and make your way to the expansive viewing platform to behold this impressive natural wonder.
More adventurous travelers may consider going on an epic 3-hour glacier hiking tour which sees visitors walking across its icy surface.
2.     Iguazu Falls (Puerto Iguazu)
If Perito Moreno Glacier is the world's most amazing glacier, then Iguazu must be among the most striking waterfalls on Earth. The small touristy town of Puerto Iguazu is the gateway to this amazing site, located about 18 hours by bus from the capital of Buenos Aires.
Scientists say huge amounts of flowing water make us happy through a complex physiological reaction. After checking out the Iguazu Falls for yourself, you'll be inclined to agree.
3.     Mount Fitzroy (El Chalten)
As the peak that inspired the logo on the famous Patagonia clothing brand, Mount Fitz Roy is as iconic to southern Argentina as the countless windproof jackets it adorns.
To get the best view of this snow-capped beauty, you'll need to embark on a relatively challenging 6-hour hike from El Chalten, passing stunning forests and glistening streams along the way. It'll all be worth it in the end though, for the breathtaking view of the mountain perched above a gleaming lagoon.
RVs can be parked on the outskirts of town which is a great way to save on a hotel. It gets cold, though, so you'll want to have a pretty decent heater.
4.     El Bolson (El Bolson)
Outdoor adventurers and wandering nomads alike flock to this quaint lake district town to indulge in its spectacular scenery and laid-back hippy vibe.
Countless hiking trails wind their way through the wilderness just outside of town, many of which are home to wooden lodges known as refugios where trekkers can rest for the night to avoid having to carry a tent.
Back in town, alternative markets and impromptu street stalls are the norm.
5.     Bariloche (Bariloche)
As the capital of Argentina's lush lake district, Bariloche is a must for any outdoor enthusiast. Hire a bike and cycle the cruisy 65km-long Circuito Chico for amazing lake views or set off on foot towards the forested trail that leads to the picturesque Refugio Grey.
Amid the pointy roofs of this Swiss-style alpine town are an abundance of chocolate shops, each selling mouthwatering homemade creations to tempt the taste buds.
6.     Mendoza Wine Tour (Mendoza)
Did we mention Argentina has wine? Well, few places in the world match Mendoza for both the size and quality of its highly developed wine industry. Argentina's signature drop, Malbec, is the major player here, so be sure to stock up on a few bottles to bring back home.
You'll obviously want to check out the vineyards themselves, best done on a day-long bicycle tour with ample taste testing stops along the way.
7.     La Recoleta (Buenos Aires)
Oddly enough, Buenos Aires' most popular tourist attraction is the place they bury their dead. Somber Recoleta Cemetery may well be the most picturesque graveyard on earth, specifically around the more opulent tombs where families have gone to great length to respect their loved ones.
Be sure to pay a visit to the grave of Eva Peron, the country's most beloved figure.
8.     La Boca (Buenos Aires)

Neighborhoods don't get much more vibrant than La Boca, an artistic Buenos Aires enclave defined by technicolored hues. Watch an impromptu tango dance on the street and drop into its quirky museums and cafes to make the most of this vivacious locale.
Just don't wander off the main strip as the surrounding neighborhood is a little rough and tumble.
9.     San Telmo (Buenos Aires)
Buenos Aire's hipsters and bohemians flock to San Telmo in droves, an arty central neighborhood formed of elegant colonial edifices. Try to arrive on a Sunday to spend a few hours perusing the outdoor market which hosts the biggest collection of antiques you will ever see.
10.  Palermo (Buenos Aires)
San Telmo and La Boca are for the bohemians, but Palermo is where Buenos Aire's fashionistas come to play. Packed full of high-end boutiques, trendy cafes, and pumping bars, it's a classy urban playground where one must dress to impress.
Trendsetters needn't venture far as the neighborhood lies just 15 minutes from the city center.
_Avenida_Santa_Fe_entre_Maip%C3%BA_y_Esmeralda.jpg
11.  Salta (Jujuy)
As the country's unofficial northern capital, Salta showcases the unique gaucho (cowboy) culture for which the region is known. Visit a local peña to clap along to the energetic folkloric beats. Munch on a traditional and filling empanada in the morning to beat those hangover blues.
Be sure to wander around the historic heart to marvel at the neoclassical architecture on display, particularly the Iglesia San Fransisco, the Cabildo, and the city cathedral.
When it comes time to explore the deserts of the north, an RV is the way to go. Just be sure your checklist is in order as you don't want to get into trouble in these remote lands.
12.  Purmamarca (Jujuy)
Among the cactus-lined valleys of this quaint northern town near Salta is one of the continent's most colorful hills. Known as the Colina de Siete Colores, this pastel-colored mountain is just a half an hour hike from town and is an astounding geological oddity that must be seen to be believed.
13.  Tilcara (Jujuy)
Tilcara may lack a multicolored hill, but it boasts plenty of stunning hour-long hiking trails through the rugged desert terrain. Come during the summer months on the weekend to join the locals in a feverish all night fiesta (party). Not keen to party? Salta is just a just a three-hour drive away.
14.  Humahuaca (Jujuy)
Another postcard-perfect desert town in the northern region of Jujuy, Humahuaca boasts ample amazing hiking trails for the adventurous trekker to explore. In town, the ancient Santa Rosa de Lima church provides a glimpse into its colonial past.
15.  Casa Rosada (Buenos Aires)
Buenos Aires' palatial presidential mansion is one of the city's most pompous sites. Although tourists may not be allowed inside, it's still worth a visit to admire the pink facade. Legend has it the building was originally dubbed the "Pink House" because bulls blood was used as a novel form of insulation way back in the day.
The weird spirally trunks of the myrtle tree are unique to this surreal forest, which can be visited on a half-day tour from Bariloche which is 25-km away. Hiking through this unusual flora is a bizarre experience, to say the least.
17.  Punta Tombo National Reserve (Puerto Madryn)
A massive colony of penguins has made themselves at home at this east coast reserve, numbering over a million during the peak mating season between September and October. Smaller quantities can be seen at other times of year at the site which is a three-hour drive from the city of Puerto Madryn.
18.  Peninsula Valdez (Puerto Madryn)

A two-hour drive from Puerto Madryn lies the wildlife-rich Peninsula Valdez, an amazing marine sanctuary which is home to an incredible array of fauna. Some of the inhabitants who call the region home include Sea Lions, Southern Right Whales, Elephant Seals and Orca, just to name a few.
19.  Antarctica Cruise (Ushuaia)
Well-heeled adventurers can jump on a last minute cruise in Ushuaia for a five to seven day foray towards the great white continent of Antarctica. Expect to come across otherworldly scenery and a contingent of hardly mammals on this once-in-a-lifetime experience.
20.  Galerías Pacífico (Buenos Aires)
Love to shop? This upmarket downtown mall is famous around Buenos Aires for having the best selection of high-end fashion in the city. With a huge amount of boutiques boasting the world's hottest brands, you'll need to be careful not to max out your credit card.
21.  Talampaya National Park (Cordoba)
Phallic rock formations, fossilized dinosaur footprints, and ancient indigenous archaeological sites abound in this seldom visited national park.
Few make it because it is rather inaccessible, with the nearest major city of Cordoba being about a 5-hour drive away.
Given its remote location, Talampaya is the perfect kind of place to visit in an RV. Be sure your battery is good enough as you'll need all the backup power you can get.
22.  Iberá Wetlands (Colonia Carlos Pellegrini)
Most travelers aren't aware that Argentina is home to some of the most wildlife-rich wetlands on the continent. Located in the humid northern regions on the way to Iguazu, this heavily protected area is best visited over a full-day or more to appreciate the array of birdlife, caimen, and cute capybara on display.
23.  Mar del Plata (Mar del Plata)
Hit the beach with the masses from Buenos Aires over the summer at the popular resort city of Mar del Plata. High-end restaurants, bars, and casinos line the shore, so there is always plenty of action in the high season. Just be warned, it gets busy.
24.  Pinamar (Pinamar)
A more laid back version to the sometimes hectic Mar del Plata, Pinamar is famous for its open gardens, tall pine trees, and rolling sand dunes: the perfect place to park your RV. The seaside town is decidedly upmarket so don't be surprised to come across Argentina's financial elite.
25.  Teatro Colon (Buenos Aires)
Theatre aficionados absolutely must pay a visit to Teatro Colon, a sophisticated venue where Buenos Aire's socialites come to listen to what many consider to be the best acoustics in the world.
If possible, try to get tickets for a show. Otherwise, hour-long tours can usually be arranged on the door.
26.  El Ateneo Grand Splendid (Buenos Aires)
Did you know Buenos Aires has more bookstores per capita than anywhere else in the world? And none of these bookstores are as impressive as El Ateneo Grand Splendid, an exemplary shrine to literature that stretches over three floors.
Artistic events are regularly held, and there is an in-house restaurant should you start to feel peckish.
27.  Obelisco (Buenos Aires)
Perhaps Buenos Aires most recognizable landmark, the giant Obelisco towers 68 meters into the air. What is more impressive, however, is the adjacent Avenida 16 de Julio, a crazy 14 lane road considered to be the widest in the world.
A word of advice: Don't try driving your RV down there at peak hour! If you do, we hope you have learned a bit of Spanish to deal with whatever problems might arise.
28.  Gualeguaychu Carnival (Gualeguaychu)
This impossible-to-pronounce-town is home to Argentina's foremost carnival parade. The best bit? It actually takes place a week or two before the rest of world, meaning transcontinental travelers can catch the show before moving on to a bigger carnival elsewhere.
Most of Rio's biggest floats and samba schools come here to practice before the main event so expect to be treated to an amazing spectacle.
29.  Ushuaia (Tierra del Fuego)
Also known as El Fin del Mundo, Ushuaia is the southernmost major settlement in the world and endearingly referred to as the end of the line. Nature lovers would want to spend several days here to explore all the forested hikes and glaciers the region has to offer.
30.  The Lighthouse at the End of the World (Ushuaia)
About 5 miles east of Ushuaia in the cold waters of the Beagle Channel lies the so-called Lighthouse at the End of the World.
Lots of tourists visit the site on boat tours, many of whom are unaware it is not actually the same structure made famous by Jules Verne in the book of the same name. That particular lighthouse is much further to the east.
31.  Córdoba (Córdoba)
As Argentina's second largest city, Córdoba offers plenty of excitement for travelers who love the urban life. Young backpackers will feel particularly at ease here because the town is known for its youthful student population.
32.  Rosario (Rosario)
Visit the birthplace of Che Guevara, the infamous revolutionary who adorns T-shirts of secondary school students the world over. Guerrilla fighters aside, the city is famous for its giant independence era obelisk and a pleasant waterfront that straddles the Parana River.
33.  Villa la Angostura (Bariloche)
Much like elsewhere in the Argentine lake district, Villa la Angostura is ripe with picturesque hiking trails to explore. City slickers will find it boring, while outdoor enthusiasts will want to hang around for several days or more.
34.  San Martin de los Andes (Bariloche)
On the doorstep of the stunning Lanín National Park, San Martin de los Andes is another natural wonderland with enough hiking to last for days. The crystalline Lake Lácar among numerous other glistening glacial lake feed the region's abundant wildlife, which includes pumas.
35.  Camino de Siete Lagos (Bariloche)
Known as the "Seven Lakes Road" in English, this amazing Patagonian highway contains exactly that. The best way to explore the region is on an RV road trip vacation, stopping off at the numerous picturesque lookouts on the 107 km route that runs between Villa La Angostura and San Martín de los Andes.
36.  Tigre (Buenos Aires)
On the edge of Buenos Aires, just 30 km from the city center lie the surprisingly serene estuaries of Tigre. Here, stressed out city dwellers come to indulge in some peace and quiet as they ply the calm waters on a canoe.
37.  Floralis Genérica (Buenos Aires)
Local architect Eduardo Catalano gifted this strange metallic statue to the city of Buenos Aires in 2002, which has since become one of the most recognized landmarks in the city.
38.  Nahuel Huapi National Park (Bariloche)
Surrounding Bariloche, San Martin de los Andes, and Villa la Angostura is Argentina's most impressive national park, the glacier-clad Nahuel Huapi. Aside from endless lush pine forests and glimmering lakes, Nahuel Huapi is home to the dormant volcano Mount Tronador which makes for a challenging climb.
39.  Santa Fe (Santa Fe)
As the capital of the Santa Fe province, this sleepy northern city makes for an interesting off the beaten track urban experience. Check out the city's many bathing clubs or pay a visit to the Granja de la Esmeralda zoo and its onsite botanical gardens. The old town, known as Santa Fe La Vieja, is worth a look for those interested in history.
40.  Posadas (Posadas)
The charming northern town of Posadas doesn't receive a whole lot of tourists, although there are some worthwhile attractions in the region, the most interesting of which is the incredible San Ignacio Mini Jesuit ruins.
Travelers can jump on a train to Encarnacion should they wish to explore Paraguay.
41.  Corrientes (Corrientes)
Sleepy Corrientes on the Parana River has a few museums and churches worth visiting, although it's the city's feverish carnival that is of most interest. Over a period of four different weekends, an army of brightly colored dancers strut their stuff along the city's riverfront promenade to an ecstatic crowd.
42.  Route 40 (Argentina)
Relive the journey of Che Guevara in his epic memoir the Motorcycles Diaries as you cruise along the Route 40, also known as RN40, which stretches the entire length of the country.
Rather than tackling the route on a motorbike, why not give it a try in your RV? Digital nomads know RVs are the ideal way to travel for those who want to run an online business on the road.
43.  Aconcagua (Mendoza)
South America's tallest mountain is a monster, with a summit of 6,962 meters above sea level.
Only highly experienced mountaineers should even consider attempting to climb it as many have lost their lives in the past. Thankfully, it can be safely enjoyed from the ground in the Mendoza region.
44.  Llao Llao Hotel (Bariloche)
Perched on top of a lush forested hill and surrounded by glistening lakes, this plush 5-star hotel is a tourist attraction in itself. Put simply, the views don't get much better than this.
After all, staying in a nice hotel every once in a while is one of the great pleasures of traveling.
45.  Tren a las Nubes (Salta)
Situated in the northern Salta province, the "train to the clouds" is considered to be South America's greatest locomotive journey. Reaching a height of 4,220 meters, the fifth highest railway in the world includes numerous bridges, tunnels, and viaducts on its 434 km track.
46.  Southern Fuegian Railway (Ushuaia)
Located near Ushuaia at the southern tip of the continent, this fun little locomotive is often referred to as the "Railway at the End of the World." The freight train was originally built to transport timber to a prison, but is nowadays a popular tourist attraction.
47.  San Ignacio Mini (Posadas)
The Jesuits built several settlements in South America throughout modern-day Bolivia, Argentina, Paraguay, and Brazil, yet few are as spectacular as San Ignacio Mini. Spend a half day exploring these ruins which have been immaculately preserved by the government.
48.  La Bombonera (Buenos Aires)
As the home stadium of La Boca Juniors, a football match inside La Bombonera is sure to be a passionate affair. Tickets are extremely difficult to come by, but try asking your hotel, and you might just get lucky (for a hefty fee!).
49.  Cueva de los Manos (Santa Cruz)
Very few travelers know about this place. Called the "Cave of Hands" in English, the site is full of mysterious handprints which were estimated to have been made around 10,000 years ago.
50.  Mueso de Artes Bellas (Buenos Aires)
The Museum of Fine Arts in Buenos Aires showcases one of the largest collections of art in all of Latin America. It's located in Recoleta so time your visit to coincide with a trip to the cemetery.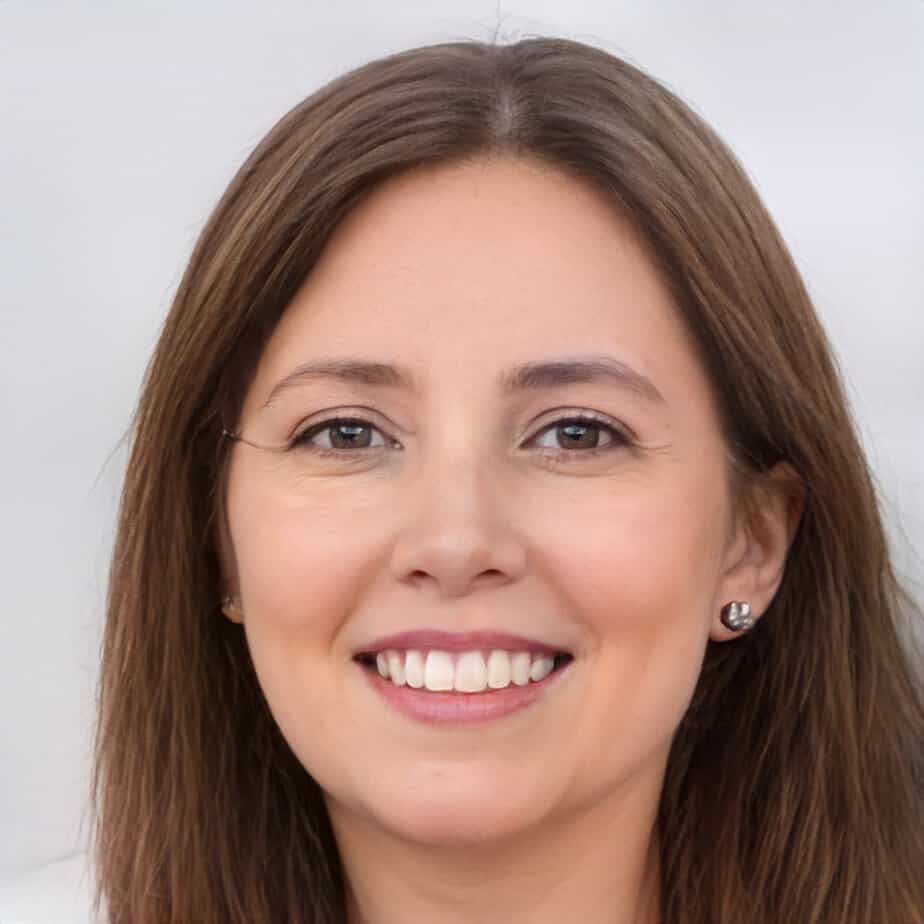 Jill Miller is the founder of Your RV Lifestyle. Trading corporate America for the open road, Jill, along with her partner Jose, began their RV journey, making an unconventional start by wintering in New Jersey. A natural adventurer, she was motivated by a desire to explore the USA and beyond, embracing the varied landscapes, communities, and cultures across the country.
For Jill, the allure of RV living was not about material accumulation, but rather the pursuit of an adventurous, fulfilling lifestyle. A lover of golf, bicycling, hiking, and line dancing, she has carried her passions across the country, engaging with them in diverse settings. Jill's commitment to the RV lifestyle came after years of careful research, numerous consultations with RV owners, and personal trials, including living in a rental RV.