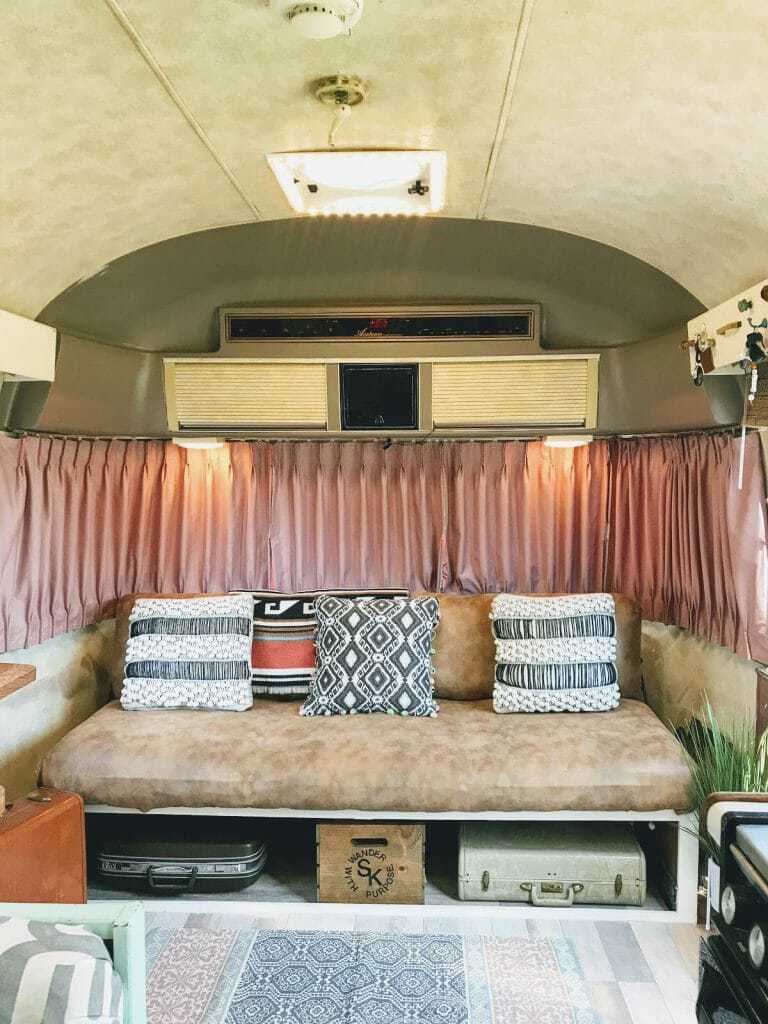 If you have an older RV, you may wish to consider a little interior design to give it a new lease of life. Even the most swish of RVs tend to look a little jaded after a while, and even if everything is still in good repair, there are still often plenty of things that you might want to do to improve the way your RV looks and feels, and to make it work better for your particular tastes and needs.
The good news is that RV interior design ideas can be found that suit all budgets and tastes. Giving the inside of your RV an overhaul does not need to break the bank – especially if you are prepared to get your hands dirty and do at least some of the work yourself.
In this article, we will begin with some general tips for RV interior design before looking at some simple, yet wonderful interior design ideas for each part of your vehicle. So, whether you live full-time in your RV, intend to do so, or are simply looking to improve your RV vacation experiences, you are sure to find inspiration below.
General Tips For RV Interior Design
Before we look at some of the brilliant ways that we can update and improve the different sections of an RV, it may be helpful to consider these general tips for RV interior design:
Pick a Stylistic Theme
A great place to begin when considering the interior design of your RV is by thinking about the general stylistic theme that you would like to follow. For example, you might consider one or more of the following themes to create a cohesive and beautiful look and feel for your space:
A Rustic/ Country Feel
Bare wood, natural materials and a relaxed, simple feel characterise this style. Often, there may be a home-spun, home-made kind of feel, and you might associate this look with a farmhouse or barn like feel.
A Shabby Chic Look
This look can be very homely. It is all about creating a home-made and lived-in feel in your RV. It might include distressed paint effects, upcycled furniture, and accessories that personalise the space in a cute and appealing way.
Arts & Crafts
This style also incorporates hand-crafted items, and also, like the rustic look, values natural materials and simplicity. However, it differs from the rustic look somewhat in that it often incorporates a range of organic and nature-inspired motifs, and emphasizes not simplicity but rather a somewhat higher level of artisan craftsmanship. Art nouveau elements work very well within this stylistic theme.
A Luxurious, Traditional Look
If you are a fairly traditional person, but would like a somewhat higher level of sumptuous luxury, then you might want to include some traditional style elements. In this style, natural materials are still the order of the day. But these natural woods etc. are combined with a more layered and complex feel – with ornate, rich fabrics, accessories and art.
An Eclectic, Bohemian Look
If the style above is too traditional, a layered and complex look can also be more eclectic and bohemian. This style is all about individuality, quirkiness and eccentricity – almost anything goes. Think clashing colours, textures and patterns, rich, jewel-like tones, and a very personal collection of items and accessories.
Hollywood Glam Design
If you love luxury but want a little more sophistication and glamour then the Hollywood Glam look, with gleaming silver or chrome, dazzling lights and some suggestions of sparkle could be for you. Think of the glamour of Hollywood's golden age – perfect for those who want their name up in lights. Art deco elements could work well with this stylistic theme.
Mid-Century Modern
If you love the look of the 1950s and 60s then the sleek, organic shapes of mid-century modern could be perfect for you. If you are a would-be 'Mrs Maisel' or want to be one of the 'Mad Men' then this could be right up your street.
A Scandinavian Style
Moving away from the complexity of the above styles, a Scandinavian look is all about minimalism and a more pared back design. With a beachy vibe, cool colours, natural, wide-board wooden floors and perhaps some stencilling paintwork, this could be another great option for an RV.
An Industrial Vibe
Another quite pared back look draws its inspiration from the industrial age, with an almost factory-like feel. Think exposed metal, bare bulbs and pipework and stark, straight lines, with a bared down color pallette and fewer soft furnishings to break up the starkness.
An Ultra-Sleek, Contemporary Look
One final option is to go for an extremely sleek, pared back,minimalist, contemporary look, with no clutter, smooth lines and surfaces, modern materials and a simple color palette. Could this be a good solution in an RV with limited space?
Choosing a stylistic theme for your RV interior design can help you to develop a cohesive approach and to make sure that all of the elements that you include in your RV all work well together and achieve the atmosphere and appearance that you are going for.
Of course, your ideal look might be a combination of two or more of the above – a sort of transitional style. The key, whichever style or styles you decide to go for, is to stick with it and keep it in mind as you go about making all your design decisions and making any required purchases.
Pick a Color Scheme (& Stick to It)
In any interior design scheme, be it for a home or for an RV, picking a color scheme before you begin can also help you make sure that you create a cohesive and successful design. How many colors you include, and how exactly you include them, will of course depend on which style you are going for. A sleek, contemporary design, for example, will obviously have fewer colors/ a more limited color palette than a bohemian or other more elaborate and ornate styles.
In addition to thinking about which colors will help you achieve the style or styles that you are going for,you may also wish to think about how color affects mood. Color psychology can help you determine which colors might be best for a given space. For example, hot, passionate colors like red might be better for a space that you want to be energizing, greens can help you achieve balance, and cool blues can be calming too.
Whatever color scheme you decide upon, try to stick to it not only for walls, floors and furniture/ fixtures but also for any accessories, art or soft furnishings that you include within the space.
Consider Practicality as Well as Aesthetics
Before you go too far down the road of designing or redesigning the interior of your RV, it is important to make sure that you are considering the practicalities as well as the aesthetics.
For example, that white or cream carpet might look wonderful – but is it really practical when you are coming in with muddy shoes or boots after enjoying the great outdoors? You might love a particular kitchen worktop – but might it get stained, scratched or chipped too easily when you are cooking in your RV?
Another thing to consider is weight. Of course, your RV is a road-going vehicle. It is important to make sure that any additions you make will not increase the load to an unfeasible degree. Of course, as you will be moving in the RV, you will also have to think carefully about any additions that might easily be broken or damaged on the road.
Design Specifically For You & Your Family
Another important thing to bear in mind during the design process is that what will suit one RV owner down to the ground may not necessarily work for another. It is important to make sure that you design specifically for you and your traveling companions, rather than just designing generically.
Think not only about you and your family's aesthetic preferences, but also about how you will realistically use and interact with the space. Will you require more storage – or are you pretty good about traveling and living in a more pared down way? Are you neat and careful, or rather messy and chaotic? How you actually are as people will often dictate many of your interior design decisions.
Zone Your RV
When working out an interior design for your RV, it can be helpful to zone the space. Obviously, RVs come in a wide range of shapes, sizes and configurations. Some are more obviously divided into different rooms, while others are far more open-plan. No matter how your RV is laid out, zoning the space in such a way that it is immediately clear how each area is used and for what purpose can make it easier in terms of liveability and will often dictate the best design decisions.
Design From Patterns to Details
Another great tip for those working on the interior design of their RV is that it is always best to design from patterns to details. Rather than obsessing over one small detail, such as which handles to choose for kitchen cupboard, or the best tile for your RV bathroom, it is best to begin with the bigger picture, before working down to all the little details and minutiae of the design.
The big picture obviously includes the things above – the stylistic theme, color scheme, and practical considerations. But it also includes taking patterns into account.
Patterns that you can work from might include the way in which sunlight moves through the space, or the way in which people move through the space as they go about the different activities that they commonly undertake in the RV.
Select Options That Are as Eco Friendly as Possible
One final thing to think about when considering RV interior design ideas is that it is a good idea to select options that are as eco friendly as possible. Whether or not you are particularly interested in or knowledgable about green living and sustainability, being eco friendly is something that we should all be thinking about in this day and age.
Being eco friendly might include:
Thinking about how interior design options might help us in reducing energy use in the RV.
Considering how our interior design choices might impact how much water we use on our travels.
Pondering how our interior design choices could help or hinder us in moving towards a zero waste lifestyle.
Thinking about how our choices might impact wildlife and the environment.
Incorporating plants in our interior design and perhaps even reducing our impact by growing at least some of our own food in our RVs.
Reducing, reusing and recycling wherever possible.
Considering the complete life-cycle of all of the materials that we choose.
Interior Design Ideas for an RV Kitchen
Now that we have discussed some general tips for RV interior design, it is time to turn our attention to your RV kitchen. Below you will find five simple interior design ideas that you could consider to completely change the look and feel of the space:
Update Kitchen Cabinets
One of the simplest and often most affordable ways to completely overhaul the look of a kitchen is to rejuvenate or replace the doors of the existing kitchen cabinets. If the existing cabinets are in good repair, it may only be necessary to give them a lick on paint in order the achieve a whole new look.
For example, you could use some distressed chalk paint to create a shabby chic or rustic look. Blackboard paint could allow you to create a more minimalist effect, or to decorate with chalk to create a bohemian effect. A glossy paint job could be perfect for an industrial or sleek, contemporary look. You could also consider adding stencil work to painted cabinets for a Scandinavian effect, for example.
Another option might be to sand down wooden, painted cabinet doors to take them back to bare wood, if you want a simpler and more natural look and feel in your kitchen.
If the cabinets in your RV are a little cheap and nasty – made from chipboard or something similar, then you might wish to remove the doors entirely and replace the fronts of the cabinets with solid wood, or another material. This can be a far cheaper and more eco friendly option than ripping out the whole kitchen and starting again.
Replace The Kitchen Worktop
Another way to completely change the kitchen in your RV without ripping out the whole thing and starting again is to replace the worktop with a surface that is more to your liking. An old, damaged plywood or laminate countertop could be replaced with a range of other options. And do, it does not have to be formica! For example, you might consider:
A solid wood tree slice.
A reclaimed wood (pallet or barn wood) countertop.
DIY pine butcher-block worktops.
A bamboo countertop.
A stainless steel countertop.
A ceramic tile worktop.
The material you choose for your worktop can really set the tone for your RV kitchen.
Create A New Tile Backsplash To Brighten the Space
Another way to breathe new life into a tired old RV kitchen is to add a new backsplash that will tie in with the style theme and color palette you have chosen. There are plenty of option that you could consider for your new backsplash. For example, you could:
Use regular square or rectangular ceramic tiles.
Create a ceramic mosaic, either from ceramic mosaic tiles, or from broken tile pieces for a more idiosyncratic and cheaper option.
Use waxed wood offcuts/ blocks to create a wooden mosaic, either painted or unpainted.
Use wood logs sliced into thin circles, wax or oil them and place these on the wall.
Make a backsplash with bamboo canes or other thin,straight branches, either upright or horizontal, affixed to the wall.
Create a mosaic using sea-smoothed glass/ glass tiles or beads.
Use pebbles to make your own beautiful backsplash.
Make a mosaic with pieces of plastic from food packaging, to save such plastic from heading to landfill.
Create a DIY wine cork backsplash.
Those are just some of the many creative ideas you could consider.
Change the Quality of Light in Your RV Kitchen
Another way to change up your kitchen without doing a huge amount of work is to reconsider the lighting. The way a space is lit can make a big difference to the way it looks and feels. In fact, this is something to consider not just in the kitchen area but also throughout your RV.
In order to save energy in your RV, you should already be considering replacing your lighting with low energy LED options. But you might not have to stick to just the same old ceiling lights. You might also be able to consider installing low-energy lights beneath your upper kitchen cabinets, or even along a base rail at floor level.
The types of bulbs you select will make a big difference to the look and feel of your space. For example, inset bulbs will give a more modern or contemporary feel, while industrial bulbs or tiny fairy lights or strip lighting would make the space feel very different. Of course, you should also consider carefully the tone of the light that is emitted – is it a cold or a warm light? In certain schemes, colored lights might even be an option.
But even if you don't want to change up the lighting in your RV kitchen, you could still change the quality of light entering the space by:
Hanging or affixing stained glass panels in your windows.
Using sheer blinds of curtains to diffuse bright light.
Placing plants in your windows to create green dappled light.
Incorporate Plants in Your RV Interior Design
Even if you do not want to place plants in front of the windows in your RV, you could still consider placing plants elsewhere throughout your RV. Whether you are growing houseplants as ornamentals only, or growing some food while you are on the go, plants can really enhance your interior design.
An RV kitchen can be a good place to put some plants. They will be easier to water as they will be close to a water source, and if they are edible plants, they will be conveniently close to hand when you wish to use them.
Plants can be a great idea in other parts of your RV living space too. They are proven to boost mood and can help to create a calm and relaxing vibe throughout the space inside your RV. What is more, plants will keep you healthy as well as happy – cleaning the air and producing the oxygen we need to breathe.
In interior design, plants can be used to:
Soften hard lines and edges.
Add color, texture and interest.
Create focal points and draw the eye.
Plants such as small succulents can even be used to create artworks for your RV walls, hanging wreathes, or planters, centrepieces, and more. Plants are currently a major trend in interior design and you can get in on the act in your RV.
Interior Design Ideas for an RV Living Space
Next, let's turn our attention to the RV living space. An RV living space can vary considerably from vehicle to vehicle. It can be a space to relax and for entertainment. It can also be a place to socialise or entertain. It may be a place where you spend a lot of your time, and so it is important that you create an interior that you can be happy with, no matter how long you spend there. Here are some interior design ideas that you could consider for your RV living space:
Upcycle To Create a New Seating Area
In many RVs, the seating area can be old, outdated and unfashionable. It may be functional – but far from aesthetically pleasing. It may not really meet the needs of the RV's users or inhabitants.
One way to change things up is simply to reupholster the old seats or benches. An eco friendly way to do so is using reclaimed materials. There may be many sources that you could turn to to find fabrics that could be used for this purpose. And you will only need basic DIY/ sewing skills to be able to tackle the project.
You could also consider taking out the existing built-in seating and replacing it with a new seating area. An affordable and green option involves using reclaimed materials to make the structure of your new seating. Wood from barns or old pallets could definitely be options to consider.
Another interior design idea for RV living spaces is to reconfigure the entire space, and place free-standing pieces of furniture rather than a completely built-in seating area. This could be a great way to give your RV a more homely feel, and to make it more flexible, so it is better suited to your own particular needs. For example, it would make it possible to clear items to one side to create more floor space for kids to play, for a social gathering – or to dance the night away with your loved one.
There are lots of ways to upcycle old chairs, side tables etc. for use in your RV. For example, wooden pieces can be sanded down, waxed, varnished,painted or re-painted. Of course soft chairs or sofas could be reupholstered too. Incorporating free-standing pieces of living room furniture in your RV could give you more flexibility when it comes to creating the stylistic theme that you prefer.
Add Additional Living Space Storage
Depending on your own specific needs, you could also consider reconfiguring the living space layout of your RV in order to create additional living space storage. For example,you could:
Add bookshelves to a wall.
Create storage beneath new built-in seating, or improve the storage in and around your existing seating area.
Add high-level lockers (like those found on a plane, perhaps) above your seating area.
Add fabric hammocks for high-level storage of soft items.
Add an extra hideaway/ roll out bed beneath a new sofa or bench.
Add Area Rugs To Break Up The Space
One way to quickly and easily improve an RV living space is to add area rugs. These will help to create division between different zones in an open-plan space, and can really tie the room together.
A rug can set the colour palette for the rest of the interior design. You can pick up the tones in the rug with your furniture upholstery and on the walls, and, of course, in any artwork and accessories that you choose to include.
Create a Feature Wall Focal Point
One great way to enhance your living space is to create a feature wall or another focal point that will draw the eye and make the space feel more appealing. Ways to create a feature wall include:
Using wallpaper (A bold design on one wall can sometimes make the space feel bigger.)
Painting one feature wall a brave, bright or rich color. (You might think that darker shades will make a room feel smaller, but sometimes the opposite can be the case.)
Using wood cladding to create a warm, homely feel.
You can create a focal point on this feature wall by:
Placing a small wood-fired stove.
Creating shelving for potted plants, books or other cherished items.
Hanging a tapestry or fabric hanging.
Hanging a painting, or other favourite visual artwork.
Placing your favourite photographs and creating a memories wall.
Add New Partitions To Create Different Room Configurations
While area rugs and other features of the layout can help to create different zones in an RV living space, you may sometimes still feel the need to divide up the space a little more. Adding partitions that can be drawn across or removed as required can be another handy interior design feature. For example, you might consider:
Hanging a curtain across the space to divide one area from another.
Creating a folding partition from fabric strung frames.
Creating a bamboo garden-style lattice to divide the space.
Interior Design Ideas for an RV Bedroom
The RV bedroom is another important part to consider in any interior design scheme. Whether you have a permanent bed, in the main body of the vehicle or even in its own separated bedroom, or just a fold out bed that turns into seating or something during the day, getting the design right is important. Here are some ideas to help you to do just that:
Use a Soothing Color Pallet to Aid Sleep
In a bedroom area, as nowhere else in your RV, color is vitally important. No matter what style you are going for, a sleeping area should be calm and soothing – not too stimulating or energizing, as this could make it far more difficult to get a good night's sleep. Choose colours like greens and blues for a soothing atmosphere, and make sure that your interior design scheme is not too busy.
Use Soft Lighting For a Relaxing Feel
It is also particularly important in a sleeping area to make sure that there is soft lighting for a relaxed feel and to make it easier to get to sleep when you retire for the evening. As in the kitchen, you can change the quality of the light by switching out the bulbs and trying out different lighting solutions. Again, the window treatment in the areas of glazing (if there are any) will also make a difference.
Consider adding small lights to side tables so that you can still have some gentle light after you turn out the main light. This will also mean that you can turn out the light from the bed after you finish reading and want to go to sleep.
Create a DIY Headboard For Your Bed
Another cool interior design idea that could suit a wide range of RVs is creating a cool DIY headboard. For example, you could consider:
Creating a DIY headboard from reclaimed wood.
Making a natural log headboard.
Creating a headboard from bamboo canes.
Using fabric to make your own hanging headboard. (Use natural, organic options or reclaimed materials for a more eco-friendly option.)
Sewing your own padded, quilted headboard with scrap materials.
Use Fabric Creatively To Give a Cosier Feel
A bedroom should be a cosy space, like a cocoon that you can retire to at the end of each day and awake from feeling like a beautiful butterfly. Well, maybe not! But a cosy bedroom can make anyone feel more comfortable and happy.
One way to soften hard edges in a bedroom is to recreate a canopied bed or four-poster bed feel by draping fabrics up the walls and over the ceiling above the bed. This cannot only truly enhance the visual appearance of the space, it can also improve the insulation and the acoustics.
Create Better Under-Bed Storage
Finally, no matter what the size and layout of your RV, creating better under-bed storage should also be an interior design priority. For example, you might be able to put under-bed storage on wheels or sliding rails, so you can draw it out more easily.
Interior Design Ideas for an RV Bathroom
Finally,let's take a look at what is almost certainly a very small but very important part of your RV – the toilet, shower room or bathroom. No matter how large or small this section of your RV may be, here are a few interior design ideas for your RV bathroom:
Replace Tiles for an Instant Facelift
If your RV toilet, shower or bathroom is looking tired, old or outdated, replacing the tiles could be a way to instantly improve the look and feel of the space. You could simply replace the tiles you have removed with different tiles that are more to your liking. However, you could also consider a different solution – like using metal sheeting, or even marine ply in certain situations, to line the space.
Replace Your Old Toilet & Sink
Of course, another way to overhaul your RV bathroom is to replace your toilet, sink and tub if you have one. To keep costs down, you could consider a second hand option, and visit a reclamation yard or look for options online.
To save water in your RV, you could consider getting a low flush toilet, or even doing away with a traditional flushing toilet altogether and opting for an eco-friendly composting toilet instead.
Replace Faucets To Update The Space
If you don't have the money right now for major interior design changes, you could consider making small cosmetic changes that can make a surprisingly big difference. Switching out old faucets in your RV bathroom can not only help you save water, but can also make the place look and feel very different. For example, you could:
Replace boring grey/silver faucets with faucets in bronze or copper, for example.
Replace cheap faucets with classier traditional,19th Century style designs.
Switch out outmoded faucets for classy contemporary options, such as sleek lever and/or mixer options.
Add Extra Shelving & Hooks
Another cheap and easy way to enhance the interior design of your RV bathroom is by adding additional shelves or hooks. These cannot only be selected to look good, and to tie in with your overall style theme. They will also improve the functionality of the space.
Replace Unattractive Frosted Glass With Stained Glass
RV toilets and bathrooms sometimes protect the privacy of those using them with unattractive and outdated frosted or dimpled glass panels. One exciting and innovative way to maintain privacy while ridding yourself of this eyesore is to replace this glass with a beautiful piece of stained glass that can be not only functional glazing but also a breathtaking work of art.
Of course, the RV interior design ideas included in this article are not intended to be a comprehensive list. There is no possible way to include all the interior design ideas out there. However, by now you should have a much clearer idea of the direction you would like to go in when it comes to your RV interior, and how you might go about getting the perfect RV interior for you.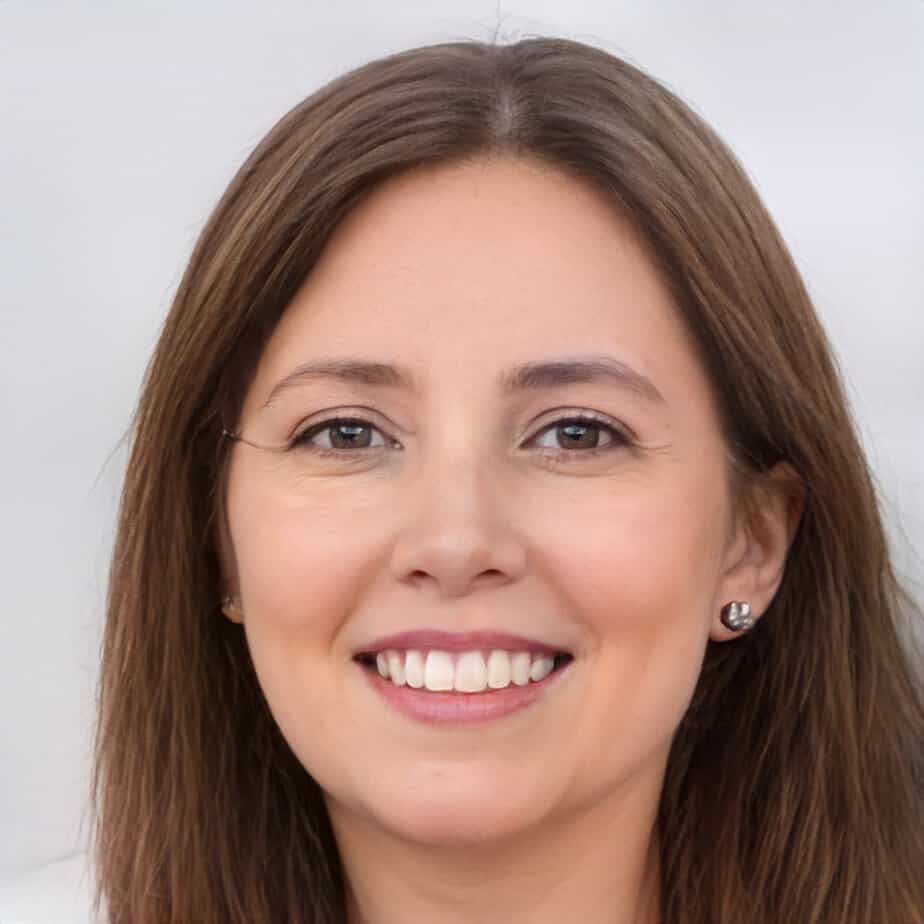 Jill Miller is the founder of Your RV Lifestyle. Trading corporate America for the open road, Jill, along with her partner Jose, began their RV journey, making an unconventional start by wintering in New Jersey. A natural adventurer, she was motivated by a desire to explore the USA and beyond, embracing the varied landscapes, communities, and cultures across the country.
For Jill, the allure of RV living was not about material accumulation, but rather the pursuit of an adventurous, fulfilling lifestyle. A lover of golf, bicycling, hiking, and line dancing, she has carried her passions across the country, engaging with them in diverse settings. Jill's commitment to the RV lifestyle came after years of careful research, numerous consultations with RV owners, and personal trials, including living in a rental RV.