Our RV spot near Gettysburg, PA 
The main reason is because you're in new places, seeing new things and you're only there for a limited time so you try to do as much as possible while you can. At least, that's why I spend more money when we're somewhere for a short time.
We usually try to stay in a spot for 3 weeks but sometimes we're only there for 2 weeks and I know I'm going to spend more money than normal. When you're full-time RV living — this can be a big problem. I have to make sure that I keep my budget in check or — just like someone in sticks and bricks, the bills won't be happy.
If you are planning on being a full-timer, figure out how much the monthly costs will be for you before you head out.
After almost two years of on the road life, I've figured out some things that make our dollars go further. The cool thing is that I can work less since I'm spending less and I'm able to enjoy more.
Continue reading this article to learn the best ways to save money on camping trips whether you're full-time, seasonal or a weekend camper.
Must-Know Tips to Save Money on Camping Trips
While getting a good camping spot is definitely on the list of how to save money when camping, there are plenty of other things you can save money on to make your camping dollars stretch. Things like, food, toys, clothing and attractions can suck the money right out of your bank account and you won't even notice until it's too late.

Showing off our candy from Hershey Chocolate World in Hershey, PA
Saving on Camping Locations
If you stay at a campground for a week or two without any discounts, you might pay a pretty penny. When you're only camping a couple of times a year — it's not that big of a deal.
When you're camping a lot or you're camping full-time, the rate you get per night makes a big difference in your monthly budget.
Good Sam's Membership
With a Good Sam's membership which costs $27 per, you get up to a 30% discount at Camping World but you also get a 10% discount at campgrounds that are affiliated with Good Sam. There are over 2,000 campgrounds affiliated with Good Sam and if you use one or two of them a year, you're going to make your money back.
Most of the Good Sam parks are pretty well kept as well so this is a good investment if you plan on using parks that are affiliated with Good Sam.
Passport America
Passport America is another good discount program if you want to do some short camping trips. It's only $44 a year and it gives you 50% off campground stays. The only thing is that there are often a lot of restrictions like not being able to use it on the weekends or during holidays.
And to make things more confusing, it is different and decided on a park by park basis.
Check to make sure it is going to work for how you camp or you're putting $44 on the membership for nothing.
Boondockers Welcome
Want to do some boondocking and enjoy some good company with like-minded people? Boondockers Welcome is a cool site that allows you to join for $30 a year which gives you the ability to contact hosts that you're interested in staying with.
I find this isn't an ideal situation if you have a large family. We got a membership and contacted a few people but they were fairly put off with our family of six, a dog and a cat.
If you like to socialize and are empty nesters, this is a great option since that seems like what people are looking for most of the time. And what beats a free night and good company?
Harvest Hosts
Harvest Hosts is another network like boondockers welcome but it's a little different since your hosts are businesses. You spend $79 per year and you're able to contact locations that will let you boondock on their property for a night or two.
You don't have to pay anything but you are asked to buy something at the establishment when you do stay.
Thousand Trails

Our youngest son enjoying the lake in Ellsworth, Maine near Acadia National Park
We personally have a Thousand Trails membership which has been amazing. We have the Elite Basic package which allows us to stay in the main campgrounds for up to 3 weeks if they are available and we can reserve for up to 120 days out.
Keep in mind that even the exact same membership level could have different benefits depending on when you buy but this is what ours is.
We paid $5,000 for the membership and then it's around $50 a month for maintenance fees. We can will it to our children and on down the line for as long as we like. There are also family benefits and other bells and whistles.
The main things I wanted to focus on are that you have access to around 80 campgrounds in 22 states which means we're able to go stay 3 weeks a lot of places. If it's high use in Pennsylvania or Florida, we did run into a 2 weeks cap because of that which we found a little annoying.
Being able to stay at all of these sites for only $50 a month as a full-timer is priceless. Sometimes we stay at other parks but most of the time we try to stay in Thousand Trails so we can spend money on fun stuff vs. paying extra money to campground fees.
We do have the upgraded Trails Collection for about $200 a year which means we get over 200 other parks all around the US.
Between the main Thousand Trails and the Trails Collection, we have only stayed in 2 or 3 parks that we weren't happy with. They're a good value and I would recommend it to anyone full-time and maybe just a camping pass for $500 if you're just camping every once in a while.
Saving Money on Groceries, Dining & Entertainment

Eating seafood in Maine
Don't forget about the groceries, dining and entertainment while you're out on the road. We are foodies and that grocery budget can go FAST. Here are some things I use that help me keep the budget under control.
Ibotta
I stopped using Ibotta a while back because it didn't seem to be doing much but lately I've been raking in the cashback.
I look at the things I am going to buy already and the things that I would like to try but don't want to try them at full price and put them in my offers list on the app.
If there is an offer like cat litter for $2.50 off and a limit of 5 then — I'm getting them all! It was even our brand so, thanks for that Ibotta.
We save about 30 bucks per month on groceries using Ibotta which isn't anything to sneeze at.
Zenoshi Premium
Zenoishi Premium is a new find but I've gotten anything from free desserts, buy one get one free entrees and beyond since getting a membership. You can pay less than $5 a month for it or get it for $50 a year.
I like using it because it gives us good ideas on places to eat and keeps our costs down as foodies.
Affiliation Discounts
When you go to an attraction, check to see if you get discounts elsewhere because you purchased tickets there. We went on a nature tour the other day and since we had tickets for the boat experience, we got a discount at the local restaurants.
Military Discounts
Are you or someone in your party a veteran or active military service member? There are a lot of companies that do military discounts. We've seen everything from free attraction tickets to 10% off food.
It never hurts to ask for a military discount but wearing a veteran hat doesn't hurt in case you forget to ask.
Senior Discounts
Different businesses recognize different ages as seniors. 55 is the standard age for a senior discount in most places.
AARP Discounts
If you're a member of AARP, make sure to grab the app. You can get things from free movies, discount on food, insurance and beyond.

Our RV site in Accord, NY at Rondout Valley Campground
Learn More About the RV Life and How to Live It In Style
We love sharing our tips and tricks with you. These ways to save money on camping trips can help you keep more coin in your wallet and get more fun on your journey.
We have other articles that can help you as you're on this fun adventure. Check out our article on RV renovation ideas and have some fun updating your RV for your next trip.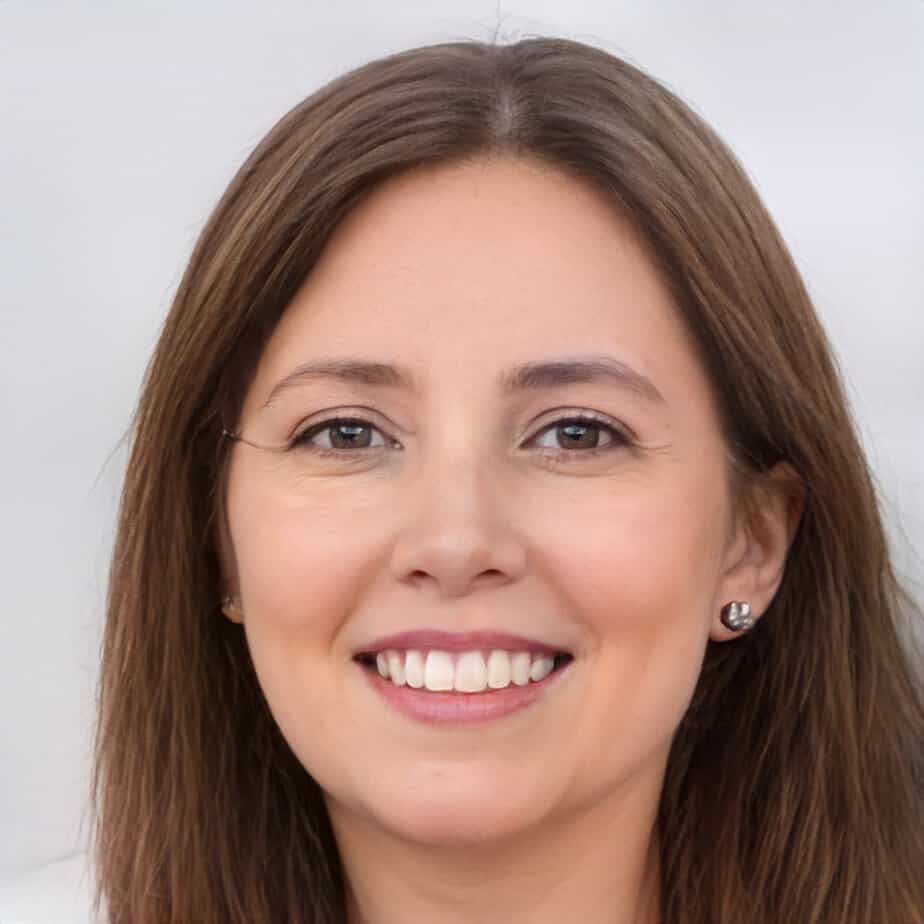 Jill Miller is the founder of Your RV Lifestyle. Trading corporate America for the open road, Jill, along with her partner Jose, began their RV journey, making an unconventional start by wintering in New Jersey. A natural adventurer, she was motivated by a desire to explore the USA and beyond, embracing the varied landscapes, communities, and cultures across the country.
For Jill, the allure of RV living was not about material accumulation, but rather the pursuit of an adventurous, fulfilling lifestyle. A lover of golf, bicycling, hiking, and line dancing, she has carried her passions across the country, engaging with them in diverse settings. Jill's commitment to the RV lifestyle came after years of careful research, numerous consultations with RV owners, and personal trials, including living in a rental RV.