Living in an RV Tiny Home full time can take you to some amazing places… but keeping weight down will reduce the cost of your adventures. 
If you are planning on creating a tiny home RV to use as your full time home, and you are planning to travel around from place to place rather than just staying put in one location, then learning how to keep weight down is a key consideration. 
In this article, we will look at keeping weight down in an existing RV, and also at how to keep weight to a minimum when kitting out a van or other vehicle to turn it into a mobile tiny home. Of course, this involves downsizing your life for full-time RV living. But in this article we will focus not on the ways to reduce the number and weight of your belongings, but rather on practical solutions for low-weight interiors, fittings and furnishings in your new tiny home RV. 
Reducing Weight in an Existing RV
If you are planning on turning a vehicle already used as an RV into a tiny home residence, then there are a number of different elements to consider when it comes to making it more useable, practical and cost-effective as a full time abode. What works for a vacation camping vehicle will not necessarily work quite as well for full-time living. What is more, if you are constantly on the road, saving fuel will be even more important than it is if you are just going away a few times each year. 
Fixtures and fittings in a conventional RV may not ideally suit a nomadic full-time RV lifestyle. While there are many different things to take into account when choosing what to keep and what not to keep in an existing RV that you are planning on living in full time, reducing weight is certainly something to consider.
So, how can you go about reducing weight? The first way, rather obviously, is simply by ripping out entirely any elements that you do not require, or which can be replaced by something lighter and more useful for your specific situation. 
Removing Elements of a Fitted RV Kitchen

A fitted kitchen in an RV. Does it really meet your needs? 
Adapting to tiny home living, and customising an RV for full-time habitation can sometimes involve thinking outside the box. Many of us are conditioned to believe in the benefits of a fitted kitchen. But, especially if you are looking for ways to reduce weight and save fuel in your tiny home RV, it can be helpful to question the most orthodox ways of doing things. Asking yourself whether or not you really need or want a fully fitted kitchen in your new mobile home could sometimes yield some unexpected answers. 
Fitted kitchens usually include a sink, worktop space, and usually a hob or stove top. In larger RV's you may also have a fridge, an oven and grill, and more… Cabinets below the worktop areas sometimes provide space for water tanks and storage. Often you may also find upper cabinets affixed above the worktop in a larger, more luxurious vehicle.
When trying to keep weight down, it can be helpful to think about how you will actually be using the kitchen space, which elements you really need, and whether or not those elements and the needs they serve are best included in a fitted-in and permanent configuration. Of course, any plumbing and appliances will generally have to be in fixed positions – but other elements could perhaps be more moveable – allowing for a more flexible space that can serve multiple functions and be altered over time depending on how you would like to use the space. 
Removing cupboard doors, upper cabinets, permanent worktops etc. could give you more flexibility and allow you to reduce weight too. 
Lighter-Weight Kitchen Elements
Once you have decided to remove cumbersome, built-in elements that do not work for your RV lifestyle, it is time to think about replacing those items with something that works better for you and your needs. For example, you might consider:
Replacing cupboard/cabinet doors with lightweight fabric or screens.

Replacing cumbersome and heavy upper cabinets with lightweight shelving or hook-storage.

Affixing fold-out worktop panels in place of heavy worktops that require heavy framework structures as support.
Removing Elements of an RV Dining/ Seating Area

A built in dining area in an RV. 
Existing RV interiors often also come with built-in dining or seating areas. These may not work for your new tiny home lifestyle and so it is important, when considering whether or not to keep them, to think about how you will really use the space. 
Often, you can keep weight down in your tiny home RV by getting rid of these built-in elements and creating your own fully custom seating/ dining area from scratch. Dining tables and bench seating are often a lot heavier than they need to be, so by getting rid of these things you could make sure that you have weight allowance available to add additional features such as, for example, a small solid fuel stove, that could make your tiny home RV a lot more liveable. 
Removing Heavy Tiles & Carpets or Other Heavy Flooring
The treatment on the walls and floors of your existing RV may add quite a bit to the weight of the vehicle. Removing heavy (and perhaps outdated) kitchen or bathroom tiles could be one good way to reduce weight. 
You could also consider ditching carpets that might not, in any case, be practical for tiny house living, and any other heavy floor coverings, and opting instead for something more lightweight. Cork flooring could be one lightweight and eco-friendly option to consider.
Removing Bathroom Fixtures & Fittings
Another thing that you might want to consider if you are overhauling an existing RV for tiny home living is reducing weight by removing old and unwanted bathroom fixtures and fittings. 
While you may not wish to remove the existing toilet, sink, shower, greywater and blackwater tanks, it could be worthwhile thinking about doing away with the existing systems altogether to save weight, save waterand make a greener choice. 
A composting toilet could be an ideal way to save water and go greener in your RV, and since you won't have all the same plumbing and tanks, it could also save you some weight too. 
Even if you do not want to go that far, you may still be able keep weight down in your RV bathroom by, for example, removing unwanted surfaces/ worktop areas, cabinets and other extraneous elements. 
Removing Excess Berths/ Beds/Bunks
If your existing RV has more sleeping space than you will actually require, getting rid of those excess beds or bunks can be a no brainer. Ripping out those bunks or fold-outs will save a lot of weight and, what is more, will allow you to create a more functional space that is better suited to your own particular needs. 
For example, removing some bunk beds from your RV could give you the space to create a new office area so you can get some work done on the road, create space to grow some of your own food in your tiny home RV, or simply give you more flexible storage solutions.
Keeping Weight Down in a Tiny Home Van Conversion
Next, let's turn our attention to kitting out a tiny home RV van conversion from scratch. If weight is a primary concern then there are a number of benefits to being able to start from a blank base. 
Converting a van or other vehicle to become a tiny home RV can be a challenge. But starting with an empty interior means that you will have a much broader range of options. Rather than trying to tweak what has been created already, you will be able to start with the basics and work upwards to create an interior that is perfectly suited to you and your needs.
Deciding the Must-Haves
A good place to begin when trying to design the new interior for a tiny home RV vehicle conversion is what must-haves are on the list. It is important to determine what you really require, before you go on to thinking about what it would be nice to have. 
Must-haves for a full-timer's RV home often include:
Somewhere to sleep (usually a full-size bed, though other quirky options like hammocks could also be worth considering in certain scenarios).

A water supply/ tank & sink.

A toilet and washing facilities (possibly also a shower/ tub). 

A basic stove top for cooking, (and likely at least a little preparation area). 

Areas for storage of essential items.
In addition to these basic things, you are also likely to require:
A fridge.

An oven/ grill/ microwave/toaster or other cooking appliances. 

Heating/ cooling devices. (Obviously, these things will in part depend on where exactly you are located and where you plan to travel. 
Deciding on your must-haves will help you to make sure that you have all the basics you need in place before you begin to add any extra items or fixtures and fittings. Thinking about which items really are non-negotiable for you will also help you keep the weight of your new tiny home RV to a minimum.
Deciding the Nice-To-Haves
Of course, after you have made sure to include all the must-haves when factoring the weight of your RV designs and layout, it is also important to think about all those things that it would be nice to have. It is vitally important to think about your own specific needs and wants, as well, of course,as those of any of your traveling companions. Nice to haves might include things like:
A dining table/ seating.

A relaxed seating area.

Certain entertainment options – e.g. television, internet connection etc…

Other non-essential devices/ gadget that might make life better/ easier.

Potential to enhance your lifestyle through, for example, growing some of your own food in your RV.

Additional storage space/ options for personal belongings.
Ranking the nice-to-haves will help you decide what you would really like to include, which can be helpful when there are weight restrictions for your new tiny home RV.
Making Sensible Materials Choices
No matter which elements you choose to include in your new tiny home RV, the materials you choose for each of these elements will obviously play an important role in determining the overall weight of the vehicle. 
While you might prefer thick hardwood floors for a regular home, in an RV these just might not be appropriate – especially if you are particularly restricted when it comes to weight. Your former kitchen preference might have been for granite or other stone worktops – but obviously these extremely heavy materials are usually not the best choice for an RV.
Lighter-weight materials like natural fabrics, cork, and light wood/ wood chip materials can be ideal for keeping the weight down – and there are plenty of innovative ways to use them in a tiny home RV. For example, you might use fabric, as mentioned above, to create covers for cabinets or shelving. You might also have hammock-like storage solutions, or hanging fabric organisers rather than more bulky, heavy storage and organisational solutions. You might also use fabric rather than a heavier material to frame out the interior spaces in a van conversion RV. Cork could find a place on walls or on floors, as could lighter weight timbers or wood composite materials. 
Of course, no matter how careful you are when creating a tiny home from an existing RV or another vehicle, your care with weight could all be for naught if you then cram it full to bursting with personal belongings. Reducing, reusing and recycling are important, as is thinking carefully about how you can downsize your life to fit your new way of living. 
As many have shown, it is perfectly possible to live a rich and fulfilling life in a tiny home. But keeping weight down is important to making sure that your new lifestyle is truly sustainable – in every sense of the word.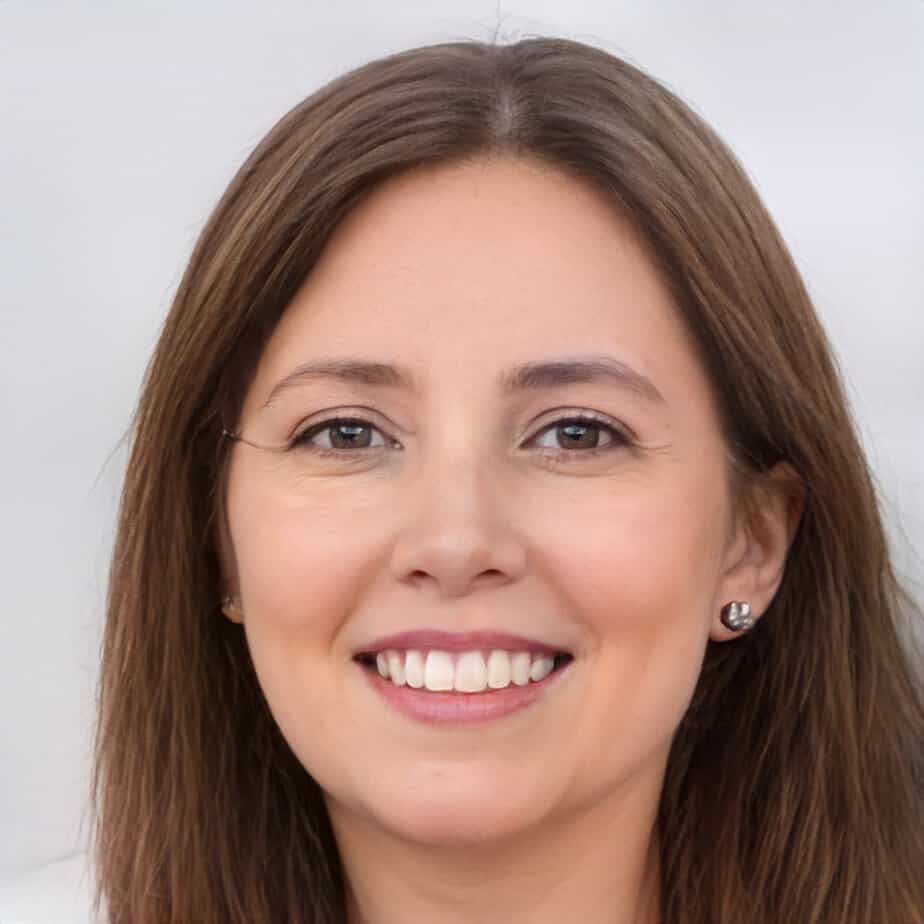 Jill Miller is the founder of Your RV Lifestyle. Trading corporate America for the open road, Jill, along with her partner Jose, began their RV journey, making an unconventional start by wintering in New Jersey. A natural adventurer, she was motivated by a desire to explore the USA and beyond, embracing the varied landscapes, communities, and cultures across the country.
For Jill, the allure of RV living was not about material accumulation, but rather the pursuit of an adventurous, fulfilling lifestyle. A lover of golf, bicycling, hiking, and line dancing, she has carried her passions across the country, engaging with them in diverse settings. Jill's commitment to the RV lifestyle came after years of careful research, numerous consultations with RV owners, and personal trials, including living in a rental RV.