Surrounded by 4 of the country's Great Lakes, Michigan is a perfect destination for nature-lovers. In fact, you will rarely be more than 6 miles away from a body of water, so plants thrive here as do fishermen and boaters. Michigan also has 4 national parks and over 600 campsites. This natural beauty makes the state perfect for an RV vacation.
1. Sled Dog Racing & Adventures [McMillan]
Dog-lovers, history buffs, culture fiends, and anyone who wants a unique experience will enjoy this. Sled Dog Racing companies typically allow anyone to become a dogsled driver. Each trip is guided by the experienced guides and perfect for beginners. Companies will offer half-day, day-long, and overnight trips, the latter of which includes a stay at a village which has a yurt, cabin, sauna, and more.
2. Tahquamenon Falls [Paradise]
What trip to Michigan would be complete without seeing the state's tallest waterfall? This astonishing attraction lies at the center of the Tahquamenon State Park. The area features 6 hiking trails and campsites. It is also close to the Great Lakes Shipwreck Museum, another enticing attraction. One could easily spend an afternoon here, but there is enough to do at Tahquamenon to fill multiple trips. If activities still elude you, try some of these.
3. Ernie Harwell State Park [Detroit]
Imagine playing on the same field as a local baseball legend. At Ernie Harwell Park, this image becomes a reality. Named for the Detroit Tigers' favorite announcer, it no longer has many of the original structures but remains a symbol of Michigan's history with America's favorite pastime. Come on a warm day and play ball!
4. The Henry Ford Museum [Dearborn]
Cars are a huge part of Michigan's history, and Henry Ford is a major player in the automotive industry. This museum hosts more than just Ford's work, however. It contains the bus where Rosa Parks famously refused to rise, the Wright Brothers' flight simulators, and more. Any car aficionado would love spending a few hours here.
5. Oswald's Bear Ranch [Newberry]
Started by a reformed hunter, this ranch houses over 24 bears and cubs. The habitats are expansive, so spend at least a few hours here to enjoy all there is to see. Admission is $20 per car and $10 per person, but if you want a unique souvenir you can have your picture taken with a cub for an extra fee. A visit here makes for a wonderful family activity, something most RV travelers are looking for.
6. Ann Arbor's Fairy Doors [Ann Arbor]
Once upon a time, Jonathan B. Wright was renovating his home when his daughter ran up to him. She found tiny doors that opened with stairs leading to more doors and lights that seemed to mystically turn on and off. Jonathan concluded it must be the work of fairies and has been documenting these events since at least 2005. This true-to-life fairytale has found a home in Ann Arbor's Fairy Doors, an eclectic place for anyone who loves a touch of magic in their lives. There is a gift shop full of fairy memorabilia and, recently, Michigan's Theater added a fairy theater. Get whisked away for a few hours here and be sure to keep an eye on what Jonathan is up to next!
7. Fort Wilkins Historic State Park [Copper Harbor]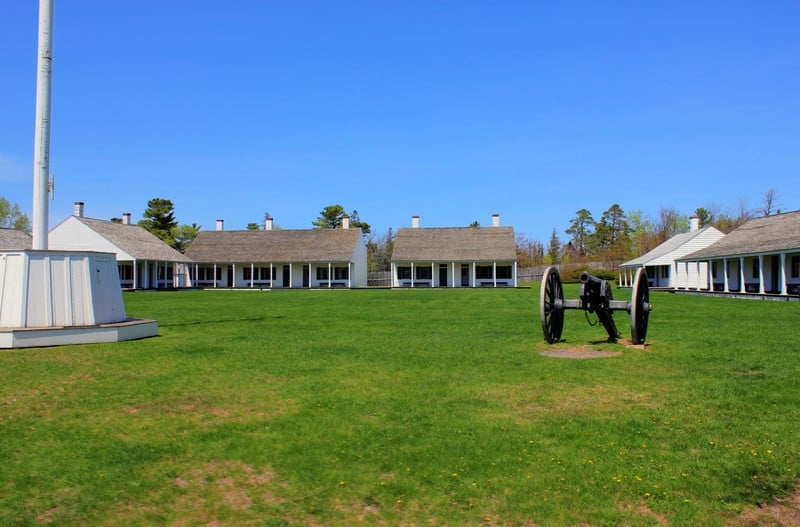 This park is perfect not only for nature-lovers but for history-lovers as well. Come from June through August to enjoy historical reenactments of life in the early 19th century. There are also plenty of interesting sites to tour, including the Delaware Copper Mine and Brooklyn Mountain Drive. For more intrepid visitors, take an hour to walk the Fort Wilkins Foot Trail.
8. Van Riper State Park [Michigan]
From sandy beaches to woods with wildlife like moose, Van Riper State Park has the best of both worlds. Internet reaches all 147 campsites, eliminating the need for complicated solutions like hotspots or satellites. It is a perfect place to park an RV, but two mini-cabins and one larger cabin are also available. Other attractions include a designated site for watching wildlife, picnic areas, trails, and more. Wile away a day here.
9. Detroit Zoo [Detroit]
Providing a glimpse at nature close to the city limits, the Detroit Zoo is home to animals that will delight the whole family. It also has the Arctic Ring of Life, an exhibit housing more arctic animals than anywhere else in the world, and focuses on keeping the culture of the Inuits alive. You will need at least 41 minutes here to greet every creature.
10. Holland State Park [Holland]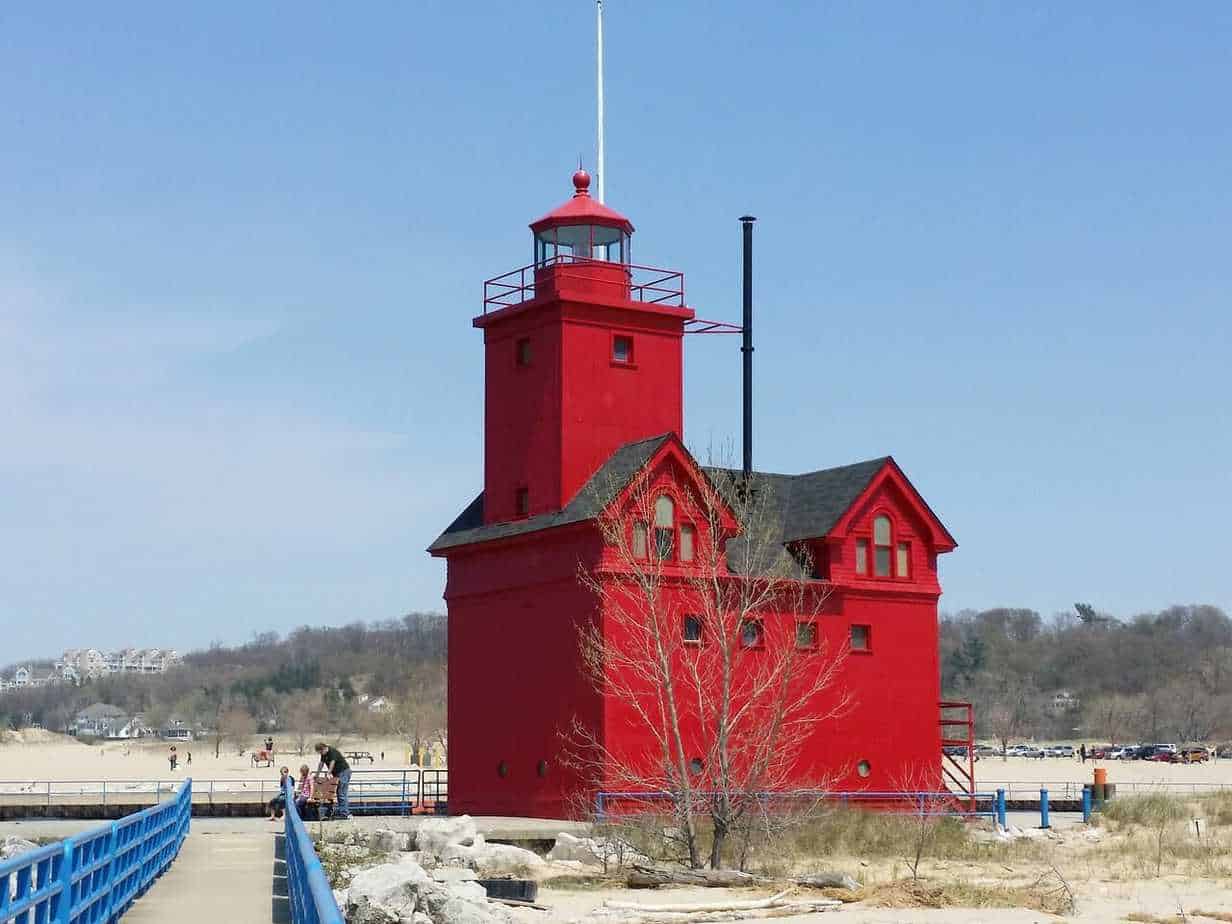 Holland State Park is a great destination for fun in the sun with its expansive beaches. It also features not one but two campsites and a pier perfect for fishing. Seek out advice from professionals if attaching a boat to the RV's roof rack seems better than renting one. Photographers flock to take a picture of the nearby "Big Red" lighthouse which dates back to 1872. Spend a relaxing afternoon here.
11. Lake of the Clouds [Ontonagon]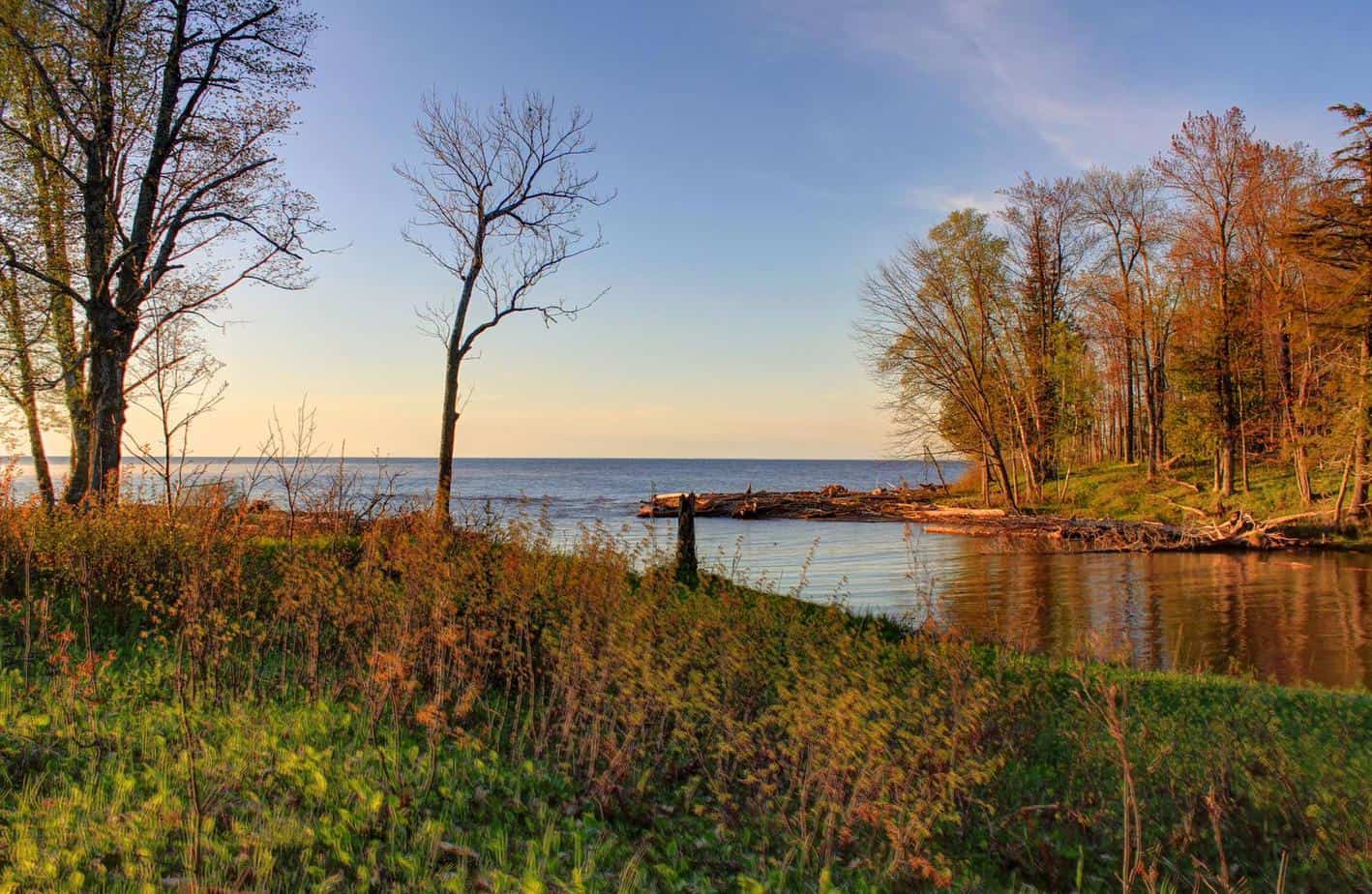 Between the Porcupine Mountains lies a green valley known as the Lake of the Clouds. It is a popular destination in the summer, but it's a much bigger spectacle in the fall when the trees change color. It has plenty of trails and is a great fishing location. Spend a day enjoying this visual marvel.
12. Motown Historical Museum [Detroit]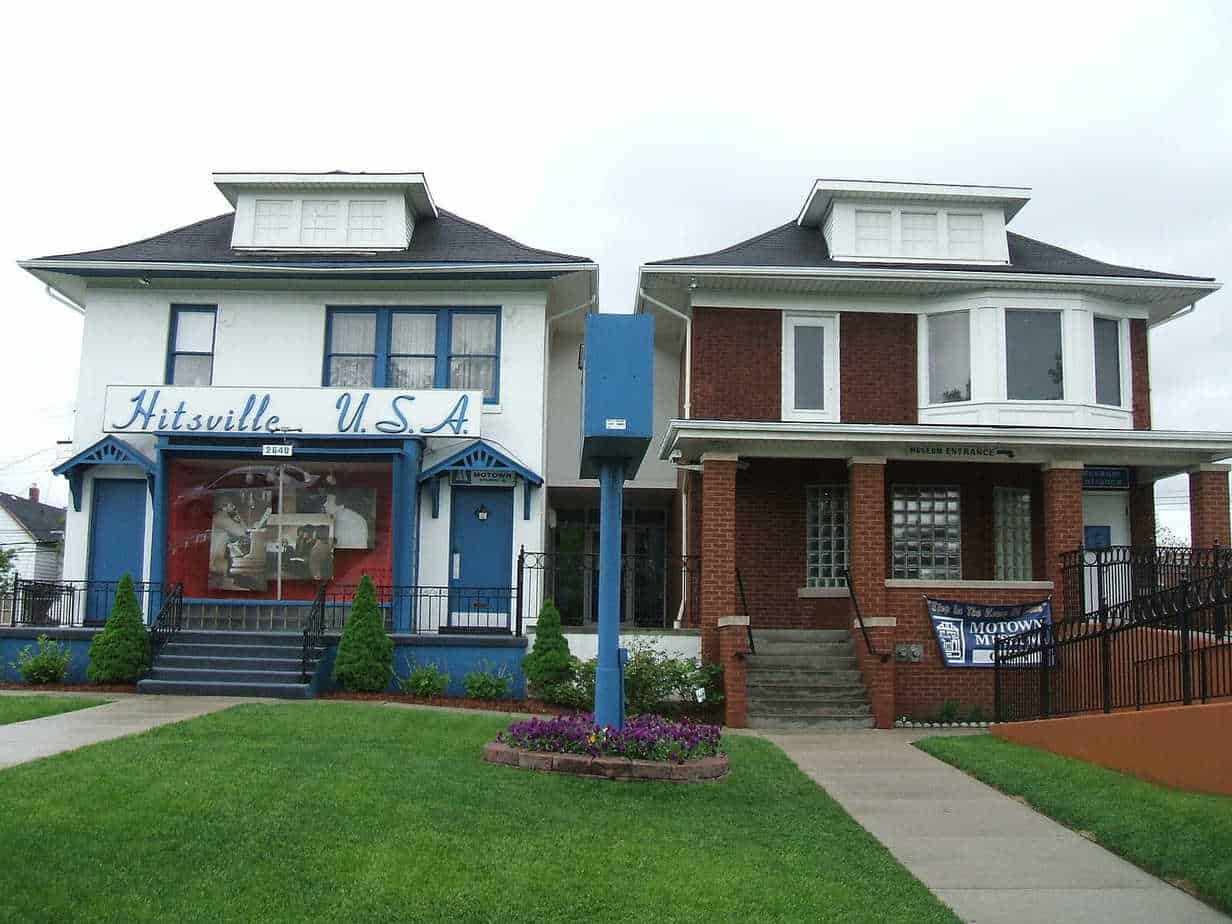 This former recording studio/house turned museum has produced some of the biggest hits in music history. The Jackson 5, The Temptations, Marvin Gaye, and more have all recorded here. It was recently restored to its original 1950's-60's style and attracts visitors by the thousands. The museum is open 22 hours a day, so come in for a few hours any time of day. This is a must-see for any music fan. It's best to call ahead and check for availability. Due to its popularity, it may even be necessary to park the RV outside and wait.
13. Detroit Institute of Arts [Detroit]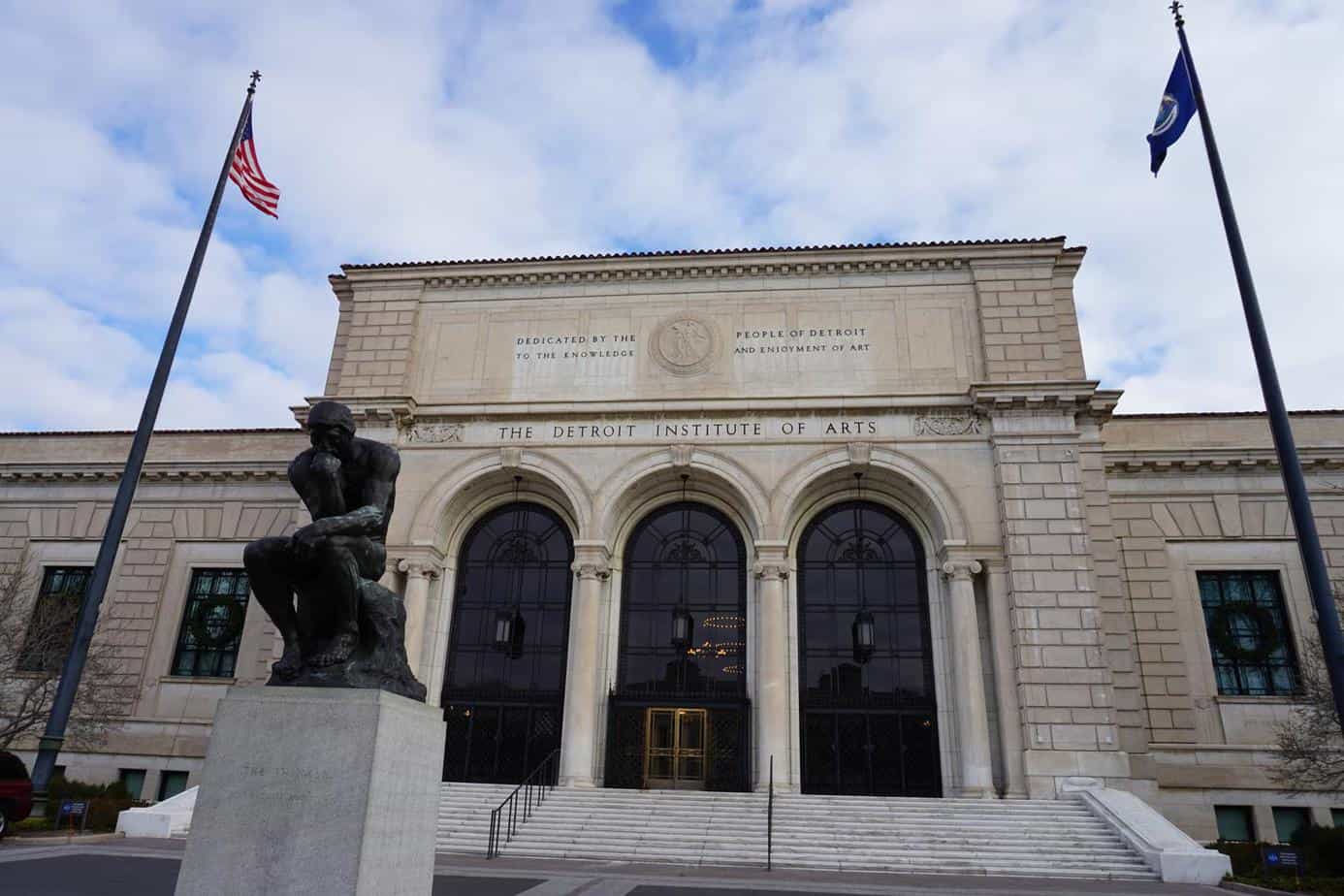 After the first World War, Detroit found its niche in the automotive industry. They used this newfound prosperity to focus on art, much of which is now housed in the Detroit Institute of Arts. With more than 100 galleries and famous pieces like Diego Rivera's "Detroit Industry," this is a stop no art lover should miss. Even a condensed trip to this important landmark should last at least two hours.
14. Windmill Island [Holland]
Come experience Dutch architecture like never before in this 37-acre park. Enjoy the historic windmills and the fragrant flowers that surround them. A particularly noteworthy piece is DeZewann, a centuries-old gift from the Netherlands that still grounds flour today. Spend an afternoon in this lush escape, preferably in the spring or summer.
15. Grand Haven State Park [Grand Haven]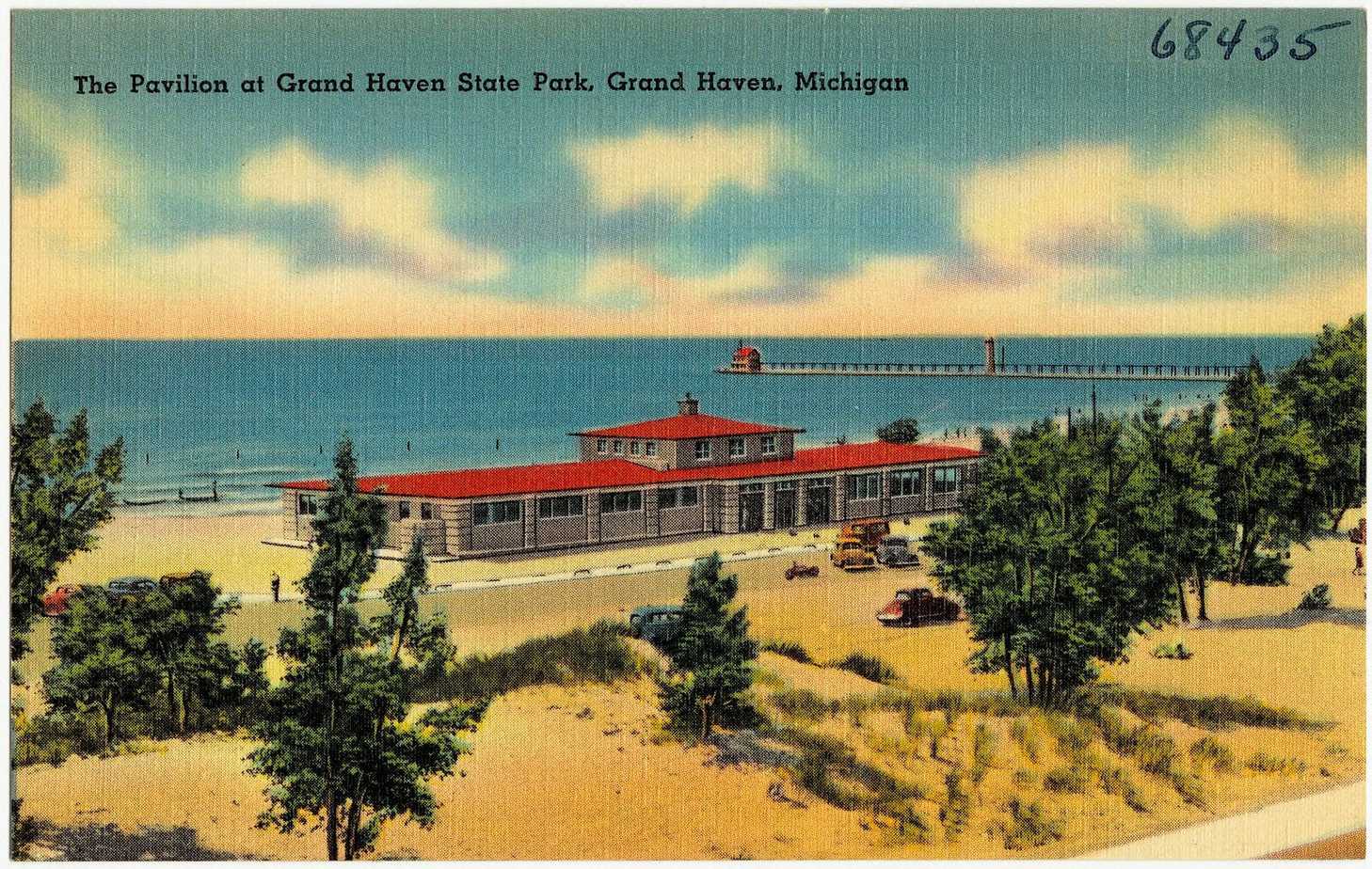 Enjoy 48 acres of Michigan's most beautiful beaches. With 174 campsites, there is definitely something for everyone here from water sports to playgrounds to picnics. Take a beach day to enjoy it all. RV camping is possible but, f you want to stay somewhere a bit more lush, the nearby Bluewater Inn and Suites offers a 2-day stay starting at $99! Wherever you stay, be sure to pack with the best possible set of luggage.
16. Petoskey State Park [Harbor Springs]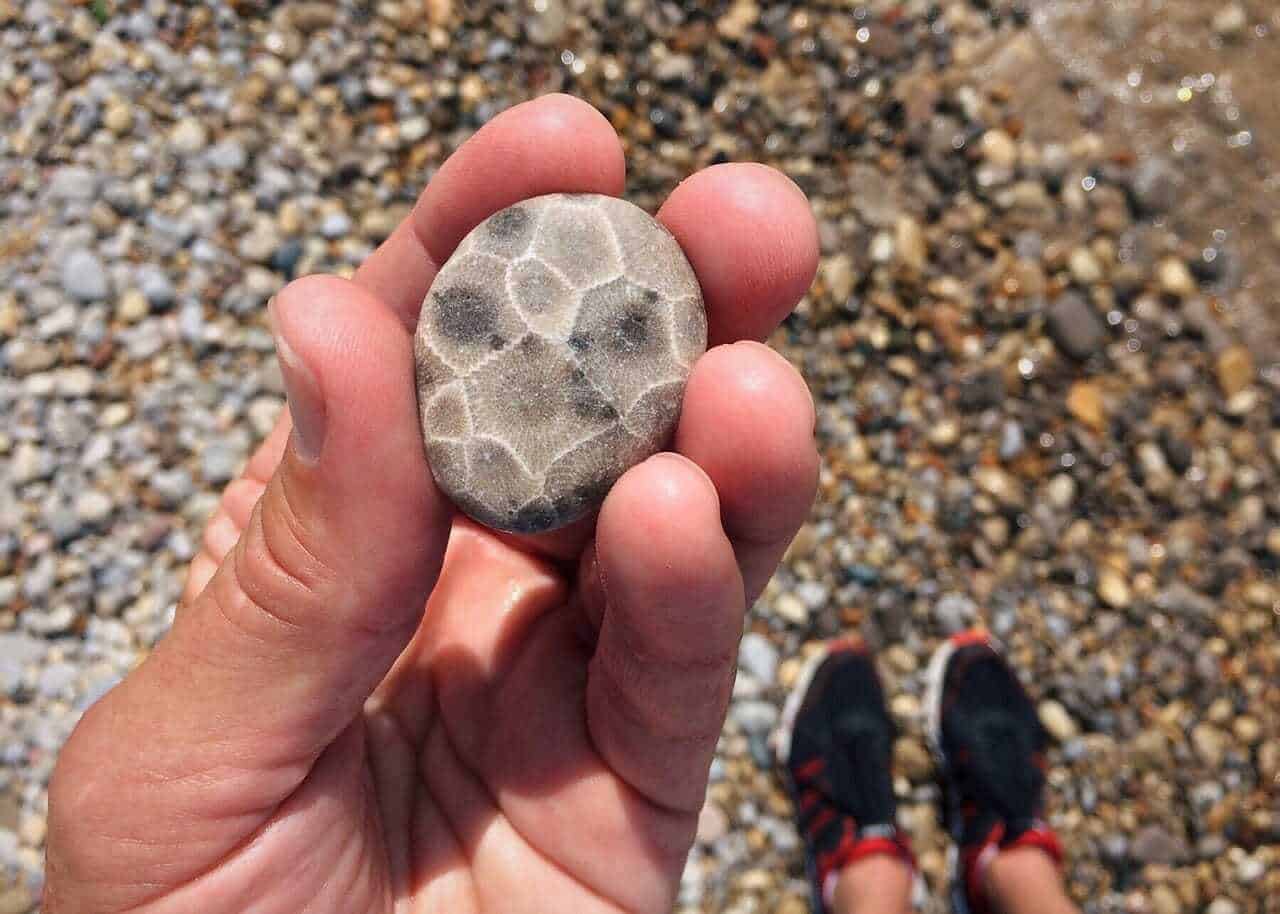 Petoskey stones may look like ordinary rocks, but they are actually fossilized coral. Petoskey State Park is one of the few places left to find them. Get a glimpse of prehistory while experiencing the childhood joy of combing the beach for seashells. Spend an afternoon seeing how large of a collection you can amass.
17. The Old Gibson Guitar Factory [Kalamazoo]
Gibson is one of the most well-known guitar brands in the world. Starting as a simple mandolin manufacturing plant in 1902, it has since risen to prominence. However, it took some dedicated women called the Kalamazoo Gals to keep it afloat when metal was being used to make ammunition during World War I and II. While the Gibson headquarters is now in Nashville, former employees have established Heritage Guitars on the original spot. An upcoming renovation with the help of Rolling Stone will make this an even hotter tourist spot. Come Wednesday or Friday at 1:30 to get a free tour and register at the Heritage Guitars website.
18. Colonial Michilimackinac [Mackinac Island]
Take a trip back in time at Colonial Michilimackinac. Found on the historic Mackinac Island, the only place in the country where vehicles are still banned, this village is rich in history. It was a fur-trading spot in the 1700s and a military outpost. Today, there are 13 reconstructed buildings where visitors can watch reenactments of Revolutionary War life. Colonial Michilimackinac gives visitors the opportunity to feel like a true Revolutionary for a few hours.
19. Brentwood [Caro]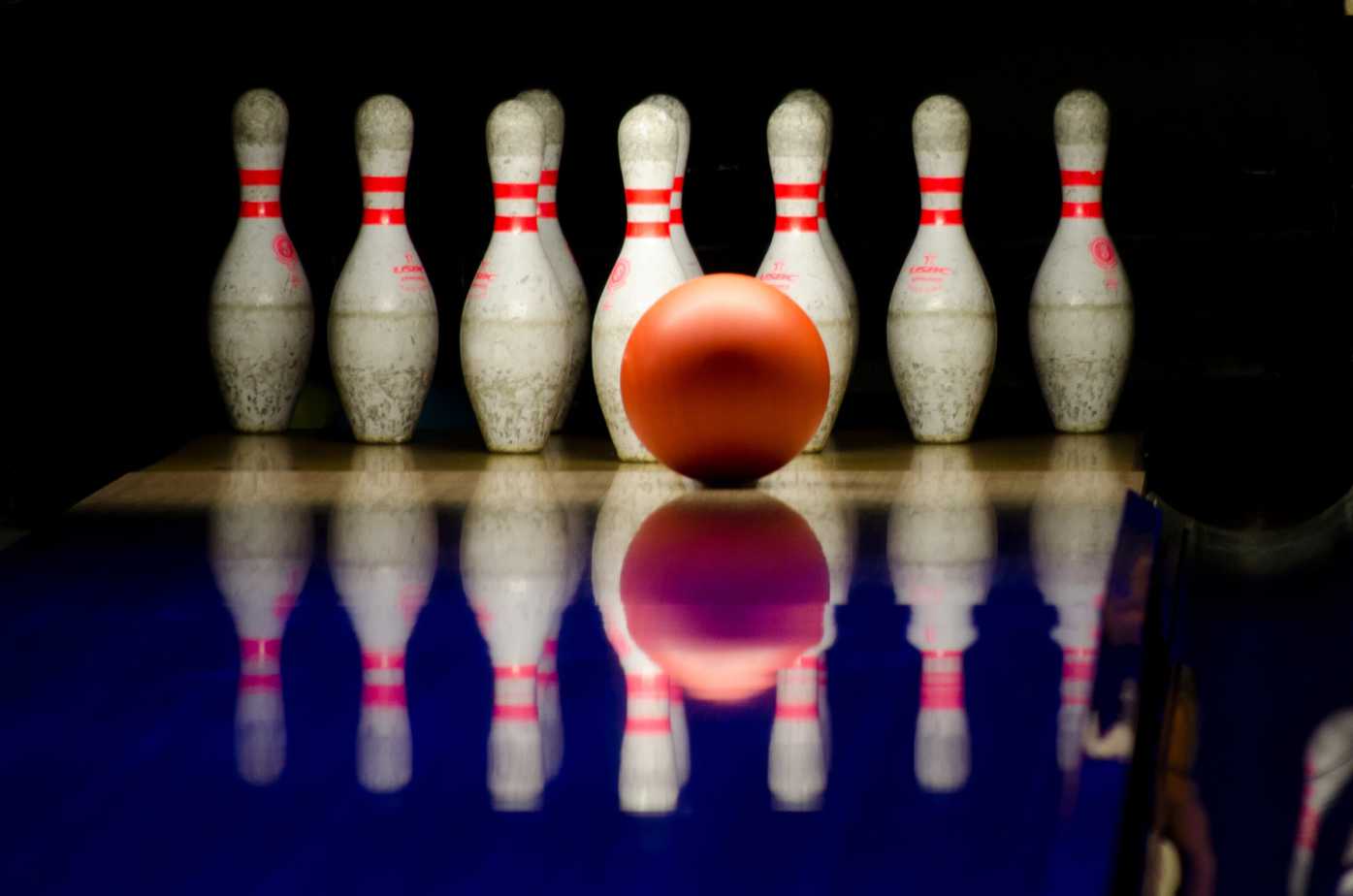 Brentwood is primarily a bowling alley but features so much more, including a pizzeria, lounge, and restaurant. For more information, check out their Facebook page. Come for dinner and, whether you want a classy business outing or a fun night out with the girls, you're sure to find it at Brentwood.
20. Belle Isle [Detroit]
Purchased by Detroit in the early 19th century, this beautiful island has something for everyone. The original aquarium is now closed but the zoo remains. It is also a wonderful spot to gaze at the boats at the Yacht Club or get a sparkling view of nearby Windsor and Detroit. Spend a lazy afternoon in this high-class natural landmark. To class up the experience even further, bring along a tea kettle to brew in the RV.
21. Sleeping Bear Dunes National Lakeshore [Empire]
Named for its sand dunes, the Sleeping Bear National Lakeshore covers 65 miles of
Lake Michigan's shores. It sits 400 feet above the lake, provides scenic views, and has plenty of trails for hikers. Spend a day exploring them all, making sure to have the best possible RV mattress before setting out.
22. Pictured Rocks National Lakeshore [Munising]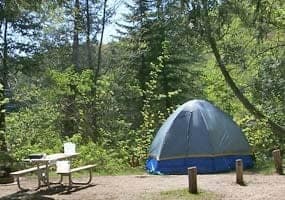 The Pictured Rocks National Lakeshore is more than just a sightseeing destination. Its many lovely but secluded campsites have amenities including vault toilets, fire pits, and more. Arriving in the early morning is recommended. Little Beaver Creek is a perfect site for small parties of RVers. Only electric motors are allowed on the lake. During your stay, take 40 minutes to walk the White Pine Trail or an hour to walk the North County Trail.
23. Sanilac Petroglyphs State Historical Park [Cass City]
Clara Bolton's first call after founding the Red Cross was a massive forest fire in Michigan. Surprising everyone, the flames revealed ancient petroglyphs, symbols now believed to be made by an ancient Native American tribe. Visitors were so impressed that they would cut out chunks to take home, so the site needed to be protected. Now it is a state park. There is a one-mile hiking trail which you should allow at least 20 minutes to get through, and the rest of the park is open Wednesday through Sunday on Memorial Day to Labor Day from 10 a.m-5 p.m. If interested, call ahead and ask to speak to the park manager.
Giant Boxing Arm of Joe Louis [Detroit]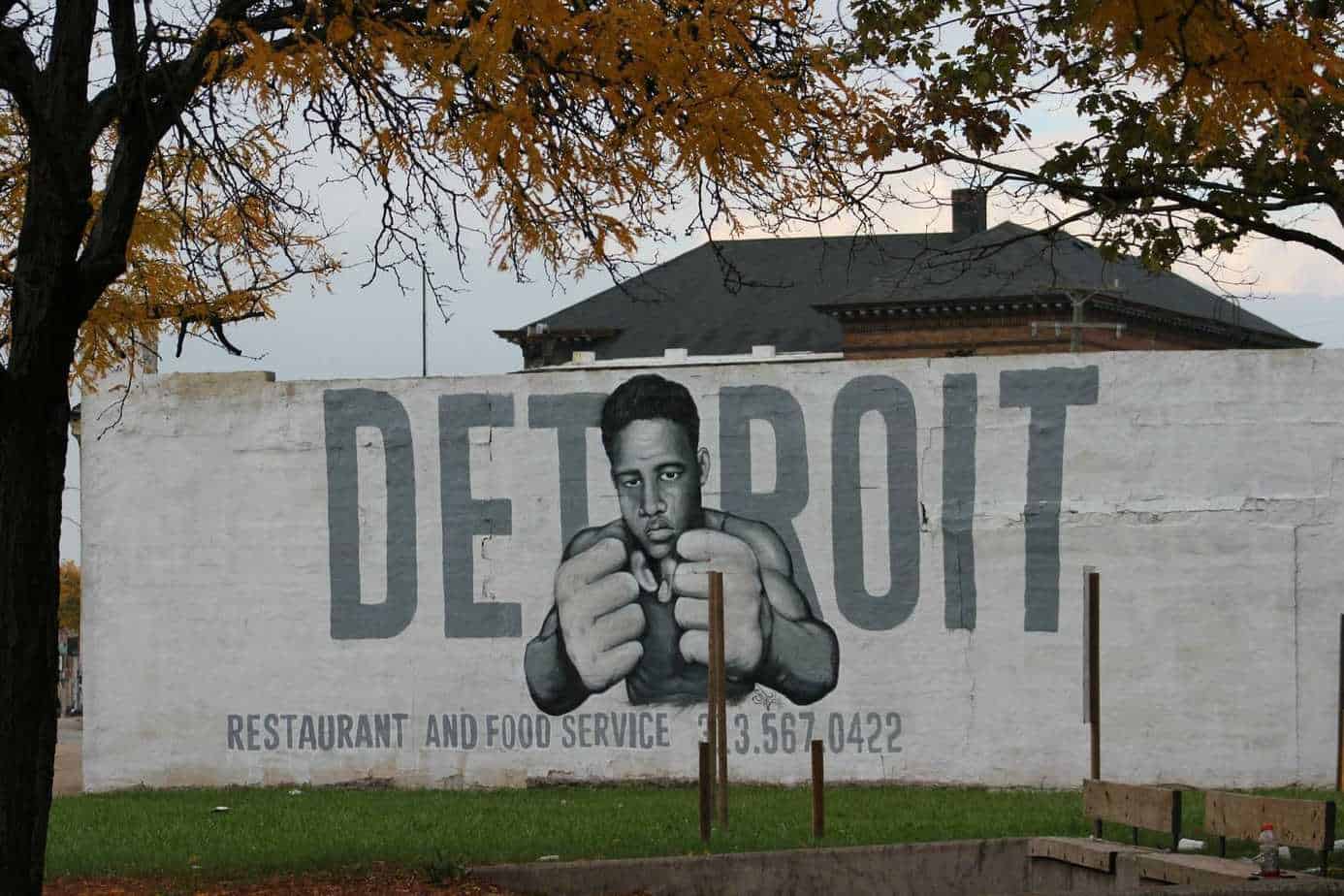 Detroit is a city with fighting spirit, and that is exemplified by a statue honoring Joe Louis. The boxer grew up in the city and Sports Illustrated paid $350,000 to build it in his honor. It is 24 feet long, hangs 24 feet off the ground, and weighs about 8,000 pounds. Take an hour to appreciate this symbol of Detroit's resolve.
25. Frederik Meijer Gardens & Sculpture Park [Grand Rapids]
This lustrous home to beautiful sculptures and flowers is a must-see for cultural enrichment while in Michigan. Spend a few hours enjoying the art of nature and man. For the perfect view, get a screen room to sit under. Also be sure to keep an eye on the park's events page to see what they've got planned next!
26. American Coney Island [Detroit]
Many cities have foods they are known for. Philadelphia has its cheesesteak, New York has its pizza and cheesecake, etc. For Detroit, it is the "Coney" hot dog, and visitors to Michigan mustn't pass up the opportunity to try one. American Coney Island is the place to do so, a restaurant with no relation to the beach in New York. A hot dog here would be the perfect quick lunch but, before you arrive, take a look at their menu!
27. 2018 Magical Lake Michigan Cruise [Holland]
Lake Michigan's beauty is undeniable, and what better way to experience it than on a luxury liner? Explore historic locations like Mackinac Island, see Michigan's pristine beaches, and marvel at the color-changing waters. The cruise lasts 8 days and 7 nights, with prices starting at $2,299. Be sure to pack carefully before setting out on this adventure.
28. Great Lakes Shipwreck Museum [Chippewa County]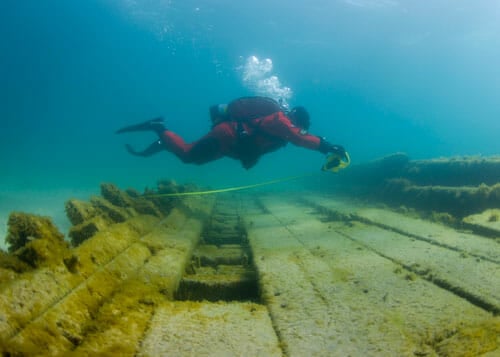 Also home to the oldest lighthouse in the Great Lakes area, this museum is a wealth of nautical knowledge. It was founded in 1976 and is filled with exhibits on the potential dangers of exploring the Great Lakes. Allow at least a few hours to soak everything in. Also check for special events.
29. University of Michigan [Ann Arbor]
Full of interesting, historic architecture, the University of Michigan is a perfect stop for more than just potential students. The Kelsey Archaeology Museum and the museums of art and natural history are particular draws. The Metthai Botanical Gardens are another attraction located just outside the campus. An entire day could be spent seeing everything, but an afternoon or evening would also suffice for a shorter stop.
30. Bronner's Christmas Wonderland [Frankenmuth]
https://www.pexels.com/photo/man-in-santa-claus-costume-716658/
Bronner's Christmas Wonderland is more than a novelty store; it is a year-round paradise for holiday enthusiasts. It was established by Walter Bronner in 1945 and designated an "Embassy of Michigan Tourism" in 1976 thanks to the 2,000,000 annual visitors it attracts. Noteworthy sights include three huge Santas, a 15-foot snowman, and more Christmas decorations than you have ever seen. Spend at least a few hours here enjoying the merriment and check that the RV has enough storage space before buying too much merchandise!  
31. Detroit's Eastern Market [Detroit]
Wouldn't it be wonderful to do all your grocery shopping in one place? Thanks to Detroit's Eastern Market, many of the city's residents say they can do just that. Even if you don't need to buy anything, the market is still a wonderful way to sample all that Detroit's local farmers have to offer. An especially popular option is weekend breakfasts at Russell Street Deli, so get here early!
32. Isle Royale National Park [Houghton]
It may only be accessible via plane or boat, but this is a state park you will not want to
skip! Enjoy a quiet day in nature by Lake Superior. There are numerous trails, including the 40-mile Greenstone Ridge Trail. Give yourself at least a day to trek it both ways. Find out more at https://www.nps.gov/isro/index.htm.
33. Timber Ridge RV And Recreation Resort [Traverse City]
This RV campsite has all the amenities a traveler could want. It has extensive trails for hiking or biking. There is also plenty to keep the kids occupied, including a playground, wagon rides, and more. Best of all, it provides full hookups to avoid the often hot and uncomfortable process of "boondocking." Make sure to come for one of Timber Ridge's themed weekends or special events to experience a stay you'll never forget.
Knowlton's Ice Museum of North America [Port Huron]
Ice-making was once a lucrative and wide-spread business. Knowlton's Ice Museum attempts to preserve that legacy for future generations. Norman Keaton, a former ice-seller himself, founded it in 1987. Over 5,000 items including picks, delivery trucks, and trucks are on display. Stay for a few hours to see them all.
Fisherman's Island State Park [Charlevoix]
Though the island this park was named for has since disappeared, the natural beauty of the landscape remains. It includes 6 miles of shoreline and a peninsula covered in wildflowers. There are over 80 rustic campsites for any type of adventurer to enjoy. Allow at least 2 hours here to breathe in the fresh sea air.
36. Curwood Castle [Owosso]
Adventure author James Oliver built the charming Curwood Castle as a place to find his muse. Although he was only able to live in his sanctuary for 5 years before his death, it remains a symbol of his legacy and environmental advocacy. The castle is now a museum with a surrounding park. Come on Tuesday through Sunday from 1-5 and allow a few hours to take in this lovely relic.
37. Nordhouse Dunes [Ludington]
This unique and beautiful park is a worthwhile spot for any nature-lover. It has unique wildlife and endangered flora to appreciate in addition to the natural beauty all around. Allow at least a day if you want to get through the entire 10 miles of trails. To plan your trip more effectively, use the map in the Nordhouse Dunes brochure.
38. Ludington State Park [Ludington]
The calming shores of Lake Michigan provide every activity one could want. Hiking, biking, fishing, and more are all available here. There are over 335 campsites, a playground, store, and more. Restrooms are clean, but if you prefer to use your own RV, try these toilets.
39. JW Wells State Park [Cedar River]
This lovely state park has activities for visitors in any weather. It has a 3-mile long beach for swimming, boating, and fishing in the summer. In the winter, there is snowboarding, skiing, etc. If you do come in the winter, be sure to have a working heater in your RV. No matter what time of the year one arrives, a day or more could easily be enjoyed at the JW Wells State Park.
40. Detroit Greenfield RV Park [Detroit]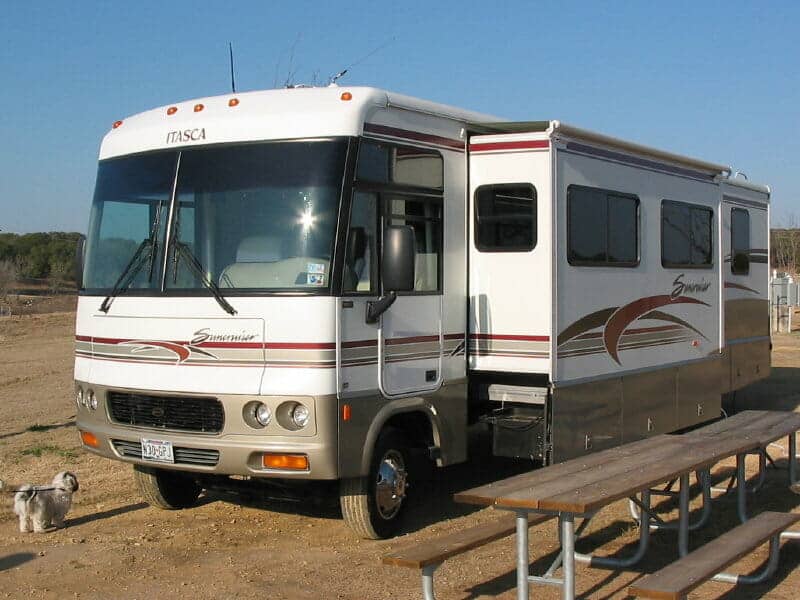 Camping in an RV does not have to mean sacrificing all the amenities of home. The Detroit Greenfield RV Park has 212 comfortable campsites, a playground, a lake for fishing, and more.
41. Lake Leelanau RV Park [Lake Leelanau]
Lake Leelanau offers over 196 campsites with full hookups. It is highly rated, and full of pristine waters for boating, fishing, watersports, and more. Get the best tow bar possible if you want to participate in these activities with your own craft.
42. Mackinac Bridge [Mackinac]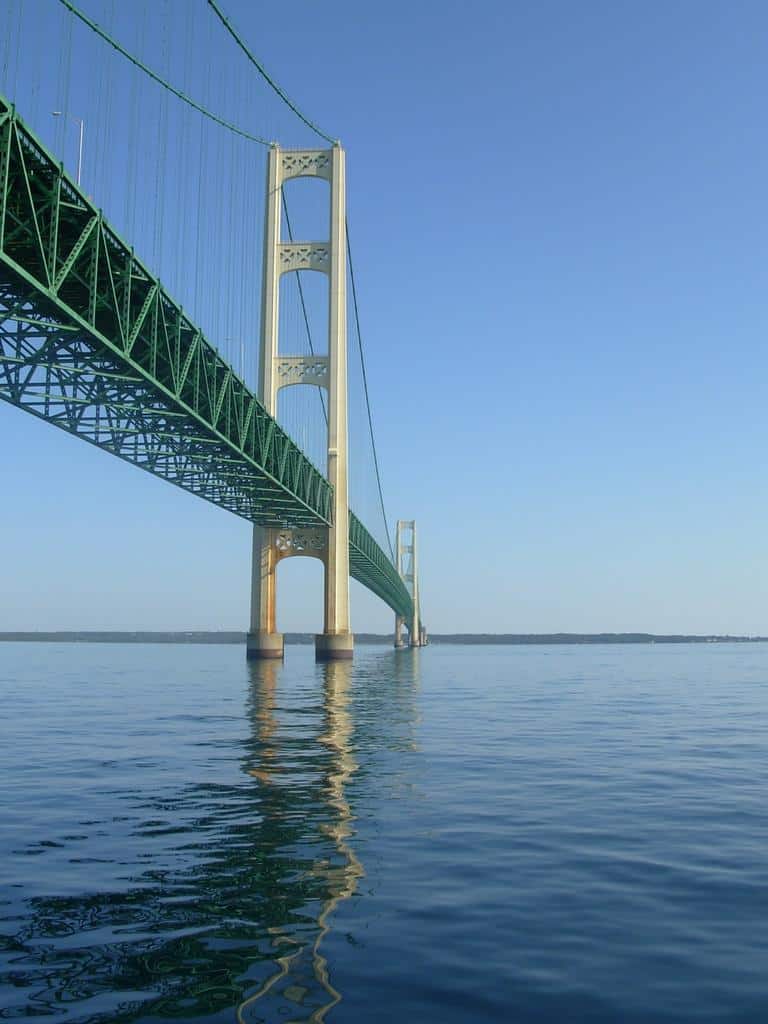 Also called the Mighty Mac, this is one of the longest suspension bridges in the world. It was built in 1957 to lessen ferry traffic and now has a museum honoring the construction of this important Michigan landmark. Take an hour on a low-traffic day to see this important landmark.
43. Greektown [Detroit]
New York may have Little Italy and Chinatown, but Michigan is not afraid to celebrate its culture either. Greektown is named for the immigrants who came to Detroit in the 20th century. It is full of casinos, restaurants, and bars to make the trip worthwhile. Wile away an afternoon or evening soaking up the culture.
44. Comstock Park [Grand Rapids]
This park houses Fifth Third Ballpark, home of the West Michigan Whitecaps, among a host of other attractions. These include Nick Flick's (the state's oldest bar), mini-golf, bumper boats, and more. Over 90 miles of trails run through here, so take a few days to get through them all! Comstock Park is a wonderful place for children, but a trip with young ones still needs to be carefully planned.
45. Lake Michigan Recreation Area [Manistee]
Lake Michigan is the second largest Great Lake and 5th largest lake the in the world. Its sheer size provides endless opportunities for sightseeing, fishing, and hiking. The Lake Michigan Recreation Area is a perfect place to take in everything it has to offer, with group sites for tent camping and single sites that could host an RV. Spend a day enjoying the rich beauty of the lake. However, be sure to have some way to internally power your RV because there are no electrical hookups available here.
46. Museum Ship Valley Camp [Sault Saint Marie]
This former freighter is now a museum. It contains all manners of exhibits from paintings to a theater where movies are projected onto a shipwrecked vessel. Allow a few hours to float away into history.
47. Soo Locks Boat Tours and Dinner Cruises [Sault Saint Marie]
Sail through some of the busiest locks in the world alongside cargo ships. Feel the 21-foot difference between Lakes Huron and Superior. Experience it all in comfort through the Soo Locks Boat Tours and Dinner Cruises. Choose the best package for you here.
48. Gerald R. Ford Presidential Museum [Grand Rapids]
Presidents are fascinating characters in their country's history, remaining an integral part of the story even after they are gone. History buffs can experience about as up-close-and-personal of a White House experience as one could get at the Gerald R. Ford Presidential Museum. Activities include attending a dinner and getting to eavesdrop on the Oval Office. Allow at least a few hours to get the full glance back into history. Also, check its events page to keep up-to-date with the latest happenings.
49. Cherry Republic [Ann Arbor]
Most restaurants have one particular dish they do especially well. For Cherry Republic, it's all about cherries. They are near Traverse City, the Cherry Capital of the World, and participate in a national festival every year honoring the fruit. For more information, visit their website at https://www.cherryrepublic.com/.
50. Iron Ore Heritage Trail [Marquette]
There are many ways to traverse the Iron Ore Heritage Trail, from walking to biking to boating. Honoring Michigan's iron-making history, this scenic path has something for everyone. Allow at least a day if you want to hike the entire 47-mile trek. To make it the entire way will also require a backpack that is light but big enough for all the necessary supplies.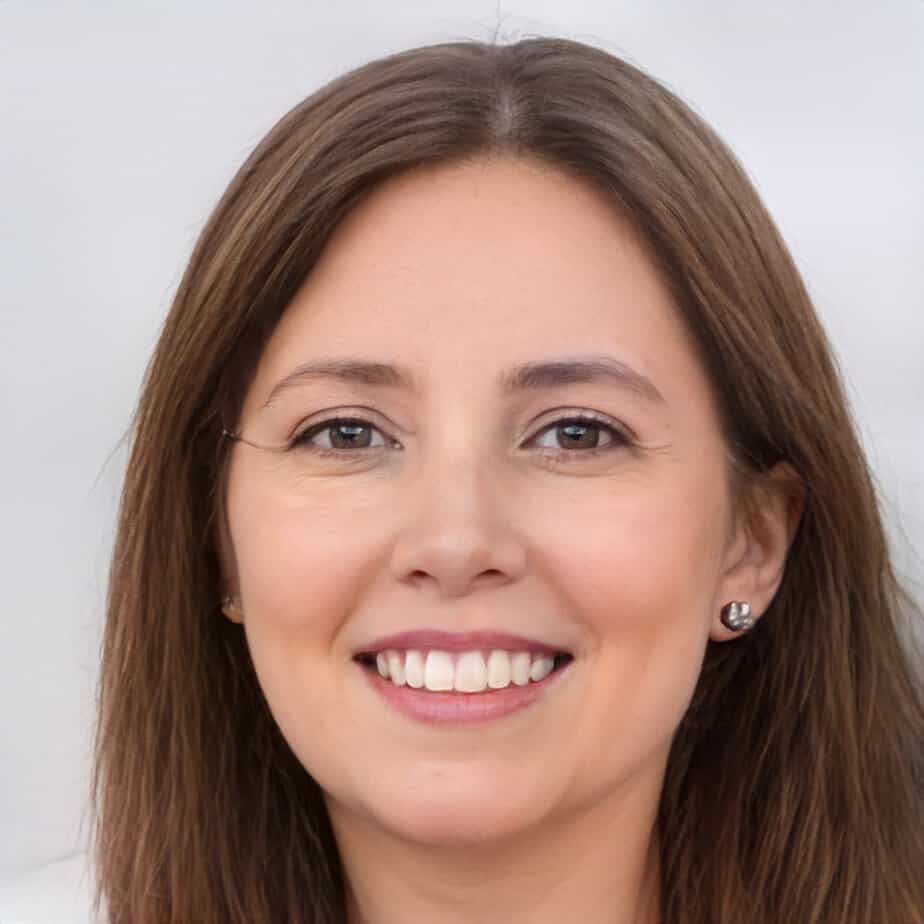 Jill Miller is the founder of Your RV Lifestyle. Trading corporate America for the open road, Jill, along with her partner Jose, began their RV journey, making an unconventional start by wintering in New Jersey. A natural adventurer, she was motivated by a desire to explore the USA and beyond, embracing the varied landscapes, communities, and cultures across the country.
For Jill, the allure of RV living was not about material accumulation, but rather the pursuit of an adventurous, fulfilling lifestyle. A lover of golf, bicycling, hiking, and line dancing, she has carried her passions across the country, engaging with them in diverse settings. Jill's commitment to the RV lifestyle came after years of careful research, numerous consultations with RV owners, and personal trials, including living in a rental RV.